The cost of travel, these days, can put a real damper on planning a holiday. It's not just the transportation and accommodations that take a chunk out of the old vacation budget, but entry fees can do their fair share of damage as well. Even if the entry is but a mere RM50 (about 12USD), it can add up. Especially if you are a vacationing family. That's one of the beauties about visiting Langkawi. There are actually a lot of free things to do in Langkawi, Malaysia, beyond the beaches, that are often not highlighted in various tourism brochures and packages.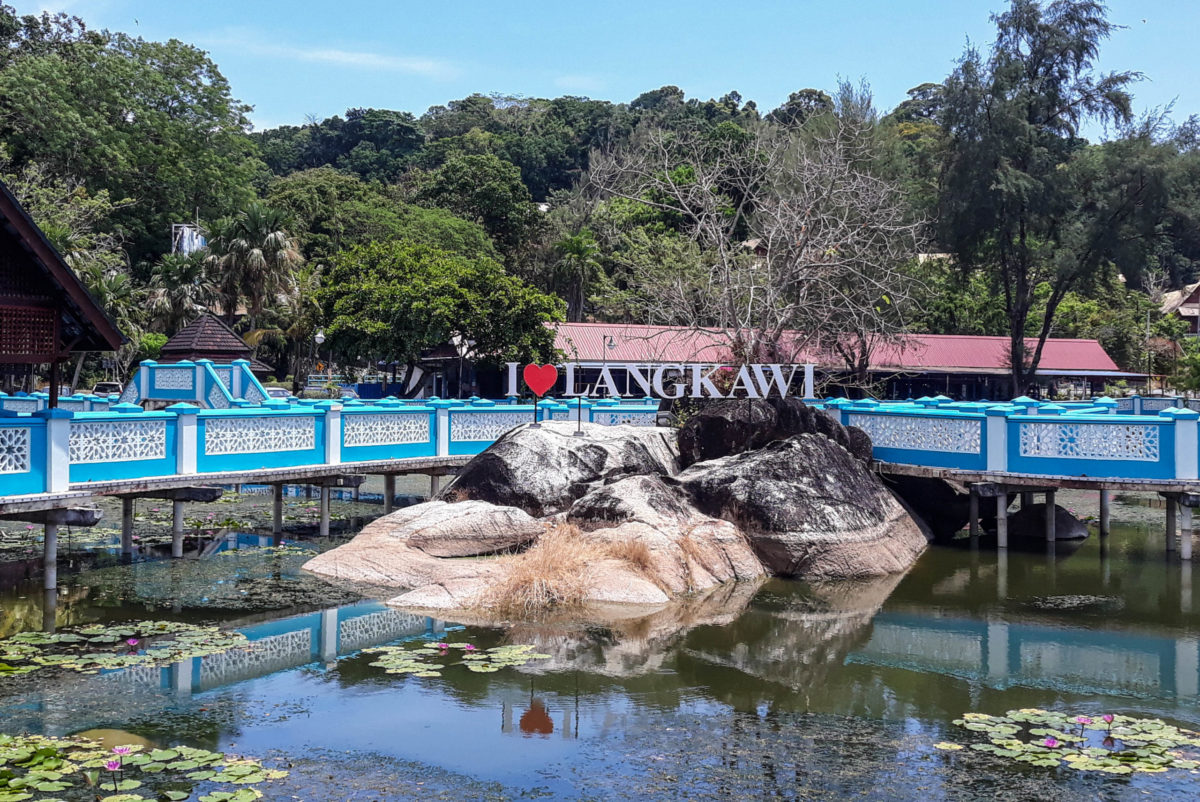 So, if you are in need of a change of scenery and your budget is holding you back, take another look at planning a Langkawi holiday. Here are 15 free things to do in Langkawi that will keep you plenty busy. All you need is transportation, a map and you're good to go.
Free Things to Do in Langkawi Map (and table of content)!
Get an Eagle Square Souvenir Selfie
Dataran Lang (Eagle Square)
I'll begin this list of free things to do in Langkawi with iconic Eagle Square (Dataran Lang), located near the Langkawi Ferry Building in Kuah. You only need to Google the word 'Langkawi' and you will see hundreds of images of the looming, gigantic 'eagle'. The 12-meter-high statue has been greeting Langkawi visitors since October 1996. And although it looks more like an enlarged garden ornament than a serious work of art, it is still an eye-popping visual for those arriving or departing by sea, as it's perched adjacent to the waterfront facing the harbor. The massive bird appears to be taking off into flight (or landing), depending on your personal perspective.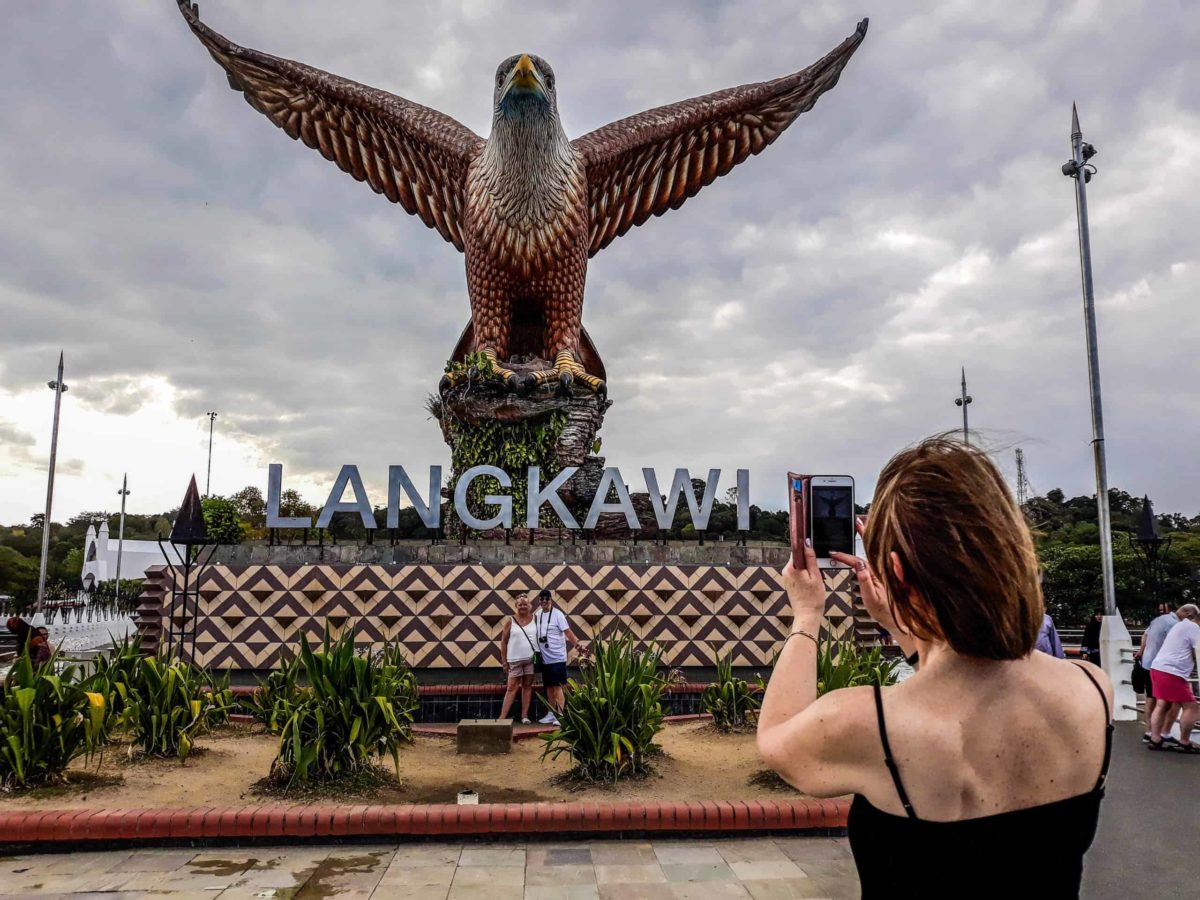 It's also a very popular location for folks to gather for the obligatory Eagle Square souvenir selfies, family shots or just getting a great shot of the bird itself. Some of the best views are actually birds-eye view drone shots as the entire star-shaped design and layout of the square can be seen in all its glory. But for those sightseeing at sea-level the spacious promenade offers scenic vistas of the harbor, the adjacent shoreline and of course the larger than life 'eagle'.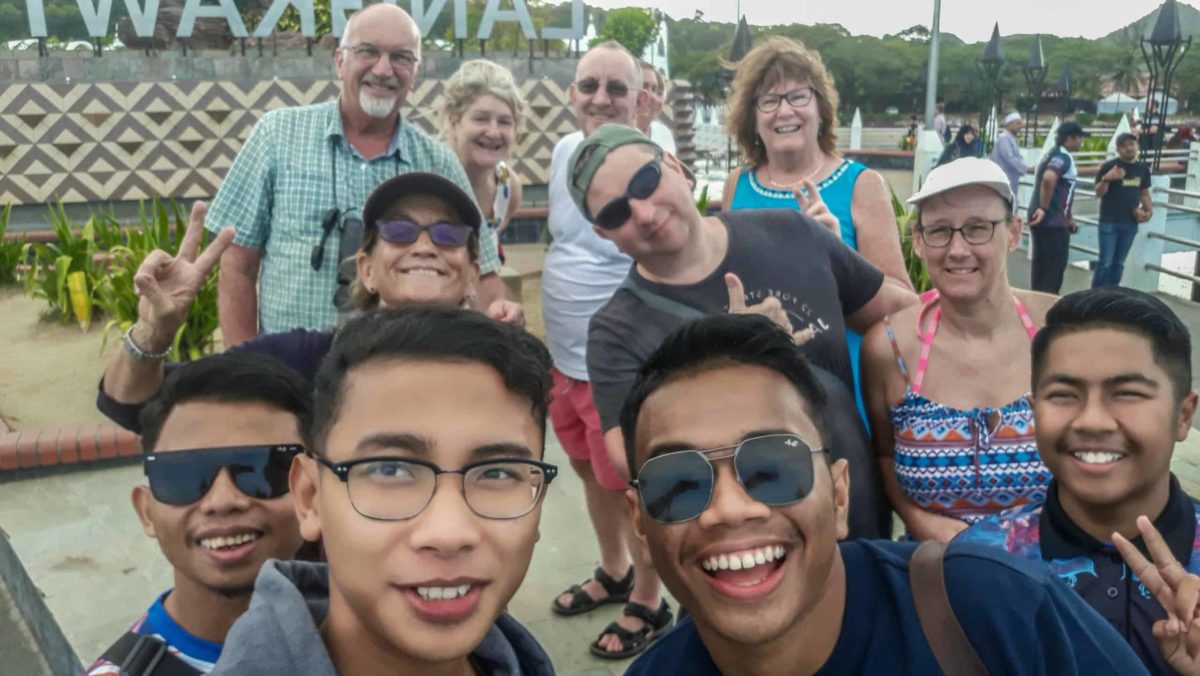 The reddish-brown eagle statue, by the way, may actually have been intended to represent a Brahminy Kite. Not an eagle. Although both look similar when young, adult Sea Eagles in Langkawi are white colored and Brahminy Kites are smaller and a reddish-brown and white color and both are commonly seen in the skies of Langkawi. Brahminy Kites may now more recently be referred to by some as 'Red' Eagles to avoid confusion.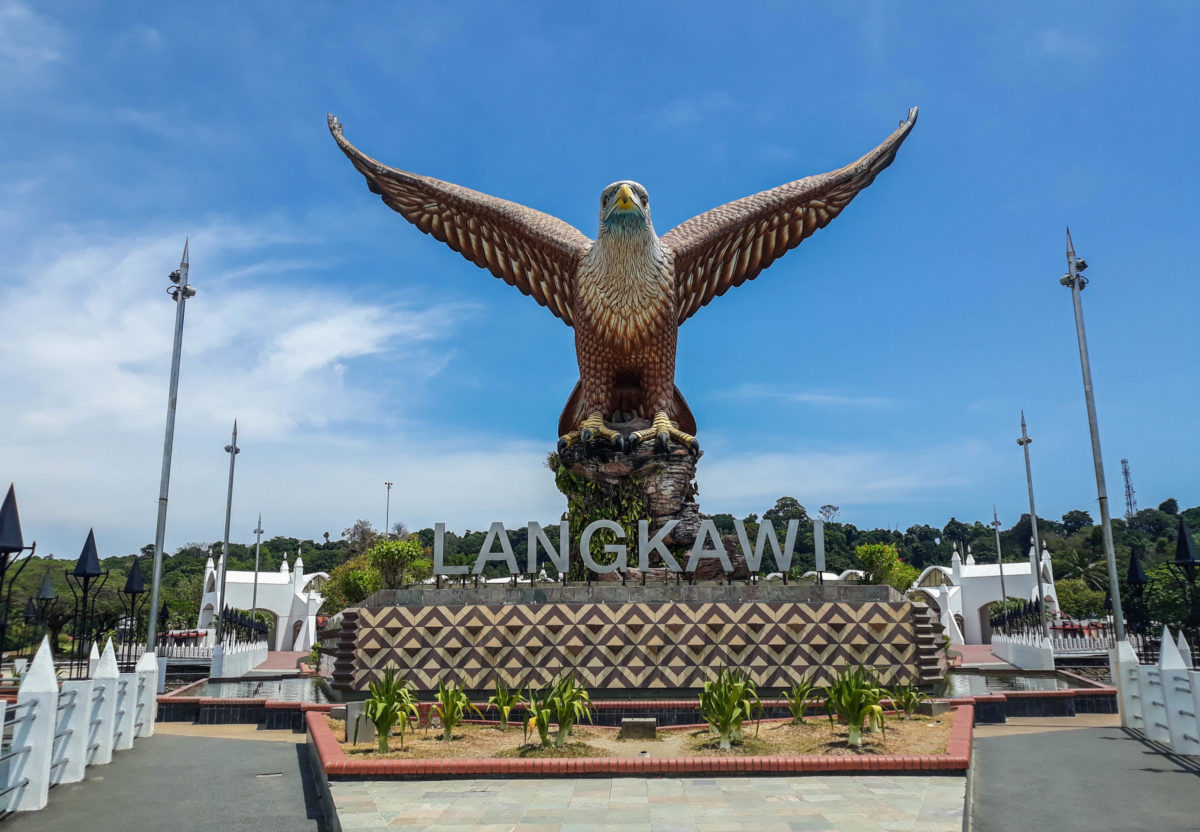 But Langkawi is said to have been named after the 'eagle' bird as well; Lang (or helang) translates to 'eagle' in Bahasa Melayu and kawi means reddish-brown or marble depending on who you are asking. The word 'kawi' itself may just be a Sanskrit loanword that got added and redefined way back when.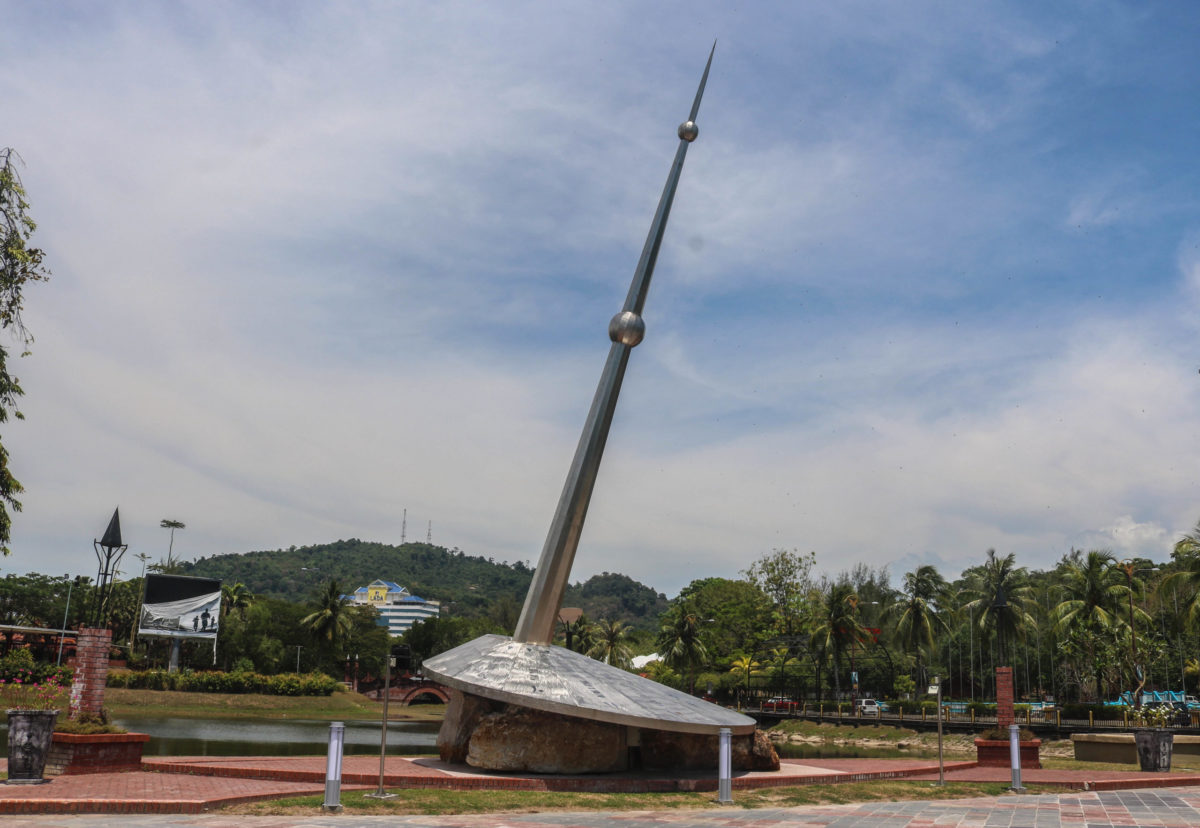 Be sure not to miss the one-of-a-kind Langkawi Sundial near the entrance to Dataran Lang. Created by sculptor Ramlan Abdullah in 2018, the 13+ meter high sundial is mounted on granite blocks estimated to be 230 million years old. The shadows of time falling on various markers of interesting places in Langkawi in addition to marking the time of day. Open: Always

Unravel the Mysteries of Langkawi's Legends
Taman Lagenda (Lagenda Park)
Just a short walk from Dataran Lang, the colorful Lagenda Park (Taman Lagenda) is a mystery within itself. The how and why it has become an unrecognizable shadow of its former magnificent self is a real head scratcher, because the park is truly a wonderful creation and a must visit.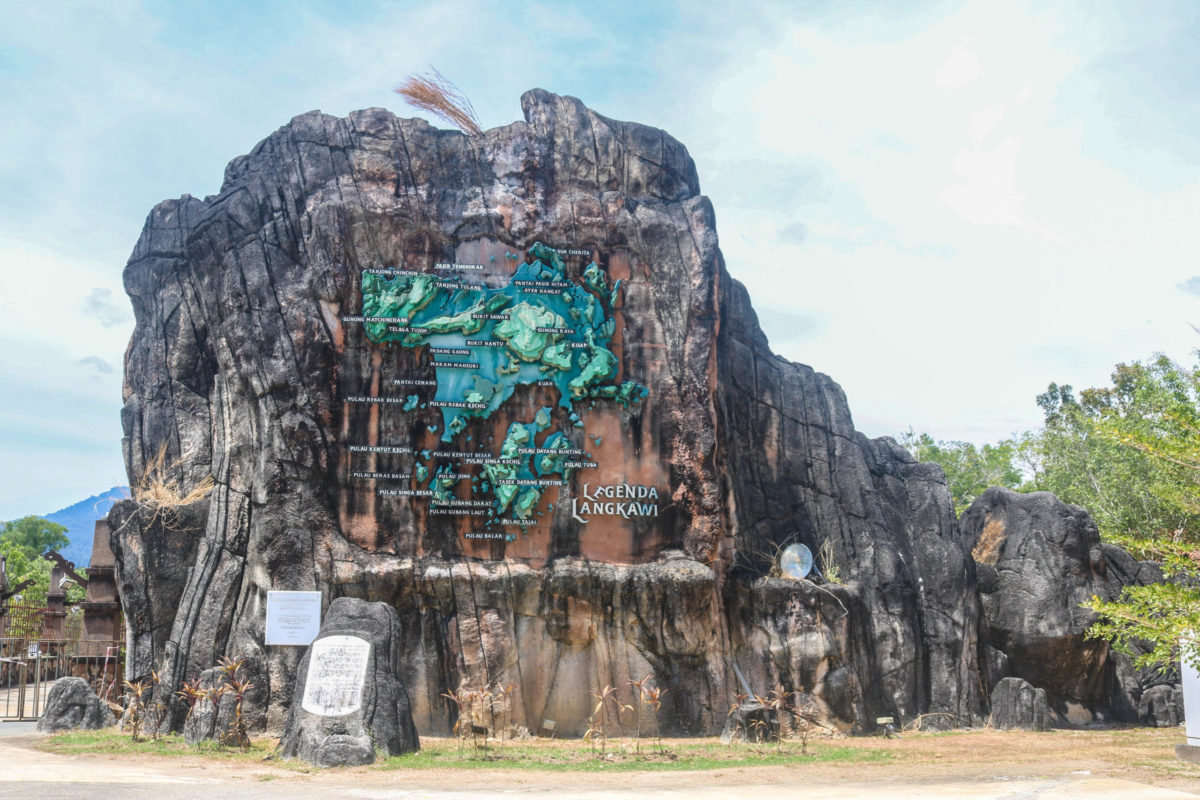 The estimated 50-acre Lagenda Park officially opened in April 1996 at a cost of RM37 Million. The park was designed by architect Tuan Syed Ahmad Ibrahim, with Ex-Prime Minister Mahathir Mohamad being credited with the original overall idea.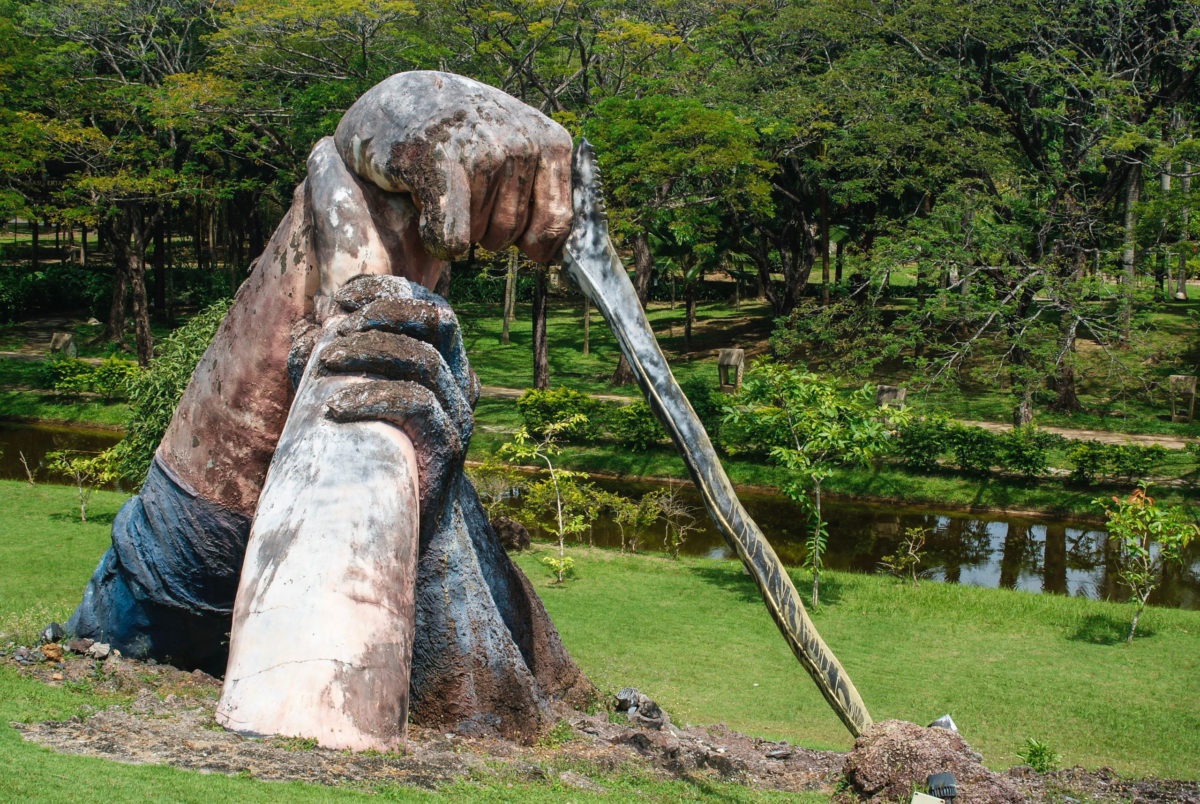 Lagenda Park was built on reclaimed waterfront land with the original concept including 4 small artificial lakes and 17 sculptures, that visually recreated Langkawi's ancient myths and legends. Long since faded signs accompany the sculptures and explain (or once did) in colorful detail fanciful stories from long ago. In both English and Malay language. Some of the signs are still readable. But not consistently. And many of the sculptures could use some TLC maintenance, but they are still interesting to look at.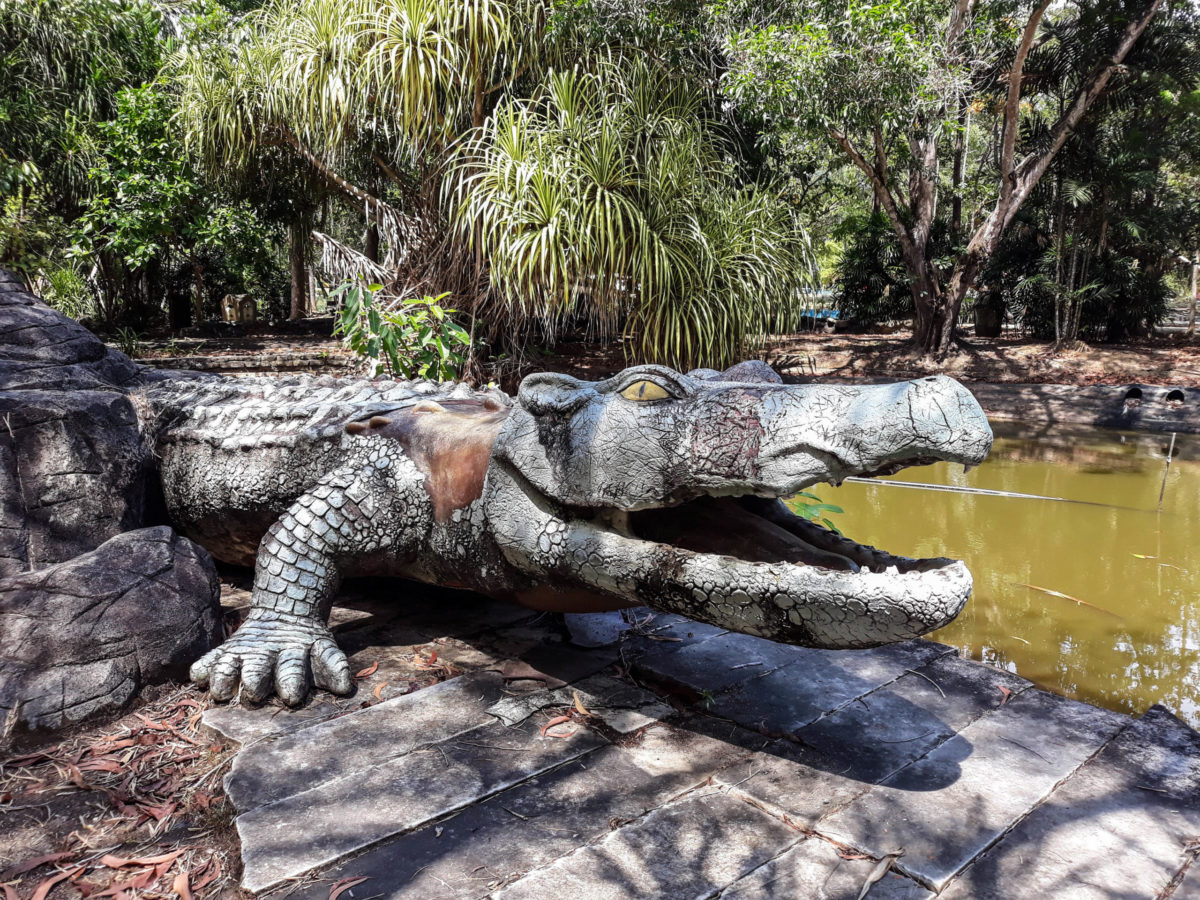 Landscaping of the grounds is nearly impeccable as the various trees, foliage and lawn are presently well maintained by a large number of daily gardeners. There are also walkways through the park that make it generally wheelchair and stroller friendly, as well as a great place for joggers and walkers.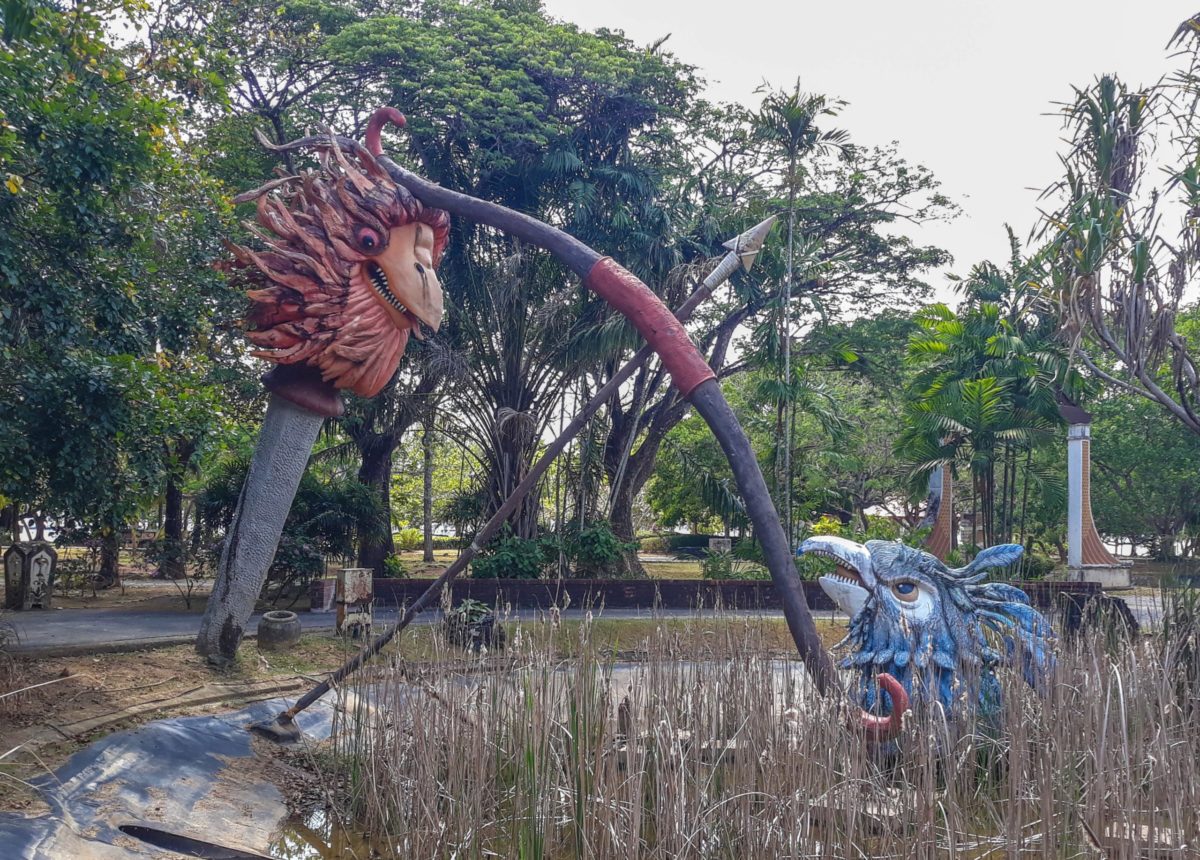 The left side of the park offers scenic views of Eagle Square and the harbor. The right side of the park is where the legends generally reside. The terrain is also a bit uneven in parts, so be sure to wear practical shoes. Bring water too, especially if it's a hot day. You will want to give yourself at least 2 hours to meander around because it's a fascinating visual. Open: Always (depending on your entry point)

Check Out the Pandak Mayah Art Scene
Pandak Mayah Art Walk
More of an art stroll than a designated street-by-street art walk, but a much needed, colorful addition to Langkawi none the less. Back in 2019, a small group of local artists added several beautiful murals along Jalan Penarak in the Pandak Mayah area of Kuah Town and it really made the area pop with life. Langkawi's iconic Water Buffalo, Brahminy Kite (aka Red Eagle) and Kingfisher are now colorfully displayed on the adjacent buildings. Unfortunately, one must stand in a somewhat busy street to pose with the works of art, so do be careful if you are aiming for an art selfie.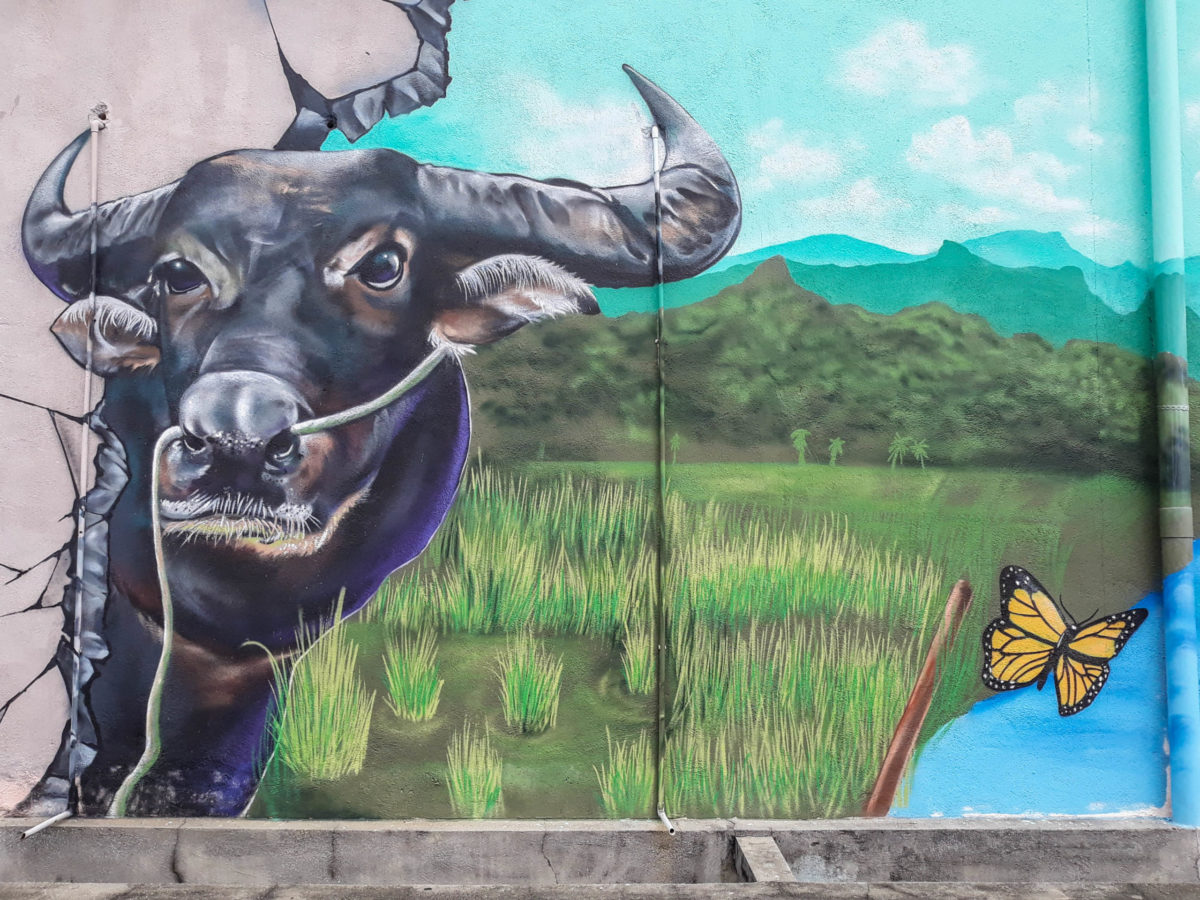 Head west towards the nearby river, across from the Goldsands Hotel, and Langkawi's more recent Street Art Project emerges. Three bridges along Lencongan Putra 3 (at Persiaran Putera) have been painted with murals. You can read more about the Street Art Project HERE.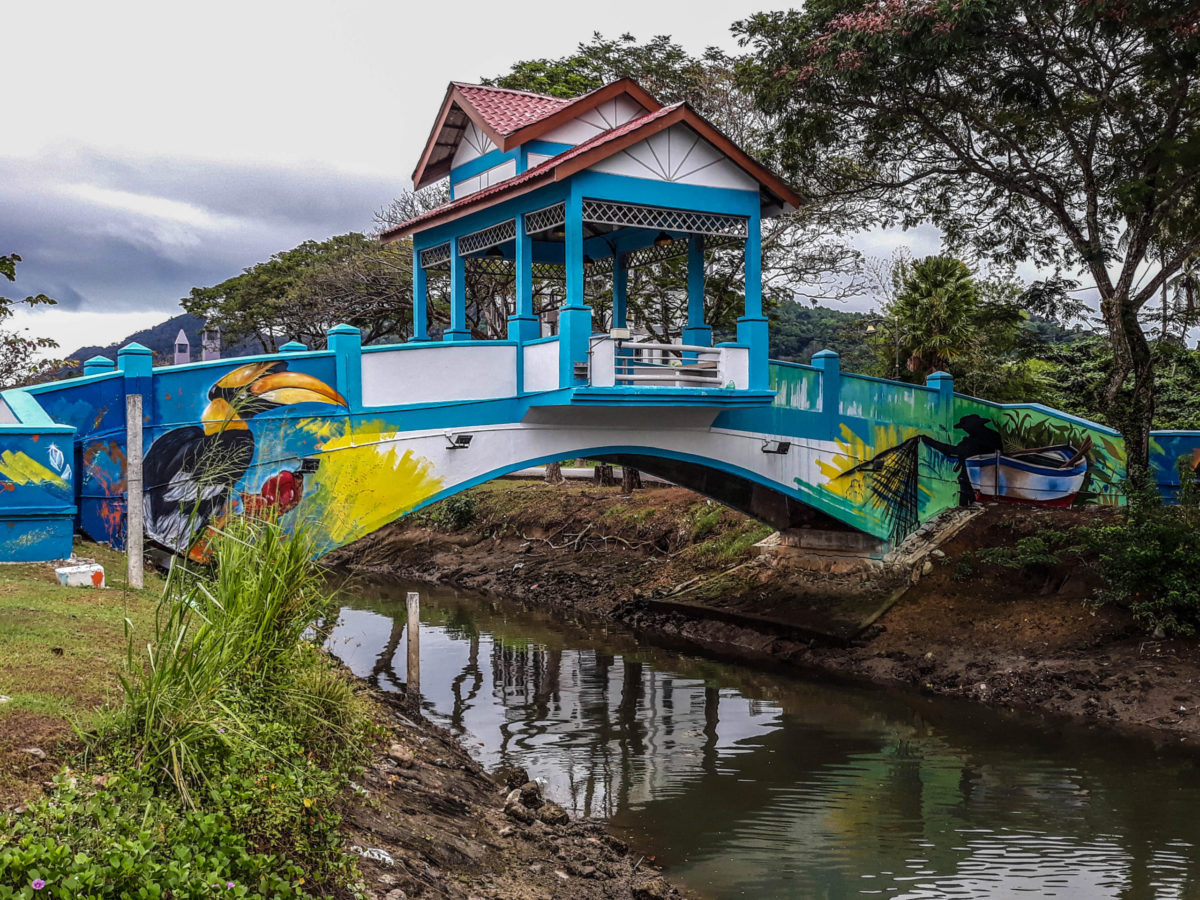 The theme in general covers Langkawi legends, culture and sightseeing highlights such as Legend of Mahsuri, Lake of the Pregnant Maiden and the Panoramic Sky Cab (Cable Car). And although much of the actual art work is located over water or on uneven non-pedestrian friendly terrain, it's still visible from the bridges themselves and the adjacent street side sidewalk. Definitely worth a visit.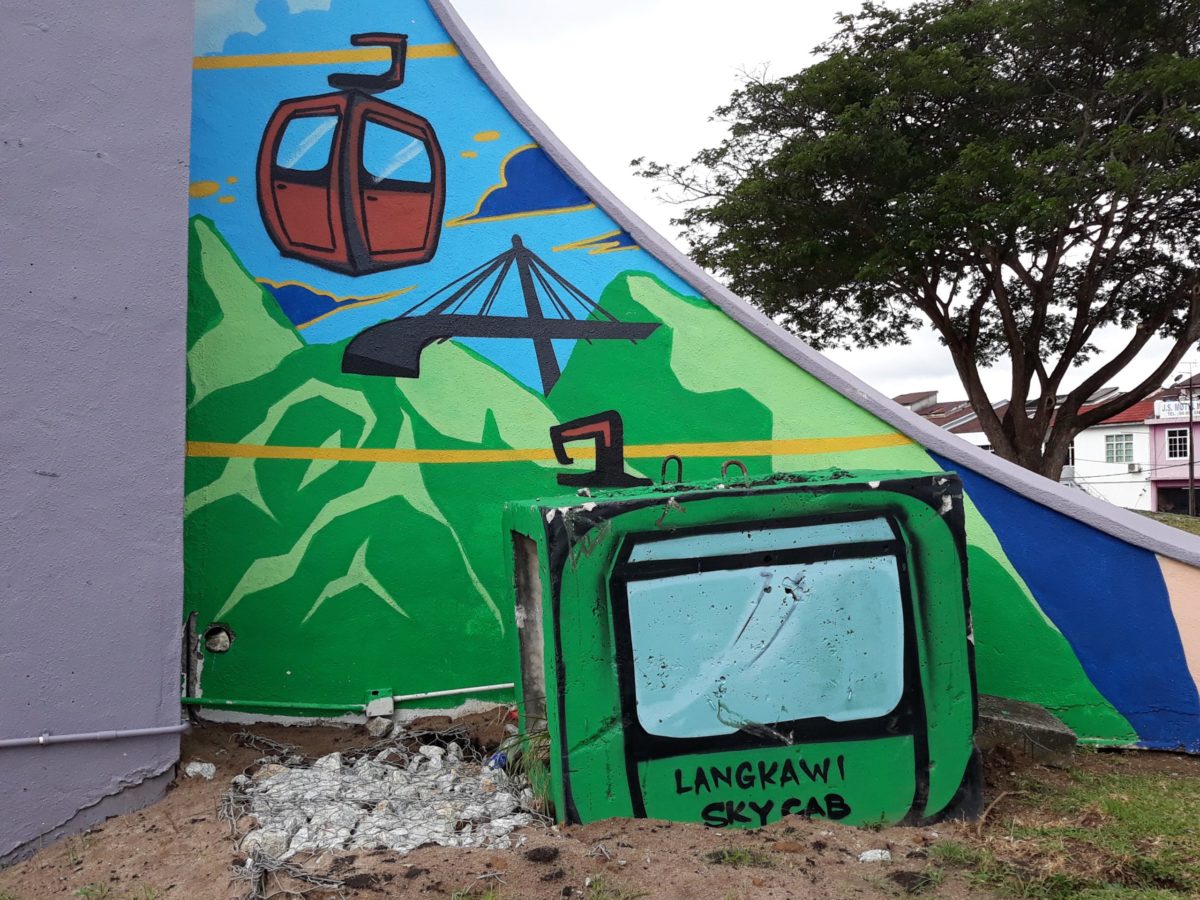 A little historic fun fact about the Pandak Mayah area is that 'Pandak Mayah' is also the name of Mahsuri's father. Mahsuri's full name was Mahsuri binti Pandak Mayah. Open: Always
Pay Your Respects at a Limestone Cave Temple
Wat Tham Kisap (Tham Kisap Temple)
If you're a fan of temples, then you'll want to make a quick stop at Tham Kisap Temple (Wat Tham Kisap). Not because it's the biggest or the most 'famous' of Langkawi temples, but because it is one of the more unique.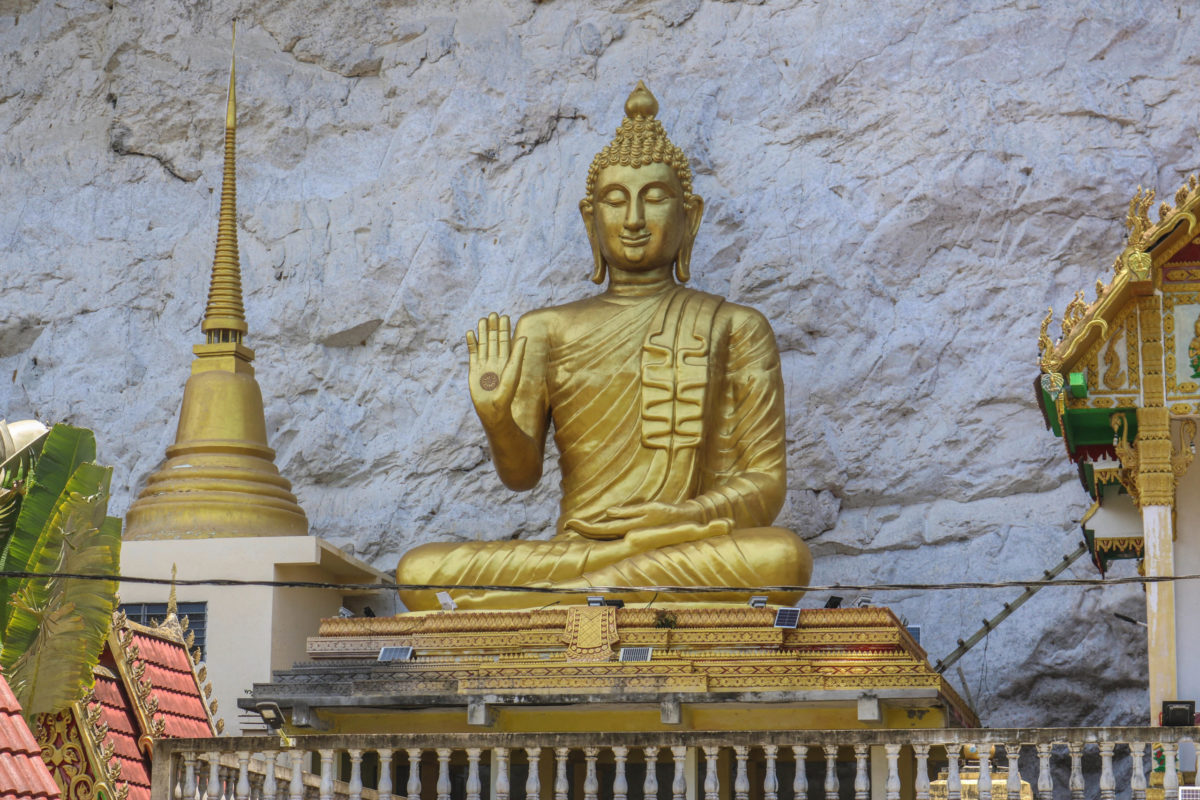 The grounds are festooned with colorful folksy-looking statues that would mean nothing to a non-Buddhist, but add a distinct air of mystery to the place. Not your typical Buddhist Temple by far. But the most intriguing parts are the larger-than-life golden Buddha, elegantly perched against the adjacent Limestone cliffs and the bunker-style cave temple.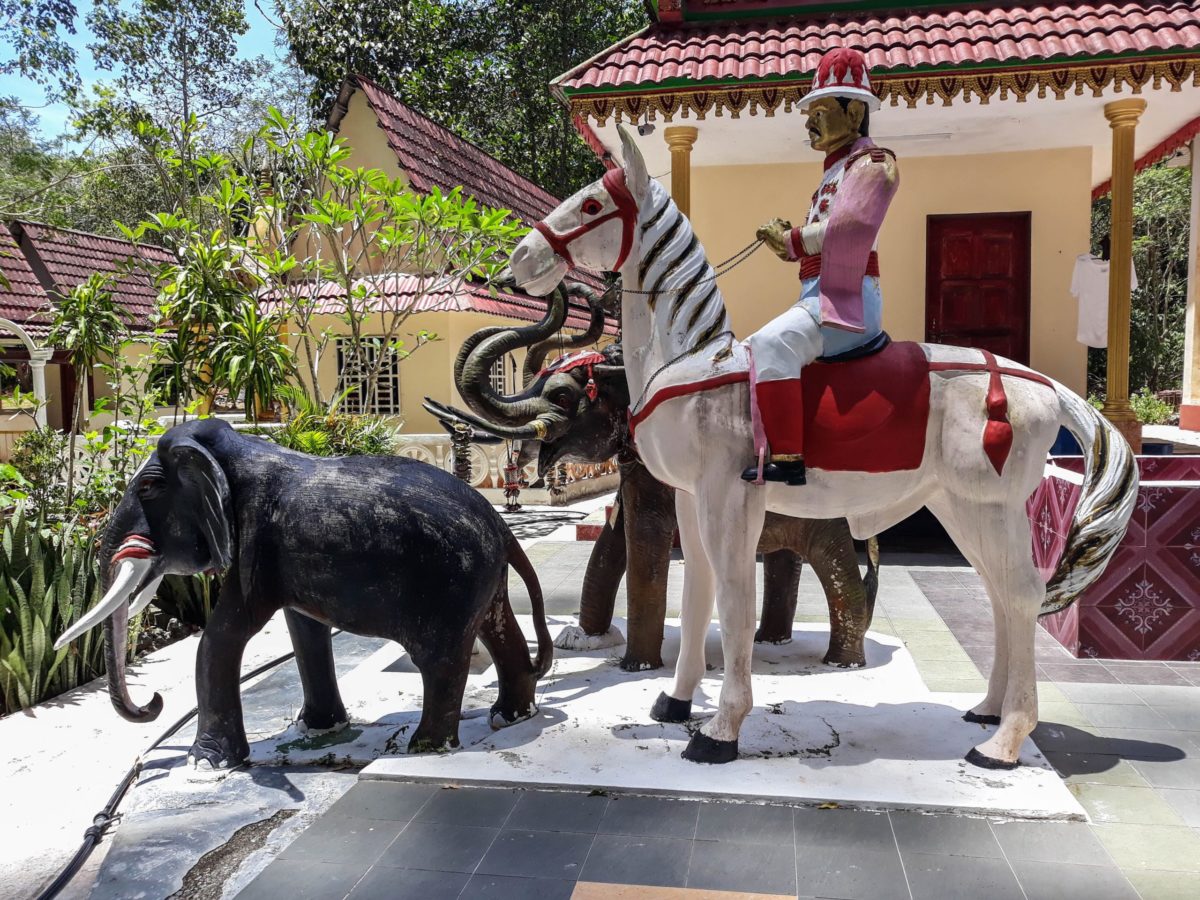 Visitors are allowed inside the temple's main building as well as the newly refurbished cave temple, but do remember that this isn't exactly a 'tourist attraction' and like any place of worship conservative attire (and behavior) should be the norm as well as quiet respect for those praying.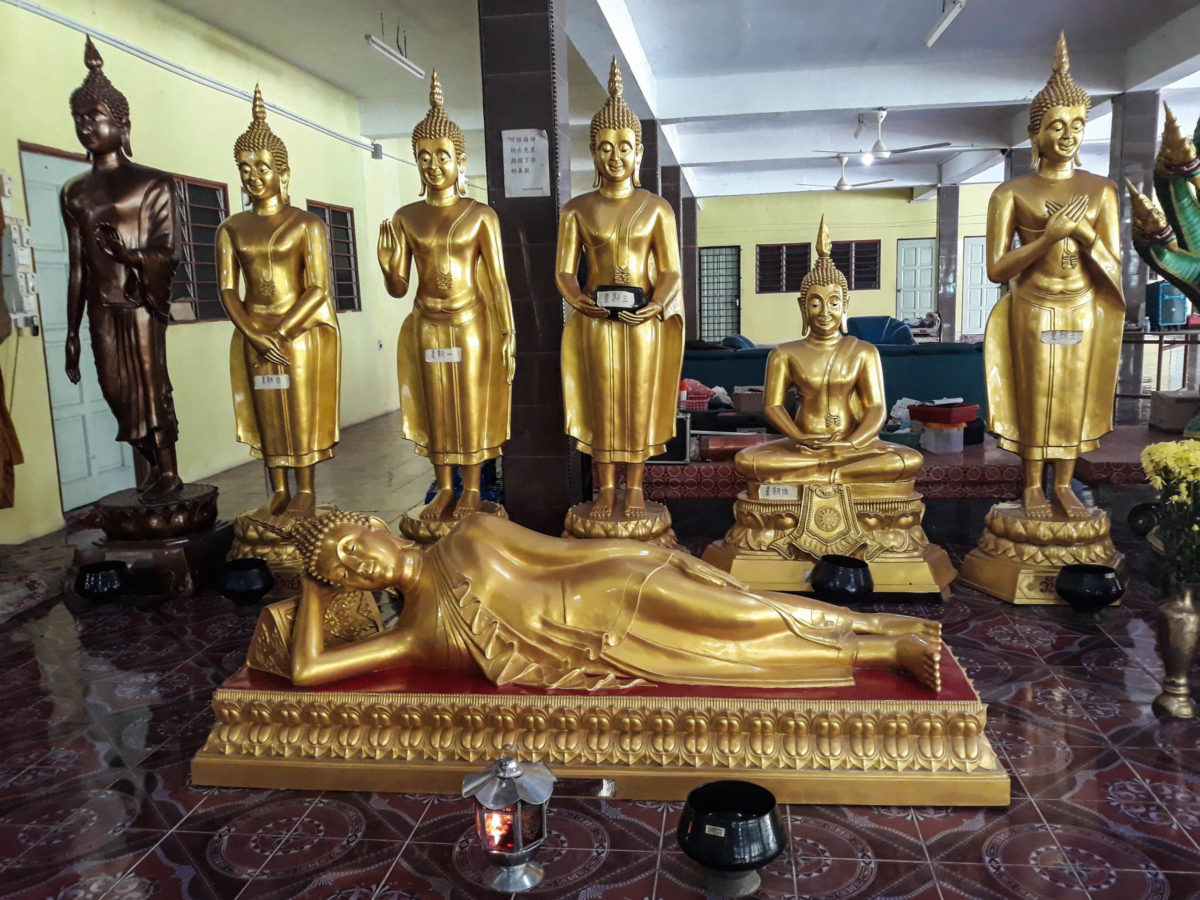 The best landmark to use in finding the Tham Kisap Temple is the MRSM School on Jalan Ayer Hangat (just outside of Kuah). There is a sign and small road across from the MRSM school that leads to the temple. Open: Daily 0800 to 1700
Discover the Health Benefits of Sea Cucumber (Gamat)
Nusantara Gamat Shop
It's been said, that once upon a time a local fisherman noticed that sea cucumbers (gamat in Malay) could regenerate after being cut into separate pieces. As one version goes, the fisherman then decided to rub 'sea cucumber' on a cut or wound he had, and the open area healed rather quickly. This discovery soon gained traction, thus beginning one of Langkawi's oldest cottage industries. The newly discovered product became so popular that the sea cucumber population diminished and for a while sea cucumbers had to be imported from Thailand just to meet the supply and demand.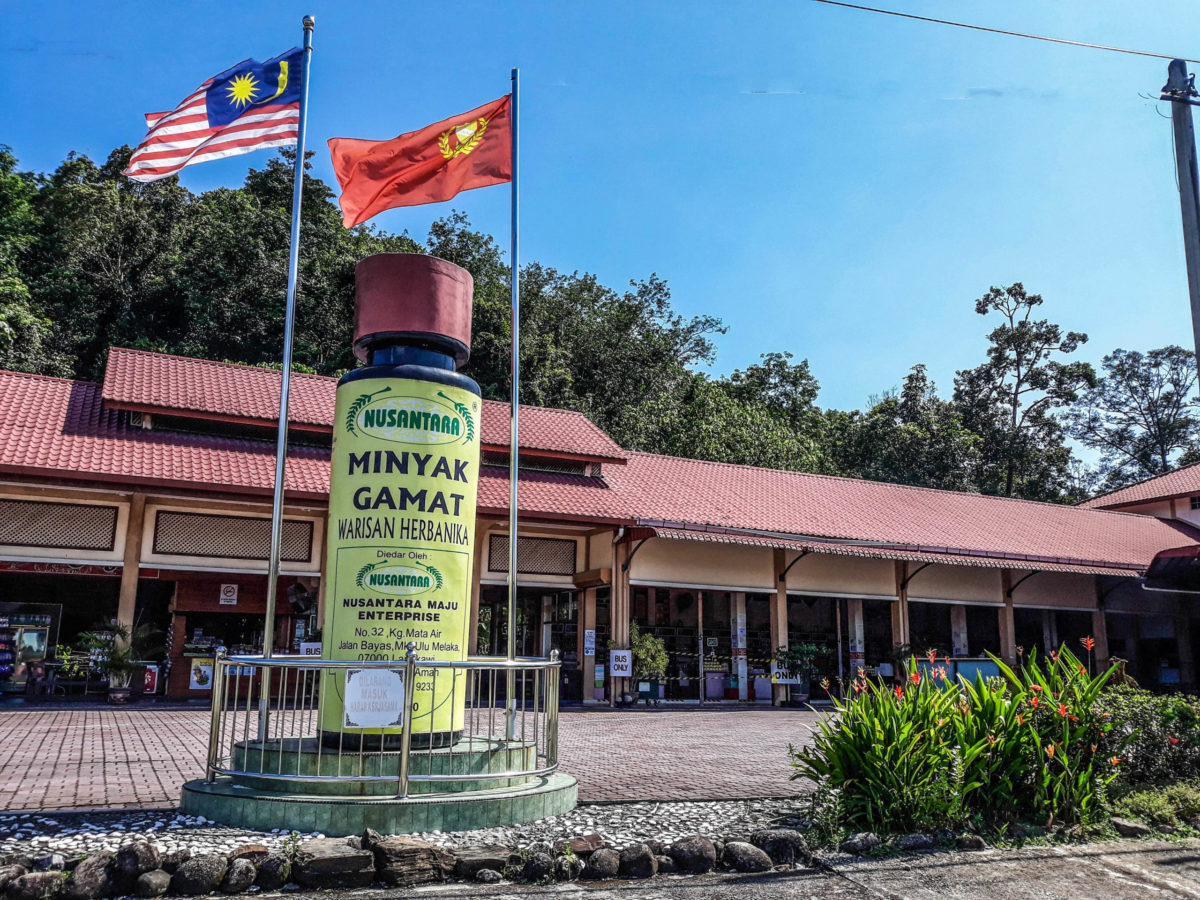 Nusantara Gamat Shop is not the original 'most famous' of gamat shops, but it is owned by relatives of the 'original' so basically their shop and products are still in the family. But for visitors, Nusantara offers a fun photo op of a huge bottle of gamat in front of their shop, caldrons of gamat being made onsite, herb and dried gamat displays and hundreds of gamat products in their store.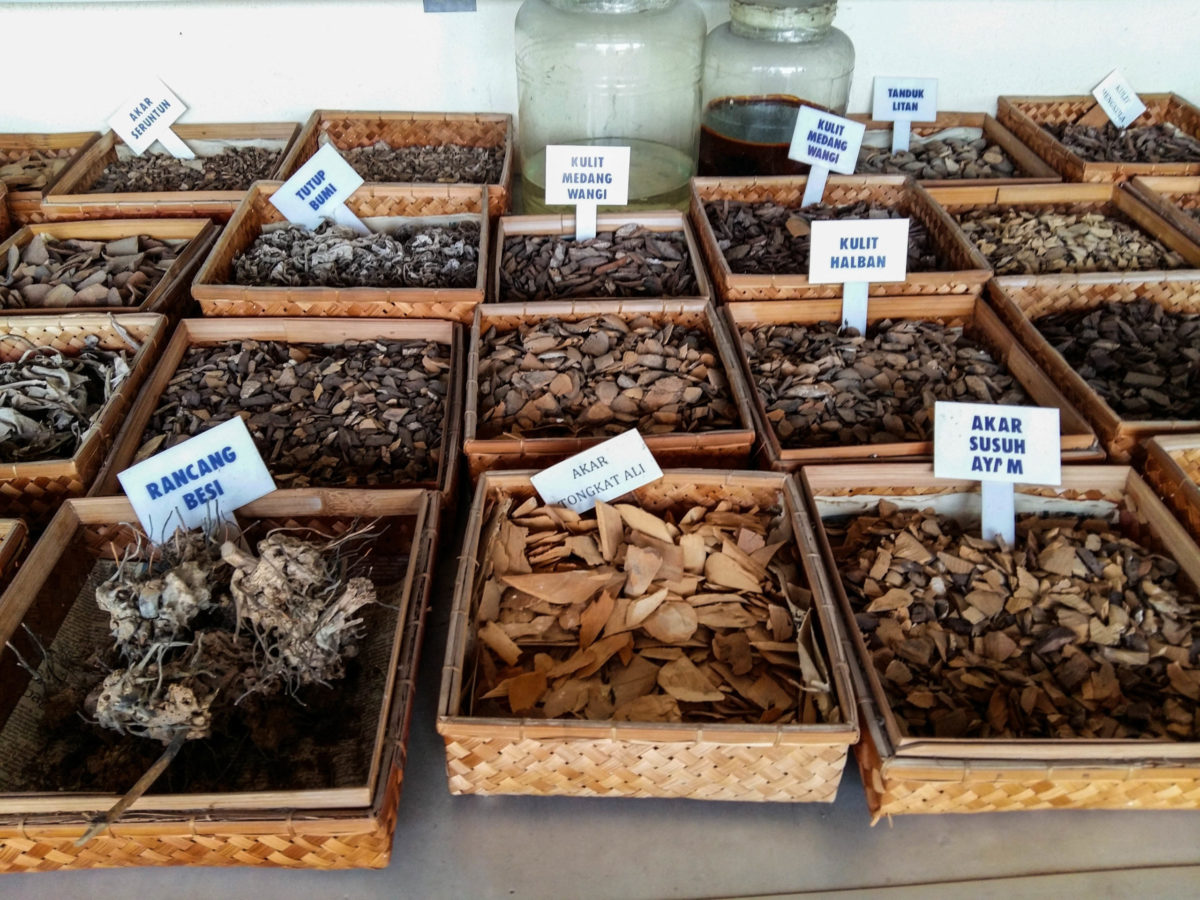 Visitors are welcome to peer into the mysterious steaming pots of future gamat products and see a demonstration from a staff who will put their finger in the boiling concoctions and not shriek with pain. Why you ask? Because gamat mixtures are magical and even if boiled it won't burn you.. (so they say).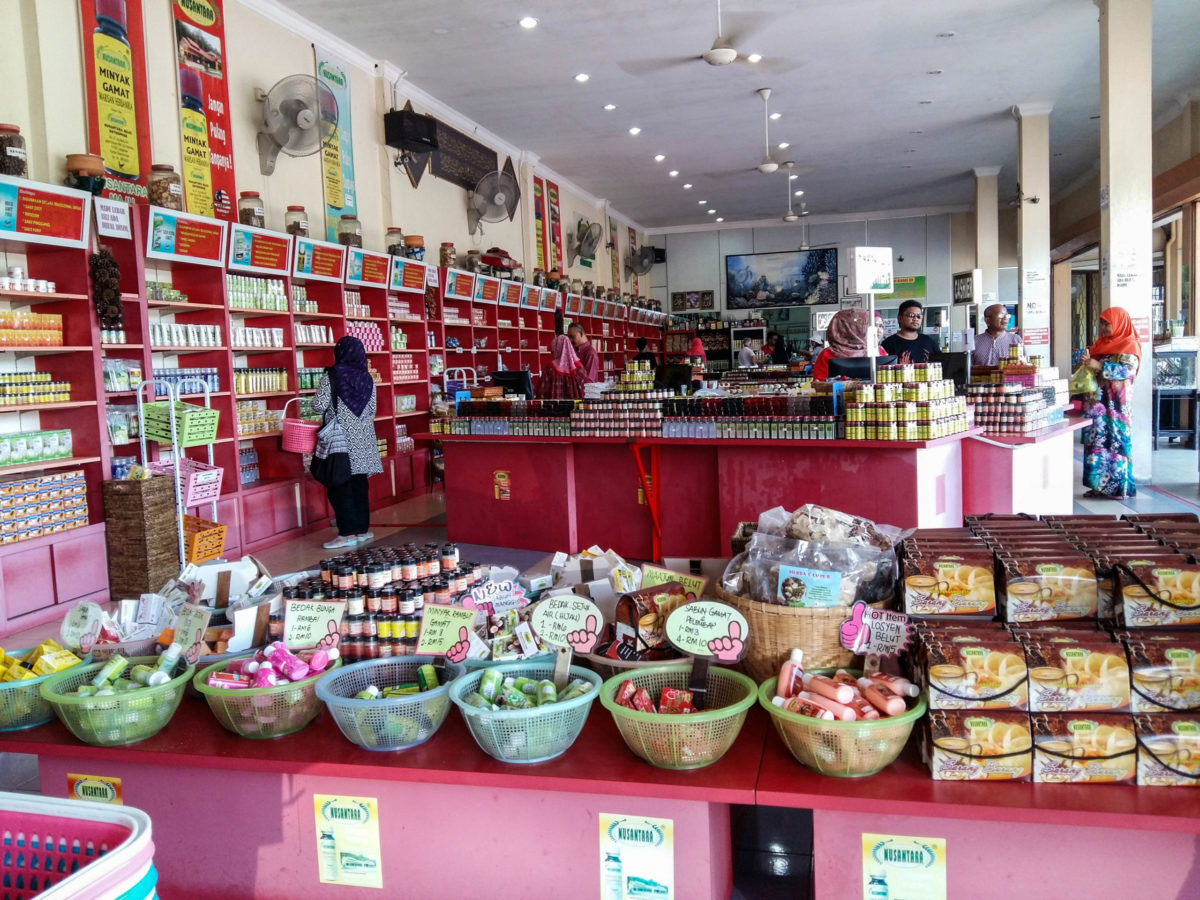 And before you scoff at the idea, I stand before you to tell you that I personally think the stuff works and actually use it myself. I can't say I've ever put my finger in boiling gamat before, but at least I've witnessed it. So, go check out the Nusantara Gamat Shop for yourself and see if you don't also become a big fan! Can read more about Langkawi's Gamat Sea Cucumber HERE  Open: Daily 0830 to 1700/ 017-412 3485
Learn About Rice Farming
Muzium Laman Padi (Laman Padi Museum)
If you've visited northern Malaysia you will have likely seen plenty of padi fields along the way. Kedah (Langkawi's home state) is said to produce up to one third of Malaysia's rice and is often referred to as 'The Rice Bowl of Malaysia'. Langkawi has its fair share of padi fields as well and what a perfect place to put a rice museum! That's right, Langkawi's Laman Padi Museum (Muzium Laman Padi) is all about rice.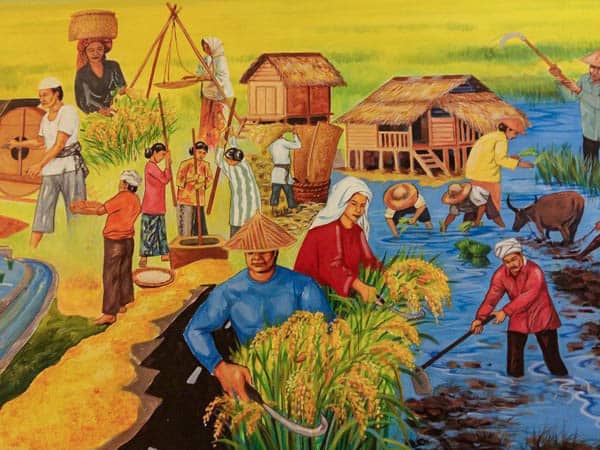 The Laman Padi Museum opened in 1999 as an exhibition center for rice related artifacts, photographs, and paintings showcasing the historical and cultural significance of traditional rice farming. The museum dioramas depict rice cultivation from planting to harvest.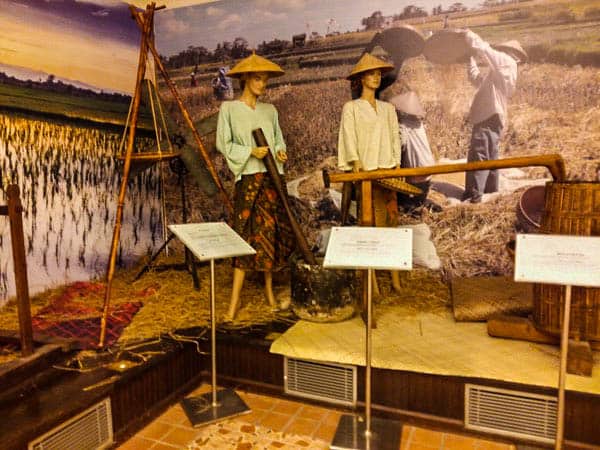 Located on a corner lot at the beginning of Pantai Cenang, the museum is surrounded by a mini padi field and is really quite charming. The entry is through a massive gate on Jalan Pantai Cenang, with a small foot bridge and walkway leading to the front of the museum. Depending on staff availability, the museum also offers visitors the opportunity to plant some rice by hand; just roll up your pants and get to work!
Open: Daily 1000 to 1800/ +60 4-955 3225
Step Back in Time at the Field of Burnt Rice
Beras Terbakar (Burnt Rice)
The Field of Burnt Rice (Beras Terbakar) is another one of Langkawi's historic, underappreciated, hidden gems. The location is down a small road in the back of the parking lot of the Sunday Night Market in Padang Matsirat. The immediate kampung (village) is Kampung Raja, but it was previously known as 'Mengkalan' an offshoot from the Malay word pengkalan which means 'base'. This part of Padang Matsirat was once the administrative area of Langkawi, so it was quite important.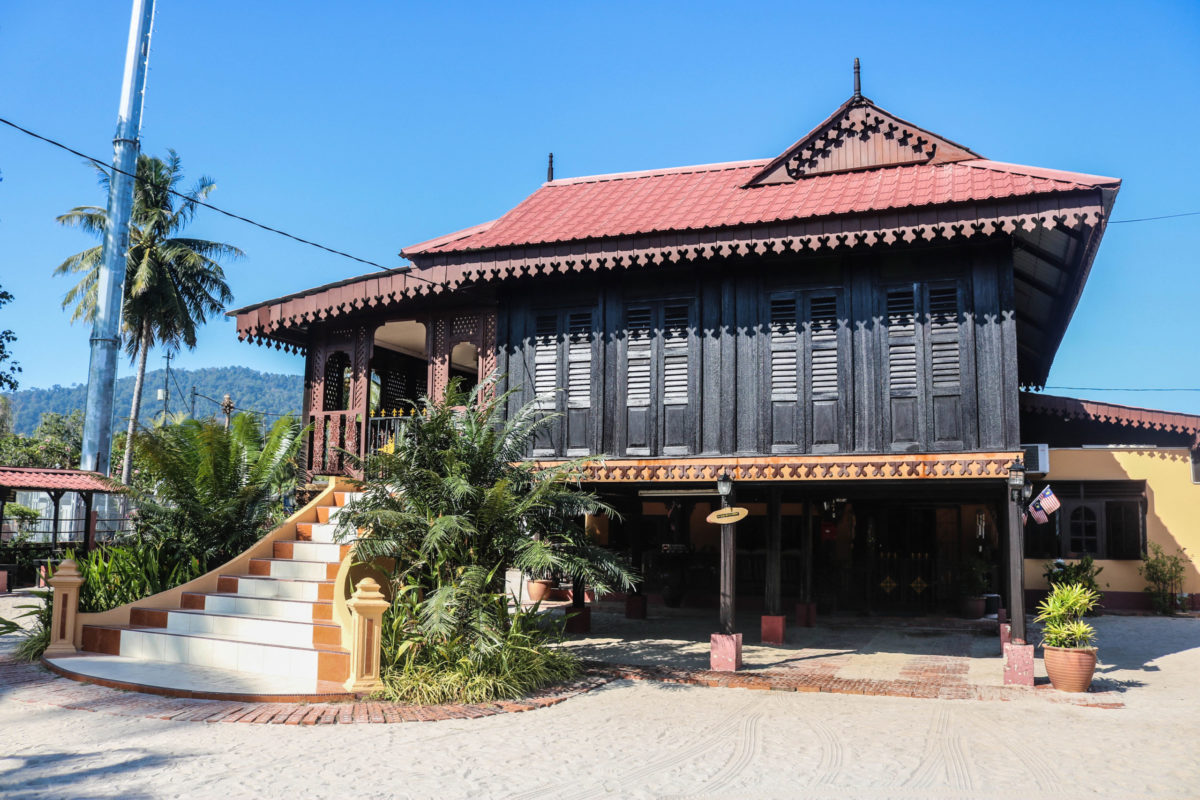 Which brings us to the Field of Burnt Rice. At the end of the small road is a fenced in area with a well-preserved traditional Malay house and a small plot of land also fenced in. This is where the village granary once stood. Back in the day, all of the villagers stored their rice crops there. In 1821, when the Siam army invaded Kedah and subsequently Langkawi, the Chieftain of Langkawi, Dato Pekerma Jaya was unable to fight off the invading army. He was also killed during the fight. But before he died, he ordered the granary to be burned in hopes of keeping it out of enemy hands.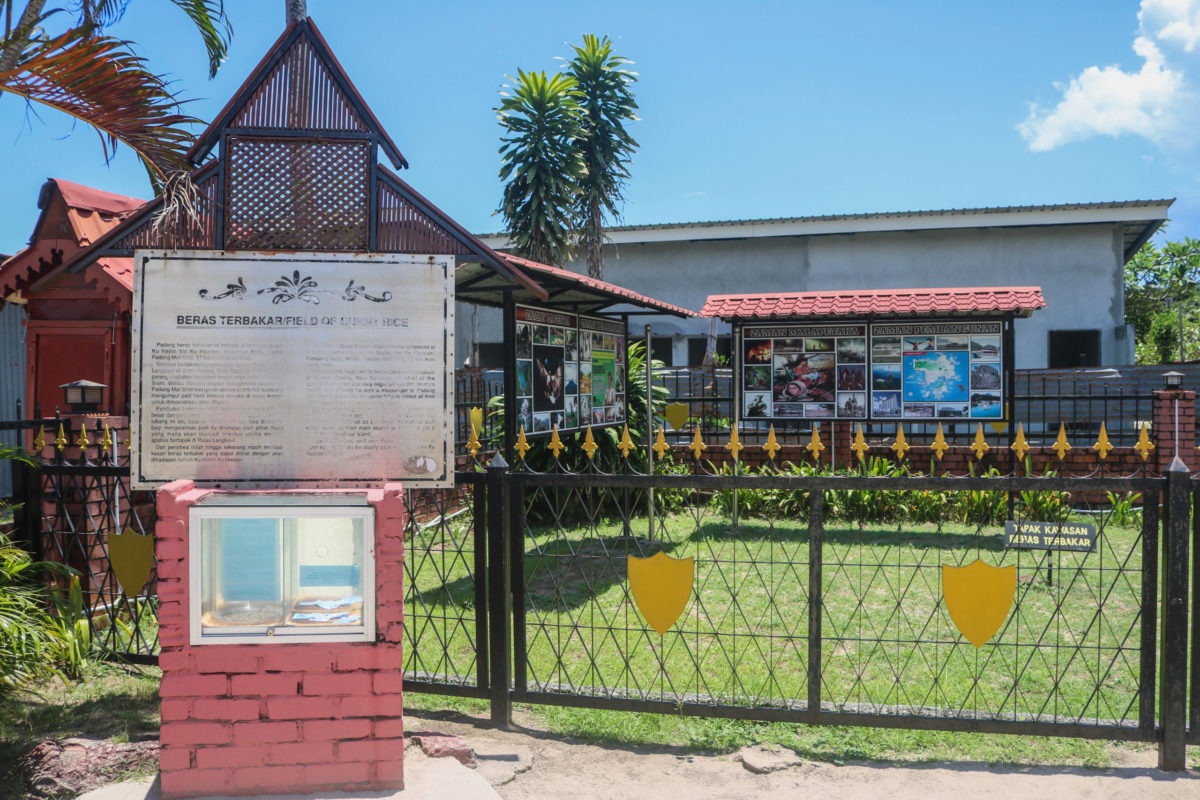 Visitors can see a small display of ancient burnt rice and a memorial plaque which tells one of several versions of the story in both English and Malay. And that oh so popular Instagram-able house? It's owned by Ku Halim bin Ku Hassan who was born in that very house and gives a fascinating account of the Field of Burnt Rice in the video below.
Here's an interesting interview with Ku Halim bin Ku Hassan,
the owner of the Field of Burnt Rice house.
To get to the small historic site, you will need to pass through a small building filled with various souvenir vendors. Don't walk too fast because there are some excellent deals to be had on batik, t-shirts and local snacks. Open: Daily 1000 to 1730
See Where Mahsuri was Actually Executed
Taman Tugu Keris (Keris Monument Garden)
Another often overlooked historic Langkawi landmark is the Keris Monument Garden (Taman Tugu Keris). It's a memorial dedicated to the memory of Mahsuri and a slightly gruesome reminder of what happened to the innocent young local back in 1819. The garden's seemingly odd Padang Matsirat location is directly across from The Smith House Hotel and a 3-way traffic light. Its existence barely noticeable from the street, much less its historic significance.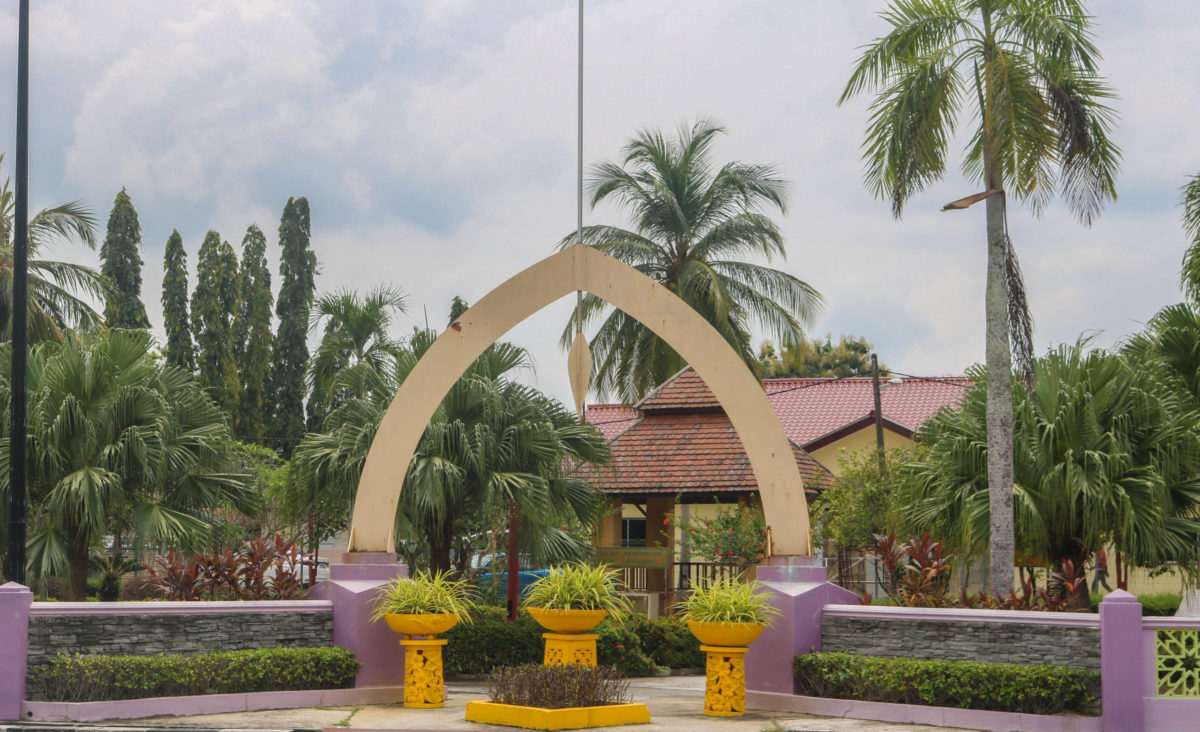 I was told by a local historian that back in the 19th century this corner lot was the location of a tax collection center called Mengkalan Asam. It was also where all punishments were doled out by Langkawi government officials. Including the execution of Mahsuri in 1819. Mahsuri's death sentence was ordered by Dato Pekerma Jaya, the same Langkawi Chieftain who ordered the burning of the Field of Burnt Rice grainery in 1821.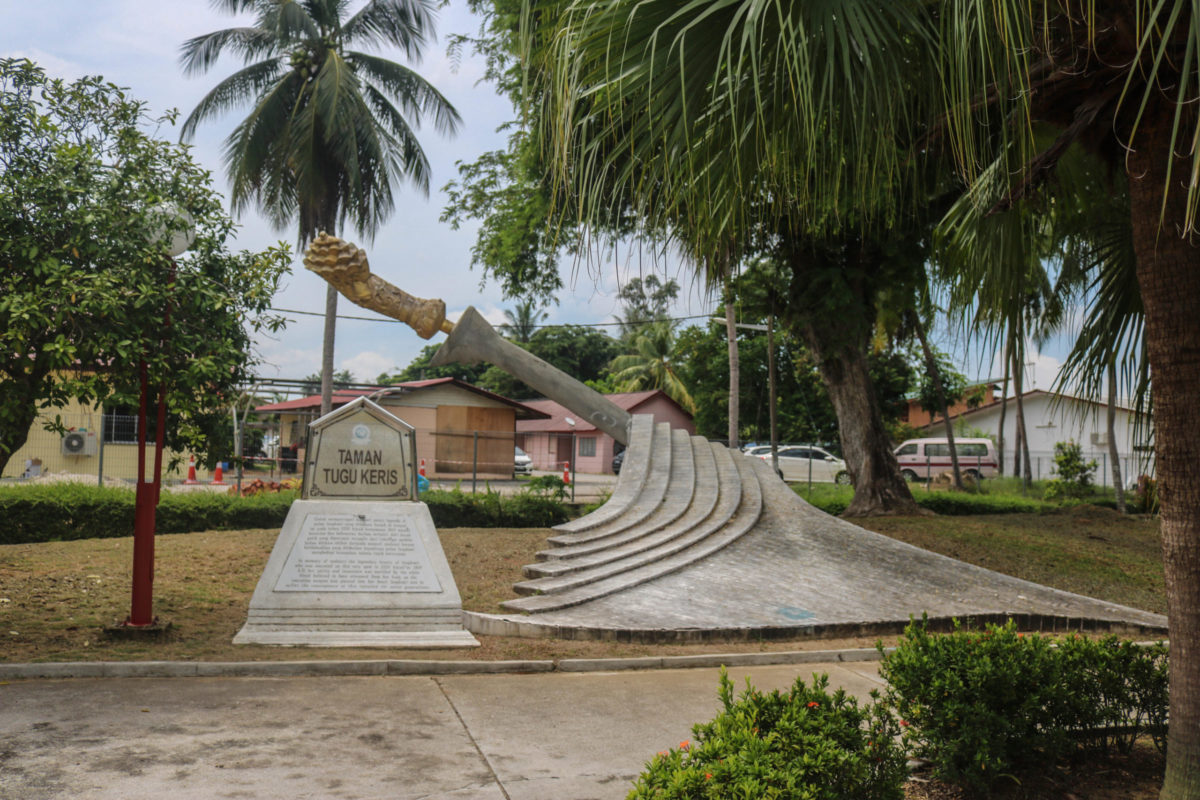 It's notable that the invasion by the Siam army was also said to be the first tragedy to be bestowed on Langkawi after the infamous seven generations of bad luck curse Mahsuri spewed in her dying breath. The same invasion that killed Dato Pekerma Jaya, who is sometimes referred to as Dato 'Karma' Jaya (for no particular reason). Open: Always
Take in the Seaview at the Telaga Lighthouse
Rumah Api Telaga (Telaga Lighthouse)
What's not to love about a picturesque seaside picnic spot, right? Although the Telaga Lighthouse (Rumah Api Telaga) is not actually set up with picnic tables and the like, it does offer a lovely lighthouse to look at and a view of the harbor. There's even a small beach next door too!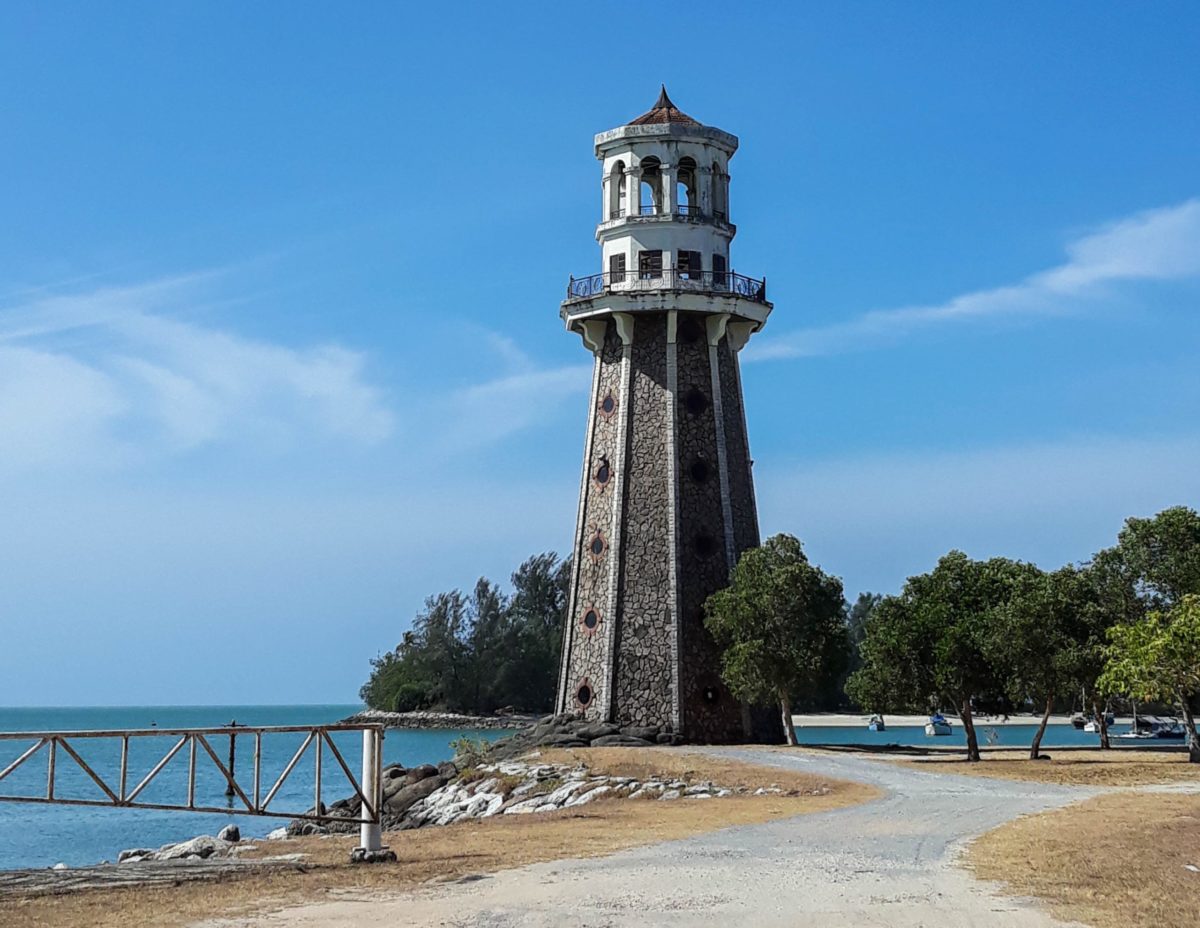 Access to this picture-perfect hotspot is via a small road next to the Danna Hotel. The area is frequented most by local fishermen who keep their boats tethered at the beach and at nearby docks. Please remember that the boats are private property and also that keeping the area clean is in everybody's best interest. So, please do not leave your rubbish for others to clean up, take it with you.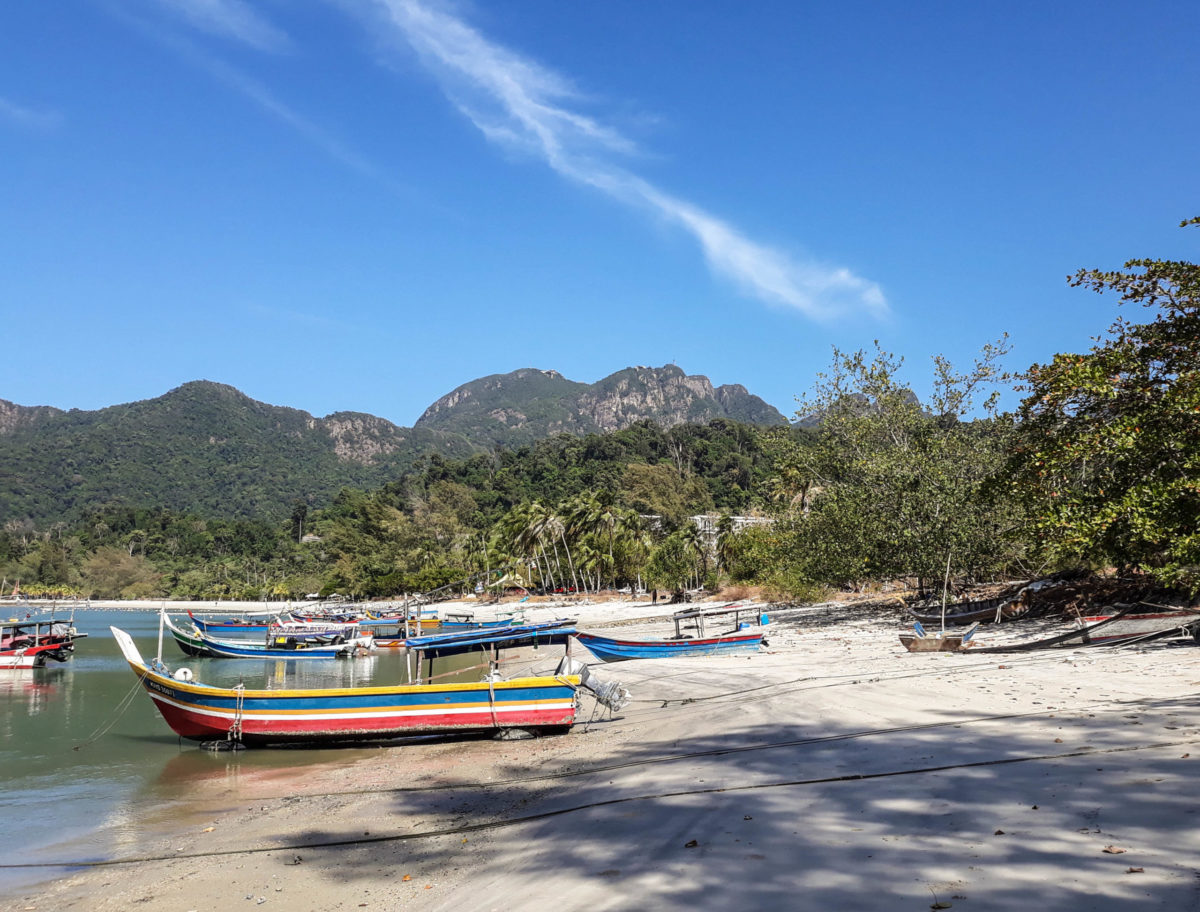 Fun fact about the adjacent beach is that it was once the location of a movie set created for Anna and the King (the Jodie Foster movie). The building has since been removed for safety reasons, but now that you know, you can look for it next time you watch the Anna and the King movie. Open: Always (but I don't recommend creeping around out there after dark)
Visit the Oldest Mountain in Malaysia
Gunung Mat Cincang at Oriental Village
Visiting Langkawi's most famous mountain is usually at the top of every tourist's list of things to do. And rightly so as the 550-million-year-old Mat Cincang (or Machinchang) mountain is not only one of the star attractions of the Langkawi UNESCO Global Geopark it's also the home of Oriental Village.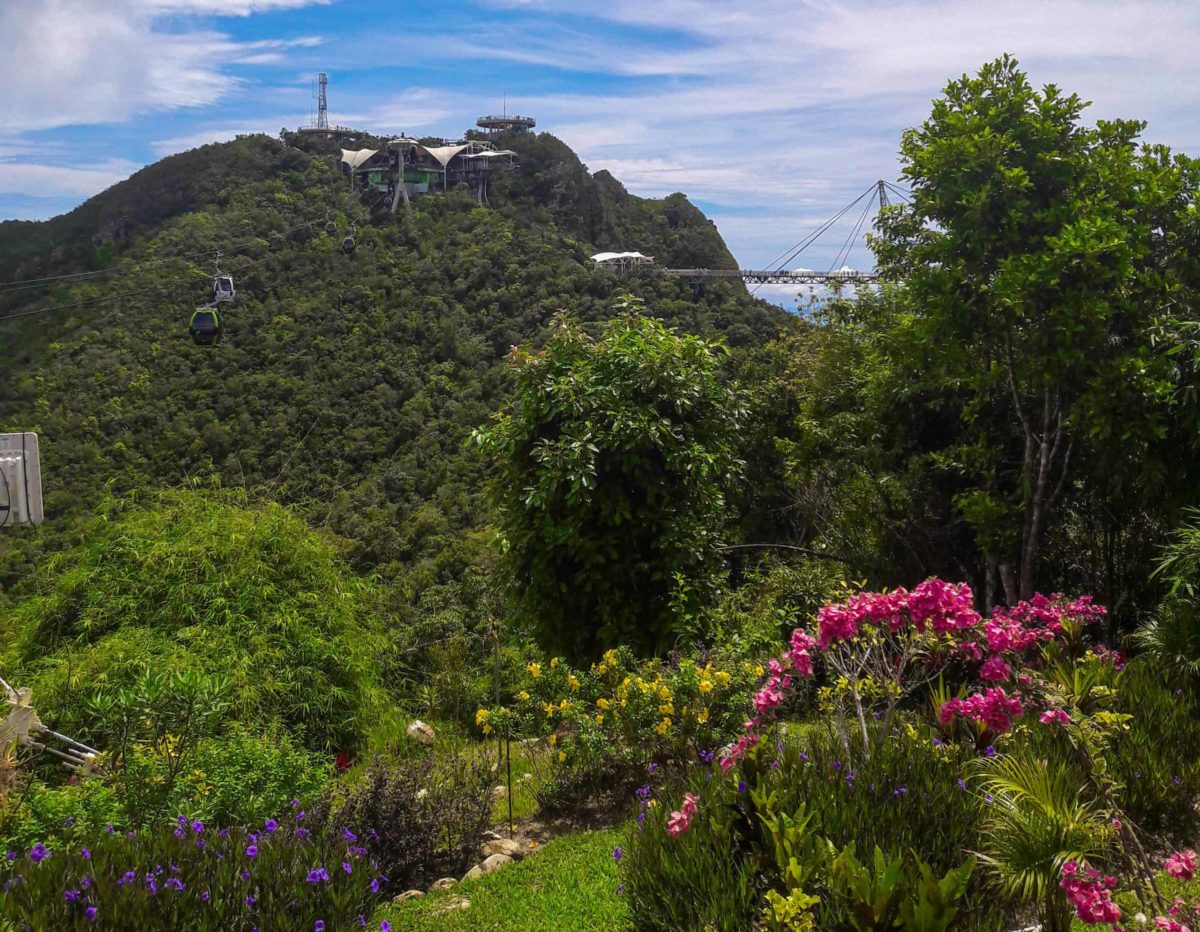 But not everyone is aware that there is no entry fee at Oriental Village. Sure, it costs money to ride the Cable Car or walk on the magnificent Sky Bridge, but if cash flow is an issue you can still get up close and personal with the 850-meter-high geological wonder. Maybe you won't get a bird's eye view photo, but what the heck Machinchang is still quite awesome to see from ground level. Really!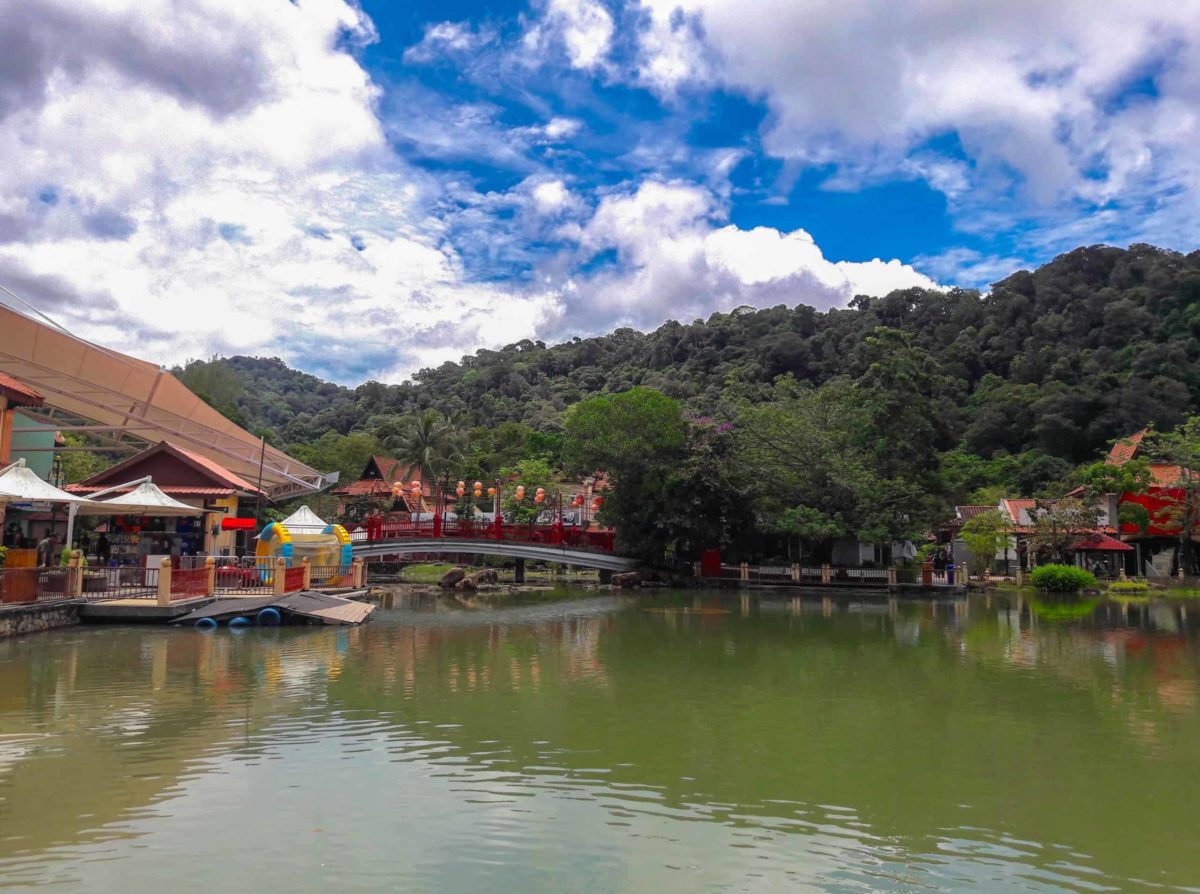 And of course, while you are at Oriental Village you can certainly enjoy the relaxing park ambience by chilling by the lake, wander around or doing some window shopping. You can even explore the Geopark Interpretive Centre because it is also free to visit. Open: Daily 0930 to 1900/ +604-959 4225
Take a Dip at a Waterfall
Air Terjun Telaga Tujuh (Seven Wells Waterfall)
If you're a waterfall fan, Langkawi delivers the goods with having several. But if I had to pick just one to recommend it would be Seven Wells Waterfall (Air Terjun Telaga Tujuh). The seven 'pools' (not wells) of the waterfall have incredible geological formations and the surrounding rainforest is the perfect backdrop for a jungle-y adventure (without being too remote).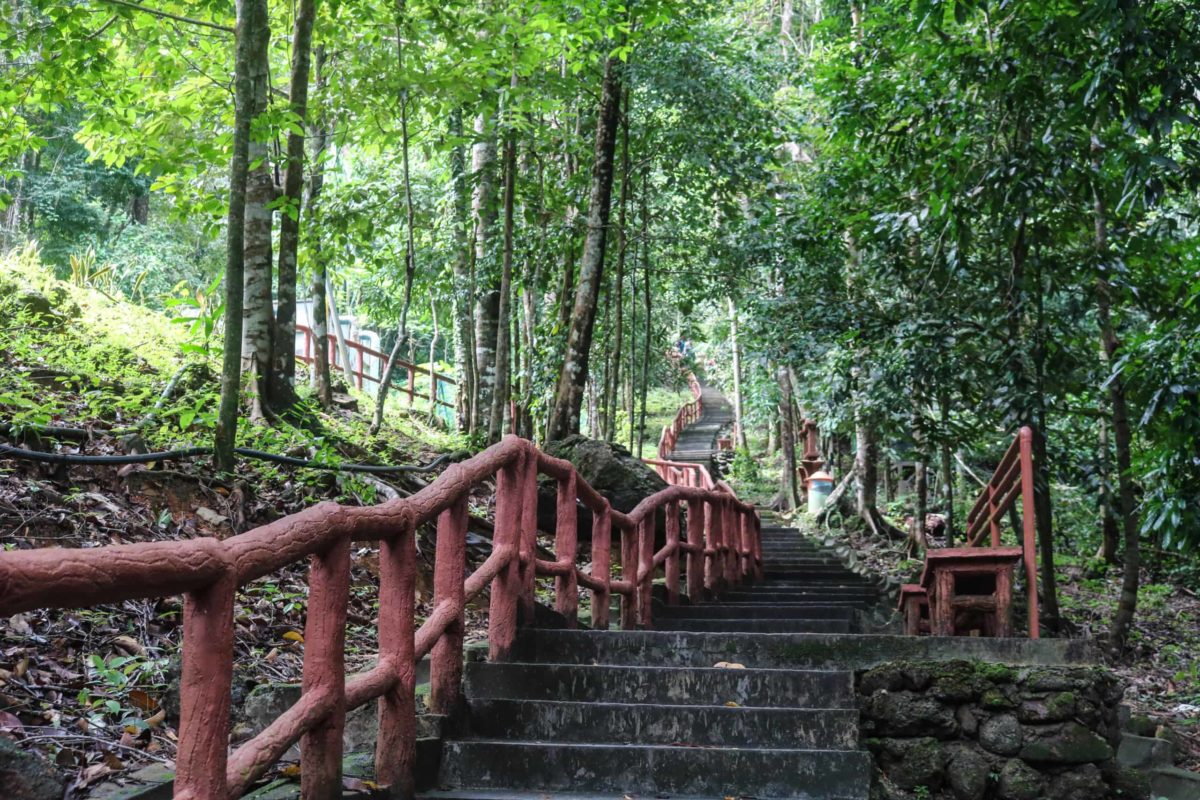 A short (ish) walk up from the parking lot and you will immediately see the main waterfall. It's a further trek up the steep jungle stairs to the top, where there are several pools to swim in, as well as toilets and a changing room. It's a great place to enjoy a refreshing swim or picnic (and please don't feed the monkeys). You can also be on the lookout for various birds, wildlife or perhaps even fairies.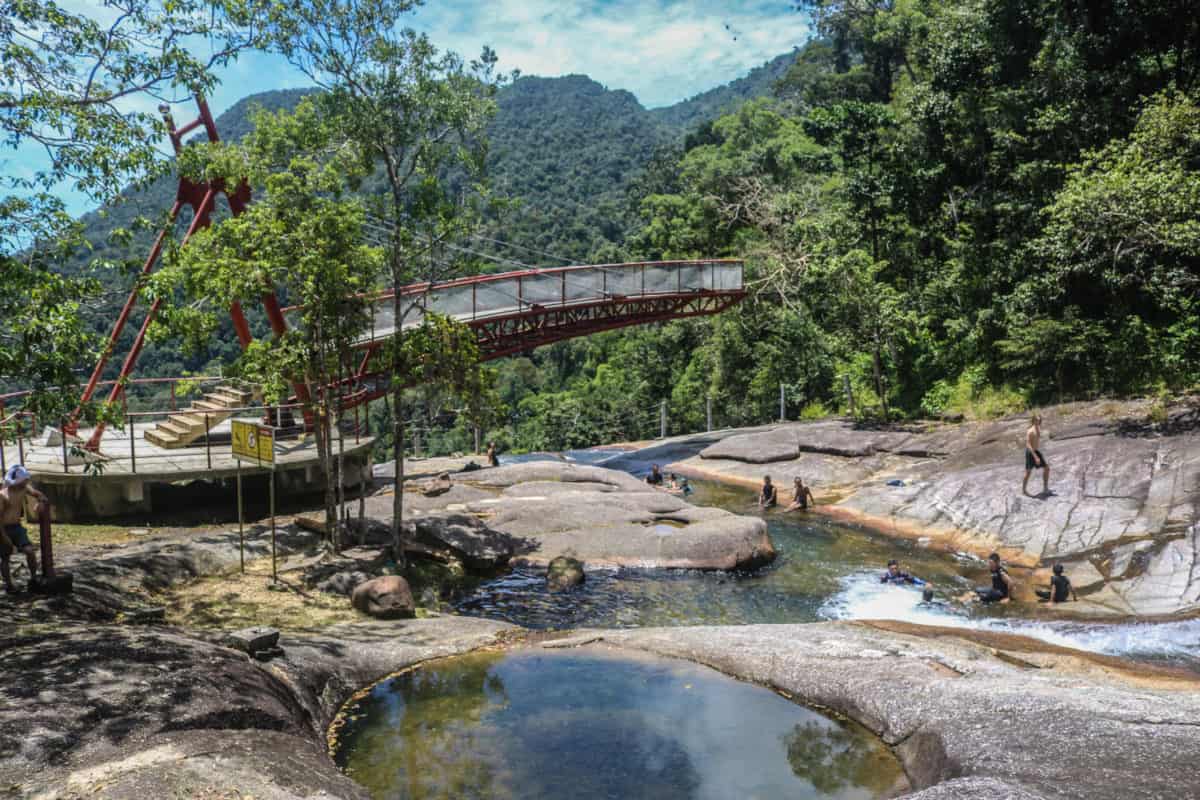 Legend has it that the seventh pool is typically never seen by humans as it's used for bathing by fairies from 'kayangan' (fairyland). Only a few humans have previously been able to see the fairies, which is an ability considered to bring good luck. Unfortunately, if the human tells anyone about their fairy sightings then that good luck gets cancelled.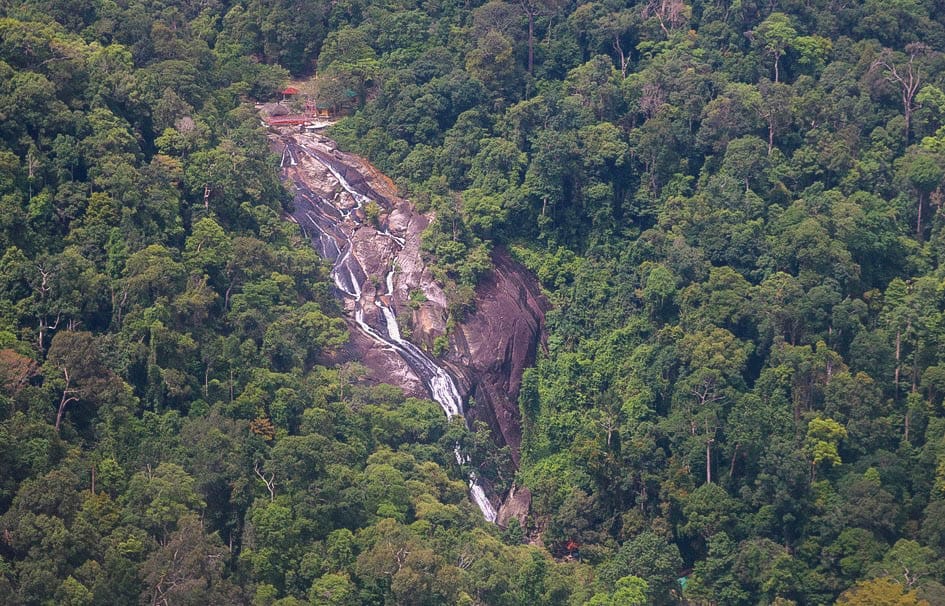 Another part of the legend is that the seventh pool can also bring bad luck. The risk of slipping on the rocks and getting injured or killed being a very real possibility. So, the practical advice from Langkawi village elders is, that if you visit the Seven Wells Waterfall and can't see the seventh pool, don't go looking for it.
Open: Daily 0830 to 1930
Check Out the View from the Highest Mountain in Langkawi
Gunung Mat Raya (Raya Mountain)
Just about anywhere you go in Langkawi, you can often catch sight of the massive Gunung Mat Raya (Raya Mountain) on the horizon. Gunung Raya is the highest peak in Langkawi at 881 meters above sea level with, of course, spectacular views of the archipelago.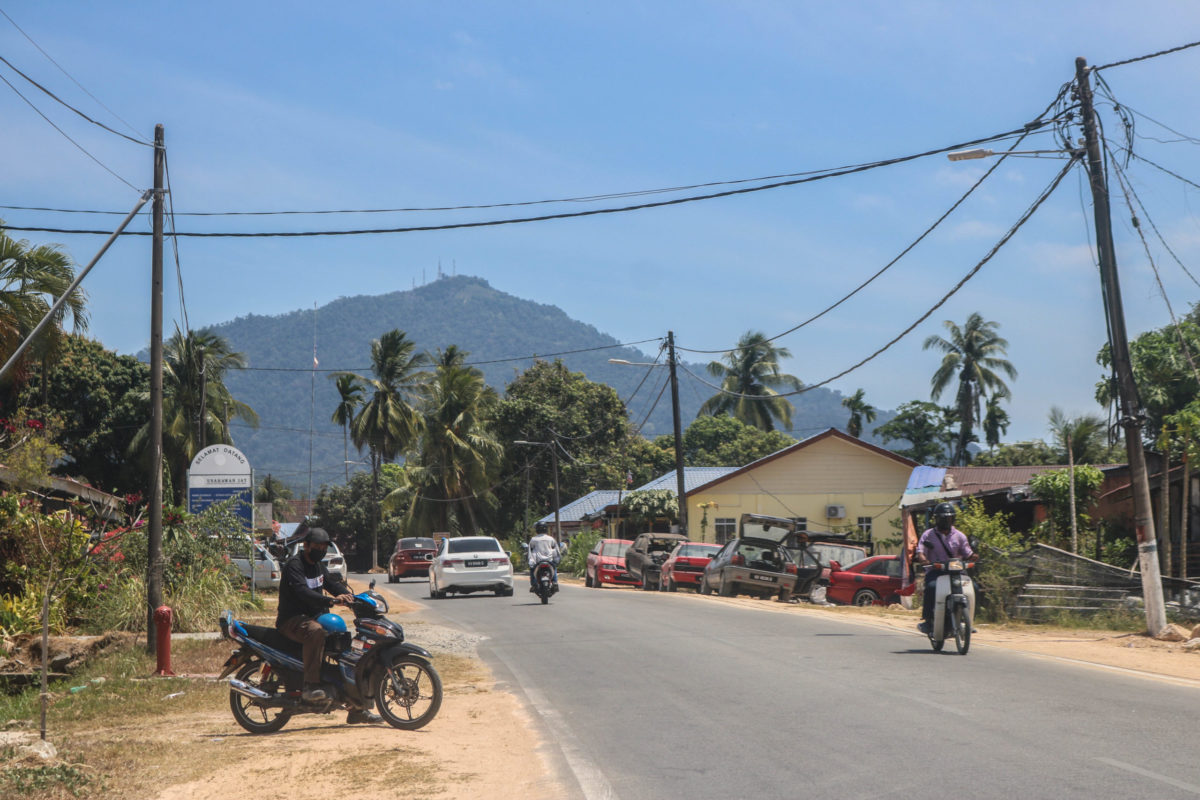 Gunung Raya is also free to visit, just be sure you have plenty of gas in your ride because it's a long drive to the top. Hearty individuals might prefer to hike the distance via jungle staircase, but be prepared for a work out! Either way, you'll be impressed when you see the view from the top. If you opt for a jungle trek workout, please consider hiring a local guide to go with you or at least let someone know where you are going and when you expect to be back. For safety reasons.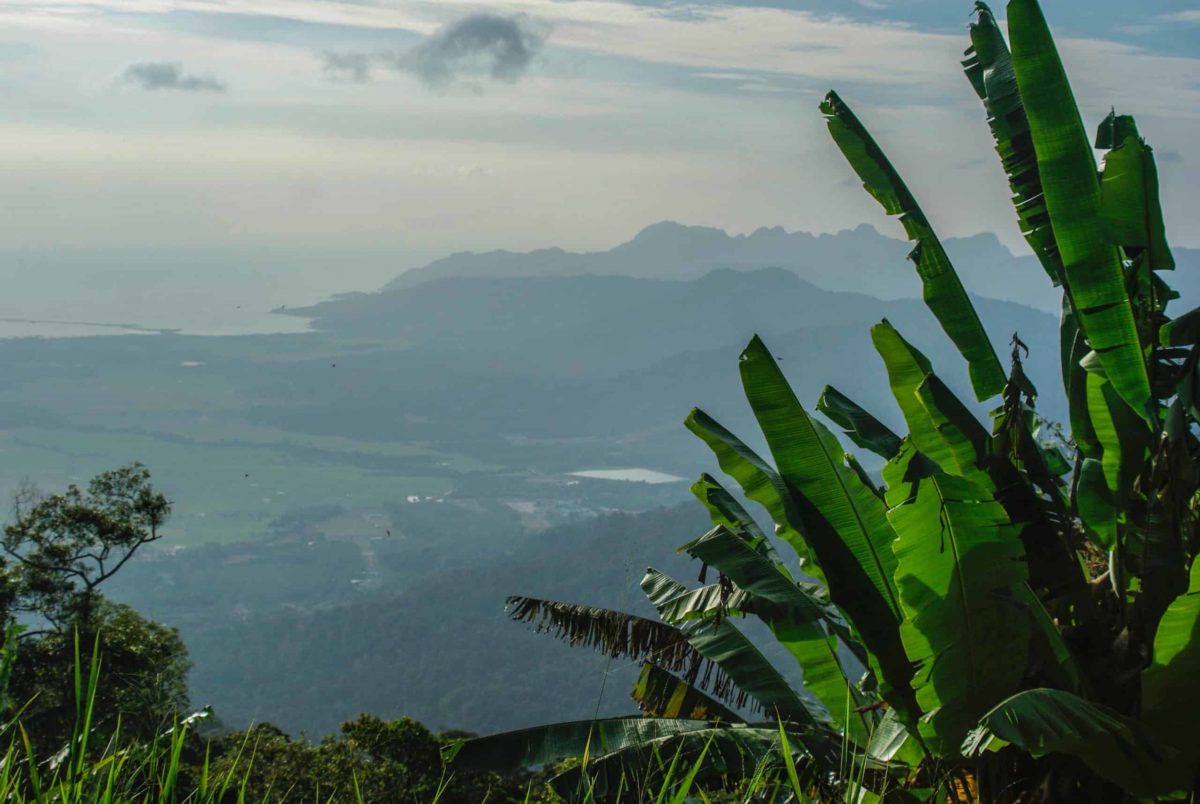 Getting to Gunung Raya via road is relatively easy, especially if you have a map. And you have one now at the top of this blog post. If you are driving, take Jalan Ulu Melaka (Road 112) and turn off at (Road 278). Road 278 will take you all the way to the top of Gunung Raya. There will be a 'Gunung Raya' sign at the T-junction of roads 112 and 278. Please don't feed wildlife along the way or leave your trash. Open: Always
Learn About Malaysian Stingless Bees
Langkawi Black Bee Farm
If you've never heard of stingless bees before, now is your chance to learn all about them. The Langkawi Black Bee Farm specializes in stingless bees and stingless bee honey, which is a world of difference from regular honey bees and their honey. The honey that stingless bees produce has a very unique flavor.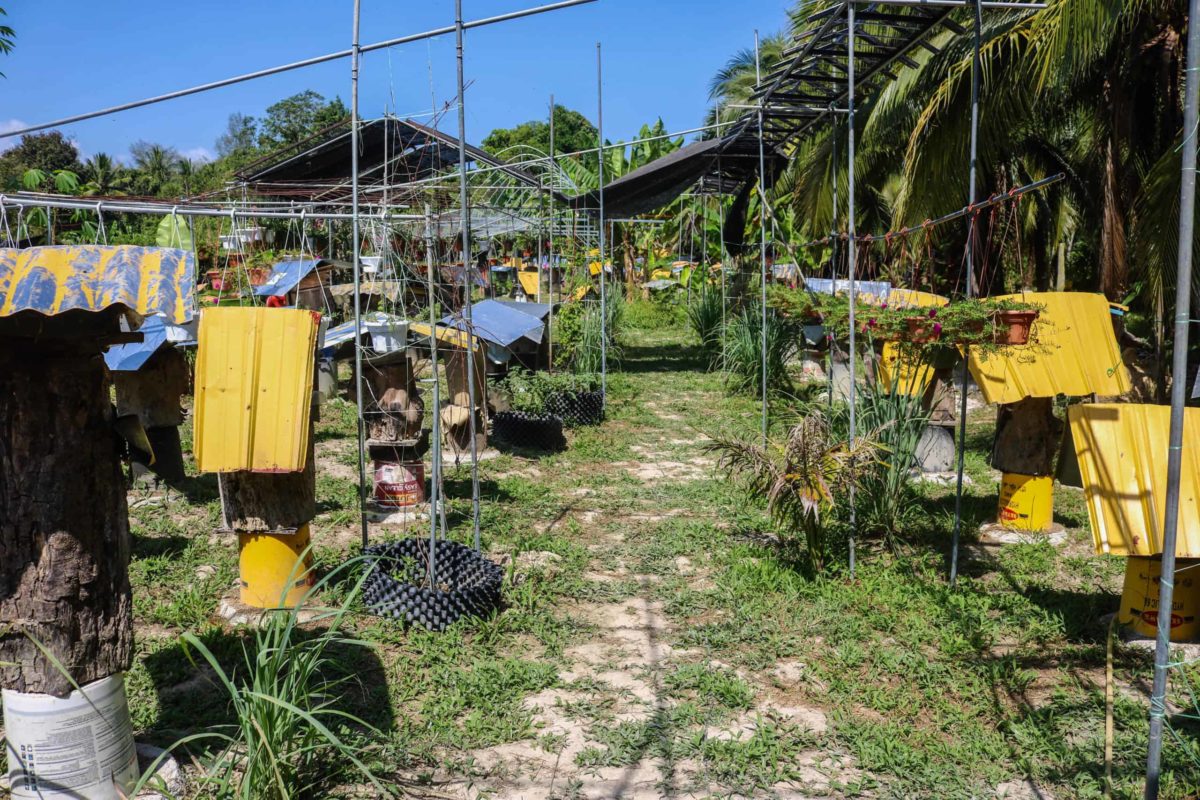 The reason the honey has a unique taste is that the walls of the bee hives are made from propolis (bee glue), not wax. Propolis is a mix of bee saliva and beeswax gathered from the usual botanical sources; flowers, plant resin, tree sap, etc. The 'bee glue' is used to seal the holes in the hive, but the anti-microbial properties of the propolis also seep into the honey. This increases fermentation of the honey, thus giving the honey a slightly sour taste. It's a fascinating product and you can read more about the Langkawi Black Bee Farm HERE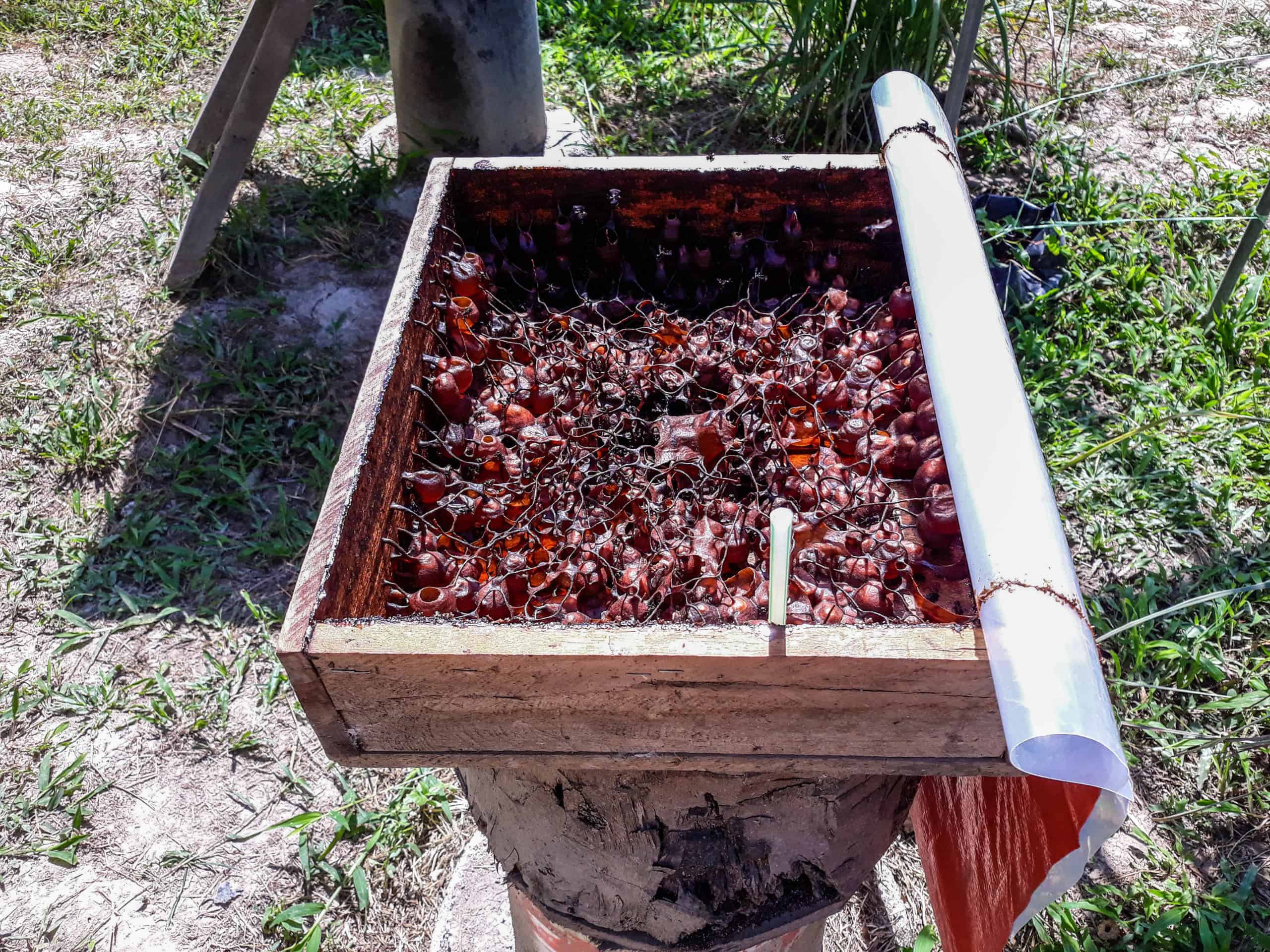 All are welcome to visit the Langkawi Black Bee Farm and purchase honey, but with a little prior notice it's possible to get a casual (free) tour as well. They are located on Jalan Ulu Melaka (near the road to Gunung Raya), but calling ahead is recommended. Open: Daily(ish) 0900 to 1800/ +6012-476 1458
Look for Sharks at Teluk Yu
Pantai Teluk Yu (Shark Bay Beach)
You probably won't see any sharks swimming along the coastal waters of Shark Bay (Teluk Yu), but it's not so difficult to imagine. Especially considering that Pantai Pasir Tengkorak (Skull Sand Beach) is nearby as well as ex-prison island Koh Tarutao, Thailand (just 8km north). In some cases, names may come from funny shaped rocks or islands, but in this case dead prisoners and pirates floating through the waters may have had something to do with it.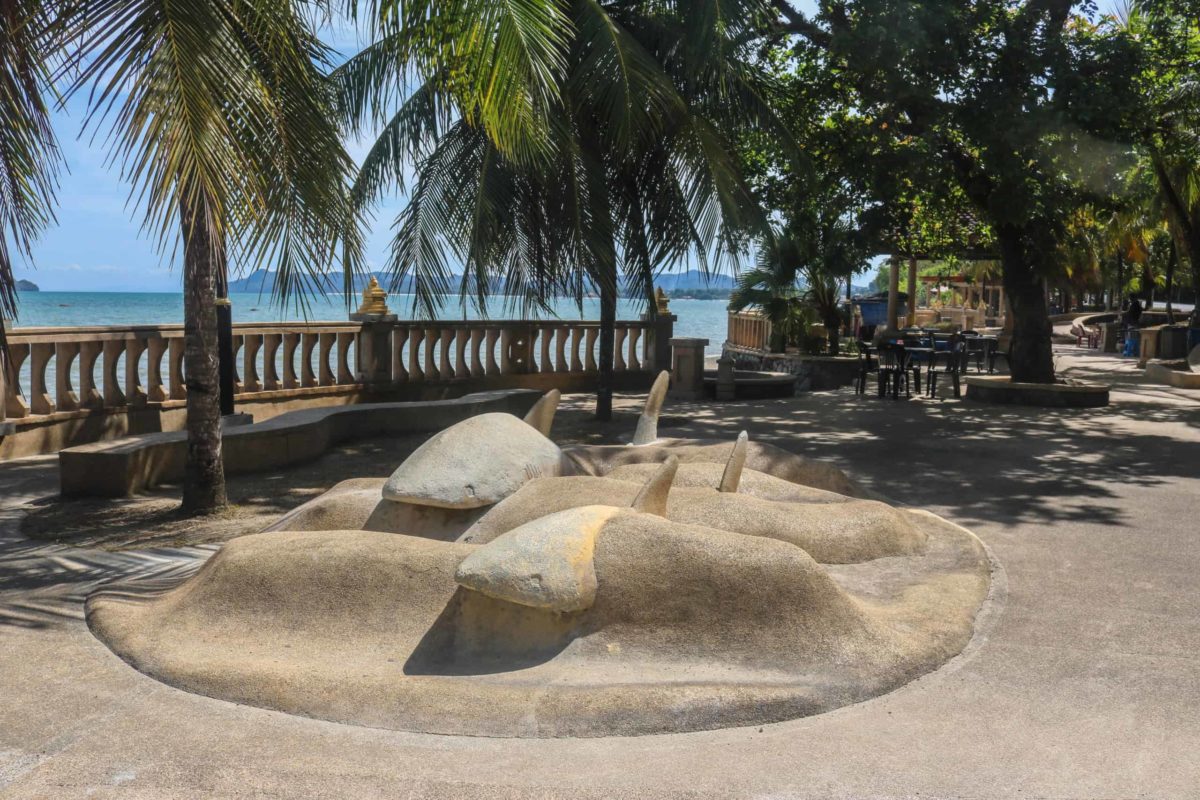 Back in the days of World War 2, getting food and medical supplies to the prison became problematic due to the presence of the Japanese military. Unceremonious burials at sea became the norm and the tides often favored Langkawi's northern coast as a final drop off zone. Nothing attracts sharks like a rotting corpse, am I right?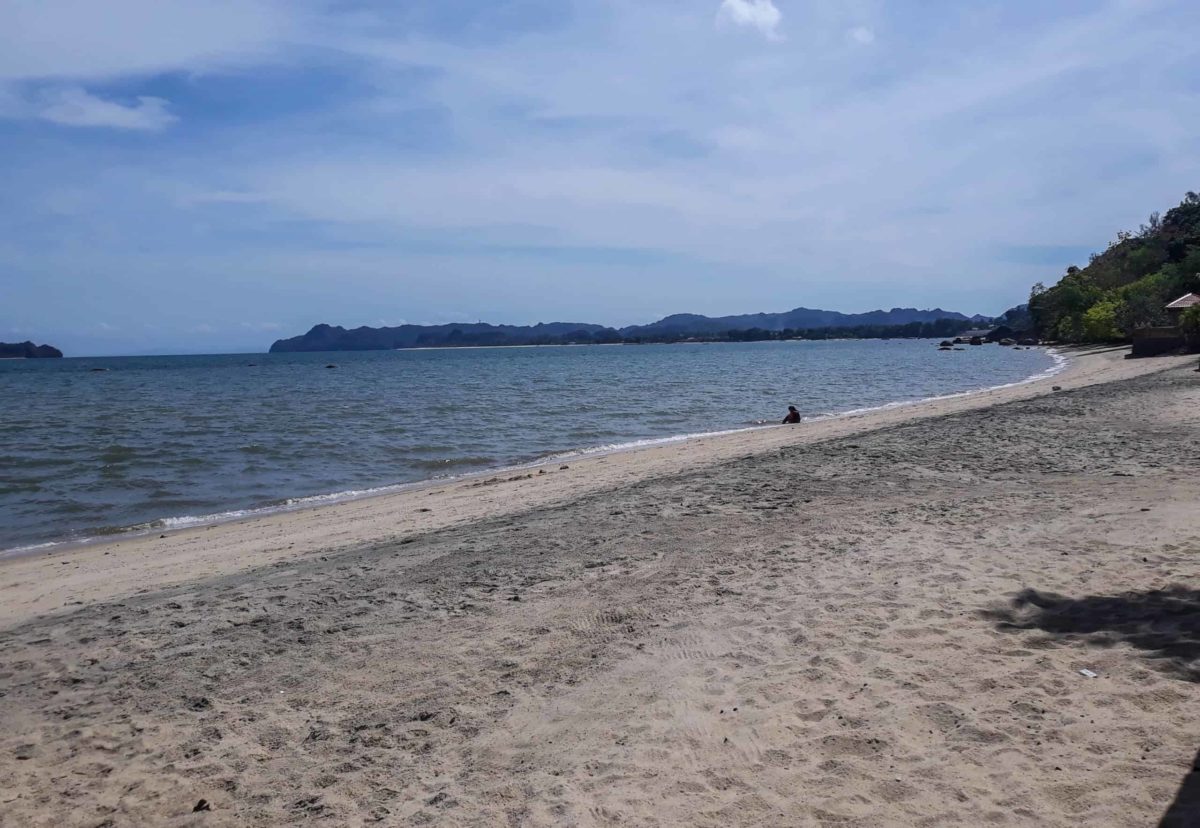 But aside from the gruesome, historic part of things, Pantai Teluk Yu, in modern times, is a lovely (free) picnic spot. With its long stretch of beach, shady palms, seating areas and food vendors, Pantai Teluk Yu is a winner. Especially when visitors pick up after themselves and don't leave their picnic rubbish for other people to deal with. Oh, and to remind visitors of those days long ago, several shark sculptures decorate the seaside walk way, so be sure to get photo. And just for the record, the area was not named because of the sculptures. Open: Always
Get a Taste of Langkawi Heritage at the Kraft Kompleks
Kompleks Kraft (Craft Complex)
Langkawi's Craft Complex (Kompleks Kraf) is truly not-to-be-missed. This amazing freebie is three museums in one. The complex covers about 32 acres of land and the main building itself houses three separate museums; the Culture Museum, the Heritage Museum and the Wedding Museum.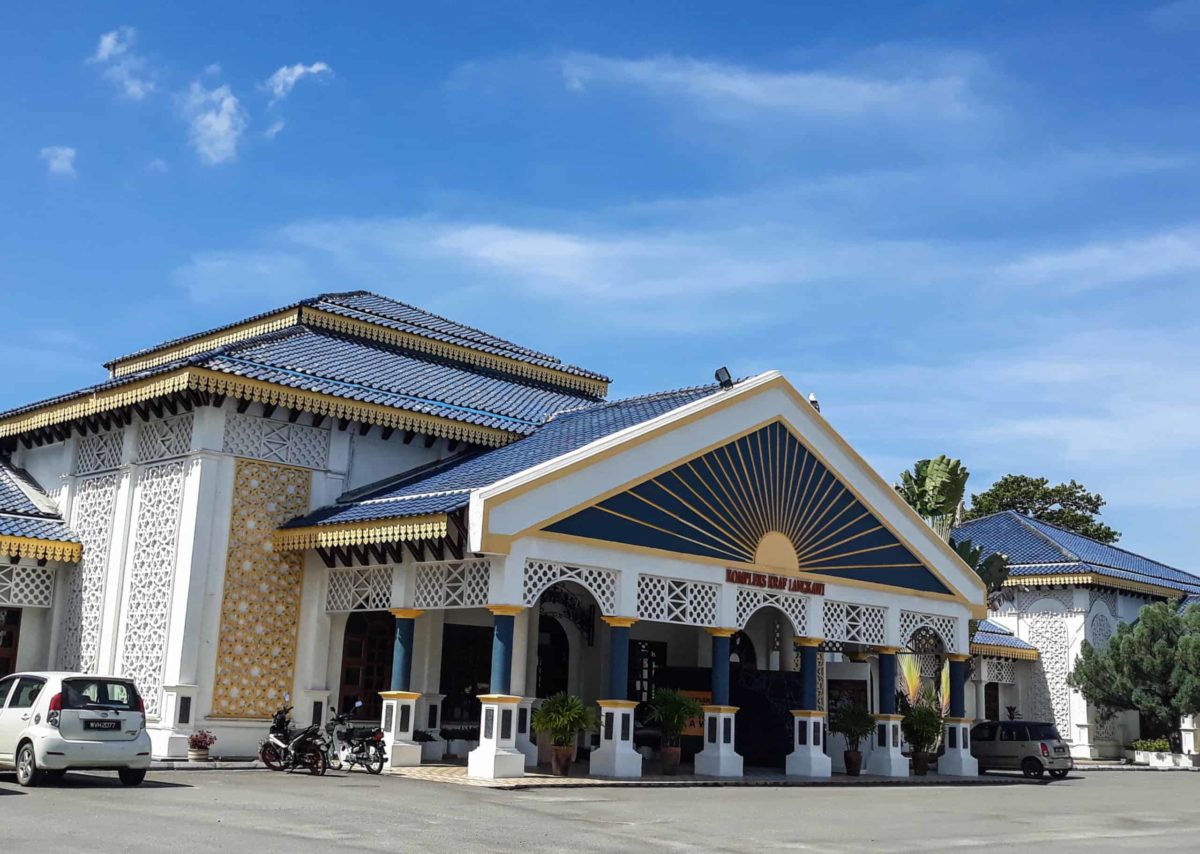 The displays and exhibits are all fascinating and informative, especially the Wedding Museum which shares the wedding practices of the 13 states of Malaysia. Local craftsmen and women are often on site to demonstrate their various talents; glass blowing, weaving, carving, paper making and batik. The Craft Complex is also one of the best locations in Langkawi for shoppers looking to purchase traditional Malaysian art, crafts and batik wear.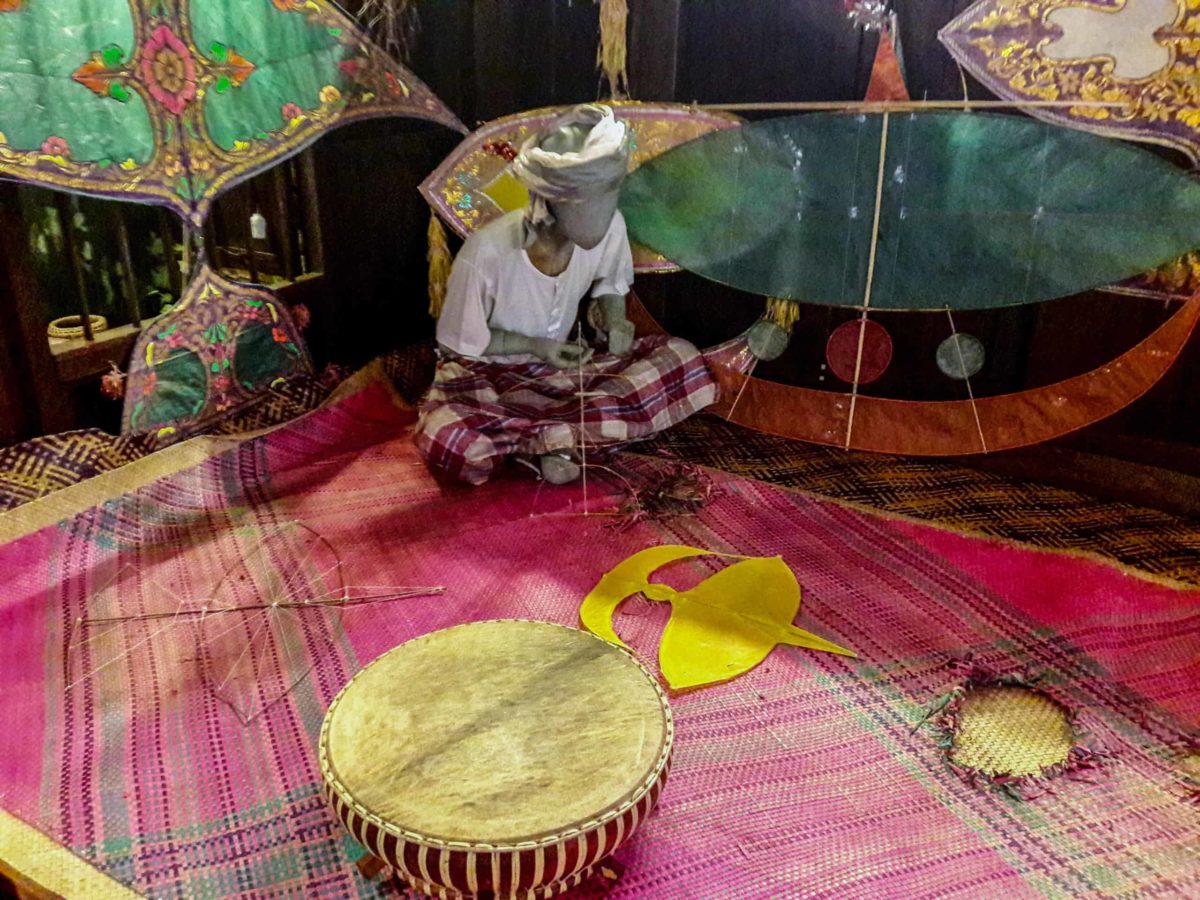 The Craft Complex is easy to find as it's on the north side of the island near Teluk Yu and has a big, unmissable sign. It's also a perfect place to explore on a rainy day.
Open: Daily 1000 to 1800/ +604-959 1913
There you have it! 15 free things to do in Langkawi! And, yes, of course you can still just go to the (free) beaches and chill, but it's nice to have a few extra options, right? Especially when they're free!