Ask locals, in Langkawi, Malaysia, what the islands' weather is like, for a particular time of year, and you will get a variety of responses from the various self-proclaimed weather experts. That will be especially true during the Langkawi rainy season(s). According to scientific data the 'official' Langkawi rainy season is from September until about mid-November. However, there will also be bouts of rain from mid-April until August, with rains generally falling for just a few hours a day and often only in the late afternoon and evenings.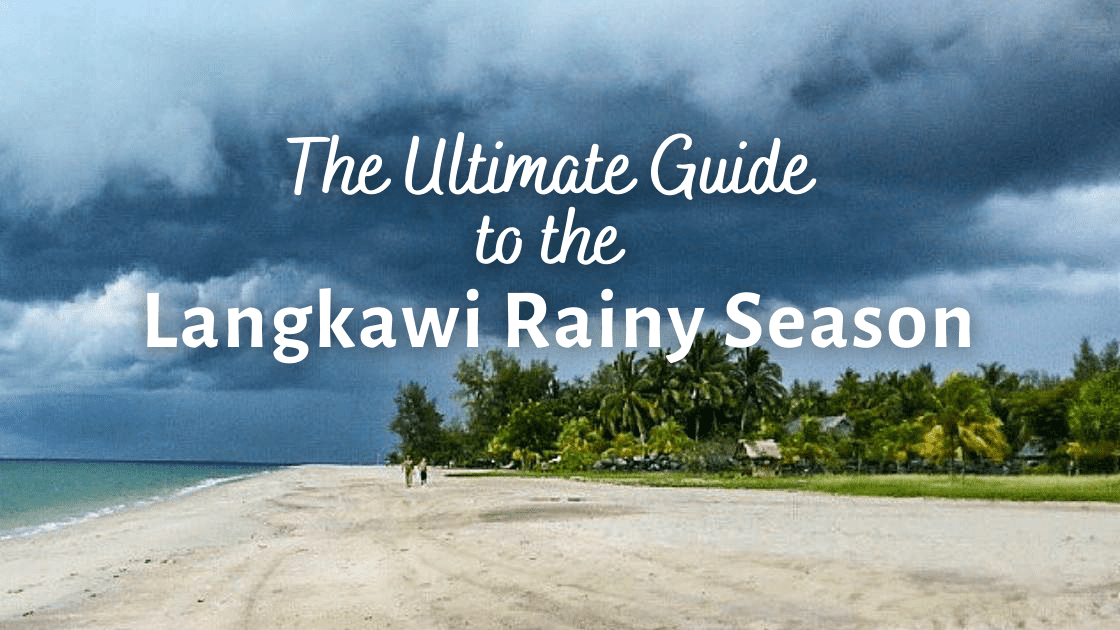 But the added bonus of visiting the Langkawi archipelago during the rainy season are generally lower rates on hotels and car rentals. Plus, you will often be blessed with hours of intermittent sunshine. Visiting Langkawi, Malaysia during the monsoon season? Not a problem. Entertainment options abound, regardless of the precipitation factor. Have umbrella will travel! Aside from enjoying the carefree perks and amenities of your hotel room (hello, afternoon nap), there are quite a selection of things-to-do on a rainy day. Guaranteed to keep you essentially dry and prevent cabin fever. So, grab your umbrella and let's go! *Updated May 2022
What to do During the Langkawi Rainy Season? Plenty!
Visit Oriental Village
Visit Oriental Village in the rain? Yes, absolutely! Oriental Village is not only the home of the famous Panorama cable car and Skybridge, it is also home to Art in Paradise 3D Interactive Museum. The three-level 3D optical illusion art attraction combines optical magic and pure fun as well as some art education and certainly enough visuals to fuel those rainy-day imaginations. With over 100 paintings and murals on display, as well as 100 actual shooting points, one can easily spend a few hours there and not be bored. But in addition to the 3D museum, Oriental Village has several other indoor activities such as the SkyDome, the Time Tunnel and a Virtual Safari.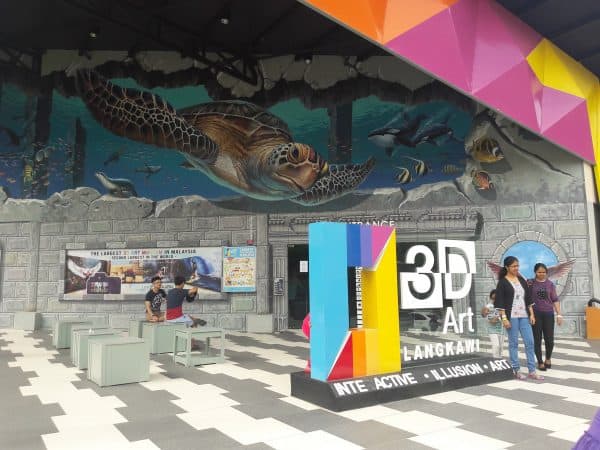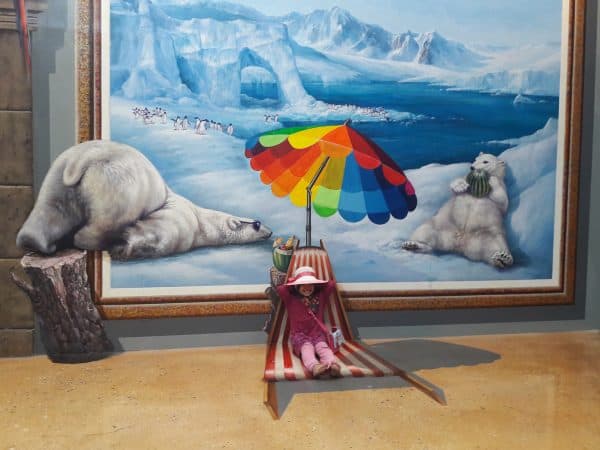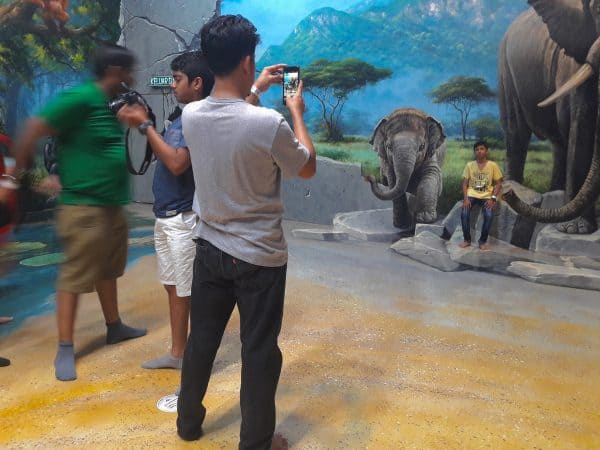 Art in Paradise, Jalan Telaga Tujuh, +60 13-509 1209
Open daily: 09:00-18:00
Learn Langkawi's Natural History at UKM
While you are in the neighborhood, the Universiti Kebangsaan Malaysia (UKM) is just up the road (route 113) from Telaga Harbor and has an interesting number of natural history displays. This branch of the university is a research center and the exhibition is primarily for educational purposes (not sightseeing masses). But if you are keen on learning more about the geological and wildlife aspects of Langkawi, then the UKM 'museum' is worth a visit. They are generally open Sunday through Friday 08:00 to 16:30 with a lunch break from 13:00 to 14:00. If you are make a special rainy day trip to UKM it may be advisable to phone ahead and secure an appointment.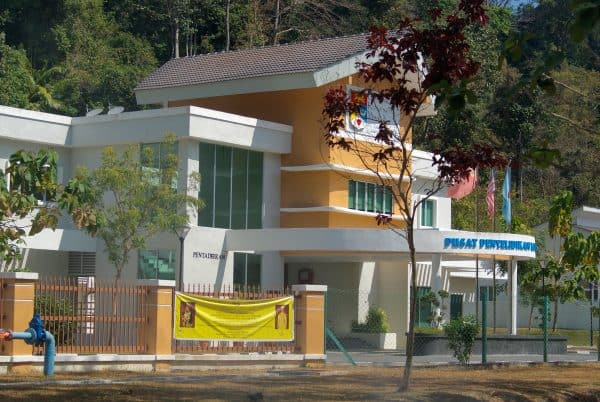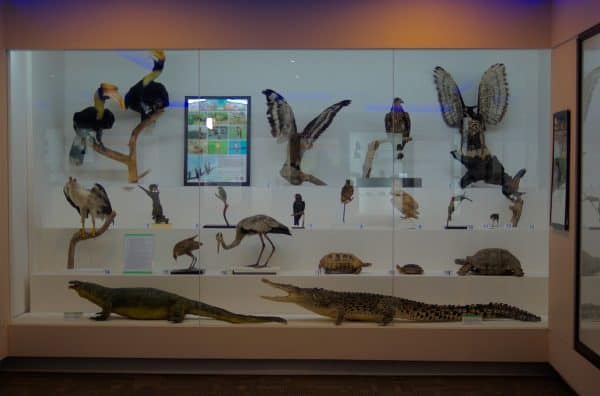 UKM, Jalan Teluk Yu, +60 4-959 1207/012 491 9061,
Open: Sunday- Friday 08:00-16:30 (closed 13:00-14:00)
Explore Langkawi Waterfalls
If there's one thing Langkawi also has no shortage of, it's waterfalls. And the more rain there is, the more dramatic the waterfall. Thus another silver lining to a rainy day in Langkawi. Even the smaller river cascades can become picturesque and wild. There are 4 main Langkawi waterfalls to choose from, with each having its own claim to fame and suitable for all visitors. You can read more about them here:
4 Most Splash-worthy Langkawi Waterfalls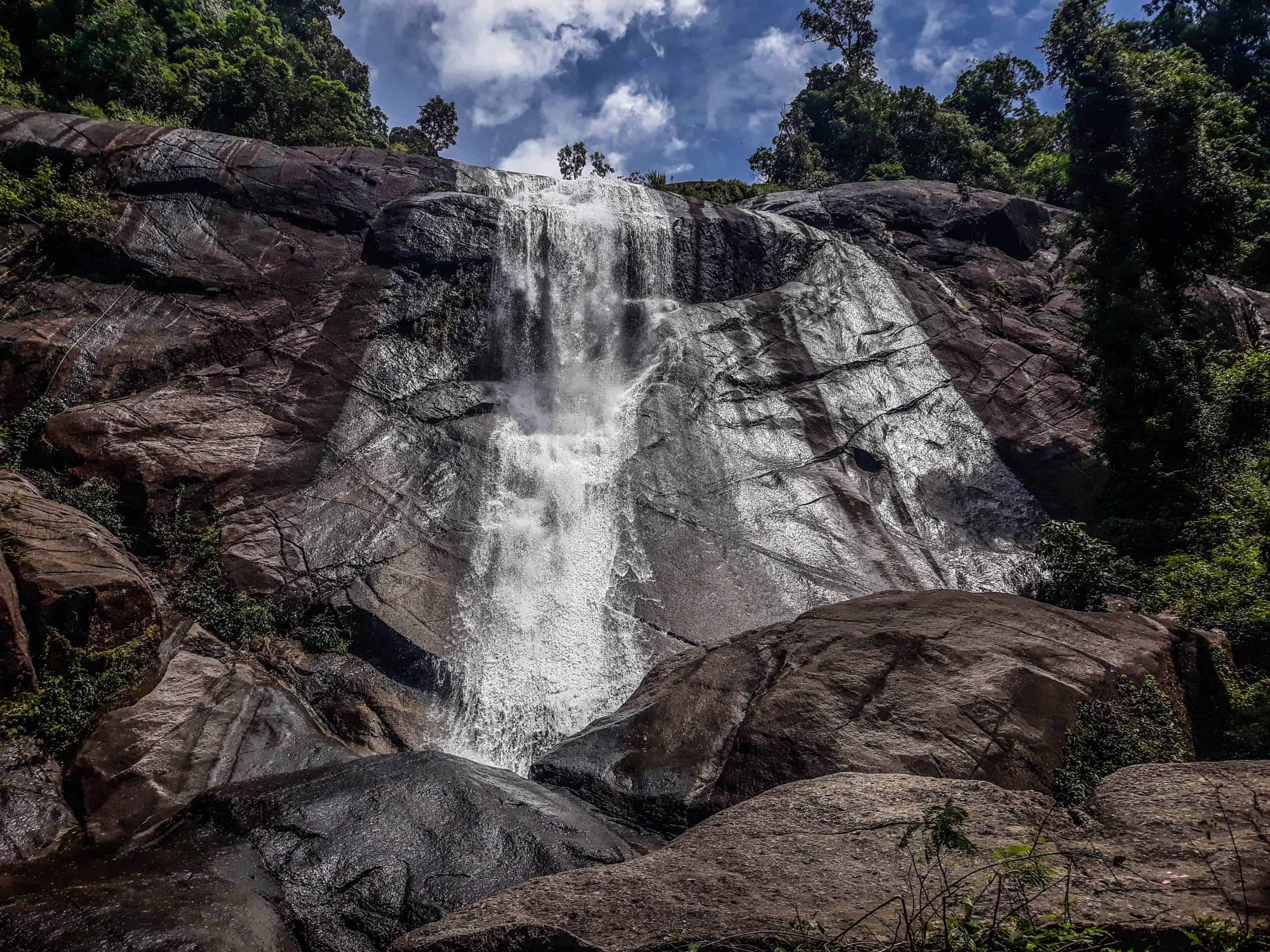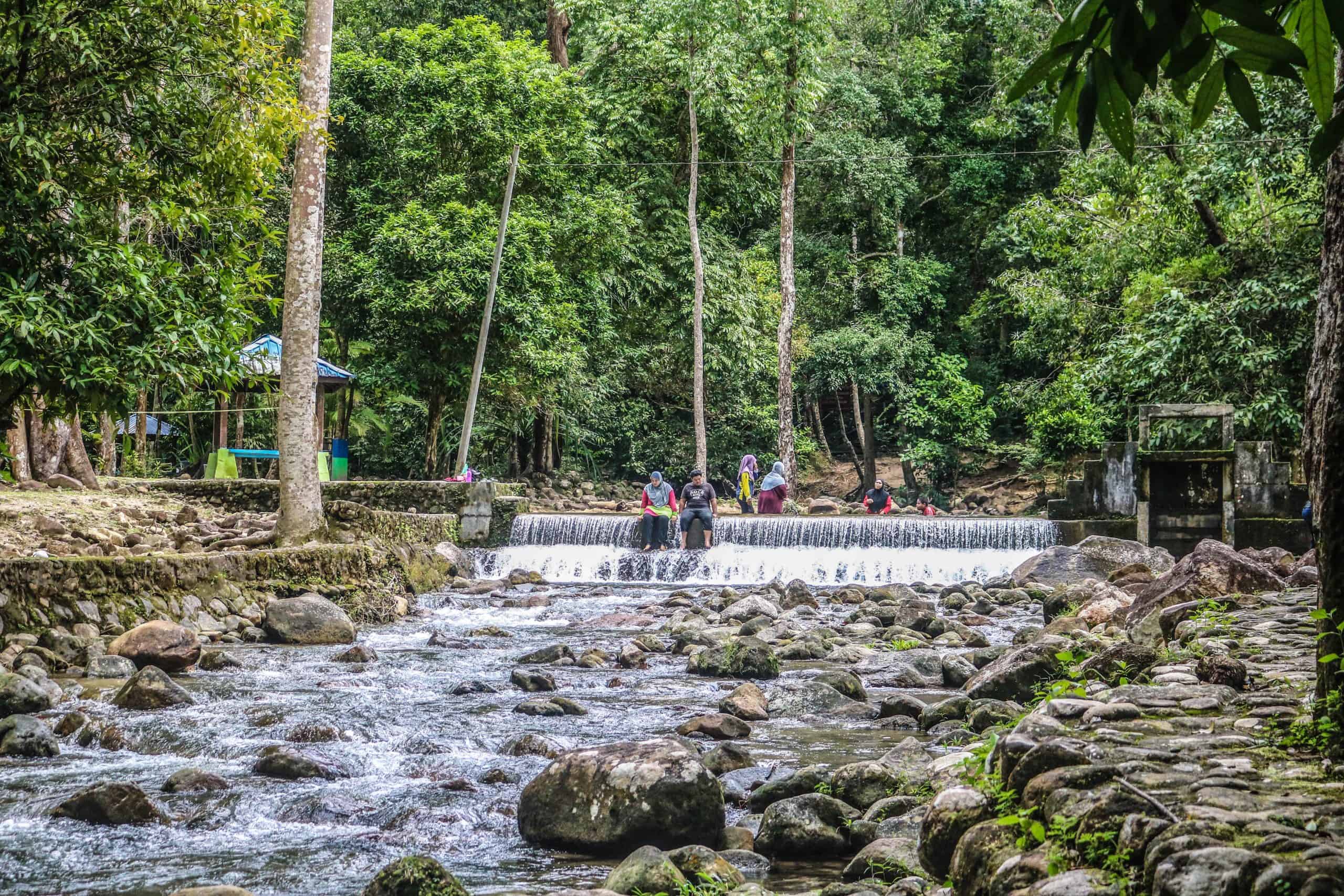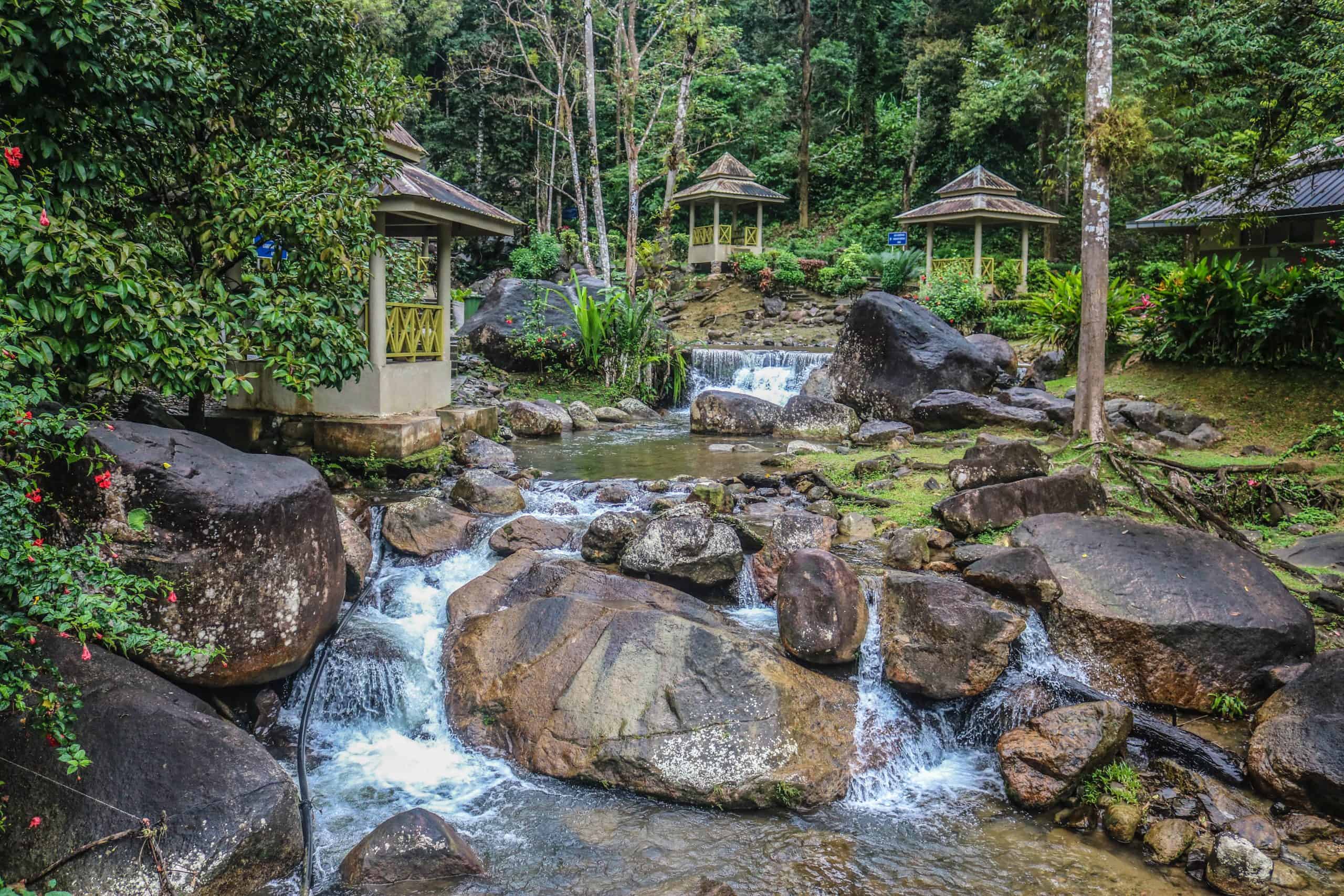 Embrace Malaysian Culture at the Kraft Komplex
Head across the island to the north side of the island and the Komplex Kraft (Craft Complex) offers another culturally stimulating option to while away those wet hours. The complex covers about 32 acres of land and the main building itself houses three separate museums. It can be confusing for the directionally challenged (like me) so it is recommended to grab a free map on entry (if they are available). In addition to the Heritage Museum, there is also a Wedding and Cultural Museum. Komplex Kraft also provide free guided tours, which you will need to specifically inquire about at the front desk. Entry is free with additional pre-arranged batik classes offered for a small fee.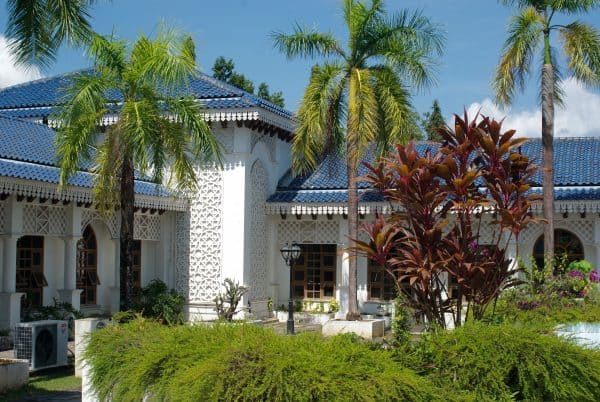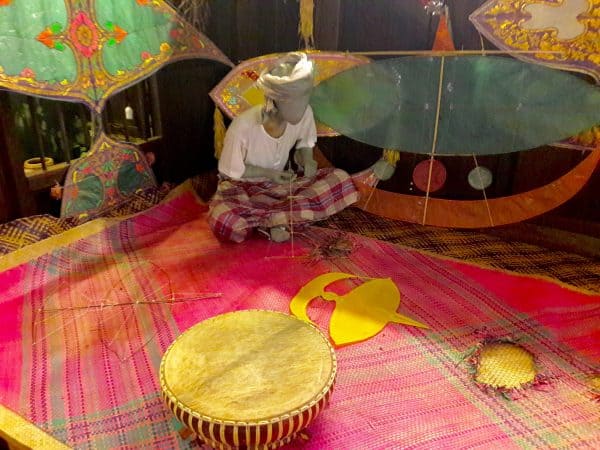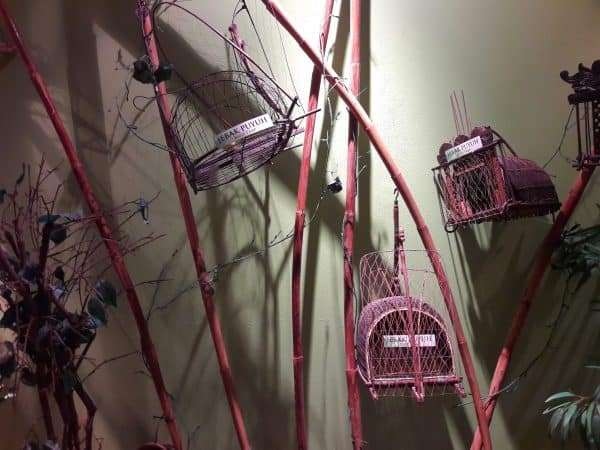 Komplex Kraft, Teluk Yu, +60 4-959 1913
Open daily: 10:00- 18:00
Get Extra Wet at Splash Out Langkawi
Located in Kuah, next to the Bella Vista Waterfront Hotel, Splash Out Langkawi Waterpark is the first (and most ethical) waterpark in Langkawi. The colorful, maritime-themed Splash Out Langkawi is built within an intimate 12-acre location, but they manage to safely offer 12 seafaring-inspired rides, slides and pools with plenty of elbow room left over. Great wet fun for all ages rain or shine. You can read our detailed review here: Should You Take the Plunge at Splash Out Langkawi Waterpark? Yes!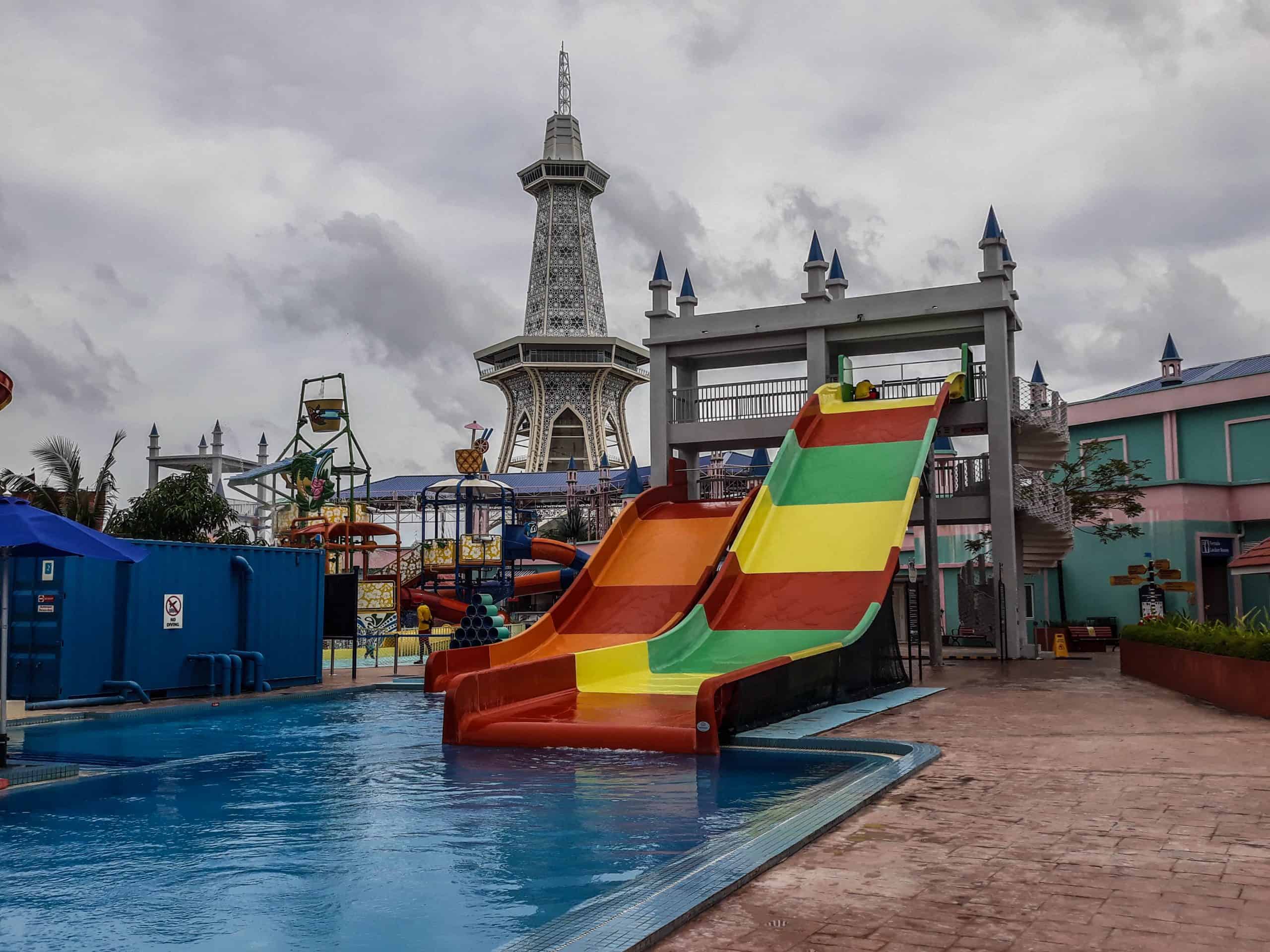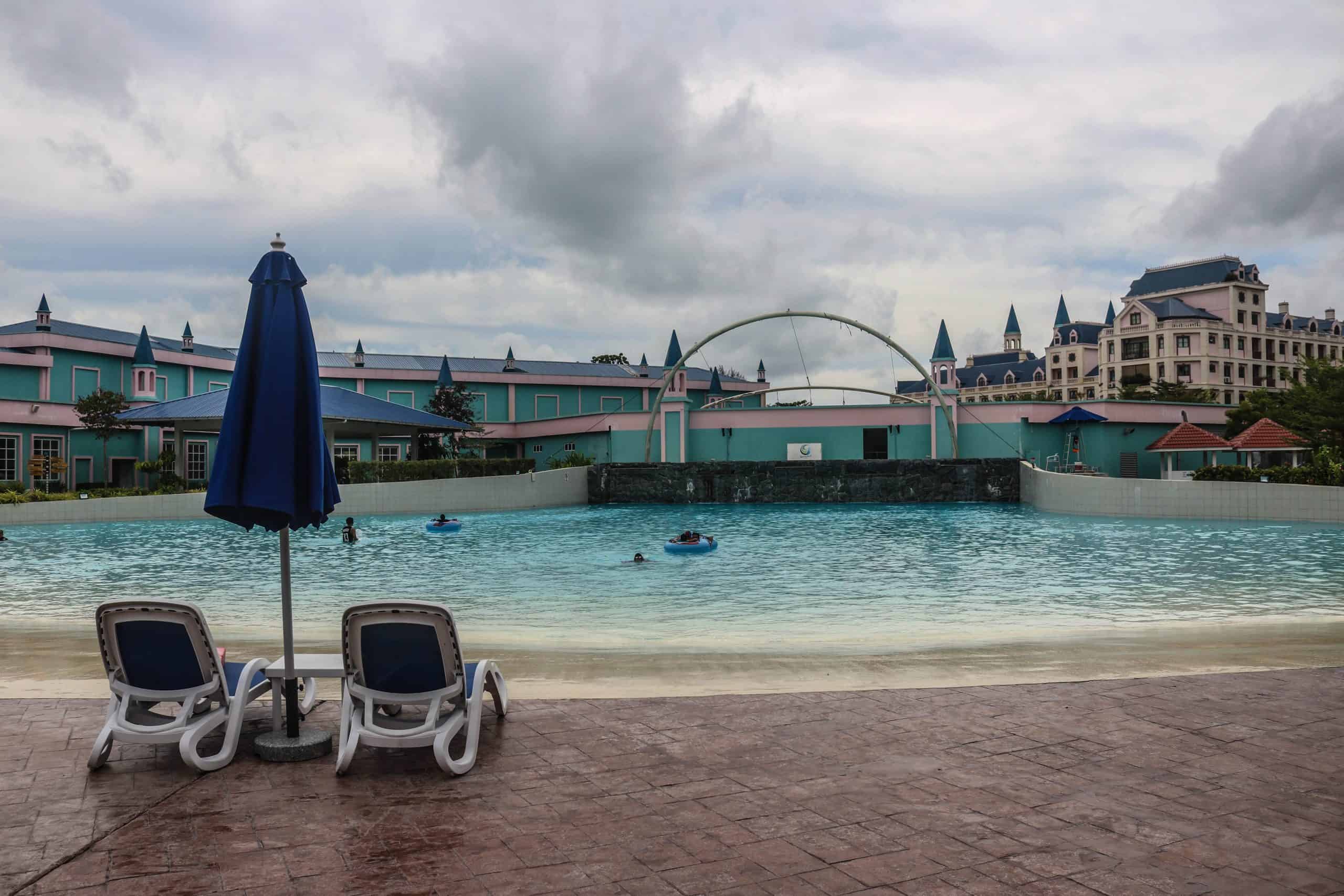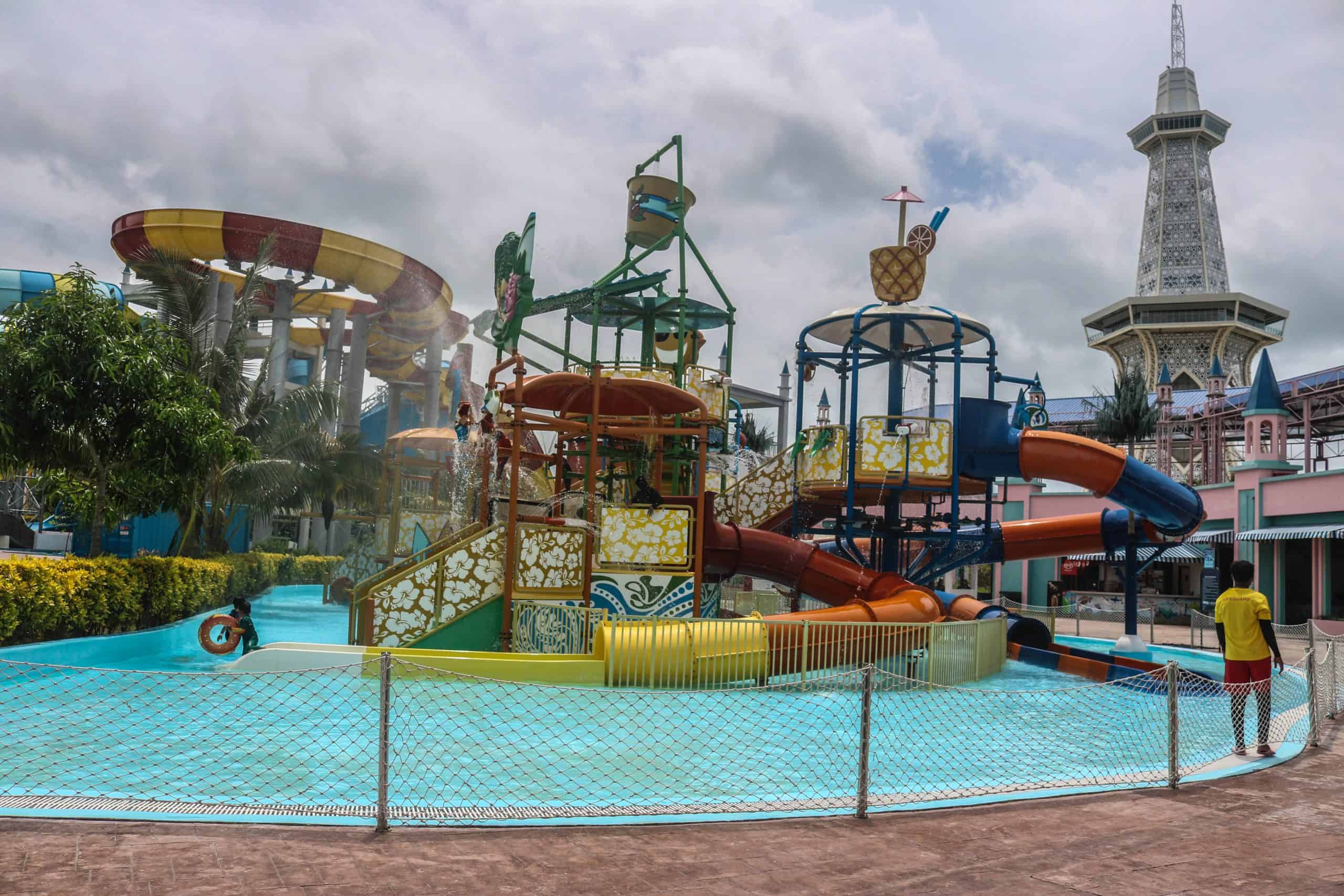 Splash Out Langkawi Waterpark, +604 -9611 520
Open Thursday thru Sunday: 11:00-19:00
Ponder Politics at Galleria Perdana
One of the perks of being a well revered political figure is a lifetime of being showered with awards and gifts. Galleria Perdana is all about former Prime Minister Tun Dr. Mahathir bin Mohamad. The gallery showcases awards and gifts Dr. and Mrs. Mahathir received from world leaders, statesmen and Malaysians during Mahathir's tenure as Prime Minister. You truly must see it to believe it. Expect to spend at least two hours there viewing the extensive collections as well as reading the many accompanying informative plaques. Entry is 10-ringgit for adults. Do note that non-cerebral children (and adults) may find the exhibits overwhelming.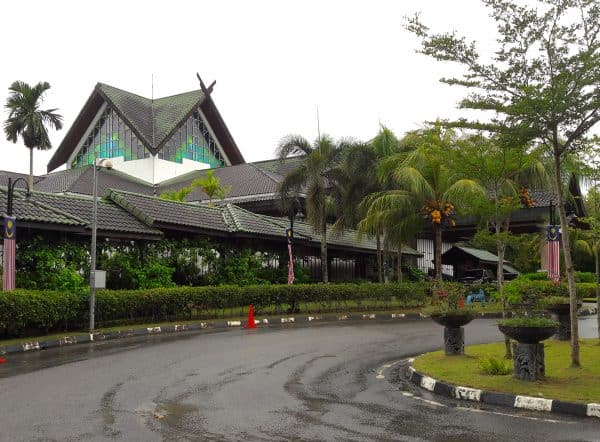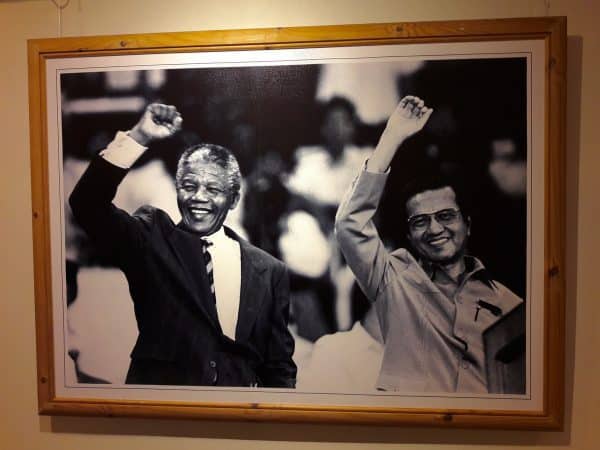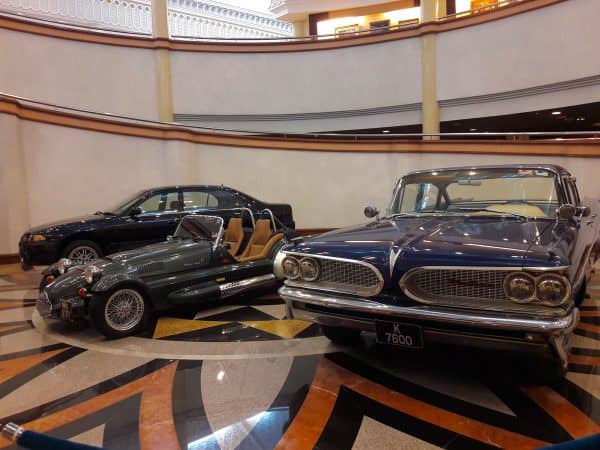 Galleria Perdana, Kampung Kilim, +60 4-959 1498
Open daily: 08:30-17:30
Learn About Rice at Muzium Laman Padi
Rainy Season and padi fields go hand in hand and what better time to learn all about rice! The Laman Padi Museum showcases the historical and cultural significance of traditional padi-farming. And depending on staff availability, the museum also offers visitors the opportunity to plant some rice in the adjacent padi field. However, that activity may be more pleasant on sunny day.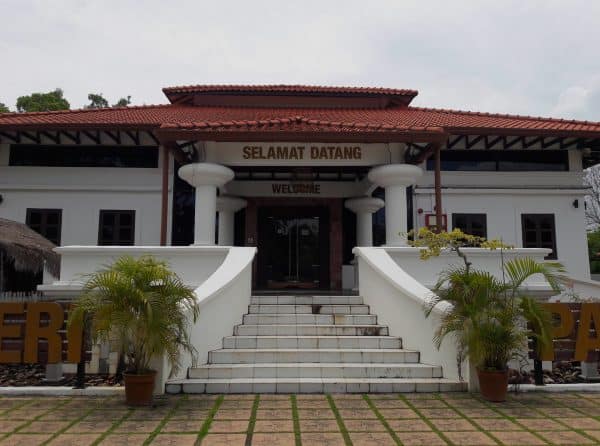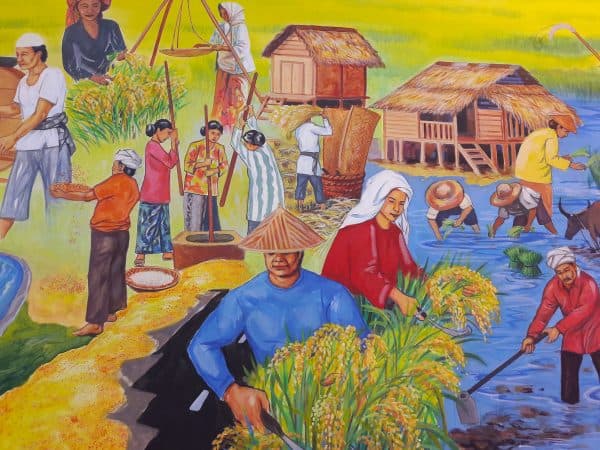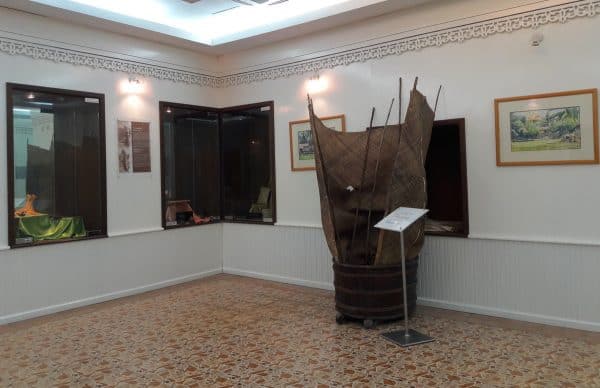 Muzium Laman Padi, Jalan Pantai Cenang, +60 4-955 3225
Sat-Thu (recommend to call ahead)
Learn to Surf with Endless Monsoon Surfer
If getting wet is your idea of fun, then how about taking some good old fashioned surf lessons? No one intentionally plans their holiday hoping to their vacation will be filled with rainy days, but that's one of the beauties of learning to surf in Langkawi. Langkawi's monsoon season is not a daily torrential downpour, it's more often just daily scattered showers mixed with plenty of sunshine and some tasty waves. Endless Monsoon Surfer offers lessons for anyone age six and older and you will be guaranteed a fun day of getting wet. For more information about surf lessons or any other surf related topic, give Arm or Napi a call. Or contact Indiana Café & Dorm, their Pantai Cenang base camp.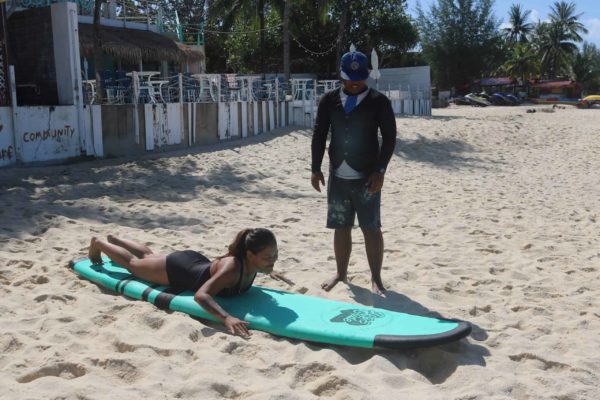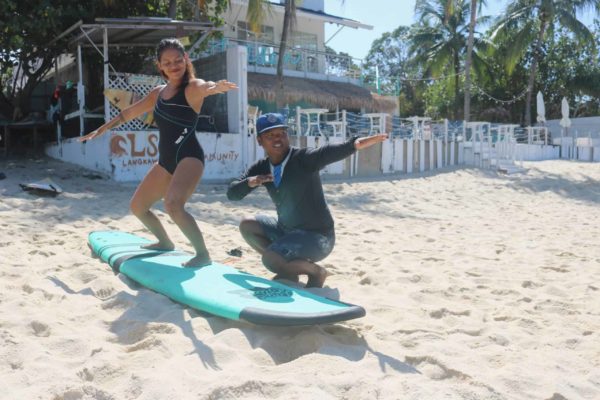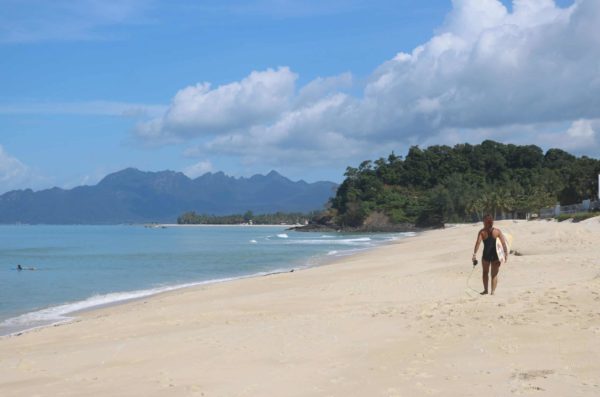 Endless Monsoon Surfer, Arm +6017-6570772/ Napi +6011-12376804
Indiana Cafe & Dorm +6011-1237 6804
Go Bundle Shopping
Enjoy the challenges of 'thrifting'? Langkawi has an eclectic selection of bundle and thrift shops, which are perfect for exploring on a boring rainy day. What's the difference between a bundle shop and a thrift shop? A bundle shop generally refers to clothes that are bought in bulk and then resold. A shop will purchase a 'bundle' of categorically similar items, such as t-shirts, shoes, or jeans, which may be all shapes and sizes, etc. and resells them.
A thrift shop is more on the lines of 'pre-loved' and second-hand. Thrift shop merchandise can come from donations or hand selected purchases by the shop owner. Thrift shops may even include consignment items, where a private seller gives the shop a percentage of the goods they are selling. Thrift shops usually include household items, jewelry, sporting goods, pet supplies and more, in their inventory as well. Thrifting Langkawi Style: Best of Langkawi Bundle & Thrift Shops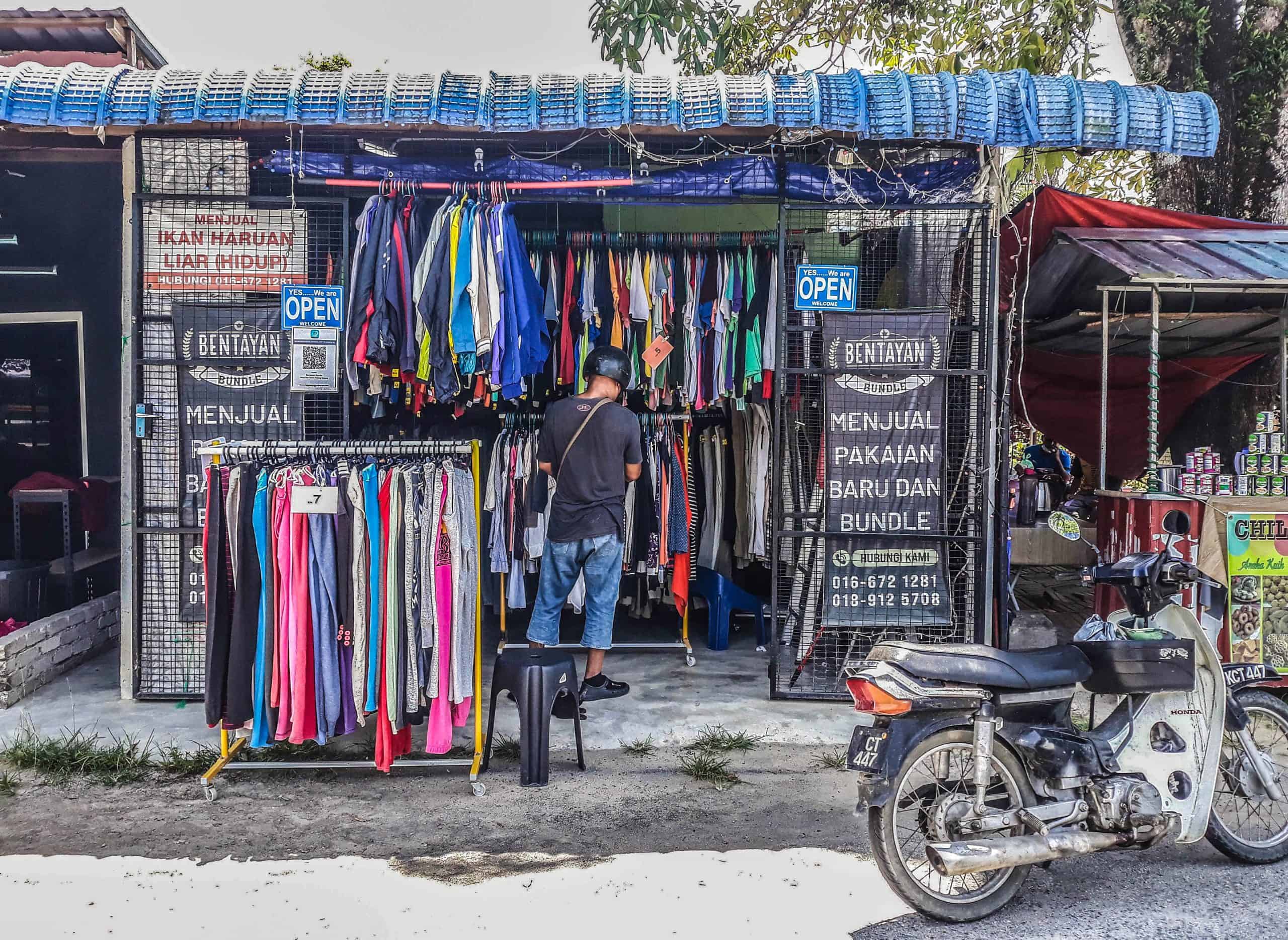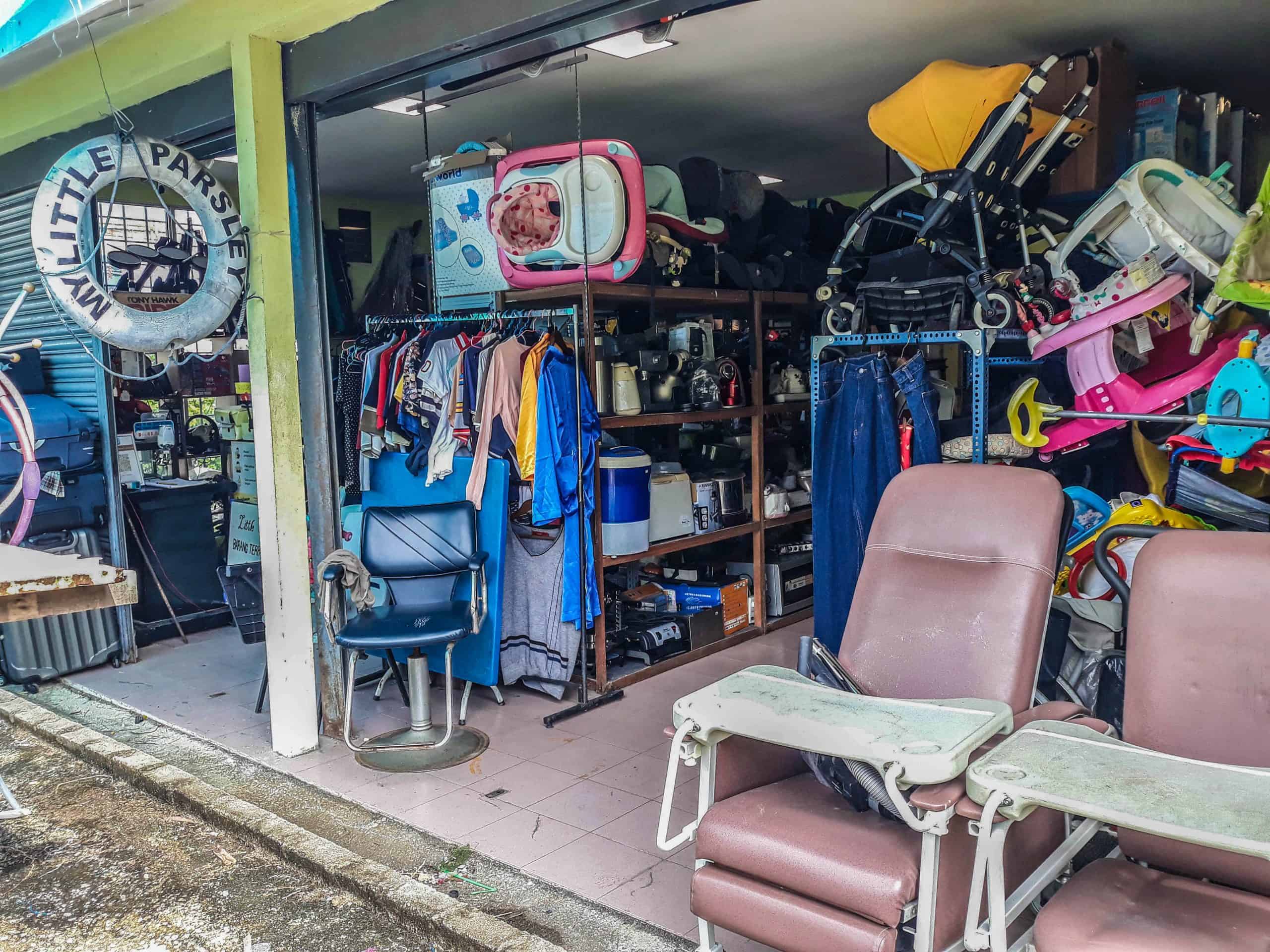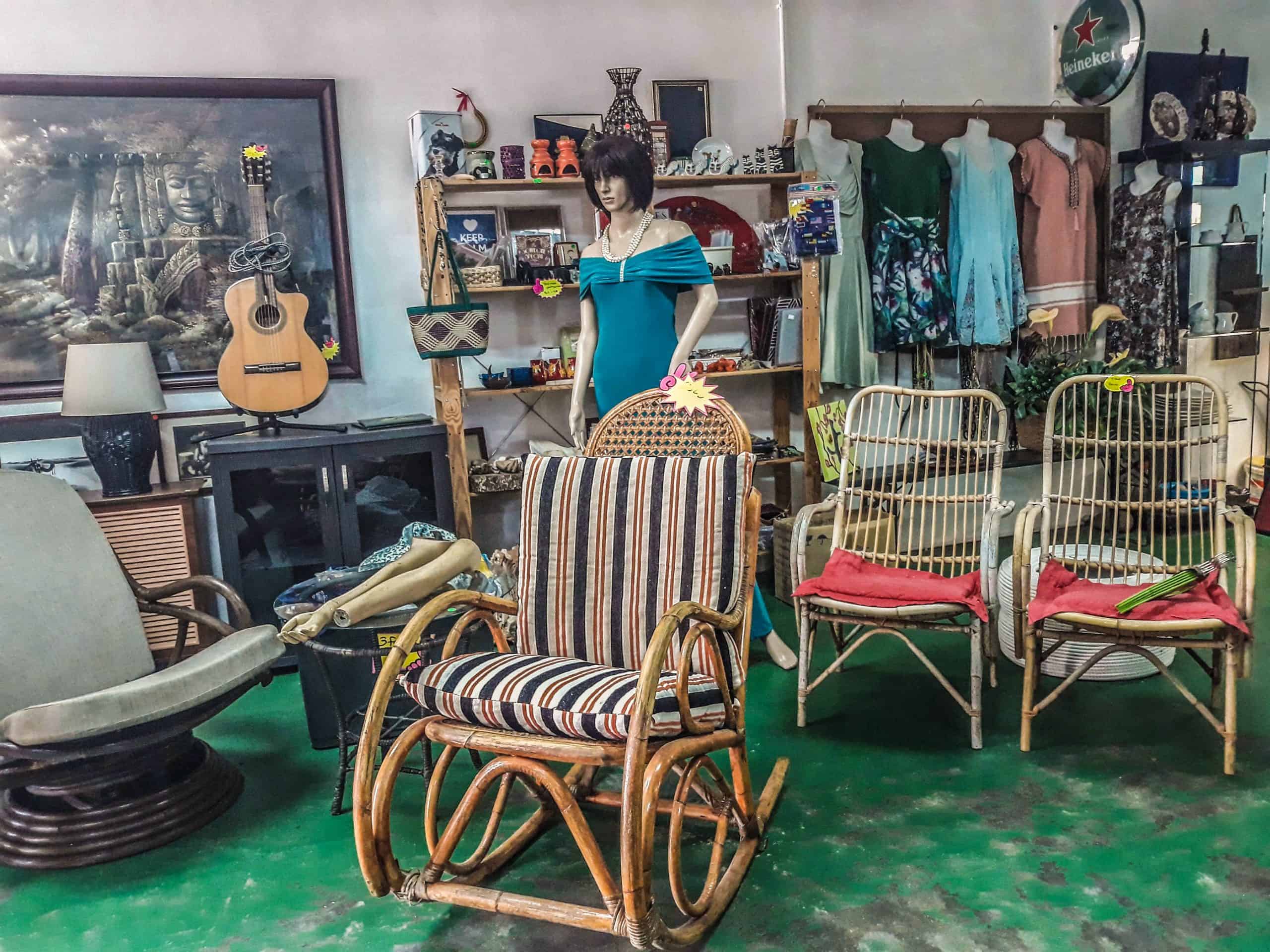 Malls, Movies and More…
Prefer more traditional forms of rainy day entertainment? How about a game of 10 Pins? Langkawi has a very popular bowling alley located upstairs in the Jetty Point Complex at the Kuah Jetty (ferry building). Ampang Superbowl is open daily from 11:00am until 12:00am, with special rates before 5:00pm.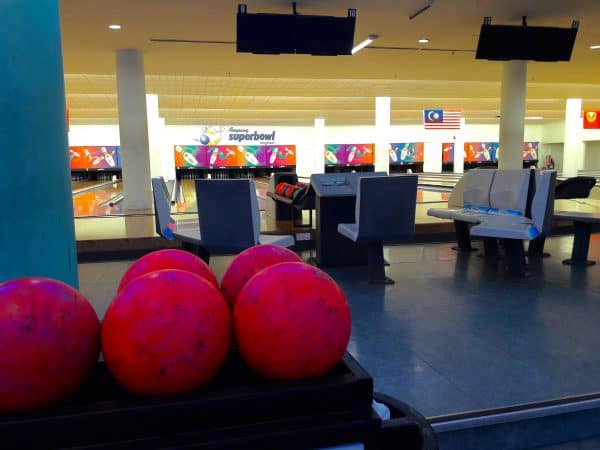 Ampang Superbowl Langkawi, Jetty Point Complex, 04-966 9633
How does an action-packed thriller and a bag of popcorn sound? Mega Cineplex Langkawi is located on the 10th floor of Langkawi Parade. Although it is within the mall itself, the theater is locked behind classic Malaysian, shoplot metal doors during off hours, so don't be surprised if you come too early and find yourself face to face with steel doors. There is movie magic and fresh popcorn behind them, once they open. You can find movie listings and show times on their website: www. chiahmegacineplex.com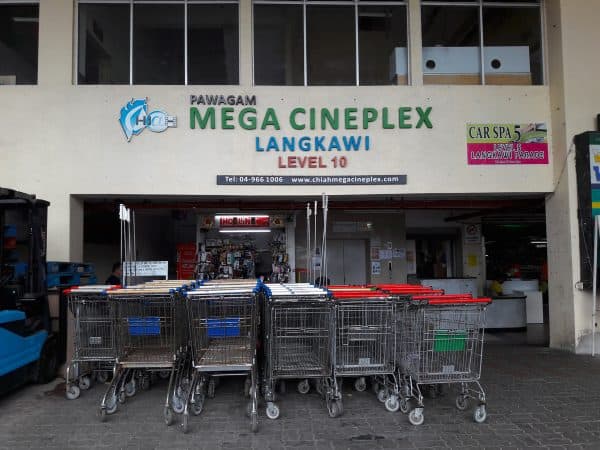 Mega Cineplex Langkawi, Langkawi Parade MegaMall, Pokok Asam, 04-966 1006
Shopping more your thing? Langkawi Parade MegaMall in Kuah offers an abundance of interesting shops and eateries. Don't let the somewhat dated exterior fool you, because it has a surprisingly great selection inside. They also have a very well-stocked Duty Free supermarket and one of my favorite reflexology (foot massage) outlets. Lifestyle Foot Reflexology is located on the 3rd Level (next to the escalator) and open daily from 10:00am until 22:00pm.
Food, Glorious Rainy Day Food
Of course you will get hungry throughout the rainy day and Langkawi is no stranger to lengthy makan-makan. When a sudden shower commences, the local motorbike riding community will often seek shelter at the first popular restaurant spot available. So, if you are out and about, keep your eyes open for a lot full of motorcycles and you will have most likely found a local eatery with some good old fashioned traditional eats available. And if greeted with a "Sudah Makan?" (Loosely, have you eaten yet?) You can proudly show off your Malay language skills by replying, "Belum" (not yet).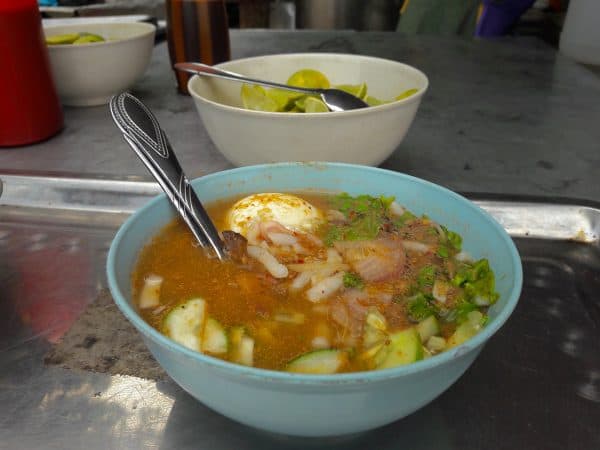 Prefer to keep the sea in your field of vision? Check out Langkawi's Best Waterfront Watering Holes. You may even get lucky with a break from the rain and a burst of sunshine to brighten your day. So be sure to bring your swimmers just in case!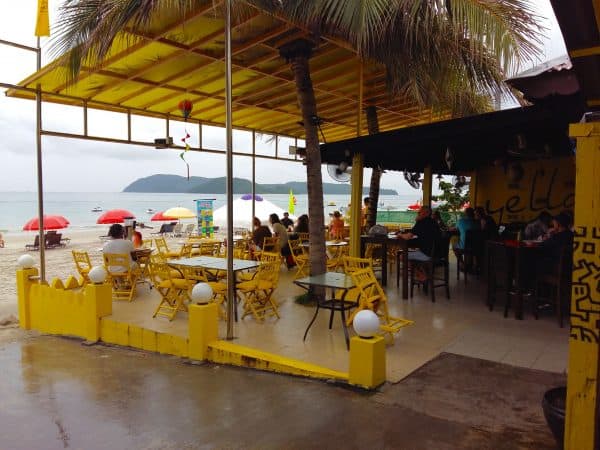 Hotel Hide Outs
If mucking around in the rain is truly not your bag, then a hotel with a few amenities is in order. In house restaurants, spas, gyms and nearby pools are all great perks for those visiting the archipelago during the Langkawi rainy season. And since you never know if the sun will pop out, a convenient location can be, well, convenient! In the Pantai Cenang/Pantai Tengah area the Aseania Resort & Spa commands the border of two popular 'tourist' beach areas and is just a short walk from the sandy shoreline. You can check availability HERE
Halfway between the Langkawi International Airport and Oriental Village is the Ritz-Carlton Langkawi. The Ritz is located on the picturesque waterfront just a short distance from the eclectic area of Kampung Padang Matsirat as well as Telaga Harbour.
For the Kuah area, the Royal Langkawi Yacht Club's new 44-rooms three-star boutique hotel; the Langkawi Yacht Club Hotel (LYCH) puts you near the local action of Langkawi's main town and just down the road from shopping, spas and the night market. Housed within the Yacht Club's new Fisherman's Wharf, the maritime ambience of melodic tidal surges and clanking halyards are a relaxing rainy season alternative to an inland hotel.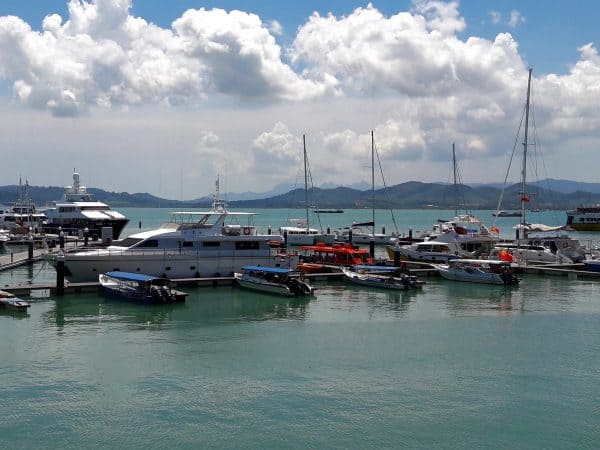 Getting Around During the Langkawi Rainy Season
Getting around during the Langkawi rainy season is pretty much the same as getting around during the non-rainy season. With no public transportation available, you will be renting a car, motor bike or taking taxis (including Grab) to get anywhere outside of deemed walking distance. Your hotel should be able to accommodate you with a daily rental of wheels of your choice, so you can be more spontaneous. But do be careful as the roads can get quite slippery and driving at reasonable speeds is in everyone's best interest. Especially the various island wildlife.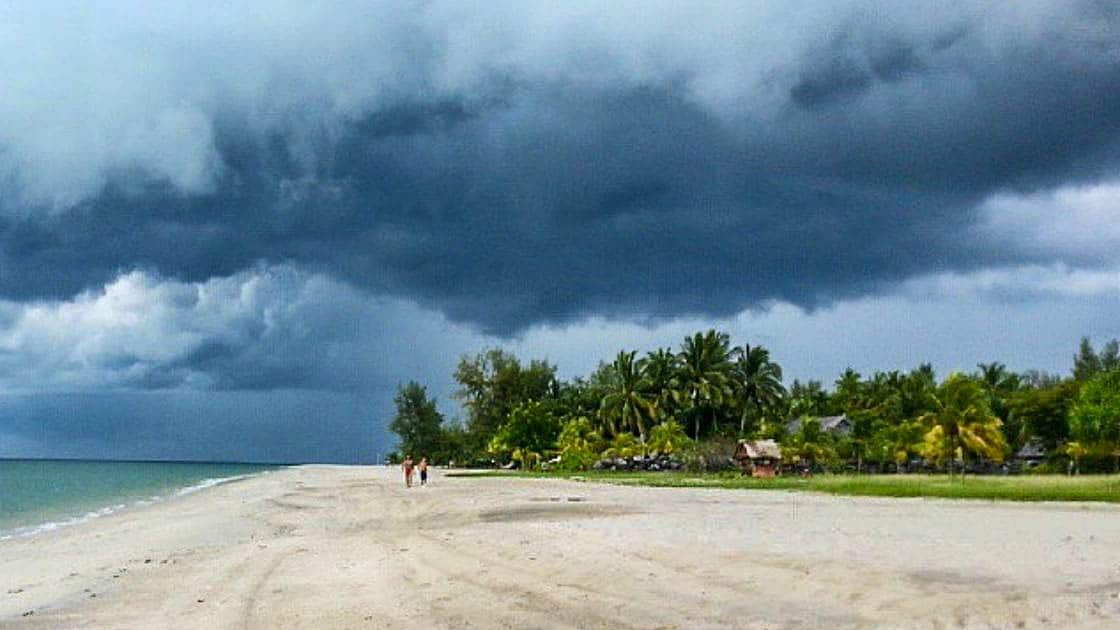 For more ideas on things to do in Langkawi, be sure to check out Langkawi Sightseeing and Adventures and our listing of weekly events.