Want to get from Langkawi to Koh Lipe? It's relatively easy! I've lost count of how many times I have taken the ferry from Langkawi to Koh Lipe, but for the longest time I actually thought the island was closed during the 'low' season. But that's certainly not true. Koh Lipe is open year round, but getting there quickly from Langkawi, Malaysia isn't always an option. However, when the monsoon season ends in the Andaman Sea and the Koh Lipe immigration office opens their doors to another high season, the Langkawi to Koh Lipe ferry service begins. And it couldn't get any easier to get to Southern Thailand's pristine jewel. This great seasonal option makes a visit to Koh Lipe as well as Langkawi not too time consuming or expensive. Two unique islands side by side is a no brainer, right? How does it work? Read on!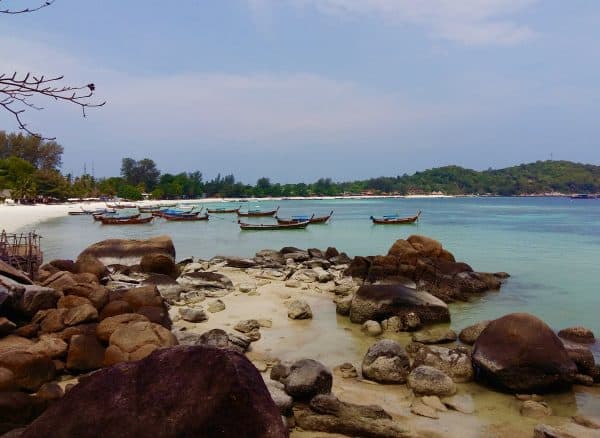 Departures from Langkawi to Koh Lipe
Two Langkawi departure locations are available; Kuah Jetty and Telaga Harbor, in Pantai Kok. Kuah's main ferry terminal, which is year-round, also services the ferries to and from Kuala Perlis, Kuala Kedah and Penang as well as Satun, Thailand. The Telaga Harbor departure point is 'seasonal' and is only available part of the year. Telaga Harbor is the closest to the airport and the popular beaches, thus a slightly less distance to travel if you are using taxi services.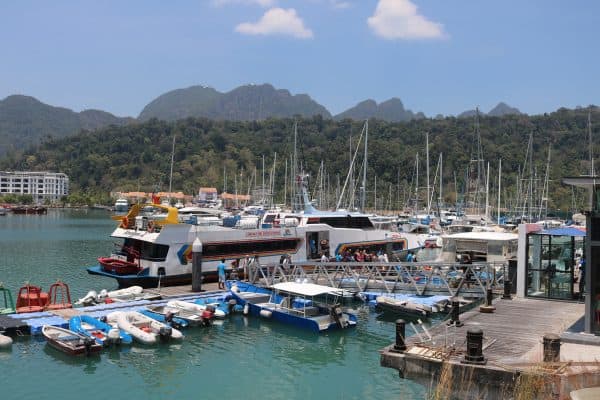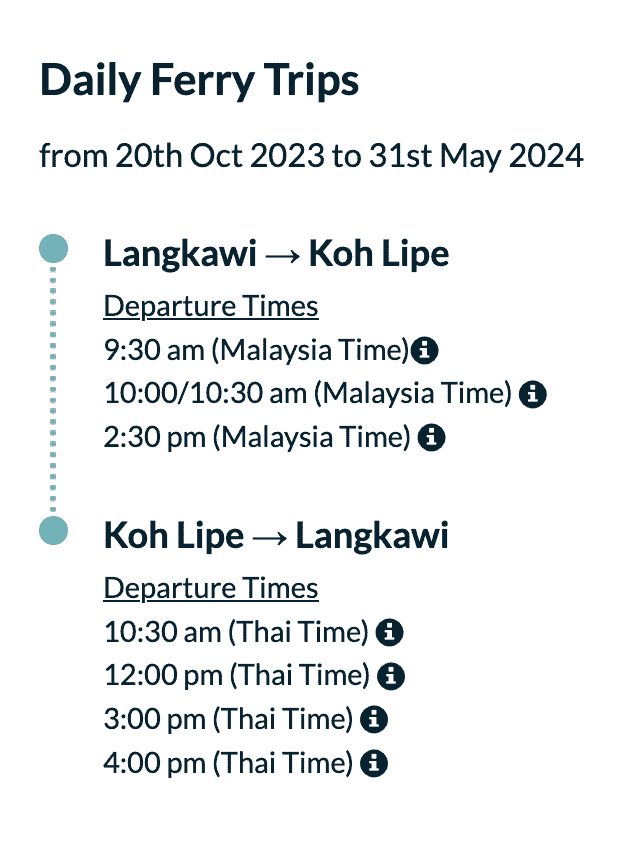 Purchasing Langkawi to Koh Lipe Ferry Tickets
Tickets can be purchased online or in person with most tour desk operators. I personally prefer to book online and through a direct source. Traipsing back and forth to a tour office and finding the office closed for meal breaks is not my idea of a good time. Book it yourself and get your transportation to the departure point situated and you're good to go.  For Telaga departures, Telaga Terminal offers online services and direct purchase from their office at Telaga Harbor. For Kuah departures, you can make direct ticket purchases at the Kuah Ferry Terminal or book your ferry tickets as well as other transportation needs at BusOnLineTicket
*Ferry services from Langkawi to Koh Lipe are available from 'early to mid October to late May/early June', but the exact dates vary from year to year depending on the Koh Lipe immigration office.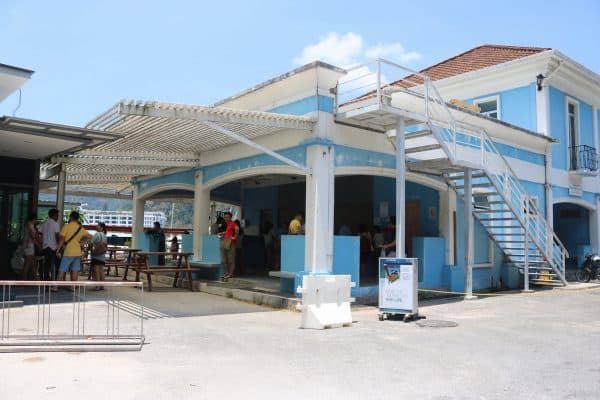 Immigration (part 1)
Langkawi immigration offices are located at both Telaga Harbor and the Kuah Jetty. The departing procedure is quick and efficient for both departures and arrivals. Your luggage will usually be screened (in Kuah) so don't try to sneak extra duty free through, because it could be embarrassing if you are caught. Treat the ferry immigration procedure as you would if you were boarding an airplane and be sure to allow at least 90-minutes prior to departures (for the immigration process). Once through immigration, you will soon be boarding your ferry for the 90-minute ride to Koh Lipe. Do note that you will also be crossing a time zone. Langkawi time is one hour ahead of Koh Lipe time, so be sure to set your watch accordingly.
*Depending on staffing, the immigration check point for the seasonal transfer to and from Langkawi to Koh Lipe could be just to the left of the blue ferry terminal building at the 'new' screening office and not the yellow building.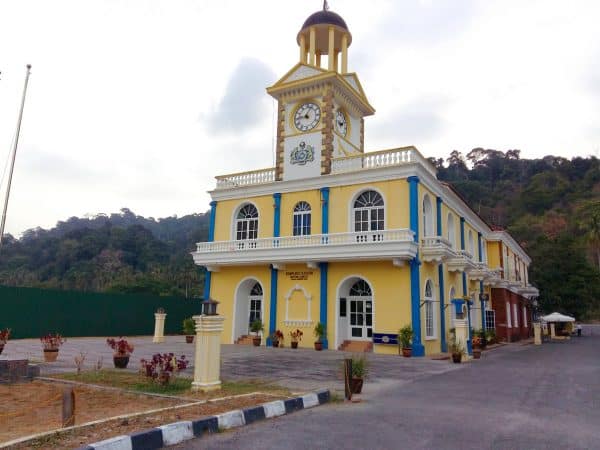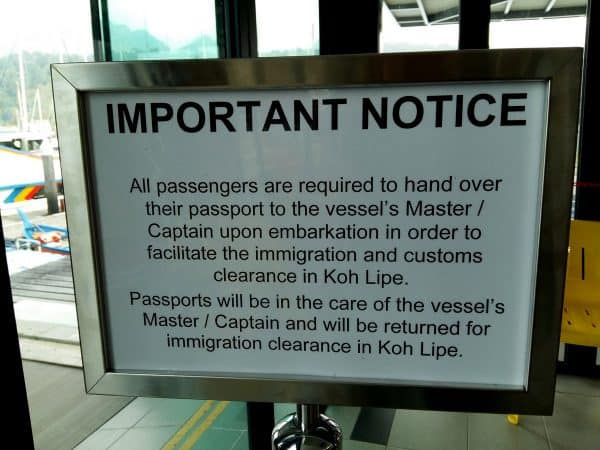 Once You Get There and Immigration (part 2)
Arriving in Koh Lipe, passengers are usually delivered to the offshore dock where they will then be transferred to local water taxis. The Koh Lipe immigration office is located on Pattaya Beach and (sometimes Sunrise Beach). There are three main beaches on Koh Lipe; Pattaya, Sunrise and Sunset Beach. A water taxi will deliver you first to Pattaya Beach (or Sunrise Beach). The water taxi will cost you about 50baht and they will usually take ringgit as well (about 5-ringgit). The taxi will deliver passengers to shore and it's just off the beach, so you will be stepping onto a floating dock. There may be instances where you will still need to disembark into knee deep water, so be prepared either way by wearing practical shoes and making sure your electronics are protected, just in case.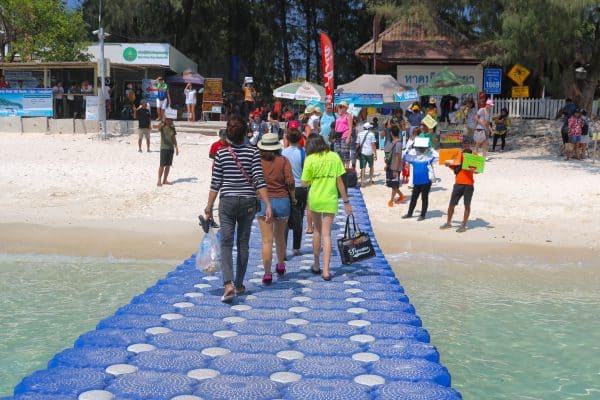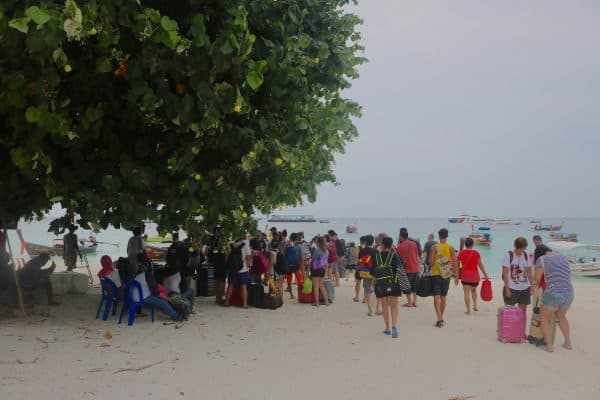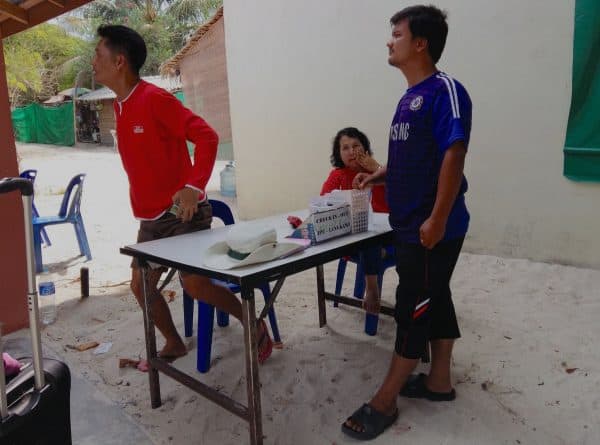 Once you and your luggage have safely made landfall, the immigration office awaits. In Pattaya Beach, the ferry service has already delivered your passport to the check-in team. Your job now is to check in with the ticket collectors and listen for instructions. The wait is about 10-15 minutes before they call your name and you get your passport back. Don't wander off! If you absolutely must have a cold one, there are cold drinks and beer available directly across from the Pattaya Beach immigration office.
*Koh Lipe is part of the Tarutao National Park, so expect to pay a park entry fee of 200baht. This park fee covers 5 days and allows you to visit any of the other islands within the national park without additional fee. Put it in a safe place and don't lose it.
Ok, you are officially in Koh Lipe, now what?
If you're the organized type you already know which hotel you will be staying in. If you are staying on Pattaya beach you may be able to get someone to assist you with your luggage. Regardless of which beach your hotel is located on, the higher end hotels usually have transportation waiting, so make sure you are on their pick up schedule. Other options for getting elsewhere, other than on foot, will be a motorcycle-sidecar taxi or a water taxi. Motorbike taxis.
I've been told that the water taxis are usually run by local Urak Lawoi sea gypsies and by utilizing their excellent services you help them be self sufficient as a tribe. If you didn't already know, the Urak Lawoi are the original people of Koh Lipe. The cost for either taxi services will vary depending on the distance. For the most part folks are honest so try not to be too much of an annoying tourist negotiator (unless the price quoted sounds crazy high, then I'd say go for it!)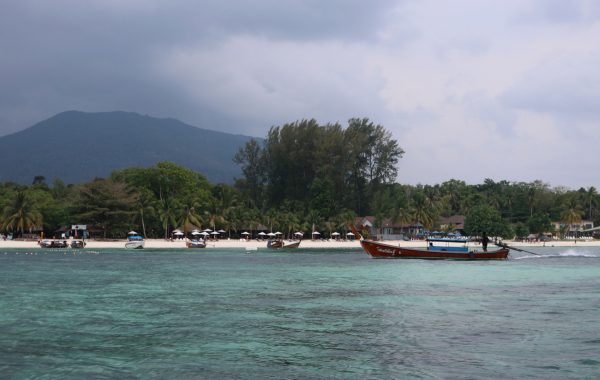 Need To Know
You will probably want to exchange money immediately, unless you already picked up baht in Langkawi. There are plenty of money changers along walking street and ATM services are now also available. Crime is nearly unheard of in Koh Lipe. It's either 'What happens in Koh Lipe, stays in Koh Lipe' or it is one of the safest islands in Thailand. There is a police station and medical services are available in Koh Lipe. Tourist police are local volunteers who do a super good job at keeping an eye on things. CCTV cameras are also placed along walking street as a deterrent against crime. An excellent on the ground resource for tours and onward travel is Manah Lipe Travel and Tour. He is located on Walking Street near Elephant Cafe.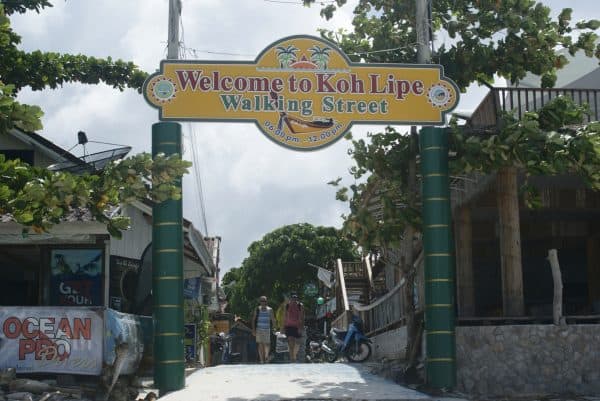 Places to Stay
There are plenty of accommodation options in Koh Lipe, but my personal preferences are located along the waterfront in Pattaya Beach and a favorite new location in Sunrise Beach; Lipe Beach Resort. Pattaya Beach wins my love for it's convenience to walking street and the picture perfect sunset views. Sunrise Beach wins my love for fewer people, lack of noise and amazing sunrises. Of the places I have stayed in Pattaya Beach, Sanom Beach Resort, Mali Beach Resort and Sita Beach Resort are my three top picks. Lower rates are often available during low season or at the end of high season. I highly recommend securing a hotel at least for the first night to avoid spending your precious vacation time going door-to-door. That can be especially unpleasant if you are dragging a heavy suitcase with you.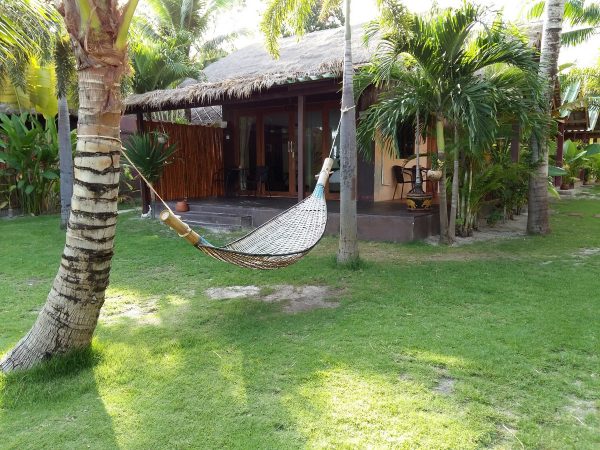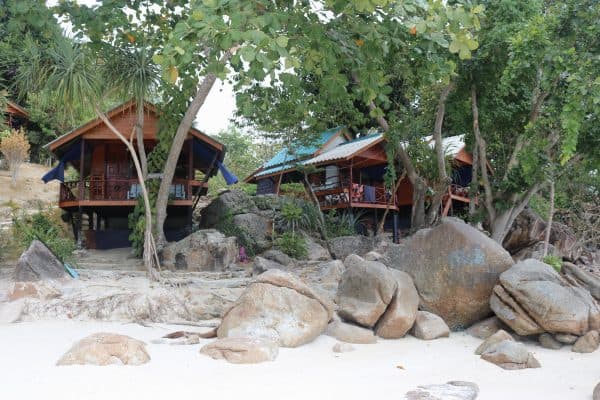 Places to Eat
When it comes to eating in Koh Lipe, the dining options are also plentiful! Roti Mina on Walking Street is one of my all time favorites for a spacious quiet place to eat. The sea gypsy owned and operated Daya Resort, on the north end of Pattaya Beach, has a nightly grill going that is very laid back and serves delicious fresh seafood. Sanom Beach Resort (also sea gypsy owned and operated) serves superb breakfast, lunch and dinners. The Urak Lawoi culinary influences add unique recipes to their menu (the veggie fritters are fantastic!). Mini marts and street vendors will also keep you well supplied with snacks and beverages.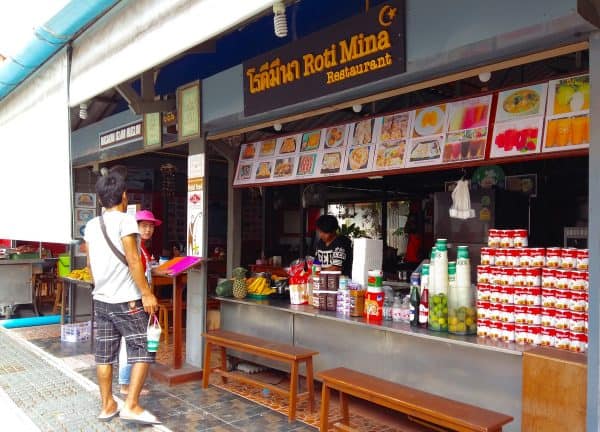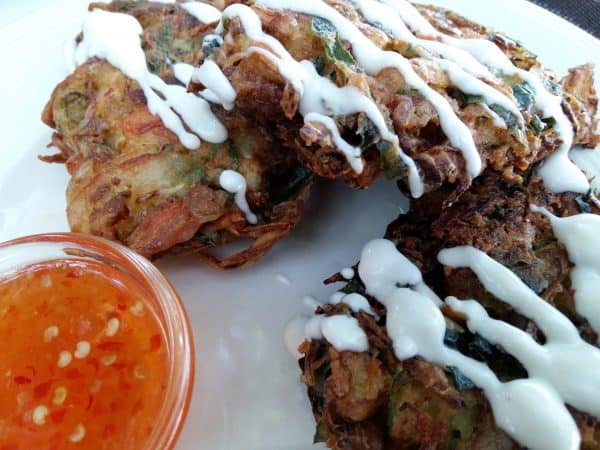 Things to Do
What to do in Koh Lipe? Enjoying the beach and the crystal clear waters is the best way to spend time in Koh Lipe! But diving and snorkeling is also popular as well as island hopping and fishing trips. I also recommend using the services of local sea gypsy owned and operated businesses whenever you can, to help them preserve the Urak Lawoi culture and heritage. And do take advantage of the island's spa services! From my personal experience, the best massages and spas are available along the Pattaya Beach waterfront (not Walking Street). They are usually 'hustle' free so you won't have anyone chasing you down the beach insisting you visit them. The prices are reasonable and the services are professional. Nothing beats a Thai massage after a long day relaxing at the beach, am I right? You may never want to leave Koh Lipe!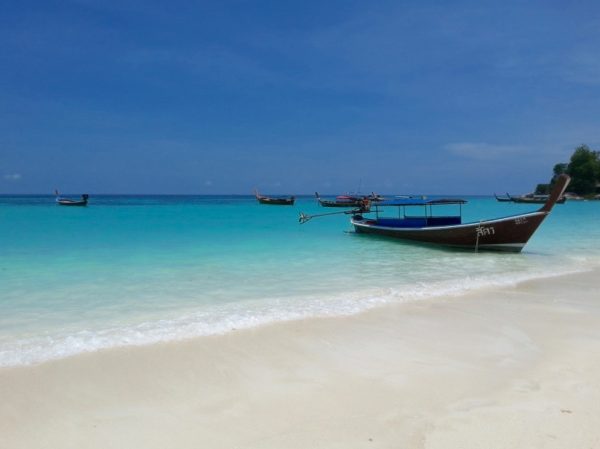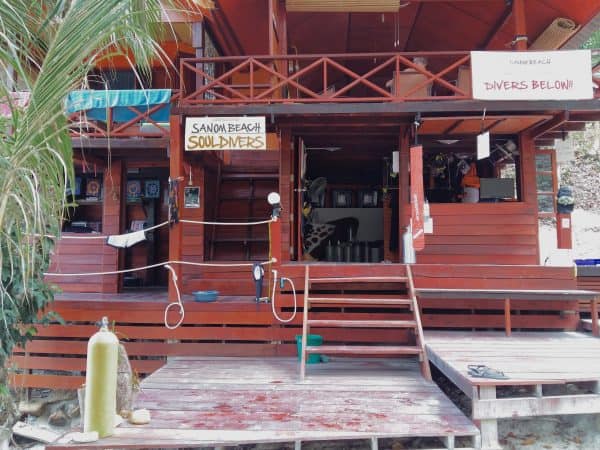 Departures And Ongoing Travel
Returning to Langkawi is obviously the same game plan in reverse. Booking a day in advance is advisable. Although you will save a few bucks buying roundtrip tickets, I'm inclined not to pre-purchase a return ticket just in case some new, exciting opportunity comes up and a change of plans is in order. If the ferries from Langkawi to Koh Lipe are available, it's safe to say that most onward ferry travel will also be available. One could even journey all the way to Phuket by ferry or speed boat during this time of the year.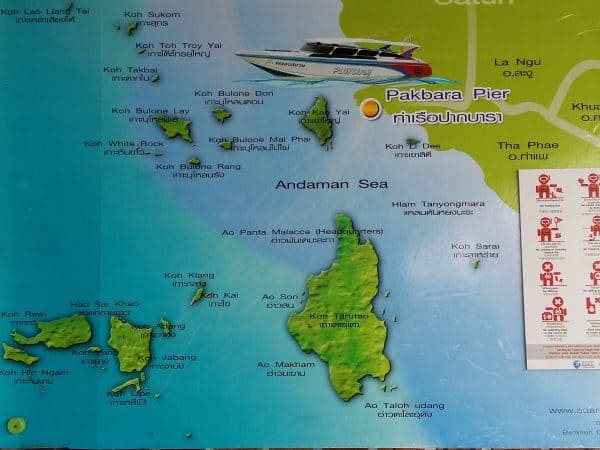 Langkawi to Koh Lipe Alternative Routes
If you are traveling from Thailand, the seasonal immigration services are the same for Koh Lipe. If, however you would like to visit Koh Lipe off season, the Thai immigration office is at the Satun ferry terminal (which also takes arrivals from Langkawi). But the boats from mainland Thailand to Koh Lipe only depart from Pak Bara year-round. Pak Bara is about 45-minutes up the coast from Satun City and you can grab a private taxi or mini van depending on your travel mood. If you are in a hurry, I highly recommend taking a private taxi (which isn't cheap 1200-1800baht), but it can make a big difference if you are trying to catch a departing boat in a timely manner. My experience with mini vans is that they can be ridiculously slow, especially if the driver doesn't have a full van and decides to cruise through Satun looking for extra passengers.
*Do note that mini van passengers are no longer delivered from Satun to Pak Bara, but will be dropped in Langu (about 10 minutes up the road). It's a mystery to me why this is the new procedure, but considering the onward travel options appear to be very eager motorbike taxis (I was quoted a whopping 80baht for the 10-minute ride) I suspect that might have something to do with it. This of course adds even more time to the getting from point A to point B plan. If you simply start walking down the road in Langu you may get lucky with a passing songthaew, which will be less expensive and safer overall.
Satun ferry services to and from Langkawi  are 2 times a day on either side (depending on the time of year). If you miss the last Satun to Langkawi ferry (around 16:00), well that's a whole new adventure. You might find Langkawi to Hat Yai in 3 Easy Steps a helpful read.
So that's it in a nut shell! Do note that some of the basic procedures may vary, from time to time, for a variety of reasons, but for the most part this is how things 'usually' work. The Langkawi and Koh Lipe itinerary is an excellent way to visit two unique tropical destinations. And taking advantage of the seasonal ferry services is well worth it. I assure you, you'll have a great time!
*This post was last updated in September 2023.
My Tips:
*Need a hotel for the night or two in Langkawi? You can check out some of my recommendations in 30 Great Places to Stay in Langkawi or Booking.com for more options. For convenient 'kampung stay' options near the airport, check out Langkawi Guide to a Unique Kampung Stay.
*It may be possible to take a day trip from Langkawi to Koh Lipe if your Malaysian travel visa isn't an issue. Thailand immigration may be ok with a one-day border cross and immediate return, but Malaysia immigration is not. They are quite generous with a 90-day tourist visa, so do play by the rules and do the proper 72-hours (minimal) out of Malaysia or it could mess up your long term Malaysia travel plans.
*Ferry rides are not the time to 'party'. Being in a reasonably clear state of mind is in your best interest for safety reasons as well as your meet and greet with immigration officers. No one will be happy to welcome an intoxicated idiot to their country.
*Are you prone to seasickness? Inquire about the ferry boat style when you purchase your tickets, because you may have an option for open-air versus enclosed ferry, which can make a big difference when it comes to nausea.
*Do consider waterproofing everything including your suitcase or backpack and especially your electronics.
*Wear practical shoes for the boat ride, the boat may be slippery and you may also be loading or unloading in knee-deep water.
*Give yourself plenty of time between a ferry ride and a flight to catch or you could just have a nervous breakdown trying to beat the clock. Too many things 'could' happen that can throw a tight time schedule off so do consider that when making various bookings. (Murphy's Law is real).
*If you are returning to Langkawi at either the Kuah or Telaga ferry terminals you will be greeted as 'new arrivals' (and fare game for a few) by many taxis.
In Kuah, just as soon as you leave immigrations, the friendly chaps who speak great English may not be your actual driver and he (usually a guy) may even point you towards the side entrance. A special deal may or may not be waiting for you there and you could find yourself with someone who you cannot communicate with nor who really knows the area. My advice? Go straight to the front of the ferry terminal and look for the friendliest and 'older' taxi drivers. An official taxi hire desk is also inside the jetty terminal. No offense to the youngsters, but the seasoned 'uncles' are usually the taxi rock stars. They may even share some Langkawi stories with you and that's always a bonus!
In Telaga, the taxi drivers are well versed in the ferry to hotel or airport routine. They will be waiting for you just outside of the immigration office. They often wear uniform-type shirts as well so there is no mistaking a real taxi with someone who may just be passing by and wants to make a few bucks. Regardless, do be sure to have the name, address and phone number of your intended destination (unless of course it's the airport).
Disclosure: Some of the links in this post are "affiliate links." This means if you click on the link and purchase an item, I will receive an affiliate commission, at no extra cost to you.
Have you traveled from Langkawi to Koh Lipe?
Have any extra tips to share?