Myths and legends have always held captive the imaginations of mankind. Some being much more otherwordly than others. When I first visited Makam Mahsuri (Mahsuri's Tomb) and heard the legend of Langkawi's famous Mahsuri, I had of course taken that story with a big grain of salt. The colorful tale of a beautiful maiden falsely accused of adultery is sentenced to death. She curses an island (in this case Langkawi) with bad luck for a pre-determined number of years (seven generations to be exact). Considering the bad luck would also include her own offspring, well it just seemed a bit over the top to me.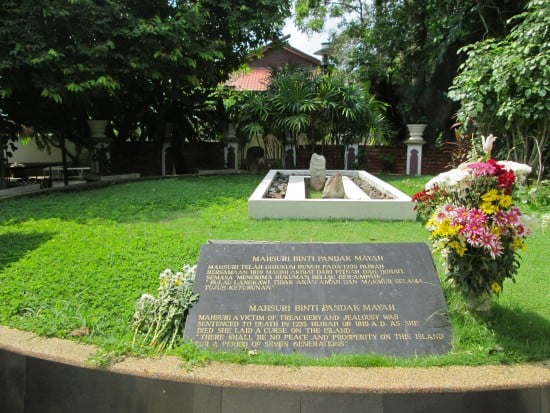 Sure, plenty of bad events occurred on the island of Langkawi, but was it the guilt at the original false accusations or the need to find a scapegoat for the happenstances? Maybe both. Quite possibly those naughty gossips endured plenty of nightmares as a result of their poor judgment and it wouldn't take much to push someone over to believing the 'curse' part. "It was Mahsuri! I heard her with my own ears!"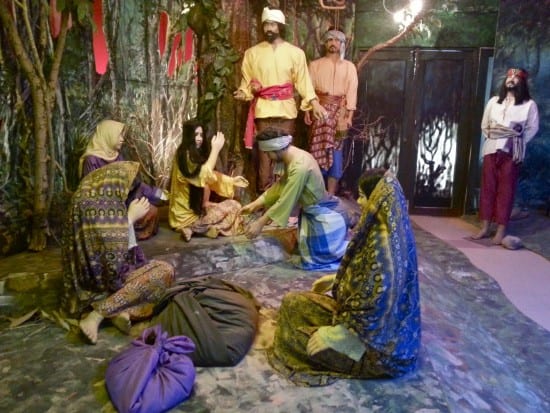 One storyteller after another has passed down, the 'Legend of Mahsuri' in all its rather shameful glory, for generations. Perhaps to keep oral history alive, but also to remind the islanders that gossip can be newsworthy or just plain hurtful. It was true then and it's true now.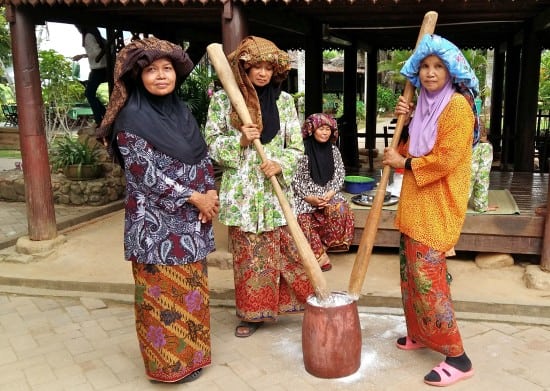 But despite the legend-worthy enhancements, the basic facts about Mahsuri are actually true. Her parents, Pandak Mayah and Mak Andak, originally migrated from a small Muslim village called Prabang, near Phuket, Thailand. Mahsuri was born and raised in Langkawi, in the early 1800s, and later married a local warrior named Wan Darus. Her husband soon left to join the fight against the invading Siamese.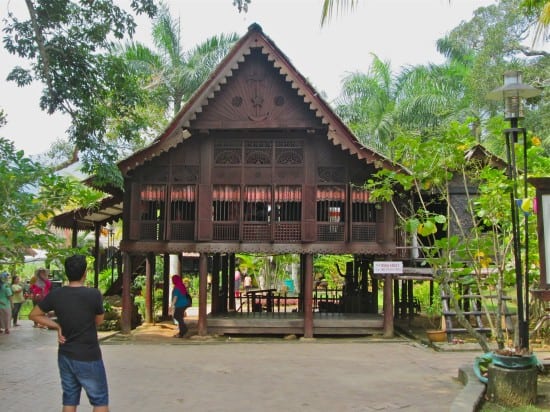 While he was away, Mahsuri innocently befriended a young man who just happened to be traveling through the area (and obviously not a warrior). The village chief's wife, who was jealous of Mahsuri's beauty, then spread rumors of Mahsuri being unfaithful to her husband and the rest is history (or legend if you will). She was falsely accused of adultery and sentenced to death. Mahsuri was executed by knife in 1819 and her body was laid to rest in her village, which is now called Kampung Mawat and home to the Makam Mahsuri (Mahsuri's Tomb) 'tourist' attraction.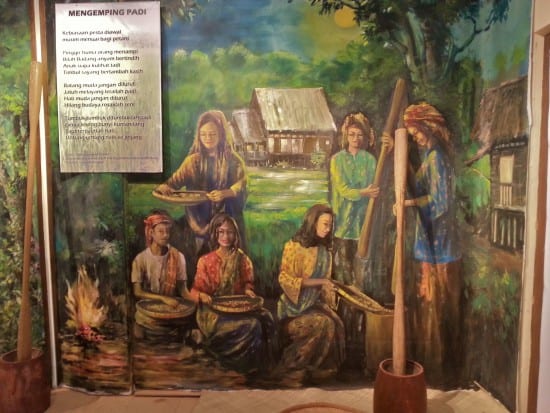 Of course legend has it that Mahsuri cursed the Langkawi archipelago with seven generations of bad luck. And yes, call it what you will, but a lot of 'nothing good' happened for a long while. Times must have been difficult indeed, because even the fifth generation of Mahsuri's family actually moved back to Thailand. And to this day, the Legend of Mahsuri lives on in vivid storytelling as well as a seventh generation family member, named Aishah, who was born in 1985 and closed the book on Langkawi's curse. Aishah also lives in Thailand and is happily married to a Thai military officer.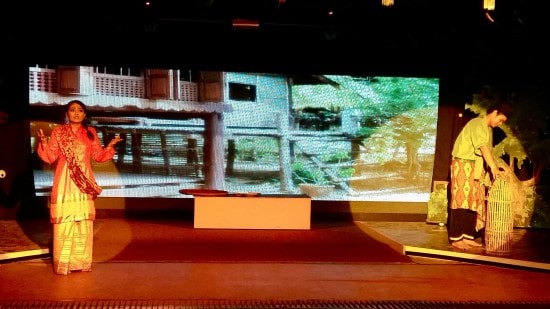 But reading the various sensational versions of this part of Langkawi history is not quite the same as visiting Mahsuri's Tomb for yourself and making your own assessment. Was she indeed guilty of what she was accused of ? Were the people who executed her the same people who later declared her innocent ? The present day Makam Mahsuri is a living museum that embraces many aspects of Mahsuri's village life in the 1800s through architecture, film, art and a live theater production that will in fact, have you believing the legend, one way or another.

Makam Mahsuri (Mahsuri's Tomb)
Kampung Mawat, Ulu Melaka, Langkawi
T: +6(04) 955 6055  Hp: 012-418 5346
Open daily: 08:30-18:00
Live theater: Saturday-Sunday 15:00-16:30
Entry: RM10-15 adults/ RM5 Children