As I recently sat watching the movie 'The Garden of Evening Mists', I suddenly felt a strong urge to pack my bags and head to the Cameron Highlands of Pahang, Malaysia. I've always wanted to go there and yet after 12 years of traveling throughout Malaysia the highlands still remain unchecked on my Malaysia bucket list. I've never been a big fan of 'travel' films per say, but watching this particular story come to life in a Malaysia destination I've only read about made me want to absorb as much of the scenery as possible. It almost became secondary to the story itself. Watching the mist float across my television screen made me want to be there now. Especially since I was housebound due to Malaysia's Covid-19 Movement Control Order. This made me wonder about other international movies filmed in Malaysia. And if they too could transport me through Malaysia.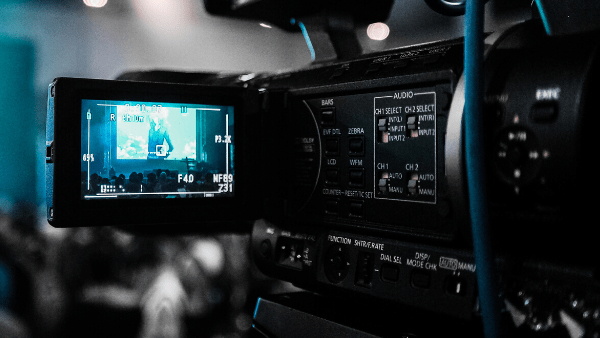 Movie locations can add significant flavor to a film's authenticity. And they don't necessarily need to be a travel film to make one suddenly want to be somewhere else. One of the beauties of Malaysia film locations is that the diversity of landscapes and architecture are often timeless. Many family owned stores and restaurants in the year 2020 can easily be classified as heritage buildings from the early 1900s. Dense jungles and long stretches of beach have no time stamps. What you see is what you get. But unless someone flat tells you the movie was filmed in a particular Malaysia location; non-Malaysians may not know. Especially if said location is attempting to mimic another country other than Malaysia.
Although Malaysia movie studios take full advantage of filming within their own country, here are 16 international movies I found that were filmed in Malaysia. Some, just a few scenes here and there and others were filmed in their entirety. So, grab some popcorn and let's go to Malaysia!
After This, Our Exile (2006)
Locations include: Ipoh, Perak and Kuala Lumpur
'After This Our Exile' is a Hong Kong film directed by Patrick Tam. The film project originated in the mid-1900s while Tam was teaching in Malaysia. It was inspired by a news story he had read about a man who was teaching his son to steal.
Set in the 1980s, After This Our Exile centers on a father who is desperate to keep his family together. The father (played by Aaron Kwok) becomes a gambler whose marriage is slowly falling apart. His desperate wife (played by Charlie Yeung) finally leaves him and their young son (played by Goum Iam Iskander). The movie was filmed entirely in Ipoh, Perak with a few additional scenes shot in Kuala Lumpur. (Drama)
Anna and the King (1999)
Locations include: Batu Gajah & Ipoh, Perak and Langkawi, Kedah
Set in the 1860s, 'Anna and the King' is an American film based loosely on the memoirs of British writer Anna Leonowen's experiences as a governess of a Thai king. The story has previously been made into stage, film productions and even a television show.
Widowed British schoolteacher Anna (played by Jodie Foster) is hired by the king of Siam (played by Chow Yun-Fat) to help care for his children for whom he only wants 'the best' for. Anna becomes slightly enamored by the king, which is certainly problematic right from the get-go. The strong-willed foreign woman meets her match in more ways than one.
The Thai government did not appreciate the movie's plot, so no filming was allowed in Thailand. Thus, the entire movie was shot next door in Malaysia. The Ipoh Train Station and Kellie's Castle, in Batu Gajah, were film locations, as well as Langkawi Island. Past visitors to Langkawi may remember the remains of the movie set located on a beach in Telaga Harbor; which was finally dismantled around 2008.
Many Malaysian elephants were used in the 'Anna and the King' film. In 2008, one of those elephants was sold to a businessman in Langkawi to be used as 'a tourist ride'. The lone isolated elephant eventually became famous in his own right. Although Lasah did not have a starring role in the film he became known worldwide by Animal Rights Activists who eventually succeeded in having him removed from his heartbreaking Langkawi situation. In 2019 he was finally rescued and taken to the Kuala Gandah Elephant Sanctuary where he now lives. (Drama, Romance)
Beyond Rangoon (1995)
Locations include: Kuala Kangsar & Ipoh, Perak and Georgetown, Penang
The American drama 'Beyond Rangoon' is the story of a recently widowed American tourist Dr. Laura Bowman (played by Patricia Arquette) who while vacationing in Burma with her sister (played by Frances McDormand) gets tangled up in the political unrest of the country.
They arrive in Burma as the peaceful protests against the country's military government gets more violent and the 8888 Uprising begins. On her departure with her tour group, Laura's passport turns up missing so she stays behind. While waiting for her new passport she meets student leader U Aung Ko (who plays himself) and he becomes her unofficial tour guide. Plenty of action and bloodshed in this film, which apparently may have made an impression on the Burmese government. After a few weeks of the movie's run in Europe, the Burmese military junta freed Burmese politician Aung San Suu Kyi after several years under strict house arrest. The film was shot primarily in Malaysia. (Drama, Adventure)
Blackhat (2015)
Locations include: Ipoh & Pulau Pangkor, Perak, Port Klang, Selangor and Kuala Lumpur
'Blackhat' is an American film set in the cyberspace criminal world. A career hacker, Nick Hathaway (played by Chris Hemsworth) is serving a 13-year prison sentence until he is recruited by the FBI and CIA to help them catch a dangerous international cyber-hacker.
Their worldwide chase takes them from New York to Tokyo and to Jakarta. The movie crew spent five weeks filming in Malaysia. The action-packed film includes a diverse assortment of locations in Malaysia; from Kuala Lumpur to Pangkor Island. And plenty of chase scenes. (Drama, Action)
Crazy Rich Asians (2018)
Locations include: Kuala Lumpur, Penang and Langkawi, Kedah
'Crazy Rich Asians' is an American made romantic comedy adapted from the 2013 novel of the same name. Book author Kevin Kwan loosely based his novel on his own childhood in Singapore. Although filmed mostly in Singapore, Malaysia also gets plenty of airtime.
It is a Cinderella story with a twist (or two). Chinese American New Yorker Rachel (played by Constance Wu) is invited by her boyfriend Nick (played by Henry Golding) to travel with him to Singapore to attend a wedding. Nick is from Singapore, so the trip will also include meeting his family for the first time.
But unknown to Rachel, who is 'just' a University Professor, her boyfriend Nick comes from a filthy rich family in Singapore. He is also one of the most sought-after bachelors in Singapore. So poor Rachel gets to deal with a lot of jealous females as well as Nick's very protective mother. (Comedy, Romance)
Entrapment (1999)
Locations include: Kuala Lumpur
This good old-fashioned American caper film stars Sean Connery (as master art thief Mac) and Catherine Zeta-Jones (as Gin, an insurance company investigator).
A priceless Rembrandt is stolen in New York and Gin convinces her boss that she can get the painting back by catching the thief. The crafty thief Mac turns out to be more challenging than investigator Gin expected. As their cat and mouse relationship develops, the two eventually join forces with a new plan for a multi-billion dollar heist ,which takes place at the Petronas Twin Towers in Kuala Lumpur.
The movie got some bad reviews from proud Malaysians due to the Petronas Tower being digitally modified to show the twin towers to be surrounded by slums, which in real life is very far from the truth. (Drama, Action)
Fair Game (2010)
Locations include: Kuala Lumpur
'Fair Game' is an American spy drama based on Valerie Plame's memoir, "Fair Game: My Life as a Spy, My Betrayal by the White House" and Joseph C. Wilson's memoir, "The Politics of Truth: Inside the Lies that Led to War" and "Betrayed My Wife's CIA Identity: A Diplomat's Memoir".
Valerie (played by Naomi Watts) is an intelligence officer in the CIA. No one outside the agency knows this except her parents and her husband Joseph (played by Sean Penn). Joseph is a diplomat who is approached by Valerie's colleagues to travel to Niger to look into possible yellowcake uranium being obtained by Iraq for use in nuclear weapons.
Discovering that it was not happening, Joseph reported his findings to the White House, who choose to ignore the information to support their call to war. Things get ugly after Joe writes a New York Times editorial revealing the truth. (Drama, Action)
Indochine (1992)
Locations include: Ipoh, Perak and Georgetown, Penang

"Indochine' is a French film set in Vietnam in the 1930s to 1950s era of French colonial rule. A wealthy plantation owner Eliane (played by Catherine Deneuve) gets romantically involved with a French soldier Jean-Baptiste (played by Vincent Perez) who in turn gets involved with Eliane's adopted Vietnamese daughter Camille (played by Linh Dan Pham).
As the struggle against European imperialism engulfs Vietnam, Jean-Baptiste and Camille have to choose sides while Eliane finds herself faced with the challenge of raising the child of her daughter and ex-lover. Indochine won an Oscar for Best Foreign Film in 1993. (Drama, Romance)
Kabali (2016)
Locations include: Kuala Lumpur
In this Indian film, Kabali (played by Rajinikanth) is a Tamil plantation worker (and 'good' gang leader) who attempts to fight for the rights of his fellow laborers. He is jailed for 25 years in a Malaysian prison under false charges on involvement in a massacre in which he sees his own pregnant wife (played by Radhika Apte) die.
After being released from prison the ageing Kabali seeks revenge on a rival gang led by the man who framed him; arch enemy Tony Lee (played by Winston Chao). Caste, class and the rights of Tamil immigrants are topics addressed in the movie as well as the evils of the gangster lifestyle. (Drama, Action)
Lust, Caution (2007)
Locations include: Melaka and Penang
An erotic thriller, 'Lust, Caution' was almost not released in Malaysian theaters due to its 'mature audience' content. In the end the Malaysian Censorship Board allowed the film to be shown in theaters with an 18-SX rating.
The 'China-USA' film is set in war-torn China during the Japanese military invasion (1938 to 1942), with Penang and Ipoh doubling up as Hong Kong and Shanghai. 'Lust, Caution' depicts a group of Chinese university students who plot to assassinate a high-ranking special agent Mr. Lee (played by Tony Leung Chiu-Wai) using an attractive young woman Wong Chia Chi (played by Tang Wei) to lure him into a trap.
Sadly, actress Tang Wei was blacklisted from China's movie industry because the State Administration of Radio Film and Television disapproved of her performance of sexual acts in 'Lust, Caution'. She did not work for three years. (Drama, Romance)
Police Story 3: Super Cop (1992)
Locations include: Kuala Lumpur
In this comedy-action film, super cop Ka-Kui (played by Jackie Chan) is sent to Guangzhou where Chinese police Inspector Jessica Yang (played by Michelle Yeoh) briefs him on his next assignment. His mission is to infiltrate a drug ring led by a Hong Kong based drug lord named Chaibat.
The action eventually shifts to Malaysia where the drug lord's wife is facing the death penalty. Of course, super cop Ka-Kui has already successfully hoodwinked Chaibat and his gang into thinking he is a career criminal, so he heads with them to Kuala Lumpur to stage a jailbreak. Plenty of martial arts scenes to keep fight fans happy. (Comedy, Action)
Road to Dawn
Locations include: Penang
'Road To Dawn' is a Chinese historical movie based on the life of Dr Sun Yat Sen, the first provisional president of China in 1911. It was the first Chinese production filmed entirely in Malaysia.
The film focuses on Dr. Sun's early revolutionary life when he sought refuge in Penang. Dr Sun (played by Winston Chao) is a guest of a Penang Chinese businessman, who helps him raise money for the Second Guanzhou Uprising. (Historical Drama)
Roy (2015)
Locations include: Kuala Lumpur and Langkawi, Kedah
'Roy' is an Indian romantic thriller which has a plot that is more complicated than it may appear. It involves a thief, a film maker and a beautiful love interest. This movie was filmed entirely in Malaysia.
Roy (played by Ranbir Kapoor) is a mysterious thief. Kabir Grewal (played by Arjun Rampai) is a film maker doing a movie trilogy based on a thief's life. Kabir goes to Malaysia to shoot his third film and meets a London based film maker Ayesha Aamir (played by Jacqueline Fernandez). The film makers fall in love. When Ayesha realizes what a womanizer Kabir is she breaks up with him and returns to London. Kabir gets depressed and returns to India.
'Roy' is a parallel story happening at the same time. Roy steals a painting from a mansion (in Malaysia) after wooing its beautiful occupant Tia (also played by Jacqueline Fernandez). Tia is heartbroken and Roy soon realizes he has fallen in love with her and must return the painting. Like I said, it's complicated. (Drama, Romance)
The Garden of Evening Mists 2012
Locations include: Cameron Highlands, Pahang
This beautiful historical drama is actually a Malaysian film with an international cast and production team. 'The Garden of Evening Mists' is the story of Teoh Yun Ling (played by Sinje Lee) who, along with her sister, were prisoners of the Japanese in Malaya during World War II. Yun Ling survived but her sister did not.
After the war Yun Ling travels to the Cameron Highlands to meet renown Japanese gardener Nakamura Arimoto (played by Hiroshi Abe). Haunted by her sister's death she is compelled to apprentice with the gardener so she herself can later create her own memorial garden for her sister. Thus, begins their unusual and emotionally charged relationship. The Cameron Highlands location is very near the location of the Japanese war camp where Yun Ling and her sister were imprisoned. (Historic Drama)
The Sleeping Dictionary (2003)
Locations include: Sarawak
Set in the 1930s, 'The Sleeping Dictionary' is about a young Englishman, John Truscott (played by Hugh Dancy) who goes to work in the British colony of Sarawak, Borneo. John attempts to build schools and provide education for the Iban tribe people but is unable to understand their culture.
A young Iban woman Selima (played by Jessica Alba) becomes his 'Sleeping Dictionary'; she sleeps with him as well as teaches him the Iban language and customs. The film is based on the Iban courtship practice of ngayap, popular in the early 1920s and 1930s. (Romantic Drama)
The Viral Factor 2012
Locations include: Kuala Lumpur
In this Hong Kong- Chinese action film, International Security Affairs agent Jon (played by Jay Chou) is shot in the head while escorting a criminal scientist overseas. When Jon wakes up and is told that the bullet will soon cause complete paralysis, he returns to Beijing to spend time with his mother.
Jon's mother then confesses a family secret that he has a brother in Malaysia who was raised by his father; a gambler. Jon then flies to Malaysia to find his brother. On the flight he befriends Dr. Rachel Kan (played my Lin Peng) of the Asian Centre for Disease Control and Prevention. Dr. Kan gets kidnapped as soon as the plane lands and Jon is also taken hostage when he tries to intervene. Coincidentally the kidnapper just so happens to be Jon's long-lost brother Man Yeung (played by Nicholas Tse) who is working with criminals intent on stealing a copy of a deadly virus. The majority of this movie was filmed in Malaysia. (Drama, Action)
Whether you are unable to travel due to a worldwide pandemic or just haven't accrued enough vacation time yet, it's nice to know you can travel vicariously through the many movies filmed in Malaysia. And when the time is right and you are ready to pack your bags and hit the road, hopefully you will have been inspired to add Malaysia to your travel itinerary. Until then, safe travels!