*CENTURY RESTAURANT JUNE PROMO
@ Century Langkawi Beach Resort
(Kuala Teriang)
June 1 through June 30
Daily 11am until 10pm
20% off items on A La Carte & Beverage Menu
(excluding alcoholic beverages)
Use Promo Code found on their Facebook PAGE HERE
Need more info? or for booking…
Please call: 04 952 8000 ext 8075
Open to all!

*ANGGUN SPA LAMAN PADI
@Laman Padi, Pantai Cenang
Newly opened with plenty of promo packages
Open Wed-Mon  10:00am until 7:00pm
For more info or for inquiries:
Salina 017-505 0456 /017-511 8194
*Look for extra discounts during Ramadan
*CHE BEDAH CAFE
@DELTA MOTEL (Pantai Cenang)
Berbuka Puasa Buffet
Nightly May 29 through June 23
Adults RM30/ Child RM15
Need more info? 04-955 1307
*SKYCAB RAMADAN SPECIAL
(Langkawi Residents Only)
June 6 through July 5
9:00am until 5:00pm
Must show ID card when purchasing tickets
*Not a resident? Other combo promos HERE
Need more info? 04-959 4225/1225
*Can read more about Oriental Village HERE

*MEGA WATER SPORTS
Super Saver with Online Bookings!
And what a great gift idea too!
Book 7 days in advance and receive a 10% discount!
Book 30 days in advance and receive a 15% discount!
Promotion valid NOW until July 31, 2017
Need more info?
Please email: sales@megawatersports.com
Or check their bookings calendar HERE
Can read more about Mega Water Sports HERE
*RAMADAN BUFFET
@ CENTURY HELANG HOTEL
(Next to the Langkawi International Airport)
June 1 through June 22
Daily 7pm until 9pm
Only RM38 nett per adult/ RM28 per child
Need more info or for booking?
04 955 3030/ 013 730 3118
or email salesexec@centuryhotelgroup.com
Open to all!
*RAY'S PLACE (Kuala Teriang)
Home Cooked Indian Dinner
Every Wednesday
Need more info or to RSVP?
Please call: 011 1465 3609
*ASEANIA RAMADHAN SPECIAL
@Aseania Resort & Spa (Pantai Tengah)
May 29, 30 & 31
June 22 & 23
Just RM29+nett per person (limited to 300pax)
For more info/booking:
04-955 2020 ext. 4/013-487 1458
(open to all)
Can read more about this resort HERE
*LANGKAWI PROPERTY
Looking to rent, sell or buy?
Need a professional to manage your property?
Island Apartment Management offers
property management, sales & rentals
for Langkawi Island, Kedah, Malaysia.
Contact: Anne Haddow @ +6012 468 1980
email: anne@islandapartmentManagement.com
www.islandapartmentmanagement.com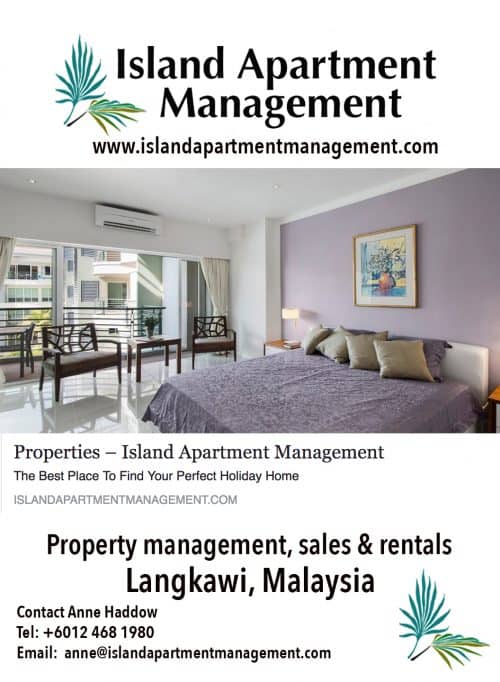 WHY NOT? BAR (Pantai Cenang)
SUNDAY NIGHT JAM SESSION
Every Sunday Night  9pm-ish
Need more info? 60 12-657 3536
(all are welcome)
*BURGER TUESDAY
@JAZZ CAFE LANGKAWI (Pantai Tengah)
All Burgers Just 16RM!
Every Tuesday Evening  5PM until…
Need more info? 012-357 9371
*LOOKING FOR A POOL TO USE?
Check out @ Century Langkasuka Resort
(Kuala Muda)
Open daily 4pm until 7pm
Just RM10 per adults/RM5 per child
AND get 20% of Restaurant Dining!
(open to the public)
Need more info? 04-952 7000
or 04-952 8000
*SCIENCE & MATH TUTOR (Langkawi)
Science and Mathematics tuition class,
small group of students for easy coaching.
Home tutor service also available.
Please call Zul Barka 019- 513 9095
*JAZZ CAFE LANGKAWI
(Pantai Tengah)
Happy Hour Drink Special!
8PM until 11PM Daily
Only 12RM on Select Cocktails
Need more info? 012-357 9371
*LAGENDA MAHSURI
@Makam Mahsuri (Ulu Melaka)
Traditional music and dance performance &
theatre performance of the Legend of Mahsuri
@Panggung Mek Mulong Theatre
Every Saturday & Sunday
3:00pm until 4:30pm Directions HERE
Need more info? 04 955 6055 / 012-418 5346
Can read more about Mahsuri HERE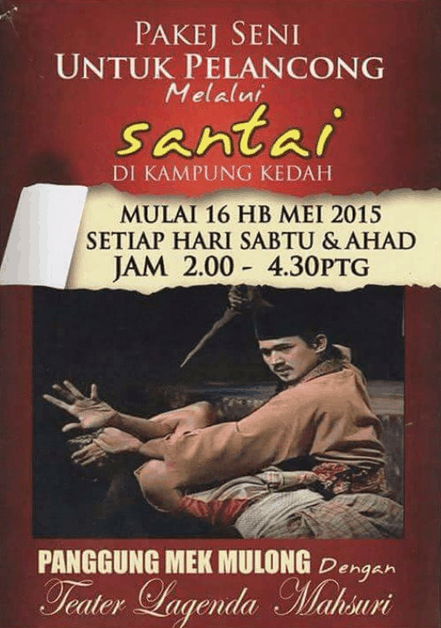 *MANGOES BAR & GRILL (Kuala Teriang)
TRADITIONAL SUNDAY BRUNCH
Every Sunday 11:00am until 10:00pm
Mangoes' fabulous brunch menu includes
Eggs Benedict with authentic Hollandaise Sauce!
Need more info? Call Michele @ 017 589 8117 or
Lutz@012 564 0307 DIRECTIONS
Their regular dinner menu is available after 5pm.
Can read more about Mangoes HERE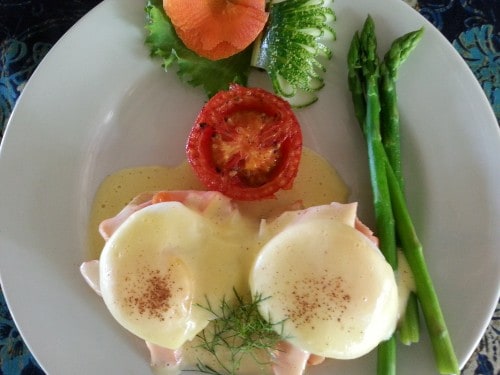 *Have a Special to Share? or An Event to Announce?
This is a FREE service from The Island Drum, so contact us!
Information on events, specials or (even) corrections
are always appreciated by THE ISLAND DRUM
*Looking for Langkawi Weekly Top Picks?  HERE
*Looking for Langkawi Future Events?  HERE
That's it for us, anything else comes up, we'll let you know!
(so check back in, there are often last minute updates)