*LANGKAWI PROPERTY
Looking to rent, sell or buy?
Need a professional to manage your property?
Island Apartment Management offers
property management, sales & rentals
for Langkawi Island, Kedah, Malaysia.
Contact: Anne Haddow @ +6012 468 1980
anne@islandapartmentmanagement.com
www.islandapartmentmanagement.com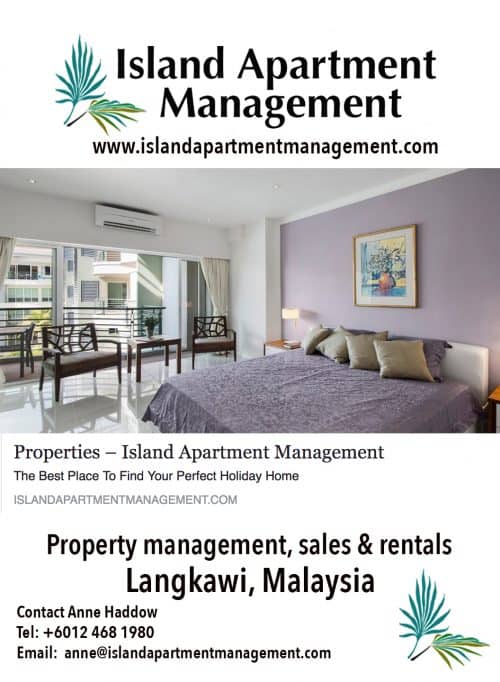 *MANGOES BAR & GRILL (Kuala Teriang)
TRADITIONAL SUNDAY BRUNCH


Sundays Only

11:00am until 10:00pm
Mangoes' brunch menu includes
Eggs Benedict w/ Hollandaise Sauce!
Need more info? Call Michele @ 017 589 8117
DIRECTIONS
Regular dinner menu is available after 5pm.
Can read more about Mangoes HERE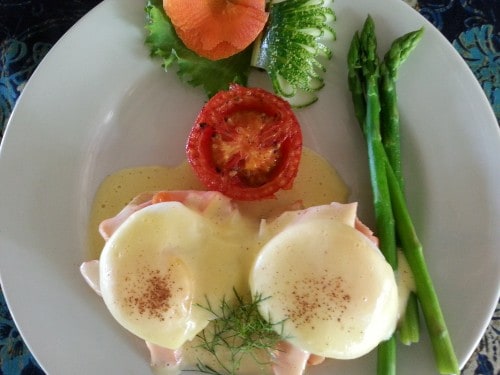 *NUMBER ONE GUESTHOUSE
(Pantai Cenang)
Your home away from home in Langkawi!
Just 5-minutes walk to Cenang Beach
Includes: kitchen, terrace, free wifi, private bath & fan
Room rates start at RM55 per night
For more info or booking:
WhatsApp Ulli: +6011 211 88150
Or message them on Facebook HERE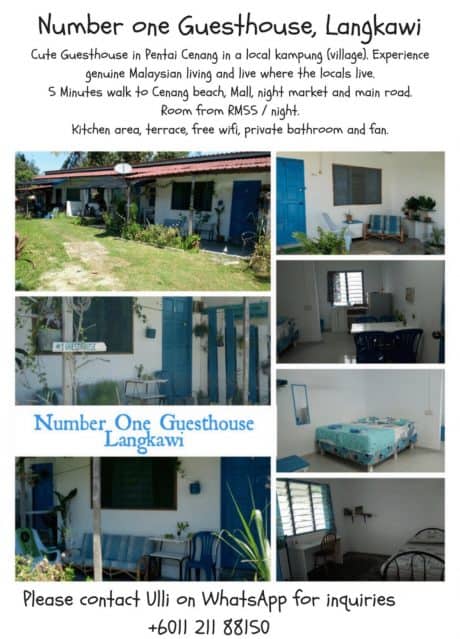 *SURYA YOGA FIT (Kuah)
Group Fitness & Yoga Class Schedule


Now through March 29


Just RM10 per class
(All are welcome)
Need more info? 019-472 7743
*Alcoholics Anonymous Langkawi
(Pantai Cenang)
Helping Break the Cycle of Alcohol Addiction
Meetings

Every Wednesday

in Langkawi
For more info please contact :
aalangkawi@gmail.com
or phone them anytime : 017-426 7199

*WEEKLY JAM SESSIONS
@Mermaid & Unicorn Guesthouse
(Kuala Teriang)
Weekly JAM SESSIONS


Tuesdays & Fridays


6:00pm until…
Bring your ukelele, guitar, kahon, castanets, etc..
Beverage of choice promotions are available!
(All are welcome!)
Need more info? 017-378 1727
Now Open!

*BOHO THRIFT SHOP
(Temonyong, Langkawi)
Selling vintage items, from woven rattan bags,
japanese kimonos, handmade accessories,
batiks, straw hats, egyptian crystals & more.
Open Wed-Mon 10:00am until 8:00pm
Need more info? +6016 356 4853
*Sari Dewi Spa (Pantai Tengah)
@Aseania Resort & Spa


February Monthly Special


RM288 per couple/90-min session
(Body Massage & Foot Massage)
RM388 per couple/2-hour session
(Body Massage, Body Scrub & Milk Bath)
FREE ear candle session w/any package
Need more info? +604-955 2020
or Jusnani +60 13-250 8860
*MELANGE RESTAURANT & BAR
(Pantai Tengah)
Daily HAPPY HOUR  & Cocktail of the Day!
4pm until 7pm
Need more info? 019-508 8782
*MONDAY NIGHT POOL TOURNAMENT
@Fisherman's Wharf Langkawi


Monday Nights

@ Barbosa
Registration 6:00pm
Games Begin 6:30pm
Entry fee RM20 plus one drink
1st runner up wins Rm100
Need more info?
+604 966 4078
*Schedule subject to change
*MONDAY PASTA NIGHT!
@ Depresso Restaurant Langkawi
(inside the Laguna in Kuala Muda)
Monday Nights
6:oopm until 10:oopm
Need more info? Malou: 017 467 5592
**Open Mon -Sat, 9am to 3pm
& 6pm to 10pm
*ASEANIA CULTURAL DINNER SHOW
@Aseania Resort & Spa (Pantai Tengah)
BBQ Dinner, Steamboat & International Buffet
RM65+nett per adult
RM40+nett per child
7:00pm until 10:30pm
Includes a cultural performance & fire show!


Mondays, Wednesdays, Fridays & Saturdays


Can check their Facebook PAGE for updates
*Schedule subject to change
For more info/booking: 04-955 2020 ext. 6055
(open to all)
Can read more about this resort HERE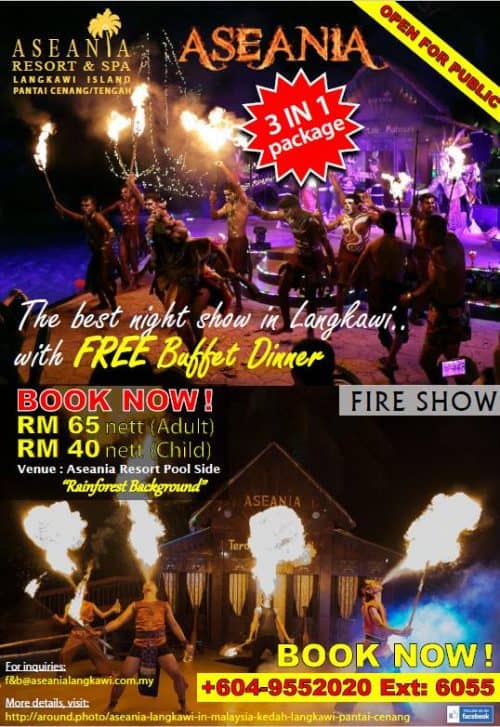 *RED SKY BREAKFAST SPECIALS
@Red Sky Restaurant & Bar (Pantai Cenang)
Now Serving breakfast
9:00am until 12:00pm!
Redsky Nasi Lemak, Egg Benedict,
American Breakfast and more!
Can read more about Red Sky HERE
Need more info? 04-955 8736
(located across from Underwater World)
*WEEKEND ICE CREAM SUPER SAVER
@Fisherman's Wharf Langkawi


Saturdays & Sundays


@ Sugar Daddy's
12:00pm until 5:00pm
Just RM 1.oo Per Scoop of Gelato
Need more info?
+604 966 4078
*Pause For Le Moment Beer Special
@Marrakesh Musicteque Club & Lounge
@Aseania Resort & Spa (Pantai Tengah)
Kronenbourg 1664: RM216 for 2 Towers
(and get a 3rd tower for free!)
Need more info? 017 515 4878
or 04-955 2020 ext: 6074
*Not available during special events or holidays

*YELLOW BEACH CAFE (Pantai Cenang)
Live Music w/ Boy and The Lemonhead
Fridays, Saturdays & Sundays
8:00pm until late…
Need more info?
Message via Facebook HERE
Can read more about Yellow's HERE
*Schedule subject to change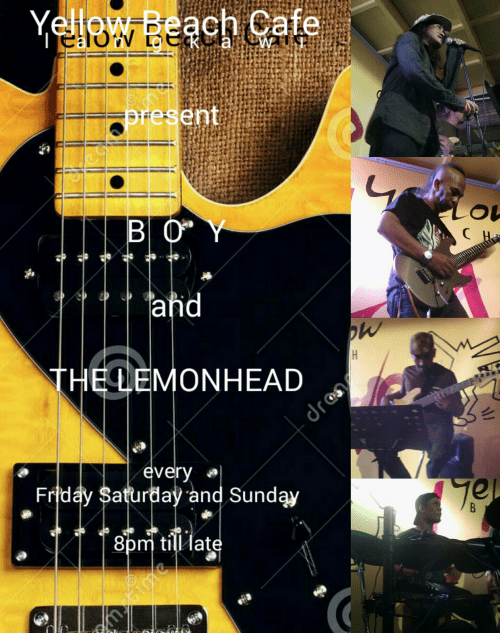 *TRASH HEROES LANGKAWI
Weekly Langkawi Community Clean Up
Clean up location to be announced HERE


SATURDAYS

   10:00AM
Bring water, gloves, your friends..
Need more info? 011-2118 8150
(All are welcome & appreciated)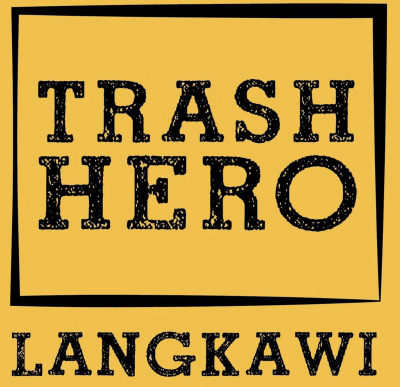 *AMPANG SUPERBOWL LANGKAWI
@Jetty Point Complex (Kuah)
Buy 1 Game, Get 1 Free
Monday through Thursday
11:00am until 5:00pm
Can read more about Ampang Superbowl HERE
Need more info? 04-966 9633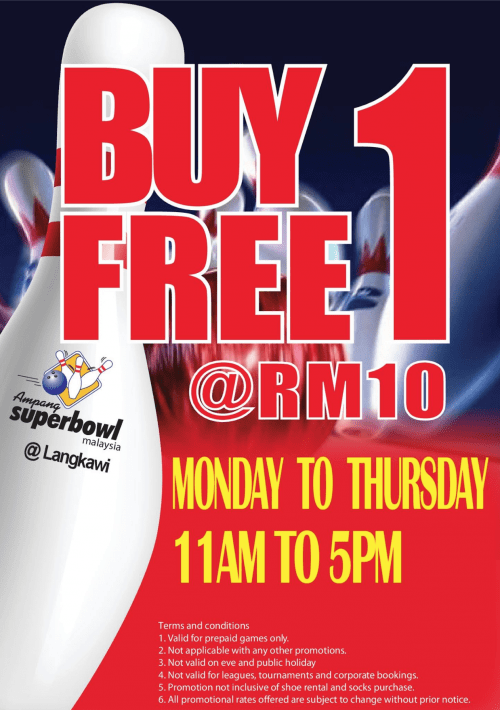 *LAGENDA MAHSURI
@Makam Mahsuri (Ulu Melaka)
Traditional music, dance performance &
theatre performance of the Legend of Mahsuri
@Panggung Mek Mulong Theatre


Saturdays & Sundays


3:00pm until 4:30pm
*Schedule subject to change
Need more info?
04 955 6055 / 012 418 5346
Can read more about Mahsuri HERE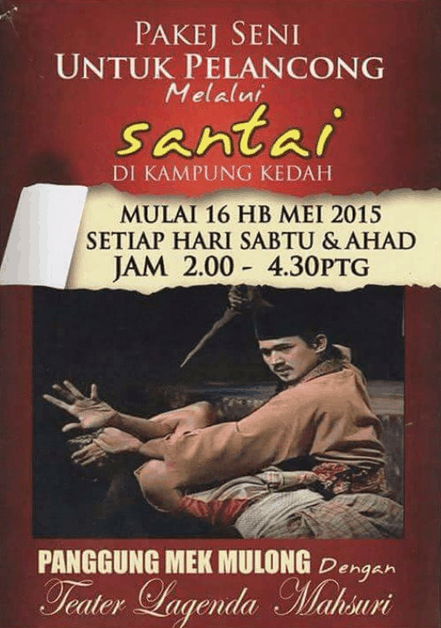 *Have a Special to Share? or An Event to Announce?
This is a FREE service from The Island Drum, so contact us!
Information on events, specials or (even) corrections
are always appreciated by THE ISLAND DRUM
*Looking for Langkawi Weekly Top Picks?  HERE
*Looking for Langkawi Future Events?  HERE
That's it for us, anything else comes up, we'll let you know!
(so check back in, there are often last minute updates)