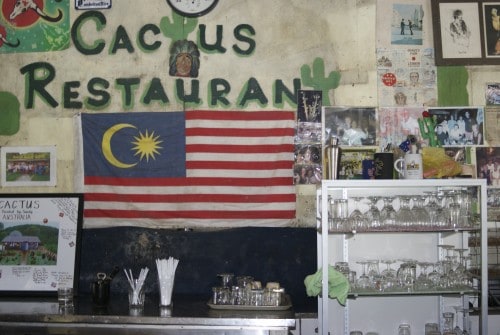 This humble little open air restaurant's popularity is obvious with its interior décor of foreign flags and customer autographed t-shirts, that hang from just about every place to set a nail. But the reason the Cactus is so popular is the menu as well as their welcoming ambiance. They have a large selection of breakfast favorites, coffees from Americano to Espresso, teas and juices. Breakfast and lunch are served until 1pm. The Cactus reopens for dinner at 4pm until late with Asian and Western dishes to satisfy any customer.
*Open: Daily 8:00am – 1:00pm & 4:00pm – 1:00am  Tel: (01)2 477 3098 (across from Holiday Villa Resort)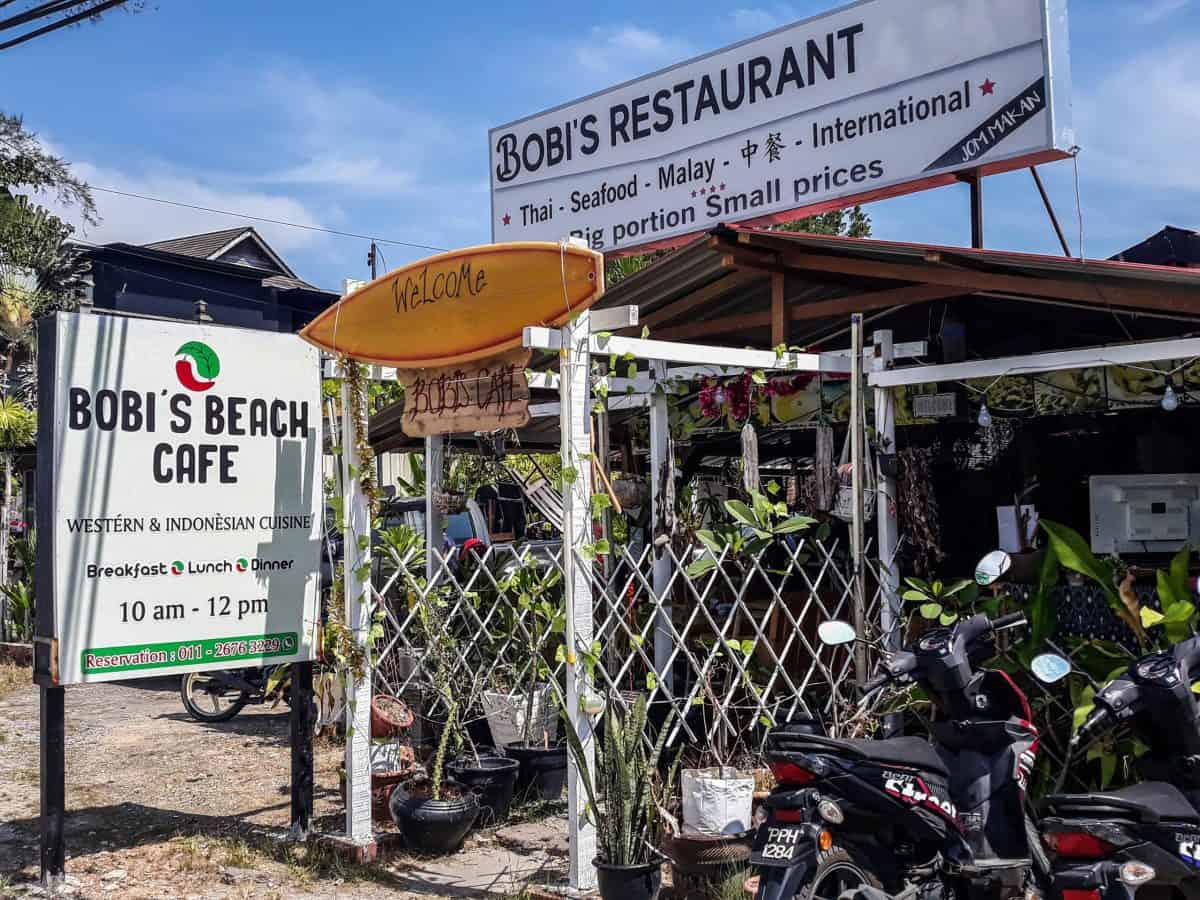 Bobi's Restaurant has gone through a few name variations over the years, but rest assured if the name 'Bobi' is attached, you've come to the right place. And definitely a name you can trust when it comes to food. Located in Pantai Tengah, Bobi's Restaurant (aka Bobi's Beach Café or Bobi's Kitchen Langkawi) serves a diverse selection of Malaysian, Indonesian, Thai and International cuisine.
The Asian Lemon Chicken is a particular favorite of Team Island Drum, but we can also recommend the Thai Seafood Tomyam Gong, as well as the Grilled Chicken Salad. They also have vegetarian menu choices, such as Vegan Burgers and Vegan Green Curry. Bobi's open-air venue and island vibe ambience is perfect. The dishes are beautifully presented, great prices and excellent customer service.
*Open: Daily 10:00am-12:00am Tel: 011-2676 3229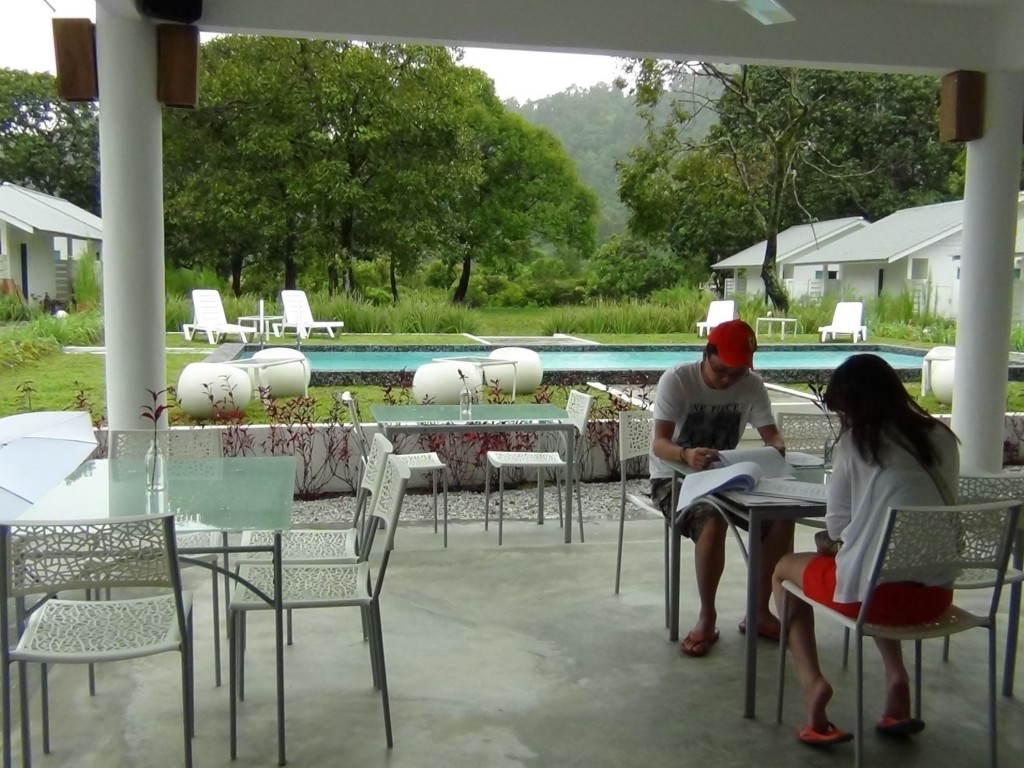 Incorporated into the reception building of La Pari Pari this casual restaurant and bar offers some of the most creative fare on the island. Chef Jacky How's Nyonya roots run deep and it is reflected in the cuisine on offer. Overlooking the pool and garden of the La Pari Pari, the relaxed atmosphere with impeccable and personal service always guarantees a memorable experience be it for breakfast, lunch or dinner.
*Open: Tuesday-Sunday 8:00am-2:00pm & 5:00pm-10:30pm  Mondays 8:00am-11:00am  Tel: (04) 955 1010
Can read more HERE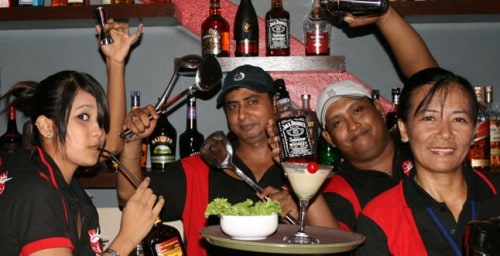 Red Sky is a favorite of locals and tourists for a casual lunch or winding down at the end of the day.  Red Sky has both indoor and outdoor seating and a full bar for those evening cocktails. Their large selection of appetizers and a diverse main course menu offers try a taste of Malaysia, Mexico, India and Continental Cuisine. A true fusion of flavors in a fun and relaxed atmosphere. Check their FB page for their frequent specials and guest Chefs. *Open: 12:00pm-12:00am Tel: +604-952 3641. Can read more HERE 
UNKAIZAN JAPANESE RESTAURANT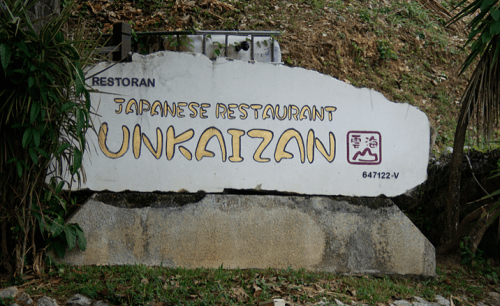 The most Traditional Japanese cuisine on the island and prepared from fresh imported fish or straight from their aquarium! They also serve grilled steaks and a large variety of Japanese dishes including sashimi and sushi. Their specials board in addition to a varied menu will ensure something for everyone in your party. They also have an extensive selection of wine and sake. Reservations recommended.
*Open: Daily 6:00pm-11:00pm  Tel: (04) 955 4118