It's easy to see why the Langkawi Cable Car (aka Panorama Cable Car) is the number one attraction in Langkawi, Malaysia. It offers visitors breathtaking views of the surrounding archipelago and even distant Thailand (on a clear day). But down below those unforgettable vistas of Malaysia's surrounding pride and joy UNESCO Global Geopark is the quiet enclave of Oriental Village. Possibly one of the more under-promoted venues of Langkawi sightseeing.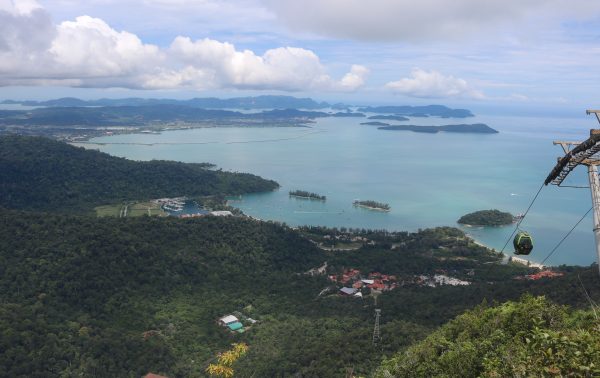 As I recently found out, there is a heck of a lot more to Oriental Village than meets the eye. And to be honest, I wouldn't have had a clue other than a few chintzy promo signs scattered about. Not easy being a stand out under the looming shadows of Gunung Mat Cincang (Machincang), Malaysia's oldest mountain, the Panorama Cable Car and the adjacent marvel of the SkyBridge. But trust me on this, you will want to allot yourself an extra couple of hours and savor every moment.
The History of Oriental Village and Langkawi Cable Car
Oriental Village's historic timeline crosses over a few significant events in Langkawi's tourism growth spurt, with number one being the island was given Duty Free status in 1987 by then Prime Minister Mahathir Mohamad. Some might also credit the end of Mahsuri's seven generation curse, in 1985, as being a contributing factor. A short hiatus due to an economic crash in the late 90s left a few area plans unfinished or postponed, but by 2003 Oriental Village and the Panorama Cable Car were in full swing.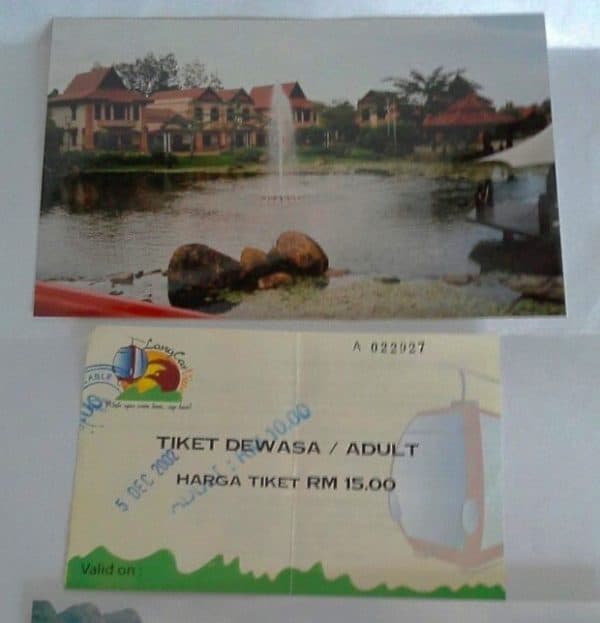 The original Oriental Village 'name' as well as Mediterranean design may have originally been a collaboration of a variety of well-meaning creative souls, with an eye on the European tourist market. But it was the official appointment of UNESCO Geopark status in 2007 which created the scramble for a balance between natural history and the coveted tourism greenback. Like a Field of Dreams, 'If you build it they will come'.
Give the people what they want (or what they thought they wanted) seemed to be the cash and dash past rule of thumb and a mish mash of shops, low budget rides and cheesy souvenir outlets popped up. So, Oriental Village morphed over the years, from a simple sightseeing venue to a flat out money making tourist trap.
However, the latest incarnation of Oriental Village appears to be following not only a theme but also a well-thought out plan. And it's all about the Geopark. In one form of another. And it works. Why the change? I have no idea. But it works for me.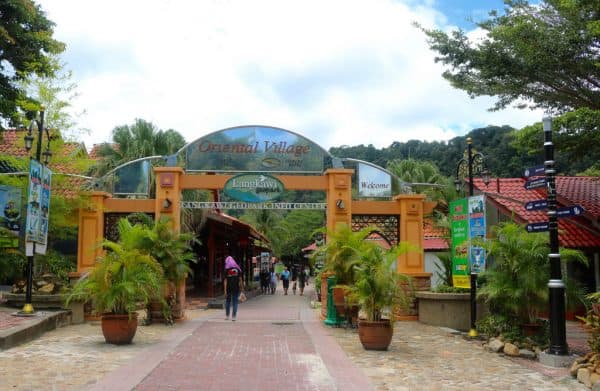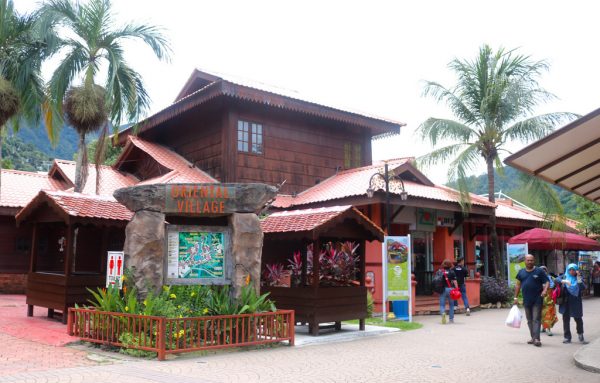 Oriental Village, Sky's the Limit for Langkawi Sightseeing
It's certainly not a coincidence that the word 'Sky' is included in many the village's major venue names. Even the old adage 'The sky's the limit' comes to mind when visiting Oriental Village, as there are indeed endless possibilities for a full day or two of Langkawi sightseeing. Idioms and metaphors aside, the rather abundant list of things to see and do begins with Langkawi's number one attraction. The Panorama Cable Car.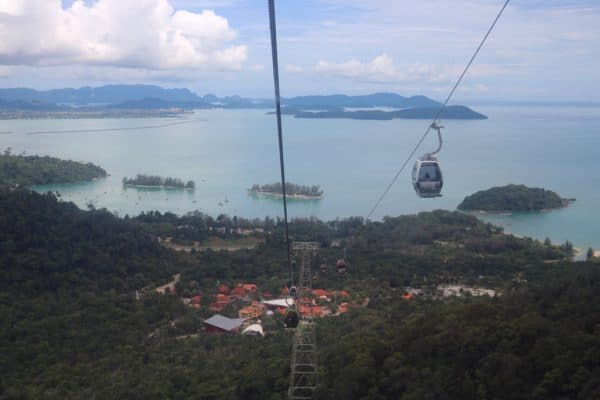 The Panorama Cable Car (aka SkyCab) is located at the foothills of Gunung Mat Cincang. A 550-million-year-old beast of a mountain and the oldest geological site in Malaysia. The geological bragging rights are one of the main reasons (but not all) that Langkawi was granted their coveted UNESCO Geopark status back in 2007.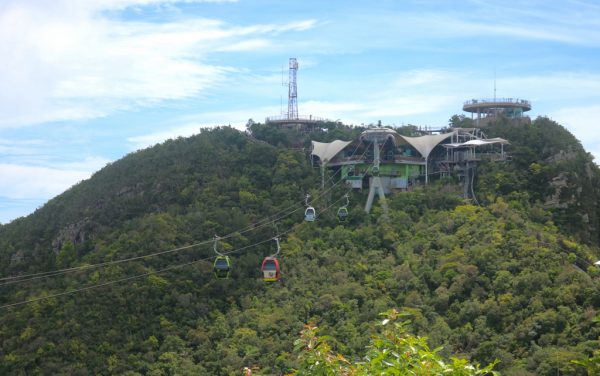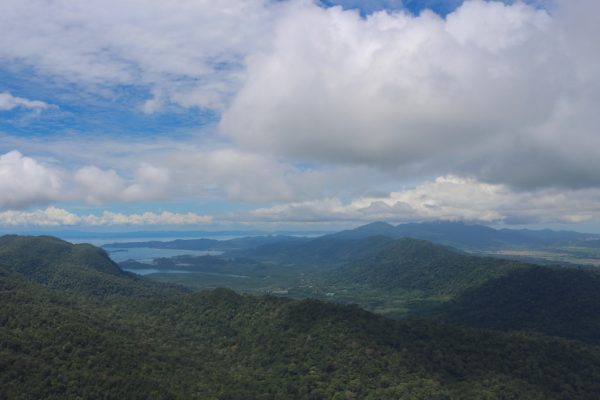 The SkyCab ascends along 1,700 meters of cable skyward to a Middle Station located at 650 meters above sea level. Passengers can disembark here or head on up to the Top Station and enjoy the view from over 700 meters above sea level. The archipelago is a stunning and an amazing sight.
-Adults RM55 Child RM40 *Extra RM50 for express tickets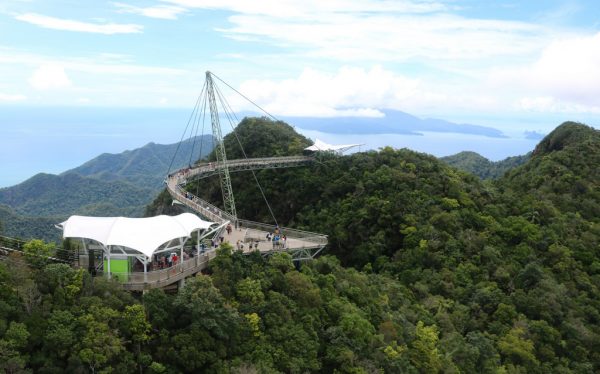 While you're at the top of old Gunung Mat Cincang, you'll want to saunter across the Sky Bridge and take a selfie as well as a few shots of distant neighbor Koh Tarutao, Thailand. Completed in 2004, this Sky Bridge is suspended from an 82-meter high single pylon. At 125-meters in length it is one of the world's longest curved suspension bridges. How on earth did they build such a marvel? Well, the bridge itself was lifted to the top of the mountain by helicopter and assembled on location. Yup, you gotta see it to believe it!
-Adults RM5 Child RM3 *Not included with the SkyCab ticket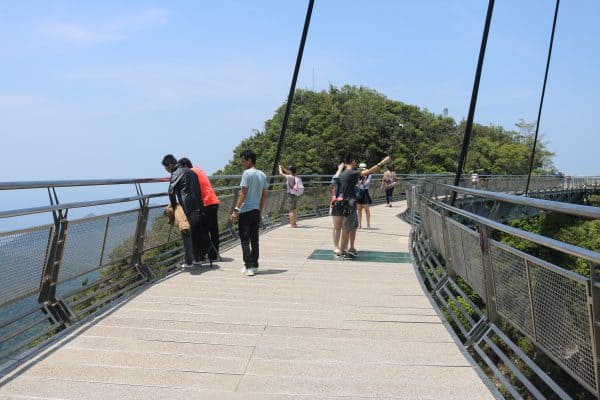 The SkyGlide is an excellent option for anyone with physical impairments (or just plain lazy). It's a jungle elevator if you will and the quickest way to get to the SkyBridge without taking the 10-minute jungle trail walk. If you are feeling adventurous you can do both.
-Adult RM10 (roundtrip) Child RM7 (roundtrip) *One way tickets are half price *Not included with the SkyCab ticket

For the eco-adventurers and nature lovers, the SkyTrail nature walk and more advanced nature trek are available for visitors who are interested in exploring the Mat Cincang flora and fauna. The guided tours are offered in three packages and suitable for all ages and most fitness levels. Inquiries can be made at the SkyCab ticket booth.
-Basic tour (top to middle) Adult RM120 Child RM85, Advance (base to middle) Adult RM180, Extreme (base to top) Adult RM200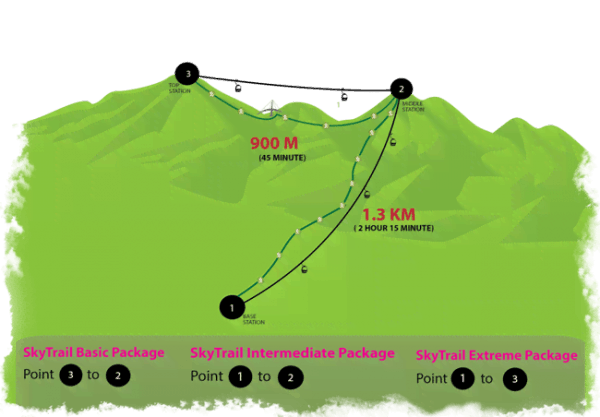 Those altitudes will probably make you hungry or thirsty and thankfully there is a Sky Bistro available. Coffee, juices and snacks never tasted so good as at 700 meters above sea level. But why stop there? Might as well do some shopping too! The Sky Boutique has some exclusive SkyCab memorabilia that you are sure to love. There are two outlets on site, at the Top Station and at the Base Station. Want to say, "Wish you were here" to the folks back home? You can even post a letter or postcard from the SkyPOS box, located at the top of the mountain. Didn't I tell you the sky's the limit?
But That's Not All at Oriental Village
Back down at sea level there is still plenty more to do. If you purchase an express ticket for the SkyCab, you will bypass the SkyDome which is conveniently located upstairs next to the SkyCab que. It's a clever way to break up the waiting time on busy cable car days, but it is also worth a stop back in later (at your convenience). It may look out of place in the middle of a 550-million-year-old mountain and rainforest, but you'll get the connection once you are tucked away in your cozy movie theater style seat.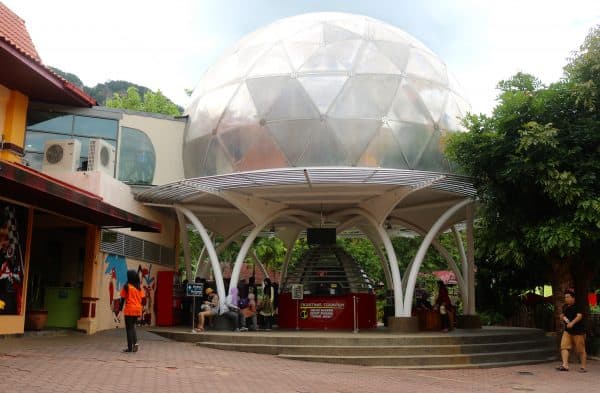 Equipped with 12 projectors, the SkyDome offers 360 degree, 3D visuals of space and an oddly relaxing virtual roller coaster ride. The 'show' takes about 10-minutes and is a nice air-conditioned break for village explorers.
*Entrance fee for SkyDome is inclusive with every purchase of SkyCab ticket
The SkyRex adventure may have a waiting time, much longer than the ride itself, but then nothing draws a crowd like a crowd, right? But you don't want to miss it because it's just plain fun (for all ages). It may frighten younger children especially if they are not dinosaur fans (as I witnessed). So, if you happen to be traveling with little ones, do verbally prep them for an exciting and fun adventure not a scary ride.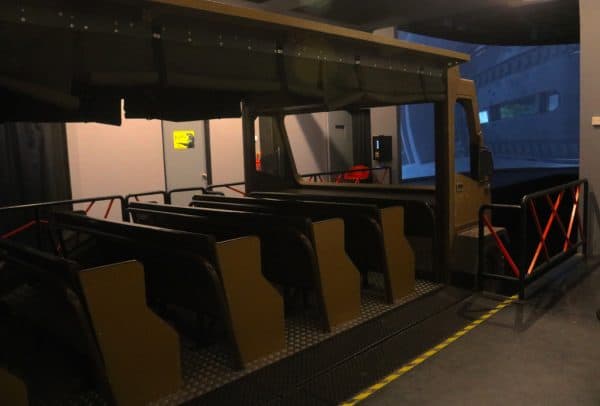 With 5 3D projectors, a surround sound theater screen and a bouncy 30-seat tram to ride in, the surreal 4D experience of being attacked by fang baring dinosaurs is a serious whoa experience. I enjoyed all 5 minutes of it as did the rest of the passengers in my 'group' (except for the one kid).
*Entrance fee for SkyRex is inclusive with every purchase of SkyCab ticket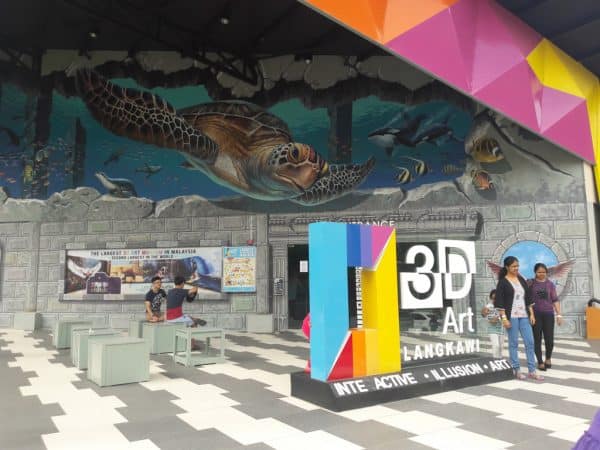 I can't speak highly enough about 3D Art in Paradise, because it is truly one of my favorite Langkawi sightseeing venues. In fact, it's worth a separate visit on its own. With more than 100 3D hand painted interactive paintings there are more than 100 unique shooting points. Plenty to keep you busy regardless of the weather.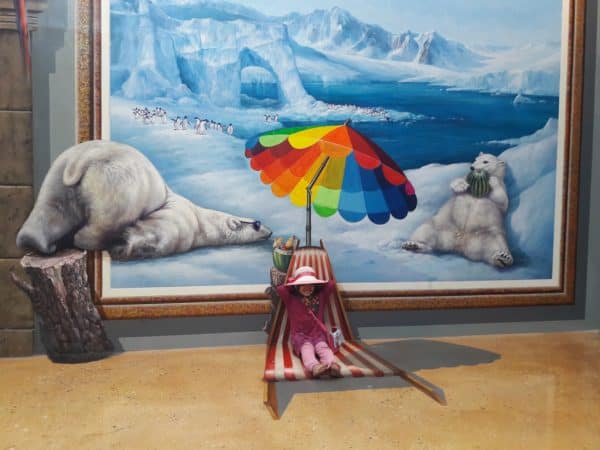 There are nine different theme zones which were hand painted by 23 Korean masters and local Malaysian artists. The zones include Aquarium Zone, Safari Zone, Fantasy Zone, Optic Illusion Zone, Malaysia Zone, Classic Zone, Main Hall Zone, Interactive Zone 1 and Interactive Zone 2. You will see why their tagline is, Have your beautiful memories here! Because you will have plenty. Allow yourself at least one hour to explore, because the three-level building is massive!
-Adults RM38 Child RM28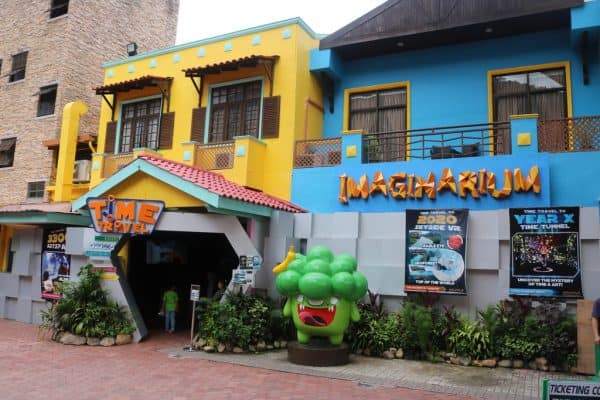 Based on 'futuristic' activities, my new favorite, Time Travel, is intriguing upon entry. I was immediately invited to enter the Time Tunnel, to 'enrich my senses and creativity' with an interactive Light and Magic walk. Once enriched I was off to get my Time Travel Passport selfie (Selfie 4D) and join the giggles of the other visitors as we watched our 4D selves dance across a digital stage.
The Virtual Safari projects visitors (sometimes unsuspectingly) into a virtual jungle with virtual critters passing by. From Dinosaurs to Grizzly Bears, an entire ark's worth of wild beasts will pass your virtual self if you hang around long enough. Educational fun for the kids and perhaps a scratch-your-head, how-on-earth-do-they-do-that? moment for 'us' old timers.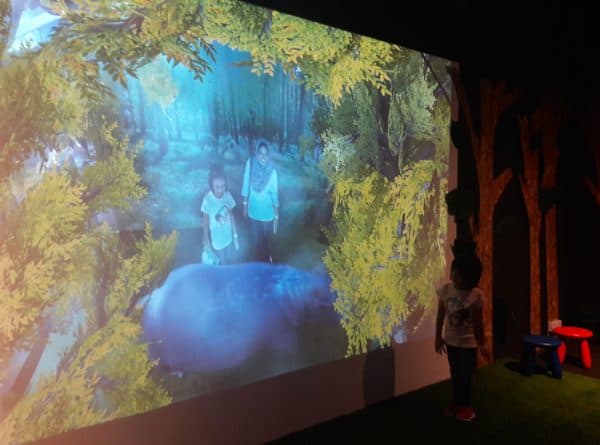 Ever try a virtual reality headset before? I hadn't. But with Skyride VR I got to fly around virtual Langkawi, sans wings, in my imaginary helicopter. In a separate room Future Art Space awaits and the staff are blind to visitors' age or size as we are all welcome to sit in diminutive chairs and color. Yes, I said color, as in creating a coloring book masterpiece which is then projected 3D style using Rainbow Alive technology. Very cool and everyone gets an A+.
Adults/Child RM25 pp
6D Cinemotion was not included in the ticket package I purchased but it looks intriguing enough from afar. Apparently the first 'outdoor' 6D Cinemotion in Asia. 3D stereoscopic visuals combined with 5D special effect seating is not something one gets to experience every day. Located right next to the SkyCab ticket booth, the roaring of the 6D dinosaurs sounds quite convincing from the entryway!
Open daily, 9:00am until 7:00pm
-Adults RM30 Child RM20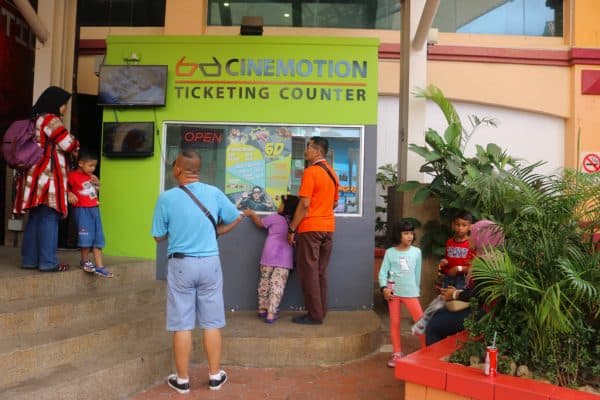 The Duck Tour is not as 'touristy' as it may appear and there is nothing quite like splashing into the sea in your very own motorized duck mobile! The 30-40-minute tour includes a short drive past Pantai Kok and Perdana Quay which may or may not come with a verbal narrative. The squeal worthy splash down, straight into the sea with a 'float-by' of the scenic harbor makes for some great photo opportunities so be prepared.
Open daily: 9:00am until 7:00pm *Closed as of June 2019
-Adult RM38 (60yrs+ RM22) ChildRM22 (kids under 4yrs FREE)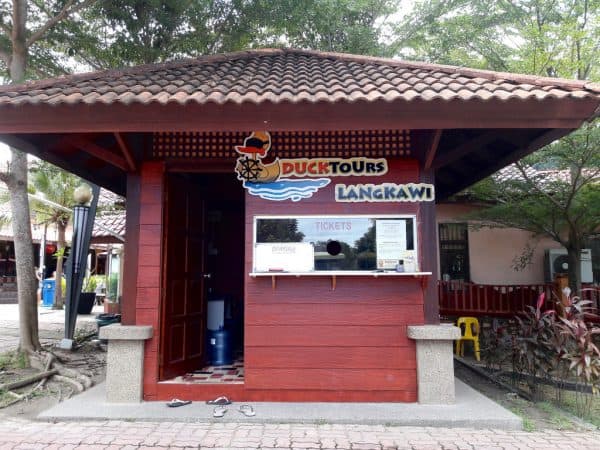 If you are keen to continue your sky-high fun, just down the road (across from Perdana Quay/Telaga Harbor) is Skytrex Adventures. Skytrex Adventures offers an affordable family friendly, zip line adventure park experience, which will have you soaring through the jungle like a boss.
-Open daily:9:00am until 3:00pm (last departure)
Ticket priced at RM45-RM75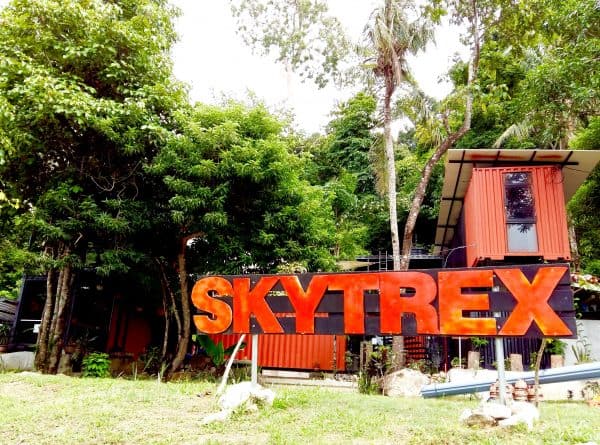 A Visit to Langkawi's Magic Kingdom is Priceless (almost)
I've lost count of how many times I have visited Oriental Village or ridden the Panorama Cable Car. Even on a weather hindered day, it never seems to disappoint. But my recent visit was the first time to take advantage of a 'package deal' which is especially attractive for anyone watching their budget. Given a slightly overwhelming selection of 4 combination packages, I chose Combo A for RM75. It came with an additional express line option for an extra RM50.
My combination of activities (including the express ticket) totaled RM125. That's less than 50USD. Had I gone ala carte, as I usually do, the total price would have been about RM168. I not only saved RM43 by choosing a package, I saved time by not hassling with further ticket purchases. In hindsight, I wish I had chosen Combo D for RM115, because it also includes the 6D Cinemotion and the Duck Tour.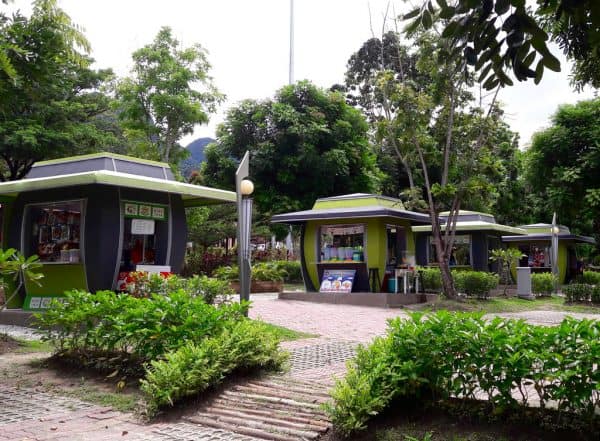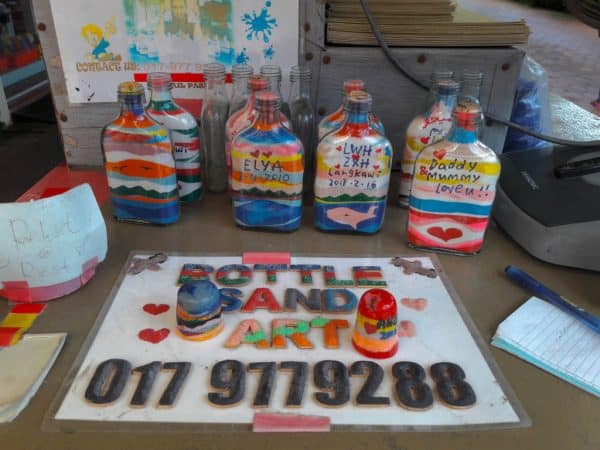 In addition to the SkyBistro, there are plenty of eateries, shops and even a fish spa to help balance out your adventurous day. Care to spend the night? The Geopark Hotel is smack dab in the middle of Oriental Village (and has a pool to boot!). For more information about the geological aspects of the Langkawi UNESCO Global Geopark, be sure to stop by the Geopark Interpretive Centre, located near the entrance to Oriental Village.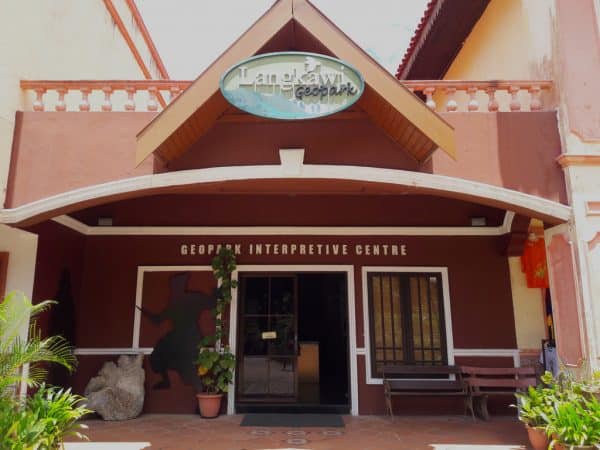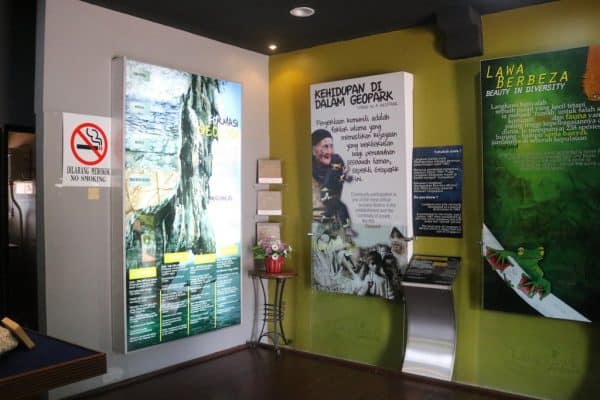 The Best of Langkawi Sightseeing
There is definitely more to Oriental Village than just the 'cable car'. It has new life. It's fun. It's not to be missed. But! You really should allot yourself more than a couple of hours. In fact, I highly recommend you make a day of it and try to get an early start. Wear comfortable clothes and be sure to hydrate. You will get a lot of bang for your Langkawi sightseeing buck and some great memories.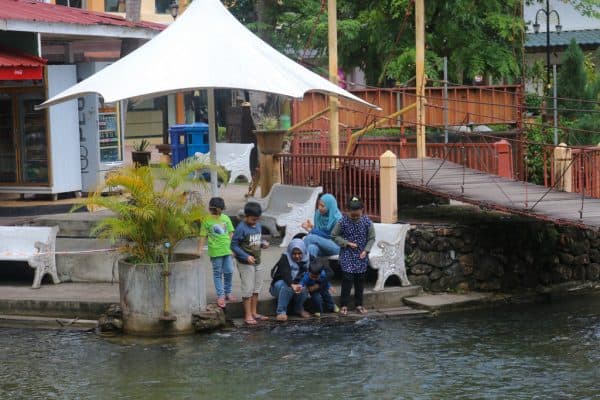 Panorama Langkawi/Oriental Village
Open daily: 9:30am until 7:00pm (normal hours)
T: +604-959 4225/1225
E: [email protected]
W: http://www.panoramalangkawi.com