On hearing the name Art in Paradise Langkawi (Interactive 3D Art Museum) one might envision yet another cheesy tourist trap, but you couldn't be farther from the truth. The massive three level 3D optical illusion art ( aka 'trick art' ) attraction is an eye-popping wonder and a must see-to-believe. Langkawi's latest sightseeing venue combines optical magic and pure fun as well as some art education and certainly enough visual fuel for plenty of creative interactions.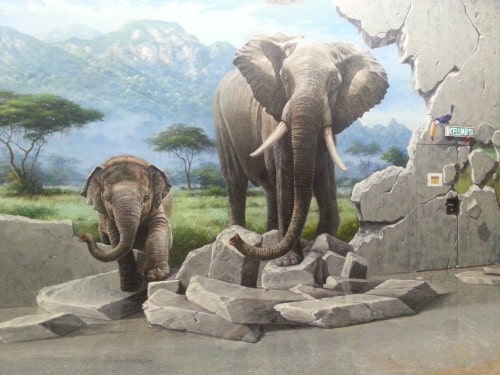 With the tagline, Have your beautiful memories here!, the Interactive 3D Art Museum does indeed give you ample opportunity to do just that. Between the three floor levels, the museum is broken up into nine somewhat overlapping areas, where no sooner are you escaping being trampled by wild elephants one minute, you could be shooting the curl on a 3D surfboard the next.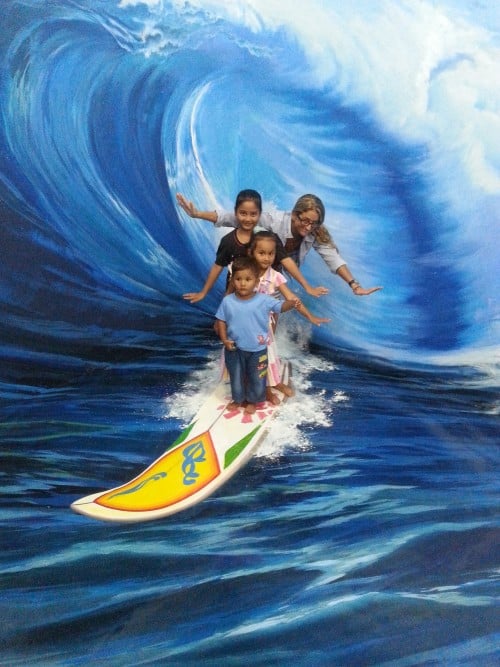 It's a lot to take in and you'll be anxious to start snapping as soon as you walk through the entrance, but if there is a bit of a crowd you can always come back so no need to rush your creative juices. However, the fun loving crowds can make for even more beautiful memories as strangers overcome their shyness and mix and mingle with each other. It's quite contagious actually and you can't help but have a good time.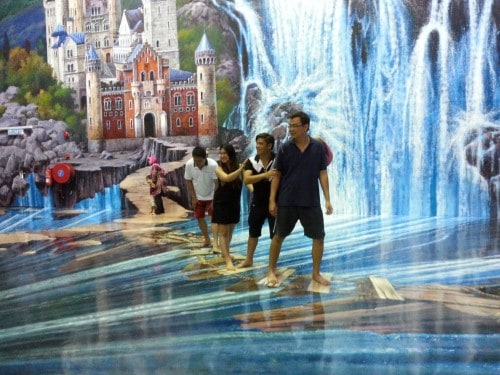 The Classic Zone of  Art in Paradise is probably my personal favorite. Seeing the reproductions of famous works of arts come to life in modern times is a fun way to learn art history as well as an opportunity to appreciate the beauty of art for art's sake. What can I say, the paintings are gorgeous!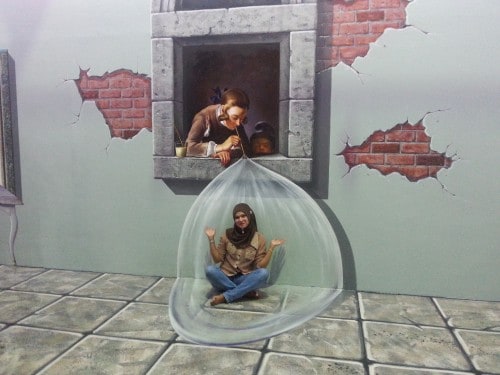 Overall, there are over 100 paintings and murals on display and well over 100 actual shooting points, so make sure you have ample storage space on your camera or smart phone. And although there are suggested 'spots' on the floor to assist you with your photographic imagery, there is plenty of creative leeway to choose your own compositions. Beauty and 3D art is in the eye of the beholder.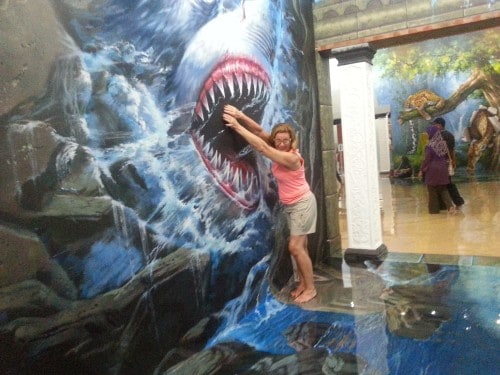 All of the artworks on display were hand-painted by 23 leading Korean Master Artists and at the average ages of 60, the last of their generation with these particular painting skills. I was lucky enough to actually visit the museum and see the artists at work on the final stages of completion, before it was fully open to the public.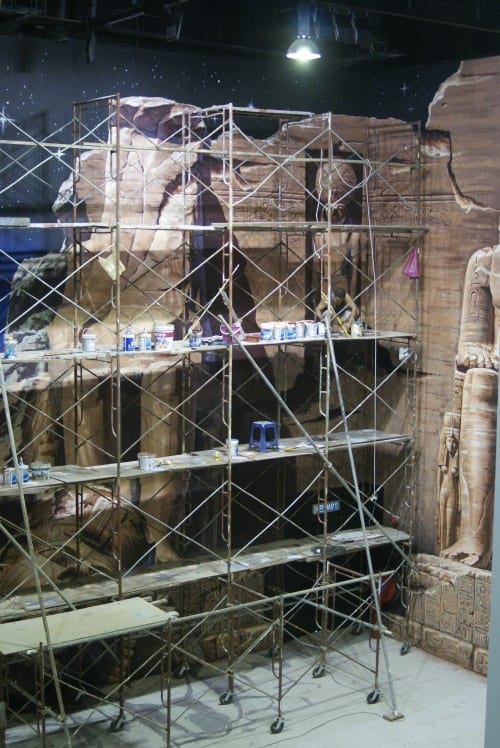 I actually had to drag myself there, expecting to see a low budget quick buck scheme, but I couldn't have been more wrong. My mouth literally dropped open. The artists' skill and talents obvious as they meticulously added miniscule details to create impressively realistic paintings. Making even an absurdly large kitten nightmarishly believable.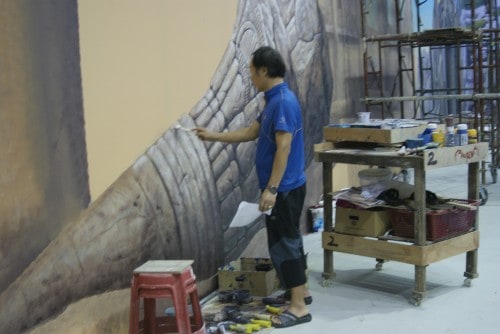 As someone who majored in painting as I once did, I may see the whole picture from another perspective but I can certainly appreciate the hours of pain staking meticulous labour that went into the interactive museum's creation. And amazingly it was completed in less than six months, right on schedule.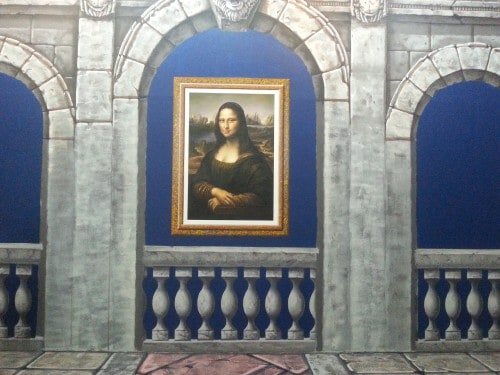 Art in Paradise Langkawi Interactive 3D Art Museum is located in Oriental Village, near the Panorama Cable Car. This sightseeing venue is suitable for all ages during any type of weather, making it a great addition for a full day of sightseeing fun.
* All photos were taken with an (old) Samsung handphone and not altered, I'm sure you will be able to capture your beautiful memories much more efficiently.

Art in Paradise Langkawi
Oriental Village, Burau Bay
T: 013 491 1124 / 016 557 6096
http://artinparadise.com.my/
Open: Daily 09:00 until 18:00
(Non- My Card) Entry: Adults RM38  Kids RM28