Although I'm very familiar with thrift shops, I'd never heard about bundle shops until I moved to Southeast Asia. My first encounter was at the Greenway Night Market in Hat Yai, Thailand. Stall after stall of piles of clothes spilling out from the shop entrances. Some items more bizarre than others, yet a potential gold mine for anyone with a creative fashionista mind and a sewing machine. Someone like Andie Walsh from Pretty in Pink. Not someone like me. At least not yet. Not until I was introduced to the wonderful world of Langkawi bundle shops.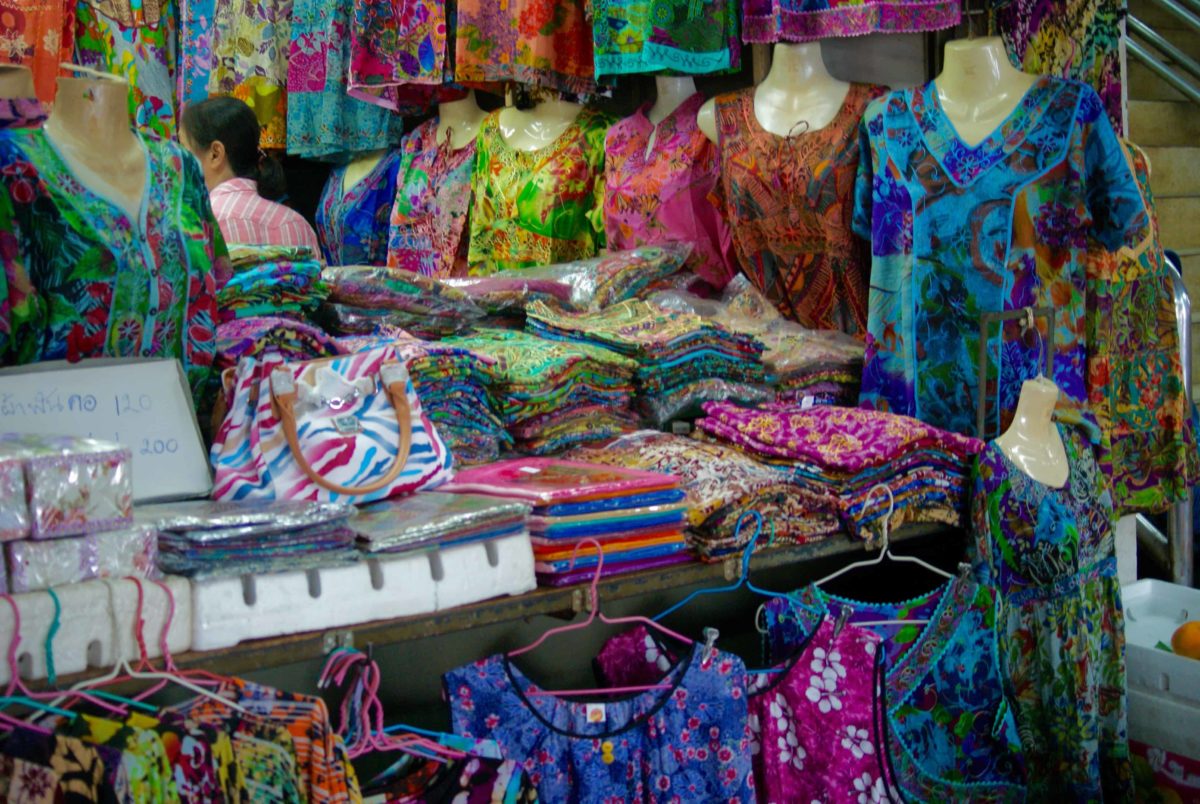 March 18, 2020 was the day every man, woman and child in Malaysia had their lives turned upside-down; locals as well as foreigners. I had arrived to Langkawi Island, from the mainland, just two days prior to the nationwide movement control orders. As the clock ticked and the days of the unknown future slowly slipped by, keeping oneself busy seemed to be the only antidote for 'thinking too much'. The end seemed just around the corner and yet after that corner, came another corner and another.
Some people decided it was time to clean house. I was one of them. With plenty of time suddenly on our hands, the act of cleaning out closets and drawers of excess seemed like a great idea. And I'm sure it was for some. But after boxes and boxes of clothes left my house, it didn't take long before I realized I needed some of them back.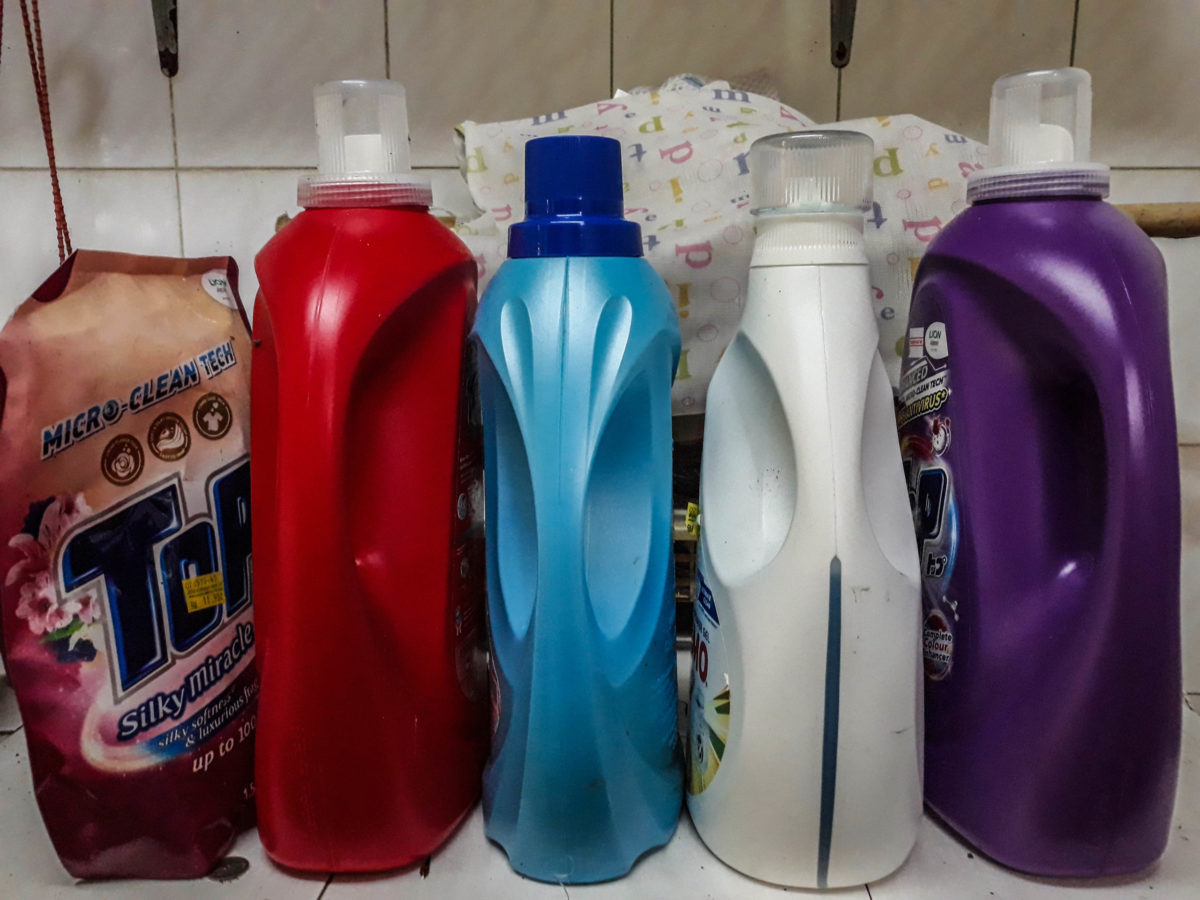 Wardrobe downsizing and basically wearing the same things every week (for over a year) brought me to the point of being a laundry detergent product tester. I wish I had kept notes or something and possibly get a PhD. in laundry, because I quickly discovered how threadbare any material gets with excessive washings.
The idea of a little retail therapy via online shopping sounds promising until you get a few complete disaster purchases in the mail. Add on the 'try and send it back during a pandemic' exercise and see how much fun that is! It's not by the way.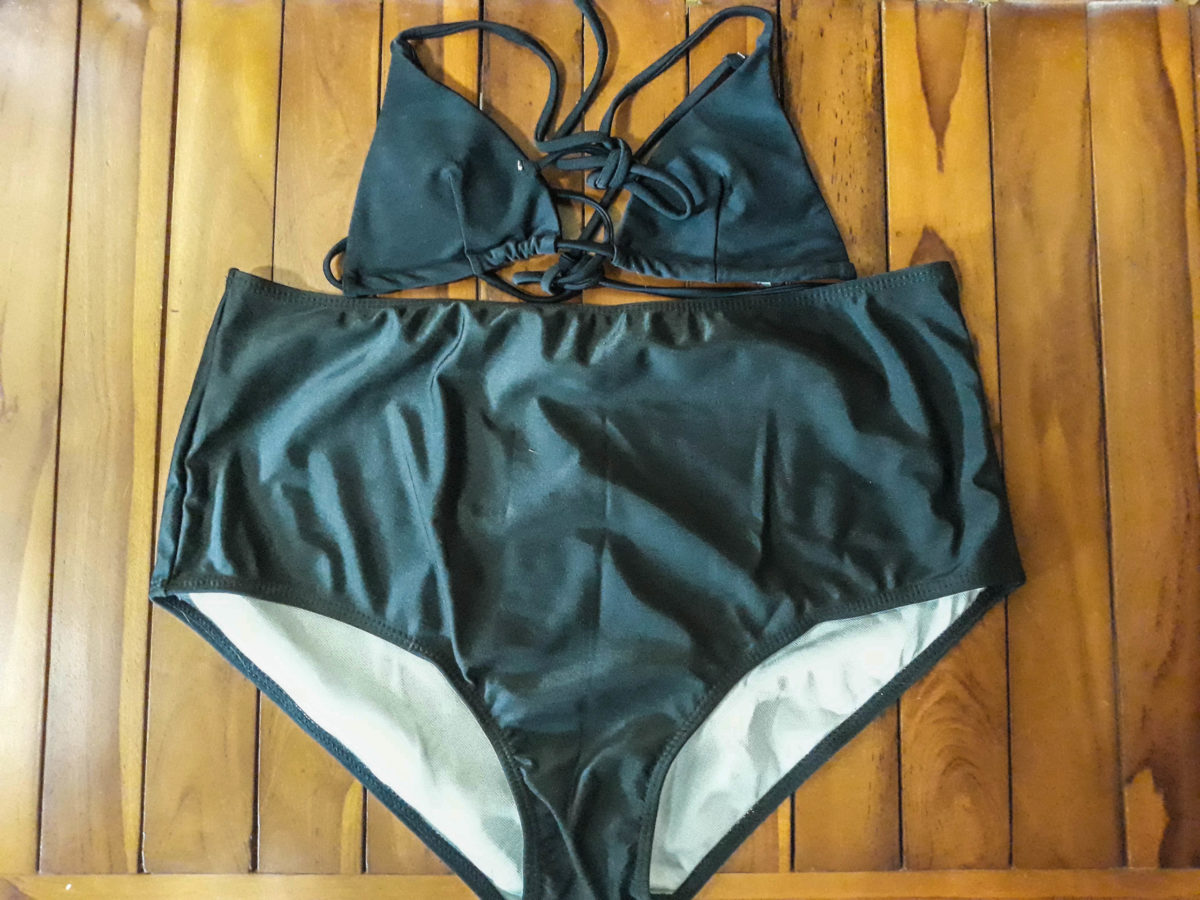 It wasn't long before I started noticing that many of us 'islanders' were looking pretty shabby. I was obviously not the only laundry detergent product tester. It was time to go shopping. But unfortunately, it was time to go shopping on a super tight budget, which isn't my particular strong point. The solution to that problem? Bundle shops. Fortunately, Langkawi has more than a few that are pretty darn eclectic too. Bundle and thrift shops.
What's the difference between a Langkawi bundle shop and a thrift shop?
What's the difference between a bundle shop and a thrift shop? The definition may overlap for some shops or be a mixture of both, but typically a bundle shop refers to clothes that are bought in bulk and then resold. A shop will purchase a 'bundle' of categorically similar items, such as t-shirts, shoes, or jeans, which may be all shapes and sizes, etc. and resells them.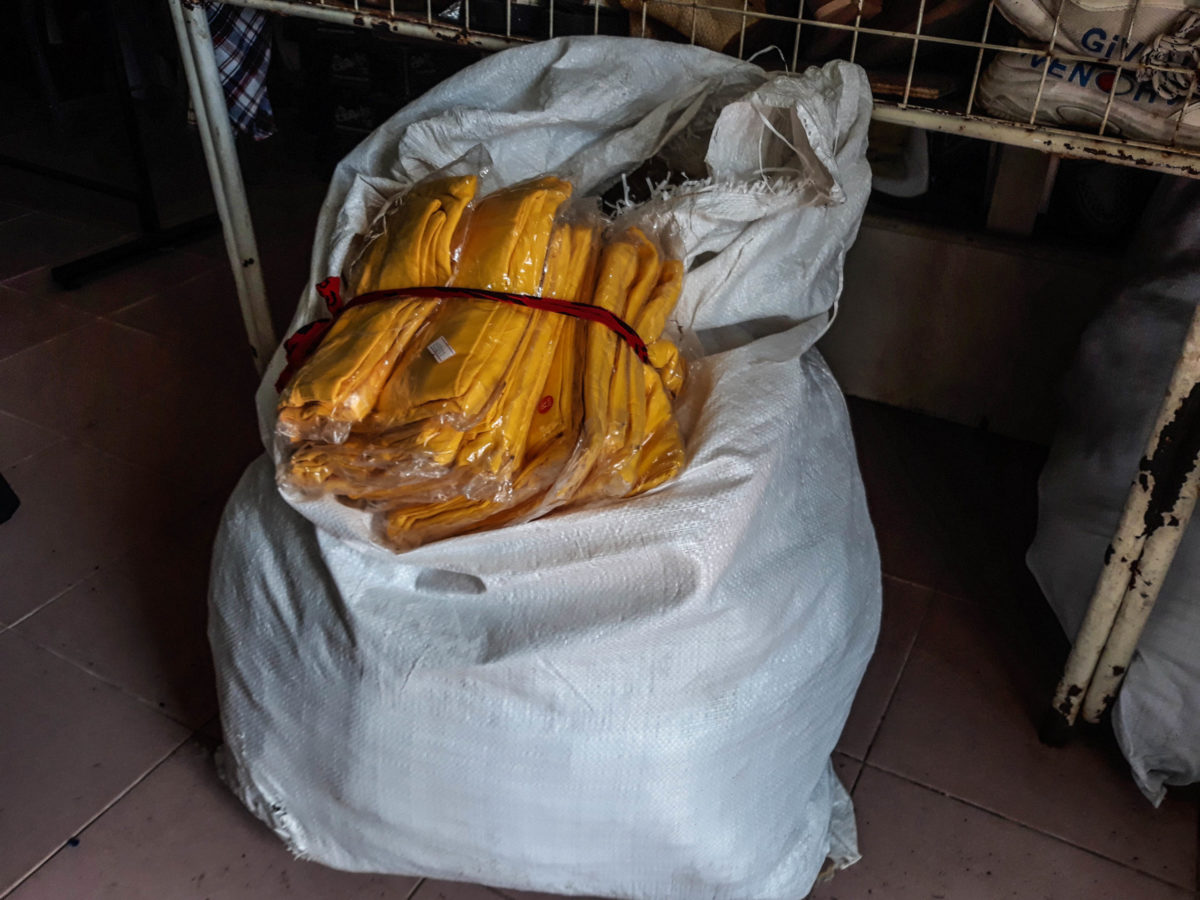 Some shops will patiently go through the various items and neatly fold or hang them up in some organized manner. Others may just dump the bundles on a table and let their customers plunder through them. In some cases the shop owner may not even know what they are getting until they open up the bundle bag; thus the reason certain shops may have an excessive amount of one thing. With any luck it will be a popular item and not something a bit out of place for the shops' general populous; such as ski jackets on a tropical island.
A thrift shop is more on the lines of 'pre-loved' and second-hand. Thrift shop merchandise can come from donations or hand selected purchases by the shop owner. Thrift shops may even include consignment items, where a private seller gives the shop a percentage of the goods they are selling. Thrift shops usually include household items, jewelry, sporting goods, pet supplies and more, in their inventory as well.
So, are you ready to go bundle shop shopping? Here are the top picks of Langkawi Bundle Shops and Thrift Shops that I discovered in my quest for some budget friendly, retail therapy. And a map to boot!
Kuah Town Bundle & Thrift Shops
4 Paws Global Thrift & Consignment *New location, new management 2023

Retail therapy takes on new meaning when a shop's proceeds go to a good cause, and 4 Paws Global Thrift gets a high five from me in that department. The brainchild of two animal loving expats, 4 Paws' profits are used to help pay for the neutering and spaying of local stray cats and dogs. They also help pay other vet bills that a stray may incur, up to RM200 per animal. Recipients are at the discretion of the shop's volunteer staff.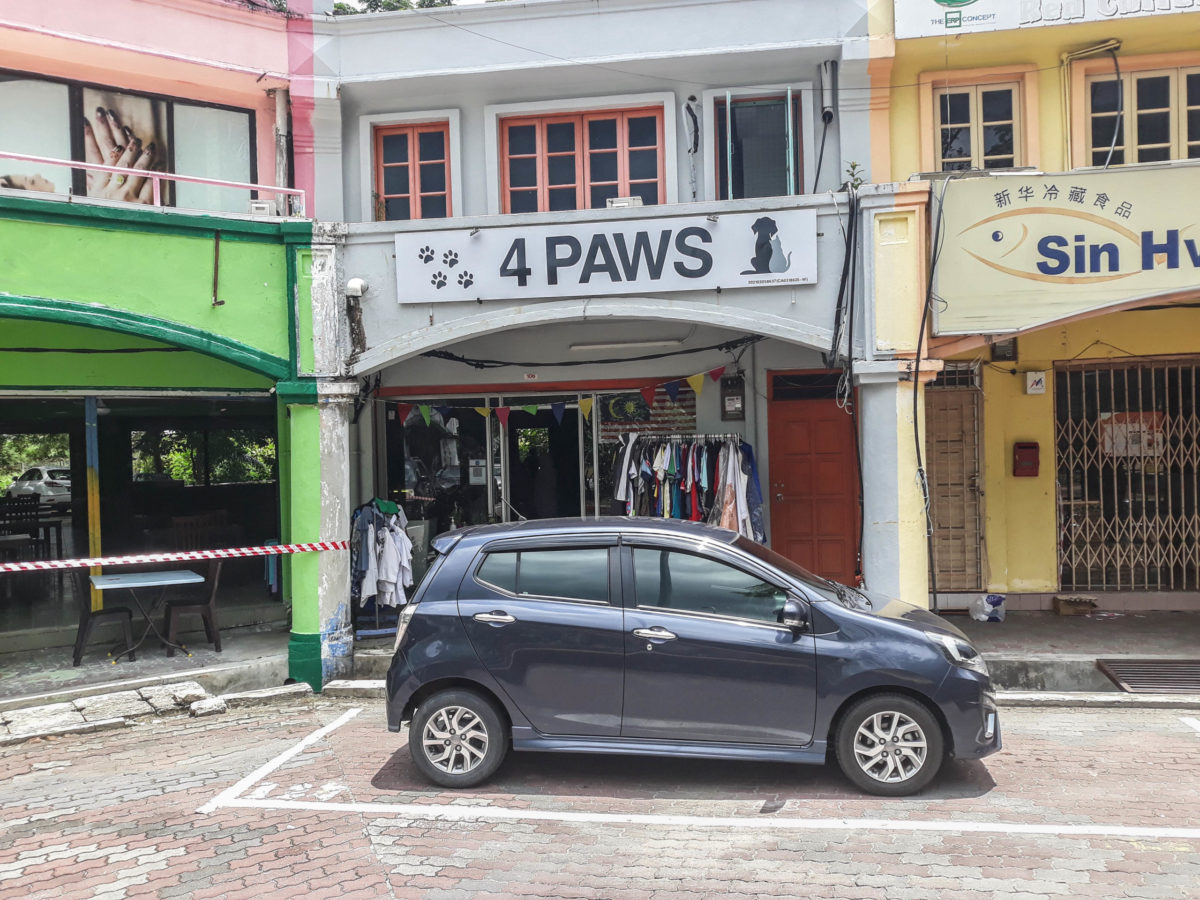 It's difficult to just 'window shop' at 4 Paws, because you will surely fall in love with the treasure trove of second-hand goods on display. From fancy footwear and furniture to kitchen appliances and golf clubs, the majority of items for sale are at irresistible, bargain basement prices.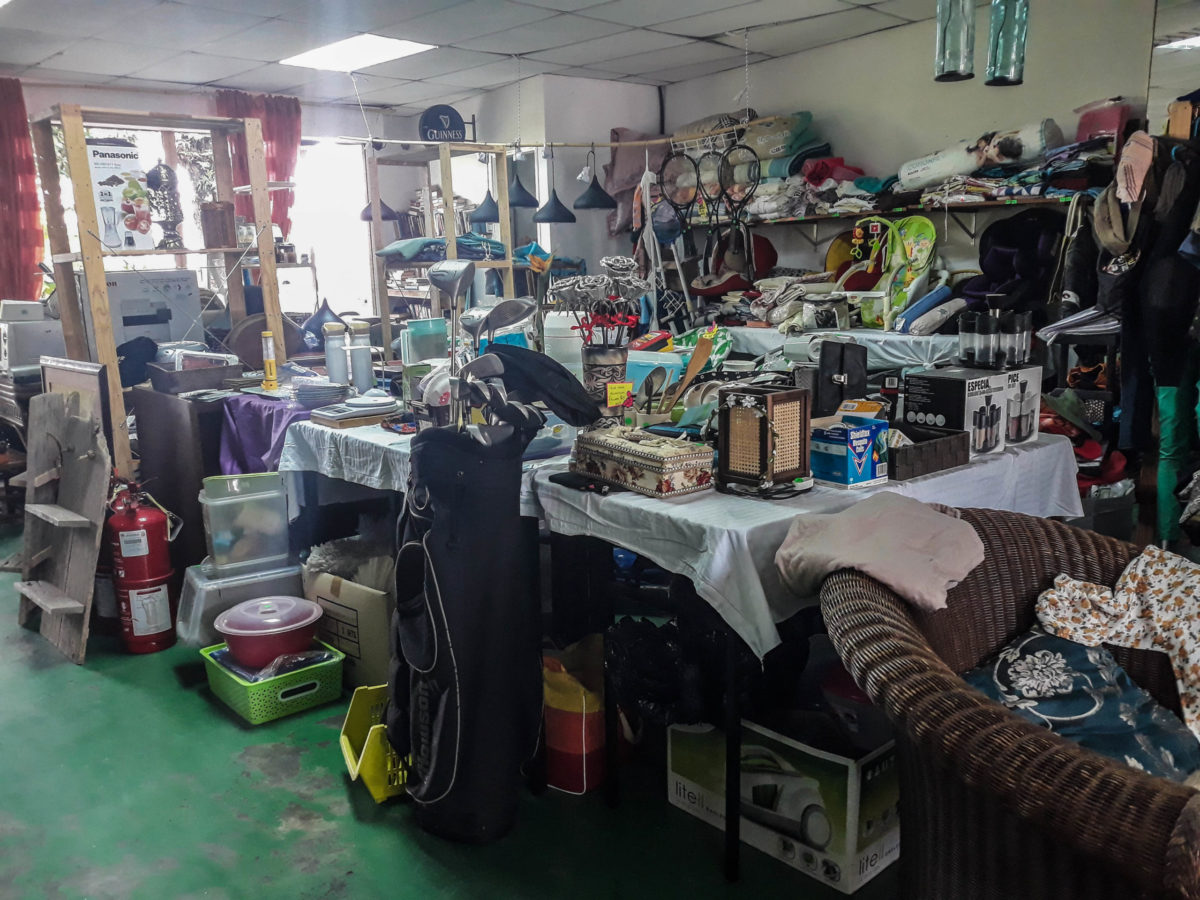 4 Paws is also a consignment shop, which means some of the pre-loved items are still loved and considered valuable enough that the seller would like to make a few bucks and give 4 Paws commission (which goes into their community service fund).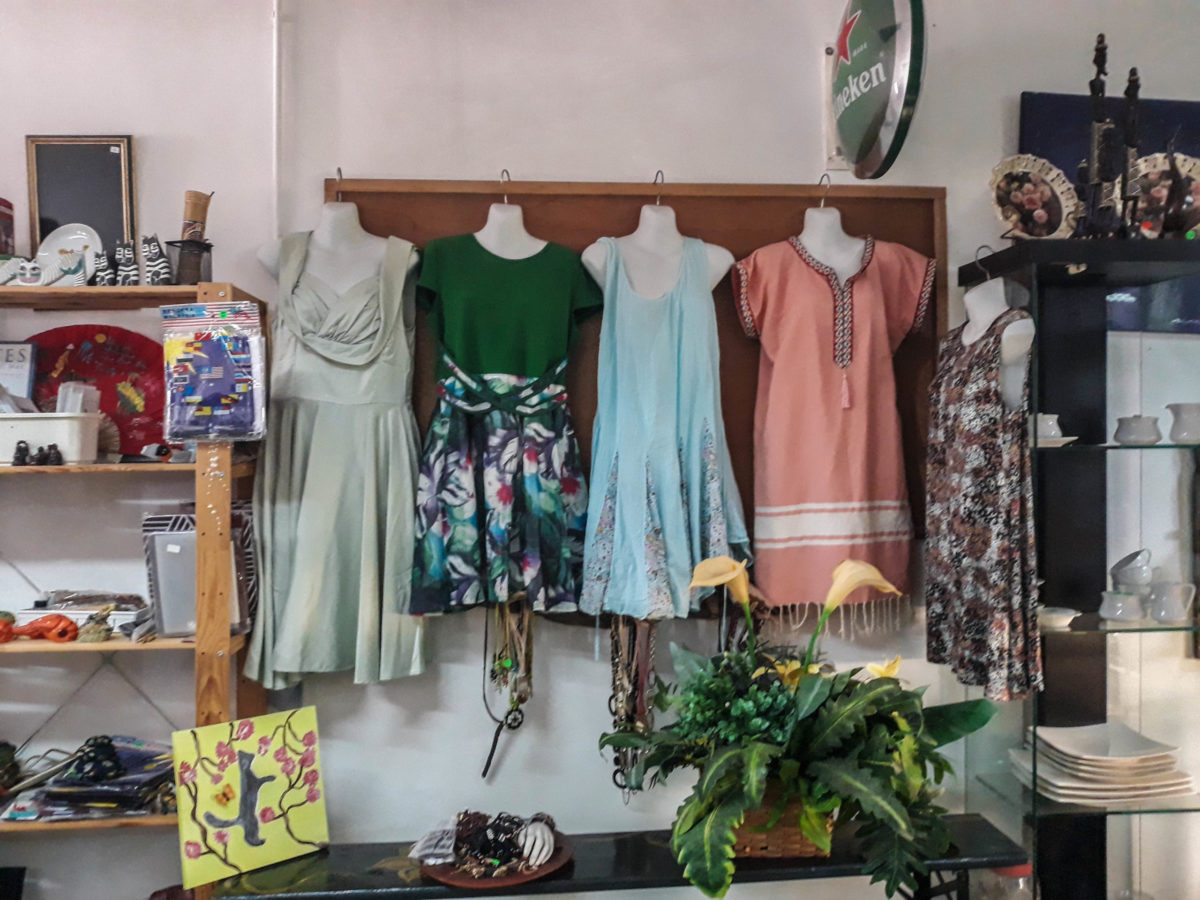 However, much of the items at 4 Paws come from donations. From either folks moving off island, locals de-cluttering their homes or perhaps from the estate of deceased individuals. But all in very good condition. Located seaside near the Kuah countdown light, 4 Paws is definitely a top Langkawi thrift shop to check out.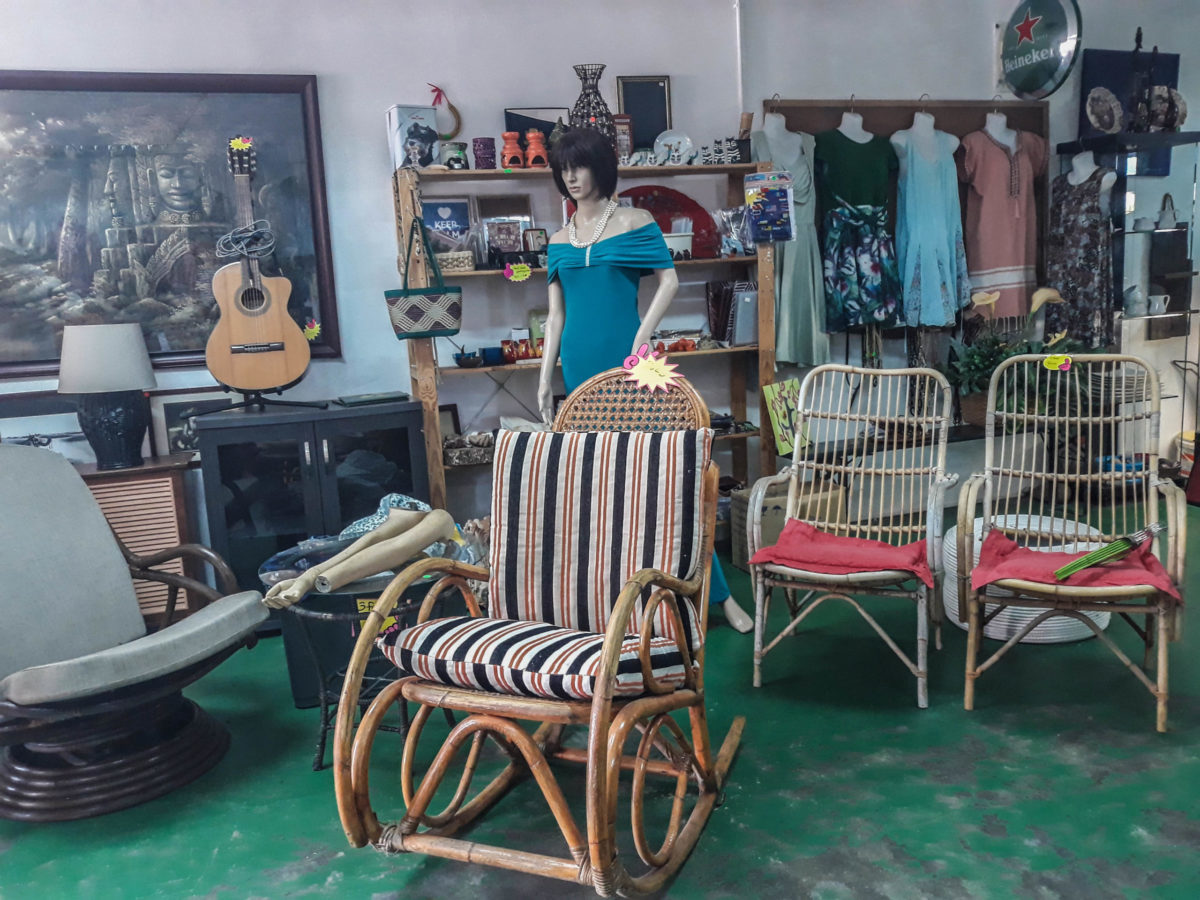 4 Paws Global Thrift & Consignment, Kuah (Near Bank Garage Cafe)
Open: 1000 to 1500, +60 12-652 1396

Perabot Secondhand Hotel Thrift
Their simple banner sign reads, 'Jualan Parabot & Barang-Barang Hotel', which means 'Sale of Hotel Furniture & Goods'. Against the non-descript, corner shop lot roll doors, the Perabot Secondhand Hotel Thrift Shop is easy for a passerby to miss. But their highly trafficked Kuah location is a prime spot for foot traffic in the know. And now you know too!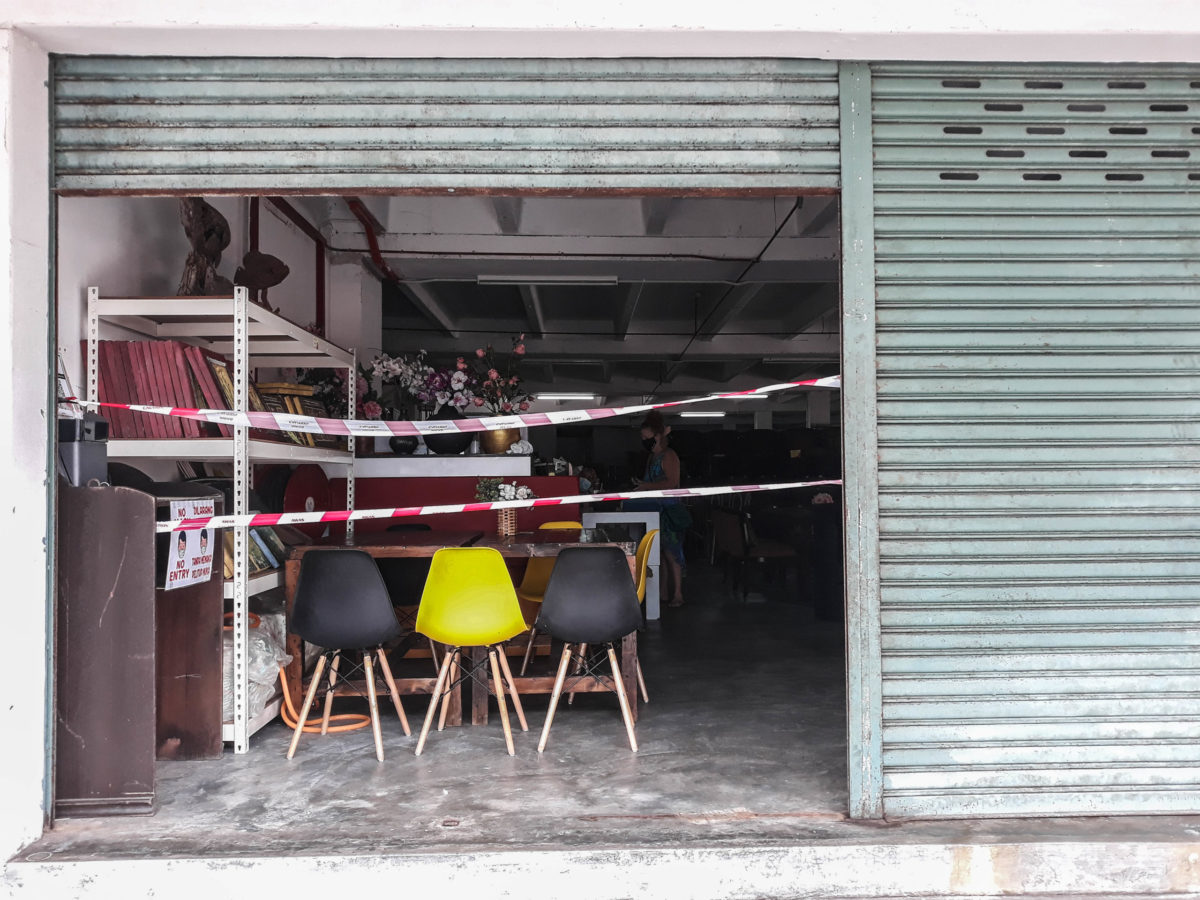 Perabot Secondhand is jam-packed with hotel furniture and a variety of hotel goods. From hotel room furnishings to food outlet supplies to gift shop inventory, if a local Langkawi hotel remodels (or closes down) there is a good chance that their rejects will end up at Perabot Secondhand.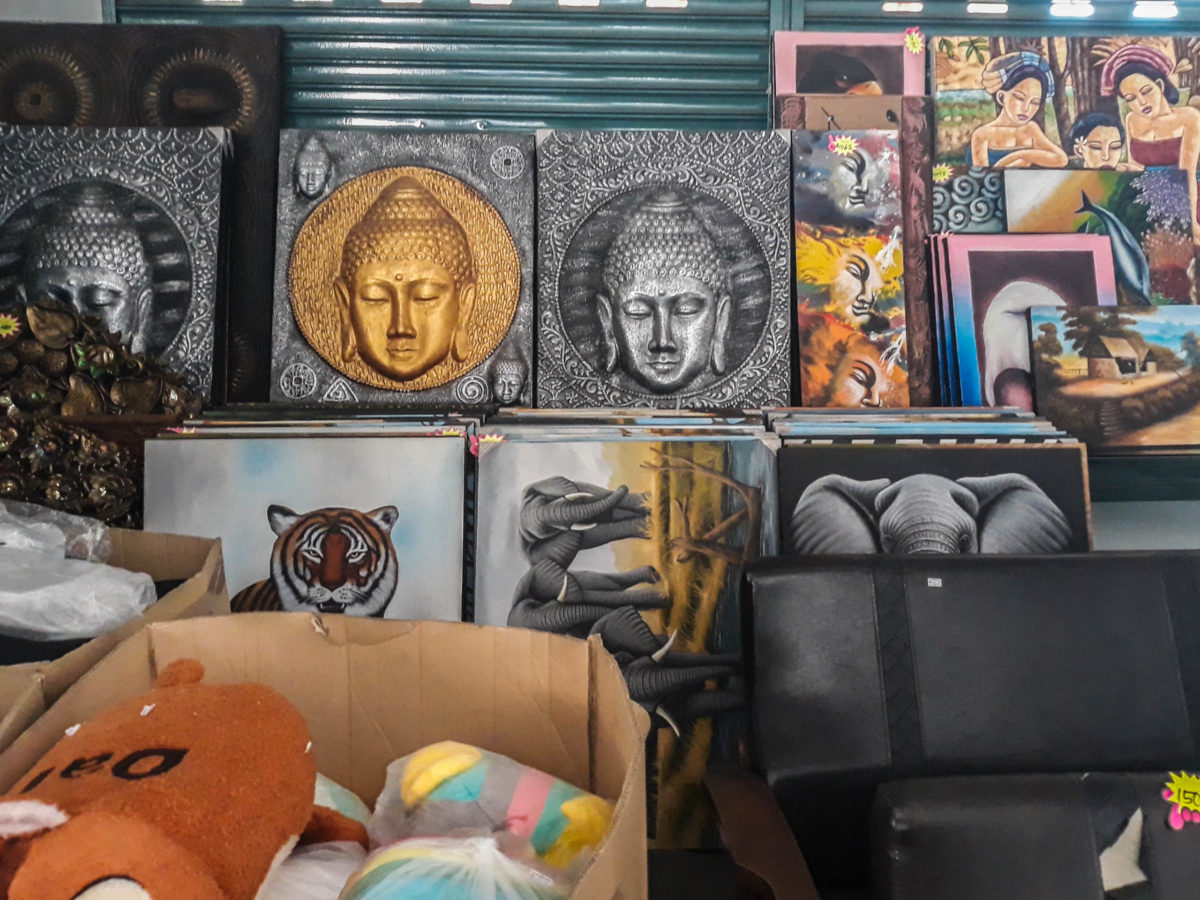 A simple peek in the door might be off putting to a few, but the true thrifter will see past the looming chaos of stacks of chairs and heavy furnishings. Perabot Secondhand is 100-percent explore worthy and well worth taking one's time to circumnavigate the entire interior. This shop also has boxes of gift shop oddities, shelves of decorative knick-knacks and loads of kitchen supplies. I scored a new camera bag and portable hammock chair for my own thrifty efforts and will definitely be back to dig around some more.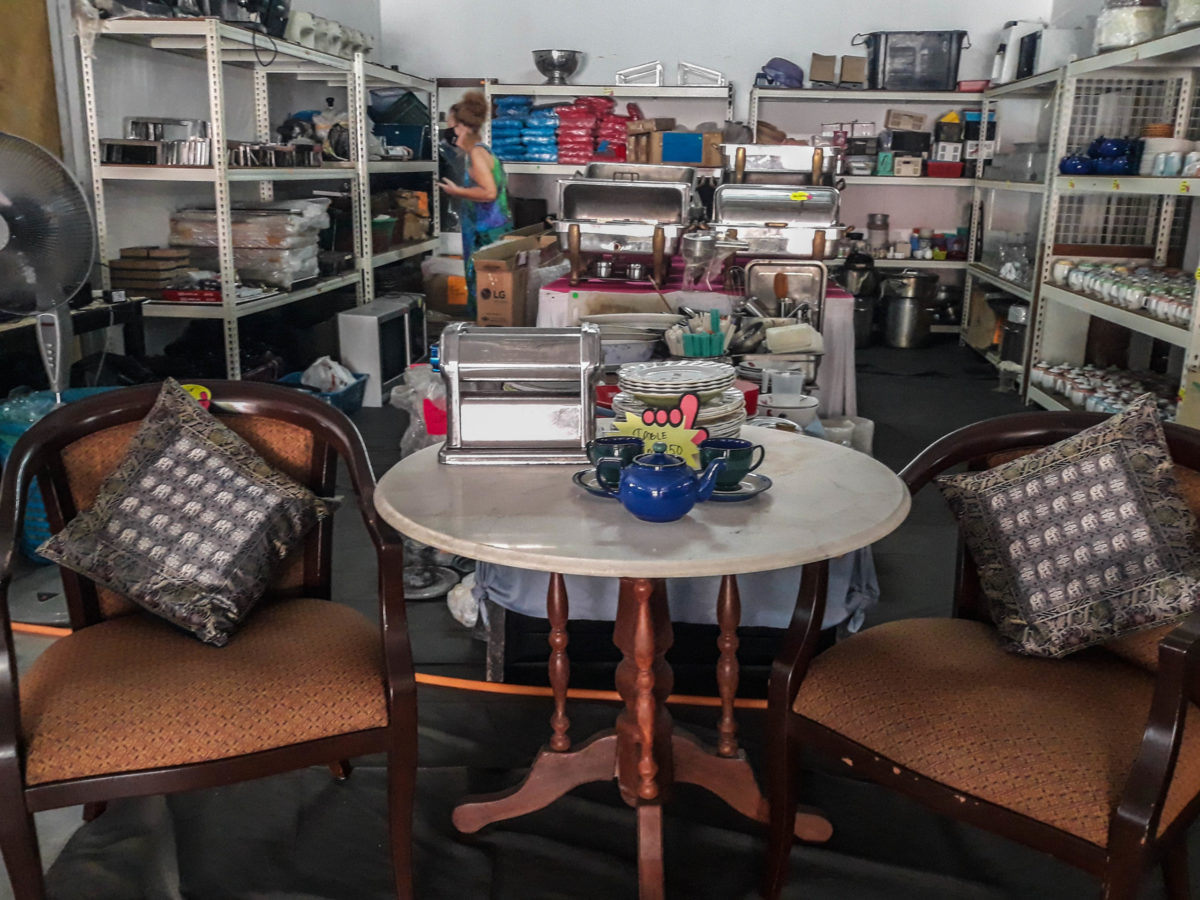 Although the Perabot Secondhand may appear like a fly by night or temporary (just passin' through ma'am) business venture, the owners of the shop are anything but. Their main business is OKB Project, a well-established hotel and restaurant supply store at another location in Kuah. If anyone knows hotel furnishings they certainly do.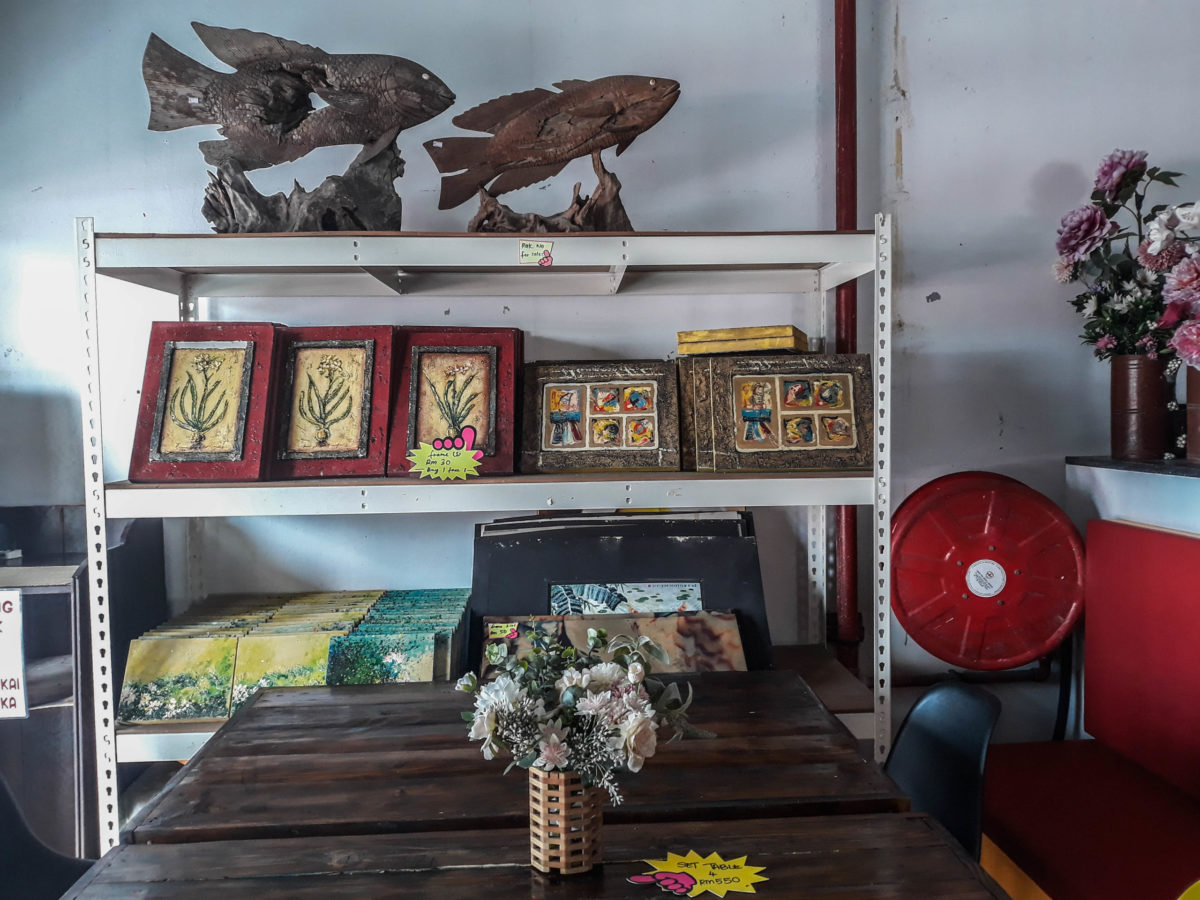 Perabot Secondhand Hotel Thrift, 159 Persiaran Bunga Raya, Kuah
Open: 1000 to 1700, Sun thru Fri (Closed Saturdays), +6012-535 9749/ +6012- 626 2694
My Little Parsley Thrift & Consignment
My Little Parsley has a little bit of everything. Ok, actually they have a lot of everything. And rightly so considering owners Azman and Lisa have been in the bundle and thrift shop business for about 5 years and have accumulated a crazy number of things. I suspect they've also been gifted, over the years, with a few things which they were too polite to say no to. I get it. I'm also guilty of occasionally 'donating' broken appliances and torn clothes to charity organizations, because 'someone might find a use for it'.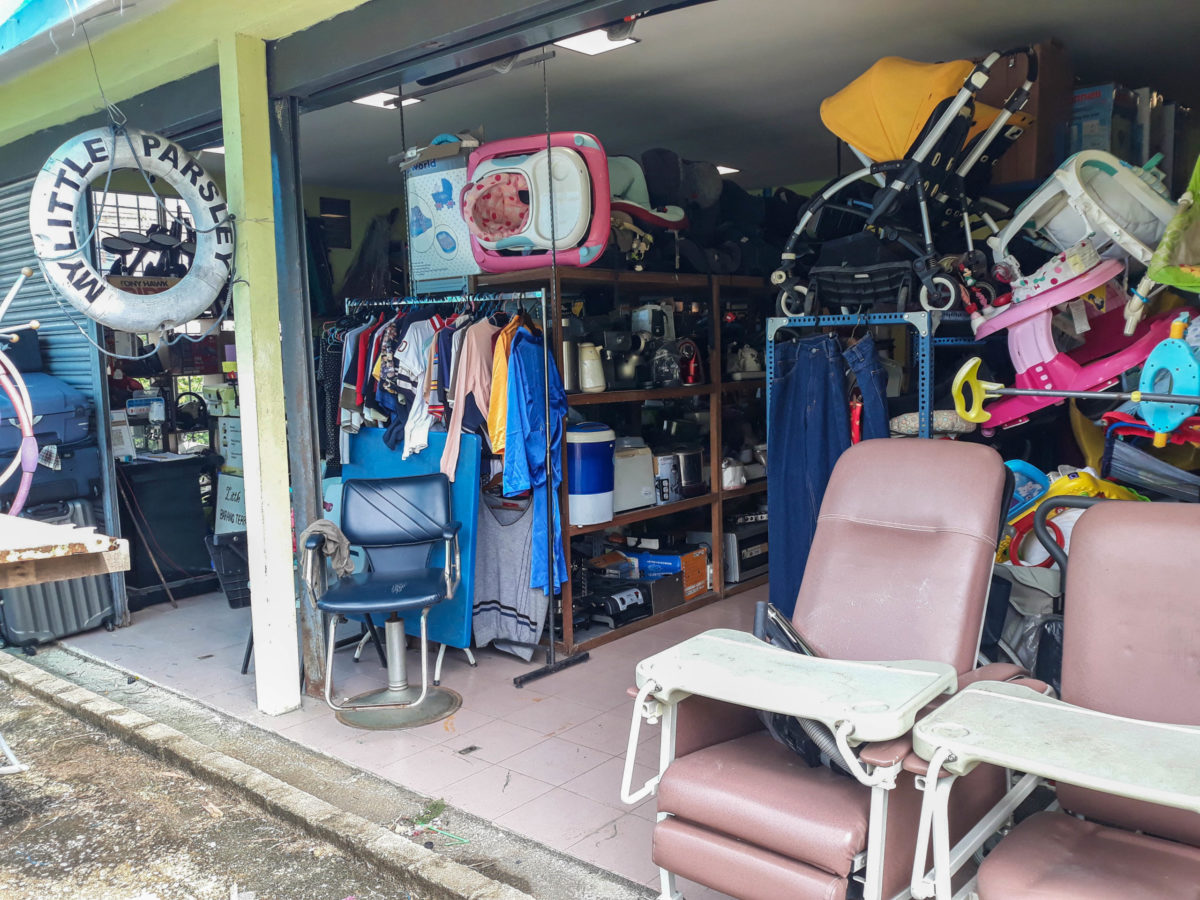 That said, My Little Parsley does have quite a collection of old mechanical and electrical misfits that might have just the missing part you need to bring an ancient blender or old cassette player back to life. Seriously. I get that too. Sometimes us old farts also hate to part with beloved appliances and electronics that we have history with, or that have some weird sentimental value.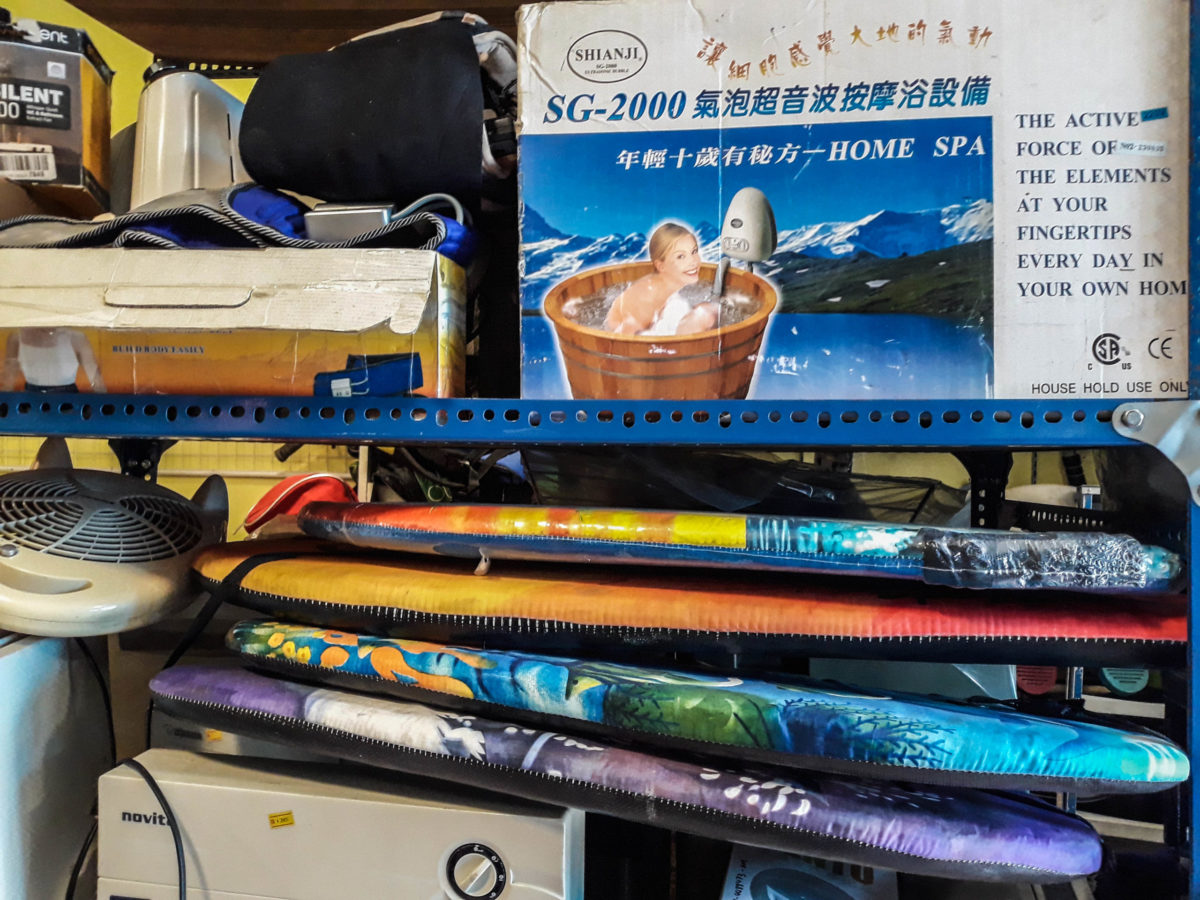 Setting up house? My Little Parsley also has plenty of dishes, glasses and cutlery, perfect for newlyweds on a budget. Lots of second-hand toys and baby seats too. From stuffed animals (the toy version) and sports equipment to musical instruments and rice cookers, the main shop space has jam-packed shelves of goods. Some of the items are still in their original boxes as they've never even been used before!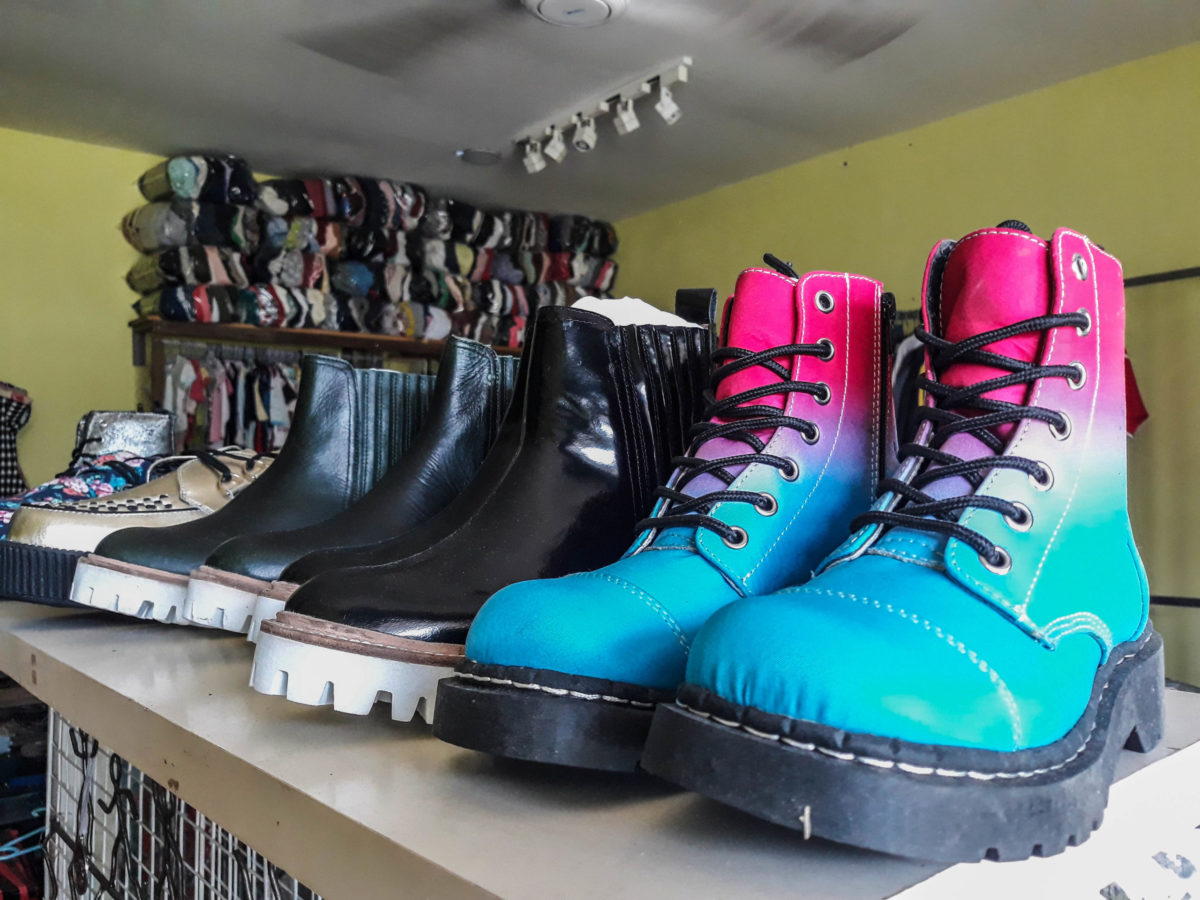 The shop itself is broken up into two sections; a you-name-it area and a separate clothing bundle area. The My Little Parsley team is well-versed in the ins and outs of the bundle world and get much of their bundle clothing from Singapore. You will find boxes and boxes of brand new (left over stock) shoes as well as clothing items. Creatives will find the selections fun and inspiring.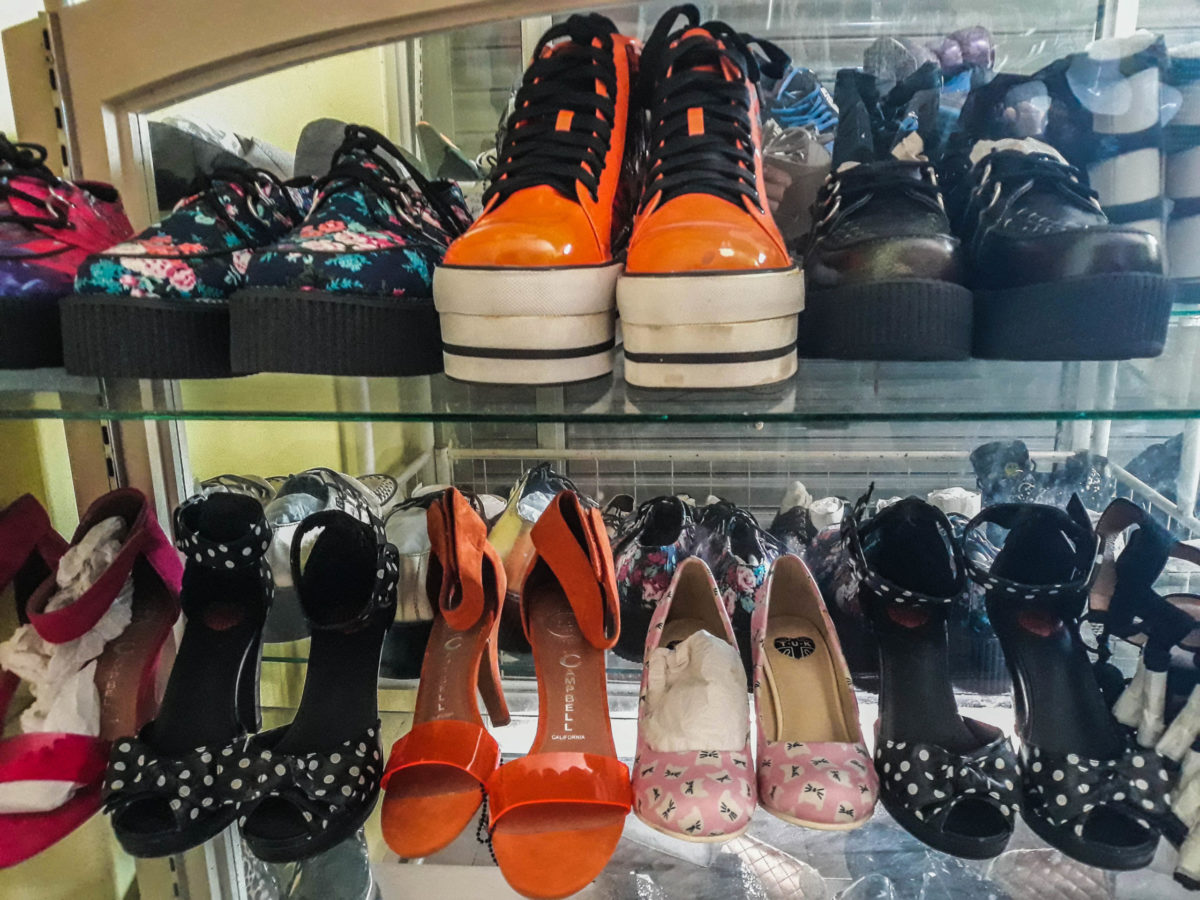 Located on the Jalan Padang Matsirat main road (as you are leaving Kuah), My Little Parsley's life ring buoy sign is just visible from the street, so don't drive too fast if you're looking for them. The shop may be 'too much' for some, but true thrifters and bundle shop fashionistas will have a field day here. I sure did!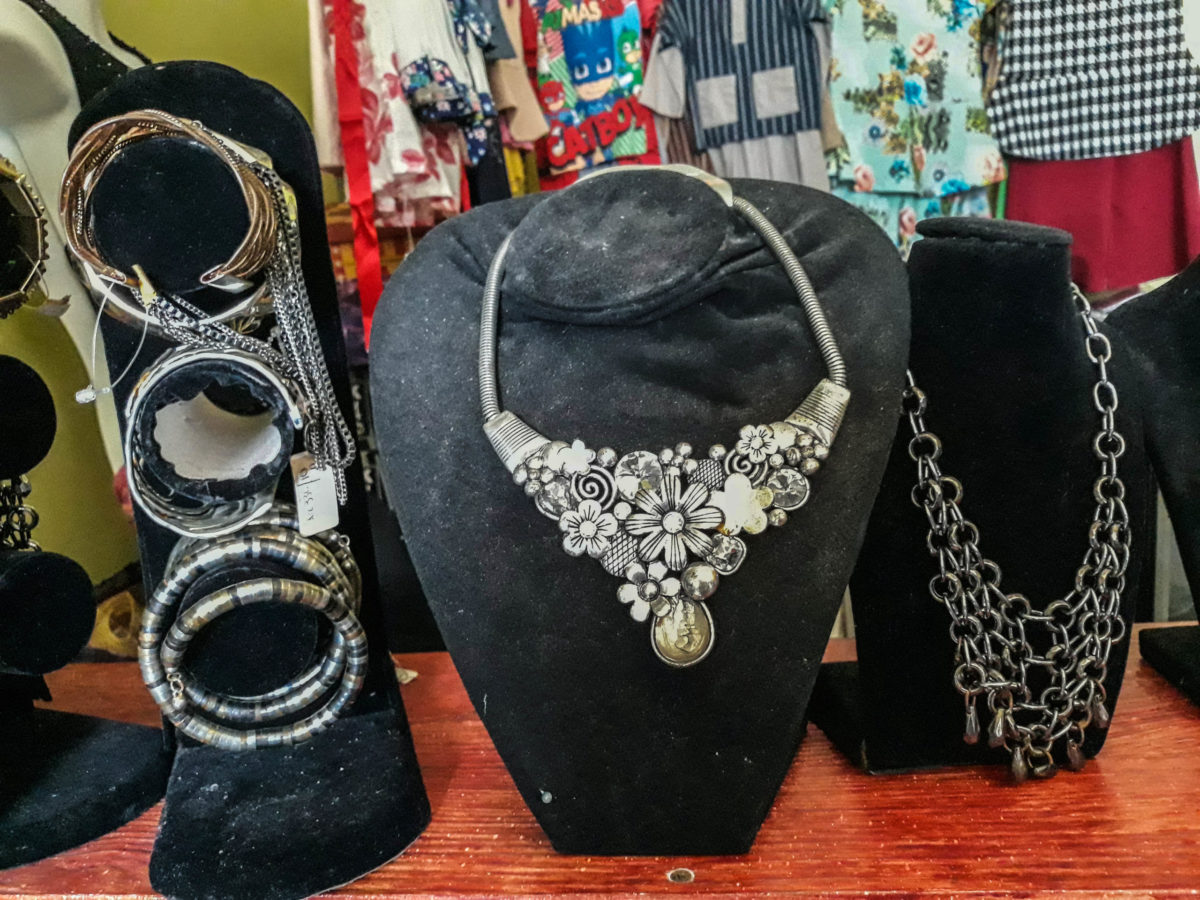 My Little Parsley Thrift & Consignment, No 20 Kampung Dede, Sg Menghulu, Kuah
Open: 1000 to 1800, Sat & Sun/ 0900 to 1800, Mon thru Thurs (Closed Fri), 011-3556 3546/ 011-1101 4264

Padang Matsirat Bundle & Thrift Shops
Bentayan Bundle Shop
If you're in the market for t-shirts and jeans, Bentayan Bundle has got you covered. Not only do they have an eclectic assortment of graphic tees they have an impressive selection of Levi jeans (and other brands). Flannel shirt fans will go gaga over Bentayan's flannel collect too; multiple colors pallets, patterns and brands are available for men and women (or at least while the bundle stock lasts).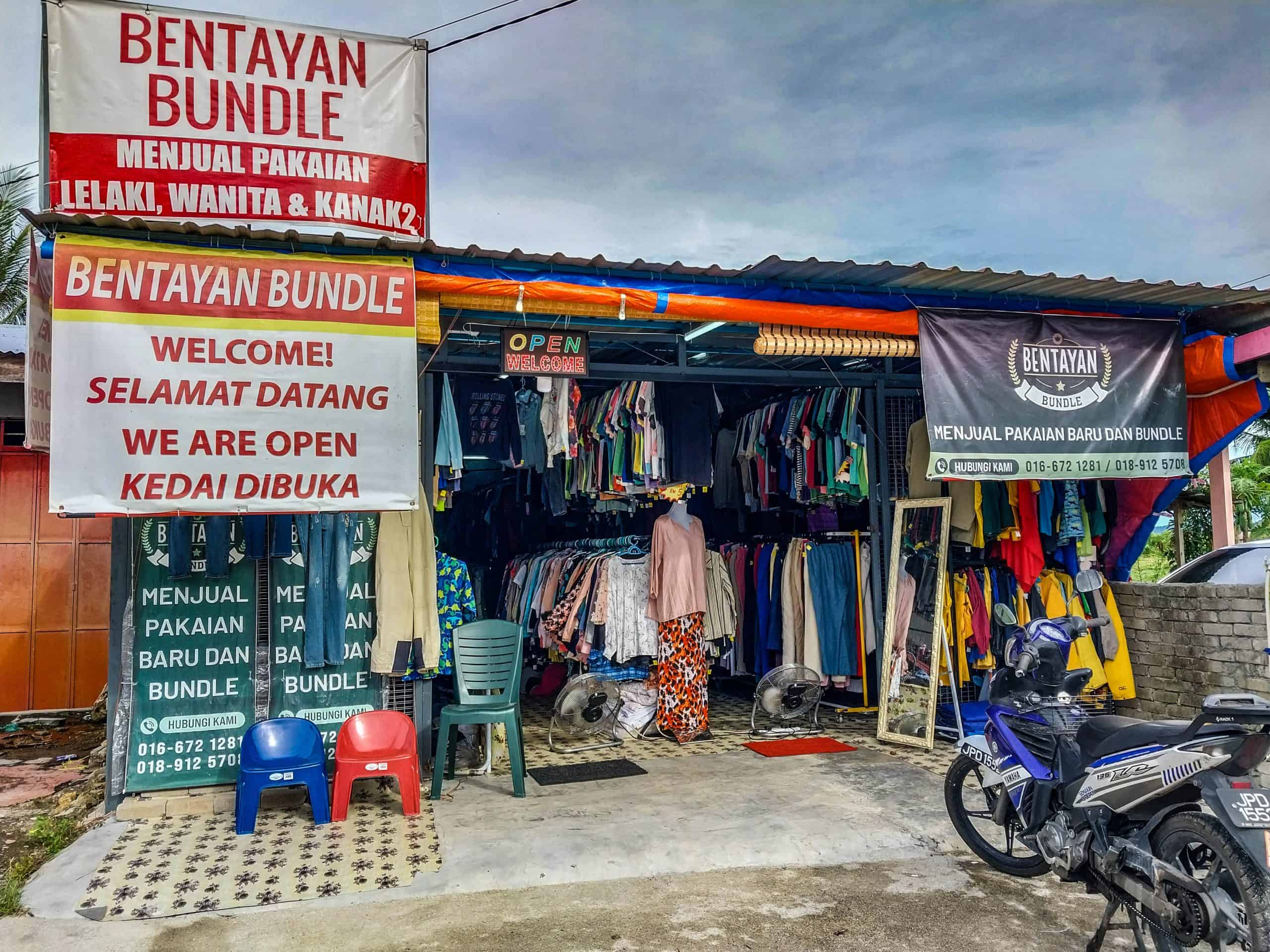 But that's not all Bentayan carries. They also have dress shirts and blouses, cargo pants, and sportswear for both men and women. Some footwear too. So, take your time and browse, because the well-organized racks are full (and I do mean full) of bundle shop treasures. The shop owners are also onsite to help you find just the right fit.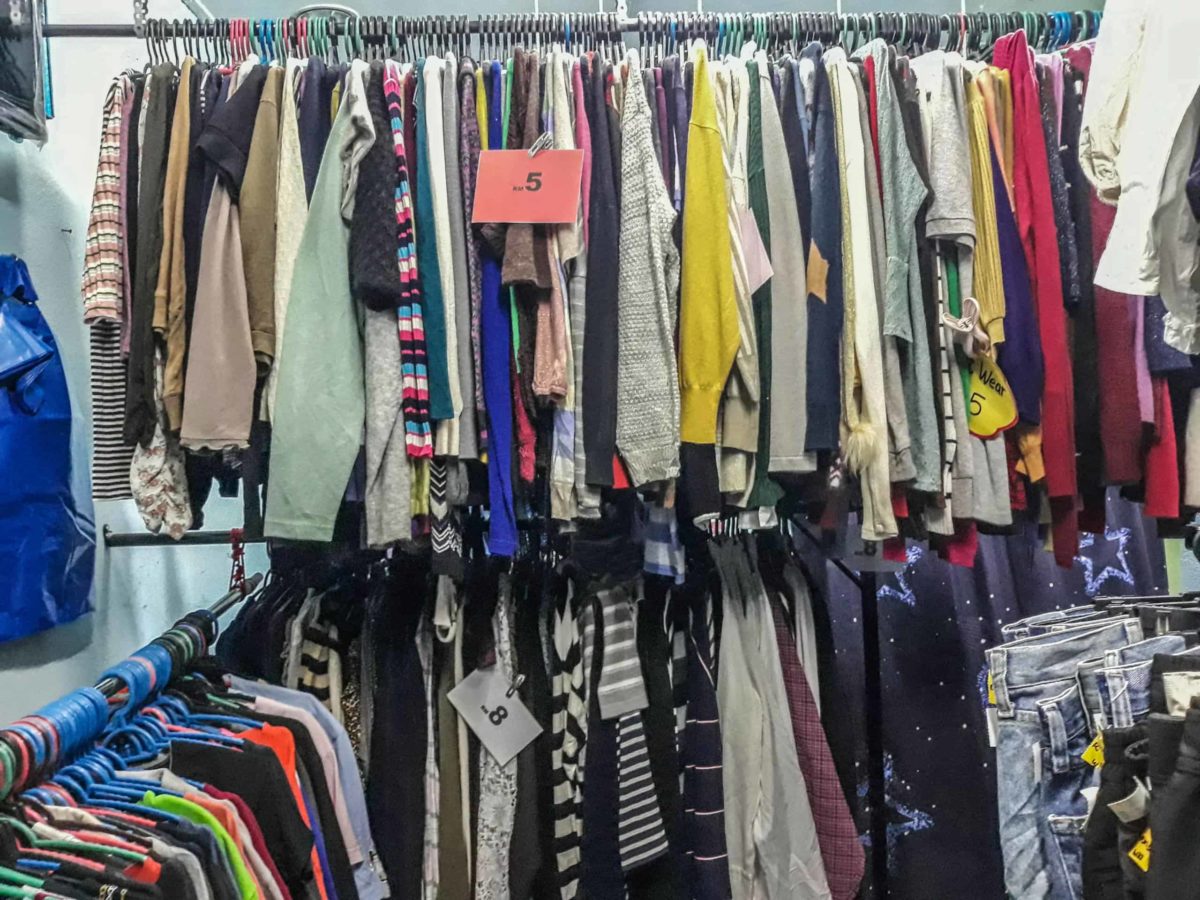 Bentayan Bundle is easy to overlook as the small shop is tucked away near the back of the Padang Matsirat Pasar Awam (wet market). A couple of stalls over from my favorite kelapa parut (shredded coconut) vendor too, as a matter of fact. So be sure to stop there too if you need some shredded coconut. *New location as of 2022 is Lot1288A Kampung Ranggut Besar on Jalan Kuala Teriang. You can't miss their roadside sign!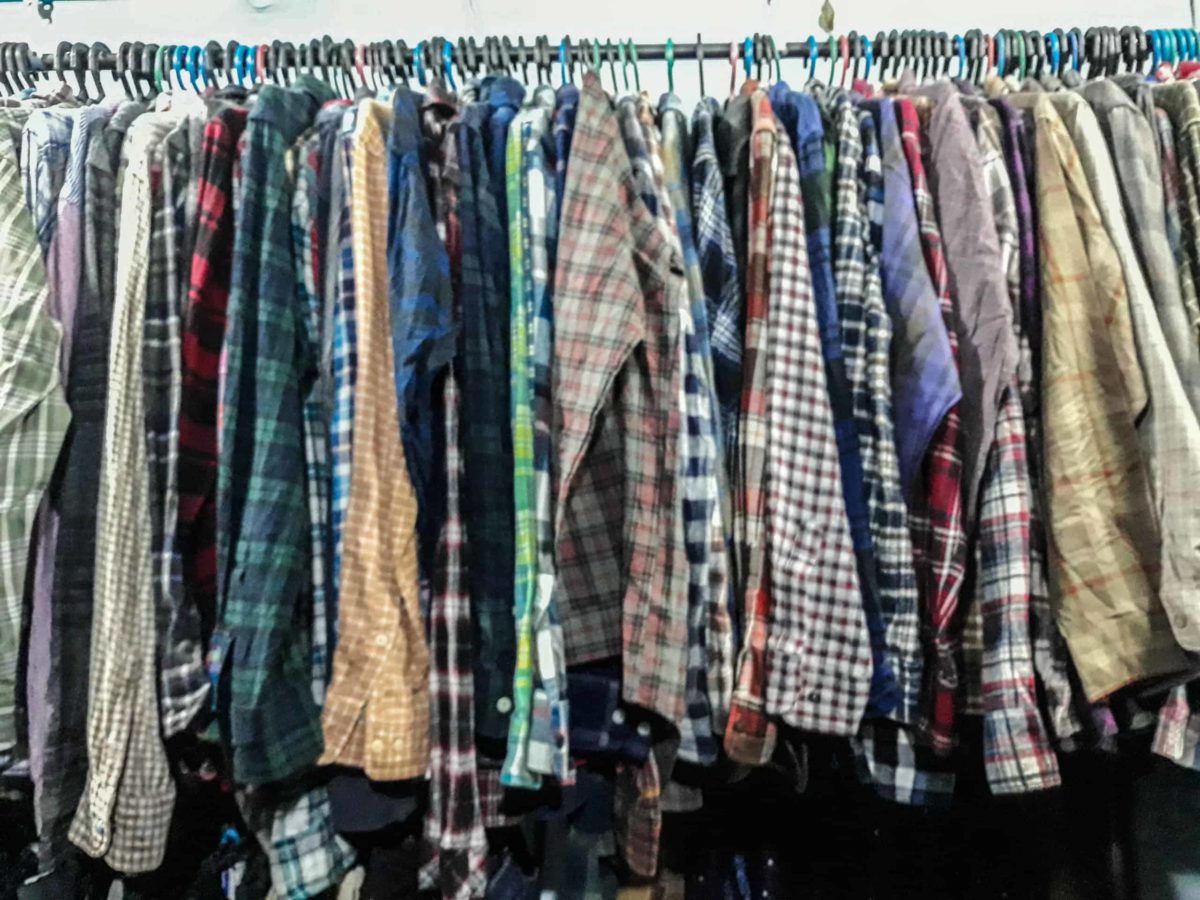 Bentayan Bundle, **New Location** Jalan Kuala Teriang (very near CC Bundle)
Open: Daily 1600 to 2100 (updated Feb 2023), 016-672 1281/ 018-912 5708
CC Bundle Shop
Perhaps more famously known for their LIVE Facebook sell-a-thon videos, CC Bundle Shop specializes in shoes and 'vintage' wear. From name brand sportswear to a diverse selection of vintage Ts, CCB's prices range from dirt cheap to flat out pricey. But don't be put off by one or two gasp-worthy price tags because if you keep looking you will definitely find something great within your shopping budget.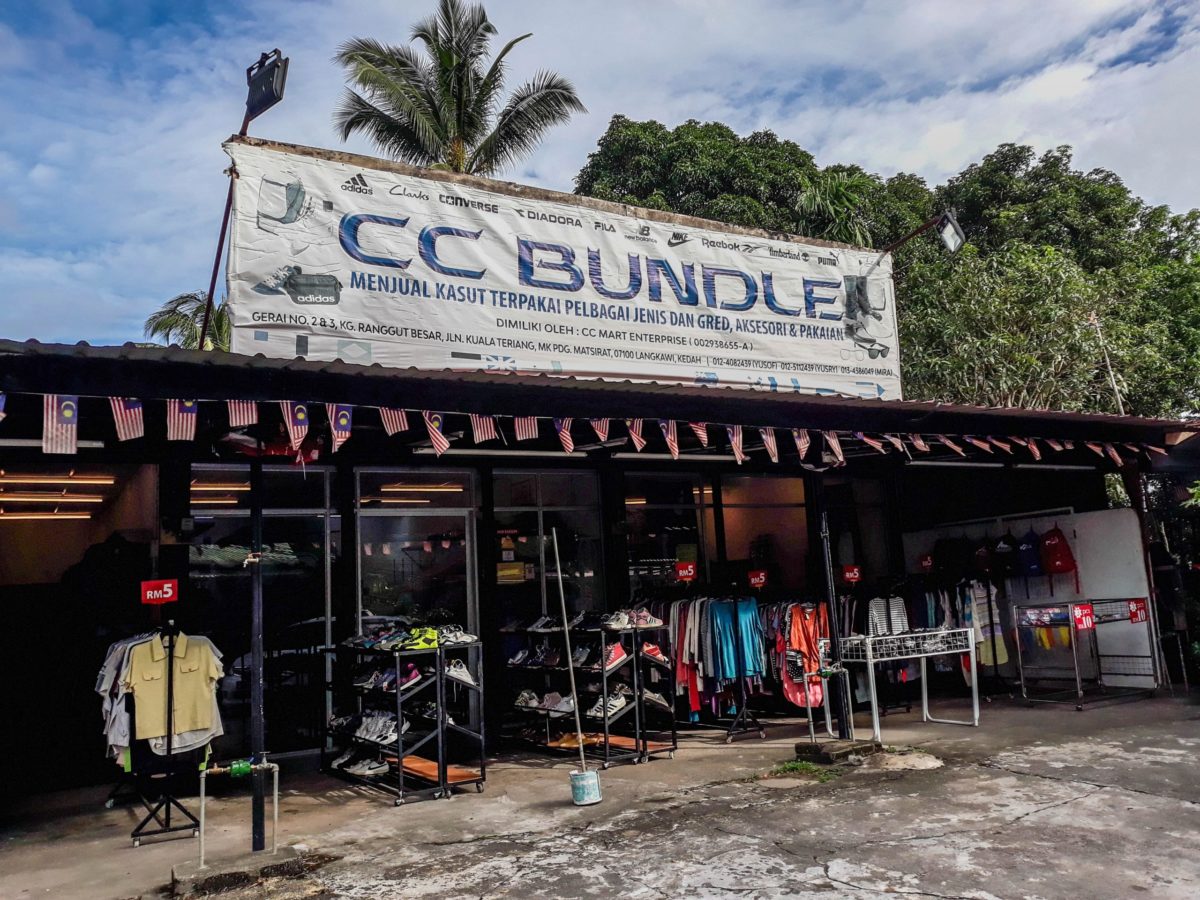 I cringe a bit to see clothing from my lifetime referred to as 'vintage', but never-the-less I did have a nice trip down memory lane at CC Bundle. Tucked along the back corner wall CCB's vintage collection is a real deal, blast from the past; t-shirts emblazoned with popular designs and brand labels from the yesteryears of the 80s and 90s (aka the olden days).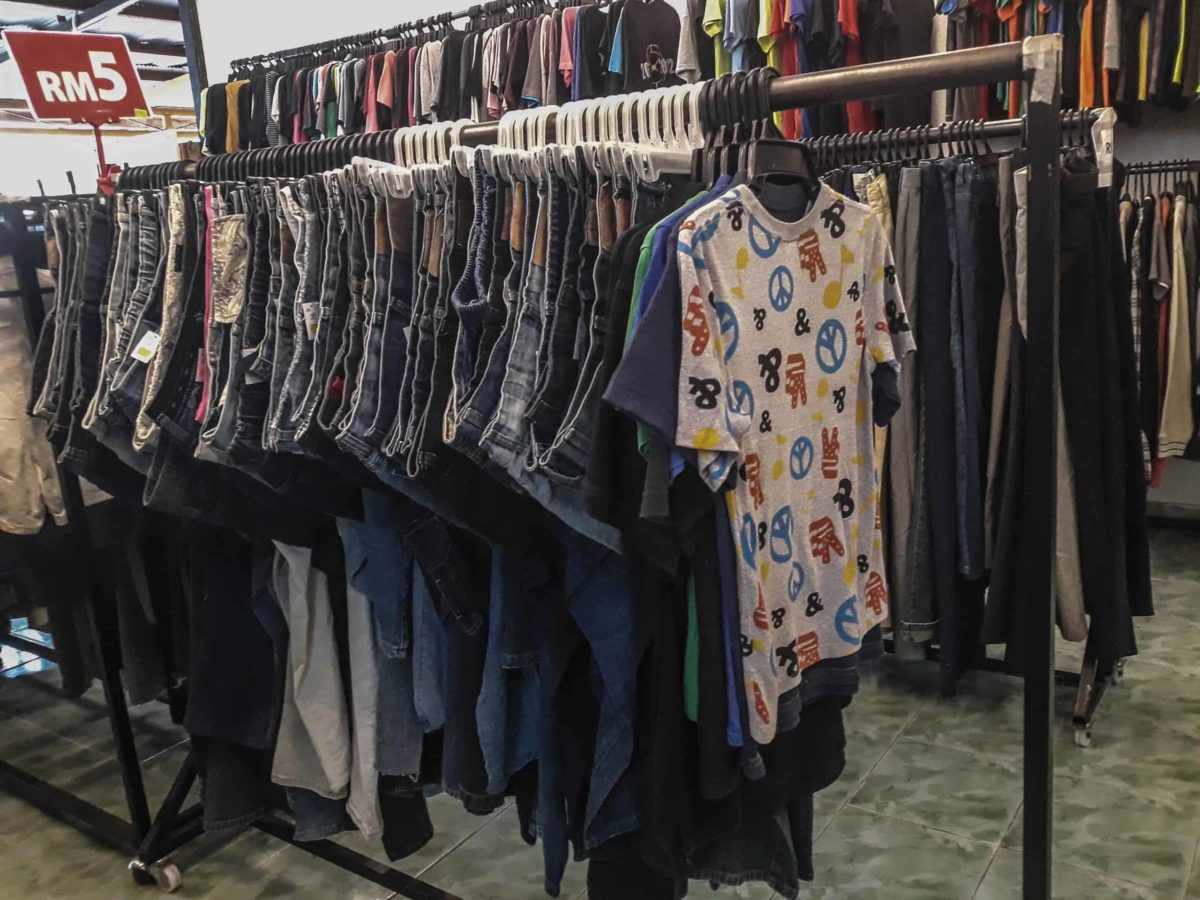 Their shop front is very visible from adjacent Jalan Kuala Teriang, but they keep only afternoon/evening opening hours more popular with younger shoppers. So, if you find them closed tighter than a drum during the day, just swing back by around after 3:00pm and their smiling staff will be eagerly awaiting to assist you.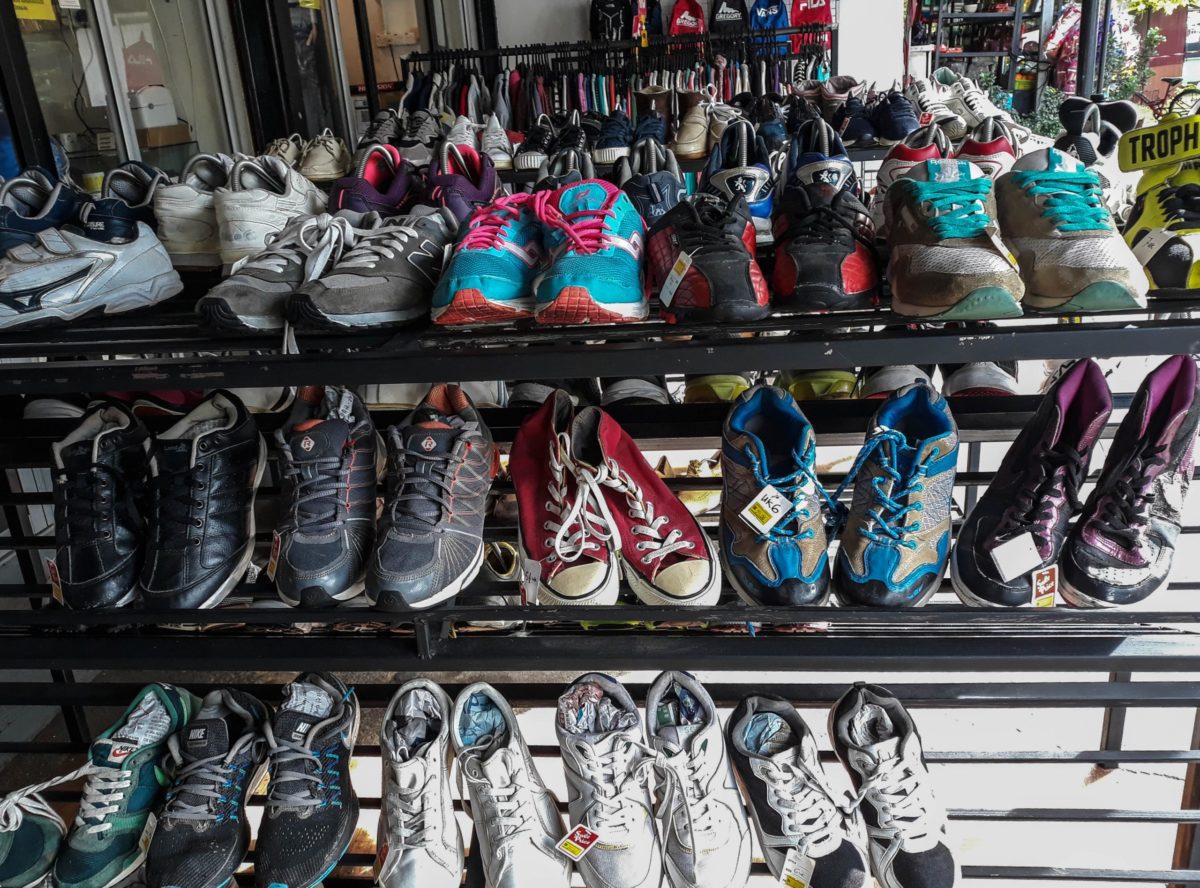 CC Bundle Shop, Gerai no. 2& 3, Jalan Kuala Teriang, Kampung Ranggut Besar, Padang Matsirat
Open: Daily, 1500 to 2200, 012-408 2439/ 012-511 2439/ 013-438 6049
Anip Bundle Shop
Anip Bundle is the new kid on the block, but shows great potential. Still in the early stages of setting up shop, their present stock (as of this writing) was menswear. I was greeted with several racks full of (mostly casual wear) shirts and utilitarian zipper-pocketed pants; which I happen to love. They also had a selection of fresh-from-the-bundle-bag nylon, hiking-style, zipper-pocketed pants which can come in very handy when trekking through Langkawi's jungles and rainforests.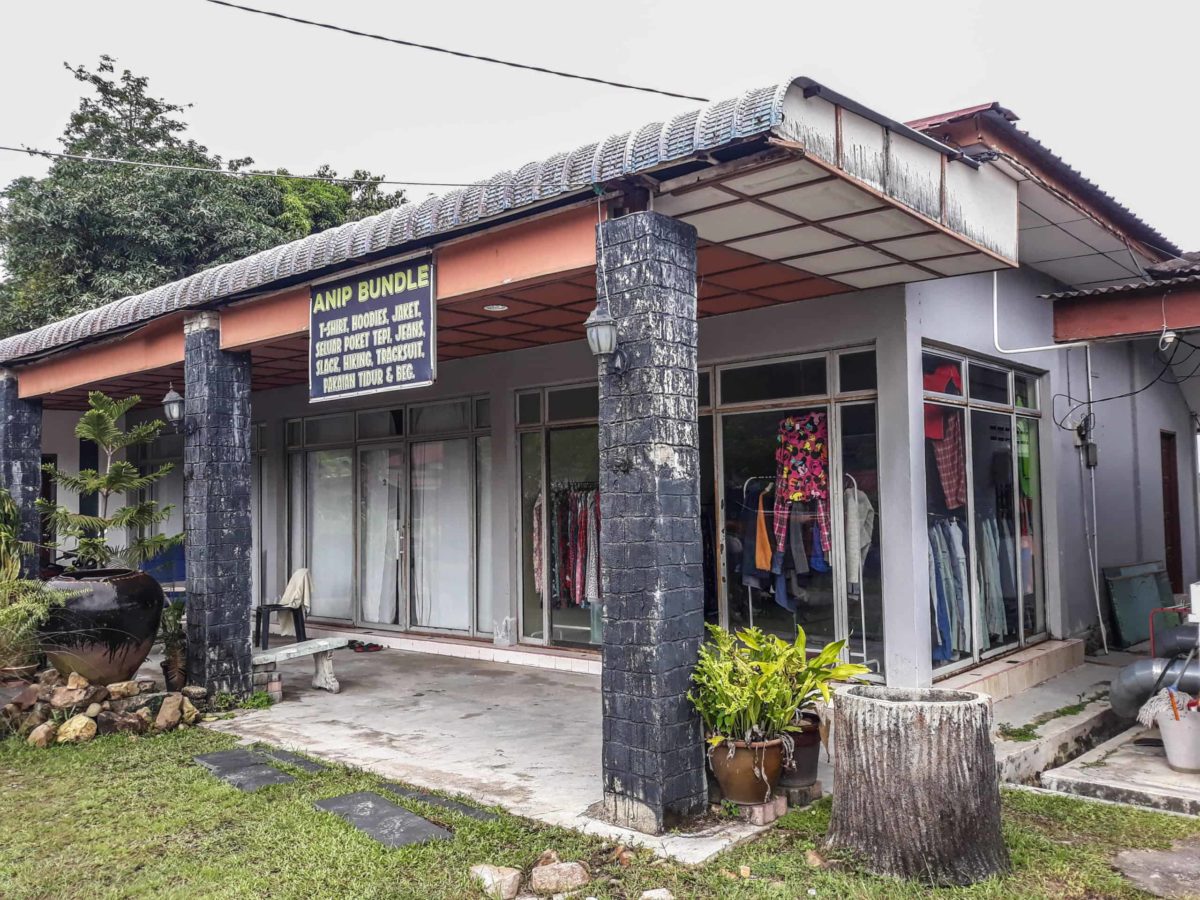 Located on the Haliman Guest House property, Anip Bundle's street front shop and sign are very visible from the Jalan Kuala Teriang main road. If it looks like no one is around, check the coconut stall closer to the street as that is also part of the Anip Bundle family business empire.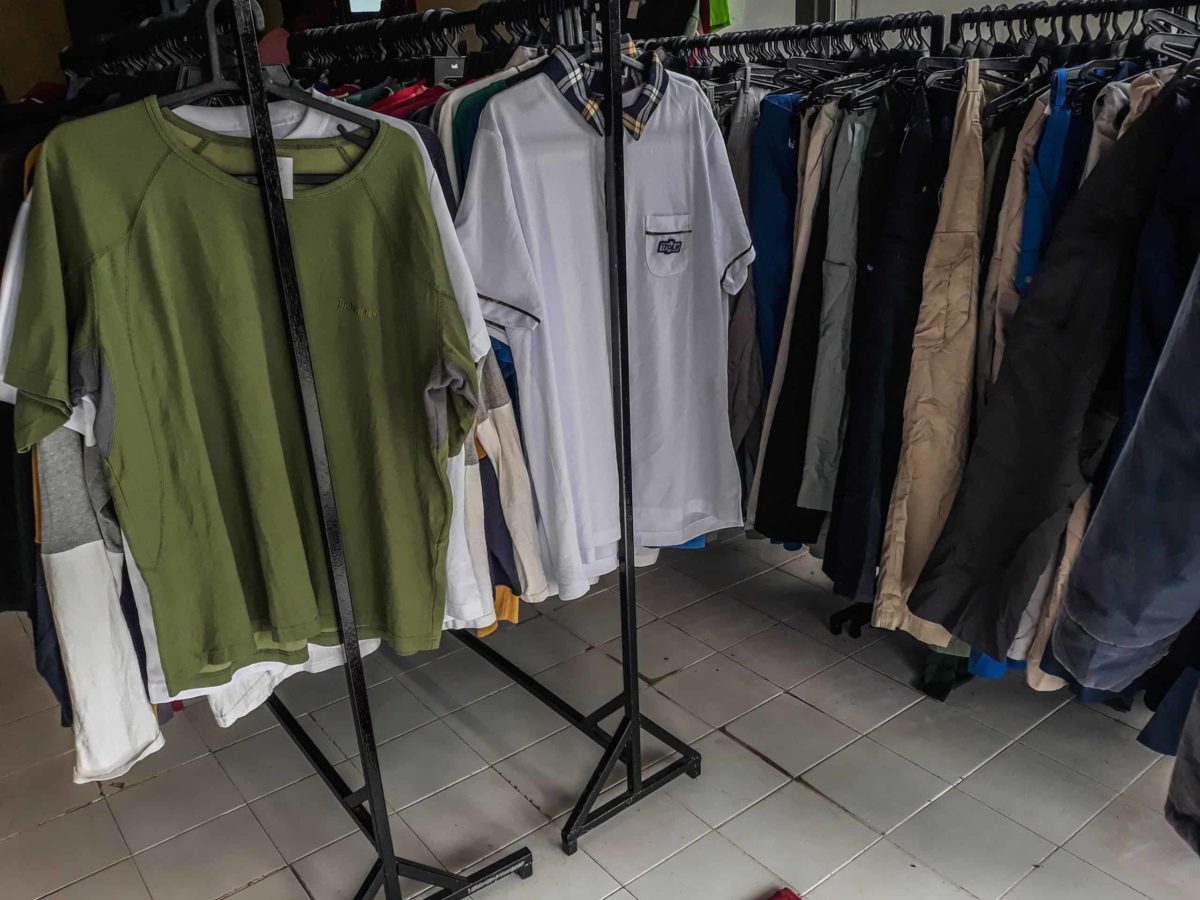 Anip Bundle Shop, 199 Jalan Kuala Teriang, Kampung Ranggut Besar, Padang Matsirat
Open: 1100 to 1800, Sat thru Thurs, 011-1009 0946

Kedawang Bundle & Thrift Shops
A.A.S Bundle Shop
Notably A.A.S Bundle Shop isn't the most sizable or famous of Langkawi bundle shops, but they appear to subscribe to the philosophy of quality not quantity. Owner Afif has good taste when it comes to his bundle stock and utilizes his small space with top brand bundle and second-hand men's shoes. Mostly sports footwear. I spotted 3 gorgeous pairs of Converse High Tops, that unfortunately were not my size, but maybe next time they will have my size in stock!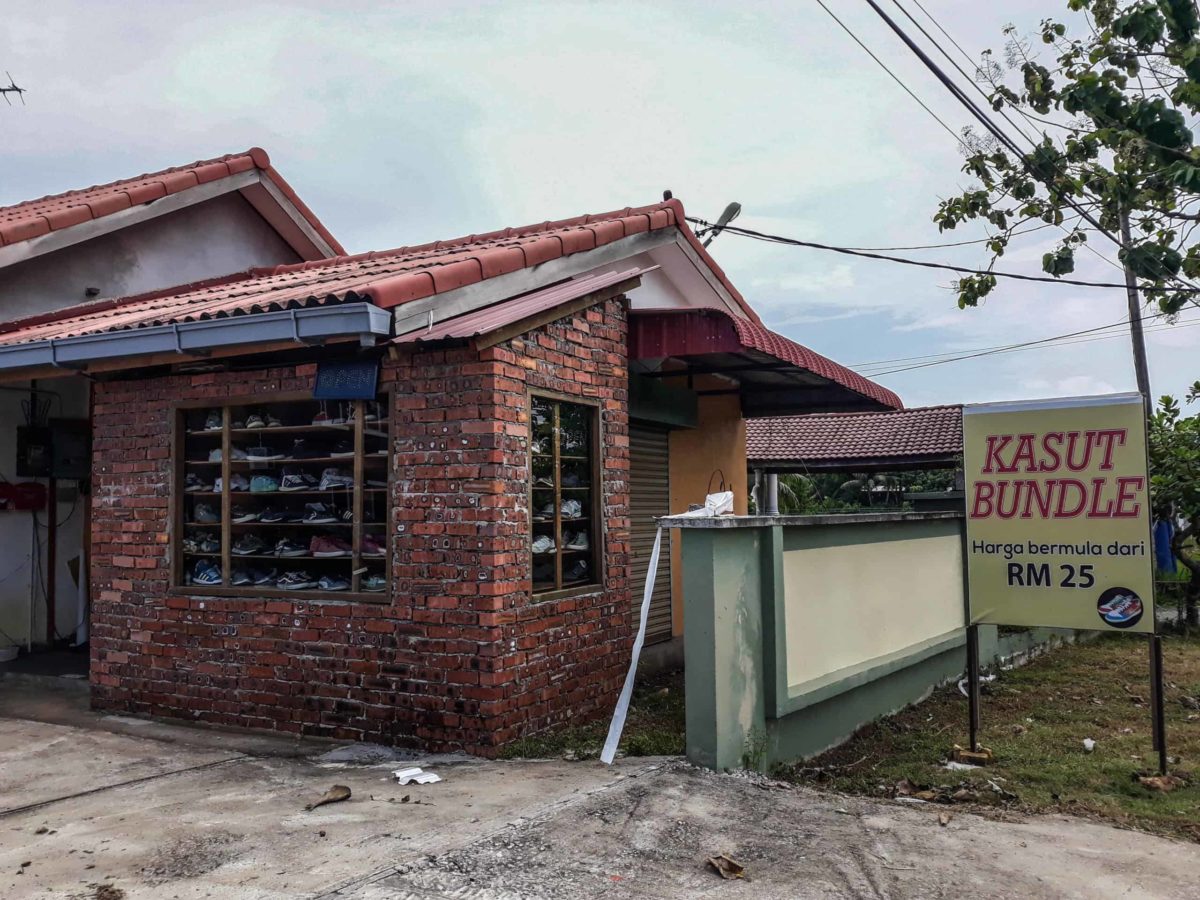 The barely there little roadside shop space has only a sign reading Kasut Bundle out front. No mention of A.A.S Bundle what so ever. But I did come to find out that 'kasut' is the Malay word for 'shoes' and that's good enough for me. You also won't find the shop open at any set hours of operation. But a knock on the door or phone call should suffice for gaining shop entry. A.A.S Bundle Shop is an easy look-see without being overwhelmed with dozens of selections. If you wear an average men's size, they might just have what you are looking for.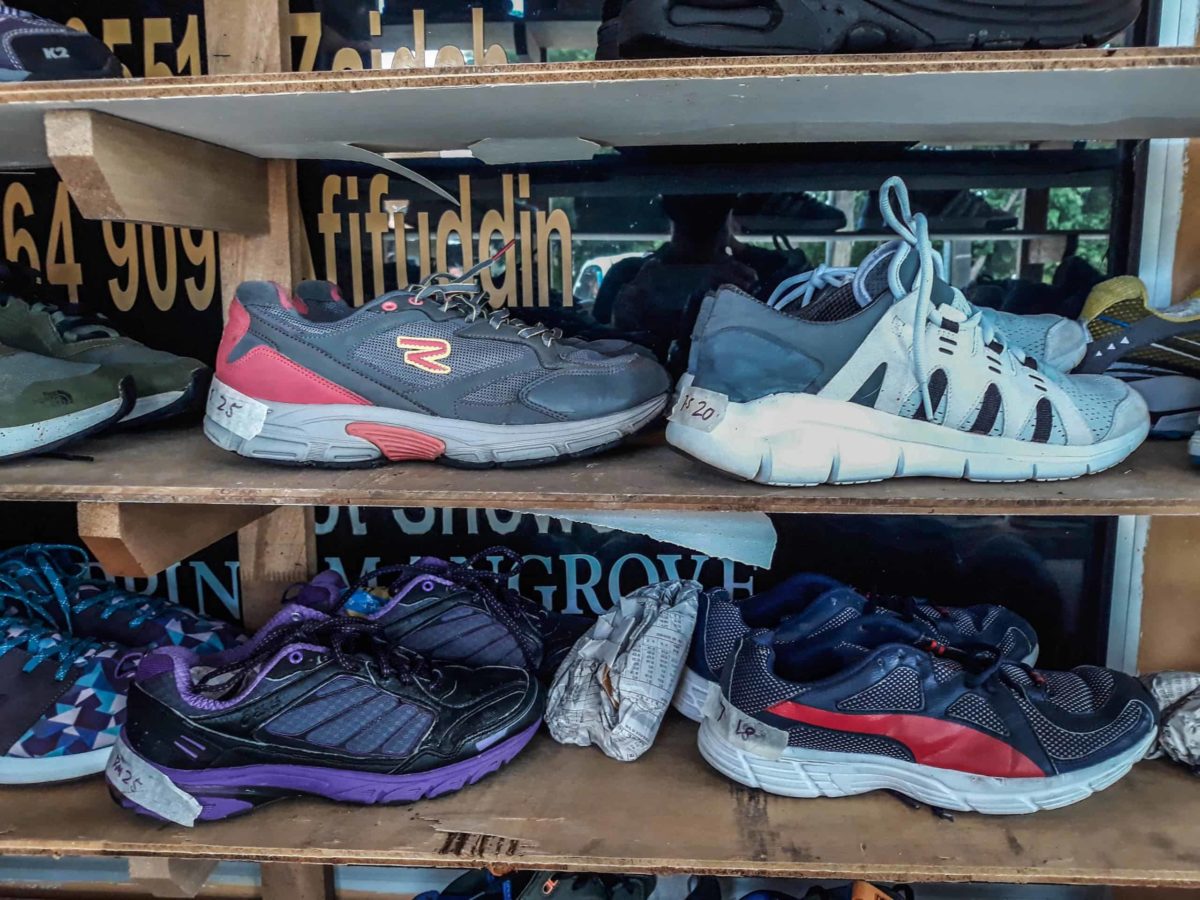 A.A.S Bundle Shop, Jalan Kedawang, Kampung Seberang, Kedawang
Open: Daily (just knock on door), +6013-755 4649
There you have it! Whether you are looking for some budget friendly retail therapy, a little something for the house, or a hidden fashion treasure filled with possibilities (Andie Walsh style) these shops will fill the bill. Happy thrifting!