The thought of taking a Perhentian Island Day Trip had never crossed my mind before. Being an all or nothing kind of gal, when I head to a beach vacation I usually pack for a few solid days of sun, sand and sea. But my recent return trip to Kelantan, Malaysia was already a full schedule of area sightseeing, yet the pull of the nearby Perhentian Islands was strong.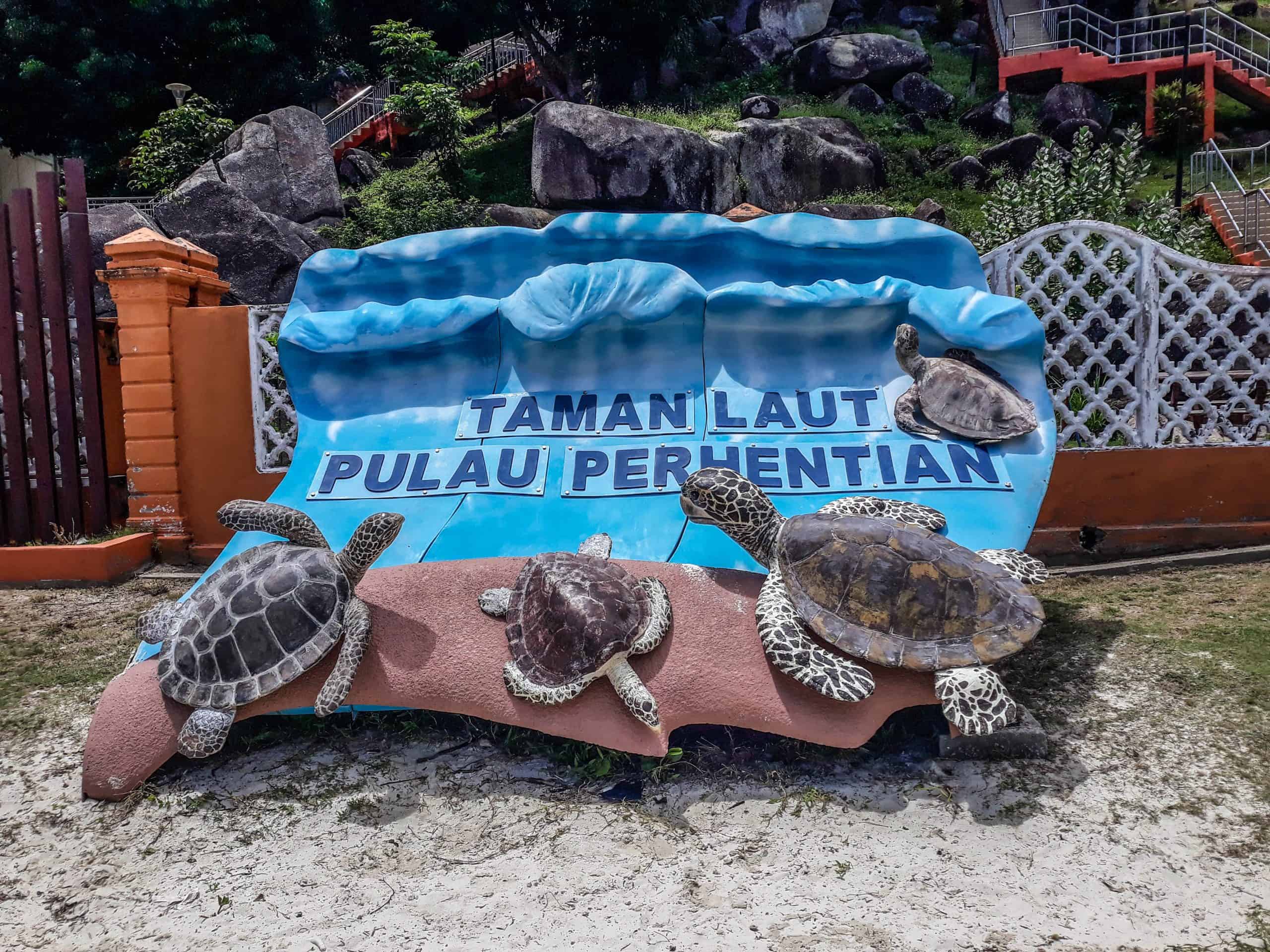 So much I wanted to see and do in the Kota Bharu area and I had only seven days to accomplish my mission. However, with it being May I knew that the Perhentian Islands were past the monsoon season and offering their usual slice of paradise. What to do, what to do? My Kelantan trip was not intended for a beach holiday but I needed a dose of those clear waters and white sand beaches in a bad way.

Fate or algorithms, but I was pleasantly surprised to have a Perhentian Island day trip offer magically pop up in my social media feed via Kuala Besut based Anjung Holidays. It was also a pleasant surprise to have them say yes to solo traveling me in lieu of the usually 2 person (aka 2 pax) minimum that I often see in Malaysia. I couldn't book fast enough. This was an opportunity that could not be passed up.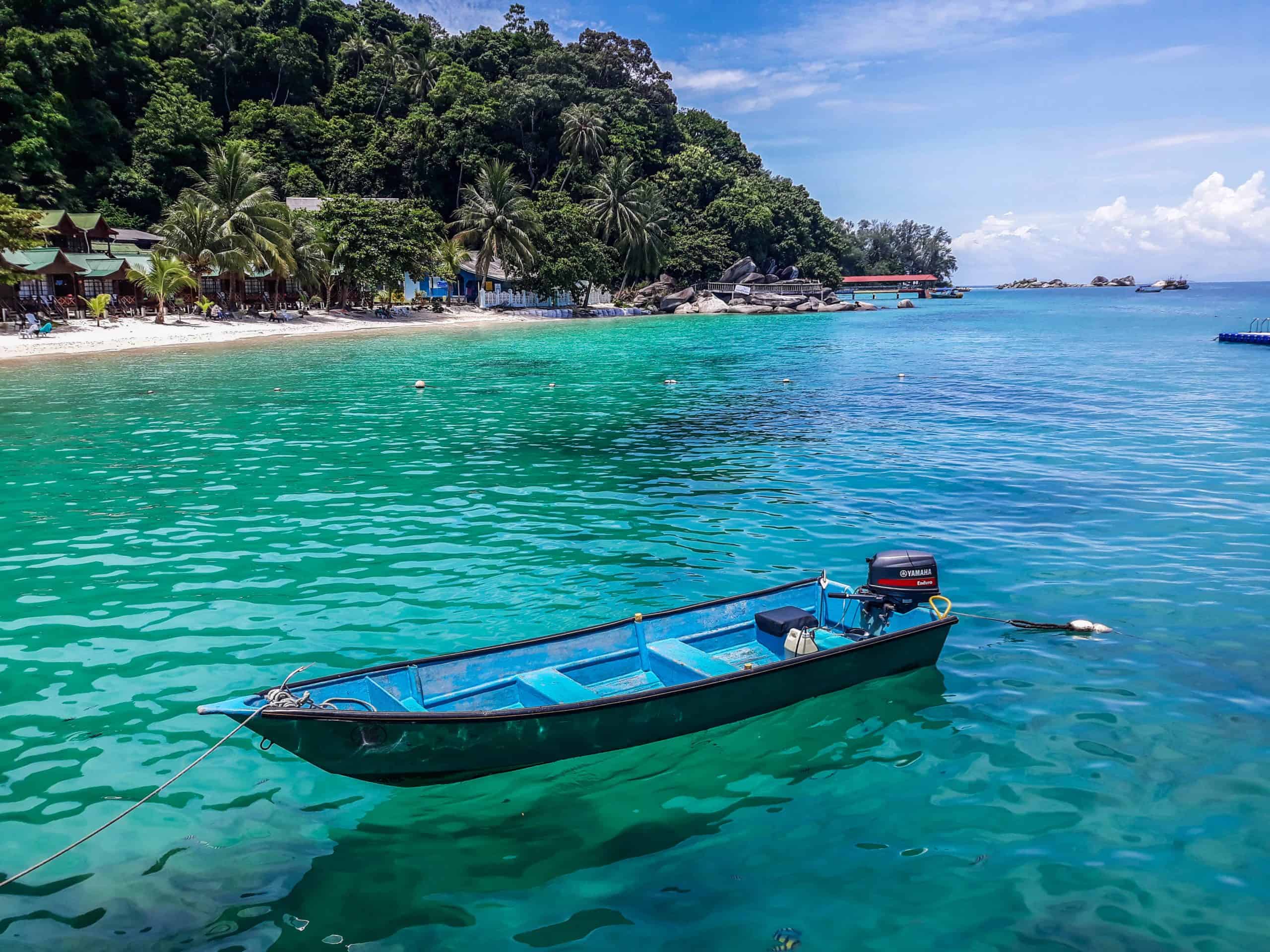 My Perhentian Island Day Trip experience was excellent!
My hotel pick up was not inclusive with my Perhentian Island Day Trip package, but per my 'special' request. Kota Bharu taxis are a bit higher than the country's rate average (as of this writing) but insuring I get to Kuala Besut, Terengganu by 8:30am was my priority. Other less expensive options would have been GRAB taxi, local bus service or simply to stay in Kuala Besut and walk to the boat. But from personal experience, GRAB taxis are not always available and the local bus is slower than molasses. Plus, I was staying in Kota Bharu, which I chose as my base camp for this trip.
My Anjung Holidays pre-arranged, taxi driver Amran arrived right on time (7:30am) and we had a comfortable early morning chat and drive to Kuala Besut. Amran even threw in a few impromptu side tours on the way and showed me some sights I hadn't seen before. The one-hour journey was relaxing and interesting, and definitely worth the RM80 rate. I liked Amran so much I tried to private book him for the next day, but he wasn't available for the times I needed him.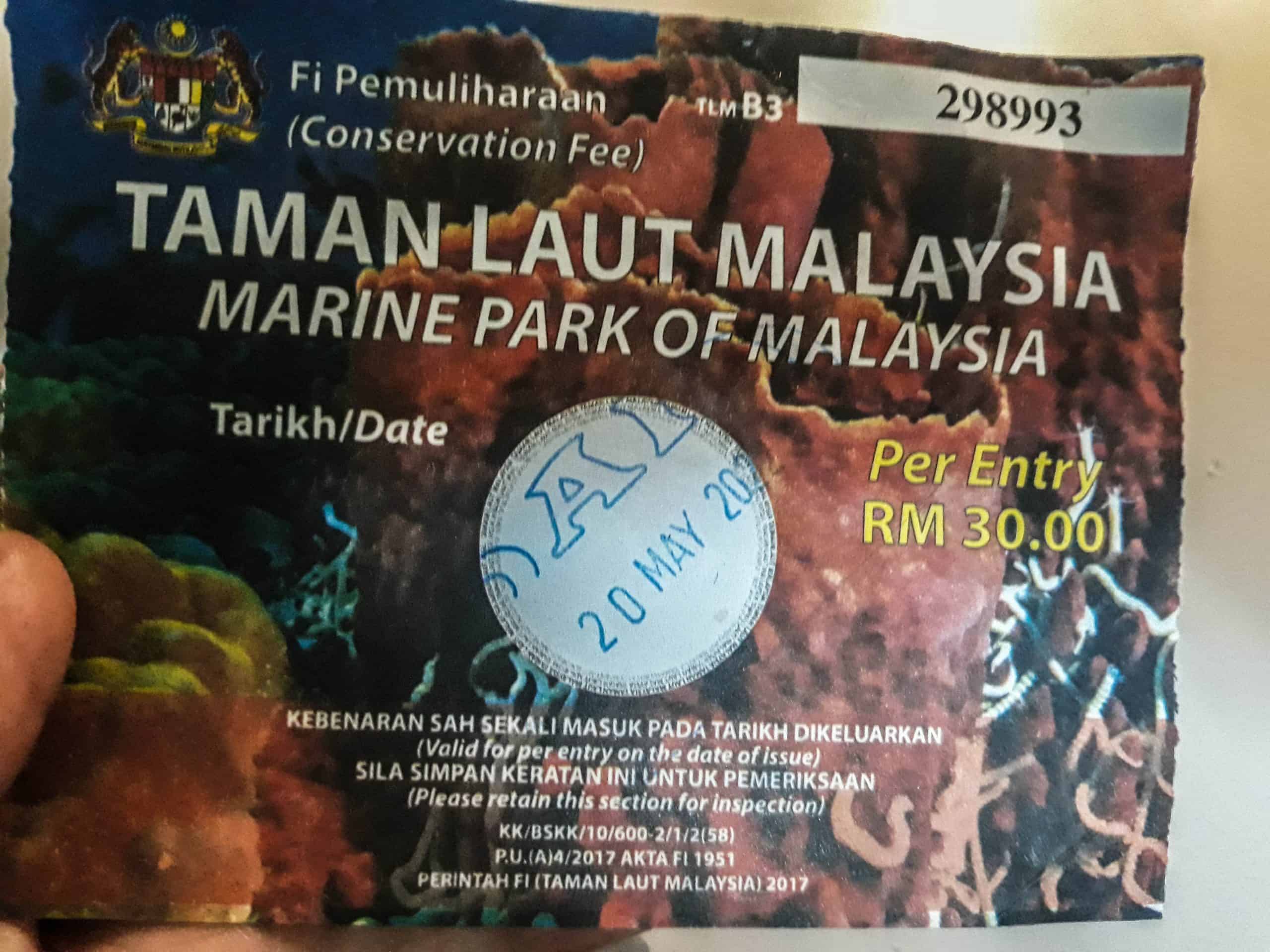 After arriving in Kuala Besut I immediately checked in with Anjung Holidays and picked up my mask and snorkel. Similar to Tioman Island, an extra charge of RM30 is collected at the entry to the pier for the marine Park conservation fee. Most marine parks in Malaysia have such fees, so be sure to keep your 'receipt' for the duration of your marine park visit as proof that you paid.

During high season boats to Perhentian Islands depart on a regular basis, but having transportation pre-arranged with Anjung Holidays took the stress out of things. All I had to do was stand there with my mask and snorkel and a blank look on my face and I was ushered to the boat I was assigned to. I was in good hands the whole way and barely had to mutter a word. Already the start of a blissful day as far as I was concerned.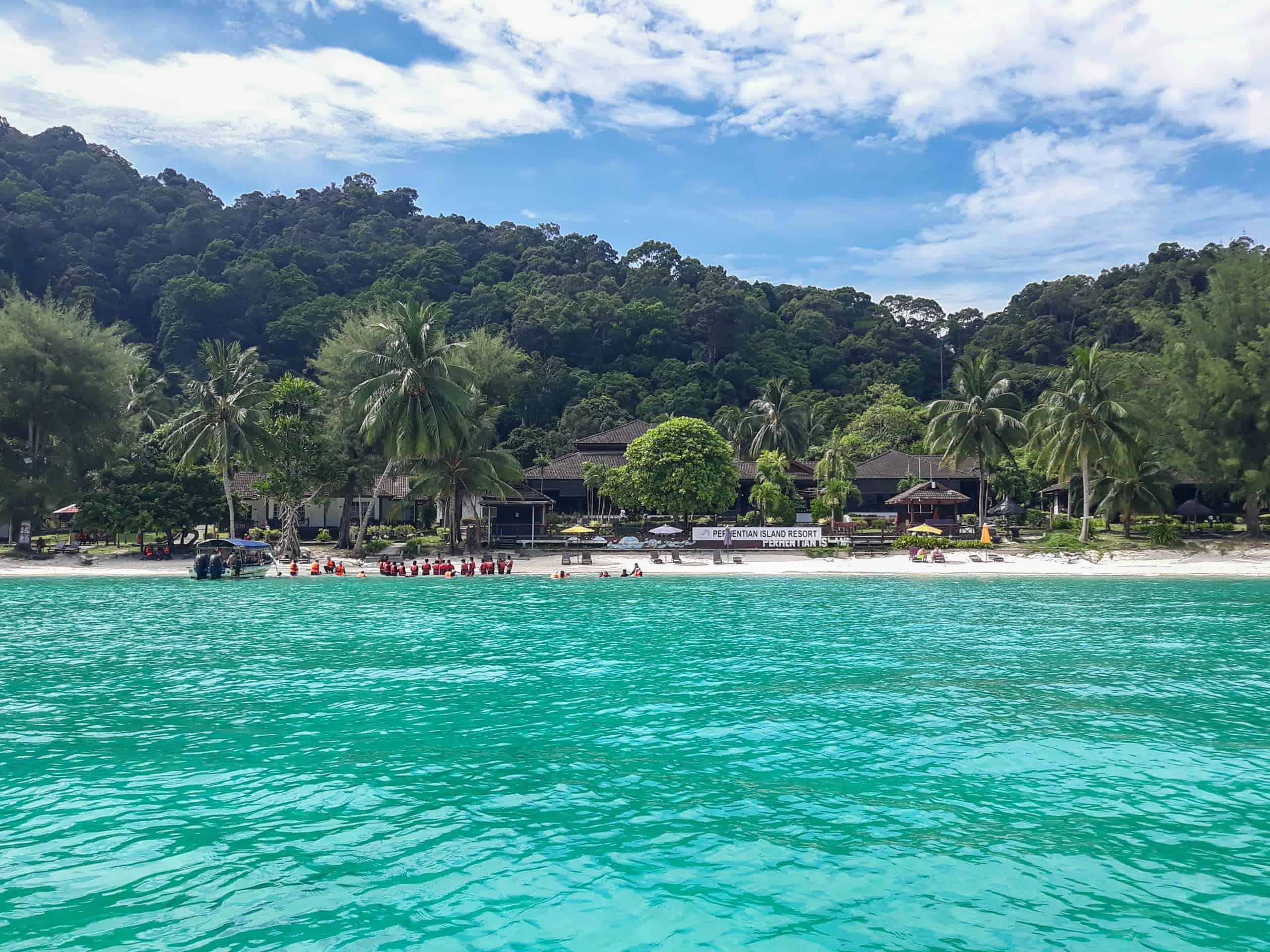 Drop Off at Perhentian Besar
An hour later we arrived in the Perhentian Islands. The boat pulled up at a dock and I was the only person being dropped off here. I wasn't sure which part of the Perhentians it was until I saw the mosque across the water (which is located on Perhentian Kecil). Then I knew I was on Perhentian Besar; Tuna Bay to be exact.
Unless you have explored the Perhentian Isands extensively on foot (which I previously have for other travel publications), you may not appreciate the convenience of a boat ride. But trust me these relatively small islands can become quite an adventure when going from land point A to land point B on foot. A boat ride makes exploring the various beaches and adjacent waters much easier.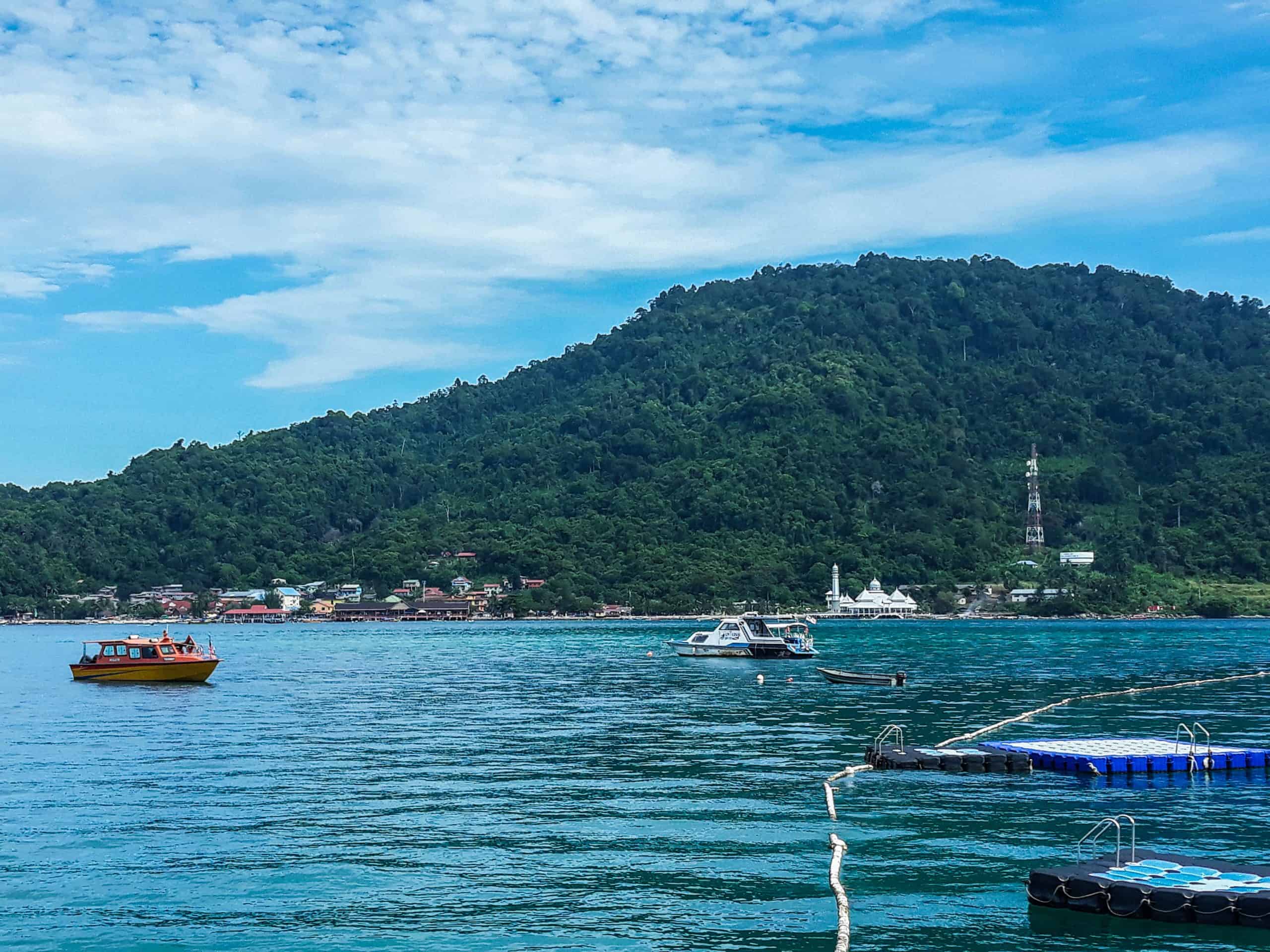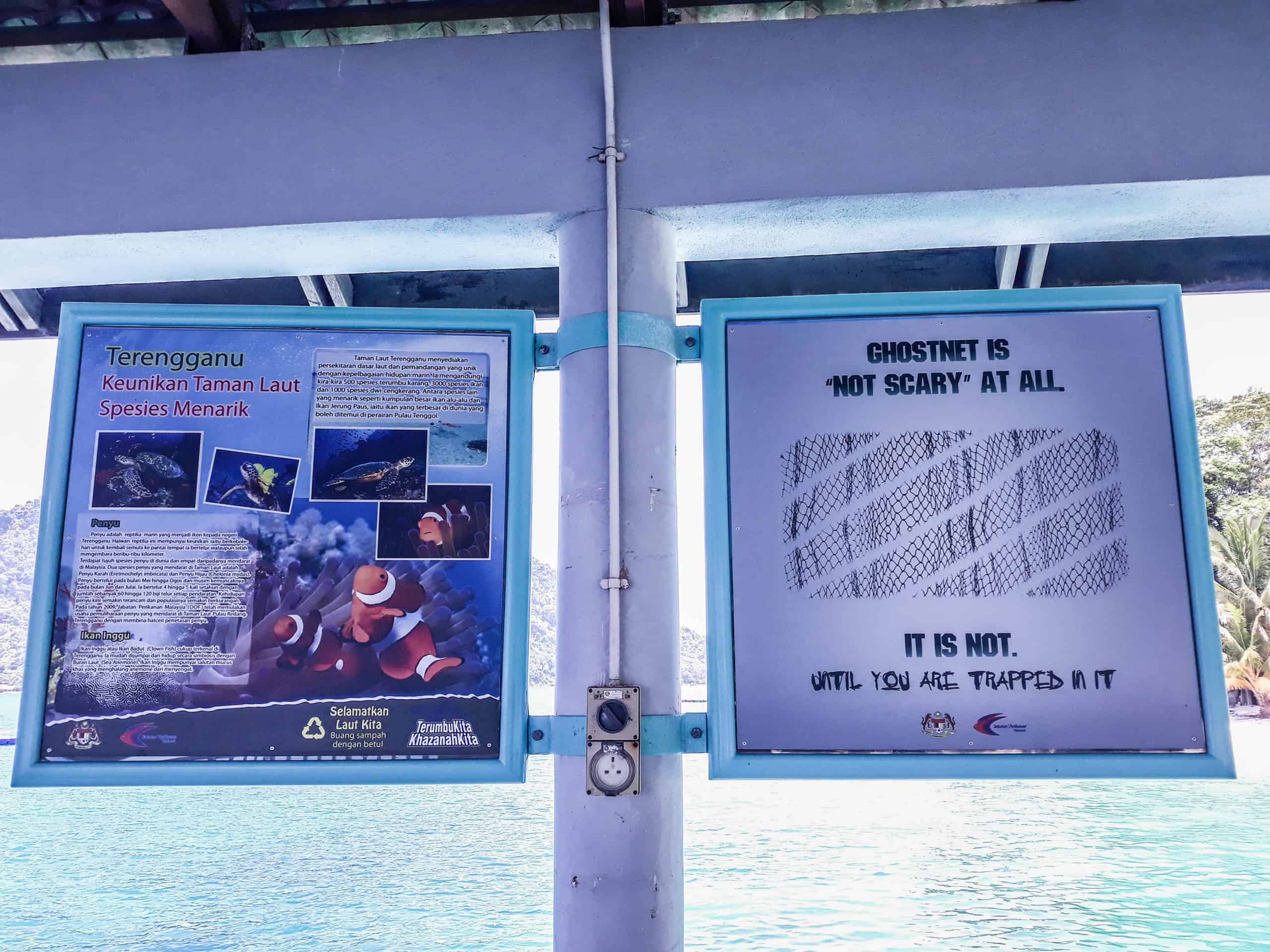 It was just a short wait before my official guide showed up around 10:00am. Two others had joined me on the dock, so it was just us 3 'tourists' for the day. The scheduled snorkeling part of our Perhentian Island Day Trip was from 10:00am until 1:00pm (give or take).
Four to five stops are included in the day trip package, but the locations may vary depending on the weather conditions and the waters. The boat captain (aka guide) will avoid locations with strong under currents or waves, which of course makes for a much more pleasant boat ride and snorkeling experience.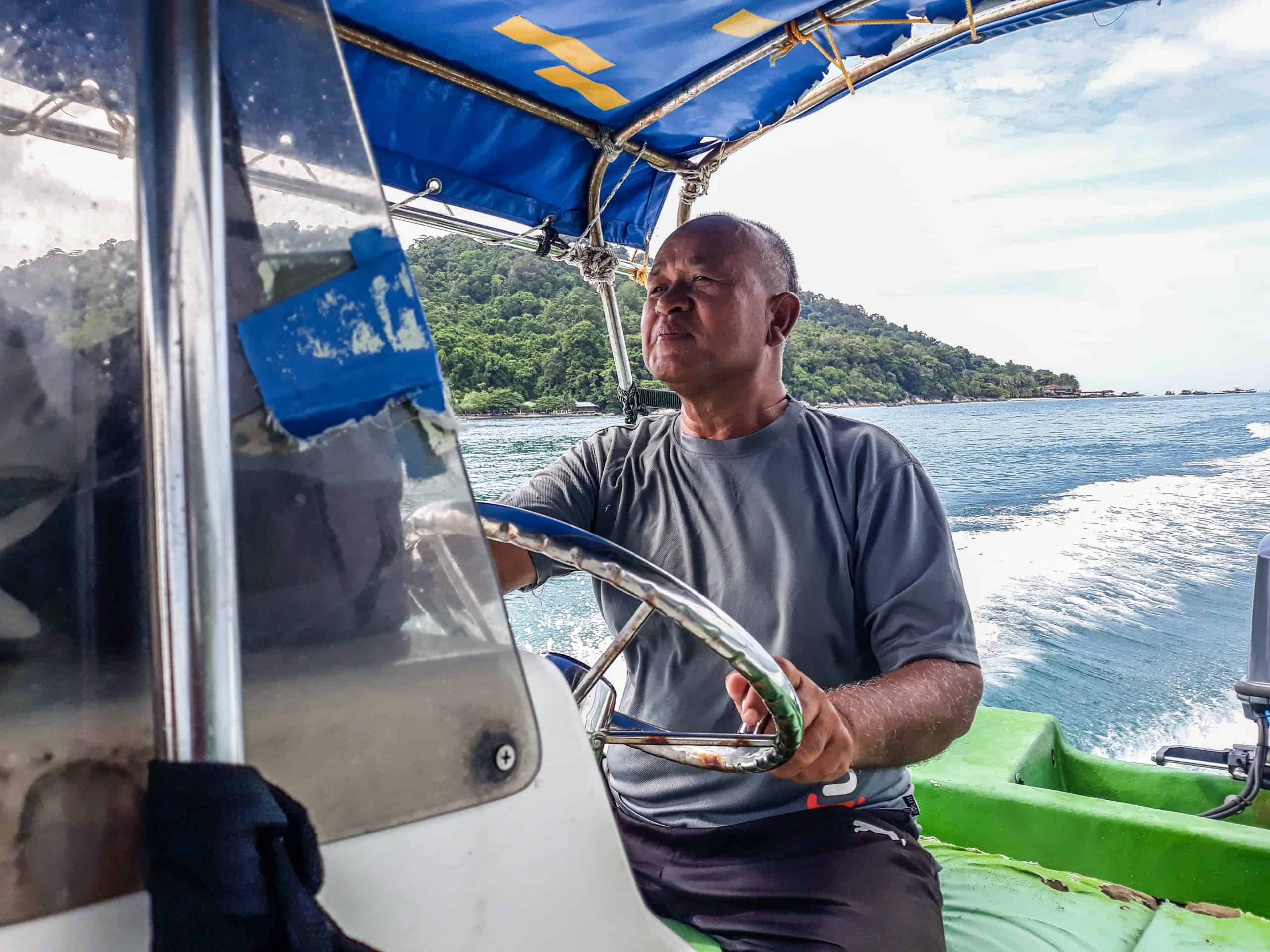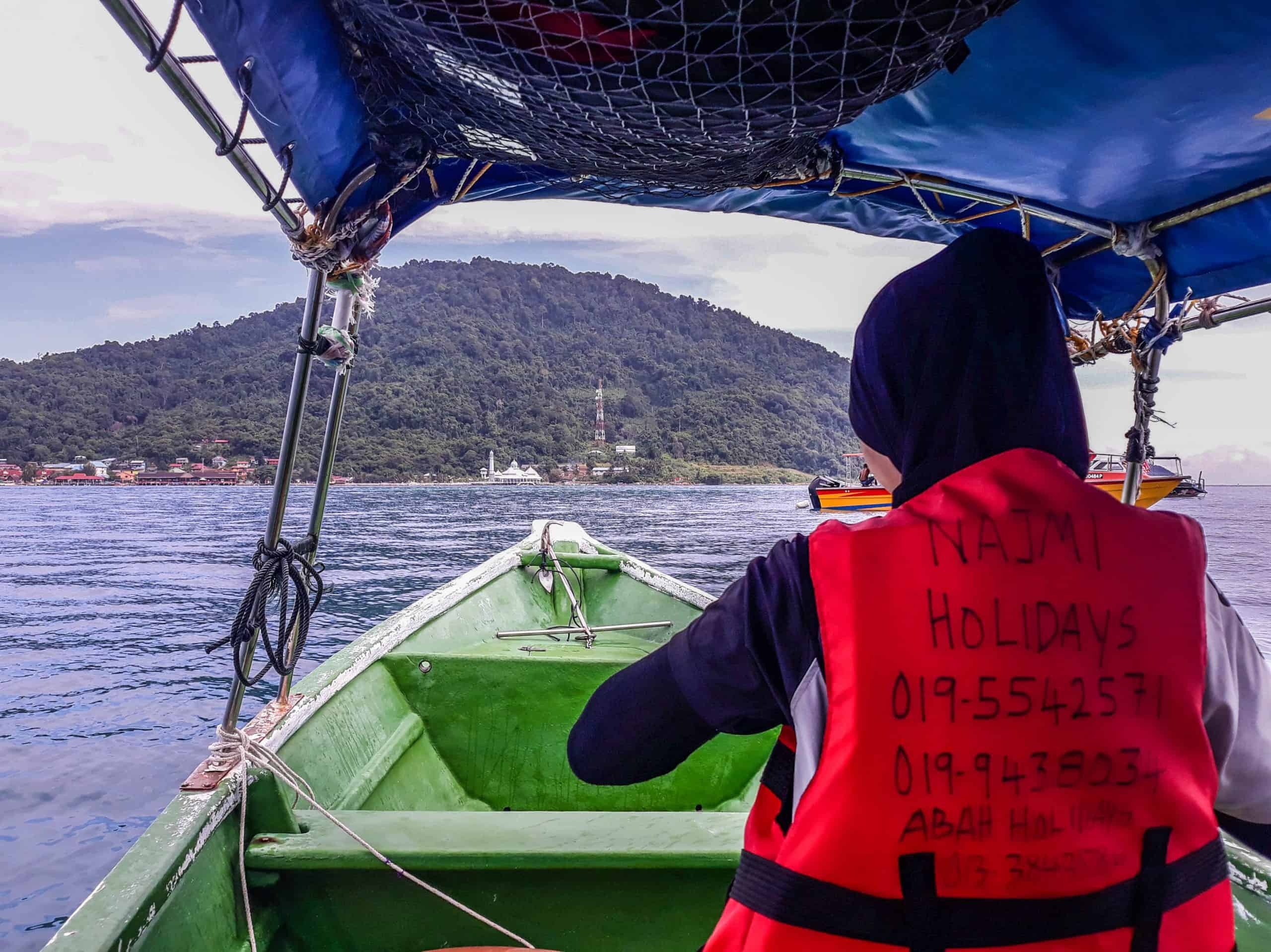 The Perhentian Island Day Trip Snorkel Tour
The Perhentian Island Day Trip is a combination of snorkeling and free and easy. The snorkeling tour includes 4 to 5 stops, which last from 20 to 30-minutes each. Our first stop was Turtle Point, just around the bend from our pick-up location. The water was calm and clear, and only a few other boats were in the area. It was at this point that I realized that my tour companions were quite new to snorkeling and swimming. Kudos to Captain Saleh for his kind patience with them. (If you are brand new to snorkeling, he would be a good tour guide choice, so ask for him by name).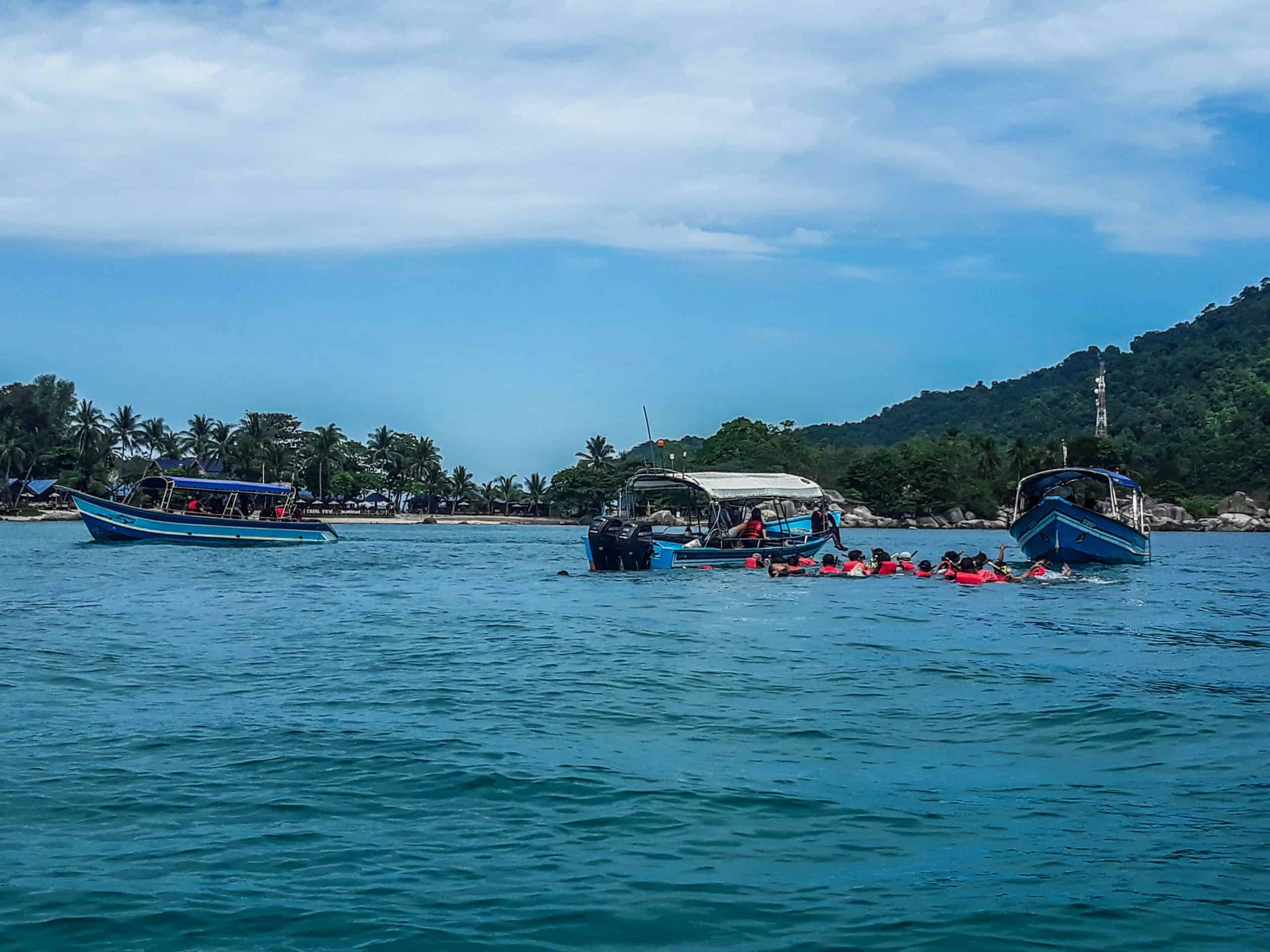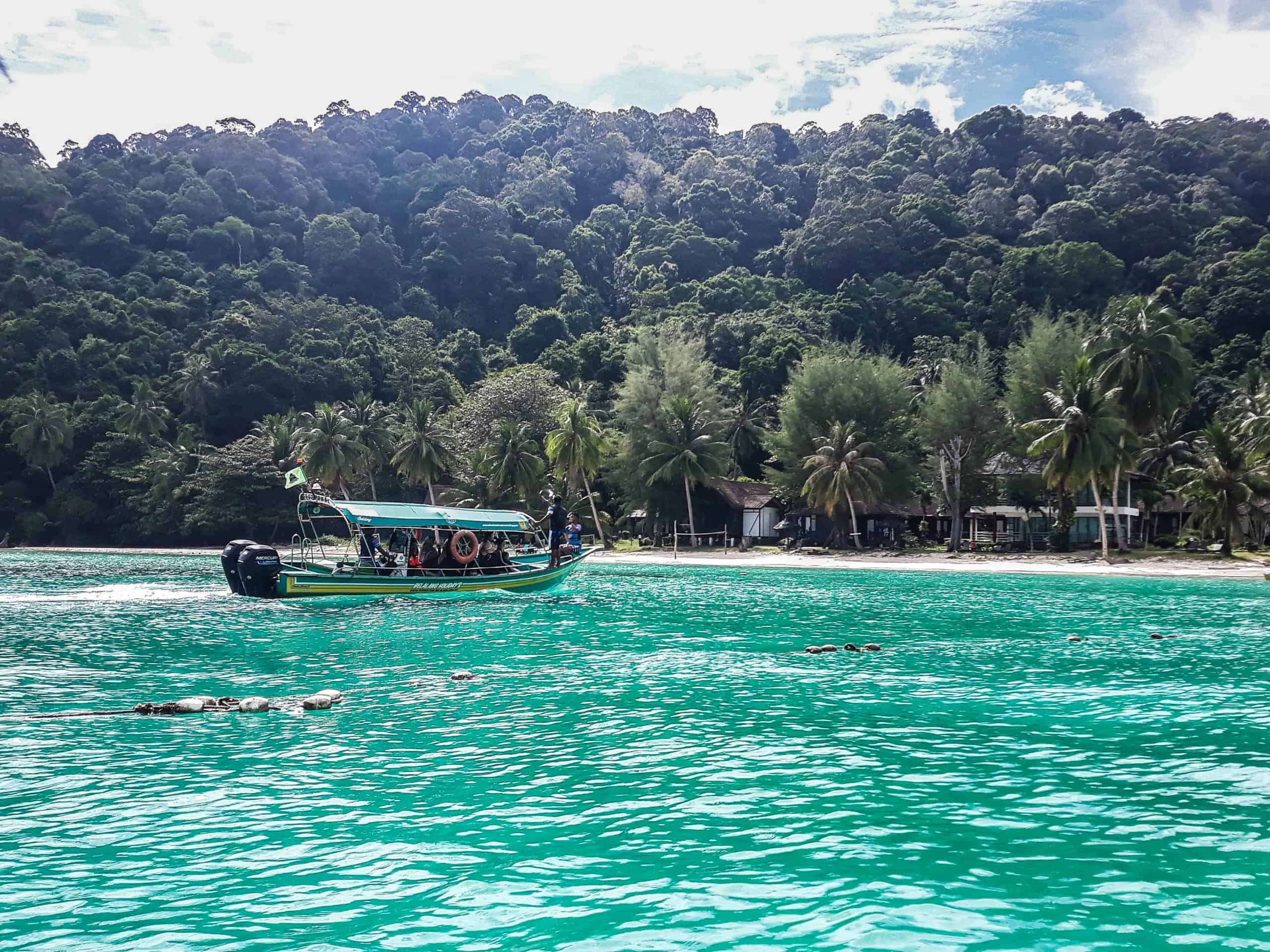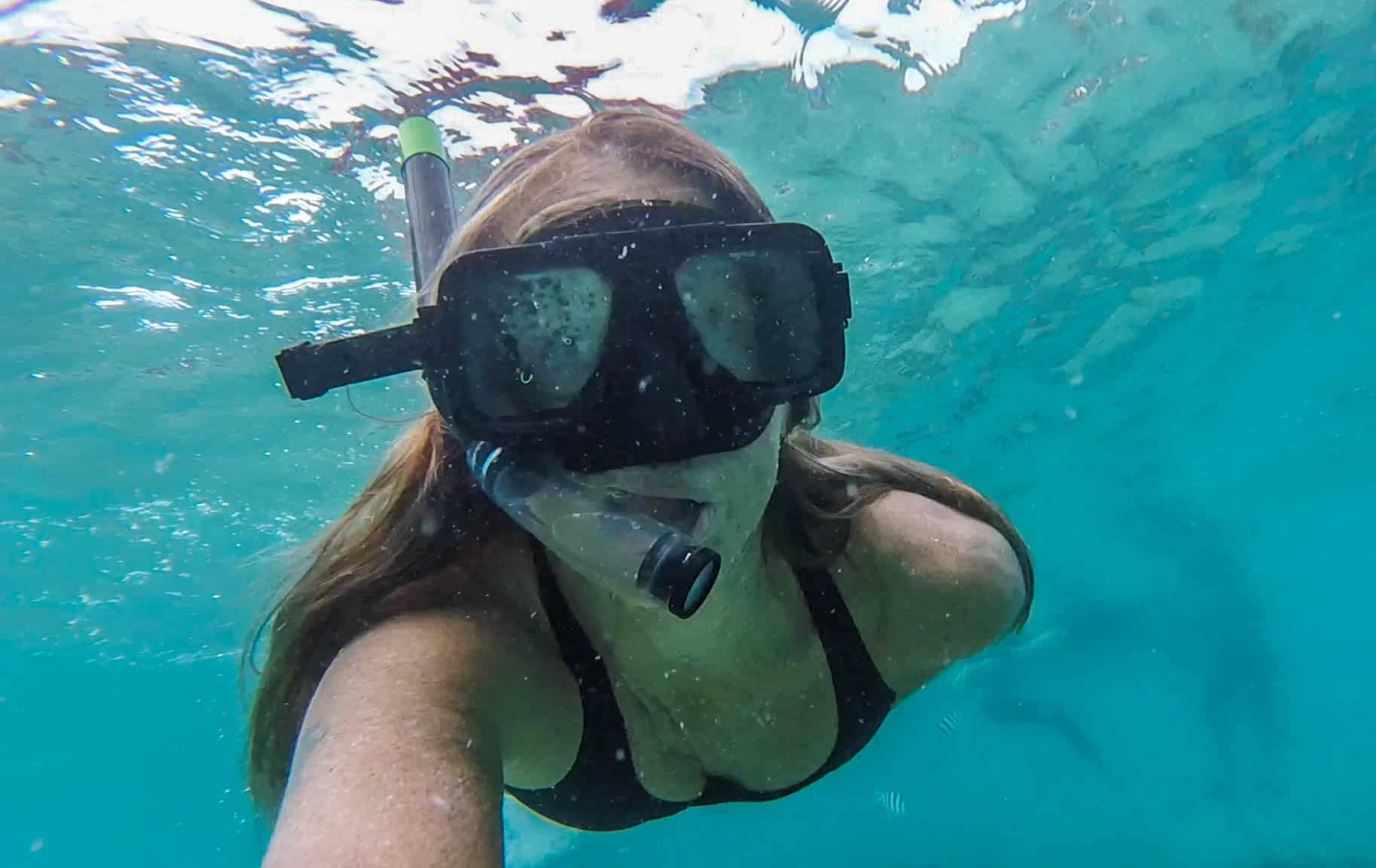 Our next stop was Teluk KK, which has a lovely beach. The sandy bottom makes it easy to simply walk out into the sea and look under the water. There are also a few snack vendors set up in case you are hungry.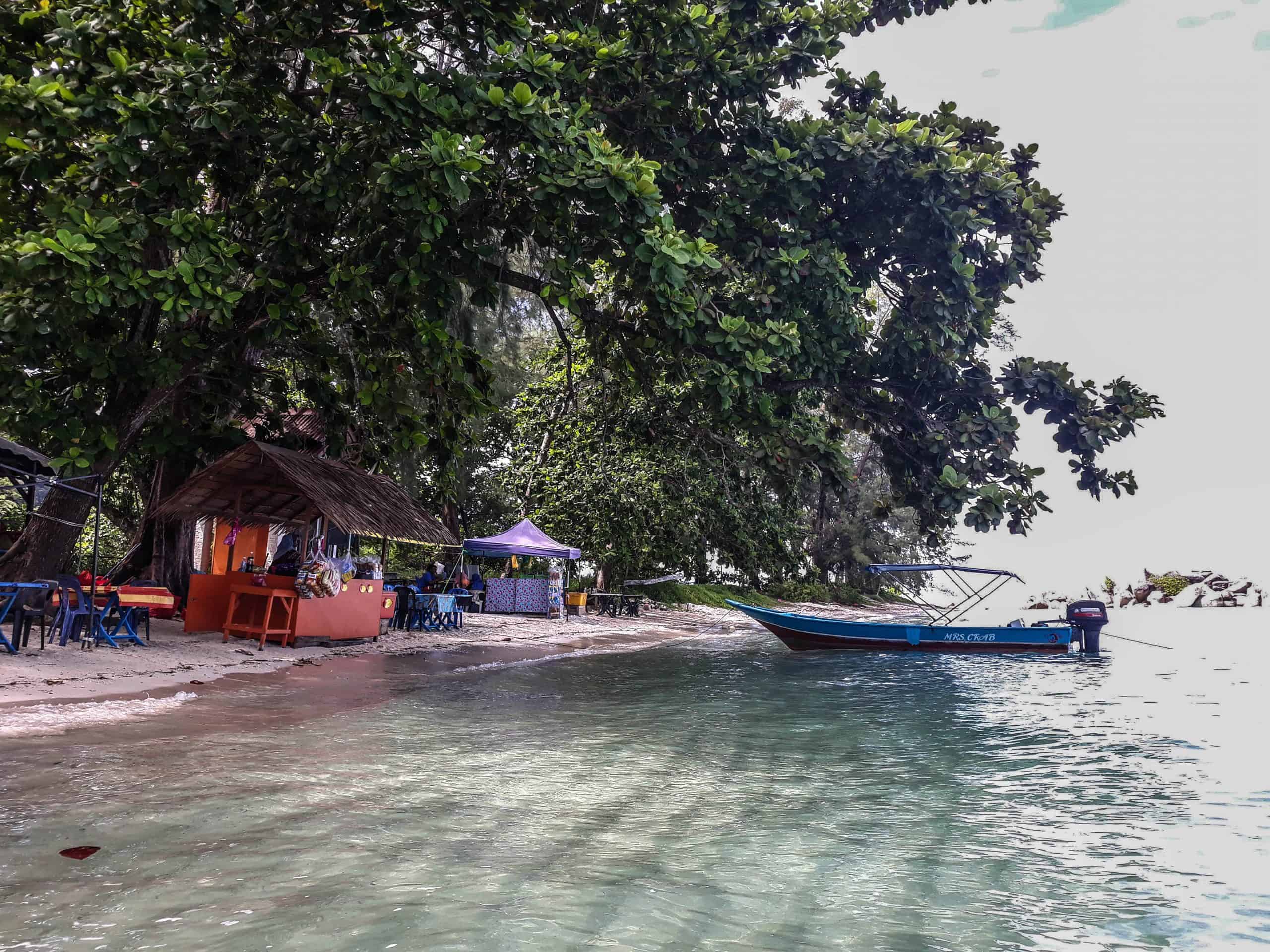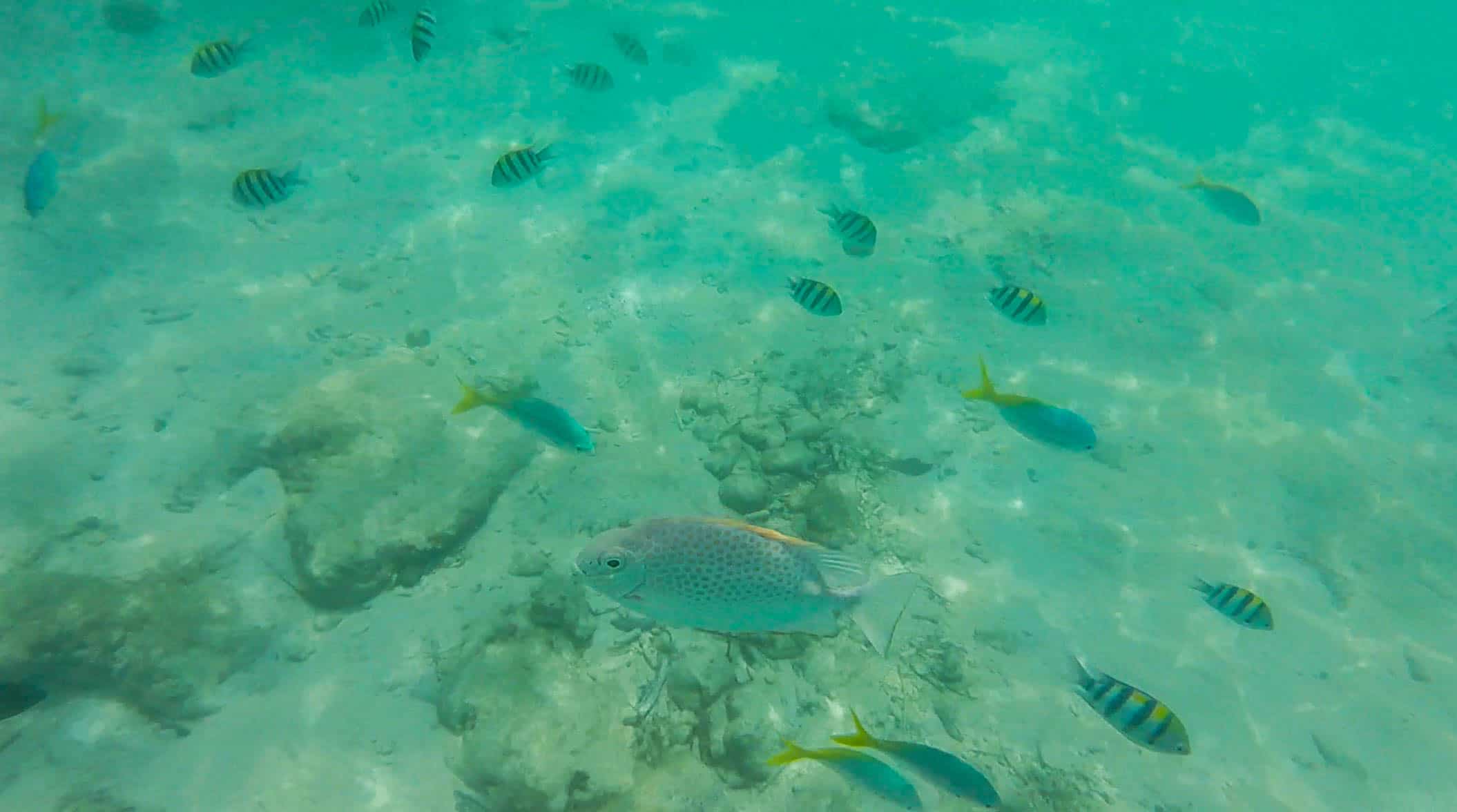 We cruised around a bit and anchored at the very popular Shark Point. It was a bit crowded, but our trusty Captain Saleh obviously has klout and priority, as we had considerable buffer zone around our boat. At least one young boat guide was trying to impress his guests by doing a few donuts in the area (not cool), so if you go to this location do be careful of other boats.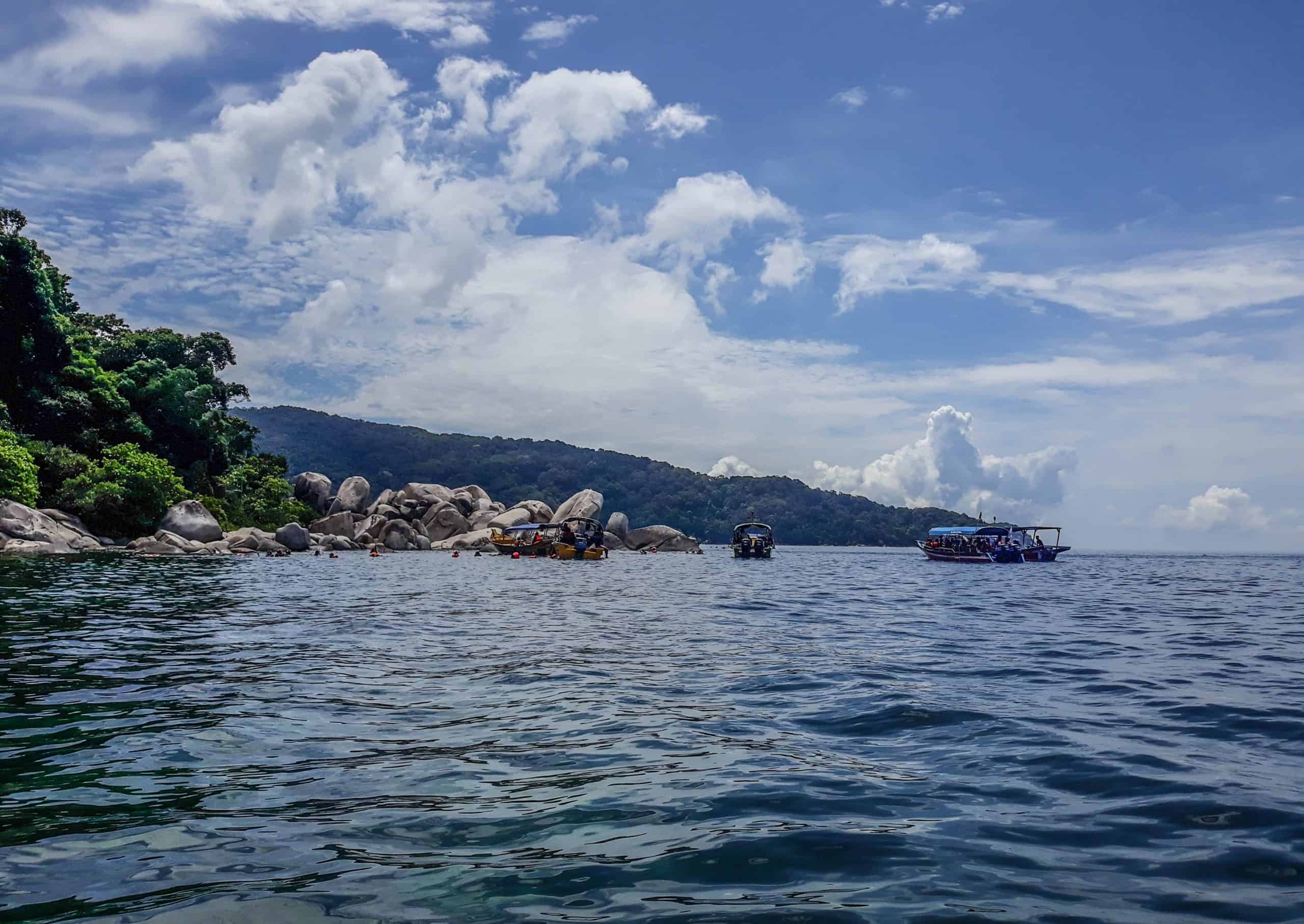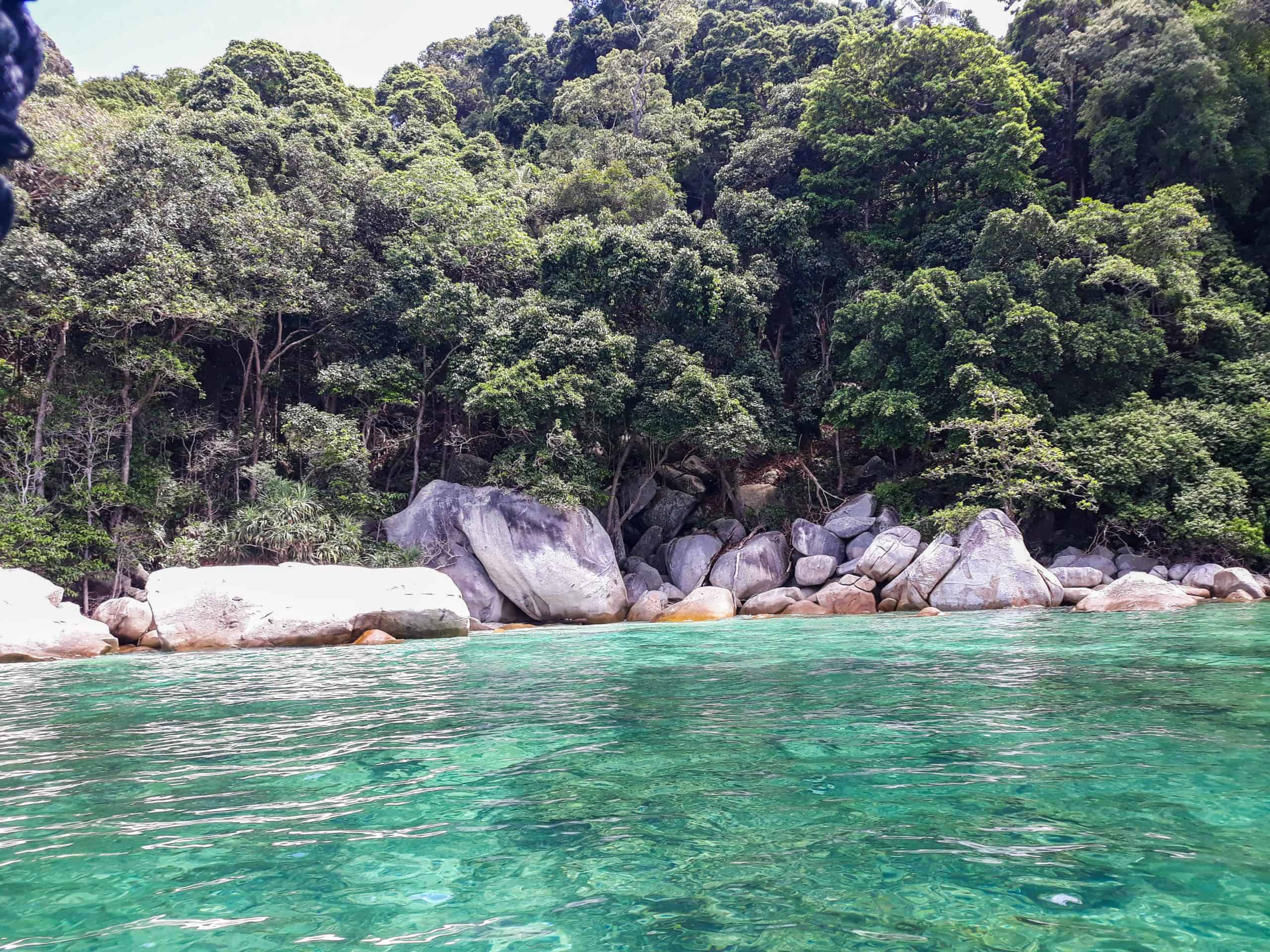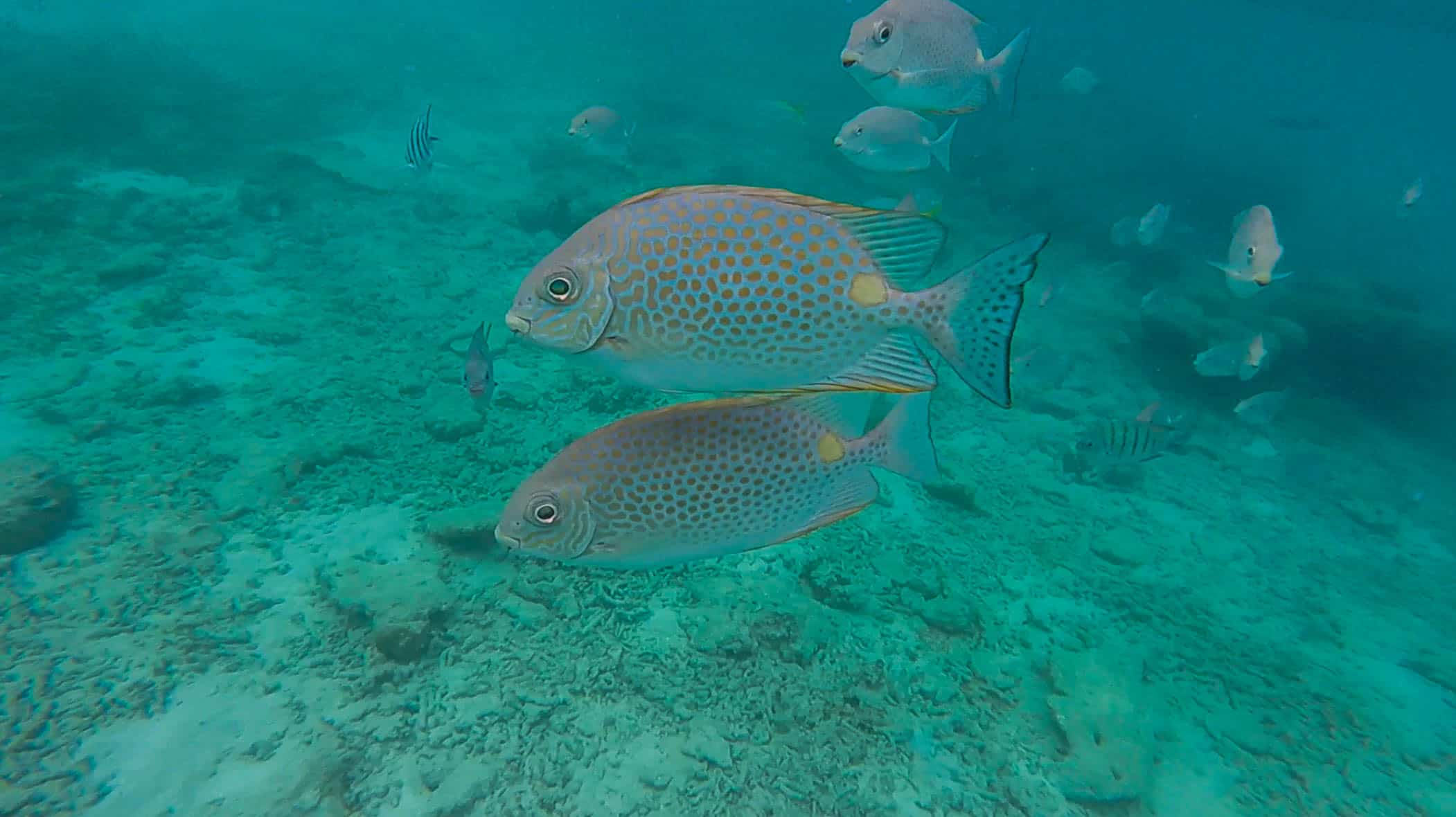 Our final stop was at Lata Air Berani, which was new to me. We were there primarily to use the fresh water and to get a snack, so I don't know much about this location other than that. The nearby waterfall offers snorkelers and divers a chance to rinse off or take photos with the Lata Air Berani sign (aka Instagram hot spot).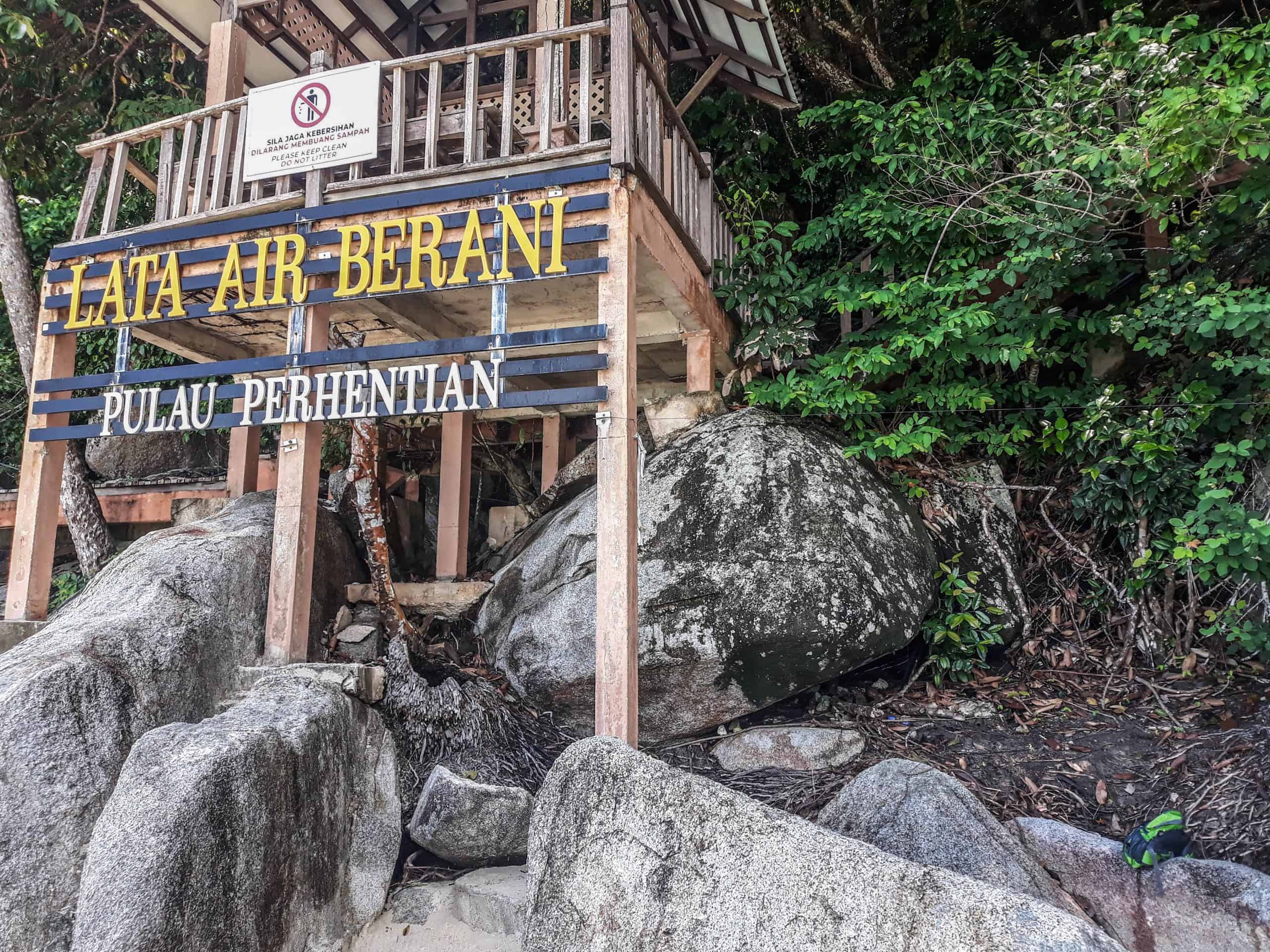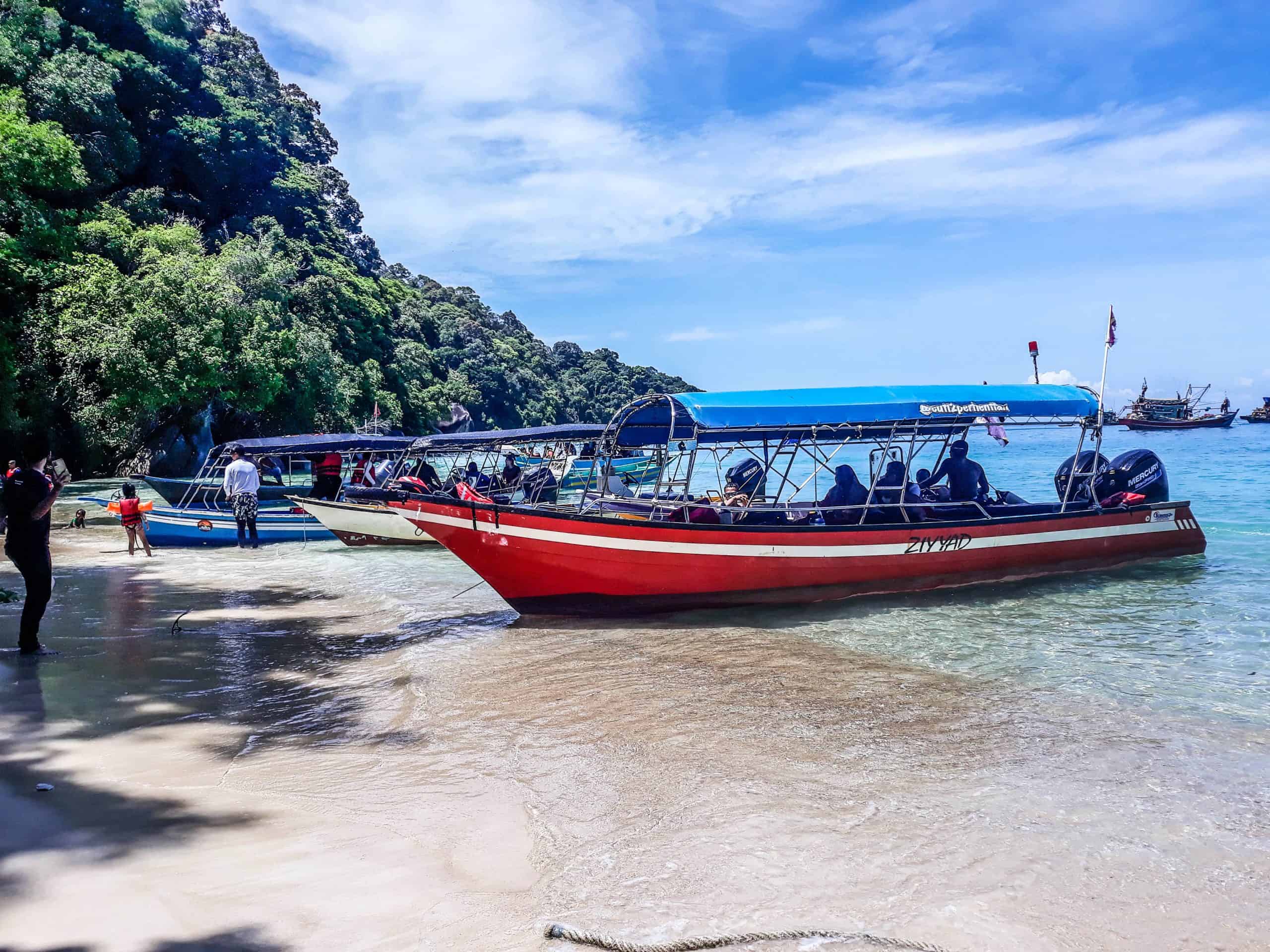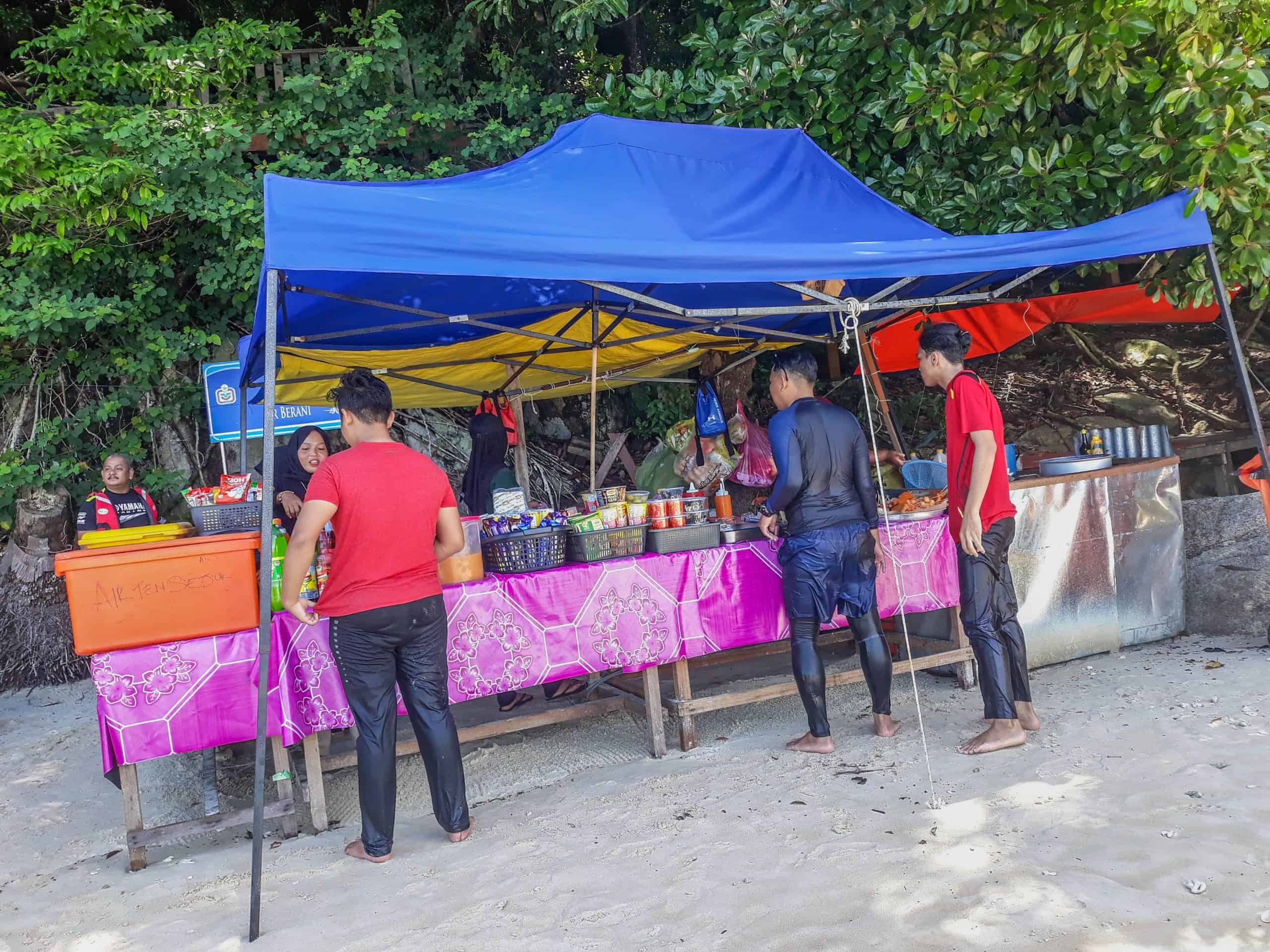 That's a Wrap
The Perhentian Island Day Trip snorkel tour ended between 12:30pm and 1:00pm and I was dropped back at Tuna Bay. I had until 3:30pm to be free and easy. My entertainment options were to explore the area, grab a bite to eat at a nearby café or just chill on the beach. Me being in chill mode, I did precisely that and enjoyed every blissful moment of the clear Perhentian waters and white sand beach.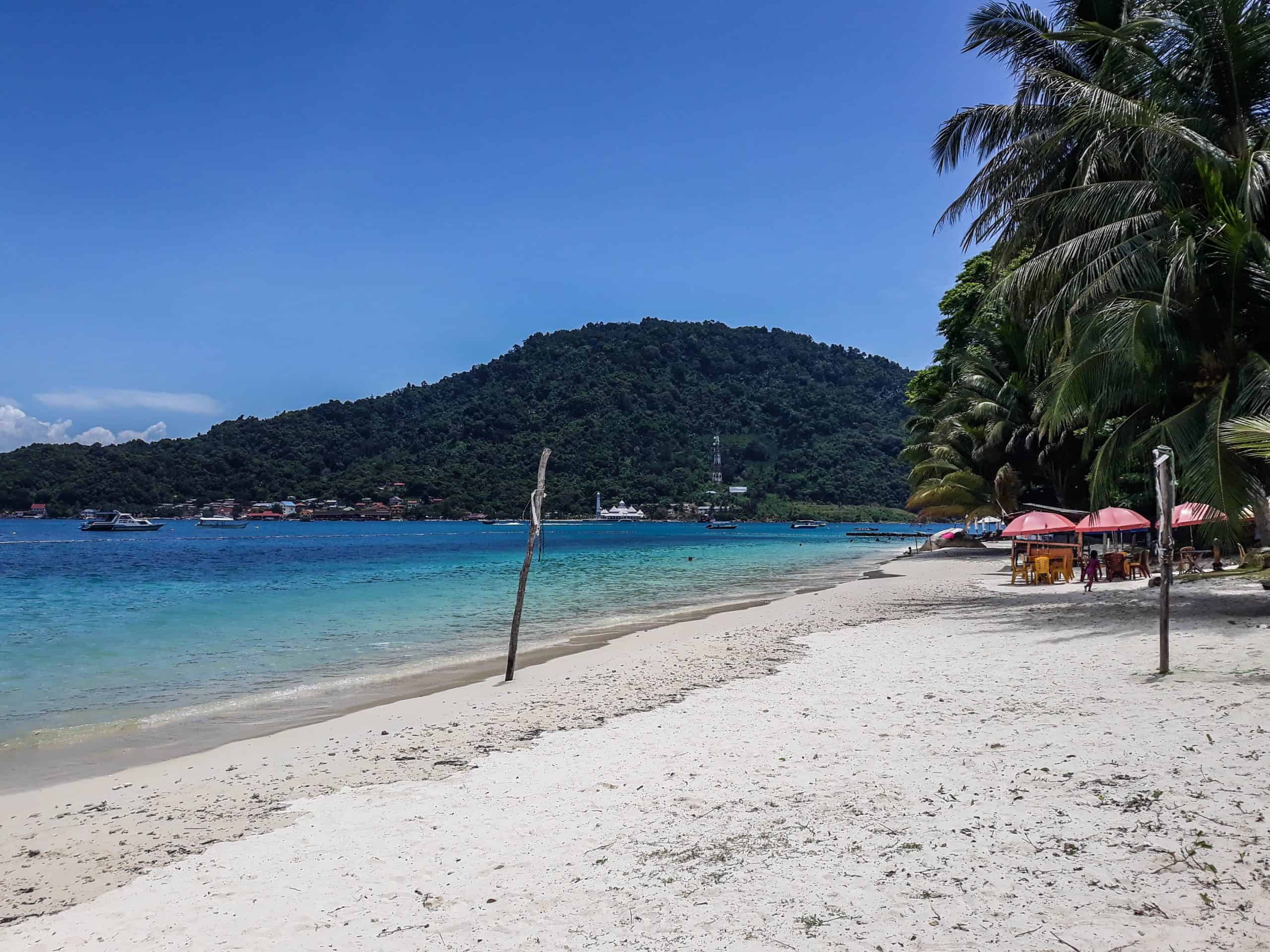 I was instructed to be on the pier by 3:30pm but it wasn't until 4:00pm that my boat arrived. An hour later I was back in Kuala Besut. Blissfully easy day if ever there was one. I turned in my snorkel and mask and was good to go.

For the return trip to Kota Bharu I had planned on taking a local bus or GRAB (if it was available), but since I was so blissfully happy and pleasantly exhausted, I said yes to the first taxi driver who smiled at me. The taxi drivers, btw, were also waiting outside of the Kuala Besut pier, so not to worry about getting stuck in Kuala Besut as it's an area abundant in taxis. My return trip was RM75 and the smile was inclusive. All in all, my day cost me about RM300 total, which was still a bargain as far as I was concerned. 
Taking a Perhentian Island Day Trip from Kota Bharu
How to get there:
The Perhentian Islands are located just off the east coast of West (Peninsula) Malaysia. Although they are actually part of the state of Terengganu, many visitors fly into Kota Bharu, Kelantan to get there. Unless, of course, they're driving. Trains, planes and buses can deliver you to Kota Bharu, with direct flights being the most convenient and least time consuming.

If you are coming from the rainy west coast, mini vans as well as buses are available from Penang to Kota Bharu and Kuala Besut. The buses from Alor Setar, Kedah can be an interesting experience, with day and night buses regularly scheduled. This I've also done several times and it's fairly painless. There are also 'occasionally' direct flights from Langkawi, Kedah to Kota Bharu. However, if you have your own transportation and drive, then the world is your oyster.

When to go:
One of the beauties of traveling Peninsula Malaysia is their opposing monsoon seasons. When the east coast is rainy, the west coast is usually sunny and when the west coast is rainy, the east coast is offering the more consistent sunny weather. So basically, regardless of the time of year you choose to travel Malaysia, you can find your preferred climate.
March through October is the best time to visit the Perhentian Islands. Not just because of the weather, but many hotels and guest houses will shut down for the monsoon season, so accommodation choices could get slim. Boat taxis and snorkel and dive trips will also not be available due to waves and currents. But if you just want to be one with nature, then go for it. 
What to bring and my two cents:
In addition to the usual sunscreen, towel and change of clothes, ladies might consider having a beach cover up or sarong with them out of respect for the general population's culture.

Also, if you have special dietary needs you should bring your own snacks. The seaside offerings at the beach stops don't necessarily rank high on the healthy choice menu, with hearty meat on a stick being very popular.

For snorkeling newbies, if you scream every time a fish comes near you, you will not only scare fish away you will likely disturb other guests. Being mindful of others on your group trip is just a nice thing to do.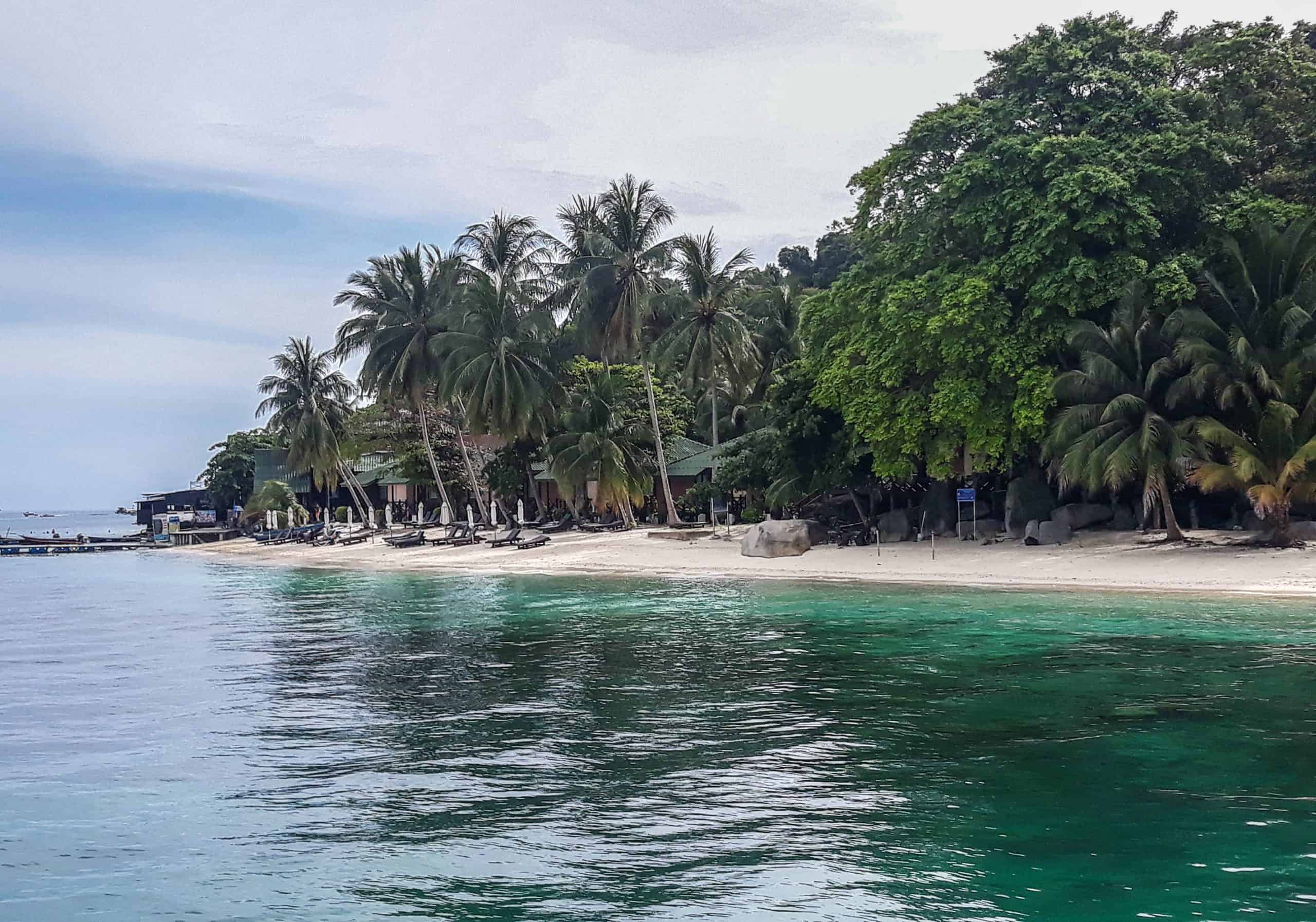 Whether you are looking for a day of sun, sand and sea or an extensive few days at the beach, Anjung Holidays has got you covered. They have affordable prices and run a very professional operation. Reliable too. I highly recommend! 
Anjung Holidays
Saiful Ayob +6019-986 6930
Zalizam +6013-938 2583
https://www.facebook.com/anjungholidays