Splash Out Langkawi Waterpark had so many starts and stops I had almost forgotten about them. Officially opening in December 2019, it was only a few months later that all of Langkawi was in 'lockdown'. Nothing worse than a pandemic to tarnish a grand opening. And serves me right for procrastinating too. I should have gone when I had the chance. But good things come to those who wait (and don't give up hope). October 2021 was the month I finally stepped foot in this amazing Langkawi waterpark. And I left with the biggest grin I've had in over 18 months.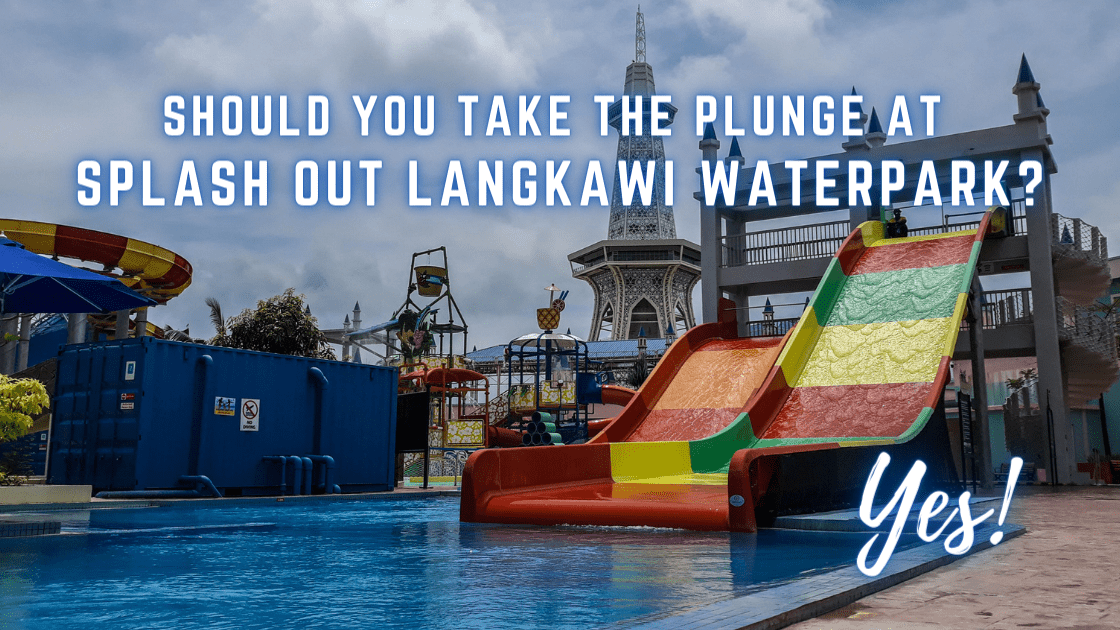 Located in Kuah, next to the Bella Vista Waterfront Hotel, Splash Out Langkawi Waterpark is the first (and of this writing, the only) waterpark in Langkawi. And although the colorful, maritime-themed Splash Out Langkawi is built within an intimate 12-acre location, they manage to safely offer 12 seafaring-inspired rides, slides and pools with plenty of elbow room left over.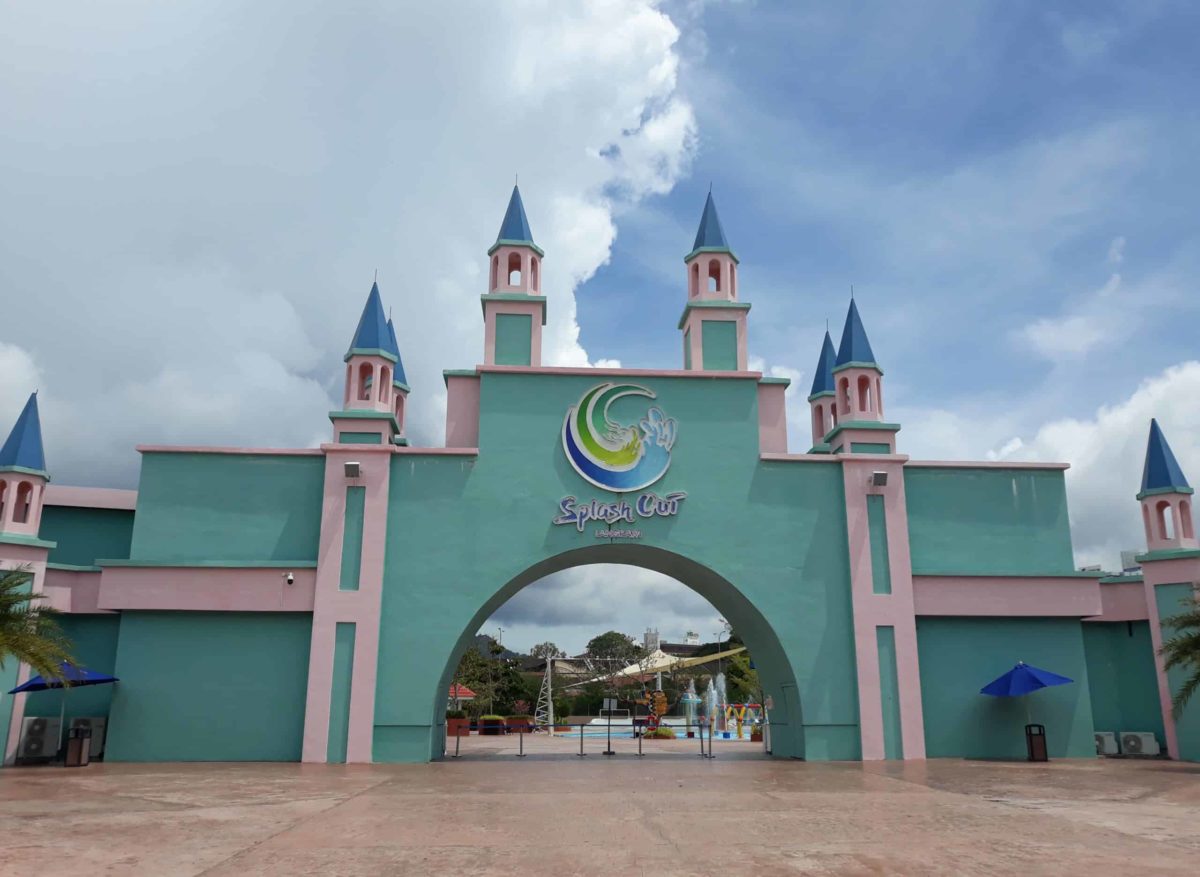 Enough room to have an additional Seafarers Haven Food Court, Treasure Chest Retail Shop and the East India Coffee and Tea Company. This may seem a bit ahoy matey cliché, but the monikers and designs are actually an intentional nod to Langkawi's own colorful historical past of being part of the ancient mariner's trade route. True story.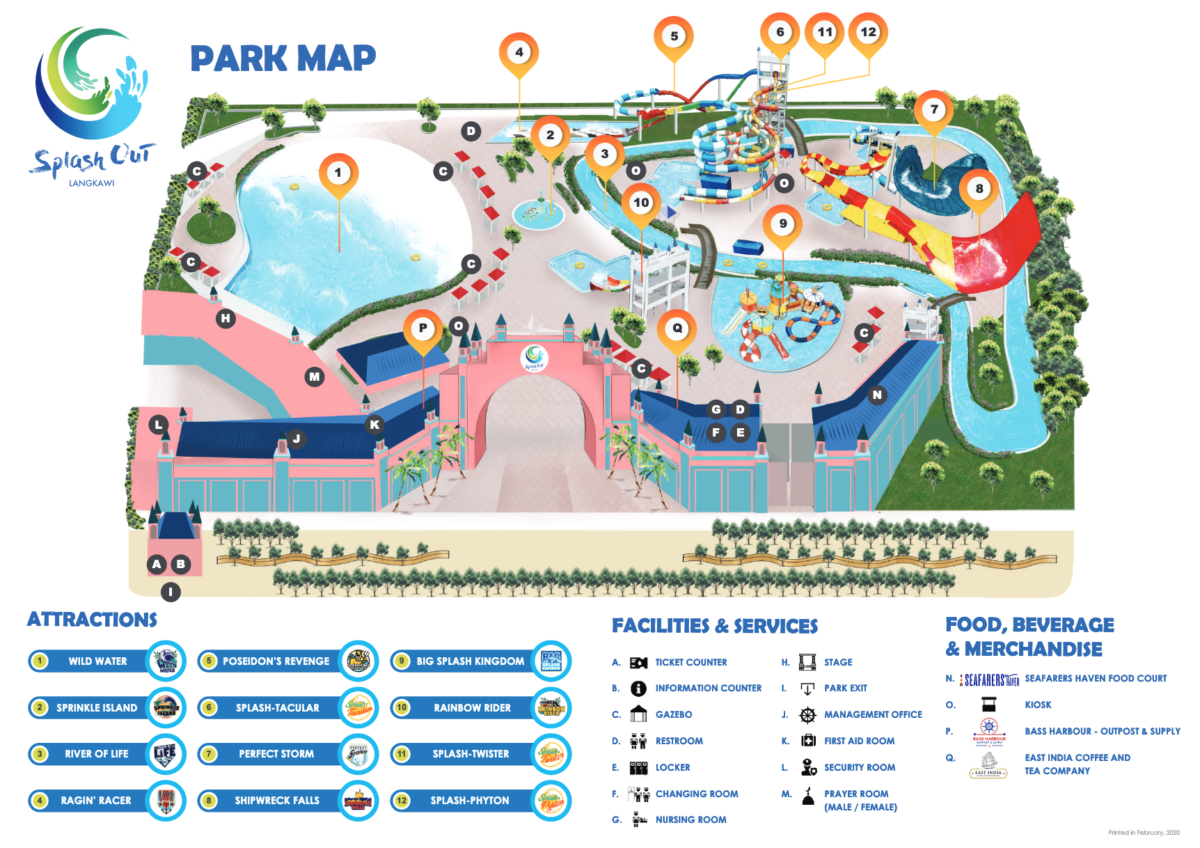 At a glance it may look a bit like Mad Max meets Dr. Seuss, but Splash Out Langkawi Waterpark's colorful industrial looking layout is well thought out, spatially organized and exceptionally clean. Ship shape if you will. Everything has a place and everything is obviously stored in its proper place. No tripping over cleaning supplies or overflowing trash bins here; the poolsides and grounds are spotless.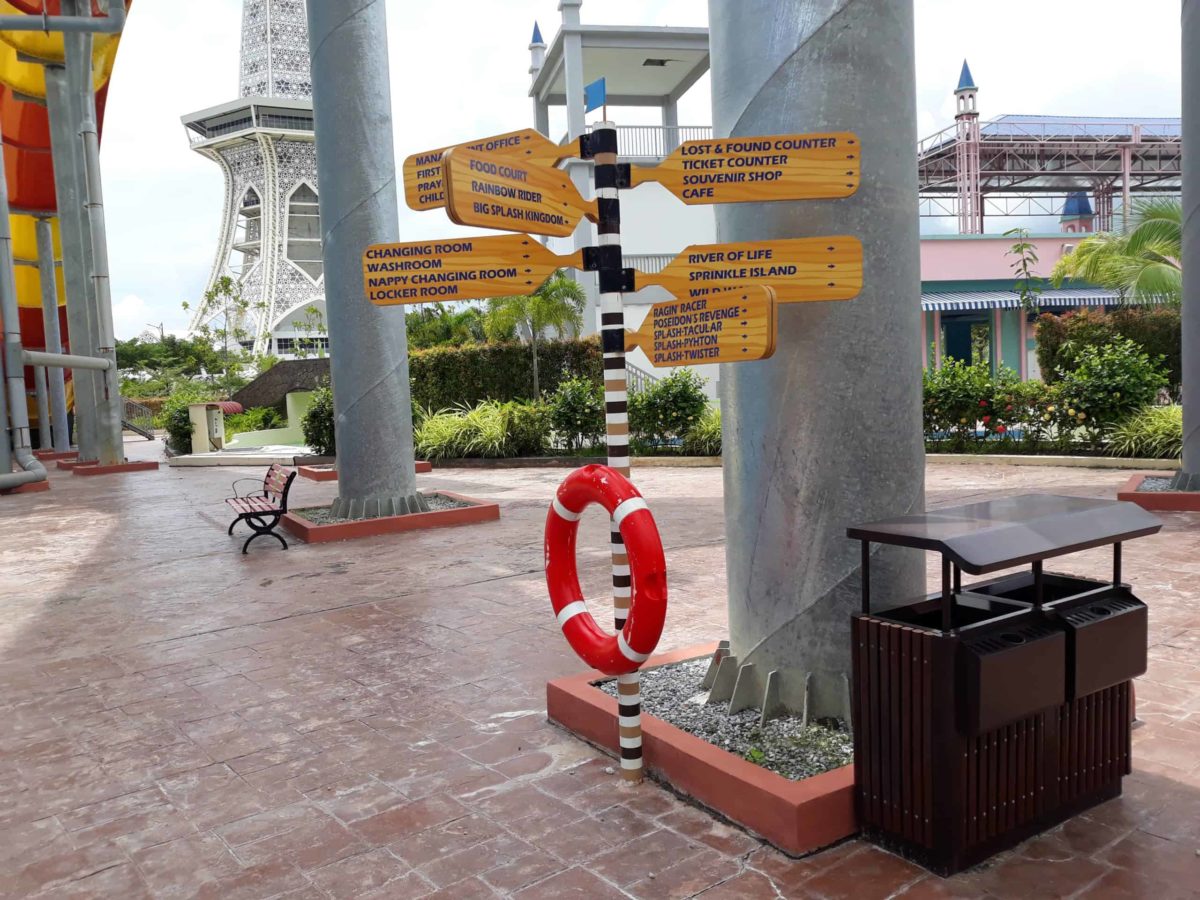 But what about those attractions!?
Before you say arr matey, let me tell you about the attractions. Each ride within the waterpark has its own height and weight requirements, which I find kind of fascinating. I had never really thought about the physics involved in running a waterpark. The flow of water, the height of the ride, the speed of a human body under the pull of gravity… all of these things are factored in to ensure no one shoots off the side and lands in the parking lot. Imagine being part of the team who tackles all of that math. Big responsibility for sure! And not one that Splash Out Langkawi Waterpark takes lightly either. If you are too big or too small for a ride, don't take it personal if you have to sit one out. You'll still have plenty of fun.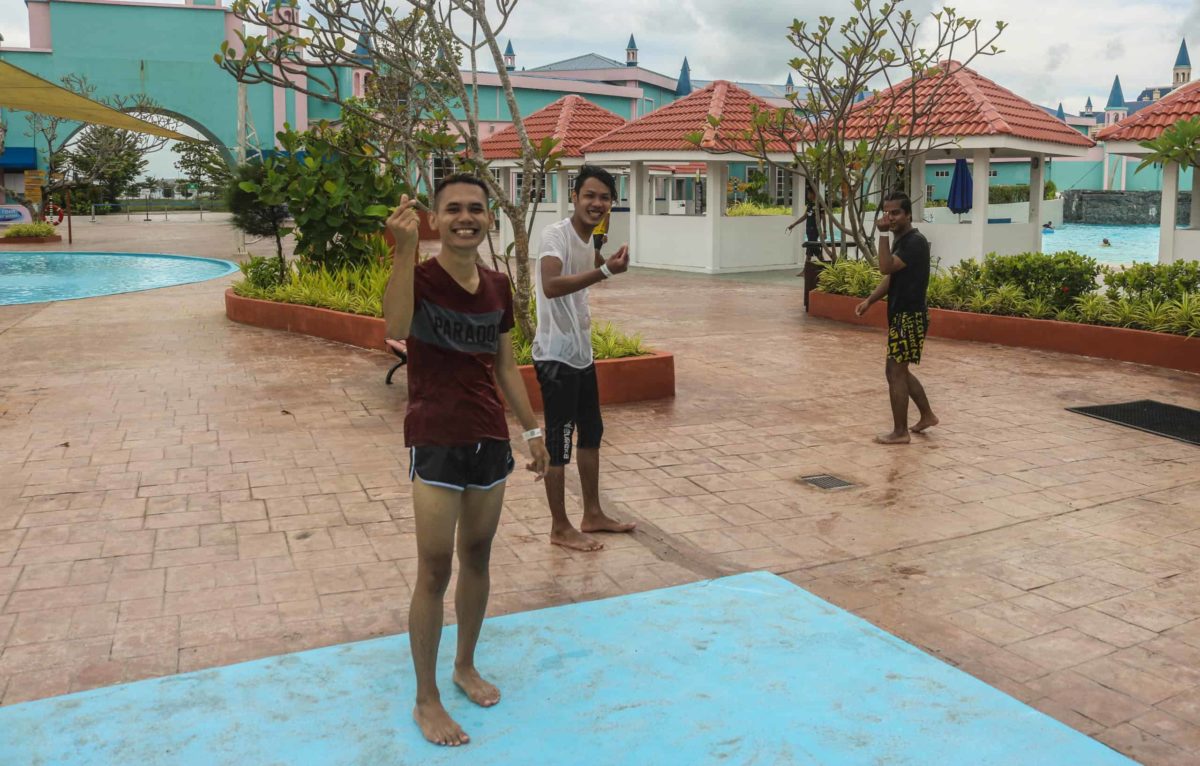 The Sea Level Gang
Right off the bat there are five waterpark activities at ground level, with only one requiring 1 or 2 flights of stairs to climb. This makes things much easier for families with multiple aged kids in tow. Or for those who have no interest in getting wet and just come to enjoy the fun vibe. It also makes things very wheelchair and stroller friendly.
Rainbow Rider
The Rainbow Rider is definitely plunge-worthy and for anyone planning on taking on all the waterpark challenges, this is a good warm up slide. Rainbow Rider has two slides at just 1 and 2 story heights; it's an easy stair climb. Good for all ages and not at all 'scary'.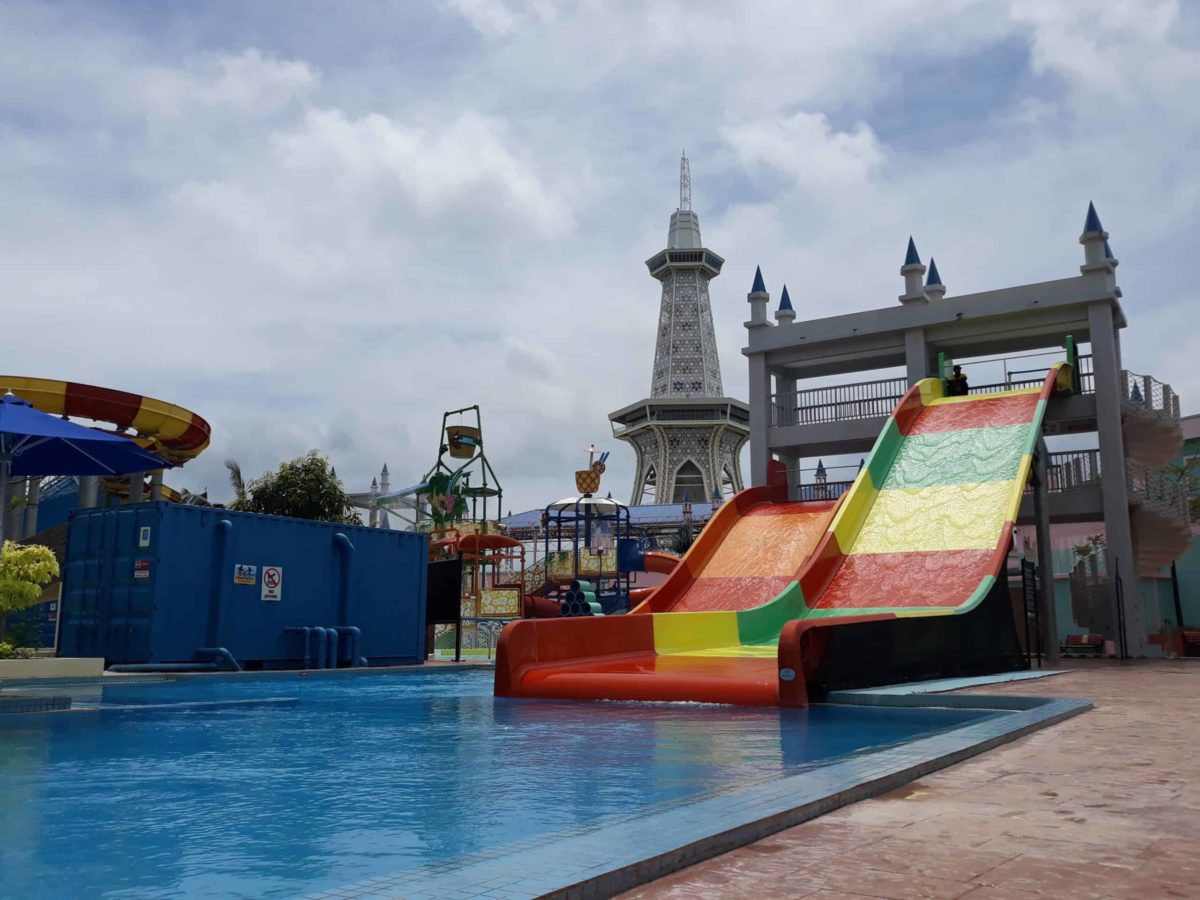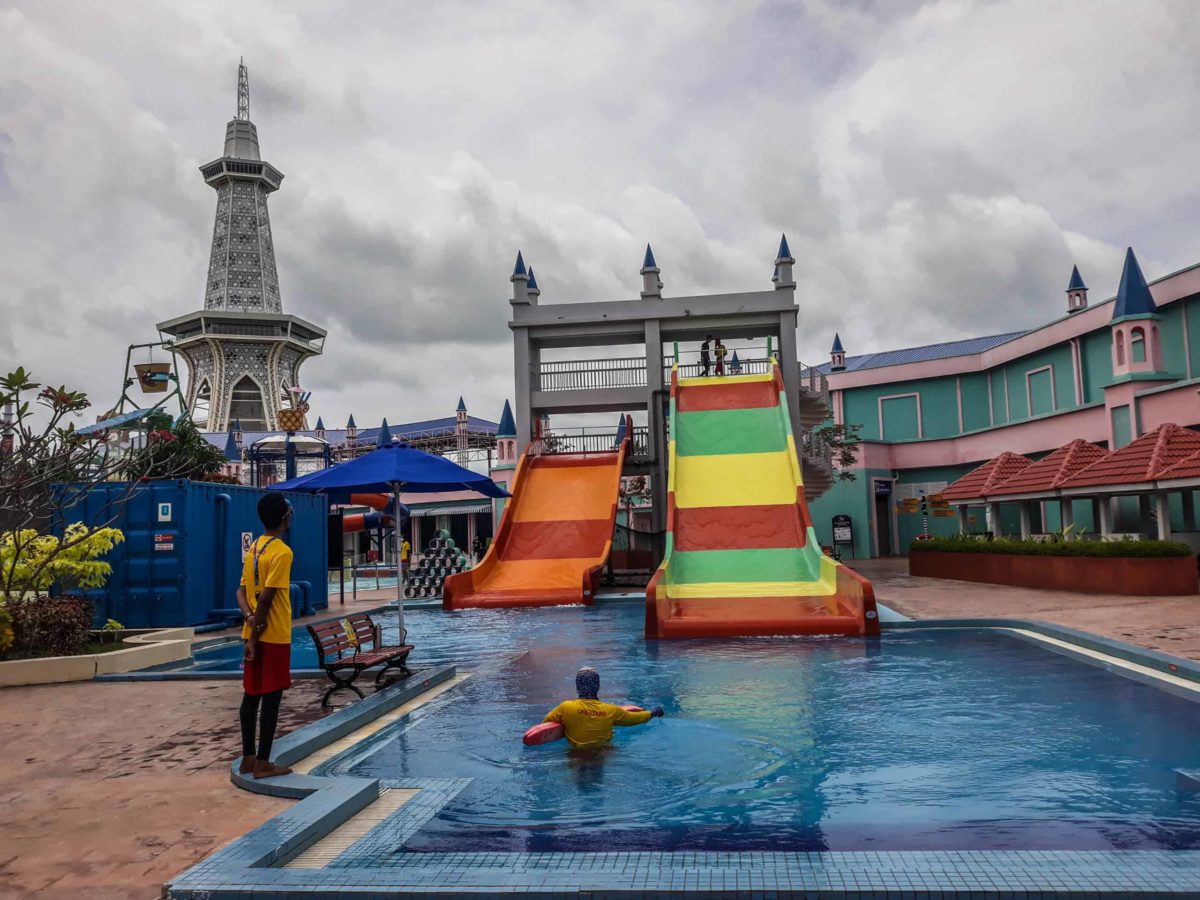 River of Life
River of Life is a completely exertion free endless loop. Just grab a single or double raft and let the flow of the river propel you gently through the park. You could also just float around and around all day if you wanted to, as the start and finish line is the same. This ride is especially relaxing.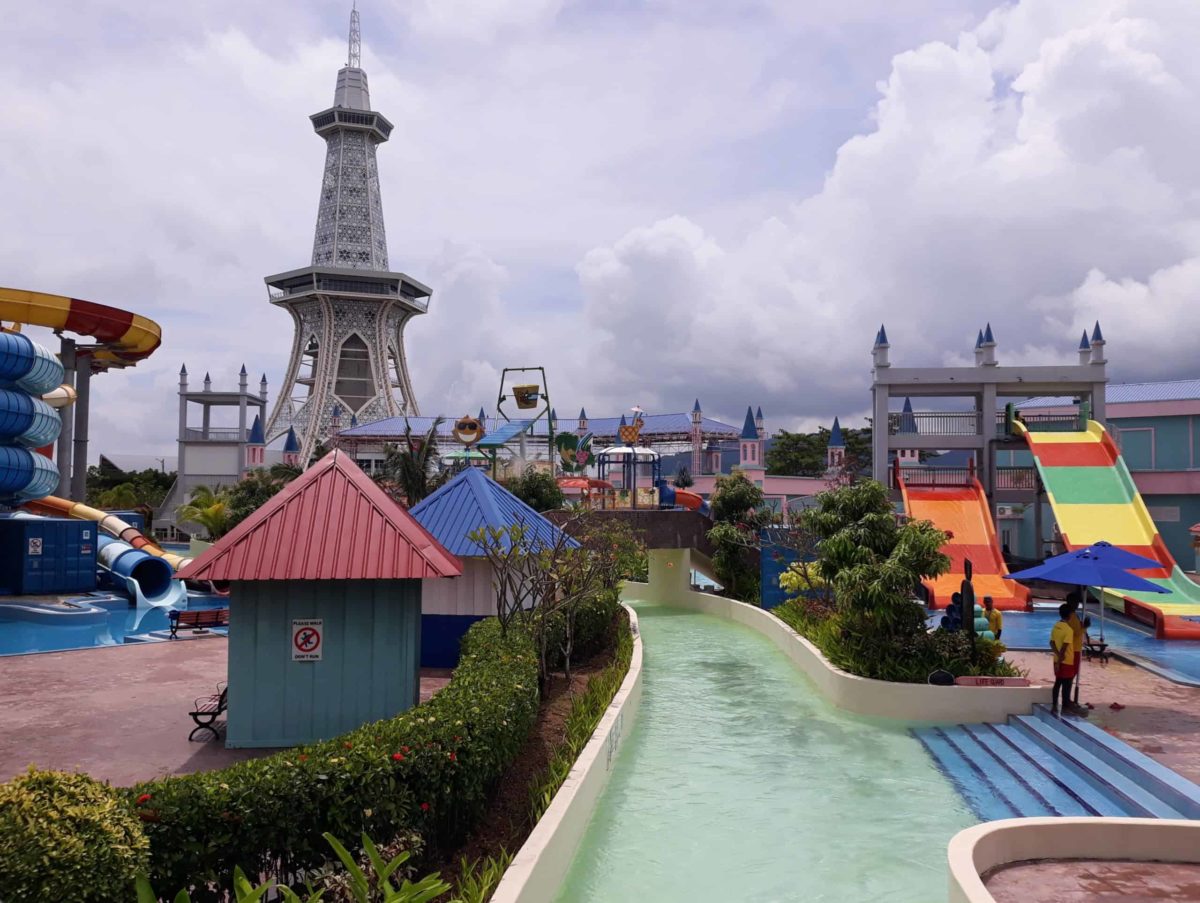 Wild Water
Basically a man-made dream beach, Wild Water is an expansive swimming pool which generates waves at pre-scheduled times. The shoreline is dotted with umbrellas and loungers just waiting to be claimed by beach-lovin' patrons. No sand in your swimsuit to deal with or vicious sea creatures to fight off. Just a chillaxing beach and clear, blue water.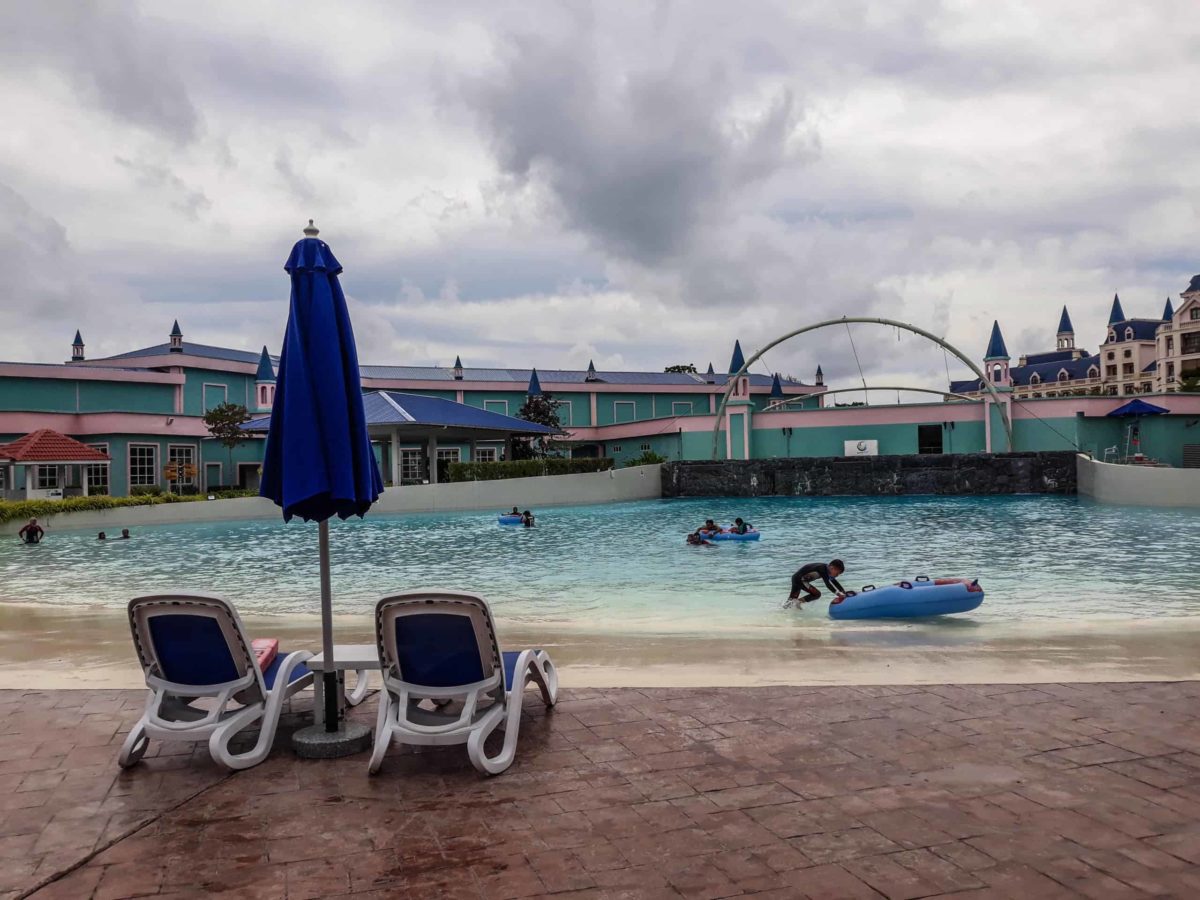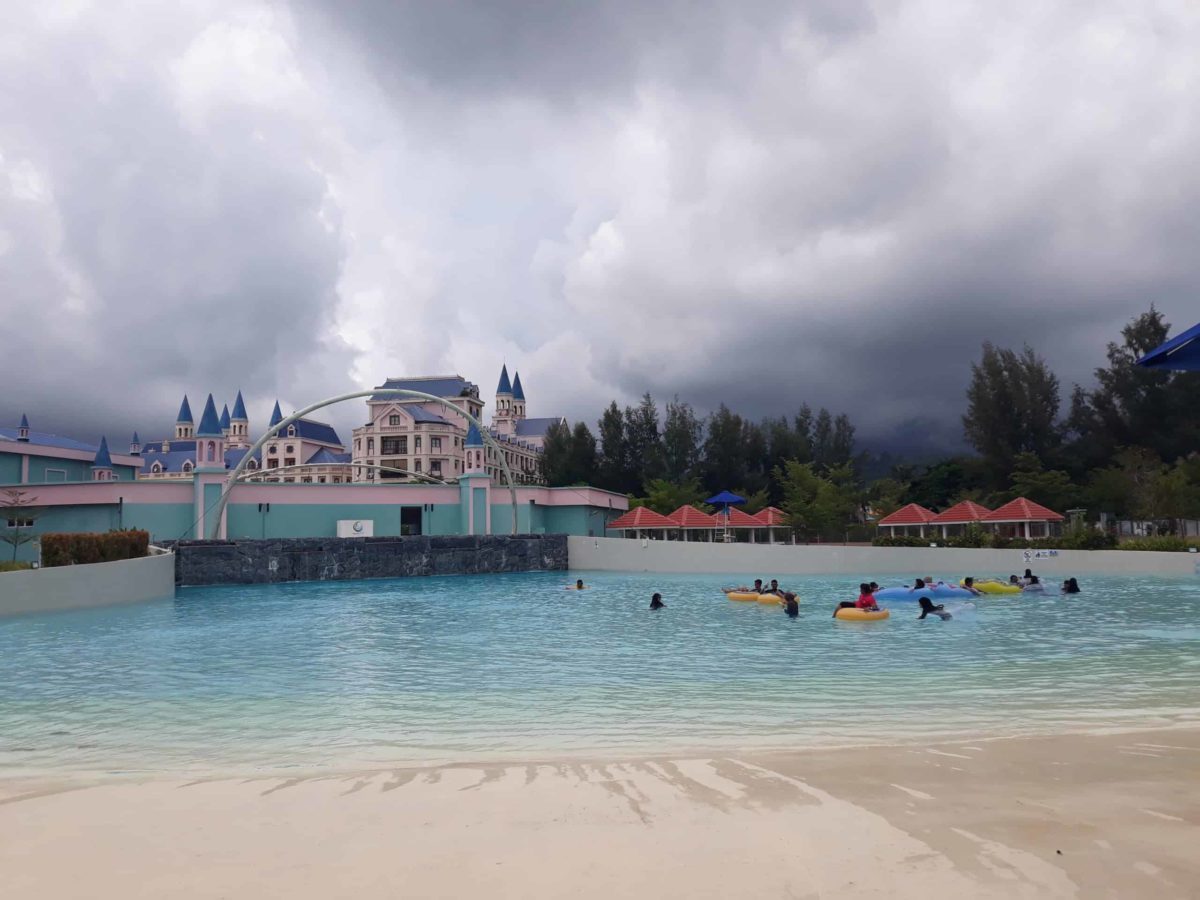 Sprinkle Island
This ankle-deep pool isn't just for little kids, it's for all ages. Not only are the sprinklers fun to run through, there are two rather large water guns on each side of the pool. Water guns are perfect for, of course, blasting your friends (or parents) with.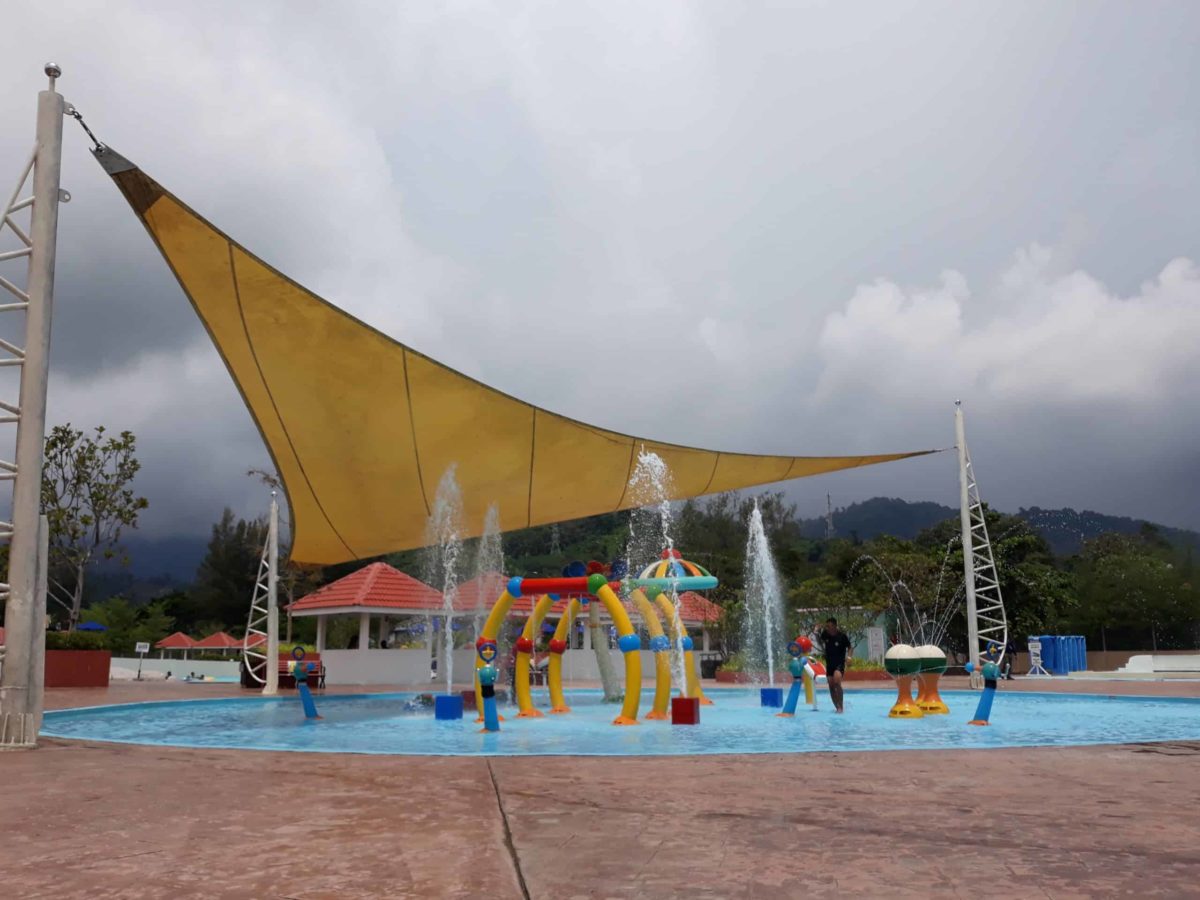 Big Splash Kingdom
Big Splash Kingdom was probably designed more for young children, so if you're a 'older' kid you might look a bit out of place 'playing' on the slides. However, there is a 250-liter bucket of water that tips over every couple of minutes and that may warrant a quick Instagrammable splash through. Big Splash Kingdom is colorful and fun-looking. The kingdom also has a safety net around it, which I assume is to keep unaccompanied toddlers from accidentally falling in.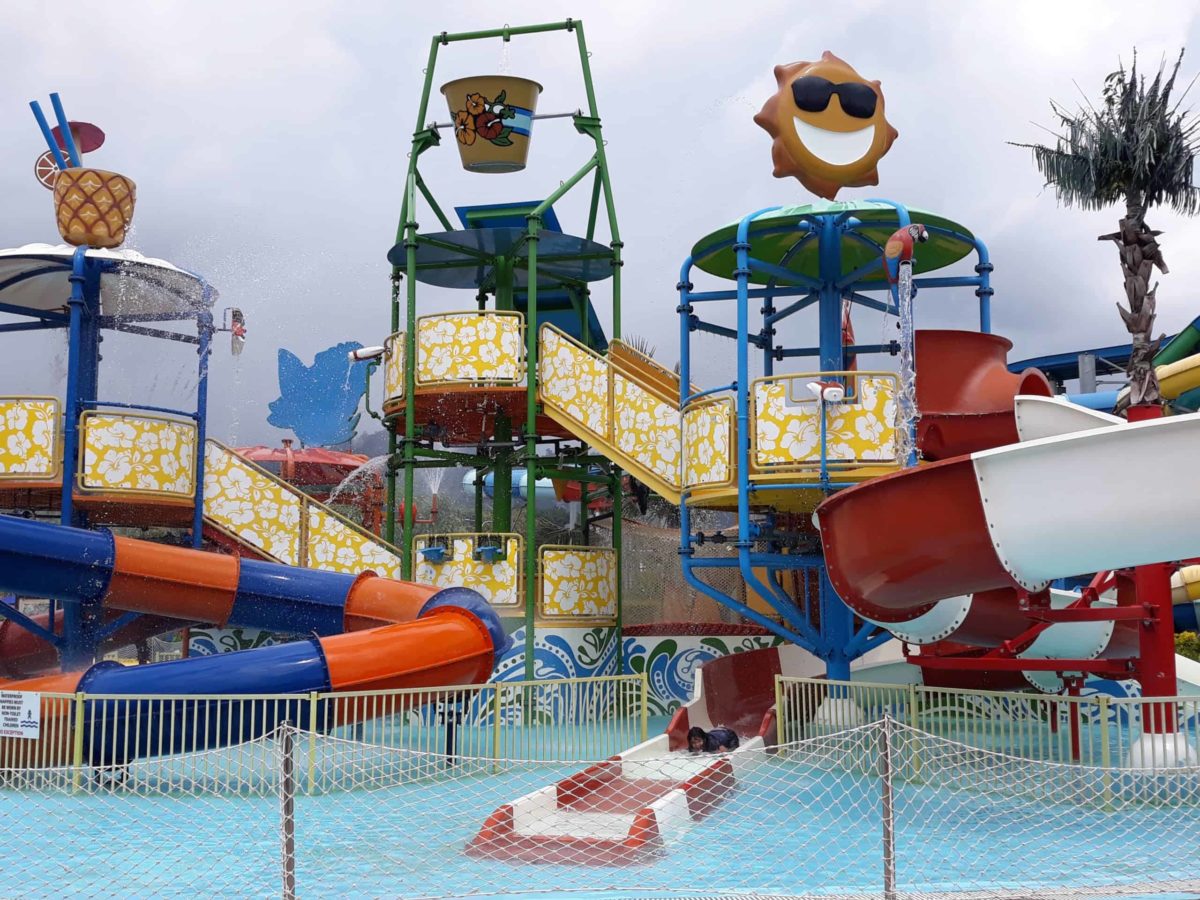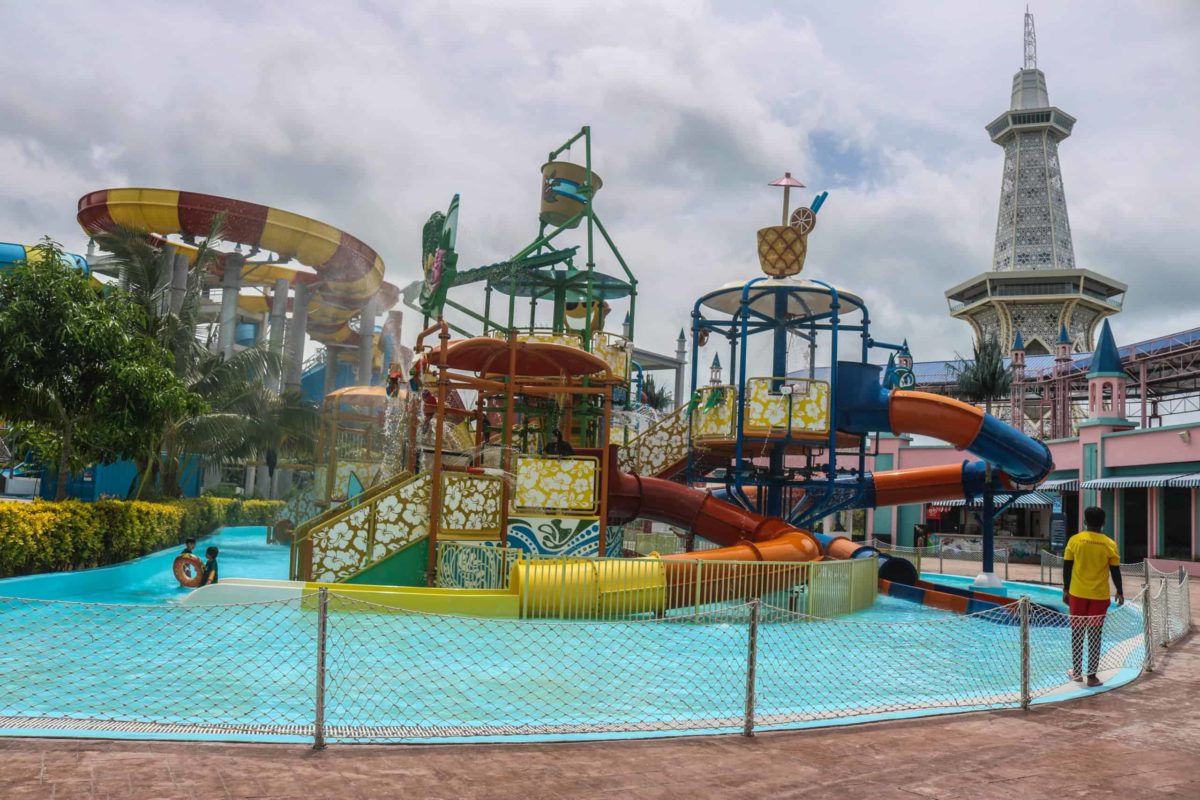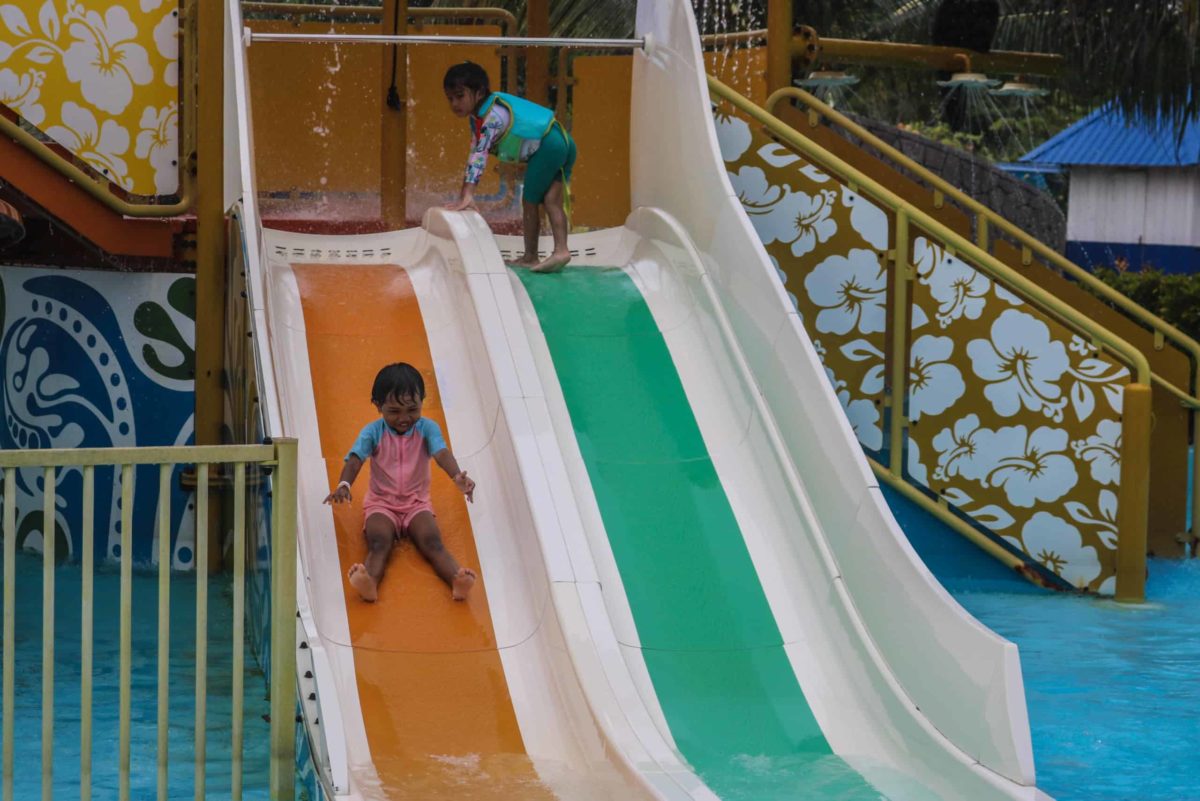 The Sky High Four
If you meet the height and weight requirements, can climb 12 flights of stairs (6-stories) and like going fast, these four tube slides are for you. Every one of them is just plain fun. And fairly long rides as well. Two slides are located on the 5th level; Splash-Twister and Splash-Python, and two slides are located on the 6th level; Poseidon's Revenge and Splash-Tacular.
Poseidon's Revenge
Poseidon's Revenge, on the 6th level is my ultimate favorite. It's not gut wrenching and the groovy visual effects seem to double as a time warp, because this ride is long. Single or double rafts are ridden feet first down the initial plunge and then through a series of twisting and turning tubes with a final splash down at the end. It's awesome!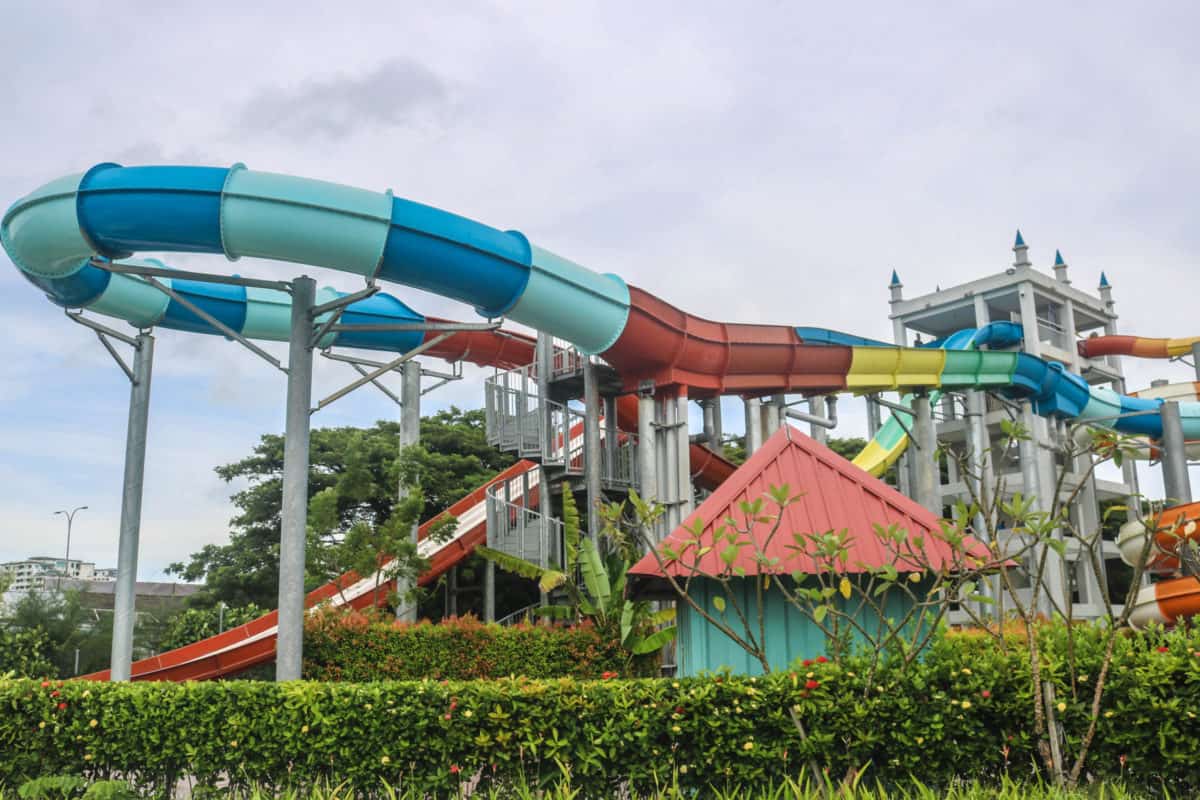 Splash-Tacular
Also on the 6th level is Splash-Tacular which is similar to Poseidon's Revenge except that you go with no raft. You also go alone. But don't worry, you'll see your friend's again when you splash down at the end.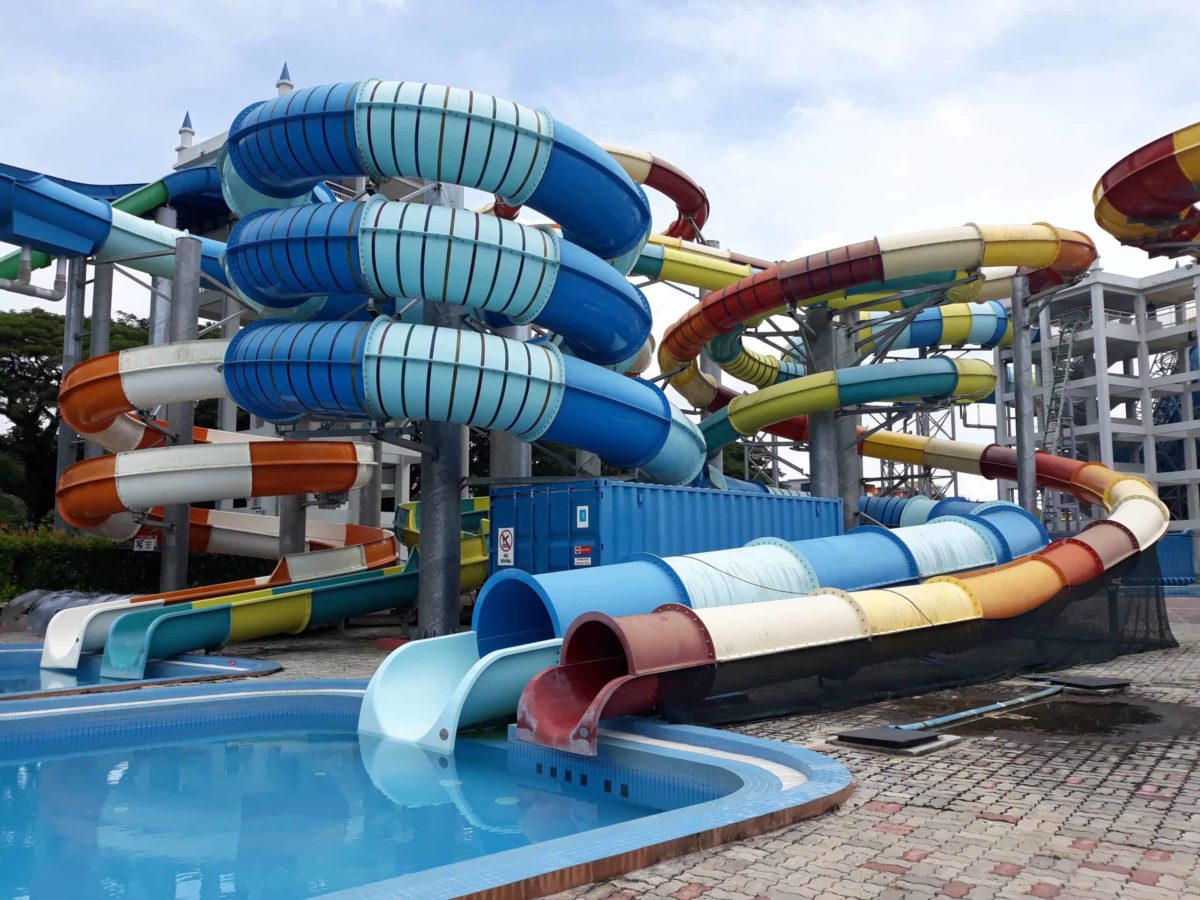 Splash-Twister and Splash-Python
Plash-Twister and Splash-Python are both launched from the 5th level. They are also both very similar. Similar enough to get their names mixed up. Either way, they are both single slides with nothing between you and the rushing water except your swimsuit. Fast, fun and worth the 10 flights of stairs to get to.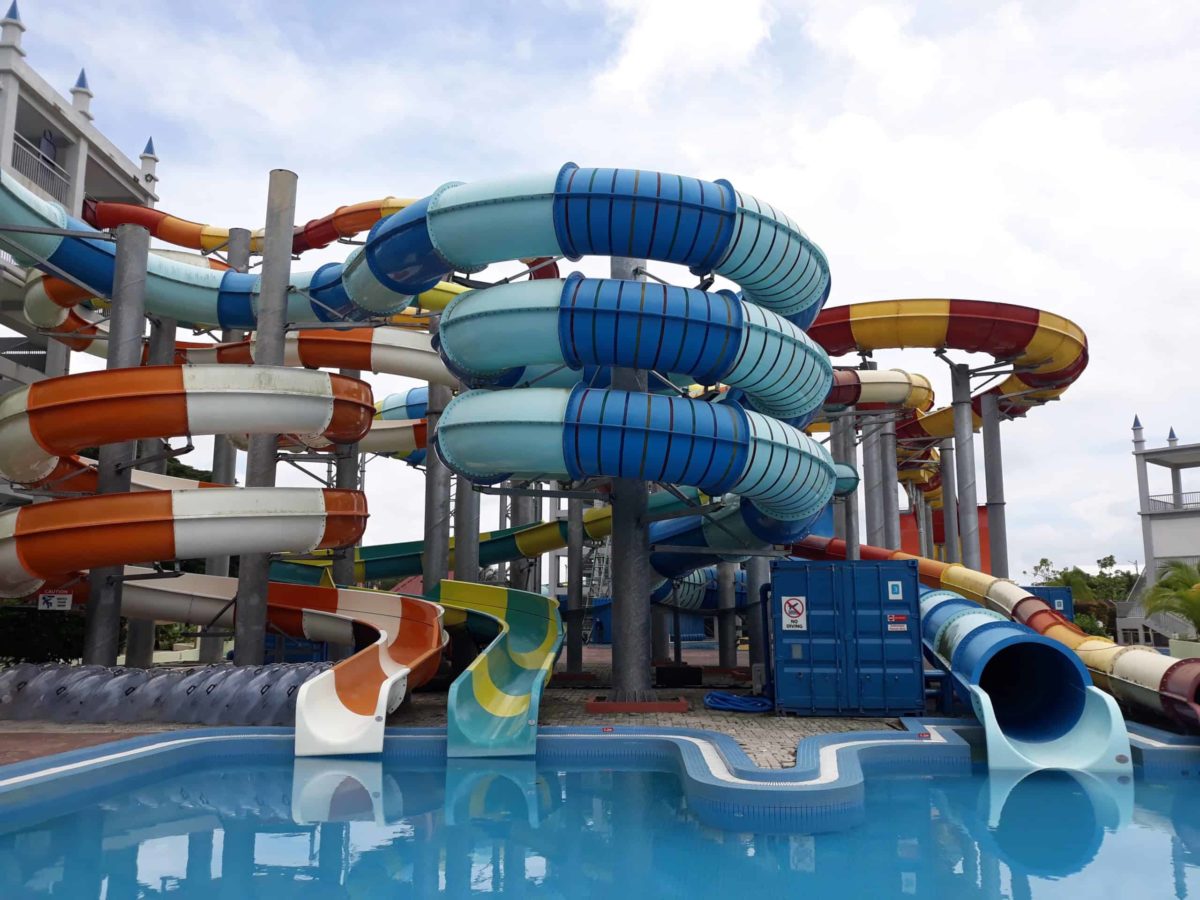 The White-Knuckle Trifecta
Launching from 5-stories high (and another 10 flights of stairs to climb) these three rides are the big bosses of the waterpark. But if you're the nervous type, these bad boys are going to make you swoon with pride over your bravery. I mean really, if a chicken like me can do it so can you!
Ragin' Racers
I'd have to say that the Ragin' Racer was my least favorite experience as I'm not a big fan of head first anything. But adrenaline junkies will love it for sure. It's a fast plunge that requires one's undivided attention, so pay careful attention to the instructions (and no horsing around). Older folks or anyone with back issues might want to pass on this one.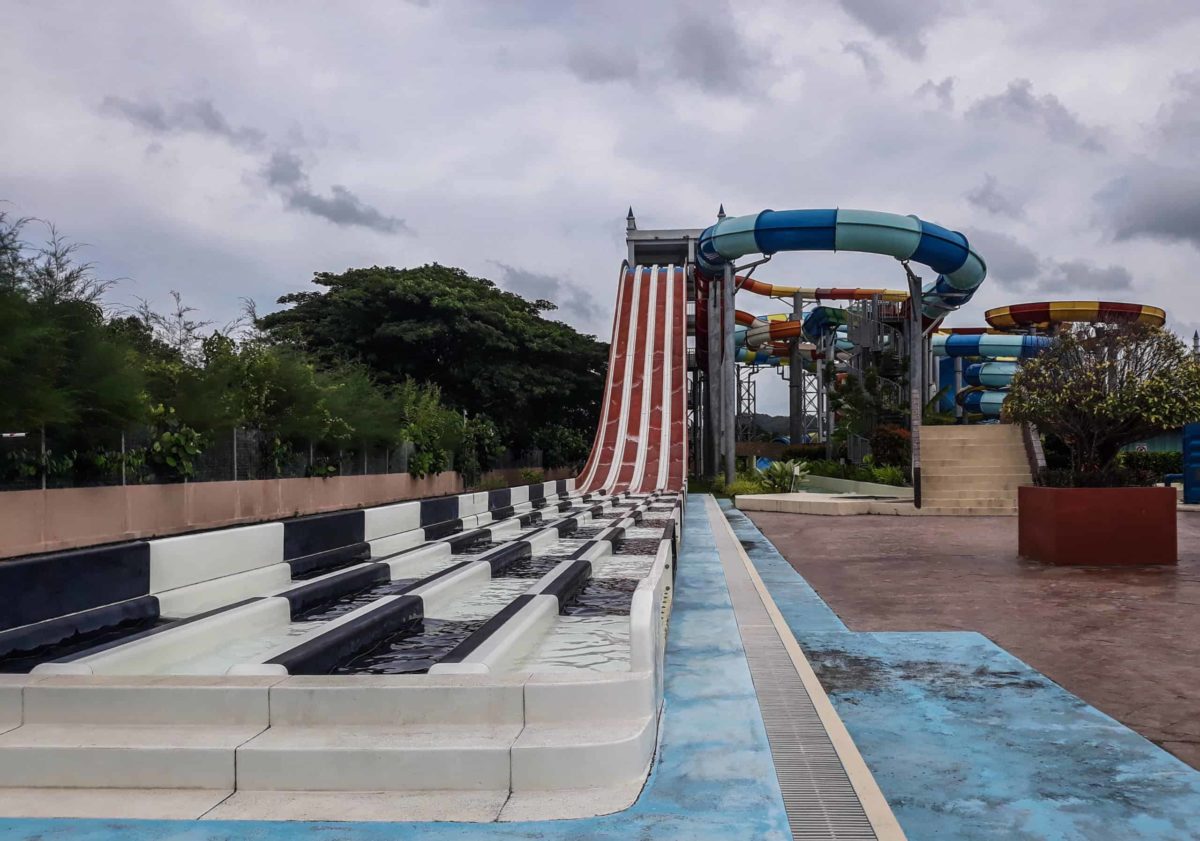 Shipwreck Falls
Shipwreck Falls is a group ride of two or more people in circular raft. I don't want to give too much away here, because the unknown was part of my own adrenaline rush. The early part of the ride gave me a short-lived, false sense of security, but no sooner than the big plunge came I was ready to freak out a bit. But alas, no sooner than I was ready to freak out, the ride was over and I beamed with pride over my bravery. Piece of cake. You got this, so go for it!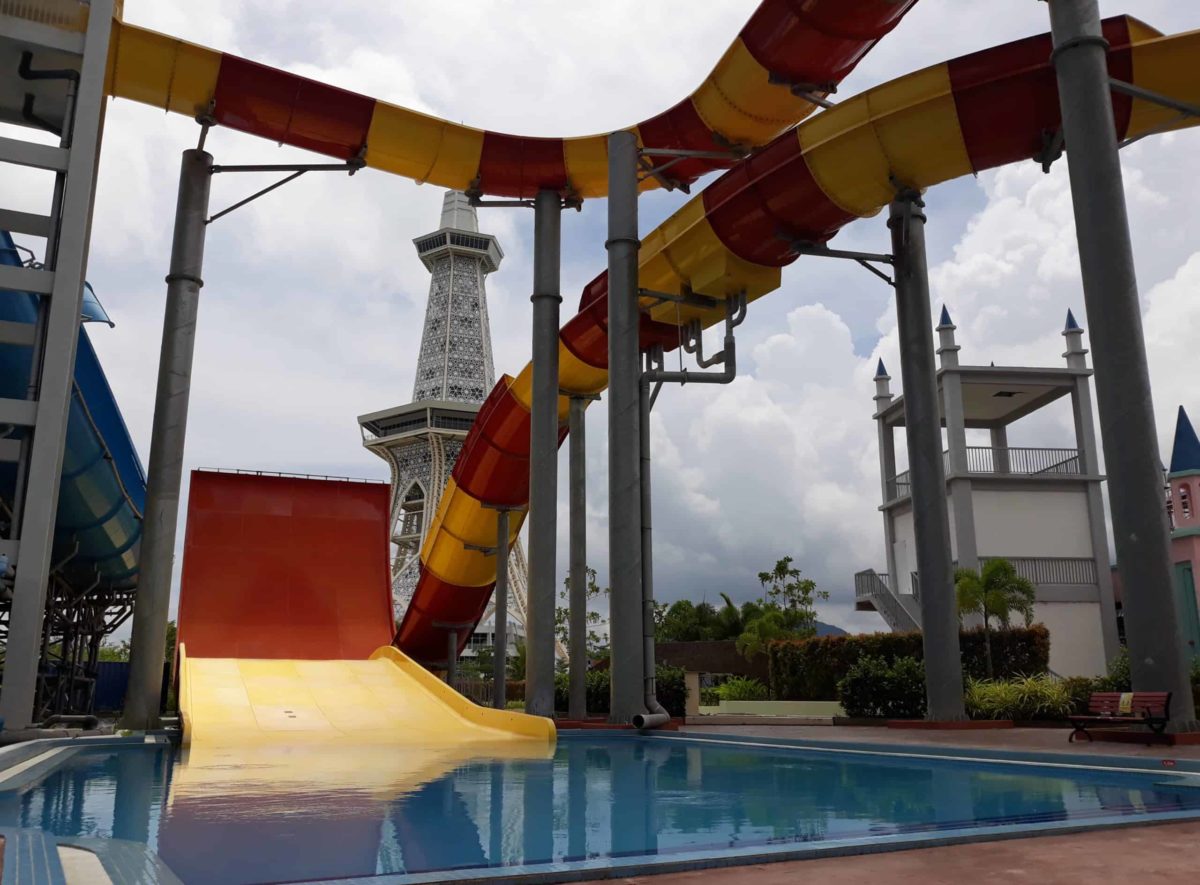 Perfect Storm
Anyone who saw the movie, The Perfect Storm, may think twice about this Splash Out Langkawi waterpark ride, but again, if I can do it so can you! Perfect Storm is another group ride of two or more persons in a circular raft and it's as close to the real deal that I ever hope to be. After shooting through the tube slide the sensation of banking up the side of a monster wave was intense. But in a good way. Just hang on tight, enjoy the ride and have fun!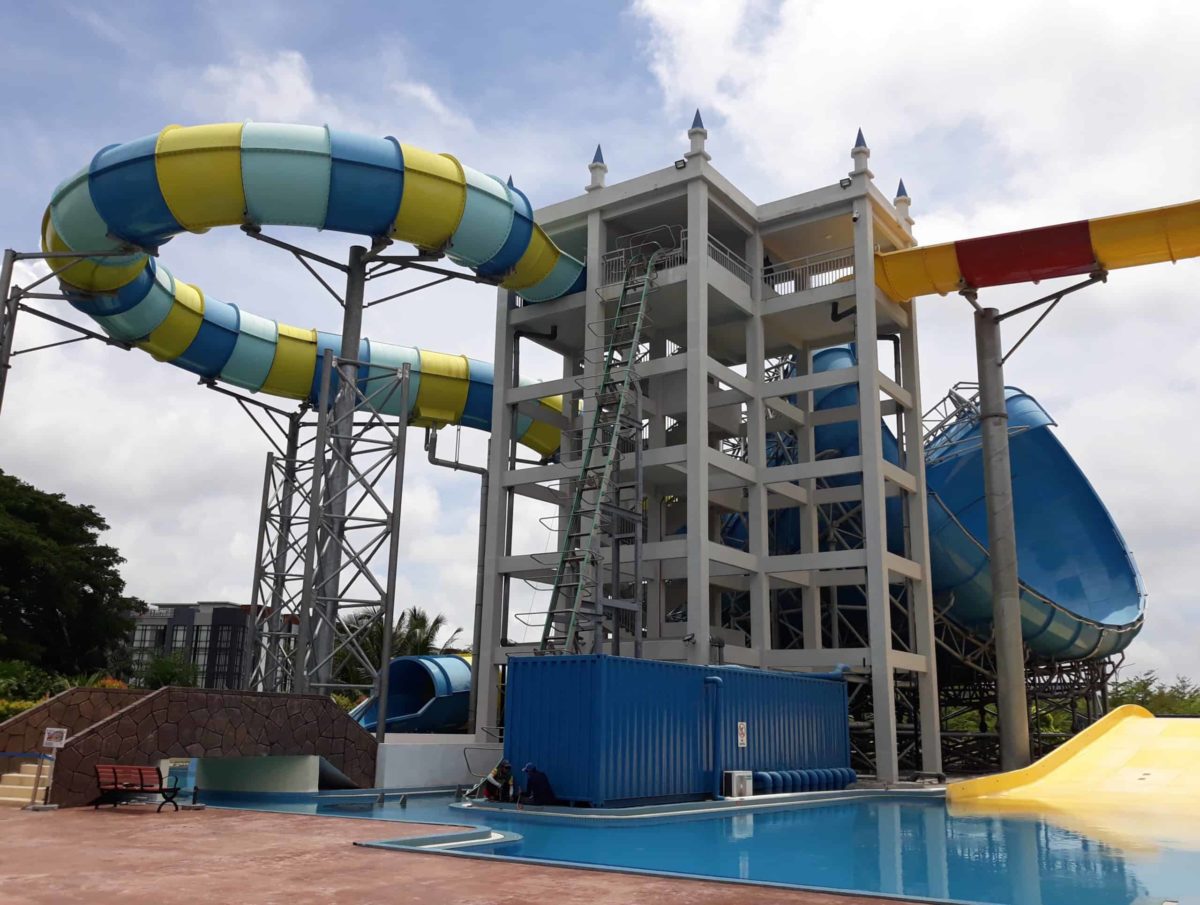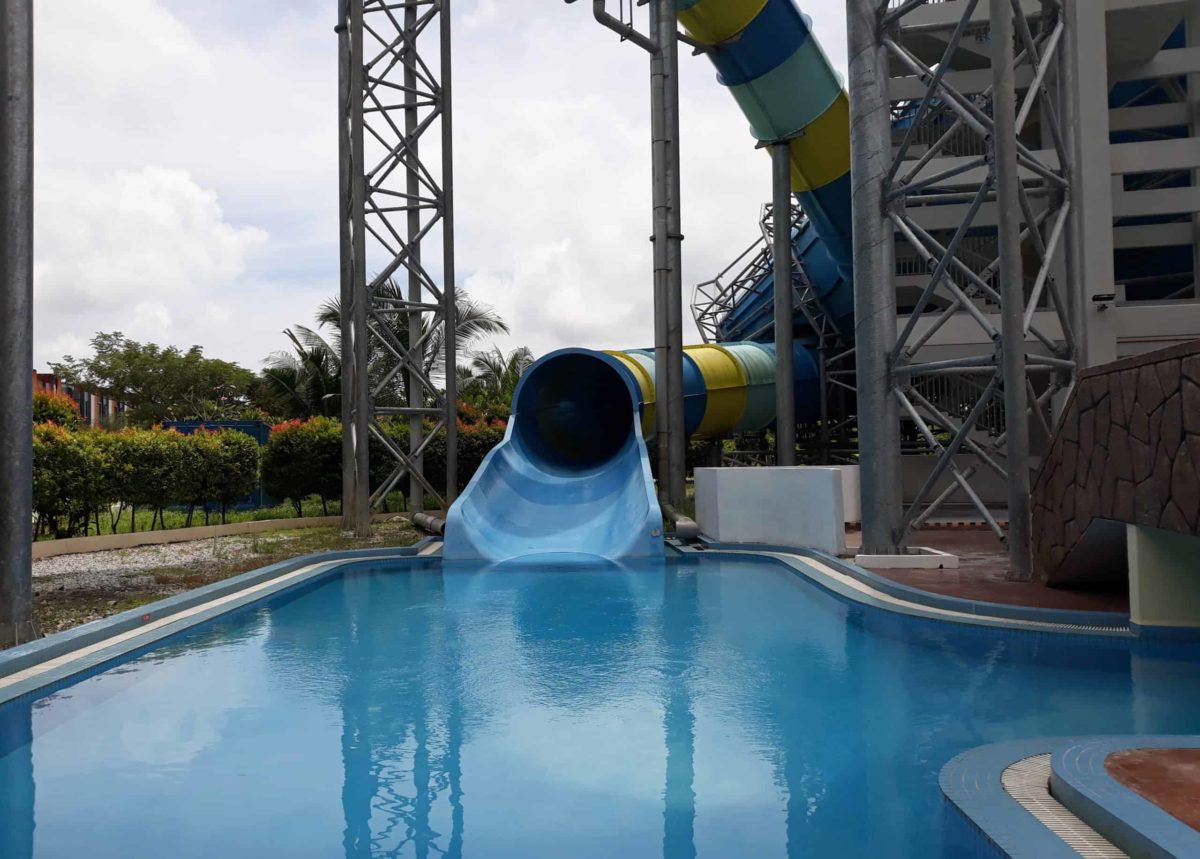 Maps and direction signs are located throughout the park and the times are also posted for the attractions that have special opening and closing times. So be sure to 'map' out your plan for the day, so you don't miss any rides!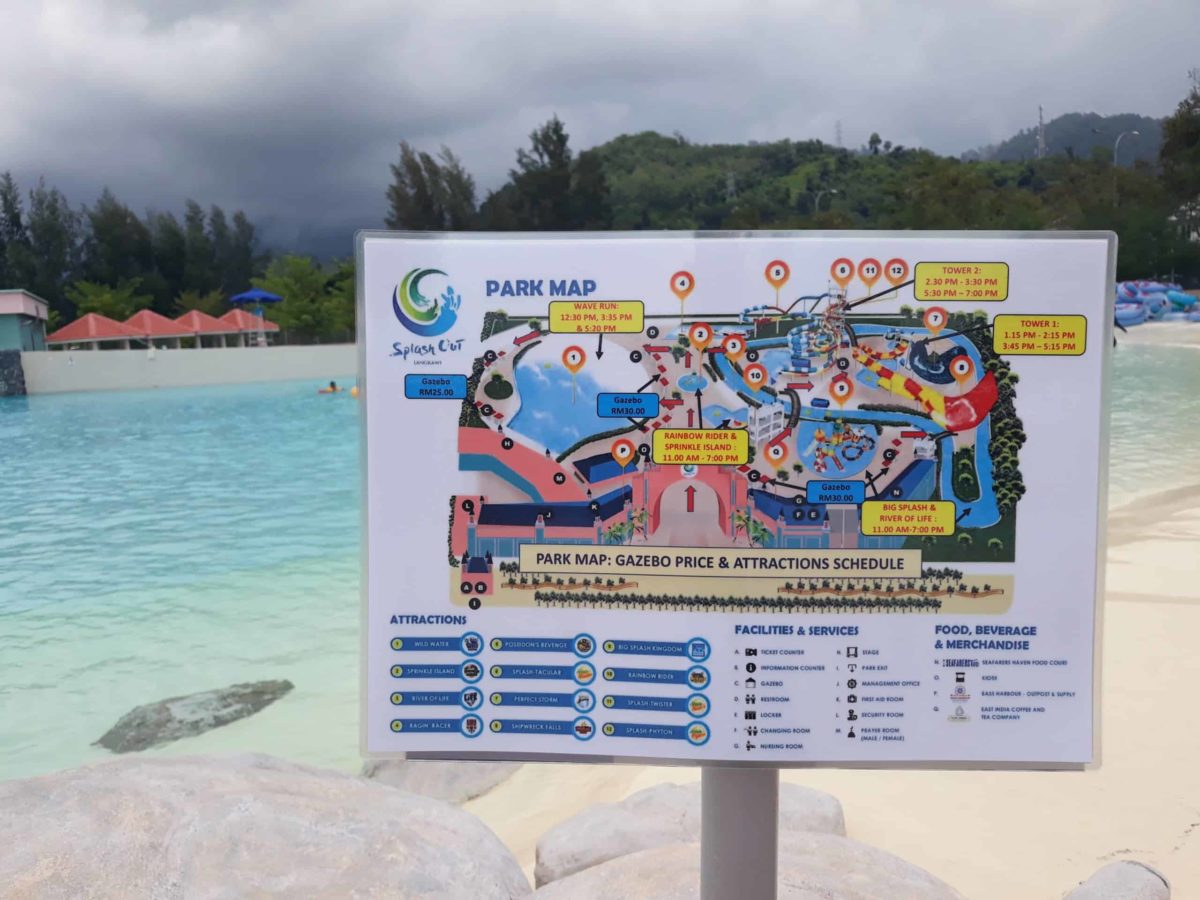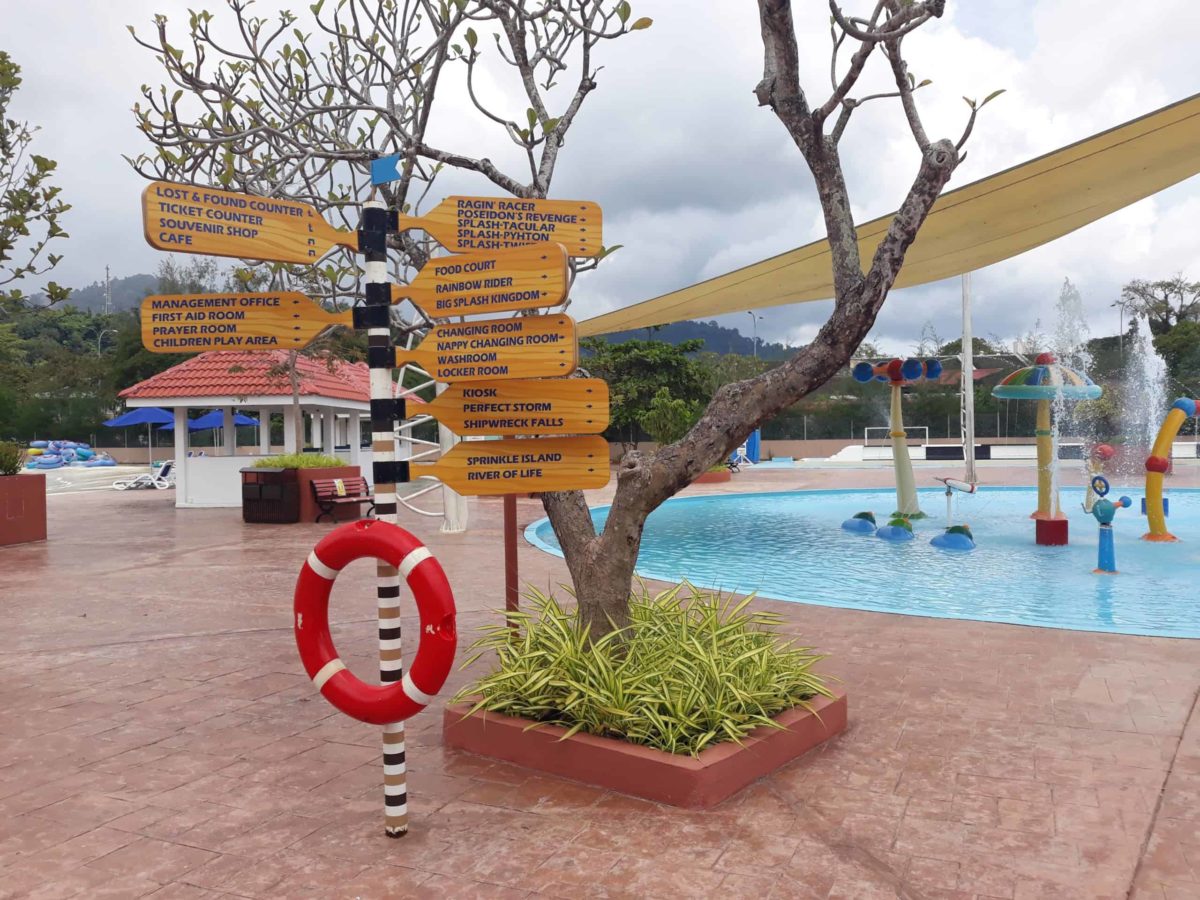 Splash Out Langkawi Waterpark Ins and Outs
Parking:
Since Splash Out Langkawi Waterpark is part of the Bella Vista Waterfront Hotel estate, the waterpark's parking lot is just a short walk from the hotel's lobby. And a short walk from the waterpark's main entrance as well. From the parking lot through the ground-level areas of the waterpark are all wheelchair and stroller friendly, too! Parking is also presently free.
Entry and Admission:
The staff are friendly and professional, making the whole admission process very smooth and stress free. Splash Out Langkawi Waterpark has two main entries; one just off the car park and a second grand 'kingdom' entry after the ticket counter.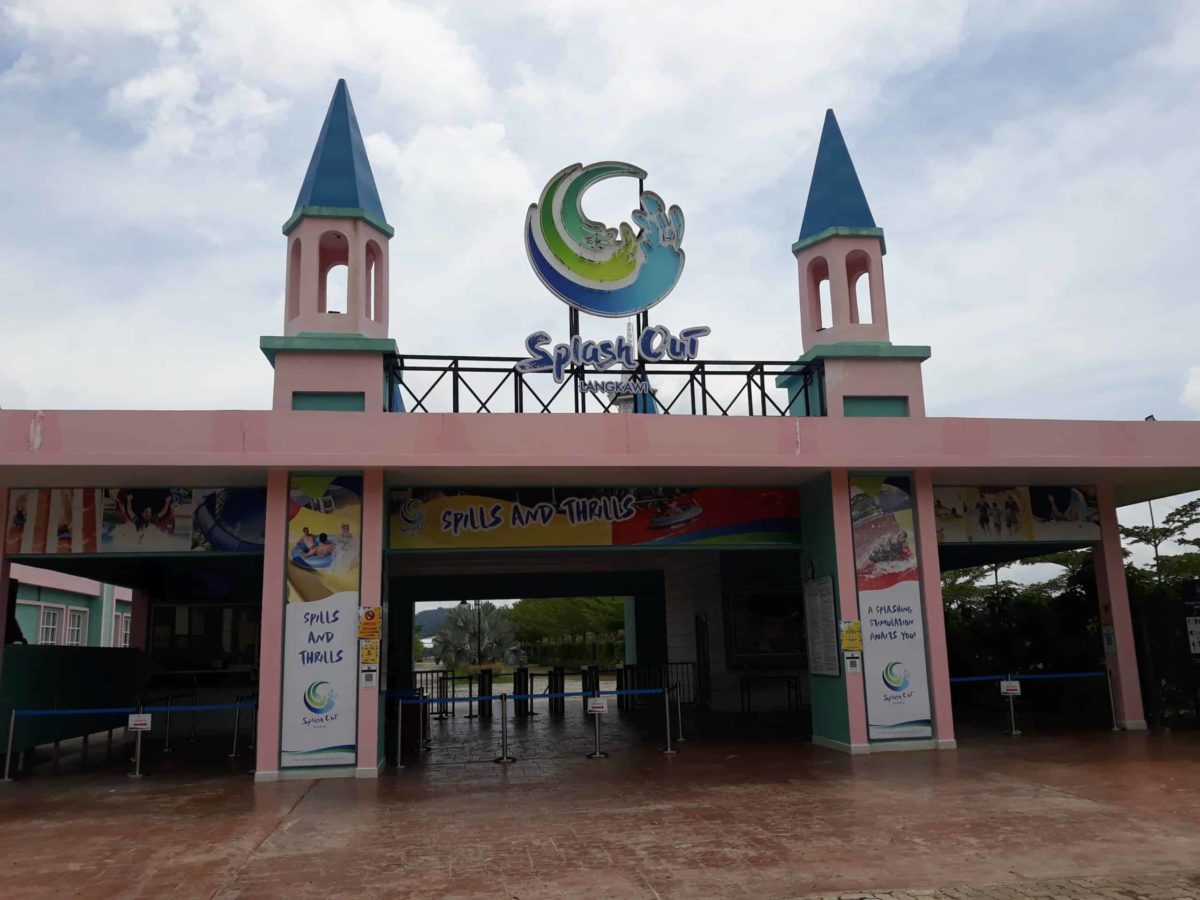 Tickets:
Tickets can be purchased online or at the admissions counter. Tickets come in 3 pricing categories; Lieutenant; 90cm to age 12, Commander: age 13 to 60, and Captain: seniors over age 60. Kids under 90cm get in for free. Can check current prices and promotions HERE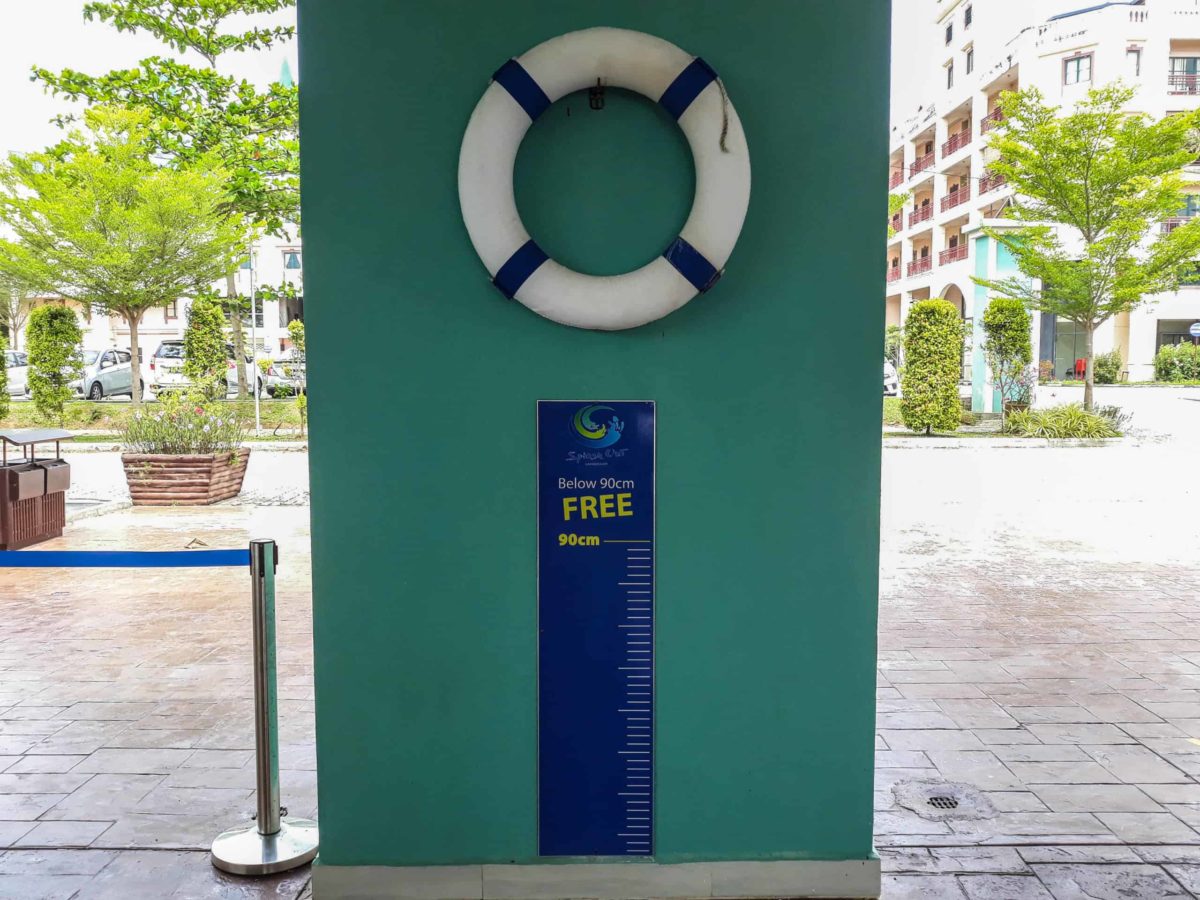 Lockers and Changing Rooms:
Wrist bands with barcodes are issued as proof of payment and as a 'cashless' payment plan for onsite purchases, as well as used as digital keys for lockers. Guests are required to wear them at all times. Wristbands are also non-transferable and valid for single entry only, so be sure to guard them with your life. Although there are separate men and women washrooms with changing stalls, the main locker area is unisex. Day use lockers are available for RM20 (small size) and RM30 (medium size).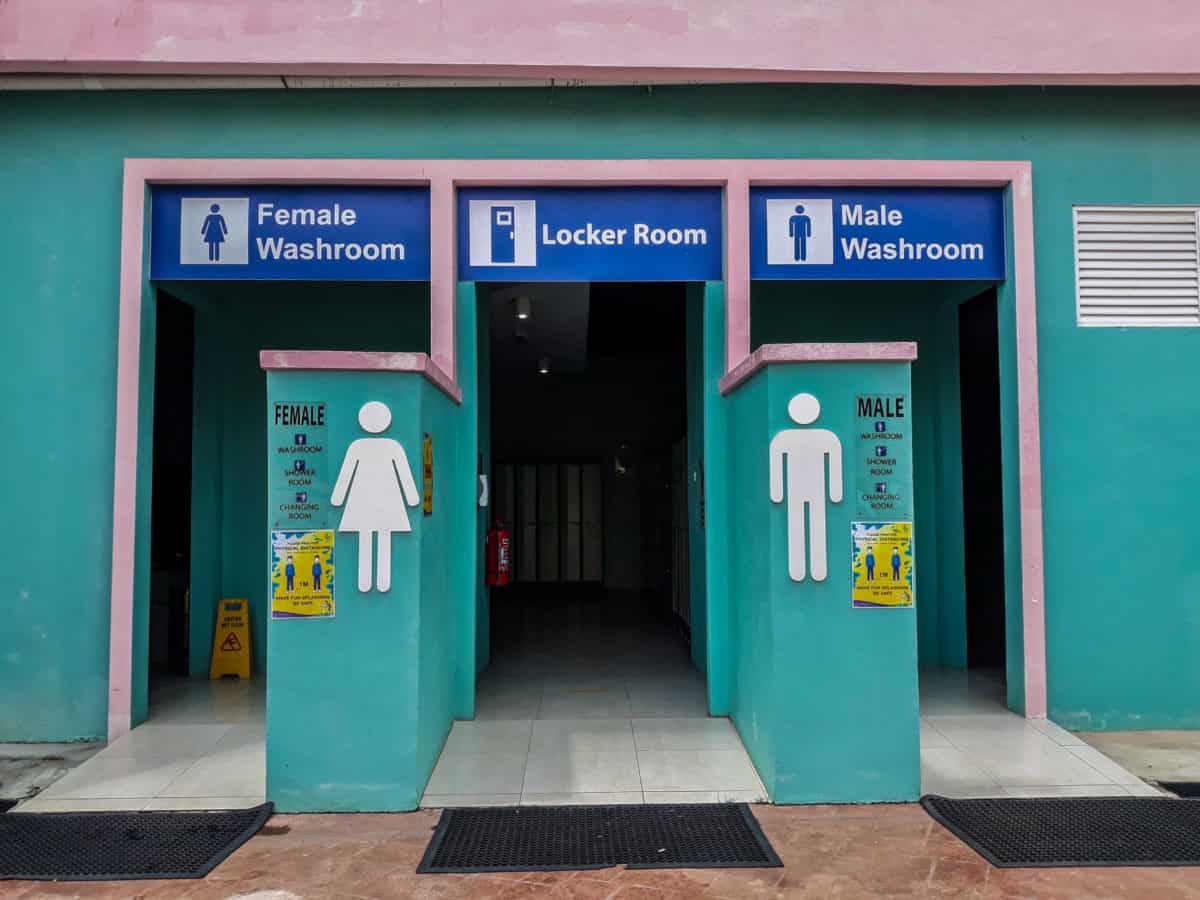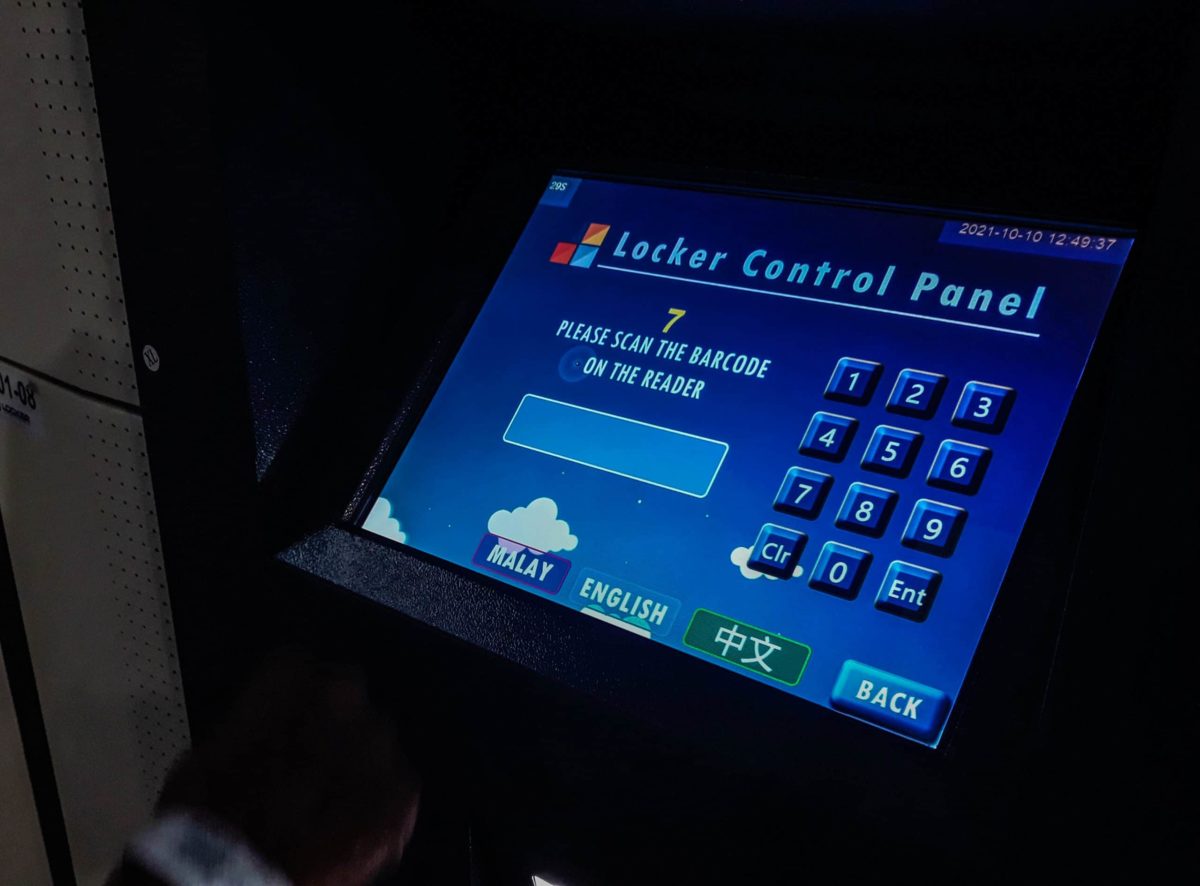 Dress Code:
The dress code may strike some as 'prudish', but honestly the last thing you need is a distraction (or a wardrobe malfunction). Especially if you are on a ride that requires you to be paying attention to your safety or the safety of your child.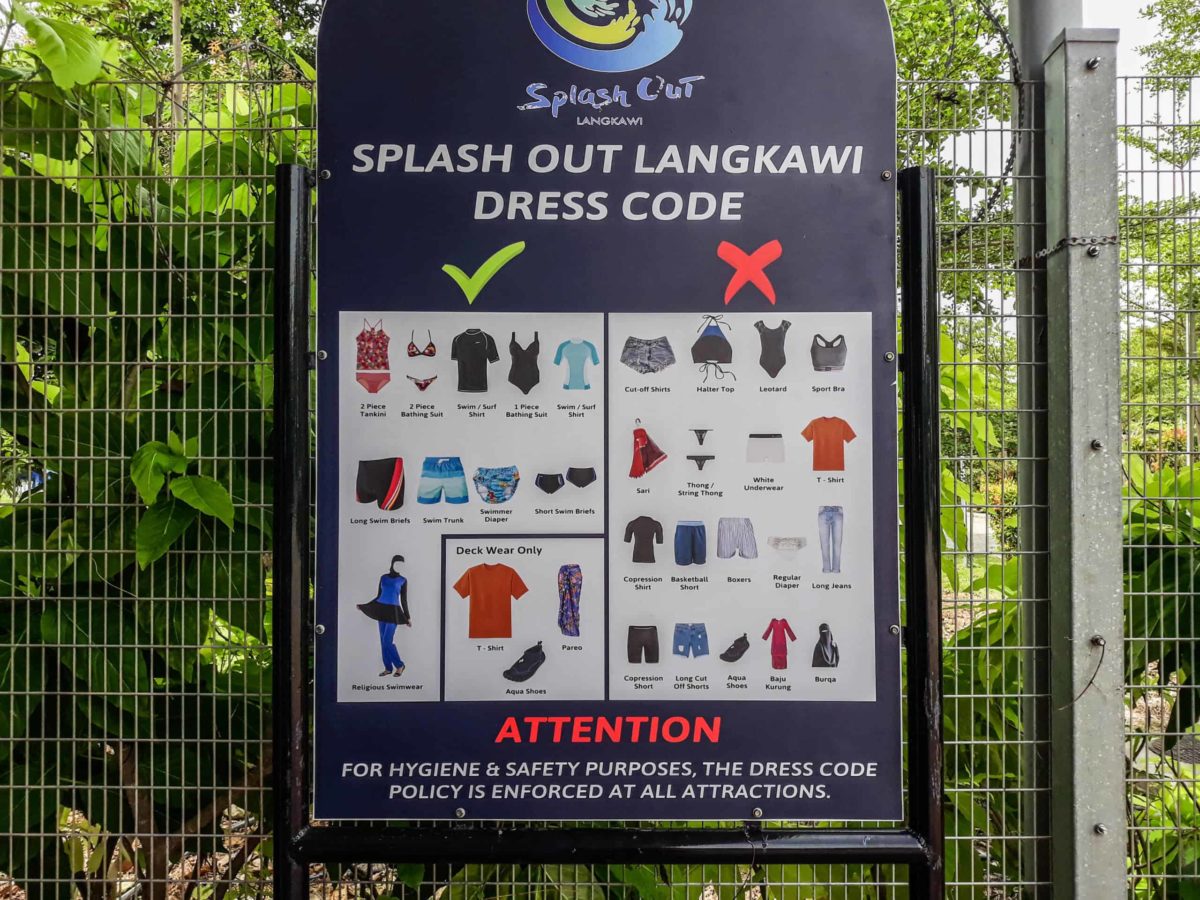 Food and Beverages:
Bringing your own food or beverages is not allowed at Splash Out Langkawi Waterpark. But thankfully the food and beverages for sale onsite are not over-the-top expensive. In addition to the Seafarers Haven Food Court, Treasure Chest Retail Shop and the East India Coffee and Tea Company, there are grab and go snack kiosks. And as part of the cash-less payment system, you can 'top off' your wristband prior to entry and use it like an ATM card at these food outlets. How convenient is that?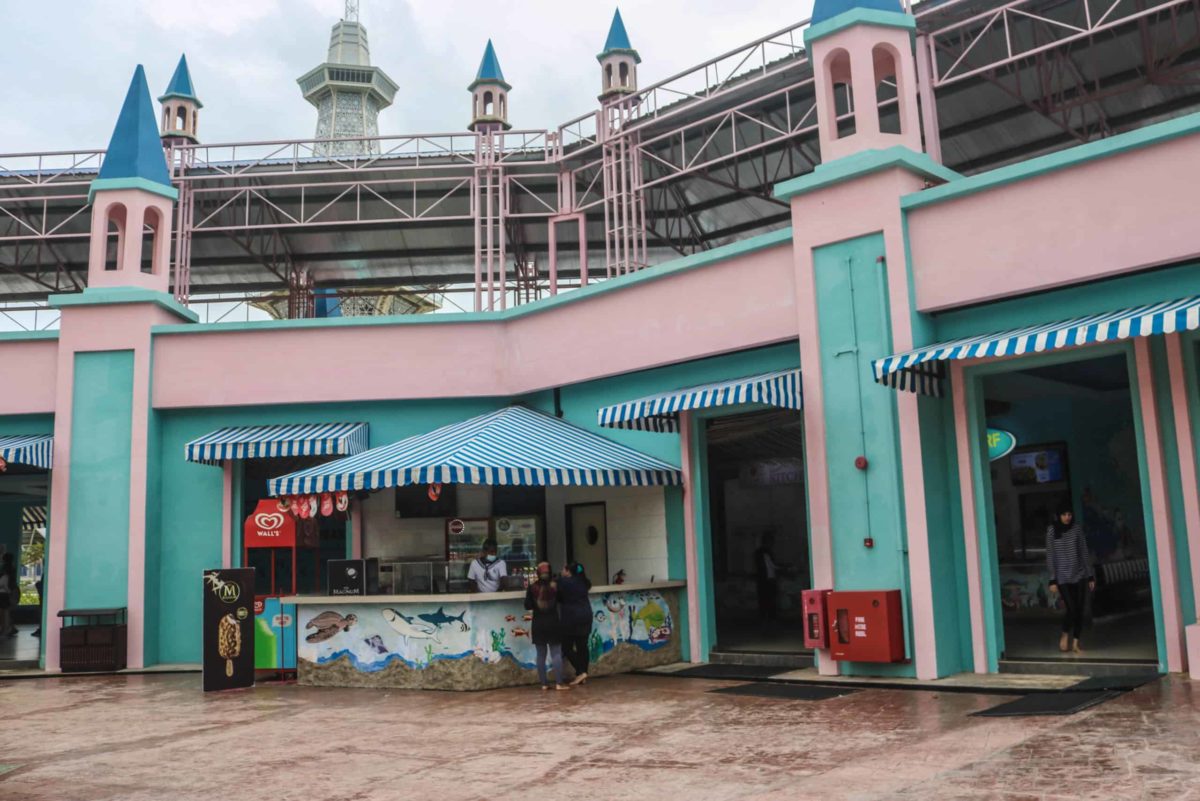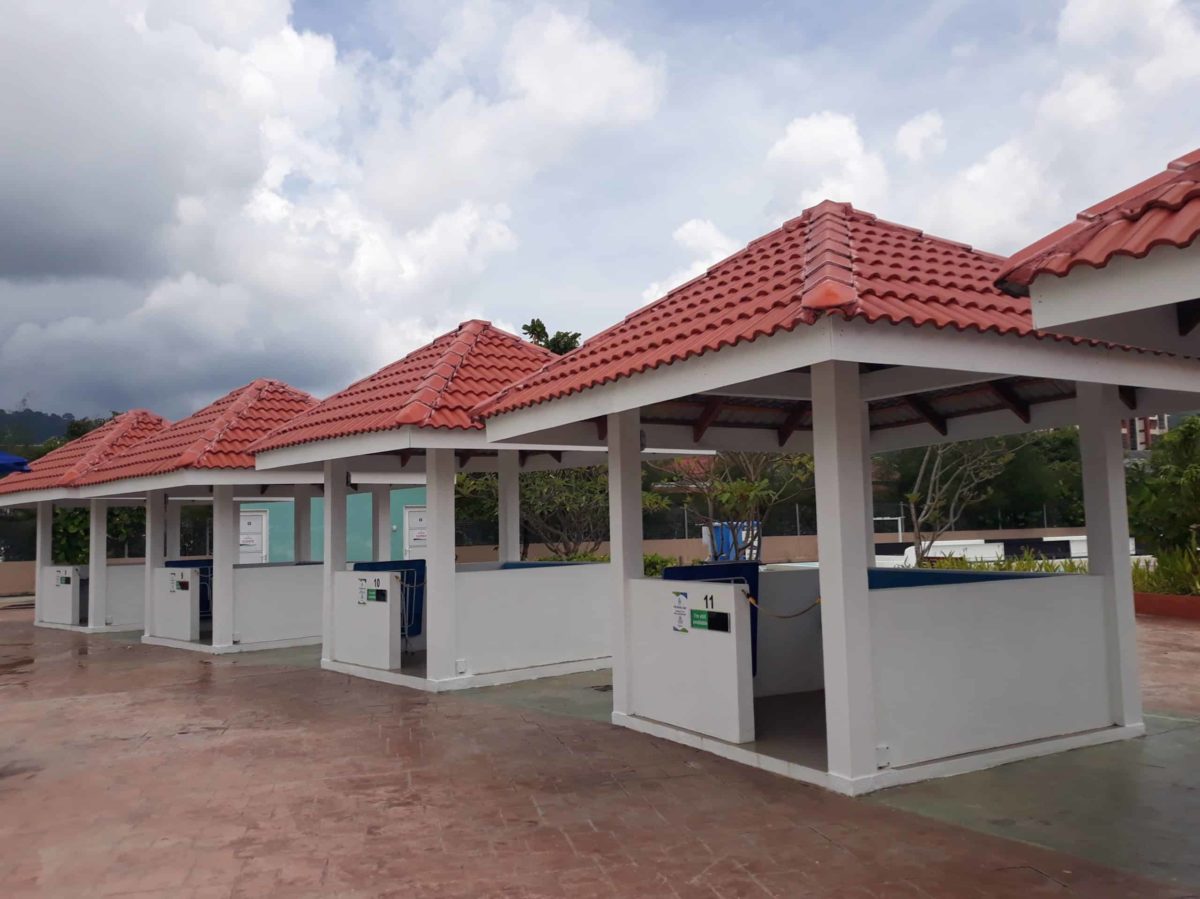 Treasure Chest Retail Shop:
Who doesn't like theme park souvenirs, right? But the Treasure Chest Retail Shop has much more than just a few waterpark trinkets, they have full stock of cool-looking hats, shirts, swimwear and pretty much any water related fashions and gear.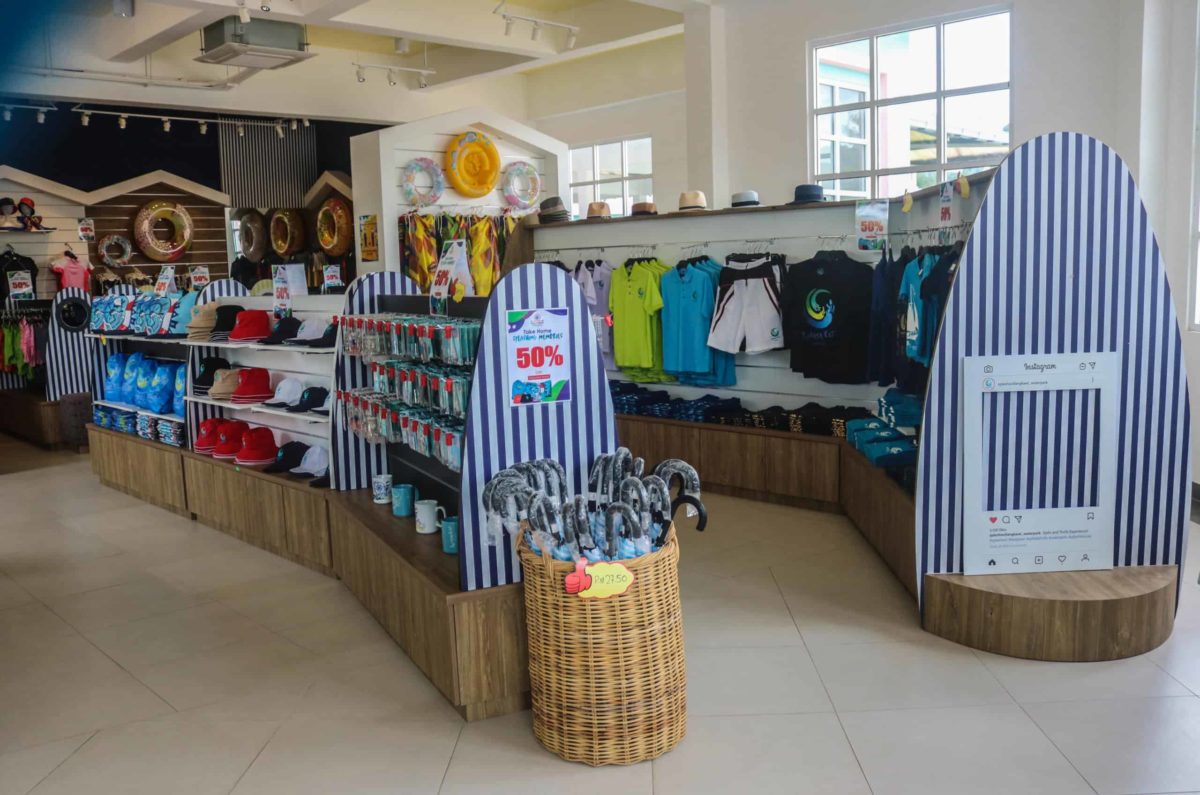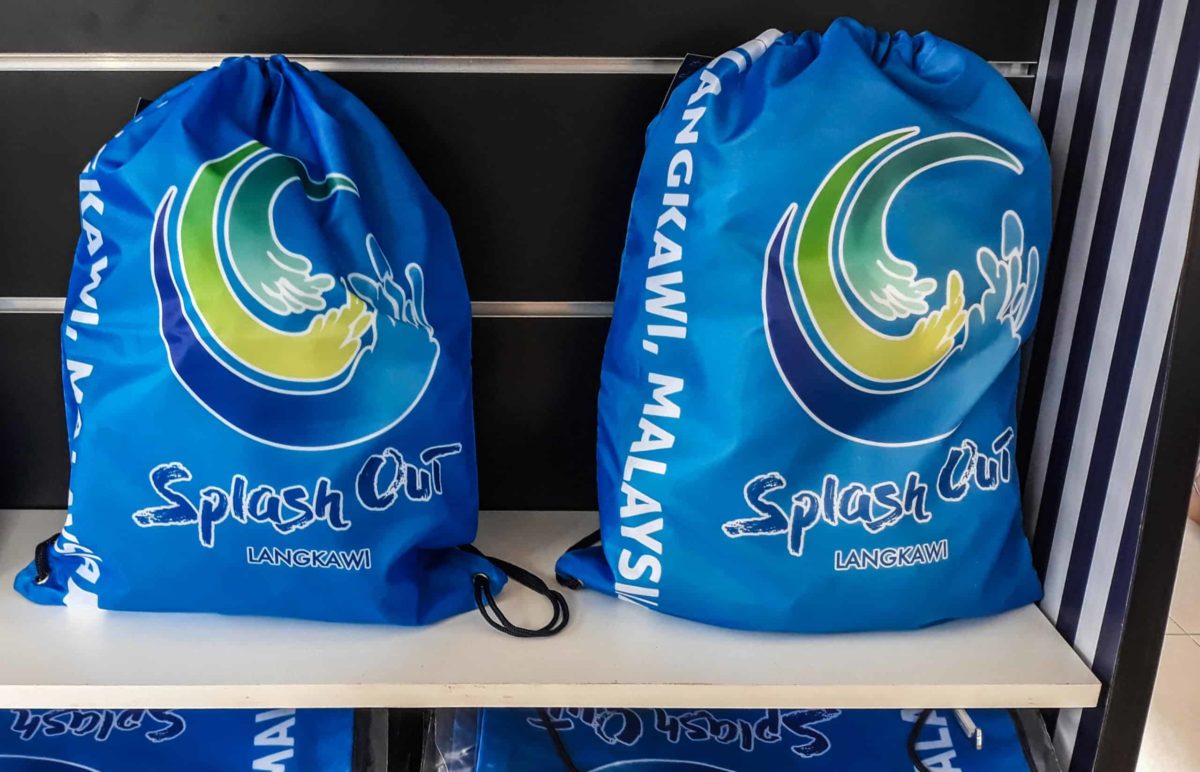 'New Normal' Standard Operating Procedures:
During my visit, was I concerned about social distancing and all the new SOP business? Absolutely. But I was reassured as soon as I arrived. For starters, no one is (presently) getting in without proof of full vaccination and the staff make sure of that. They also made sure I checked in on MySejahtera app and did a temperature check. Guests were also pretty good about not crowding each other. So, all good.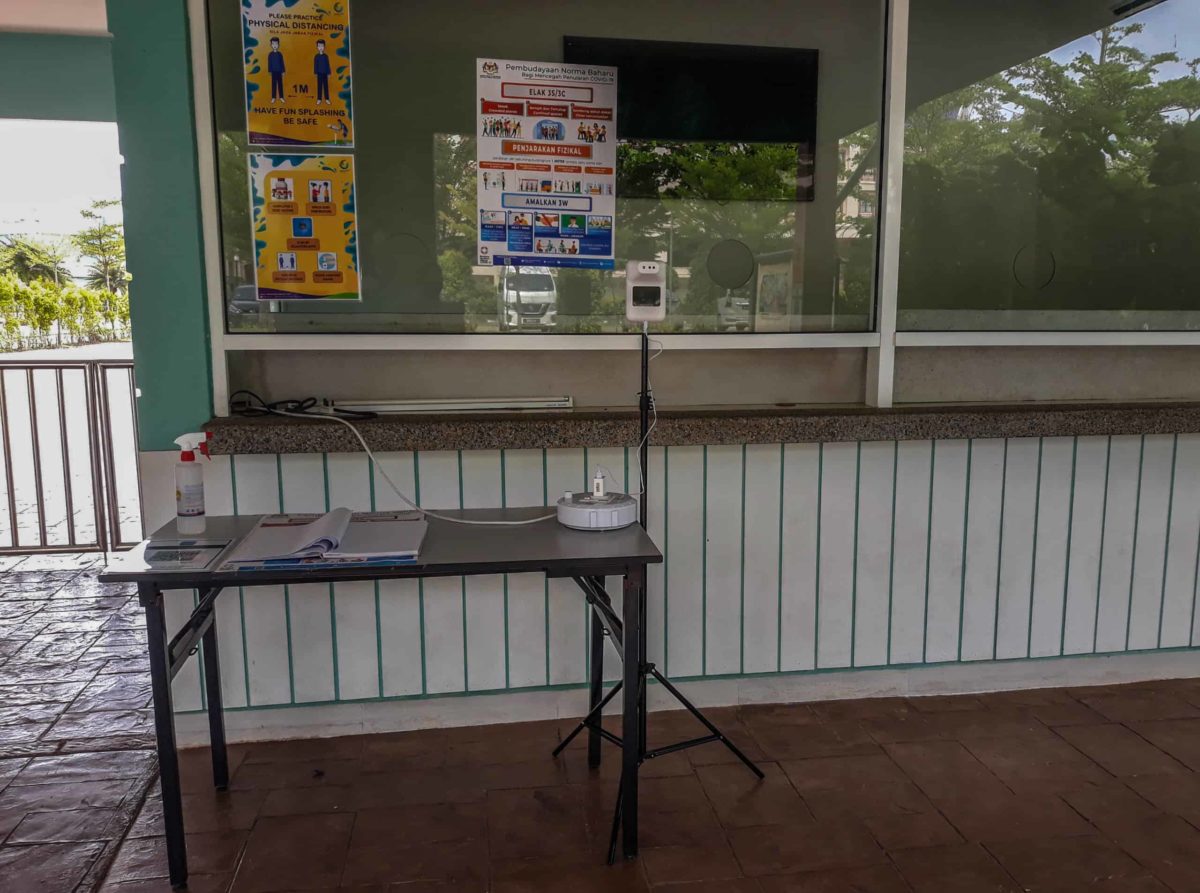 And what about masks? Well… they do ask folks to wear them outside of the pools and rides, but to be honest, no sooner than my mask went on I was already gearing up for another wet ride, so off it came again. It wasn't long before I was essentially mask-less, wet and free.
At any rate my entire Splash Out Langkawi Waterpark experience was across the board excellent. I felt safe, comfortable and had a great time. I think you will too.
Splash Out Langkawi Waterpark
79, Persiaran Mutiara 2, Pusat Perdagangan Kelana Mas
Langkawi, Malaysia
+604 – 9611 520
Open: Thursday through Sunday, 1100 until 1900
[email protected]
https://splashoutlangkawi.com/home/