Amidst the vast number of eateries along Walking Street in Pattaya Beach, Koh Lipe , there are a few standouts. Roti Mina is such a place. After I spotted the fresh cut fruits on display, the assortment of 'street' foods and smelled the sweet aroma of fresh roti, then I saw the smiles.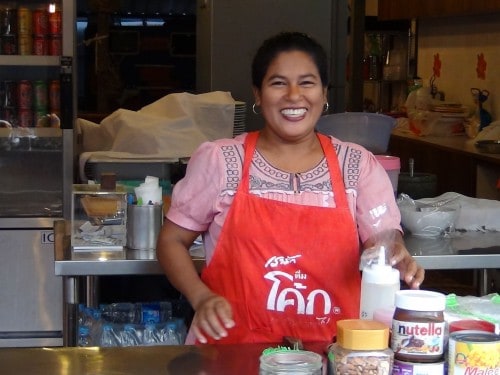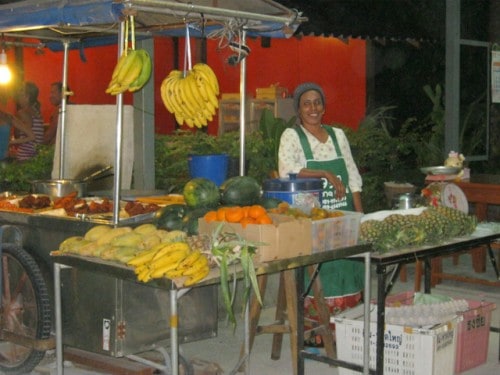 Some people may get tired of hearing me yammer on about friendliness and customer service, but I think it's an often over looked quality. That's one reason I like to highlight those friendly folks who inspire my blogging efforts.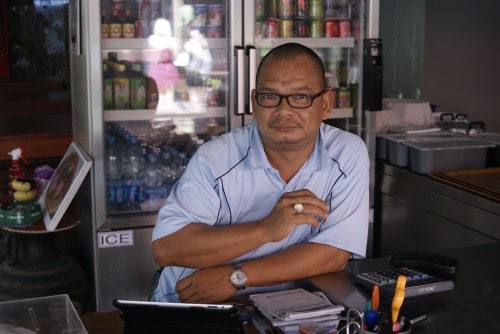 Roti Mina is definitely a stand out on Walking Street. Not only do you get great customer service and value, the food is excellent.They have every type of roti combination you can imagine, a total of 33 different kinds! Mina (the namesake) can whip you up a mouthwatering dish in minutes, the scent of her creations wafting down the street like an aromatic billboard.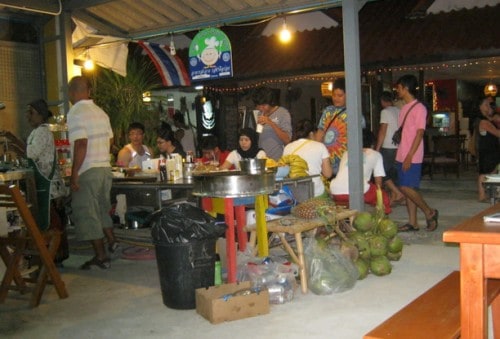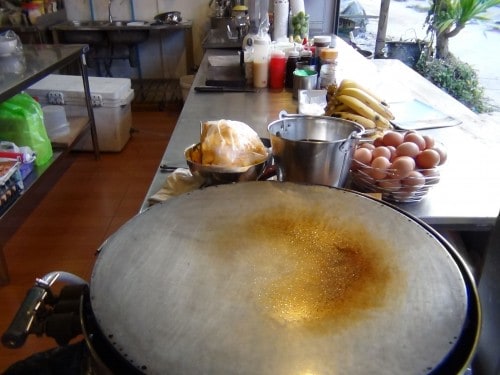 But besides roti, Roti Mina has a wide variety of  beef, chicken and seafood dishes, as well as vegetarian. As a big noodle fan, I  go ga-ga over the Kuy Teah Noodle Soup, which comes with your choice of meat, chicken or seafood. Combined  with fresh local vegetables and spices, is a delicious meal. And a meal it is, because Roti Mina doesn't  skimp on portions and the average price for a dish is only THB100-150!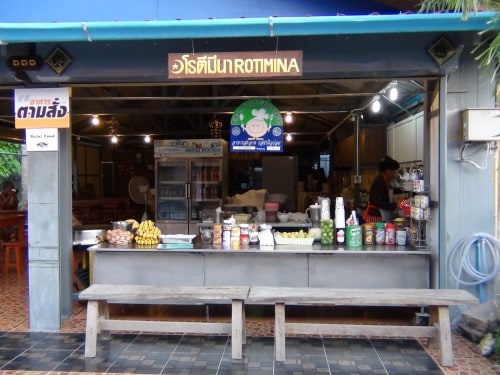 So when trying to decide between all those choices look for Roti Mina on Walking Street. You may be able to catch the scent in the air before you see the sign and the smiles. (about 300 meters inwards from Pattaya Beach on Walking Street)
ROTI MINA
Tel: +66 81 535 1673
Look for them midway, from Pattaya Beach, on Walking Street