The ferry's arrival into the waters of Pattaya Beach wasn't what I was expecting. Rumors of mass development and prolific rubbish on Koh Lipe had had me envisioning the worst. Another gorgeous island bites the 'sand' so to speak. But for those of us arriving to Koh Lipe that day, I'm certain I wasn't the only one who saw the white sand and turquoise waters as a very welcoming sight.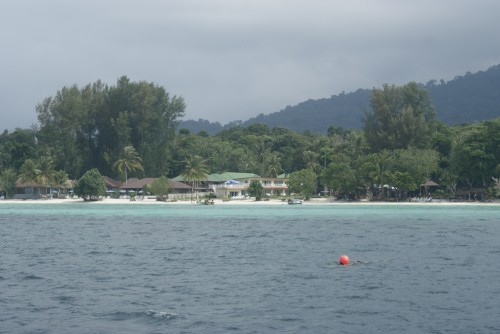 Sure things had changed quite a lot along the waterfront, since my last visit two years ago, but I came there for one reason and that was to relax at the beach and enjoy the crystal clear tropical waters. That's all I wanted and thankfully Koh Lipe did not disappoint.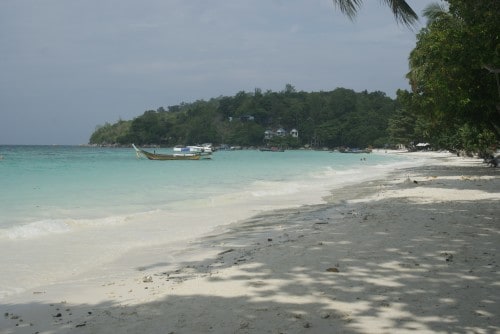 Those negative reports had made me reluctant to ever bother re-visiting Koh Lipe. I was also concerned with the unknown accommodation changes. I wanted the tropical vacation, but I definitely wasn't in the mood to be stuck in a grass shack with a cold-water shower because everything was booked. Yes, I know that may not sound very adventurous, but sometimes a few creature comforts are nice.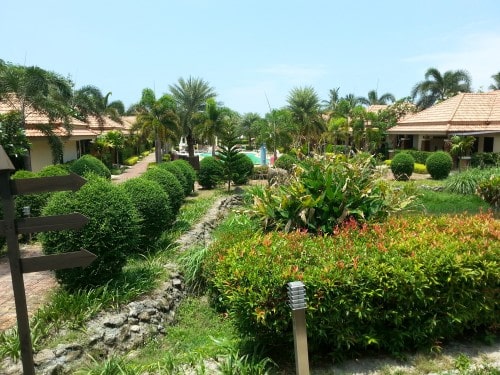 So, rather than gamble on the potential Gilligan's Island remake, I splurged. I paid top dollar to stay at a Four Star waterfront resort during high season. Was it worth it? Yes.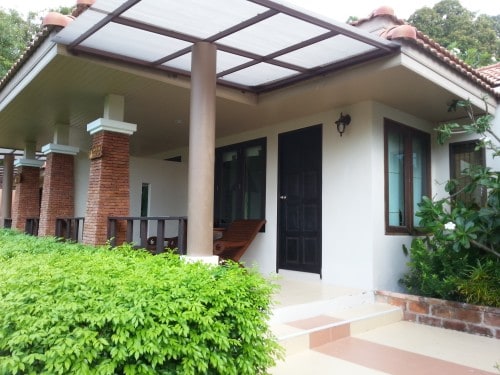 Although it was a toss up between two 'high ends' in the area, I chose Sita Beach Resort & Spa. Sita's online display showed the simple luxury feel that I personally like and they appeared to be on a relatively quiet end of the beach. I'm happy to report that they delivered the goods on both accounts.
Located on the northern end of Pattaya Beach, Sita Beach Resort is set against a backdrop of a well manicured hillside, a solid white sand beach and the translucent waters of the Andaman Sea, with plenty of breathing room. And I was all set for a few days in paradise, until…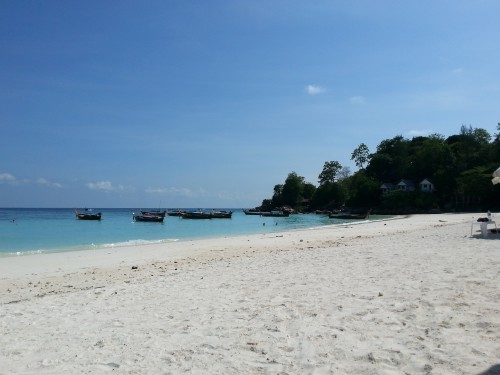 Well, since I was in such a hurry to book my room I hadn't carefully read a few things. Apparently one man's hillside is another man's mountainside. In my case let's just say Vanessa's mountainside.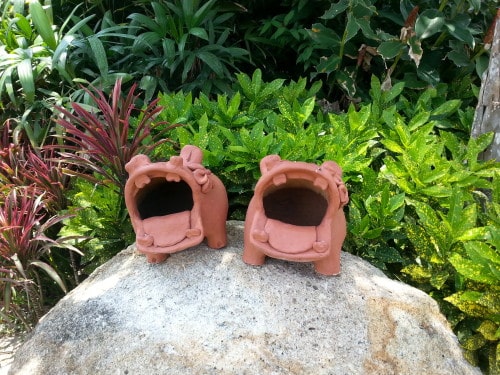 As soon as I was escorted to my vacation abode and we started heading towards the clouds, I had to immediately rethink my luxury plan. My Sea View Superior was indeed lovely, but upon realizing there was a not-so-luxurious hill climb to my suite (which didn't include a Sherpa), this plan just wasn't going to work for me. Maybe some other time, but not on this trip. I wanted to relax and I wanted convenience.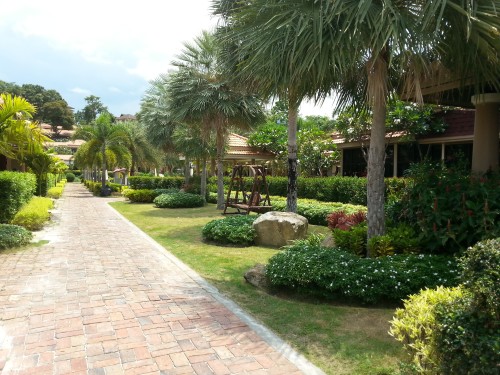 My hat's off to the front desk staff for indeed working with me on this one. They went above and beyond to reassign me to another suite, a Pool View Deluxe. I will say for any non-climber this option is a winner. In fact it was even better than the birds-eye-luxury-view choice I had erroneously chosen.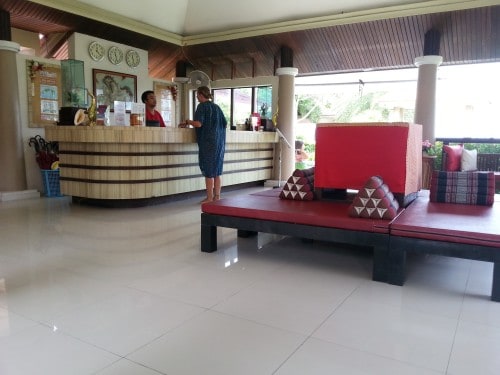 The Pool View Deluxe was everything I wanted in one neat tropical nutshell. My suite was spacious in addition to having an excellent private veranda with, you guessed it, a pool view! I could also see a bit of those pristine Andaman Sea waters peeking through the surrounding garden foliage.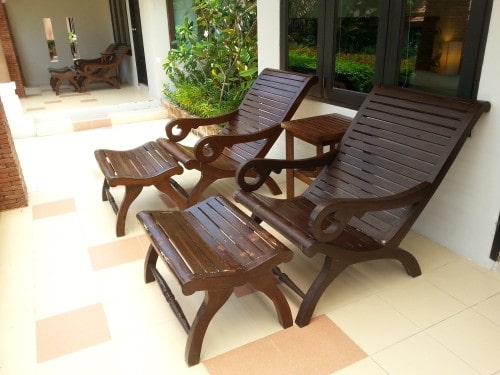 My room was decked out with a massive king size bed, day bed and armoire. It was also inclusive of the usual amenities that I appreciate; mini fridge, electric teakettle, desk and that oh so precious in room WiFi. Bonus points for the tropical open-air bathroom with a powerful shower and a separate bubble bath worthy tub.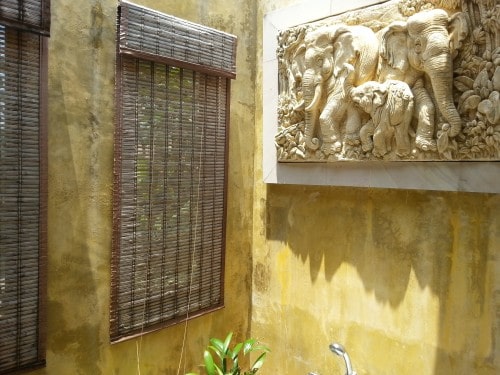 Steps from the pool and that glorious beach, I was definitely all set for a few days in paradise. A very relaxing few days in paradise, I might add.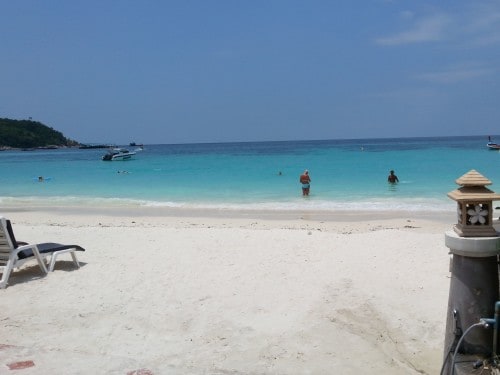 Although Sita Beach Resort & Spa conveniently has two restaurants, a full bar and a spa, they are also just a short walk from plenty of other places to eat along the waterfront. Walking Street is just a five-minute walk away with even more cafes and restaurants, as well as sundry shops, tour operators and more. If you're thinking about treating yourself to a little luxury splurge, Sita Beach Resort & Spa is indeed an excellent choice. You can check rates and availability HERE

Sita Beach Resort & Spa
Moo.7 Koh sarai district
Muang, Satun Thailand
Tel: +66 74 750382 Fax: +66 74 750465
Pakbara Office Tel: +66 74-783664
www.sitabeachresort.com