Does the image of a seaside bungalow on a private white sand beach against the backdrop of swaying palms come to mind when you start thinking about a holiday? Then Sanom Beach Resort has your name written all over it. Sure there are plenty of other seaside bungalow options available in Koh Lipe, and many are side by side along the waterfront. A myriad of styles and price ranges just waiting to be booked. But Sanom? Sanom Beach Resort is flat out tropical unpretentious bliss with plenty of breathing room. Their tagline says it all; Koh Lipe's Best Kept Secret. And indeed it is!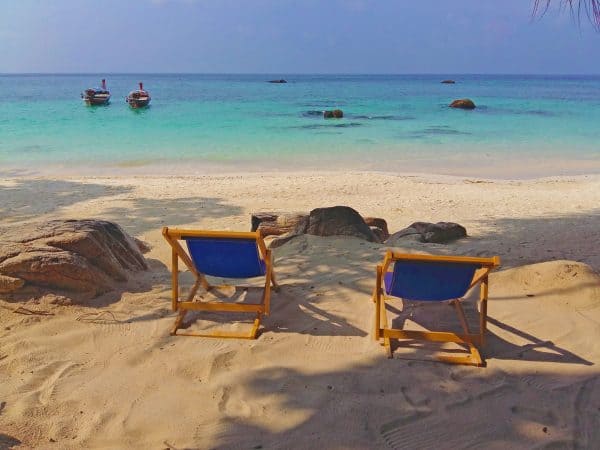 The Best of Koh Lipe Beach-y Bungalows
Sanom Beach Resort has three varieties of bungalow. The simple yet practical designs give the rustic, wooden, bungalows a fresh airy feel in addition to the spacious private verandas. Each bungalow comes with a fan and that's really all you need, as the sea breeze is quite sufficient. Comfortable beds, hot water showers and veranda seating make for one cozy (and rather perfect in my opinion) beachfront bungalow.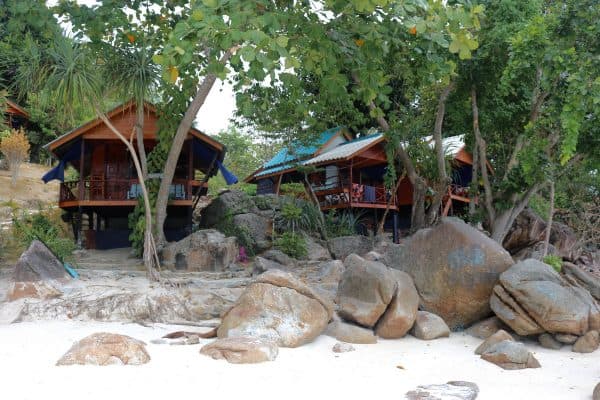 Sanom Beach offers three bungalow selections: The Bay, The Beachfront and The Family Beachfront. I chose the Beachfront because, well heck, I was stumbling distance from the turquoise waters' edge! I could lie in my queen sized bed and get lost in the ocean's distant horizon or kick back on my veranda and enjoy the quiet sounds of the sea. Relaxing? Absolutely!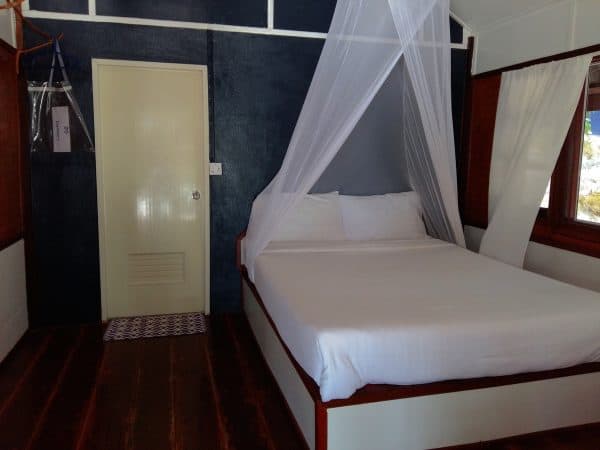 The Beachfront bungalows sleeps 2 as do the Bay bungalows, which include a panoramic view of Pattaya Beach. For families or more than two, the Family Beachfront sleeps up to four people and comes with the gorgeous Sanom Beachfront view.
Life's a Beach
Although Sanom Beach is small, it packs a wallop in quiet serenity. Plenty of shade trees keep the temperatures down as well as attract a few songbirds. You also won't find dozens of noisy boats moored off the beach or be subjected to blaring 'beach music' either. Just you and the sounds of the sea and the whisper of the wind through the trees. Seriously, if you need to unwind, Sanom Beach Resort is just what the doctor ordered. I could barely peel myself from my veranda I was so content.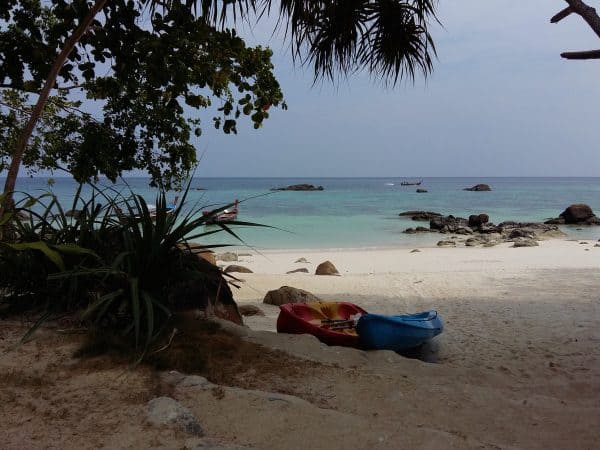 Food!
In the food and drink department Sanom Beach Resort offers a limited menu, but what they offer is absolutely delicious! Breakfast and lunch options are stated to be primarily for guests, however if a non-guest happens to appear on their beach there is a good chance of ordering a bite to eat and a beverage. The menu ranges from standard western fare to Asian fare with a twist, as many of the recipes have a few secret Urak Lawoi (sea gypsy) ingredients added.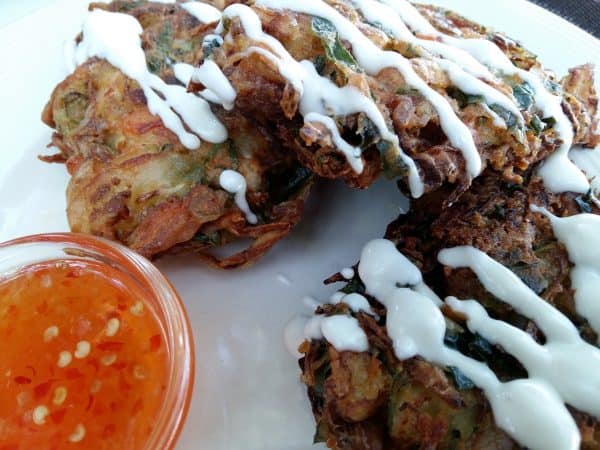 The resort also offers a special Barbecue on the Beach sea gypsy style, allowing guests the opportunity to experience traditional Urak Lawoi recipes and cooking techniques. Availability is subject to guest numbers as the journey to catch the fresh fish goes beyond a convenient stop at the local market and usually includes a day long fishing trip. However, if you feel like a dining adventure outside of the resort, there are a few traditional as well as not-so-traditional dining options along the nearby Pattaya Beach waterfront or Walking Street.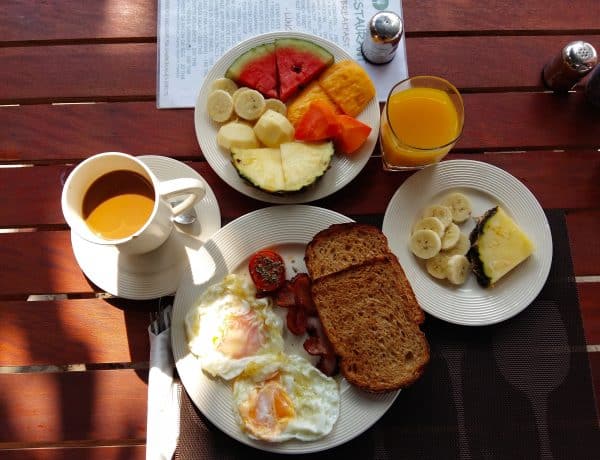 Koh Lipe Sustainability
Sanom Beach Resort is sea gypsy owned and operated. They also spearheaded Project Urak Lawoi which is a community project to help local Urak Lawoi sea gypsies retain their culture and traditions in addition to strengthening their position in the island's business community. You can read more about the Urak Lawoi HERE.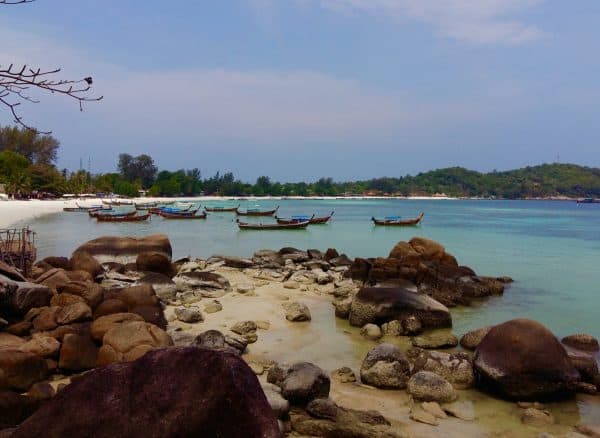 Diving in Paradise
Keen to try some diving while visiting Koh Lipe? Diving trips as well as diving certification programs are available at Sanom Beach's onsite dive center. Sanom Beach Souldivers can also arrange island hopping tours, snorkel trips or special fishing excursions.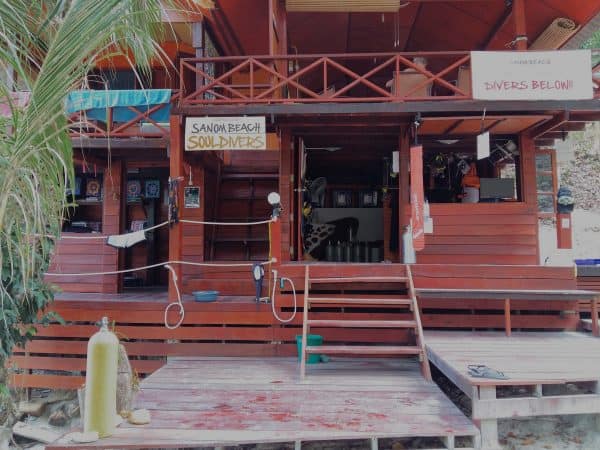 Koh Lipe Convenience
Sanom Beach Resort is located at the far north west end of Pattaya Beach just around from an outcrop of rocks. I personally had no idea there was a resort of any kind there, much less that it included a quiet stretch of white sand beach just passed the rocks. Sanom has a rustic eco bridge to and from the resort that leads to the Pattaya Beach stretch of waterfront. They are just a short walk from Walking Street, which of course has plenty of shops, cafes, massage services and more. You can also catch a water taxi from the resort to any other Koh Lipe locations.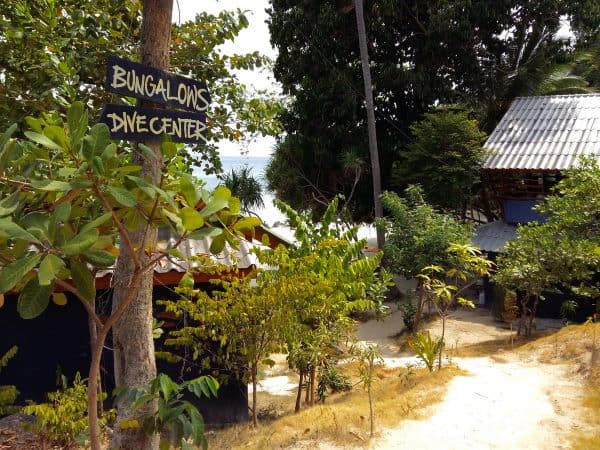 Sanom Beach Resort is open from October 30 – May 31. Bookings are only available directly through the resort and not through booking sites or travel agents. You can get to Koh Lipe year round via the Paka Bara speed boat services, but from mid October through May there is also seasonal ferry service available from Langkawi, Malaysia available.
Sanom Beach Resort
Tel: 086 109 5269
Email: [email protected]
Website: http://www.sanombeachlipe.com/book-a-room
Room rates:
The Bay, sleeps 2: 2500 Baht
The Beachfront, sleeps 2: 3000 Baht
Family Beachfront, sleeps up to 4: 5500 Baht