The list of things to do in Phuket, Thailand can include a lot of oh-so-typical as well as not-so-ethical options. My brief introduction, years ago, left me unimpressed and certainly in no hurry to return. Pretty much just another over-developed touristy island. But I did eventually return and discovered that there are things to do in Phuket that are interesting, ethical and surprisingly affordable. I also found that staying in a quieter beach area made my trip much more relaxing. Wish I'd thought of that sooner!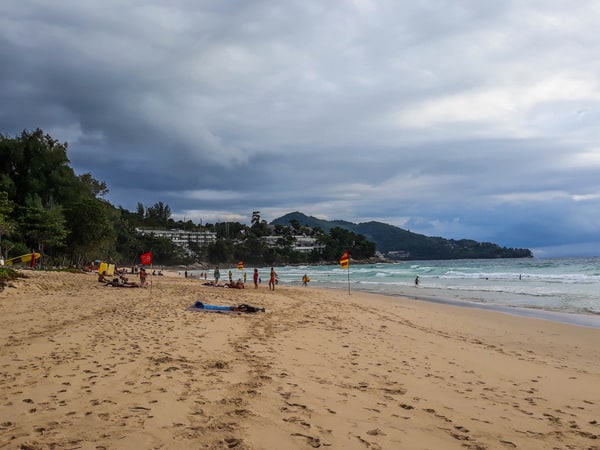 At any rate, here are 8 things to do in Phuket that I think are pretty cool and worth checking out. They are also doable in as little as 3 to 4 days, without leaving you exhausted. A short recharging trip like this may well be what you need after surviving the Covid-19 pandemic.
1. Visit Big Buddha of Nakkerd Hill
Mount Nakkerd Buddha Garden is home to the famous 'Big Buddha of Phuket', which commands its 400-meters above sea level Nakkerd Hill.  The 45-meter tall statue, which is the third tallest in all of Thailand, is already an imposing structure, but atop the hill it can be seen from miles around.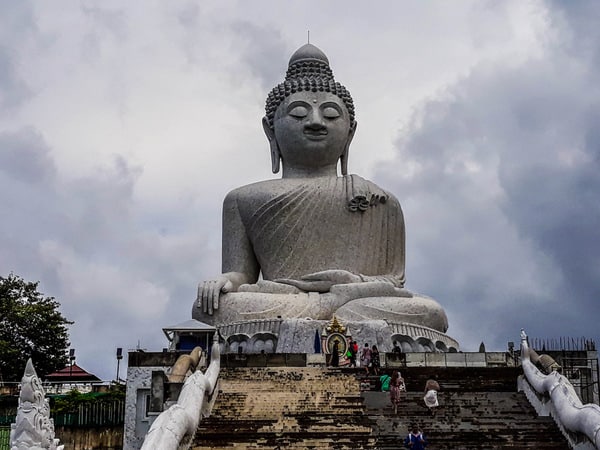 The panoramic views from the Big Buddha itself are impressive as well, which makes the 90+ slightly irregular steps to his base worth the upward climb. Interestingly enough, the front stairway is only one way (up), and visitors are encouraged to exit via a back stairway.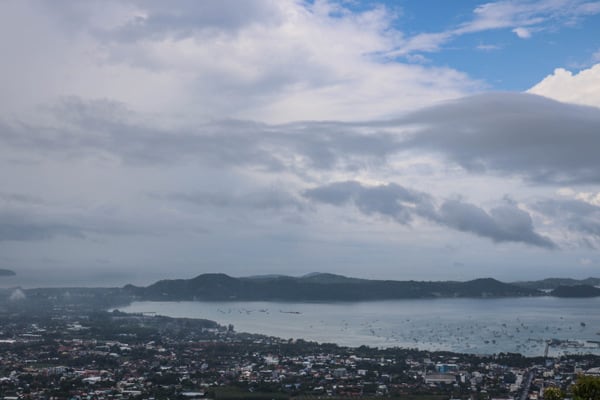 Made from concrete and Burmese white marble, the Big Buddha construction was started in 2002 and to this day is still not quite finished. Visitors are welcome to donate to the cause at a cost of 300 to 1000 baht per piece of marble. So far, the donation funded project has reached a cost of over 30 million baht.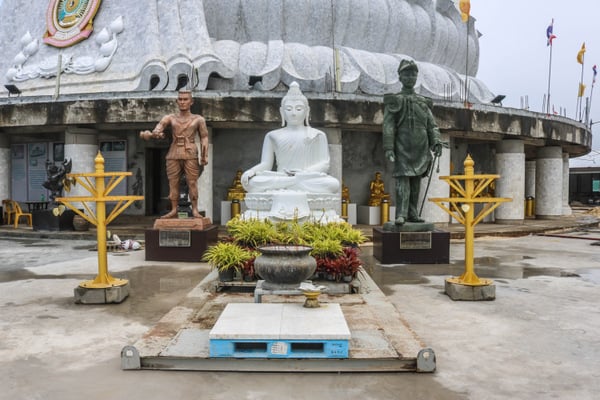 The statue's official name is Phra Phutta Ming Mongkol Akenakakiri, which translates to 'Happiness on top of Nakkerd Hill' or 'the gloriously honorable Buddha on the top of the hill of Naga (Nakkerd Hill)', take your pick. With his cherub-esque face and sleepy gaze, he does look quite content and definitely worth the trip to see him. Open daily from 0600 to 1900 and entry is free.
2. Learn About Elephants at Phuket Elephant Sanctuary
What prompted my return to Phuket in the first place was a cheap flight and the promise of visiting an elephant sanctuary. Not to be confused with any other so-called sanctuaries of similar names, Phuket Elephant Sanctuary is the real deal.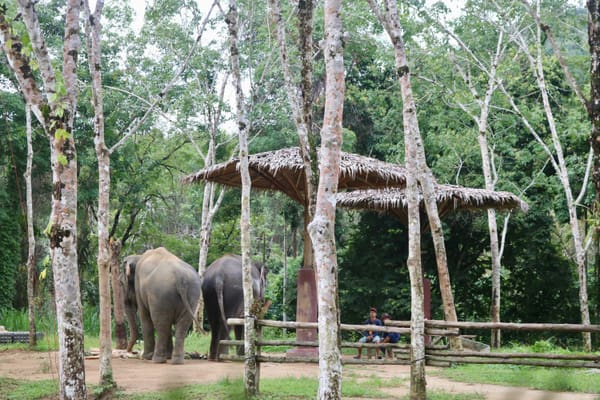 You will find out how important knowing the difference is when you see the number of elephant entertainment (and pseudo elephant sanctuaries) that are in Phuket. Or the sad sight of a stressed-out lone baby elephant chained up on the side of the road, waiting for paying customers to come take its picture. It's heartbreaking.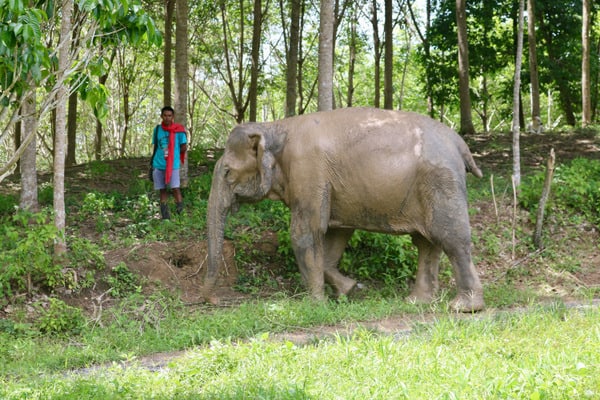 And sadly, way too many people have no clue about what they are supporting when they indeed stop at these 'tourist attractions'.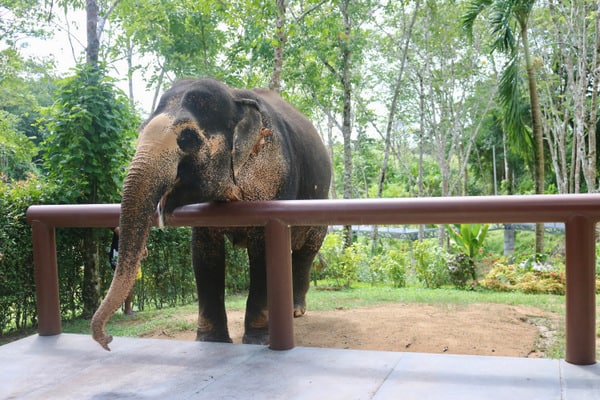 Do yourself a favor and visit the Phuket Elephant Sanctuary first. Then decide if the photo of a chained-up baby elephant is something you really need or want to support. See their website for details HERE
3. Explore Phuket with an Ethical City Tour
Like most places in Thailand, you will be hard pressed to find a tour company that doesn't have at least one elephant riding or unethical elephant 'experience' listed in their tour packages. With the exception of Andaman Explorer. Of all of their tour packages, none include animal entertainment venues. Their half-day city tour is an excellent option for hitting many Phuket highlights and it also comes at an affordable price (about 30USD). They include pick-up and delivery from your hotel too.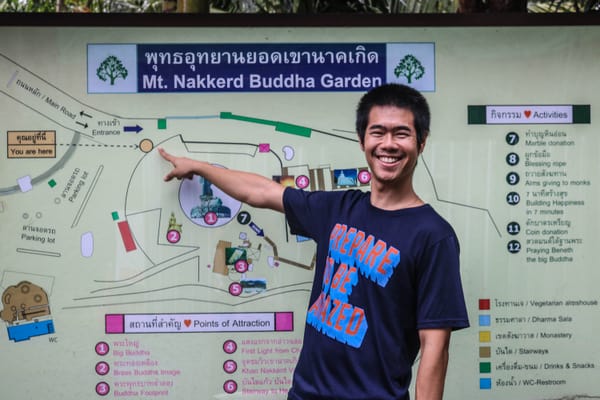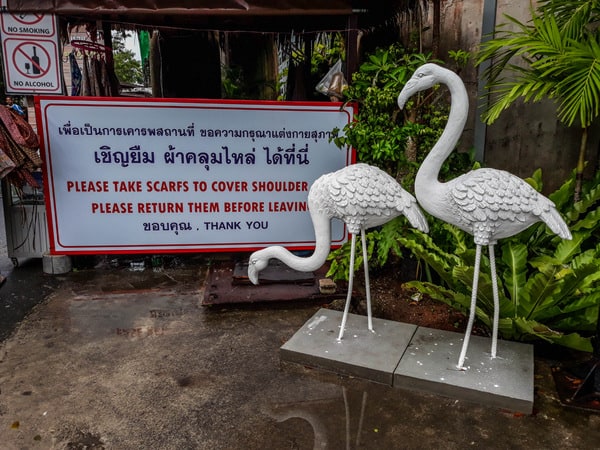 The Andaman Explorer City Tour stops at Chalong Temple, Nakkerd Hill and the Big Buddha, Promthep cape and several scenic stops along the west coast which include Kata Noi Bay, Kata Bay, and Karon Bay. A short stop in Old Town Phuket is also included, which gives guests at least 45-minutes to walk through the streets a bit, and pop into a few shops along the way.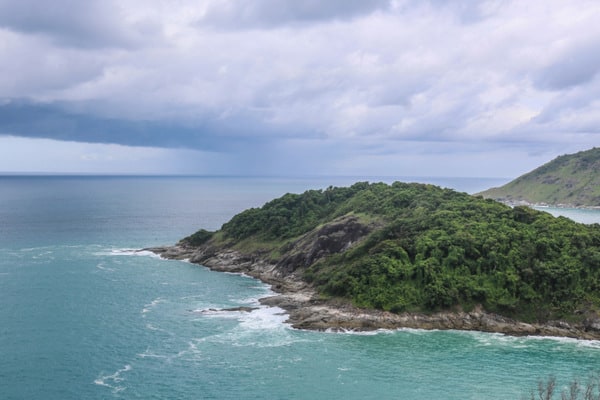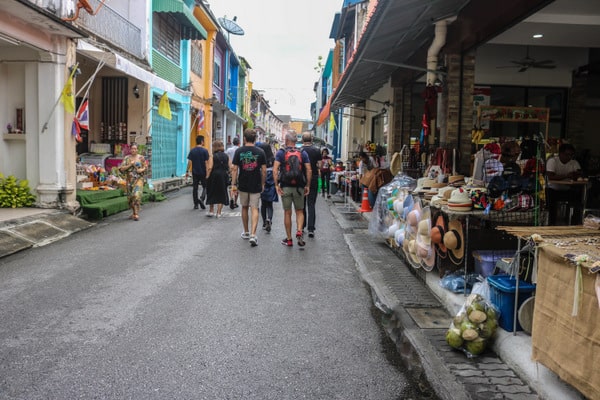 The exact itinerary is not set in stone though, depending on the weather. I highly recommend this city tour but do note that any time wasted by guests who are late or wander off effects everyone. So, stick with your group and everybody wins.
4. Take a Day Tour to Phi Phi Island
I kicked myself several times when I discovered this Phi Phi Island Day Tour option too late to book. Scheduled daily (depending on the weather), this island-hopping tour leaves in the morning and returns by 1600. It also includes pick up and drop off at your hotel. And lunch!
I had always been under the impression that tours to Phi Phi were inclusive of an overnight stay, but obviously I just hadn't found the right tour company yet. Once again, it is Andaman Explorer who offers this convenient island-hopping tour.
Phi Phi Island is just 48km Southeast of Phuket and takes about one hour to get there. Highlights of this tour include stops at Bamboo Island, Viking Cave, Monkey Beach and Pileh Lagoon. Hotel pick-ups are between 0700 and 0815 and boats depart the Royal Phuket Marina at 0930.
5. Step Back in Time in Phuket Old Town
Phuket's Old Town is well worth spending a few hours exploring. A brief stop here may be included in various local tour itineraries, but I highly recommend planning a side trip on your own. That way you will have more time to explore the many nooks and crannies at a leisurely pace. There are lots of unique shops to poke your head into as well as side alleys filled with street art, cafes and several museums. Pretty much something for everyone too.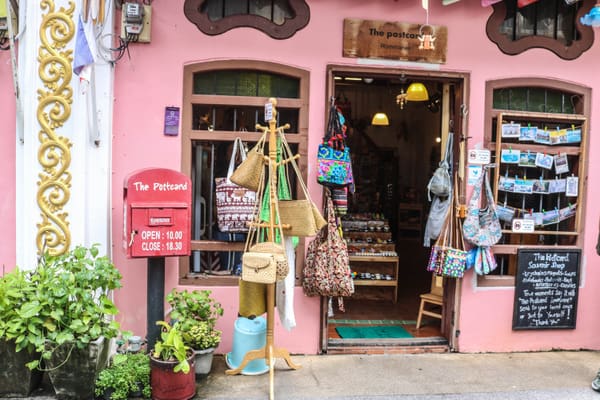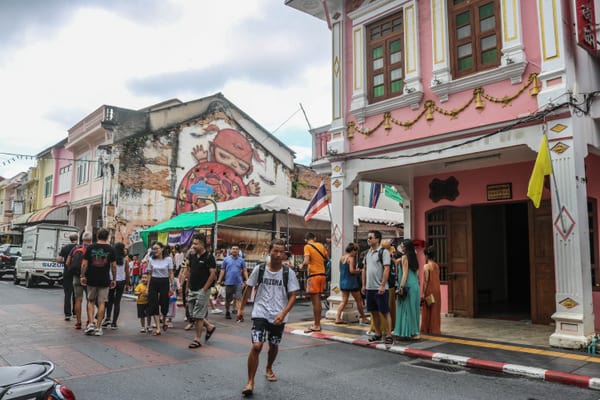 Known as the provincial capital of Phuket, there are but five main streets of this historic area and it is fairly compact size wise. Colorful refurbished, century old buildings line the streets showing well-preserved examples of Sino-Portuguese architecture.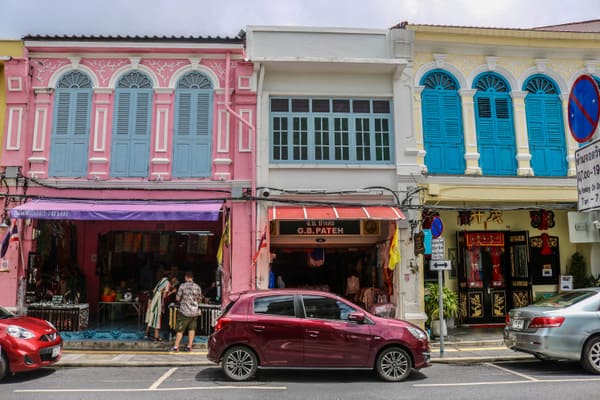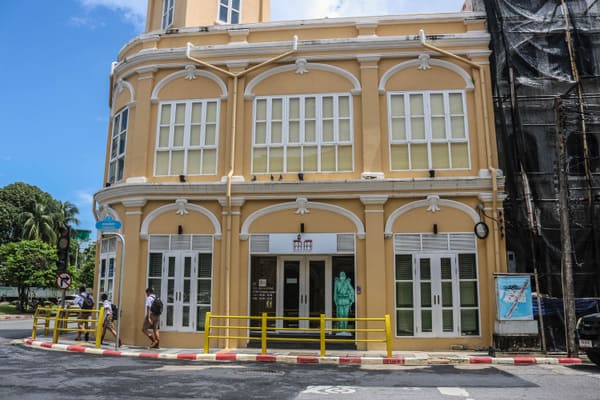 Many now converted to eclectic shops, restaurants and historic museums, such as the Museum Phuket and the Peranakannitat Museum (across the street). Museum Phuket (Phuket Negara) and the Peranakannitat Museum (Baba Museum) are both open Tuesday through Sunday, 0900 until 1630 and entry is free. Give yourself an hour or so just for the museums alone, because they are both fascinating glimpses of early Phuket and plenty of signs to read in both English and Thai.
6. Get Spiritual at Chalong Temple
Built in 1837, Wat Chaiyathararam (or Wat Chalong) is considered one of the more important Buddhist Temples in Phuket. It is also the largest. The temple is dedicated to two monks who led citizens of Chalong in the fight against Chinese rebels in 1876; Luang Pho Chaem and Luang Pho Chuang.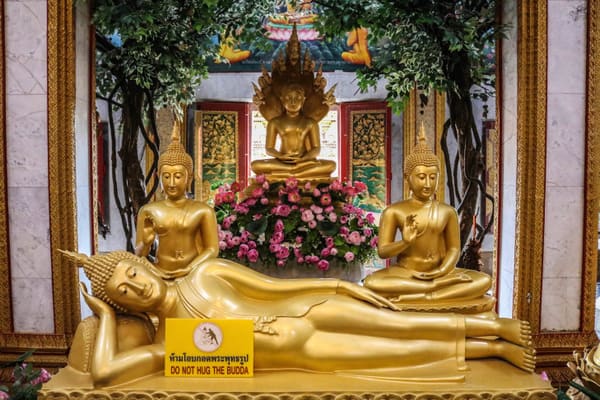 The massive grounds are very colorful as well as loud with amplified chanting. Visitors can climb the temple's 60-meters tall chedi which is built of three floors and offers a bird's eye view of the temple grounds from the top. The life of Buddha is illustrated on the walls, ceilings and in the form of multiple golden statues. A must visit for temple fans as well as those wishing to pay their spiritual respects.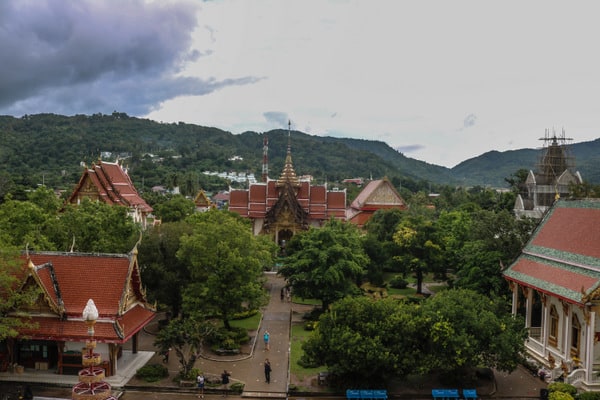 Visitors are encouraged to dress modestly. The temple does offer 'proper attire' cover up garments at the entrance, for those who are showing too much skin. Open daily from 0700 until 1900 and entry is free. Check their website for directions HERE
7. Take Surf Lessons
If you are keen to try surfing in Phuket, it is easy enough to just rent a surfboard from a local beach vendor and paddle out. But like any 'surf' destination, not all wave locations will be the same or existent at all. It's safe to say if there is someone on the beach touting surfboards that that particular area does see waves at least once in a while. Or you could just cut to the chase and take lessons from an accredited school. Regardless of your level of surfing, paddling out with a local is not only a more sustainable approach, you will also be less likely to get slammed into an underwater rock. Or get glared at by the local surf crew with a 'locals only' attitude.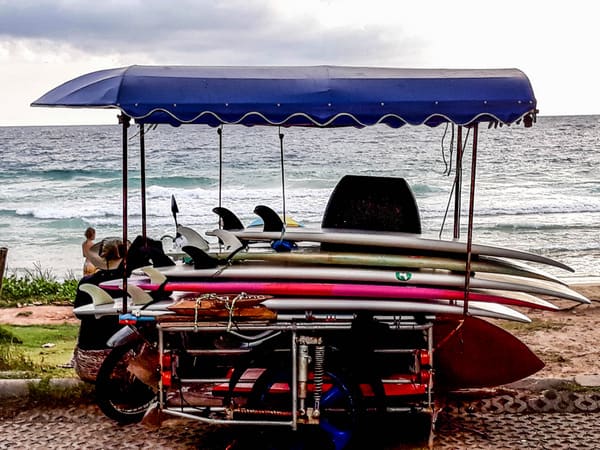 Surf season in Phuket is generally May through September which coincides with the monsoon season. Saltwater Dreaming Surf Shop is the only accredited surf school in Phuket and has been open since 2001. Their lessons are taught at Bang Tao Beach, Surin Beach or other beach locations depending on surf conditions and what would be most suitable for the students' level of surf expertise. From beginner to advance these folks got you covered. See their website for details HERE
8. Treat Yourself to a Top Notch Massage (or two)
Thailand is no stranger to massage 'parlors' and spas and Phuket is no exception to the one on every corner rule. It's often luck of the draw with what you get when choosing from the various affordable venues. But I'm proud to say that I've honed my skills pretty good over the years when it comes to sizing up a place before taking the gamble.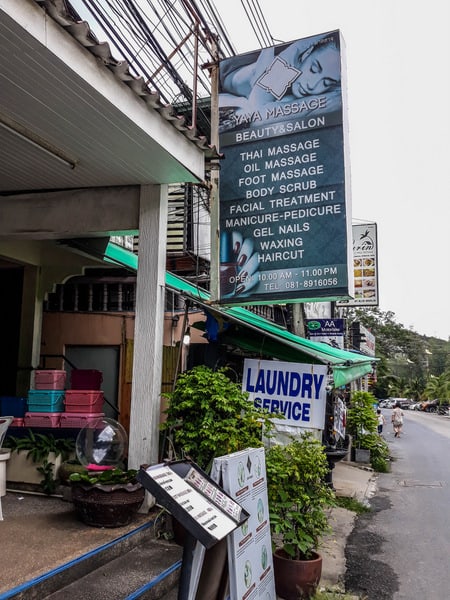 I hit pay dirt with Ya Ya Massage at Surin Beach. They give absolutely to die for massages; both full body and leg. But they also offer facials, mani-pedis; with or without gel coat and hair braiding. If you decide to stay in Surin Beach you will find them an excellent way to wrap up the day. I sure did! Located across from Surin Beach and open daily from 1000 to 2300.
Best place to stay for a few days of relaxing recharge?
I chose Surin Beach as my most recent short stay hidey hole. Surin Beach is south of Bang Tao Beach and north of popular Kamala Beach. Once known as 'Millionaires Row', in 2016 many establishments were bulldozed in an apparent bid to restore the Surin Beach area to its natural beauty. At the time of my visit in 2019, I'm not sure that goal had been met yet, but it worked for me.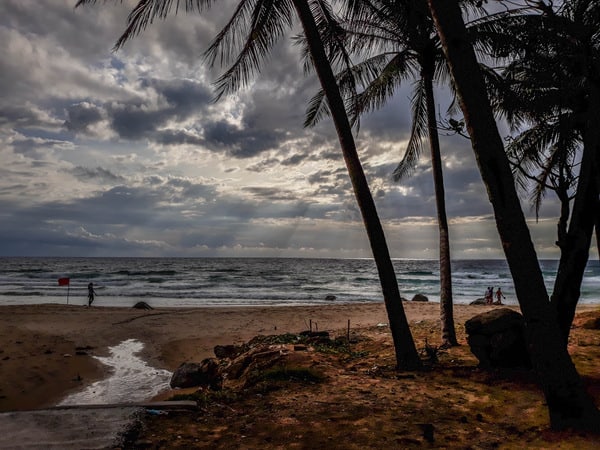 Hoping to avoid loud music and flashing neon signboards, Surin Beach turned out to be the perfect spot for me to just relax for a few days and still have a few conveniences within walking distance of my hotel. Including the beach itself.
Need a hotel? Here's one I can recommend.
Surin Beach has plenty of hotels to choose from and they all look quite similar to be honest. Some also look a bit sketchy due to those scary looking tangles of powerlines often seen in hotel marketing photos. So, I took a blind gamble and selected AM Surin Place as my Phuket home-away-from home. Which I was quite pleased with.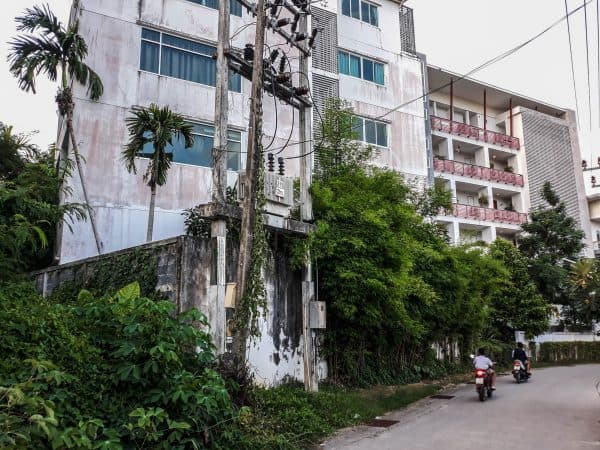 Although not right on the beach, AM Surin Place is just a short walk from the beach, is clean and quiet and is conveniently located to local restaurants, mini-marts and a variety of shops. My spacious room had a balcony overlooking the neighborhood, a desk and fast internet, in addition to a very comfortable bed. The front desk staff are exceptional as well. Trust me, you will be very happy here. Check their rates and availability HERE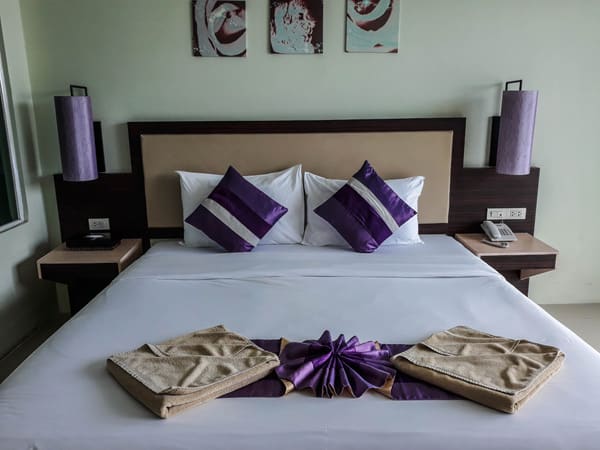 If you decide on further Thailand island travels, be sure to check out Phuket's neighboring islands Koh Lanta or Koh Lipe. You may not be able to travel today, but it's always good to know your options for the future.