Langkawi can be as expensive as any other vacation hot spot, but if you're counting ringgits and still want to have some Langkawi sightseeing fun, not a problem! When it comes to things to do in Langkawi, the island has plenty of interesting and budget-friendly places to visit, beyond the usual free beaches and waterfalls, and they are guaranteed to put a smile on your face! Here are eight of my top picks for those only-in-Langkawi funky fun experiences and they are all under 50-ringgit. That's less than $12usd! That should leave you with enough extra cash to take advantage of some duty free shopping, right?
Buffalo Park
Water buffalo are one of the poster critters for exotic, destination travel. Their grazing silhouettes against the back drop of lush green padi fields have graced many a 'Wish you were here!' postcard. But Langkawi can bring that experience up close and personal with Buffalo Park, a family owned and operated island style buffalo ranch. Buffalo Park offers visitors the opportunity to feed, milk and even ride their friendly herd, as well as a chance to sample fresh buffalo milk and other buffalo dairy products.
Open: Daily 09:00-17:00 (closed on Fridays)
Entry: RM7
*Tip: The morning milking is from 09:00 until 10:00 so don't be late if you want to give it a go.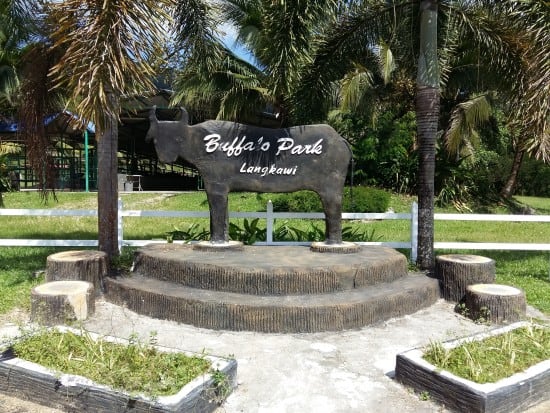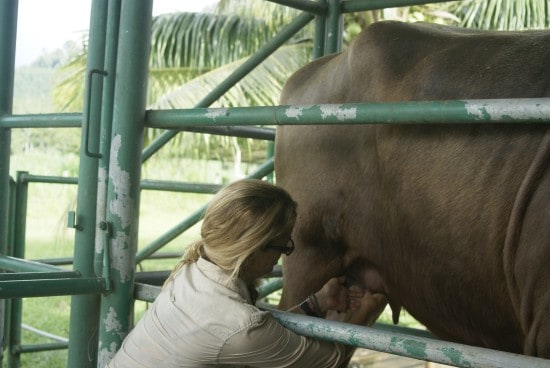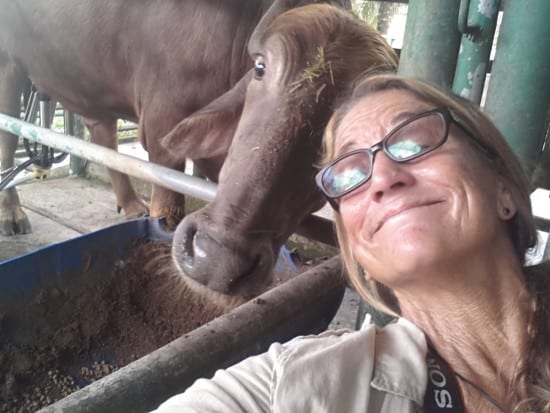 Laman Padi Museum
Speaking of padi fields, Kedah is considered to be the 'Rice Bowl of Malaysia' and has for generations been steadily producing much of the country's supply of the Malaysian staple. That gives Kedah some serious bragging rights when you think about it. The Laman Padi Museum proudly opened in 1999 as an exhibition center for all things 'rice' and although the museum has quietly been outshined by more 'modern' tourist attractions, its old school charm and displays remain an educational eye-opener for locals as well as tourists.
Open: Daily 09:00-17:00 (closed on Fridays)
Entry: RM5
*Tip: Mornings are usually when the staff demonstrate rice planting and you can get some hands on experience as well.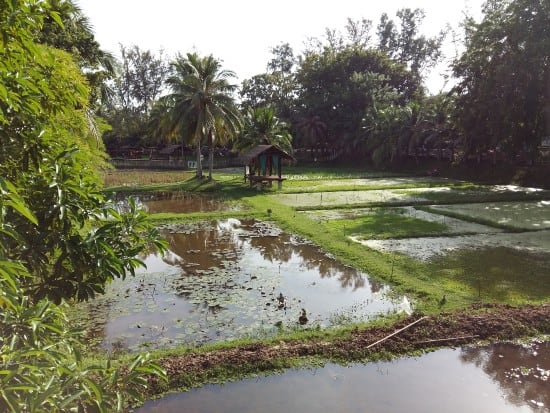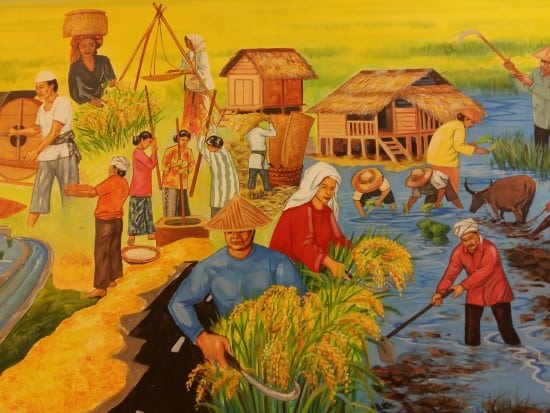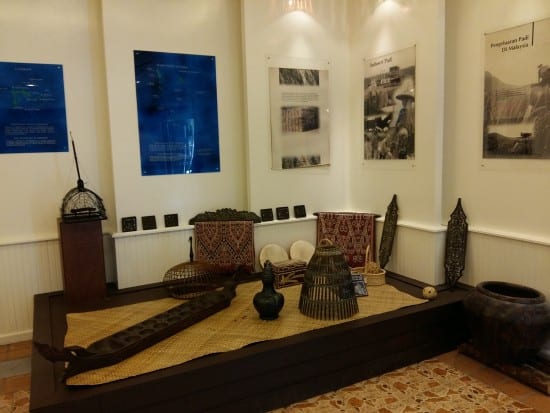 Mahsuri's Tomb
Although there are several versions of the Legend of Mahsuri, Mahsuri's Tomb still captivates the imagination of visitors who come to pay their respects to the famous maiden. Falsely accused of adultery and sentenced to death, Mahsuri's legacy is that 'with her dying breath' she cursed the island of Langkawi with seven generations of 'bad luck'. Various dioramas and art works explore the life and times of Mahsuri and on the weekends a rather stellar live theater performance is scheduled, along with a small cultural show. Definitely worth the effort to see.
Open: Daily 08:30-18:00
Live theater: Saturday-Sunday 15:00-16:30
Entry: RM15 Adults/ RM5 Children
*Tip: The theater production is only on the weekends, so time your visit with that in mind if you'd like to catch the show.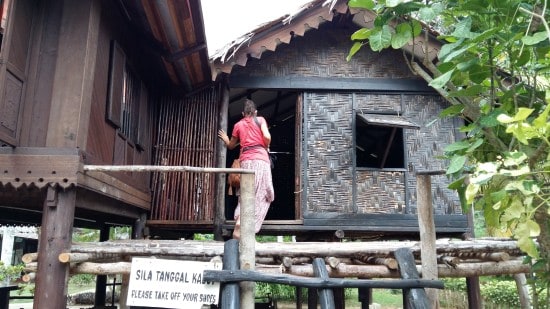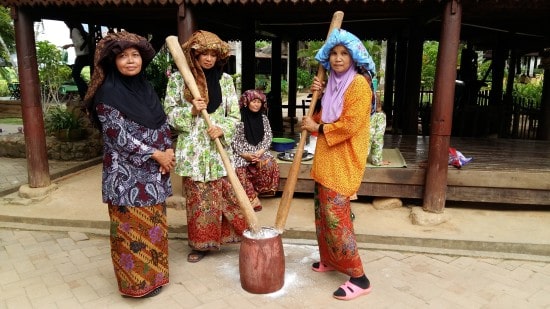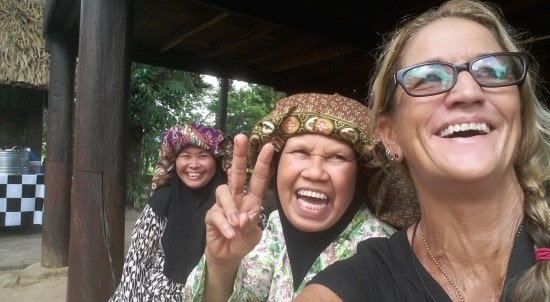 Mardi Agro Technology Park
Originally established as an agricultural research center, Mardi Agro Technology Park has slowly morphed over the years into a 'touristy' sightseeing venue, complete with a tram ride and funny photo ops. The park may not be the educational experience you had hoped for but it can be lots of fun and you will see a wide variety of fruit trees and picturesque landscaping. You'll also get to sample some tasty local fruits.
Opening: Daily 09:00-17:00 (closed on Fridays)
Entry: RM25 Adults/ RM10 Children
*Tip: For a less rushed experience, try to catch a tram with the least amount of people.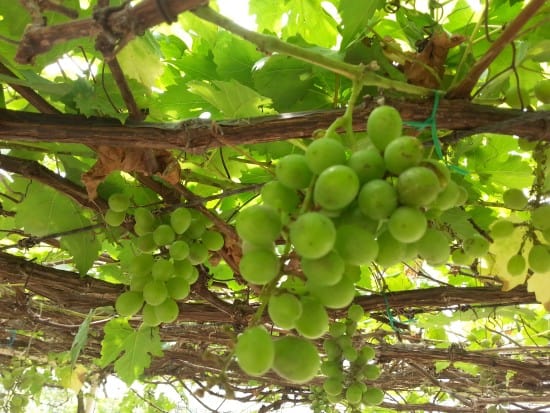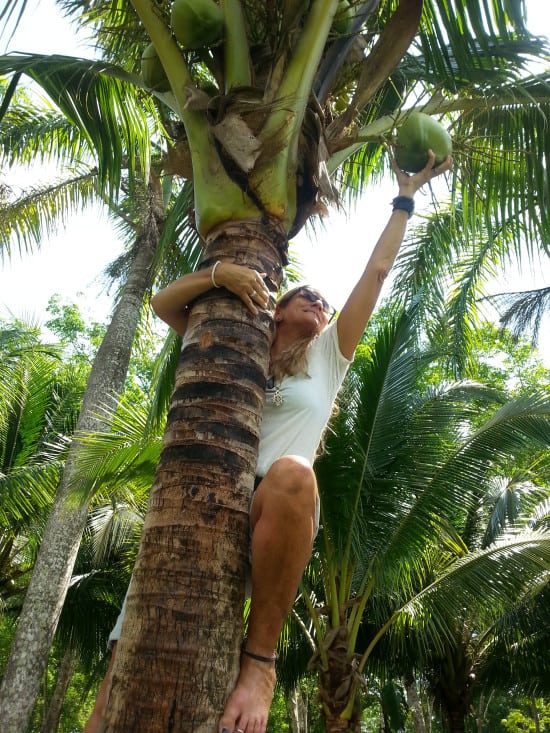 Kraft Komplex
The museum-like Kraft Komplex has collections of traditional handicrafts and artifacts from the thirteen states of Malaysia, that reveal the fascinating diversity of those regions. The massive main building is like three museums in one, jam packed with interesting cultural pieces; in addition to the Heritage Museum, there is also a Wedding Museum and Cultural Museum. They also provide free guided tours for more in-depth information about the crafts and the artists.
Opening: Daily 10:00-18:00
Entry: Free
*Tip: Allow yourself at least two hours for this venue and be sure to grab a free map at the entrance, so you won't get lost.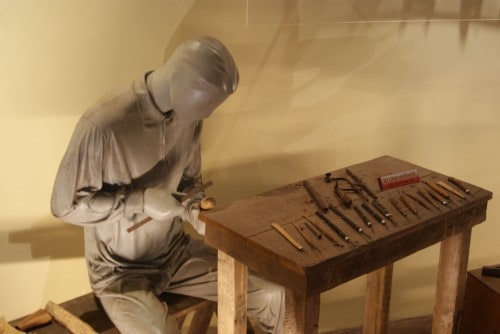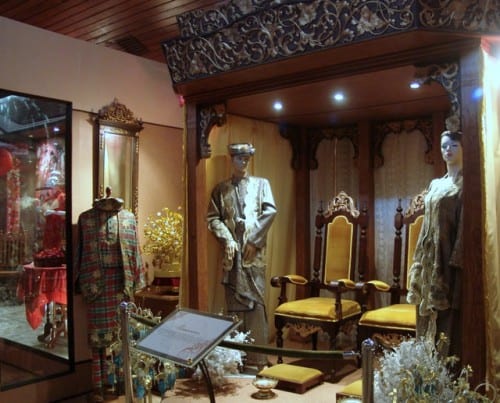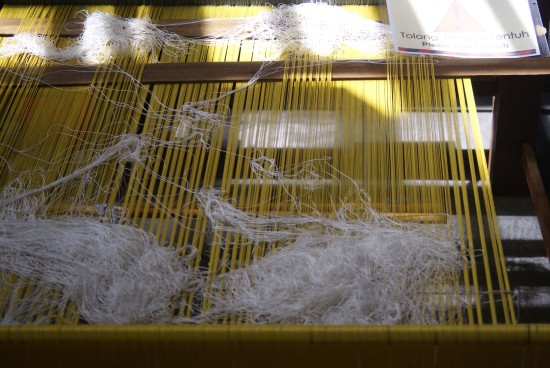 Langkawi Duck Tour
The idea of cruising around in a giant motorized duck may not appeal to everyone, but the Langkawi Duck Tour is actually a great way to see the off shore vistas of Telaga harbor. The 30-40-minute tour may or may not come with a narration, but either way it's a fun ride.
*Closed 2019
Opening: Daily 09:00-17:00 (closed on Fridays)
Entry: RM38 Adult/ RM22 Children & 'Seniors'
*Tip: Sit in the back for taking unobstructed photos or videos and be mindful of other passengers accidentally being in your shots.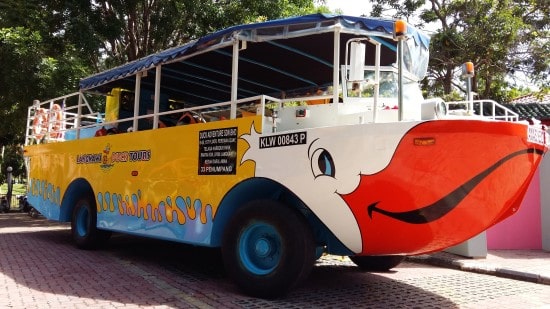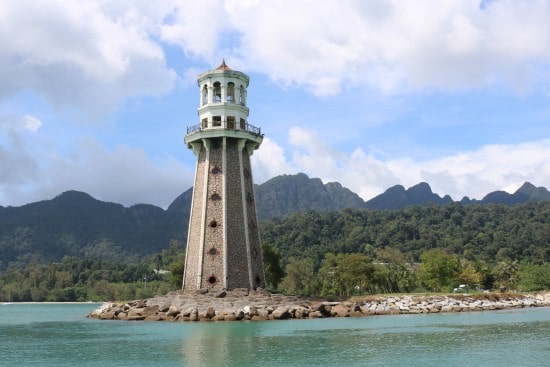 Panoramic Cable Car
Of course no trip to Langkawi is complete without a visit to the Panoramic Cable Car and a skyward journey up Machinchang. The surrounding views from 708-meters above sea level is absolutely breathtaking. On a clear day you can even see the distant shores of Thailand as well as an ample selection of the 99 island archipelago. There is a viewing platform at the top and one midway at about 650-meters, so plenty of opportunity to get those sky high photos and obligatory mountain top selfies.
Entry: RM55 Adults/ RM45 Children
Daily: 09:30-19:00 (subject to change seasonally)
*Tip: Even on a sunny day, if there are clouds at the top of the mountain visibility may be hindered.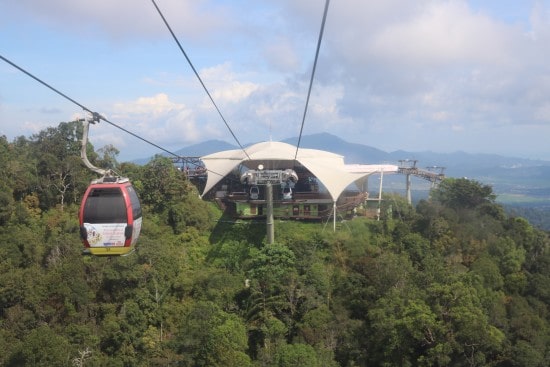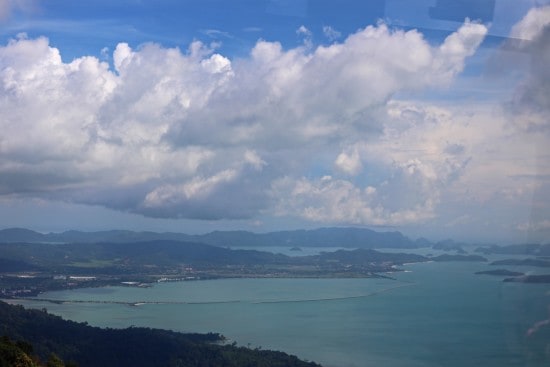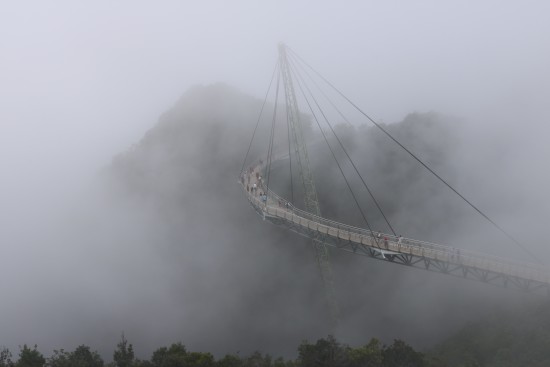 Art in Paradise Langkawi
Art in Paradise Langkawi is my absolute not-to-be-missed recommendation, especially if you've never been to a 3D museum before. Visitors are encouraged to become part of the paintings, which holds endless possibilities considering there are over 100 hand painted murals and shooting points.  Documenting your creative efforts with a camera or smart phone is part of the fun, so be prepared with a fully charged battery and ample storage space because you'll be taking lots of photos!
Open: Daily 09:00-18:00
Entry: Adults RM38 Adults/ RM28 Children
*Tip: Allow yourself at least two hours for this venue and if you need assistance, the staff are more than happy to oblige.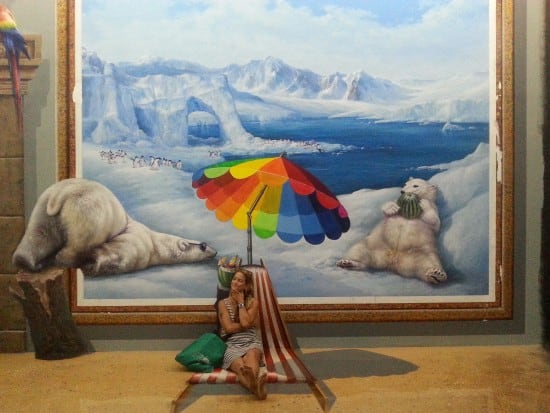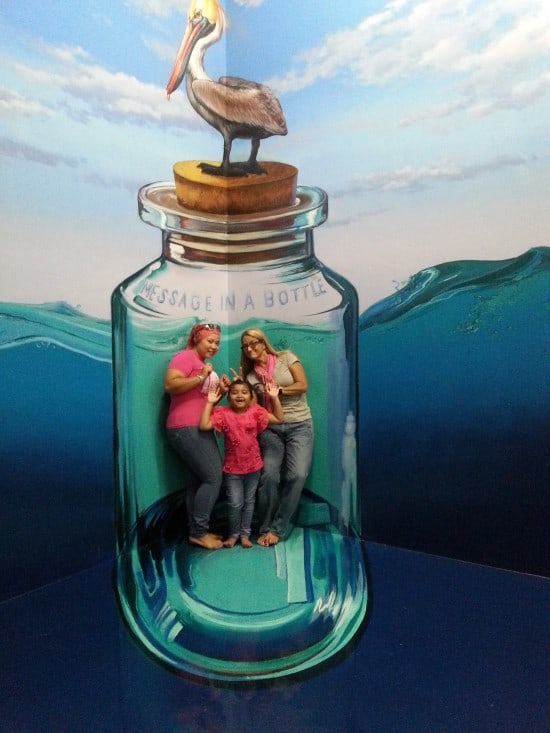 As you can see, Langkawi has plenty of inexpensive, fun things to see and do and is definitely worth exploring beyond the beaches and waterfalls!
Have you been to Langkawi? Have any other sightseeing tips for budget-minded travelers?