The conveniences of travel options these days includes an abundance of cheap domestic flights, and one can get quite spoiled with such a luxurious and affordable option. That is especially true for those who are island hopping between the Langkawi archipelago and Pulau Penang on a regular basis. Of course, there is also a direct ferry option between the two Malaysian islands, which is another popular way of getting from Langkawi to Penang. *Updated Dec 2022: Penang ferry services were temporarily stopped during the pandemic, as of this update they have not resumed yet.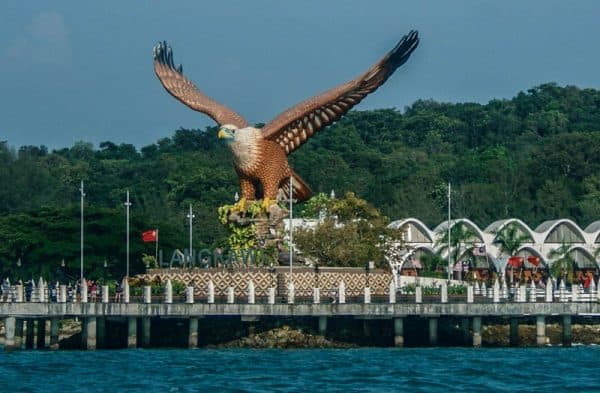 But if given a choice I'd pick a 45-minute flight over a 3-hour ferry ride any day! That is until recently. With the slow rise of airfare costs and the not-always-convenient scheduling of flights, even the twice daily (10:30am, 3:00pm) Langkawi to Penang Ferry for RM72-80 (including 'port handling' fees) is starting to look pretty good.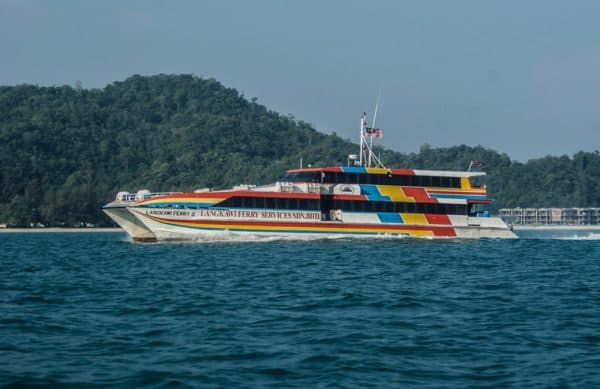 Ok, maybe not. Three hours of the droning sound of an engine and the bouncing through the waves of the open sea? On an 80-foot Schooner it might be romantic, but on a 300+ seat ferry boat it's anything but. Some folks might really enjoy that sort of adventure at sea, but for the rest of us I discovered another less adventurous (aka more civilized) Langkawi to Penang route. And it's super affordable too!
Here is my Langkawi to Penang route in 4 easy (and cheap) steps.
It will cost you less than RM65 and take about 5 hours of travel time.
Step 1: Ferry from Langkawi to Kuala Kedah (RM23)
10 daily ferry departures are scheduled from Langkawi to Kuala Kedah. They begin at 7:30am and the last ferry is at 7:00pm. They are so consistent you could set your watch to them, except during certain public holidays. They can also book up solid, so do double check if traveling during a holiday. One-way adult tickets are RM23 and children are RM17, with special rates given to students, seniors and those with disabilities.
*Updated Dec 2022: Since the pandemic, Langkawi to Kuala Kedah ferry services are limited to just 5 times a day and tickets sell out quickly, especially on weekends and holidays. You also cannot buy roundtrip ferry tickets at either Langkawi or Kuala Kedah  ferry offices, only one way. If you find tickets sold out, you can check with the RoRo car ferry service offices in both Langkawi and in Kuala Perlis (which is just north of Kuala Kedah). Roro car ferries sell roundtrip tickets at both their offices or can be purchased online). production.wantasroro.com/info/contact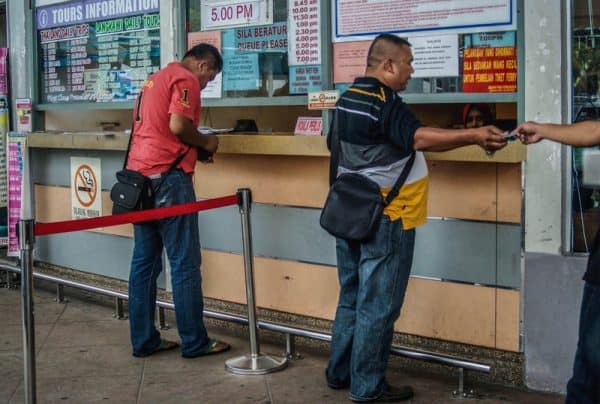 The Langkawi to Kuala Kedah ferry takes about 1-hour and 45-minutes. You may be thinking that getting from Langkawi to Kuala Perlis is faster, and yes you would be correct. However, the distance from Kuala Perlis to the Arau Railway Station, in Perlis, is 19-kilometers vs. the distance from Kuala Kedah to the Alor Setar (Kedah) Railway Station, which is 12-kilometers (and a cheaper taxi fare).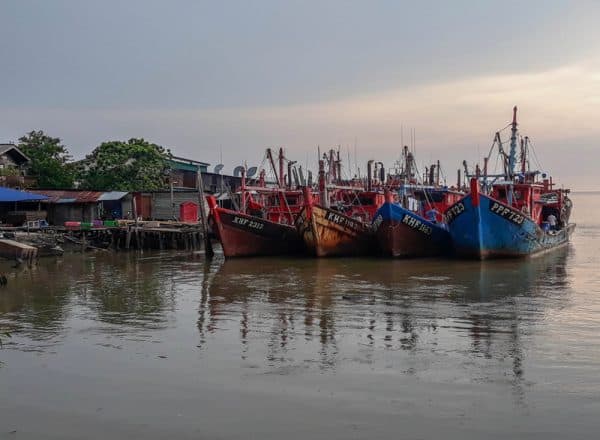 It's worth keeping the Kuala Perlis option in mind for a backup plan, but my vote goes to the Kuala Kedah route first. Also be aware that the ferries can sometimes get a bit chilly, so bring something warm to wear just in case. And speaking of clothing, do also consider that you will be traveling with locals of all ages, and dressing modestly would be a respectful gesture.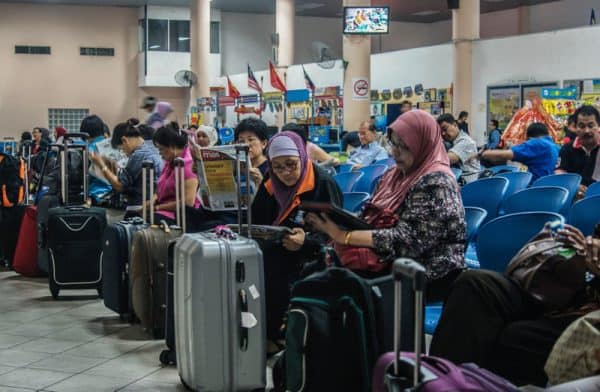 Departures Langkawi to Kuala Kedah:
07:30
08:30
10:00
11:30
13:00
14:00
15:30
17:00
18:00
19:00
Departures Kuala Kedah to Langkawi:
07:00
08:30
09:30
10:30
12:00
13:30
15:00
16:00
17:30
19:00
Step 2: Taxi from Kuala Kedah Ferry Terminal to Alor Setar Railway Station (RM13+)
Once you arrive at the Kuala Kedah Ferry Terminal head out to the front of the building (towards the left side) and call a MyCar or Grab taxi (App downloadable via Google Play). This is assuming you have a Malaysian SIM card. If you do not have one, I would highly recommend you get one before embarking on travel through Malaysia. It will make your life so much easier, trust me on that.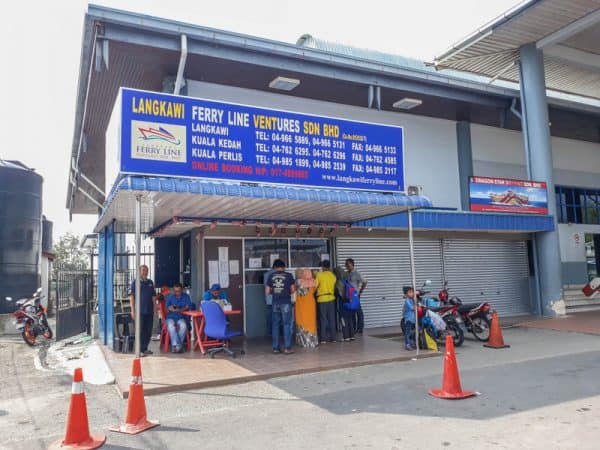 You can find a few 'regular' taxis towards the right, as you exit the building. If you opt to use a 'regular' taxi, ask for a fare quote first. It should still be a straight RM13-15 for a ride from the Kuala Kedah Ferry Terminal to the Alor Setar Railway Station (so I was told by my Grab driver). If a taxi driver wants to yammer on about his official meter then ask, "Lebih kurang berapa harga?" (about how much?).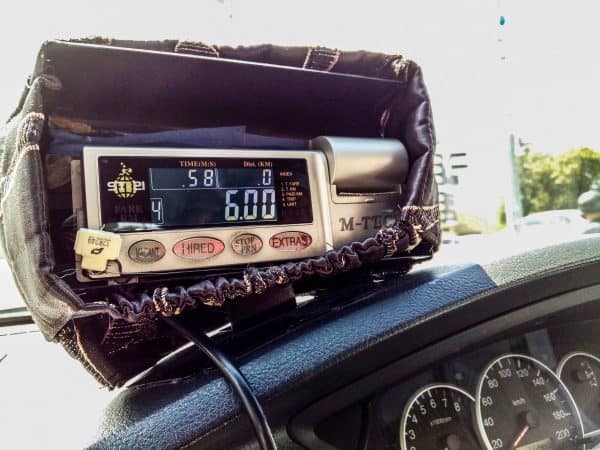 There may be a small group of drivers at the entrance of the Kuala Kedah Ferry Terminal and there is typically someone in 'charge' to keep things organized and fair, so don't wander down the street looking for a better deal or you could become fair game to anyone offering rides. Especially if you are lugging a suitcase and looking like a lost tourist. *But just for the record I have NEVER had a bad taxi experience in Kedah. It will take about 20-25-minutes to get from the Kuala Kedah Ferry Terminal to the Alor Setar Railway Station.

Step 3: ETS/KTM Train from Alor Setar to Butterworth (RM18+)
Give yourself about 30-minutes or so to get your ticket and wait for the next arriving train heading south. You can try to book your ticket online ahead of time via the KTMB website, but you may find the website not always user friendly. For the most part it appears to be first come first serve anyway. And since the trains come and go quite regularly, just try to get there early enough to secure a ticket. But if traveling during a holiday it would be wise to secure a ticket before arriving at the train station, if possible. You can try your luck with Easybook online booking HERE.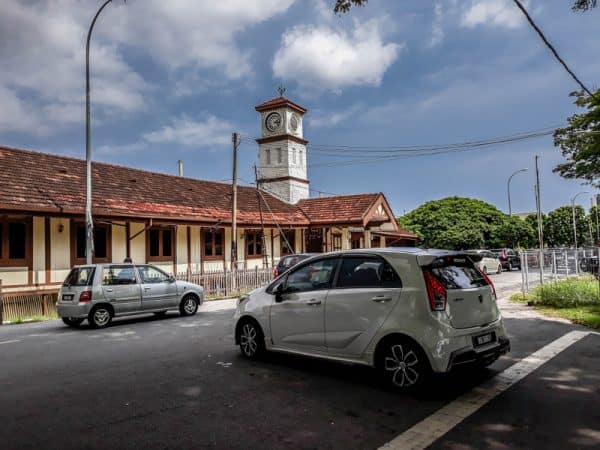 The ETS train takes about 90-minutes to get from Alor Setar to Butterworth. The ETS Platinum train has fewer stops and offer complimentary snacks. The Platinum trains also have electrical outlets and USB ports under the seats! Platinum tickets may cost a bit more, but they are worth it. The ETS Gold trains have long cushioned, community-style seating along the sides of the cars. Passengers will also be standing in the aisles, as some are just traveling a couple of stops. If unsure of the type of train you are booking a ticket for, ask the ticket agent.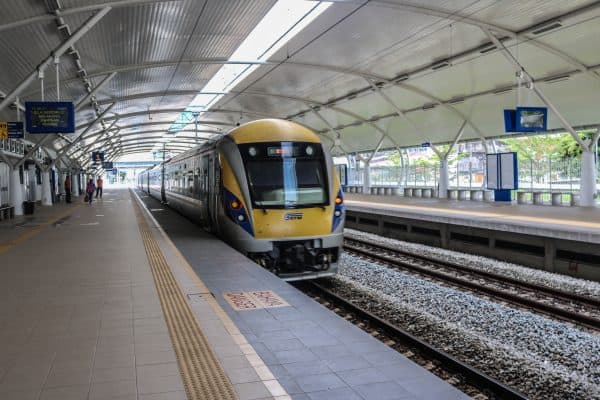 The scenery along the route from Alor Setar to Butterworth is very picturesque and a great way to see the lay of the land. If you like to take photos try to get a window seat.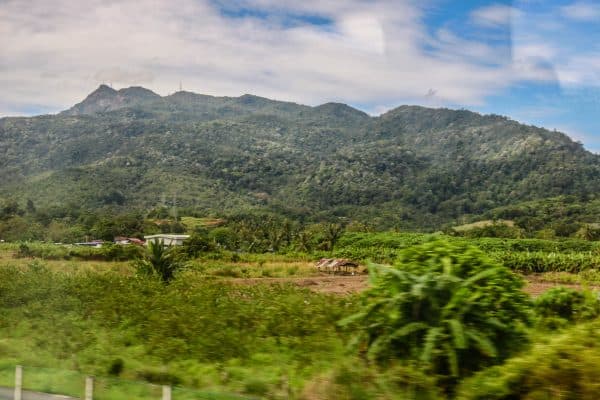 Trains, Alor Setar to Butterworth:
07:45
10:18 Platinum
14:23 Platinum
16:34
17:28 Platinum
Trains, Butterworth to Alor Setar:
12:31
15:33 Platinum
17:52 Platinum
22:03
00:45 Platinum
02:50
Step 4: Sultan Abdul Ferry (Butterworth) to Weld Quay Ferry Terminal (Penang) (RM2)

 Once you have arrived at the Butterworth Railway Station you will find a maze of buildings connected to each other as the railway station and the bus terminal share the same location as the Pangkalan Sultan Abdul Ferry Terminal. Yes, Penang not only has two bridges it also has two ferry services. The Sultan Abdul Ferry is a car ferry, but pedestrians can take the 15-20-minute ride to Penang Island for RM2.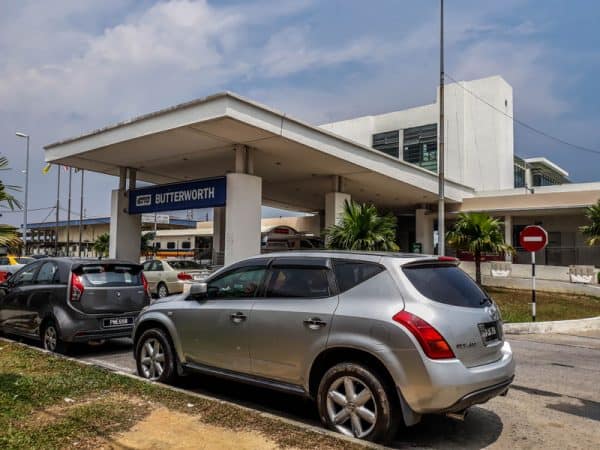 There will be many signs pointing the way so just keep your eyes open for the arrows pointing to the car ferry. Just follow the crowd to the upper deck of the ferry and you're good to go.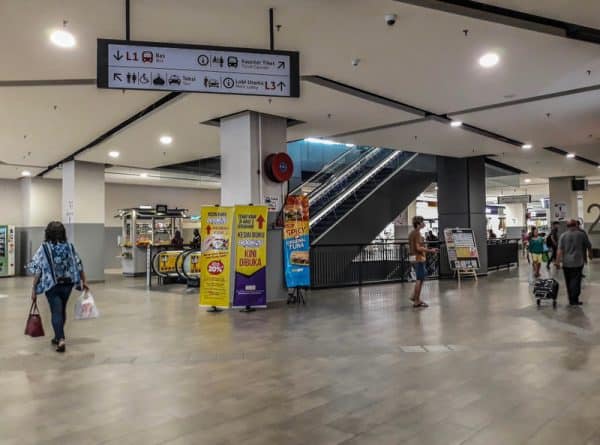 Ferries depart about every 30-minutes or so from 5:00am until 01:00am, but after 10:00pm ferry departures are scaled down to about 1 per hour. The last ferry from Butterworth to Penang is at 01:00am. *Do note that return trips from Penang to Butterworth run from 05:30am, with the last ferry departing at 12:30am. Pedestrians ride for free on the return trip.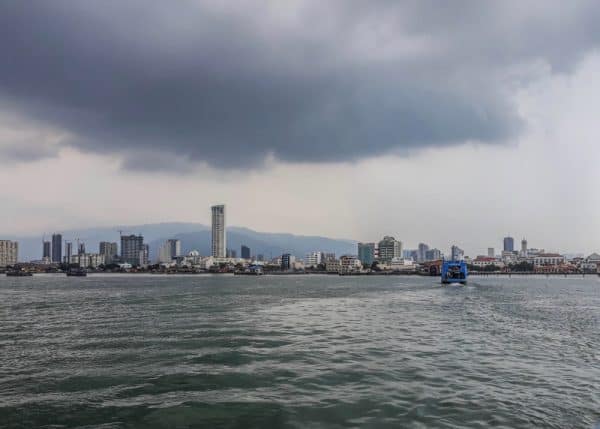 Congratulations! You have made it from Langkawi to Penang in 4 easy steps! Once your ferry has landed at the Weld Quay Ferry Terminal you will be happy to see a whole slew of city buses in the adjacent parking lot. You can also call a MyCar or Grab to take you to your preferred Penang Island destination.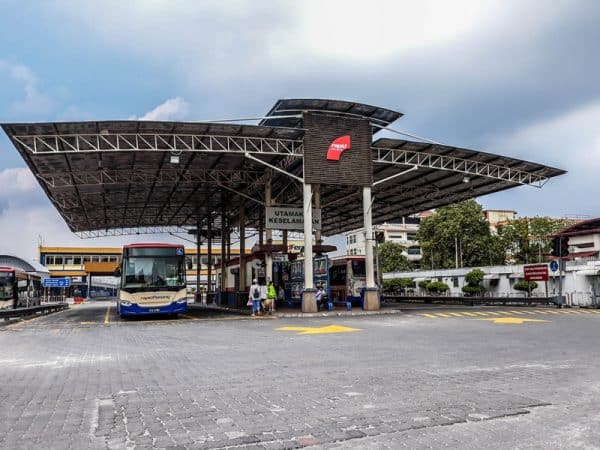 If you need a few hotel recommendations, I've got plenty. In addition to my 3 Best Penang Hotels for Budget Minded Travelers, I have also comfortably stayed at the Olive Tree Hotel, Hotel Jen Penang and the recently remodeled Jerejak Island Resort. And for things to do? Check out these Travel Bloggers' Top Picks for Things to Do in Penang.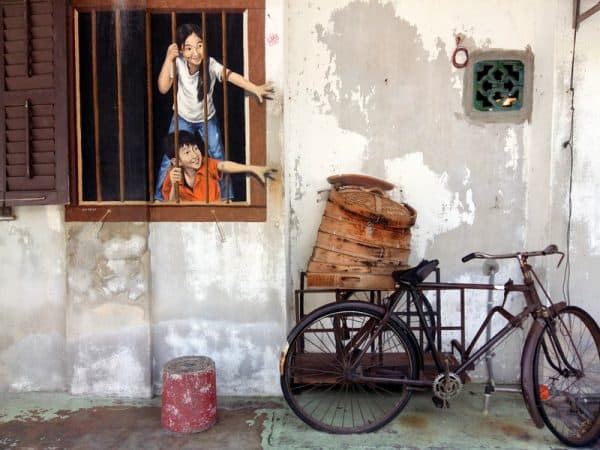 There you have it. You will not only save money by going this route, you will also see much more of Malaysia than you would have if you choose to fly or take the direct ferry ocean cruise. And of course, you can take this route in reverse as well and get from Penang to Langkawi in 4 Easy Steps. Happy travels!