The Olive Tree Hotel is the epitome of a business travel hotel, but it has a unique quality unlike similar hotels. The Olive Tree is a standout because of their superior customer service and surprisingly homey ambiance. Not in a perfunctory way, but with the sincere, honest attention and ambiance that one might expect from a more family oriented hotel. I found this out within minutes of walking through their front door.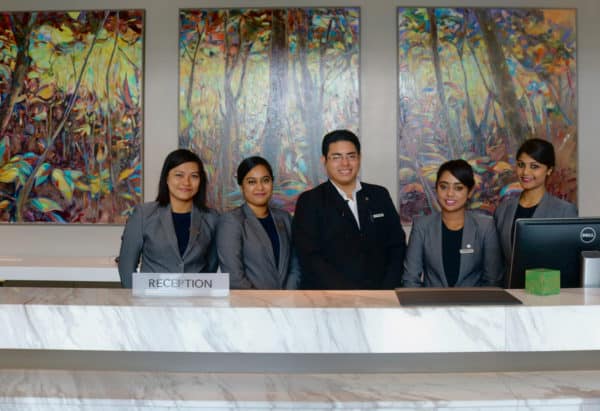 As a relatively new hotel, the Olive Tree has chosen a rather optimal position directly across from Penang's SPICE Arena, and is the perfect accommodation choice for any event attendees. For business travelers to Penang, the Olive Tree offers not only relaxing and sizable rooms, but also a quiet, spacious lobby in which to meet clients. The lobby itself is quite elegant, with marble flooring and plenty of natural lighting throughout its two tiered airy design. Doormen and a well-staffed front desk are there to provide immediate around-the-clock attention to new arrivals as well as assist guests. Along the corridors of the lobby's first floor, unpretentious artistic touches add warmth to the modern business 'vibe'.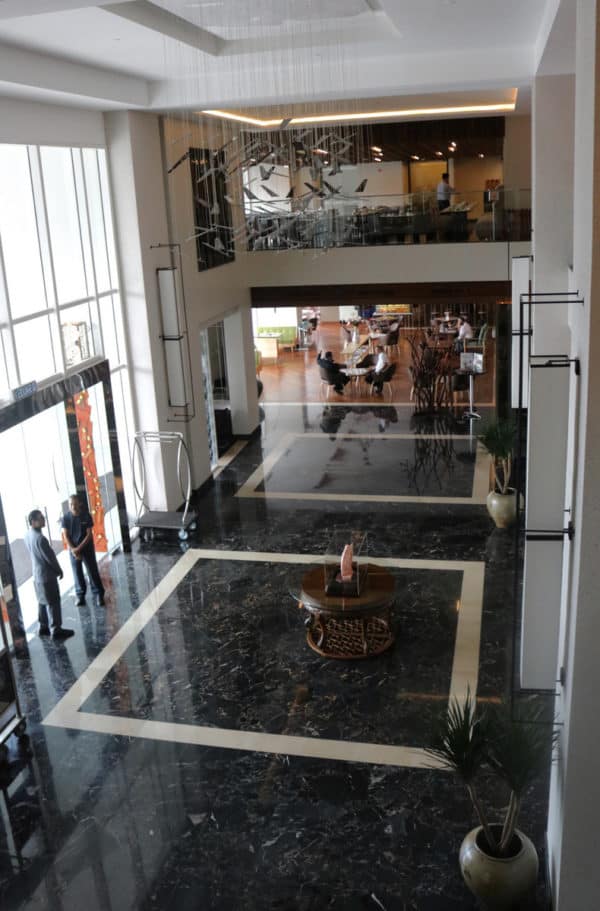 One eye catching piece, by artist Gabriel Pitcher, is a picturesque mixed-media mural aptly named 'The Olive Tree'. A rustic olive tree, constructed from recycled metals, overlooking a colorful landscape, invites the passersby to sit on the symbolic tree trunks and ponder life or leave a note among the silent branches. The artist's statement (also displayed) says much about the hotel's namesake and possibly the Olive Tree Hotel's own business philosophy.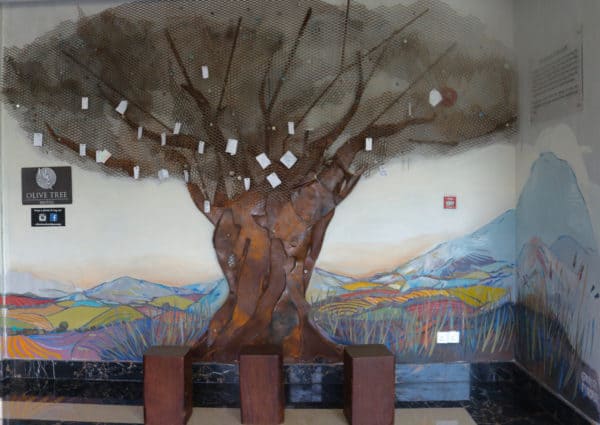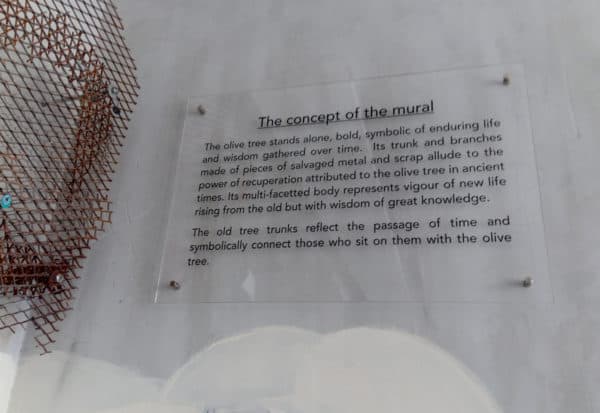 In addition to commissioning local artists, the Olive Tree Hotel has a full time in-house artist who creates seasonal displays throughout the hotel. Displays such as the Ramadan Mubarak diorama which was the colorful focal point for this year's auspicious Ramadan fasting month.

Room with a view
Olive Tree Hotel houses an impressive 228 generously sized rooms and 24 suites, which are all well appointed with the practical amenities I, like many people, have come to greatly appreciate. In addition to my exceptionally comfortable bed, flat screen TV and cozy extra seating, there was a mini fridge, electric tea kettle and very fast internet. I also had a panoramic window view of the surrounding Bayan Lepas; the district Capital of Southwest Penang. Additional bonus points for the inclusive large desk and ample working space, which allowed me to comfortably work in the privacy of my room.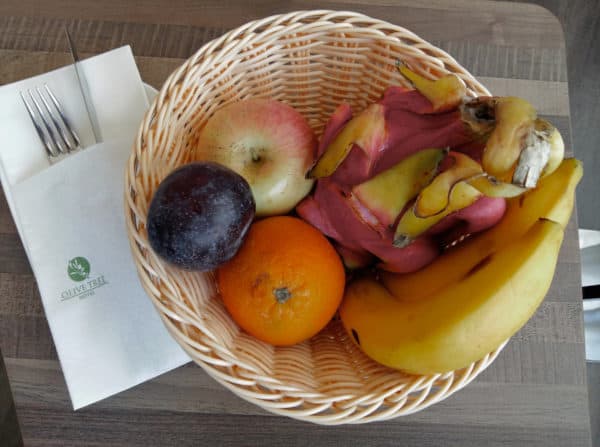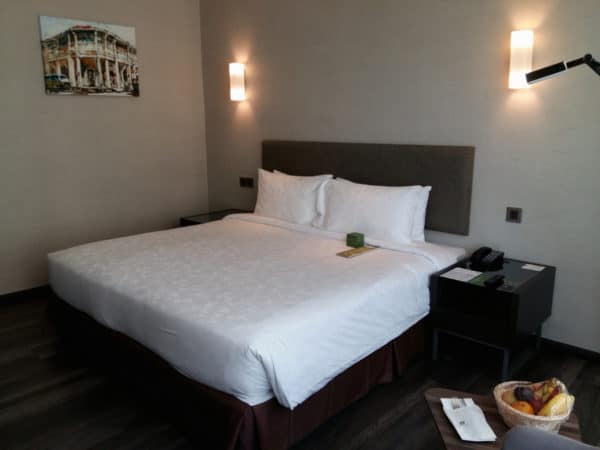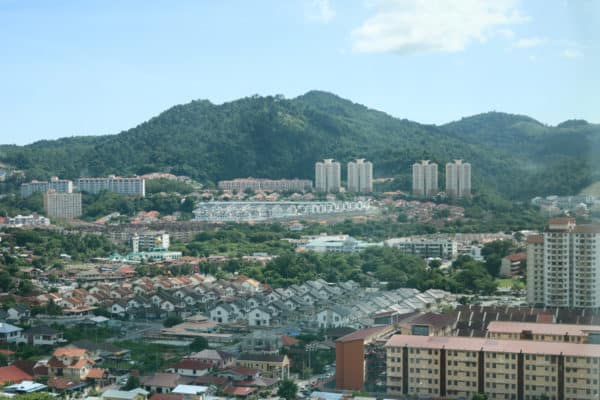 Healthy options
Other perks that the Olive Tree Hotel offers are a small lap pool and a top-notch gym with state-of-the-art equipment. A staff  member is also conveniently on-hand to assist guests or answer equipment questions. For yoga enthusiasts a separate yoga room comes with mats and other 'yoga' equipment. The gym also comes with a panoramic view which makes time on the treadmill seem like a walk in the park.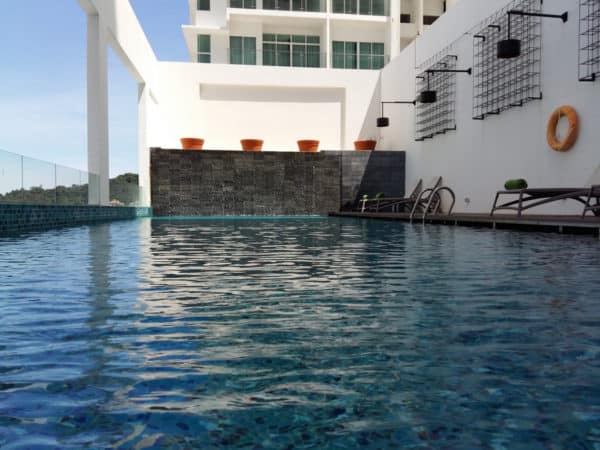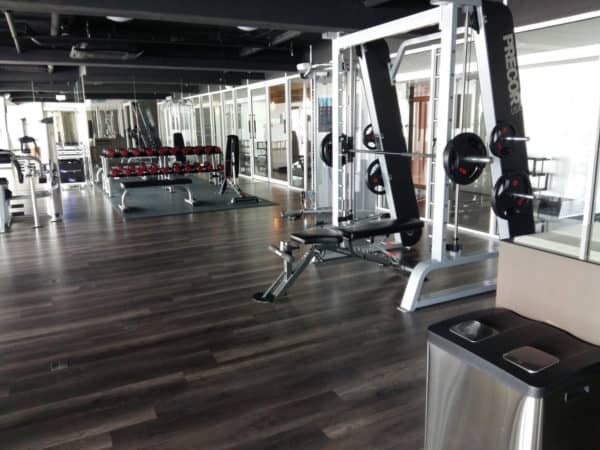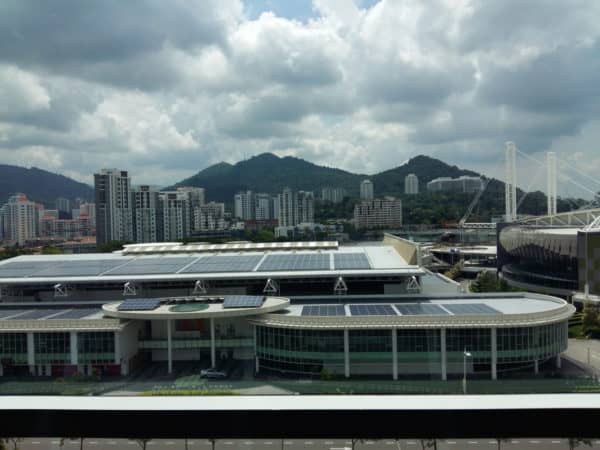 Delicious cuisine
When it comes to food selections at the Olive Tree Hotel, they've got you covered.  Full service in house restaurant 'Sukkah' has an extensive menu in addition to breakfast and specialty buffets. I had an opportunity to sample their Ramadan buffet and was blown away by the selections available. From fresh oysters on the half-shell to Burung Unta Masak Asam Pedas (Malaysian Ostrich dish), the food choices were not only diverse but made from fresh, high quality ingredients.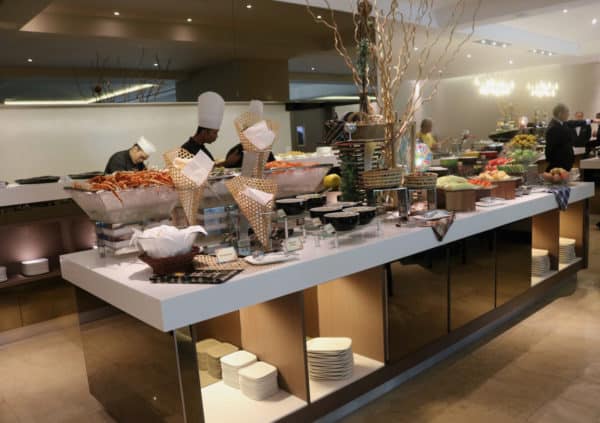 Here is a sample of the delicious cuisine Olive Tree's Sukkah Restaurant serves
For less formal dining or a quick cup of coffee or juice, Cups and Mugs is located just off the main lobby. And for something stronger the Olive Tree Sports Bar offers a full bar as well as a big screen TV and a few comfortable couches.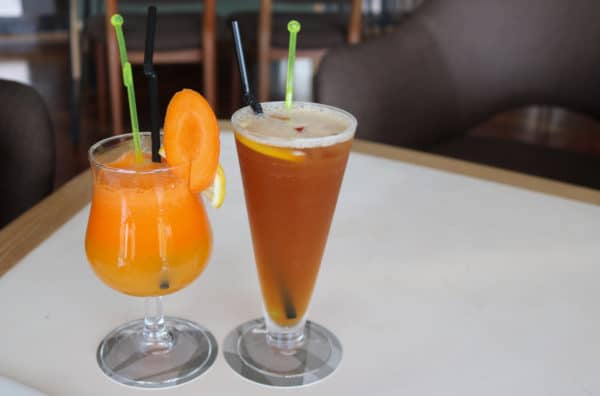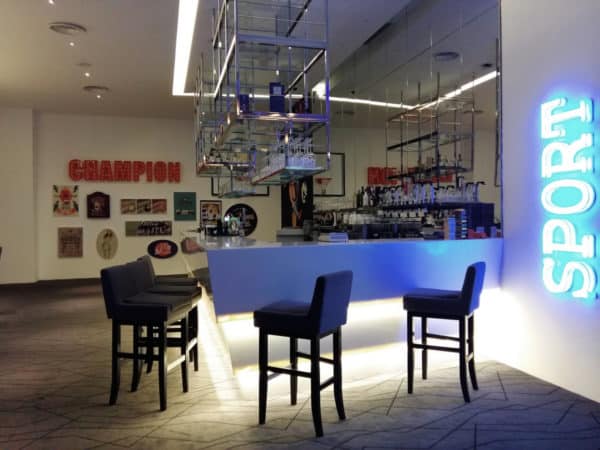 The Olive Tree Hotel is located near the Penang International Airport, the Queensbay Mall and the Spice Arena Convention Centre. Slightly removed from the bustling center of Penang and its historic Georgetown, the Olive Tree is an oasis of 4-star comfort in the southern Penang business corridor. The Olive Tree is perfect for the business traveler as well as the tourist, needing a night's layover near the airport or simply a quiet hotel accommodation away from the touristy crowds of central Penang. You can check room rates and availability HERE
Olive Tree Hotel
76 Jalan Mahsuri
Bayan Lepas, Penang, Malaysia.
T: +604 637 7777
F: +604 637 7788+604 637 7788
[email protected]
[email protected]
www.olivetreehotel.com.my
*I was an invited guest of the Olive Tree Hotel, but my opinions are my own.