Penang, Malaysia has heaps of sightseeing options. The selections of things-to-do, places-to-see and amazing foods-to-eat are seemingly endless! Add in their steady stream of local and international events and you have one of Malaysia's most happening destinations. But for those visitors with limited time, it can be a tough choice in selecting one 'not to be missed' over another.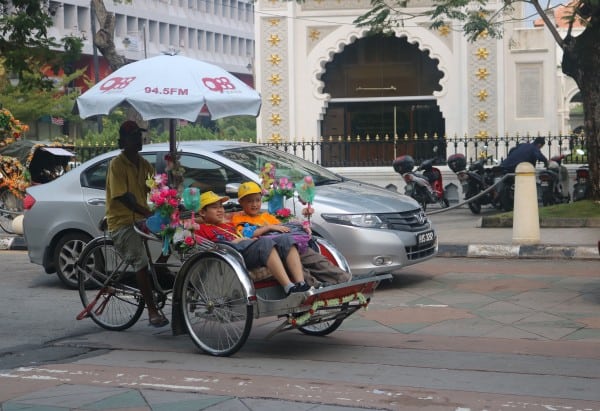 Guided Walking Tours and trishaw rides are ways I've been able to cover alot of 'tourist' ground, while on short Penang trips, but there is much more to explore! So I asked eight well-seasoned travel bloggers to offer up their top picks for Penang things-to-do and boy did they deliver! Here are some excellent suggestions to help you plan your own cut-to-the-chase Penang itinerary.
DISCOVER STREET ART
Fit Travels (Sarah)
Most people might picture Penang as a beach and relaxation destination but the street art in the capital city of George Town is not to be missed. Visitors can collect a map from most hotels and then it's a matter of going at your own pace, looking up, down and around every corner to see how much you can find. The main (and largest) pieces around George Town are by those of Lithuanian born artist Ernest Zacharevic. His art portrays Malaysian life and is very interactive. There are ample photo opportunities to be had with his work. My favourite being the children on the swing.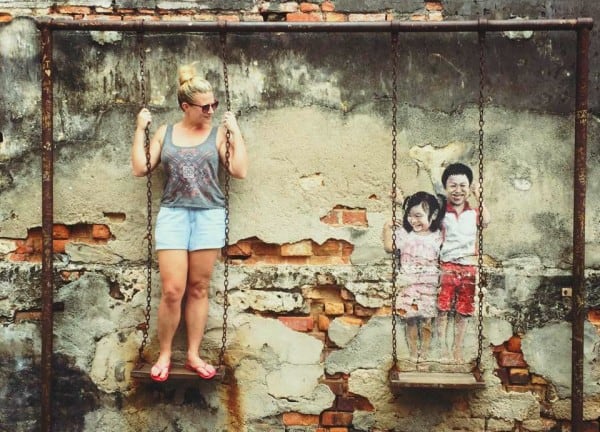 You'll also see plenty of welded iron caricatures. These show a humorous, yet educational insight into the history of that particular spot or street. One example is on the wall of the very place where famous shoe designer Jimmy Choo began his apprenticeship.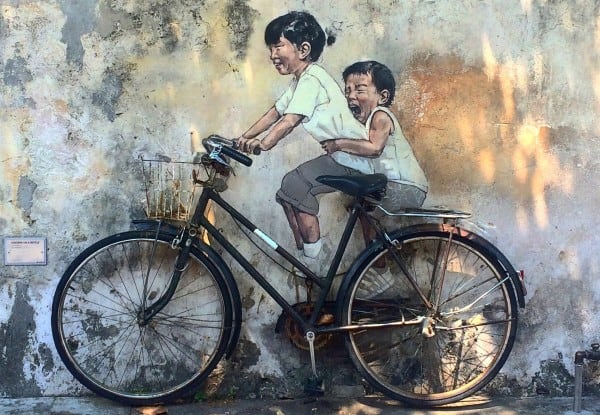 The highlight of experiencing the street art in Penang is stumbling across pieces by accident. Down every small laneway there's often something to be seen. The wonderful thing about street art is that it is open to interpretation. You may not like everything but you're bound to find something that you do. So – take a day off from the poolside cocktails, put on your walking shoes and don't forget your camera.
Want to know more about Penang's Street Art?
Be sure to read Fit Travels' DISCOVERING STREET ART IN PENANG
SAMPLE the STREET FOOD
We went crazy for street food in Penang. It's arguably one of the best foodie capitals in Southeast Asia, mixing Chinese, Malay and Indian into one delicious whole and creating it's own eclectic mix. A true paradise for foodies.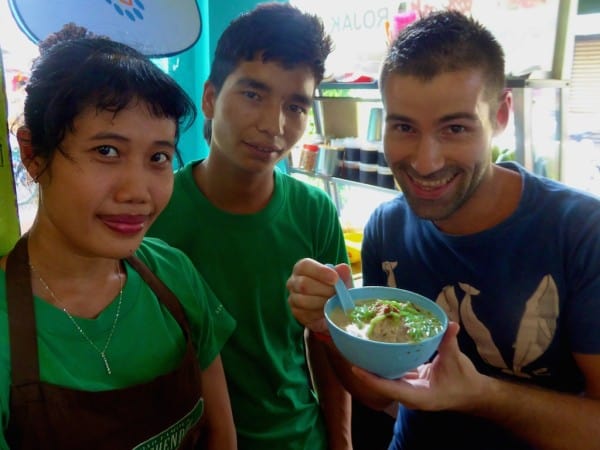 Some of our favourite street food was cendol and murtabak. Cendol is a popular dessert of rice flour noodles made green from pandan leaves, coconut milk, shaved ice and red beans. Sebastien just couldn't help himself and terrorised the poor staff at the famous Teochew Cendul until they gave him his precious fill.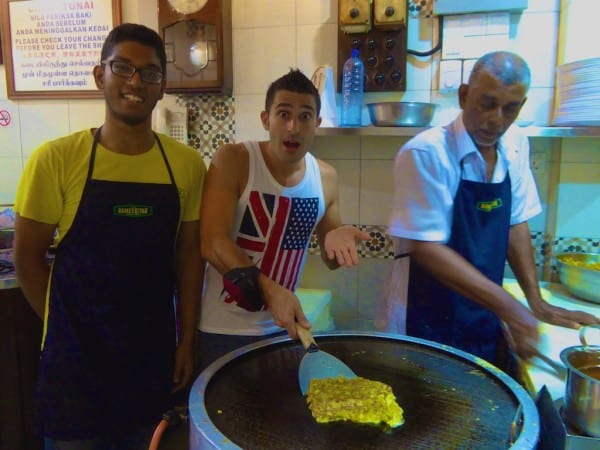 Murtabak is Indian pizza and very yummy. The name derives from the Arabic word mutabbaq which means 'folded'. It's popular throughout the country and usually includes minced meat (beef, chicken or mutton), garlic, egg, onion with curry, sliced cucumber, syrup-pickled onions or tomato sauce. Stefan tried to make a few murtabaks in Penang with mixed results.
For more great Penang travel tips, check out the Nomadic Boys' GAY GUIDE TO PENANG

VISIT the CLAN JETTIES
Travelnuity (Shandos)
Throughout George Town, evidence can be seen of the importance of clans to the historic Chinese community, both in the large temples scattered throughout the old town and in the form of the clan jetties. The jetties were built over a century ago, and as each jetty became dominated by a clan, controlling the loading and unloading of cargo and the mooring of sampans (boats), the clans gradually built huts that became houses along the jetties, perched on poles above the muddy tidal flats.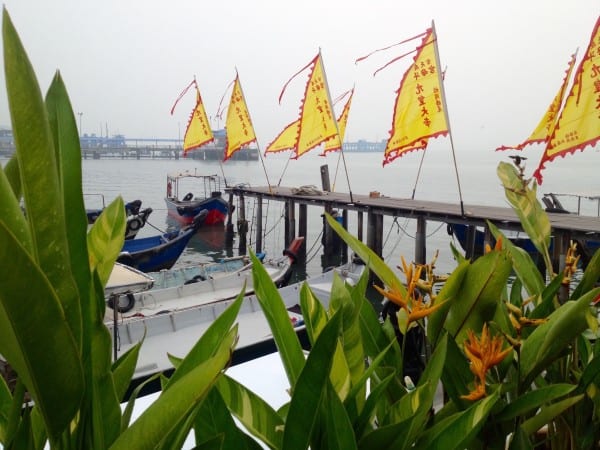 Although some of the houses have been transformed into shops (in particular on the Chew Jetty, which is the most touristy, although all are open to tourists), the dwellings are still largely unchanged, except for the introduction of water and electricity 50 years ago and the modern use of cement-filled paint buckets to prop up extensions.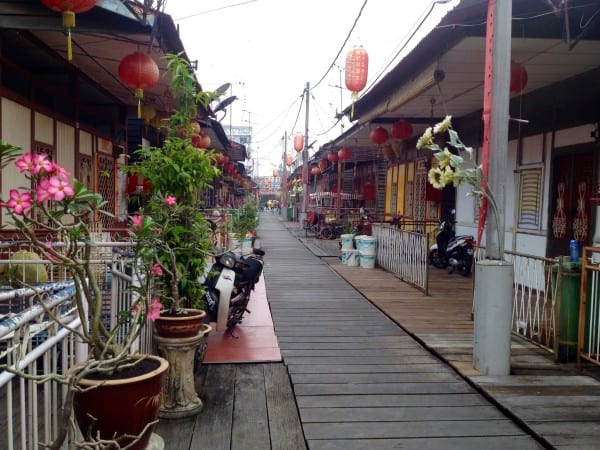 Walking along the narrow walkways in between the houses, it's hard to not see into the front rooms of the houses, through their open doors and metal gratings, and feel that you're intruding into homes from another era.
Have other Malaysia destinations on your itinerary?
Travelnuity has some great transportation tips in PLANES, BUSES AND FERRIES IN MALAYSIA

Check out PENANG HILL and the FUNICULAR TRAM RIDE

Where's Sharon (Sharon and her Traveling Family)
One of the more popular activities on Penang is to catch a funicular tram ride up to the top of Penang Hill. It is popular for a good reason! The tram ride itself is fun and even thrilling on the way down (sit or stand at the front – which is on the bottom part of the tram). At the top there are views, some things to do and lots of places to eat.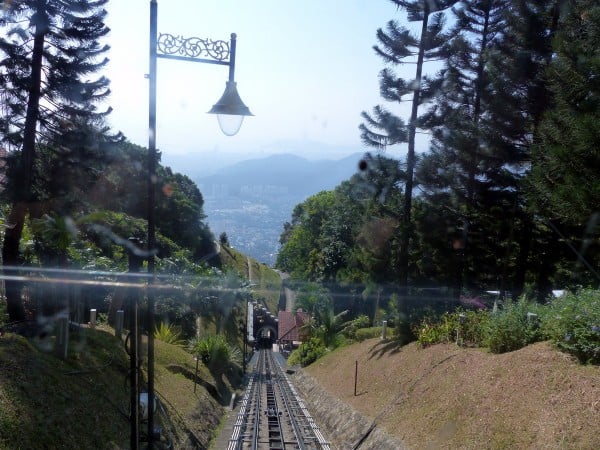 The views can be hazy so go on as clear as a day as you can. There are also lots of trees which can block the views a bit. There are also temples, an owl museum, a playground and some other attractions. I'm particularly a fan of the Hindu temple – it was very tranquil listening to the chanting in the cooler air on top of the hill.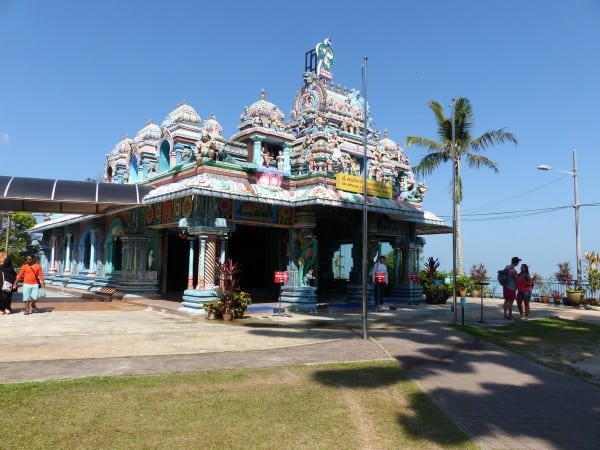 My other recommendation is to visit the food court with juices and icy treats – and make sure you have a big ais kacang. So delicious!
Planning a family trip to Penang? Don't miss Where's Sharon's THINGS TO DO IN PENANG WITH KIDS
EXPLORE LITTLE INDIA
One of our favourite places in Penang is also one of the islands most colourful spots – Little India in George Town. Wander the streets and it feels as though you have been transported to a (very) tiny part of India. Except this one is a sanitised version with clean streets, nowhere near as much traffic and no roaming cows. However, the humid air is thick with that familiar aroma of pungent spices and sweet smelling incense and the jangling Bangra beats of Bollywood spill out on to the streets.  But, for us, the number one reason to come to Little India is the food!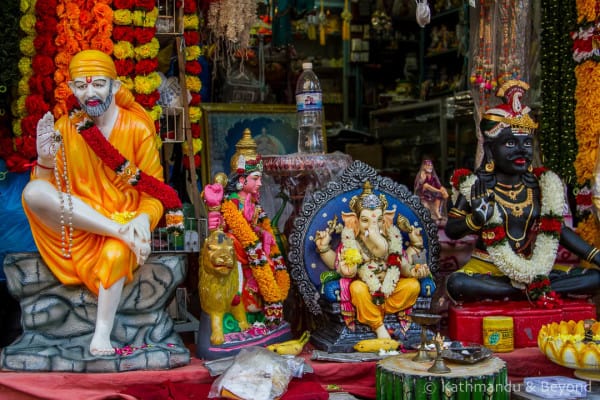 We often say there are only two places in the world to eat good Indian food: India and England! One exception to that rule is Malaysia and more specifically, George Town in Penang. There are lots of fantastic places to eat Indian food in George Town – you really just need to follow your nose but one of our favourites is Kapitan Restaurant on the corner of Lebuh Chulia and Lebuh Long. They do great breakfasts that will set you up for the day: we either opt for a dosa masala (thin crepe-like pancakes filled with mildly spiced vegetables and served with coconut chutney) or roti canai (a fried flaky bread with curry sauce for dipping).
They are also known for their claypot biriyani, but it's their tandoori chicken that kept us going back again and again. Juicy, succulent perfectly cooked chicken, fluffy nan bread and sweet and tangy chutney to accompany. Is it wrong to publicly admit that we ate the tandoori chicken nan set meal four nights in a row before we forced ourselves to move on to some of Penang's other culinary delights?!
Continuing your travels in Southeast Asia?
Check out Kathmandu & Beyond's suggestions for GETTING OFF THE BEATEN PATH

HIKING in PENANG NATIONAL PARK
Penang National Park may not be as popular as George Town UNESCO site or the Penang Hill. But it's still a place worth visiting. We believe it is a hidden gem of Penang- you won't see many tourists there. Penang National Park is great for hiking. You can see there the tropical jungle, heavenly beaches and even wild animals like monkeys!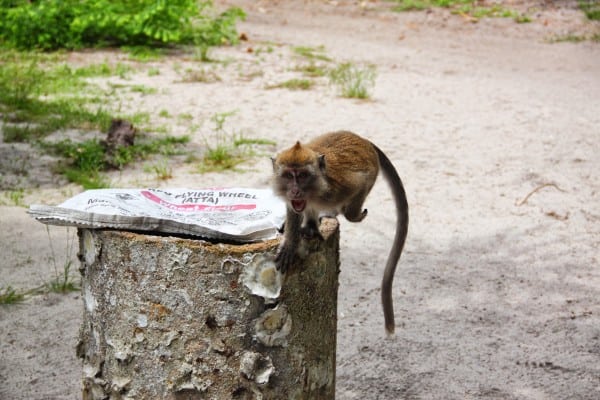 Tip for visiting: Walk through the Park and come back by boat. Thanks to this, you will see everything both from the land and from the sea. The boat must be booked in advanced. If you don't pay for it at ticket counter, you will have to come back on foot by the same way you came in. Remember to wear your swimsuit. It's pretty hot in a jungle, so it's great to cool off in the sea after hiking.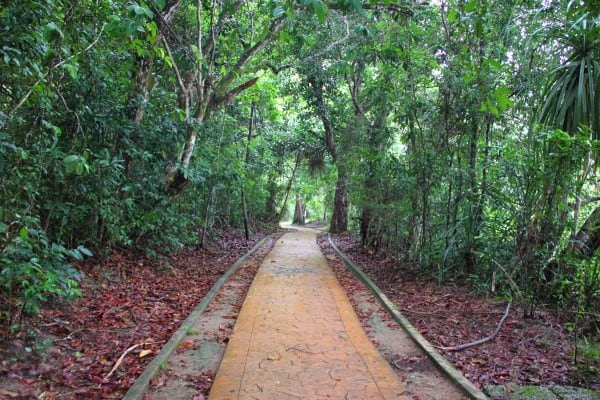 Karolina and Patryk also have some great tips for GEORGE TOWN UNESCO WORLD HERITAGE SITE
Take a Cooking Class at the Tropical Spice Garden
If you choose your travel destinations, at least partially, because of the cuisine, then Penang, Malaysia will not disappoint. It is a melting pot for exotic flavors from Indonesia, India and China, to name a few. And the best possible souvenir from such a destination is the ability to recreate some of your favorite dishes from your journey.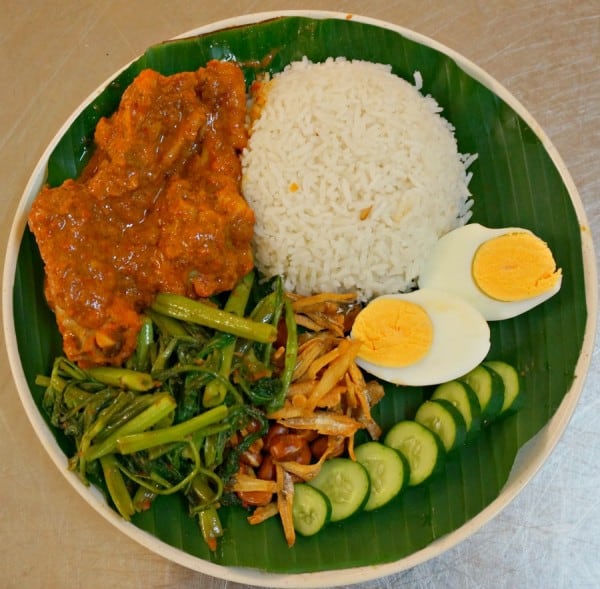 One of the best places to learn how to cook the cuisine of Malaysia is within Penang's Tropical Spice Garden. The expert chefs will guide you through a step-by-step process that anyone can master. All in the midst of a tropical setting where you can enjoy a swing in a hammock and see some of the spices you'll cook with, growing in their garden.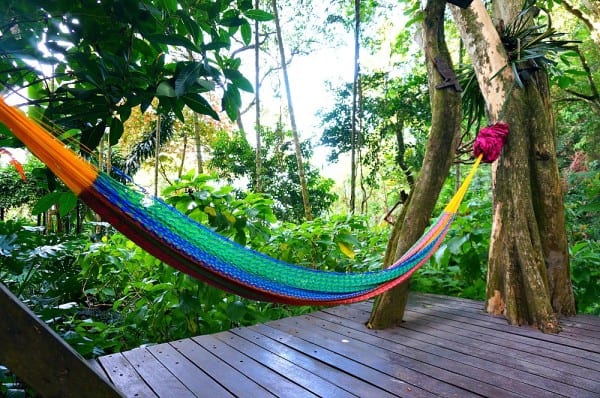 It's deliciously fun and your friends and family will appreciate your efforts. It's so much better to taste a delight from your travels then just having to drool enviously at your pictures on Facebook.

Can't get enough Malaysian cuisine?
Don't miss the Venturists' guide to THE BEST MALAYSIAN FOOD IN PENANG
Hop-On Hop-Off Bus Tour, Escape Room and more!
Wagoners Abroad (Heidi and A

lan

, plus adventurous Anya and
Lars

)

When visiting Penang we highly recommend taking the Hop-On Hop-Off bus tour, so you can see more than just the city.  We were able to try and break out of the Escape Room in the city.  This was great fun for the entire family and though we didn't break out in the allotted time, we had a blast.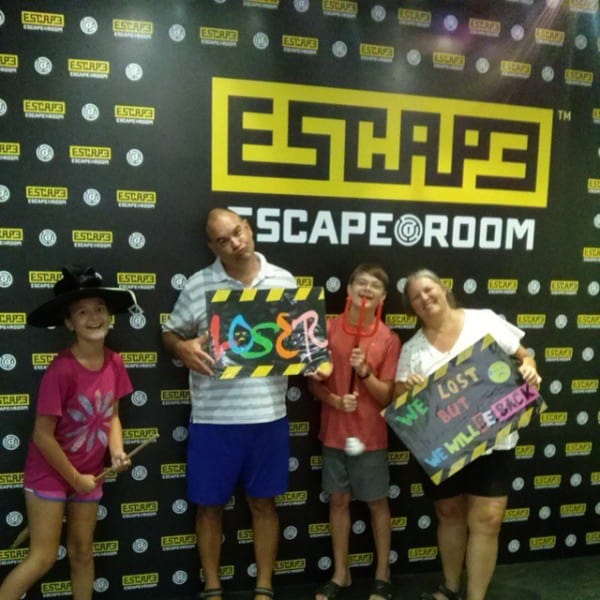 Another great stop was at the Bee Gallery. What a great surprise this was.  We learned so much about bees, but we also were able to taste a variety of honey flavors. Of course our favorites were the ride on the tram, up to the top of Penang Hill, as well as Kek Lok Si temple.  We also made our way along the incredibly gorgeous coast and stopped for some lunch at the hawker stalls.  Then just hopped back on the bus and visited the national park, just beyond Batu Ferringhi.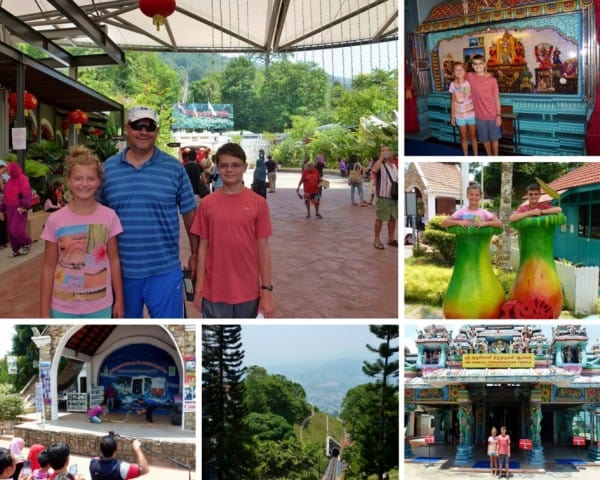 There is so much to see and do, but this was a great way for us to have a little freedom and experience some of the more natural sites around the island.  If you are up for a relaxing treat, then we highly recommend a session at the Shangri-La Spa as well.
For more on their Penang adventures, be sure to check out the Wagoners Abroad's HOP ON HOP OFF PENANG MALAYSIA WITH KIDS and  GET ME OUTTA HERE! ESCAPE ROOM PENANG

Have you visited Penang, Malaysia?
What are your Top Picks and Recommendations?