Taxi drivers can be a wealth of new town information when it comes to chit chat. And I've found that the smaller the town the more interesting the information can be. Almost no topic seems to be off limits when it comes to talkative taxi drivers who love their jobs. I've had conversations about everything from politics and rock-n-roll to space aliens and black magic. But there's a flip side to these priceless travel memories and those are the bad taxi experiences I've also had, which seem to be part of the initiation for new arrivals. Us 'tourists' if you will.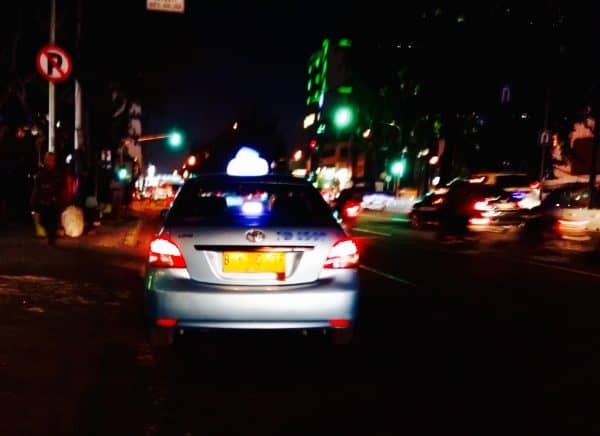 Having been a car owner for the majority of my adult life, public transportation has never played a big part in my daily existence. Until now. My taxi experiences outside of my 'homeland' of the US were usually pleasant cultural experiences. Some good, some not-so-good, but I always learned something new. But in the past five years bad taxi experiences have seemingly increased so significantly that I began to wonder, 'Was it just me?'
It was a Malaysia airport taxi driver, and his shockingly inappropriate behavior, who finalized my decision to finally sign up for Uber. I had already been using Grab Taxi but they aren't usually an airport option. And they aren't always as reliable as I would prefer. Especially when it comes to in advance, pre-arranged pick ups. To be honest I feel quite bad for all the super nice taxi drivers losing business to Uber, but it's not Uber's fault. Nor the Uber drivers' fault. But if the taxi driver criteria or general regulations (if any) apply only to certain people, then there will continue to be problematic taxi drivers giving good taxi drivers a bad name.
I asked a few travel bloggers about their own bad taxi experiences and they were more than willing to share their stories and tips. Some of these experiences sound eerily familiar too. Unfortunately being a 'bad taxi driver' seems to be a full on career choice in some cities!
HANOI, VIETNAM
Taylor of  Taylor's Tracks
I had just arrived in Hanoi after a 25 hour bus ride. I had heard of taxi scams in Vietnam so I scanned the bus station for the two taxi company names that the hostel I was staying at emailed to me. I couldn't find any. I gave up and hopped into one of the closest taxis and hoped for the best. Luckily I was with a friend and felt a little safer. We asked for the meter, the driver agreed and we were off. He also agreed to take us to an ATM because neither of us has any Vietnamese dong.
We quickly realized that the meter was jumping all over the place and pointed it out to the driver. Finally he pulled over at an ATM and we got our cash, only to get back in the taxi and find that he had turned off the meter. He then had no idea where our hostel was and started to grow angry at us. Both a little frightened we asked him to pull over and he began demanding 300,000 dong ($13USD) from us each after only a 10 minute ride. We refused, knowing we were being ripped off. He continued to yell in Vietnamese and when I attempted to get out and check the prices on the side of the taxi I realized that the doors and windows were locked. Finally we threw 100,000 dong ($4USD) each at him and he unlocked the doors, only to then take our packs and throw them into the middle of the street. That was my introduction to Vietnamese taxis.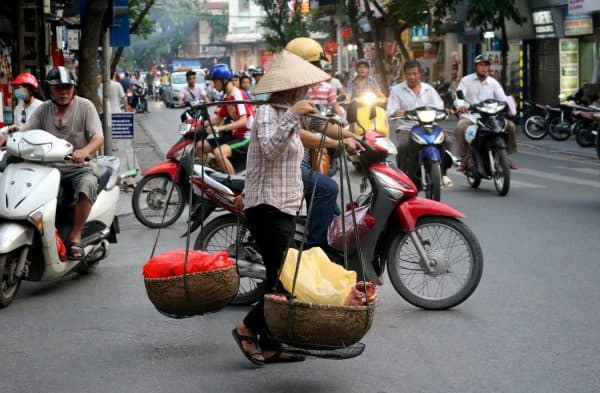 HANOI, VIETNAM
Allison of  Eternal Arrival
I was well aware of the potential for taxi scams in Hanoi, and I had booked a private transfer from the airport to avoid such a problem. Well, all my street smarts went out the window a few days later when I arrived at the train station from Sa Pa a few days later at 4:30 in the morning, still exhausted from an overnight train. Ignorantly, I got into the first cab I found – and watched as the meter rose and rose and rose. It got up to the equivalent of about $40 USD for less than a ten minute cab ride! I argued with the guy and got the price down to the equivalent of $20 – still at least five times what I should have paid. I learned the hard way: always book a cab in advance with a reputable company or agree on a firm set price rather than using the taxi meter. Drivers rig the meters all over Vietnam, so it's always better to agree upon a price beforehand to avoid headache down the road.
JAKARTA, INDONESIA
Oksana St John of  Drink Tea & Travel
It was in
Jakarta
, about a year ago. I was meeting my husband at the hotel (we flew in on different flights) so I had to make my way from the Jakarta Airport to the hotel alone. I negotiated what I thought was a fair taxi rate (150,000 IRP equivalent of USD $12 ) to get to the hotel only to be told that I owed double that amount upon arrival. I only paid him what we agreed, but the driver lingered at the hotel for 30 mins continuously yelling at me and threatening me while I checked in and waiting for my room to be ready. Luckily the hotel staff jumped in to help me. They kicked the taxi driver out of the hotel and then explained to me that I should only be using Bluebird taxis while In Indonesia. Apparently, it's the only taxi company in Jakarta that has meters to avoid any fare disputes.
PENANG, MALAYSIA
Annalisa of  Singapore n Beyond
This definitely isn't foreign to any traveller, but taxi drivers who try to overcharge make me so mad. From the assumption that you don't know any better, to the feigned ignorance when you emphasise your awareness of the 'use the meter' law. I was recently in Penang, and had our hotel called a cab for us to the airport. It was a reputable hotel, so I assumed that they would call a reliably lawful taxi. Wrong move! I realised the meter was off, and when questioned he laughed and answered 'This is Penang! What meter?' I hated that he used the lovely city of Penang as an excuse for his attempted overcharge, he was the first one who tried on our trip. Lesson learned, always specifically request for a cab that uses a meter, and double check before driving off!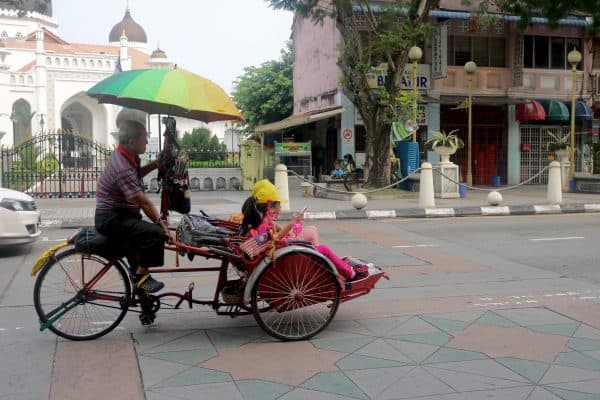 We knew Morocco was the land of scams. So we slammed information into our heads before arriving, thinking we would be able to detect any scam that was thrown our way. From the second we left the Marrakech airport, we knew we would get bombarded with touts – and we did! Touts offering to take us into the media (the main part of Marrakech,) touts offering to carry our bags…the list goes on and on.
Unfortunately, we did need a taxi to the city, but we knew exactly how much the price should be and decided we would pay no more. We haggled with every other taxi driver that offered their services and finally got one to agree to our price (the right price). He drove us the very short distance to the center of town quickly. We paid him the agreed upon fare (but we didn't have change as we just arrived,)  and asked for our change in return. The driver then refused to give us the change to make the agreed upon amount. Marrakech really is scam city and the taxi drivers are some of the worst of it!
BANGKOK, THAILAND
Chris Backe of  One Weird Globe
Our first week in Thailand was a bit of a highlight reel. Getting used to the eye-watering temperatures, the surface politeness of the locals, learning how to wai properly (and more importantly, knowing when to).
 Tuk-tuk and taxi drivers, however, make a lot of the pleasantness go away. During our first (and only) trip to the Khao San Road area, no fewer than six taxi drivers insisted 'no meter!'. This was our first mistake – assuming there were any honest taxi drivers in Bangkok to begin with. For better or worse, I would regard a taxi or tuk-tuk driver in the same way you would a recently released felon. Yes, that might come off as a bit harsh, or worse, stereotyping an entire group of people based on a small number of experiences. To that, I ask 'have you been to Bangkok?'.
Like plenty of opportunistic vendors offering what tourists want, they've figured out that Westerners seemingly don't care about being ripped off. The ones that insist on the meter find clever ways to avoid paying the 'no meter!' price – request a specific destination a bit away from the tourist zone has worked, personally; speaking some Thai has helped friends I know, and otherwise not looking like the fool certainly can't hurt anywhere you go (so avoid looking too drunk whilst angling for a cab).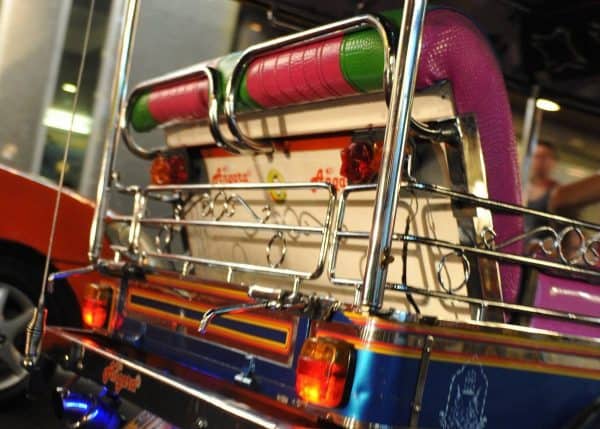 Had arrived at the airport with friends and needed to get to the Kho San Road area. We've been to Bangkok numerous times and know that routes to take. We loaded up our stuff in the cab and explained to the driver where we wanted to go and how we wanted to get there. He agreed. While enroute, he decided he was going to take us on the expressway and we were going to pay for it. We said no, that we wanted to take the local way without the expressway. He argued, we insited. He then stopped the taxi in the middle of the highway and told us to get out. We said no, he got out, popped the trunk and began throwing our bags into traffic. We got out, gathered our stuff and he squealed away. It wasn't hard to hail another taxi, but lesson learned!
Tip: Make sure you talk about the route before you get into a taxi in Bangkok
Katharina of  Beautifully Travelled
I generally avoid taxis in London both as a pedestrian and as a customer. London is a great city when it comes to public transport and it is easy to get around with a car. However, since I am an Architect, I sometimes work very long hours. Sometimes this means that my only option is a taxi.
The rare times I do take a taxi are generally uneventful. Taxi drivers come in a variety of forms and are more or less chatty. However one ride will go down in history as my most awkward taxi ride yet.
I am in the taxi, minding my own business, answering emails on my phone, when I am abruptly interrupted by a tap on the window. I look up and see a cyclist hanging on to the mirror of the taxi, shouting angrily at the driver. My taxi driver decides to roll down said window and starts shouting back. Apparently he overtook the cyclist and nearly drove into him. What ensues is a quarrel between these two road users. All the while the taxi keeps driving on the busy London road.
What would you have done in this situation? I wished I was anywhere but on the back seat of that taxi. Neither party were completely wrong or right. But they were putting my life in danger, as well as their own.
In the end, the cyclist let go of the mirror and disappeared into the dark night. All that was left was a bad dream.
BOGOTA, COLOMBIA

Karin of  Girl Astray
Bogotá is not a place that would be famous for its safety, less so during the nighttime. Even taking a taxi can get you into trouble if you don´t take precautions; a very common practice is called "paseo millonario" – a millionaire´s trip. It consists of threatening the passenger with a gun or a knife, or even drugging him with scopolamine to be obedient and then making him withdraw money from the ATMs. As this way of robbery has been so common, an ATM will only give you a limited amount at once and from one card – that is why the thief will take the victim for a ride around the ATMs in different parts of the city.
Currently, many ATMs are guarded by police or watchmen and oftentimes they are even locked during the night to stop this crime from happening. What to do to avoid this? Never talk about money in front of the driver, don´t show off your valuables, don´t take out your smartphone. Preferably don´t wear gold nor luxury clothes. It helps to move around with a group, too. Bad things happen, but this is something that will make your chances better. (Note: I have lived in Bogotá for more than a year and never got robbed.)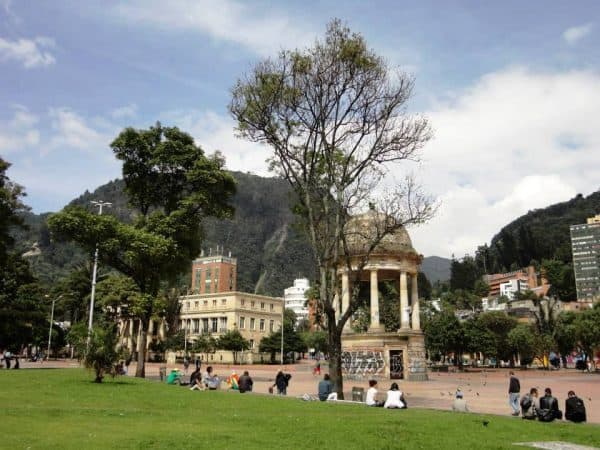 Of course there are also plenty of good taxi experiences around the world,
as well as the kindness of strangers cum taxi drivers!
MELBOURNE, AUSTRALIA (with a twist!)

Gemma of  Two Scots Abroad

Back, way back, when bangs and buns were cool, my friend Julie and I (like many Scots) hit the East Coast of Australia. Little did we know that Melbourne was flipping freezing in July (it was always sunny on Neighbours) which resulted in me having a to purchase a coat, gloves, and a hat. Never one to let the weather get between us and a drink, Jules and I still went out to paint Australia's hippest city red. Annoyingly our accommodation was miles out of the city centre but luckily for us the police we very friendly! So friendly that they offered us a lift back free of charge and no bail required! They actually told us their future travel work plans as they escorted us to the apartment. I can't say this is the last time I end up in the back of a police car, Craig and I were accompanied to the police station in Peru's capital as witnesses after a fellow traveller was hit by a taxi while doing a tour of Lima by bike!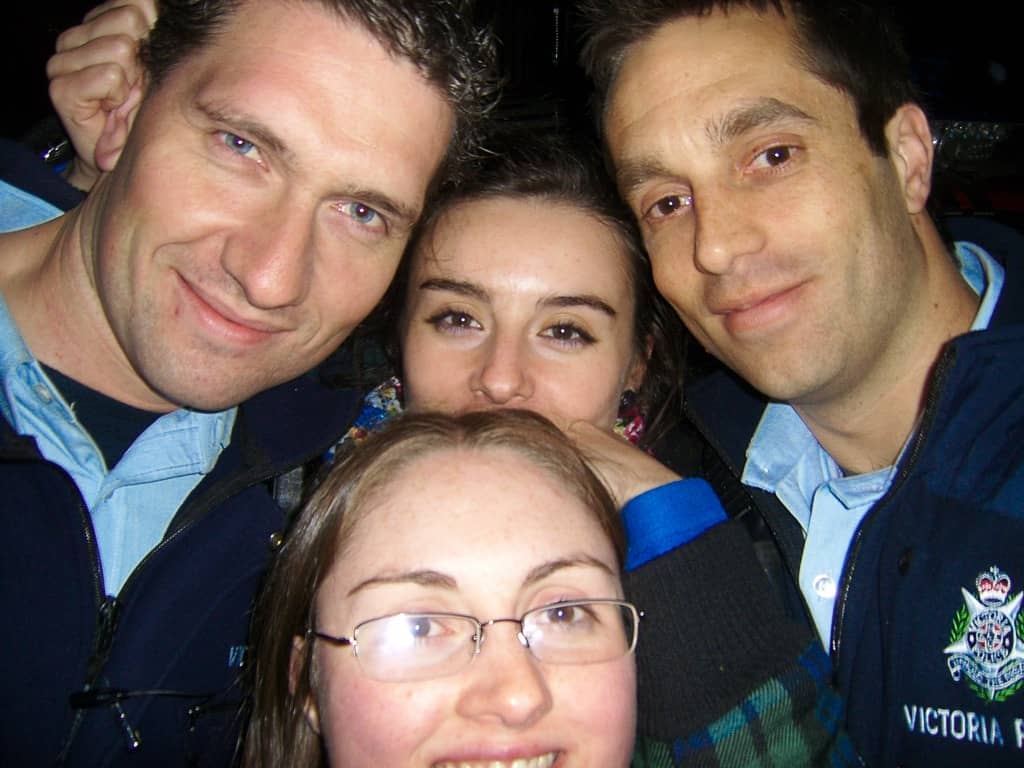 SOLTA ISLAND, CROATIA

Jennifer & Sean of  Venturists
We should have researched SOMETHING about Solta Island (the closest island to Split, Croatia) before hopping on a ferry. Or paid attention when everyone disembarking climbed immediately on to the two waiting buses. But, no, we went off on our own to explore the little bay where the ferry landed.
It was until checking Google maps that we realized that we were miles away from the nearest town, and there was nothing in this spot except for one small cafe/restaurant. After regrouping at the cafe, we asked the waitress if there was a taxi we could take. She shook her head at us in disbelief. "We don't have any taxis" And that's how we met Evo.
Evo was the large, jovial man drinking coffee on the corner of the outdoor cafe. "Let me find a car. I'll drive you." he told us. It turns out, Evo was the owner of the cafe, which is daughter ran. "It's my restaurant, but she's the boss," he told us. After being ushered to an ancient Toyota two door, Evo peeled out onto the street and up the hill.
But halfway up the hill he was already stopping, to have a short conversation with the local policeman who had pulled over two guys on a motorcycle, that had seen at the cafe, for going the wrong way on a one way street. "They were going to get into trouble, but it's taken care of now. I play cards with the police every week," he explained.
On the ten minute ride to town, Evo regailed us with stories of the town, the food, and his family. "My wife is a great cook. She's great in the kichen, not in the bedroom. That's why I'm so fat, it's her fault," he told us. "We've been married for 40 years. It's now like she's my SISTER. I told this to a friend of mine, and he said I was lucky. I asked him why I was lucky. He tells me that for him, it's like he's married to his BROTHER." The car shuddered with his peals of laughter, and we couldn't help but joining in.
We swerved through tiny streets and country roads, and eventually stopped in one of the seaside towns. We asked asked Evo if he recommended any places to eat, and he looked at incredulously. "You should eat at my place, back where we came from!" Next time, Evo, definitely next time.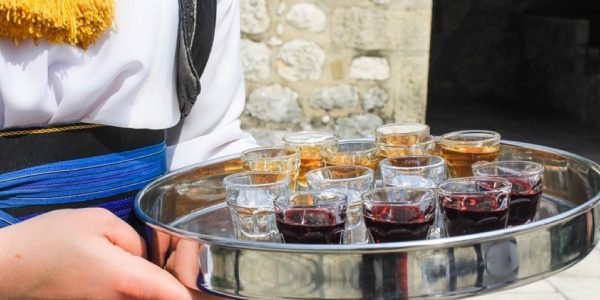 Taxi services can be a great option for saving time and I'm slowly learning how to avoid potential problems with the lessons I've learned in the past few years. A positive taxi experience definitely can make a new city or town look a whole lot better. Especially if the drivers are friendly and enthusiastic about their city or towns.
I've met plenty of wonderful taxi drivers, so hopefully this post will help you encounter more of them, and less 'problematic' taxi drivers, too. Here are some useful tips my bad taxi experiences in Southeast Asia have taught me..

My Tips: (Yes, I know it's lengthy, but I've learned many things!)

Do they speak English?
A driver with some English language skills is a bonus. As rude as it may sound, I usually ask so I'll know how much information could be 'misinterpreted'. They usually say yes or 'a little' (sometimes using fingers to demonstrate). If it is an airport taxi, I will ask an additional question or two to determine 'comprehension'. And if their demeanor seems 'cold', I'm willing to wait it out for the next taxi.
Smart phones & GPS:
Does the driver have a smart phone and/or a GPS? When a taxi driver pulls out a cellular phone from the early 90s, it's safe to say you may encounter some issues along the way. Avoid these taxis, especially in a major city (or at the airport). Take it one step further and make sure the driver even has a phone.
Door locks and handles:
Take a quick look at the interior locks of the doors. Do they look functional? Are there inside door handles? Even go so far as to see if the door handles and locks work if need be.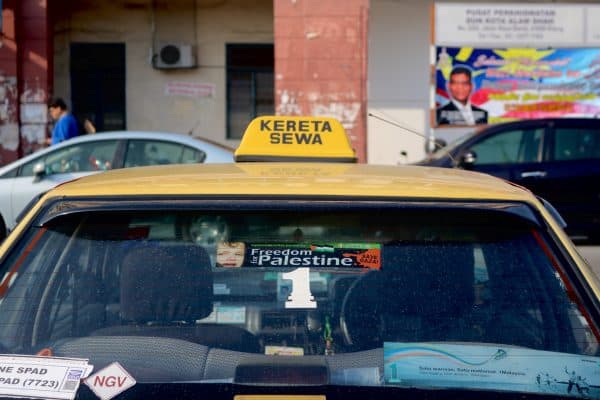 Destination contact:
Try to remember to have the correct name, address and contact number for your destination with you. Saying, "It's a big red building" is not an address and will inevitably bring confusion.
Your luggage:
Luggage in the boot(trunk)? I actually prefer to keep my luggage on the seat with me if possible. (Yup, I know it sounds a bit paranoid, but better safe than sorry). If my luggage is in the trunk, I sit in the car (and pretend to be looking for my money) until I see my luggage removed and put on the curb (or where ever). This can be especially helpful in case there has been any conflicts or disagreements between me and the driver.
Meters:
Meters are great… but it's still a good idea to get a guesstimate on the price. Or you could be taking the scenic tour or suddenly find yourself in bumper to bumper traffic under the guise of 'a short cut'. If they drive a taxi they know the roads AND the daily traffic situation.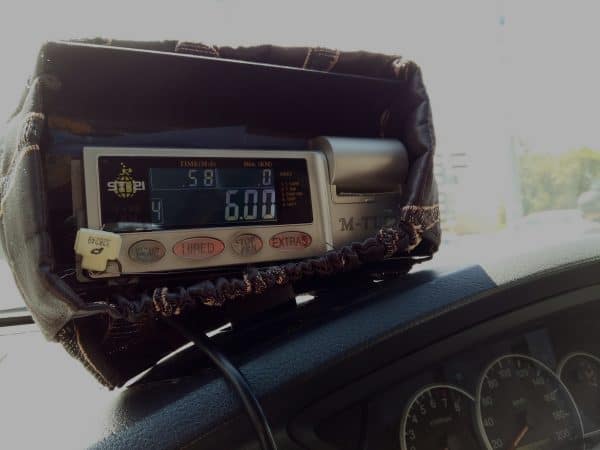 Say cheese!
Take photos. 'Accidentally' take a photo of the license or the photo ID. Or in some instances, being super obvious about it can be a good idea. (Or better yet pretend you are videoing live Facebook or Periscope) so the driver knows you are not 'alone'. You may also need the information later if in fact you end up having a 'problem'.
Hotel taxis:
Taxi pick ups from hotels often cost more than a taxi half a block away. Especially if you happen to be staying in a high end hotel. If you are looking to save money, hailing a taxi down the street will usually save you a few bucks.
Remote locations:
If you find yourself stranded you may find yourself with few options. This is when your super charming self should be humble and polite. Whining or arguing about an inflated price is never a good idea. And if  you do need a ride, any other taxis in the area will ignore you out of solidarity with their declined 'brother'. There is no such thing as "Good Taxi, Bad Taxi'. Just hope it's your lucky day. But from my own experiences it is usually the 'lone wolf' taxi driver who will attempt to rip you off, out of sight of witnesses.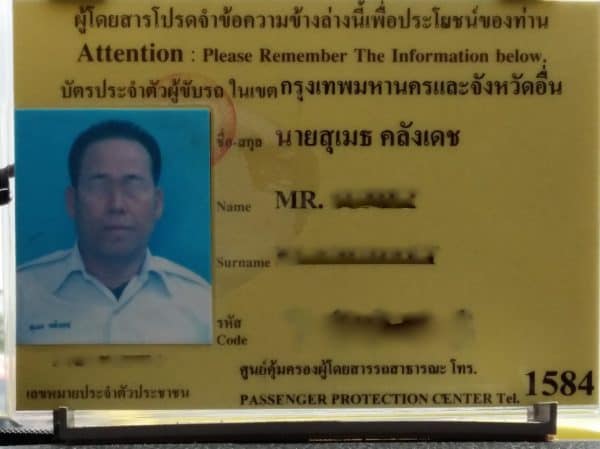 Small money:
The "I don't have change" guys. Seriously? Stand your ground on this one. But do consider keeping a stash of small bills for just such an occasion.
Does your destination smell like money?
Getting delivered to your hotel and it happens to be high end, just tell the taxi driver you are staying near by or meeting a friend near ________ hotel. Special rates can be based on your gold watch or your fancy hotel. Even if you did win a 5-star stay in a lucky draw, the taxi driver doesn't know that. If you are staying in a fancy hotel then, in their minds, you can afford to lose a few bucks, end of story.
Long distance delivery:
Going long distances by taxi. If you happen to arrive in a town by bus, train or ferry there is a good chance that a taxi stand is near by. Those dudes are usually taking turns and there is a set fee. Now is not the time to negotiate any long distance travel. Best bet is to hope for a friendly chap who can take you somewhere 'nearish'. Pick a museum or a store. Once you get the driver away from the pack, get acquainted and when the time is right ask. "How much would you charge to drive to ______." I have been pleasantly surprised more than a few times and had some great conversations along the way. *If you happen to be traveling with others, do remember to include the taxi driver in your conversations.
Whistle blowing:
If you encounter any problems with a local taxi driver and you honestly feel you have been wronged, please report them. Most legitimate taxis have a contact number for reporting incidences. They are usually posted inside (or outside) of the taxi itself. Consider letting the management of your hotel also know. It may feel like snitching, but you are not only helping future taxi riders, you are also helping the honest hard working taxi drivers stay in business.
*Photos used are for illustration purposes only, not an exercise in 'name and shame'
Have you had similar bad taxi experiences while traveling?
Any taxi-taking tips to add to the list?