For anyone heading to Penang, Malaysia, the accommodations available are plentiful. But for budget travelers or digital nomads, finding inexpensive Penang hotels with lots of perks and at affordable prices, may be hit or miss. My recent discovery of the GoodHope Hotel has now given me three excellent options for places to stay, ensuring that I'll find convenience, practical amenities and also a temporary work space at a very reasonable price. And customer service? They all excel in the warm and fuzzy department. So, if you are looking for inexpensive Penang hotels with convenient locations, here are three that I highly recommend.
GoodHope Hotel
The GoodHope is can't-miss-it yellow and at a glance may not be 'fancy' enough for discerning tastes. But the GoodHope Hotel is a gem of a find (in my opinion). Location wise it's perfect for Gurney Drive fans as it's only a 15-minute walk to Gurney Plaza or a 5-minute walk to the Gurney Drive waterfront.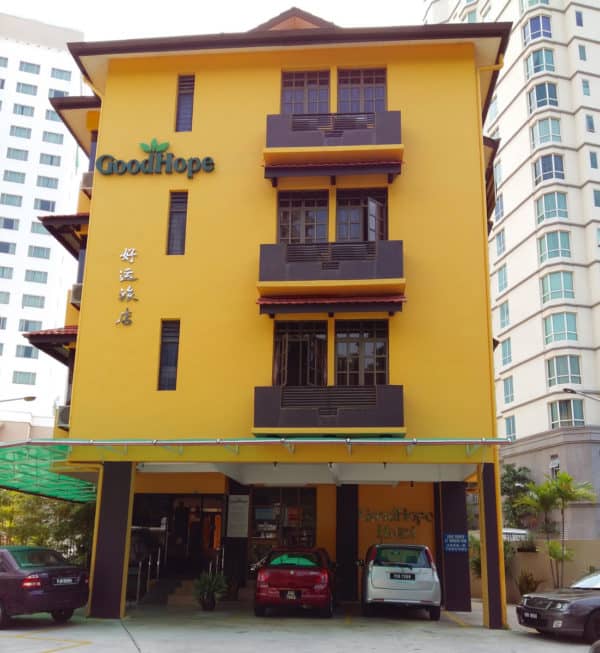 They have 57 rooms available and the housekeeping staff apparently runs a tight ship. The slightly aged, but spacious rooms are spotless (at least mine was). But the GoodHope Hotel makes up for its lack of room decor with plenty of practical amenities, which include comfortable bed(s), air-con, hot water showers, flat screen TV, hot-water tea kettle and a small mini fridge. The rooms also have sizable windows that open. And for those of us who often work on the road? A decent sized desk and in room WiFi (fast too). Longer staying guests get a discount and in house laundry service is available as well.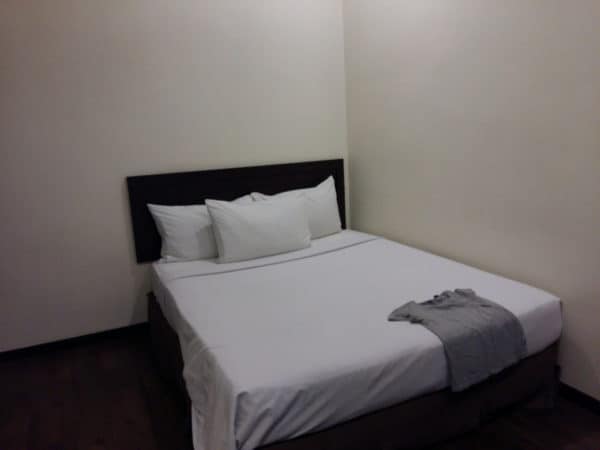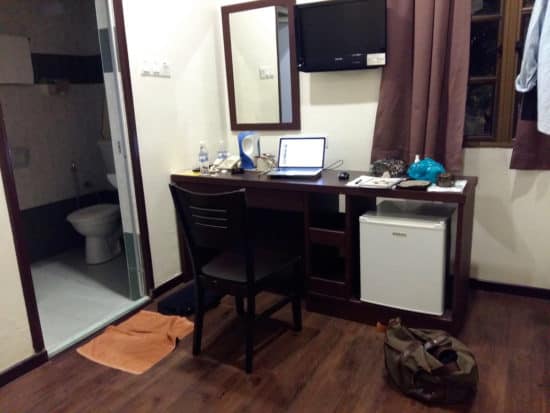 The hotel is also quite diligent about security with several well placed CCTV cameras and 24-hour front desk staff keeping a close eye on things. Wheel chair access is also available on the ground floor. Additional perks include the 101 bus stop just a stone's throw from the lobby, across from the Jalan Lim Chin Guan corner. (The 101 bus conveniently covers the Gurney Drive and George Town areas).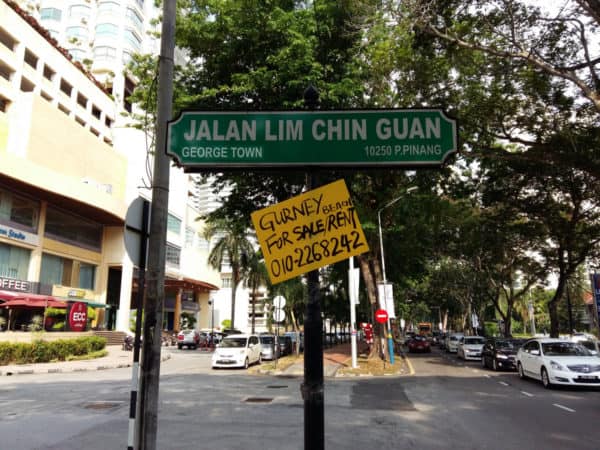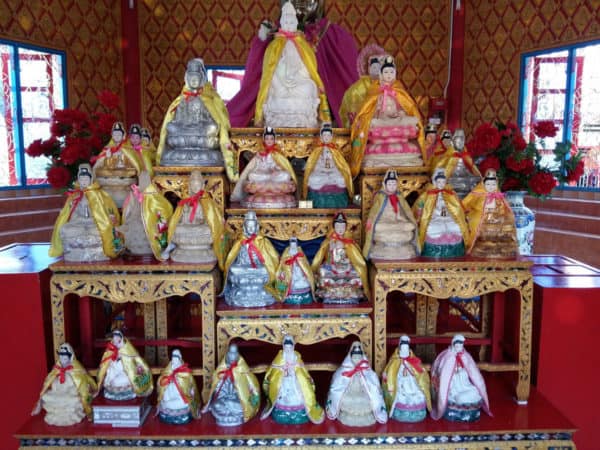 There are a few places to eat nearby, from a traditional Malay food restaurant to a Subway sandwich shop, in addition to all that Gurney Drive has to offer. The Chaiya Mangalaram Buddhist and Burmese Buddhist Temples are also just a short walk away on Lorong Burma.
Rates start at RM105-110 for a Standard Single or RM125-130 for a Standard Queen:
Can check availability HERE

GoodHope Hotel
22 Jalan Kelawei
T: +6 04- 299 0111
Hotel Sentral Georgetown
I came by Hotel Sentral Georgetown quite by accident as I had mistakenly booked it instead of another hotel I had had in mind. But in the end it turned out to be the better choice. Hotel Sentral Georgetown is actually located within George Town bringing easy access to plenty of eating, shopping and sightseeing options. Although they have 137 rooms available, this popular hotel can fill up quickly so reservations are highly recommended.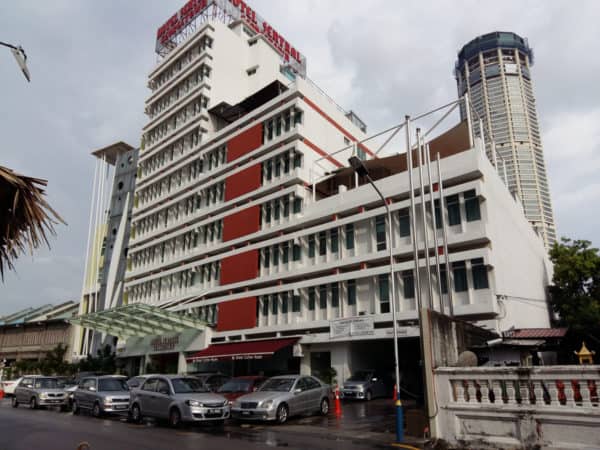 This rather new white and red building towers over much of the neighborhood with a birds-eye-view of the area from many of the windows. The rooms were designed with the business traveler in mind as the layout is practical and well thought out. Hard wood floors, a closet and drawer space in addition to the flat screen TV, coffee making set, mini fridge and desk are perfect for the working vacationers. In room WiFi works great and the beds are also oh-so-comfortable. The tiled bathrooms are nearly lavish despite their economy room size with modern fixtures that sparkle their newness and one heck of a powerful shower head!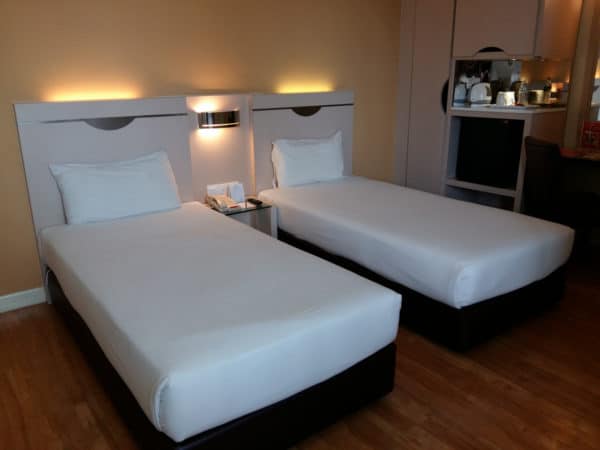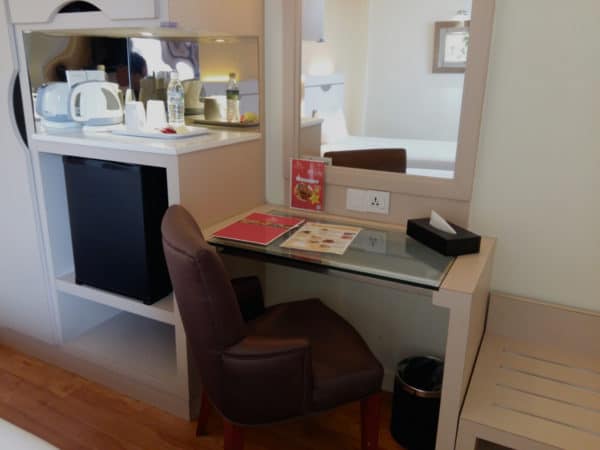 The front desk staff will bend over backwards to make your stay comfortable. They can also assist with any special arraignments you may need. Luggage storage and laundry service is conveniently available. There is also a tour operator onsite as well as a great selection of brochures and maps with loads of Penang information available.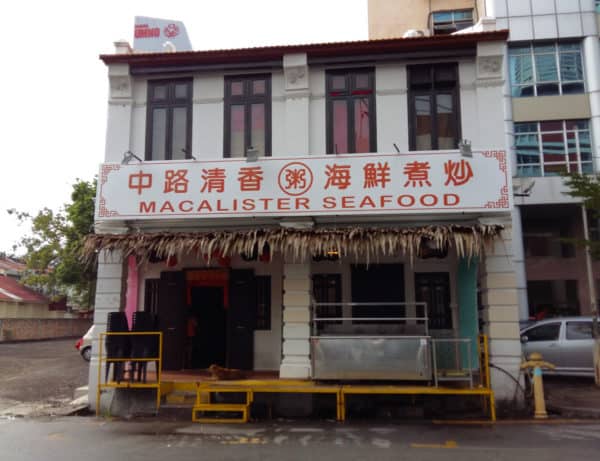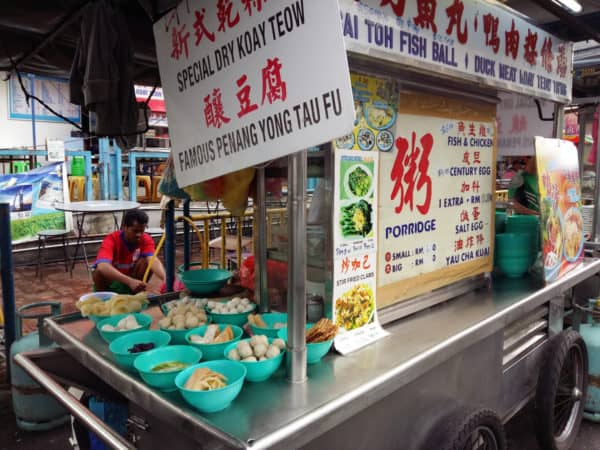 You definitely won't go hungry at Hotel Sentral Georgetown as they have their own café right next door. The Nu Orient Coffee House serves local and western dishes plus provides room service. And just across the street is Macalister Seafood serving local Malay, seafood and even vegetarian dishes. They open at 17:00 and stay open until 03:00! Go a few blocks away and you'll find Lorong Baru (New Lane) filled with hawker's stalls. Hotel Sentral Georgetown is also walking distance to nearby Komtar, Time Square and Prangin Mall (and even more food).
Rates start at RM143 for King or Twin bed room (without breakfast):
Can check availability HERE

Hotel Sentral Georgetown
No 12, Lorong Kinta
T: +6 04-218 1111
1926 Heritage Hotel
My old favorite 1926 Heritage Hotel has been my Penang home away from home for years, but even old favorites can get booked up. So it's always good to have a back up plan! Built in 1926, this hotel comes with some serious historic value. The 96 rooms are housed within 24 original link houses which have been refurbished over the years, and even more recently has had a few lobby modifications as well, but the 1926 Heritage Hotel still has that nostalgic colonial atmosphere that makes it so unique.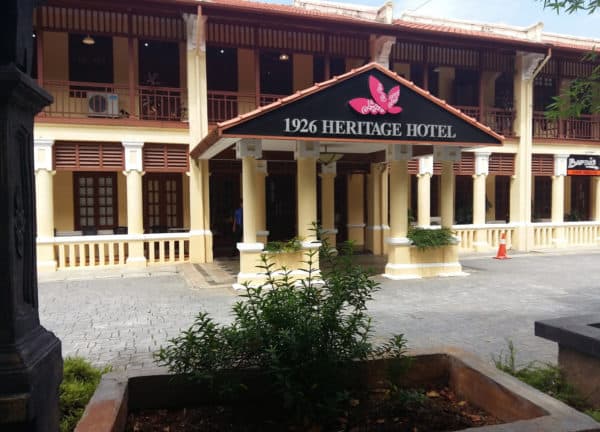 Despite their age, the wood floored rooms come with all the modern amenities including plush comfortable beds, a small armoire, flat screen TV, electric tea kettle, mini fridge, in room WiFi and a massive desk. Poolside rooms have private balconies too. Oh and yes, they have an excellent swimming pool!
Check out this excellent virtual tour of 1926 Heritage Hotel
Location wise the 1926 Heritage Hotel sits comfortably in the heart of Jalan Burma road and has plenty of onsite conveniences such as the famous Hainanese Delights Restaurant and new addition; Monroe Café and Lounge (for the late night crowd). They also have a hair salon. And services like that are often few and far between.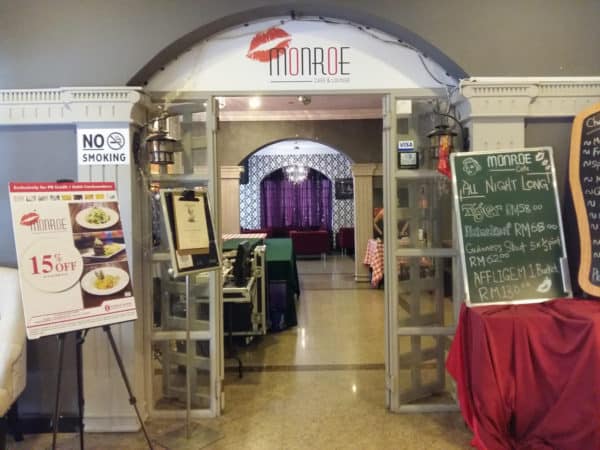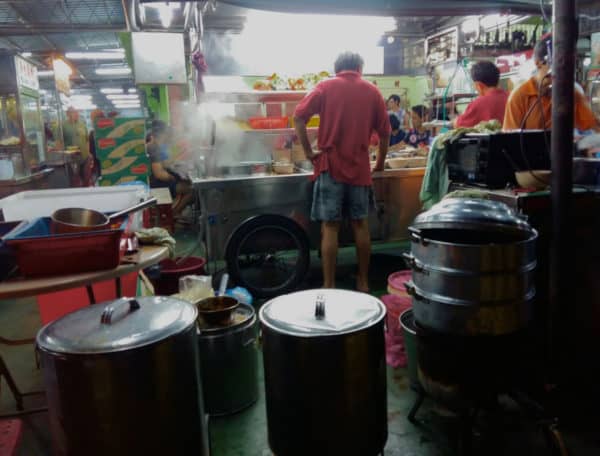 Additional neighborhood conveniences and perks include Enso Boutique Spa, just two doors away, a 7-11 and two corners filled with hawker's stalls (including the famous Green House Prawn Mee Corner). Taxis and buses are also plentiful along Jalan Burma.
Rates start at RM240 for a Standard Queen or Twin Standard Singles including breakfast:
Can check availability HERE

1926 Heritage Hotel Penang
227 Jalan Burma
T: +6 04-227 1926
These are just three of the more affordable Penang hotels I've stayed in over the years and I find them especially good since I usually travel solo. The 1926 Heritage Hotel might be the more favorable choice of the three for families with energetic children in tow, as well as for swimming pool fans. And if you're new to Penang and doing a bit of sightseeing? Be sure to read Travel Bloggers Top Picks For Penang for some cut to the chase sightseeing suggestions.