Southeast Asia is no stranger to museums of all shapes and sizes. From government sponsored institutions to labor of love community or privately sponsored venues. The significance being that these Southeast Asia museums tell stories which are important to particular areas. Stories that communities want to have remembered. Perhaps in some cases, governments are unwilling to dole out the cash to help maintain them much less help keep them alive through tourism promotional efforts. But never the less, these museums keep plugging along.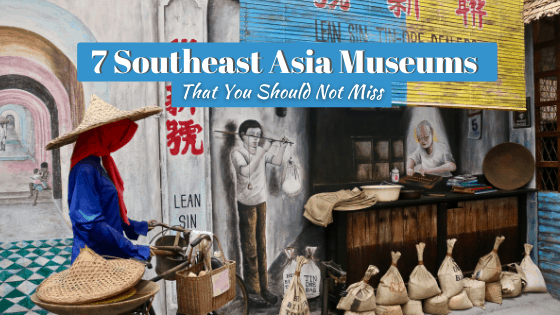 In my past few years of travel I've been able to visit several museums in Malaysia, Thailand and Singapore, which, not only didn't bore me to tears, but gave me some insight to local cultures. Insight that I wouldn't have known about otherwise. You might say, "Well, duh!". But it is more than that. Historic dots connect and timelines often overlap between these countries' borders. Histories that my American education didn't deem important enough to include in their syllabus.
I can appreciate the creative efforts behind the museums too. From the simple to elaborate dioramas to ancient photos to family donated heirlooms and collectables; these museums are just plain interesting. Both visually and intellectually. Here are 7 Southeast Asia museums that I think are well worth going off the beaten path for.
MALAYSIA
Bank Kerapu War Museum
Kota Bharu, Kelantan
I discovered this historic gem quite by accident, but it was the catalyst for my present fascination with World War 2's impact in Asia.  Built in 1912, Bank Kerapu is said to be the first stone building in Kelantan, Malaysia. Originally built by the Mercantile Bank of India, this historic Kota Bharu building has had several incarnations over the years. It was originally used (obviously) as a bank, but in 1941, during World War 2, the building was turned into headquarters for the Japanese Military Police.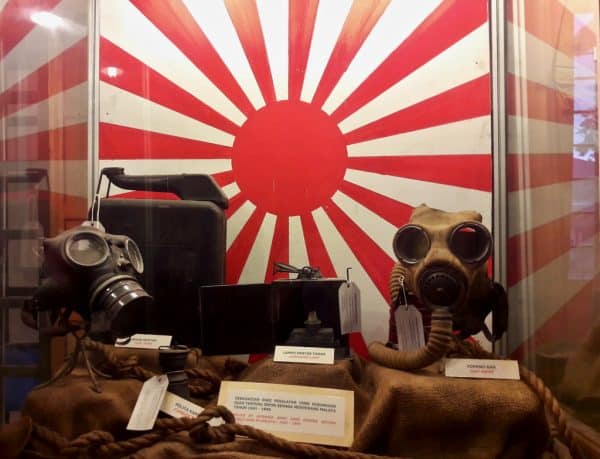 Kota Bharu is famously known as the first entry port of the Japanese Military, who invaded Malaya (now Peninsula Malaysia) just after midnight on 8 December 1941 at Padang Pak Ama Beach. Hours after the bombing of Pearl Harbor.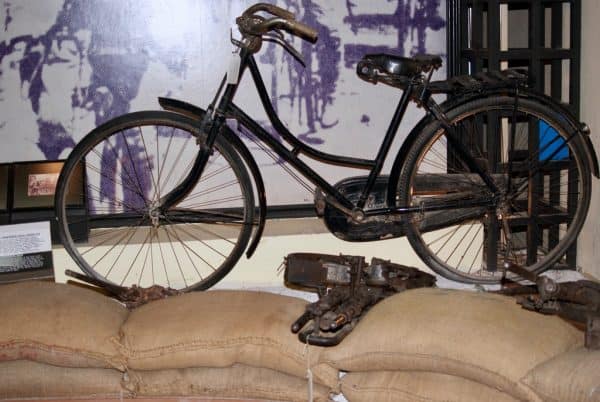 After the war, Bank Kerapu was once again used as a bank until it closed in 1981. After a short lifespan as an art gallery and artisan center, the Bank Kerapu War Museum was established in 1992 and officially opened in 1994.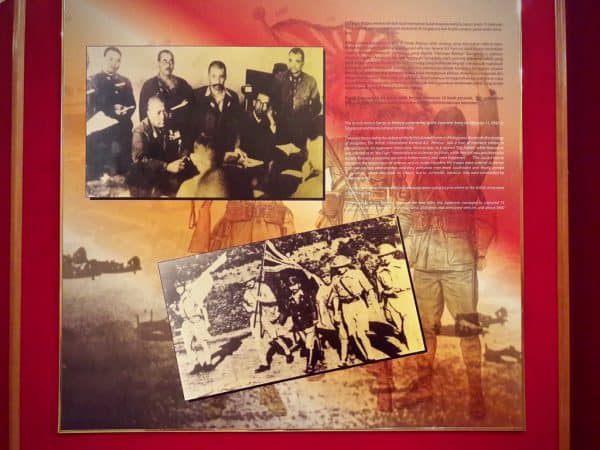 Possibly due to lack of funding, the museum had become a bit disheveled over the years, but as of this writing, well-deserved upgrades are now being made, including colorful 3D battle murals and improved displays and lighting. The museum has plenty of well-preserved World War 2 'souvenirs' that were left behind by the Japanese Military. Photos, maps, and documents are also on display, as well as a detailed chronology of the invasion of Malaya and a replica of 'Little Boy', the Atomic Bomb that brought World War 2 to an end.

Bank Kerapu War Museum, Jalan Hospital, Kota Bharu, Kelantan
+609 7482 266, Open: Sunday – Thursday 8:30am to 4:45pm
Entry: RM2 Adult/ RM1 Child
Kota Kayang Museum
Kuala Perlis, Perlis
You wouldn't expect to find a museum in the middle of the Malaysian countryside, but Perlis' Kota Kayang Museum is located 5 kilometer outside of the small port town of Kuala Perlis. Although the smallest state in Malaysia, northerly-located Perlis was smack in the middle of several significant historical events, which occurred over the decades.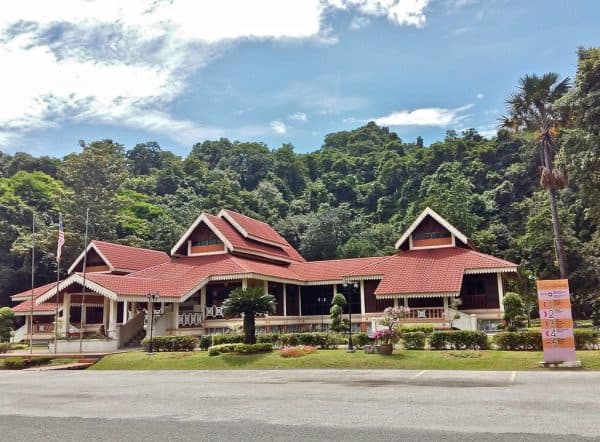 From the invasion of Siam into the Kingdom of Setul Mambang Segara to the Anglo-Siamese Treaty of 1909 to the Japanese invasion of Malaya during World War 2. Yes indeed, if those surrounding padi fields could talk. And of course with that comes quite an assortment of artifacts and historic memorabilia.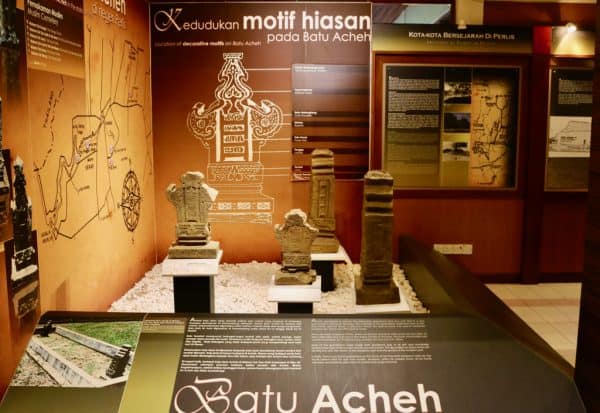 The remote location itself is not by accident either. The museum opened in 2001, but prior to that, an excavation team discovered, on present museum grounds, the former palace of the Kedah-Perlis royal family; Kota Indera Kayangan. The excavation site is now the museum's parking lot, but the recovered artifacts are available for viewing in the museum.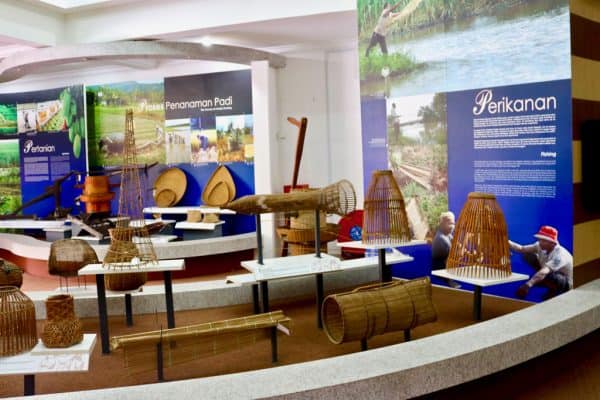 Built in 1999, the Kota Kayang Museum's architectural design was based on the long-roofed Perlis-Malay house style. Six overlapping gallery sections are housed within the museum, covering the royal family, local culture and history, archaeology, weaponry, and the Perlis Menteri Besar.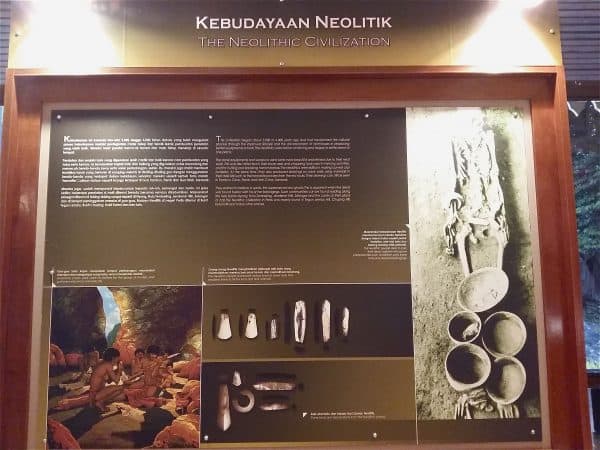 In addition to the artifacts recovered from the excavation site, earthenware from the Neolithic era is on display as well as several exhibits of local culture and heritage. A special collection also highlights important documents, including the Letter of Appreciation from King Rama V to the ruler of Perlis, Raja Syed Hussein, from the days when Perlis was part of Kedah and the Kingdom of Setul Mambang Segara.
Kota Kayang Museum, Al-Marhum Kayang, Kuala Perlis, Perlis 
+604-977 0027, Open: Daily 9:00am to 5:00pm
Entry: Free
Han Chin Pet Soo (Ipoh World)
Ipoh, Perak
It wasn't street art or White Coffee that inspired my first visit to Ipoh, it was an article I had read about Han Chin Pet Soo (Ipoh World). Often referred to as Malaysia's first Hakka Tin Mining Museum, this little labor of love museum is fascinating and worth the journey to Ipoh just to see the exhibits.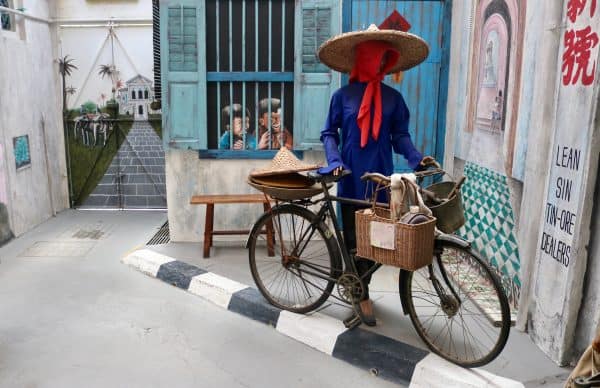 The history behind the museum is slightly complex as the original building was once the Han Chin Tin Miners' Club founded by a man named Leong Fee. Leong Fee was an impoverished immigrant from Guangdong Province, China who arrived in Penang in 1876. Through hard work and many side gigs he was able to purchase a shop house located on what was known at the time as Treacher Street. The street has since been renamed Jalan Bijeh Timah, where Han Chin Pet Soo is presently located.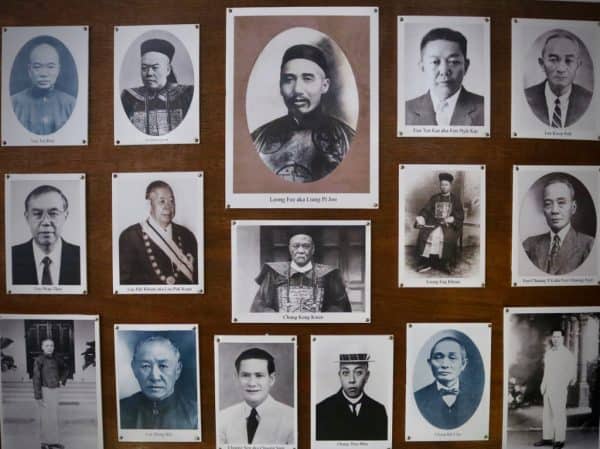 Back in the day the Tin Miner's Club was a place for Hakka miners to let their hair down so to speak. The club was a place where opium, gambling, prostitution, and secret societies were the norm. The club was also exclusive to only Hakka miners. Founding father Leong Fee died in 1912, but the club activities and various vices continued for decades. In 1929 the club purchased the property from Leong Fee's son and rebuilt the original establishment into the building it is today.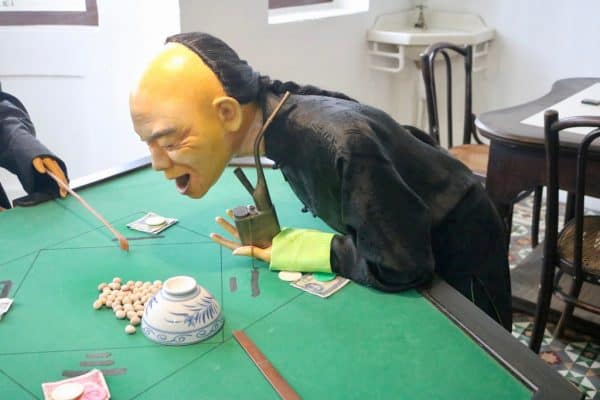 The building eventually fell into semi-disrepair, as most old buildings do, but in 2013 it was leased out to Ipoh World for restoration and historical refurbishing. Ipoh World is a non-profit community organization focused on preserving Perak's heritage. Han Chin Pet Soo now has two floors of exhibits and is open for public tours by appointment only.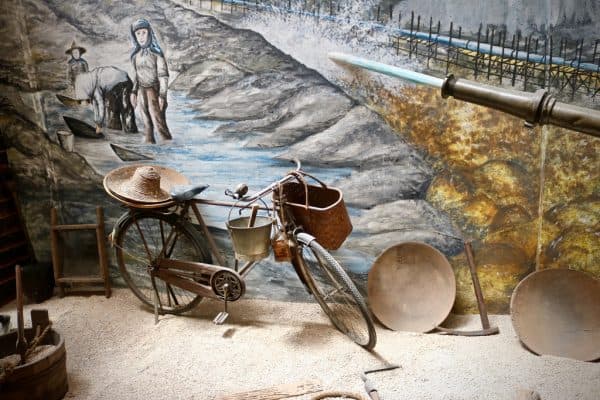 The first floor has an extensive exhibit of the tin mining industry and culture, while the second floor is dedicated to the culture of the Hakkas who were shockingly referred to at the time as "the Jews of Asia". The exhibit includes an impressive map and photos of the Hakka's mass migration efforts over the years as well as dioramas of the club members' often decadent leisure activities. Being a non-profit, a set entry fee is not in place, however they do ask for visitors to 'donate' from RM5 to RM10 to help cover the cost of additional staff and upkeep of the building.
Han Chin Pet Soo, 3, Jalan Bijeh Timah, Ipoh, Negeri Perak
+60(0)5-241 4541, Open: Tuesday to Sunday (by appointment only)
Tour times: 9:30am, 11:30am, 2:30 pm (Tuesday to Friday )
9:30am,11:30am,1:30pm, 3.30 pm (Saturday and Sunday)
Entry: Donations of RM10 Adult/ RM5 per Child


THAILAND
Songkhla National Museum
Songkhla City, Songkhla
Located near the dividing edge of Songkhla Old Town, in Thailand's Songkhla province, the Songkhla National Museum is an in-depth look at the complex history of the province. The building is an architectural landmark whose purpose in life has morphed over the years; first as the ruling 'Na Songkhla's family residence from 1878 to 1894, and it was then passed to Songkhla's administrative officers. It eventually becoming Songkhla City Hall from 1917 to 1953.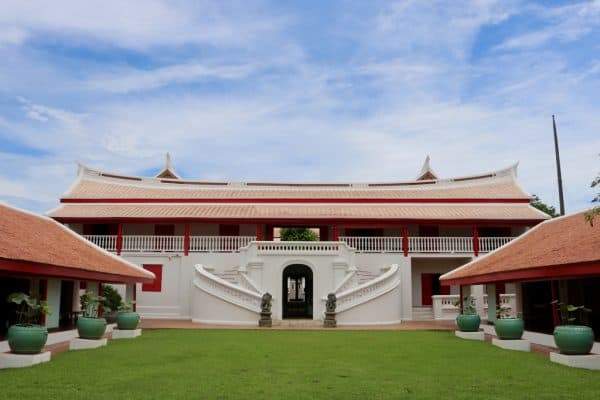 Opening as a museum in 1982, the museum's most recent refurbishing efforts include the addition of a multi-language historic video via flat screen TV as well as new dioramas displaying everything from archaeological findings and historic documents to an eye opening account of the city's encounter with the Japanese military forces during the Japanese invasion during World War II.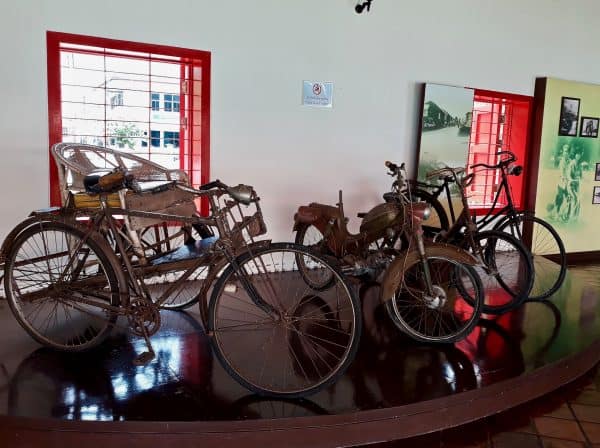 The museum's grounds have a park-like landscaping in addition to having an eclectic collection of rusty cannons and anchors on display outside. Be prepared to spend at least two hours inside the museum to get your 150 baht worth. The grounds however are open to the public free of charge.
Songkhla National Museum, 13 Wichianchom Road, Songkhla, Thailand
+66 74 311 728, Open: Wednesday – Sunday, 9:00am to 4:00pm
Entry: 150 baht
Satun National Museum (Kuden Mansion)
Satun City, Satun
Few may find themselves in the often-overlooked 'hidden gem' town of Satun, but if they do, the Satun National Museum is an absolute must visit. It is a fascinating bit of insight into this southern Thailand region, whose history and borders have overlapped with northern Malaysia (Malaya) for generations.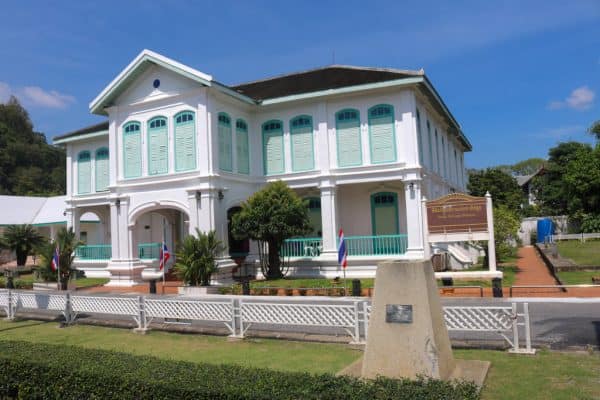 The original, 2-story Kuden Mansion was completed in 1902 to be used as the royal residence of King Rama V (when he was in town).  He apparently wasn't in town much so the mansion eventually became the governor's residence. During World War 2, the Japanese Military used the Ku Den Mansion as a Commander Office during their occupation in 1941. From the years 1947 until 1963, the Ku Den Mansion was officially labeled Satun's 'city hall'. Ku Den Mansion became the Satun National Museum in 2000.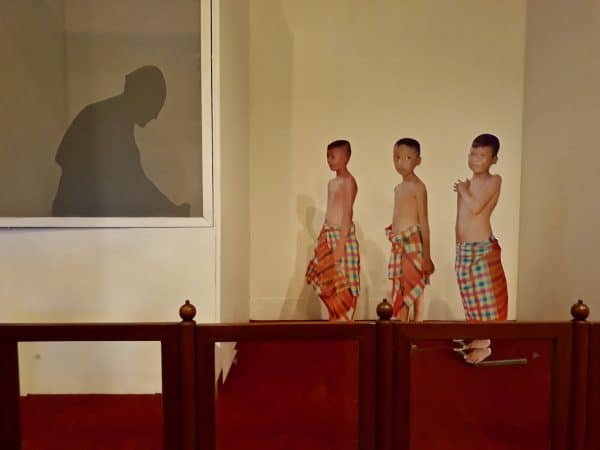 The Satun National Museum is divided into 6 exhibition rooms; the history and background of Satun Province, the Satun way of Life, the Governor's Residence, the traditional Satun House, the Kuden Mansion Living Room exhibit, and the Thai-Muslim Cultural Room.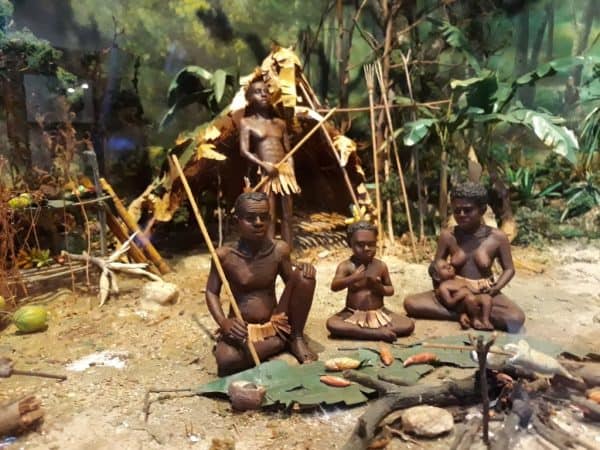 Visitors should give themselves a couple of hours to absorb the abundance of information, because there is a lot to read (in both Thai and English). Dioramas also come with audio descriptions in both Thai and English with Australian voiceovers. It's all quite interesting and even has a small focus on the indigenous tribes of the region.
Satun National Museum, Satun Thani Road, Satun, Thailand
+66 74 723 140, Open: Wednesday – Sunday, 9:00am to 4:00pm
Entry: 50 baht                                                                                        
SINGAPORE
 
Chinatown Heritage Centre
Chinatown, Singapore
I wasn't sure what the Chinatown Heritage Centre actually was when I first discovered it. And despite paying extra for a gregarious and informative guide, I wasn't exactly sure afterwards, beyond an interesting look at life in a Singapore shop house quarters. It wasn't until I visited the Changi Museum that I comprehended the full impact of the Chinese Heritage Center.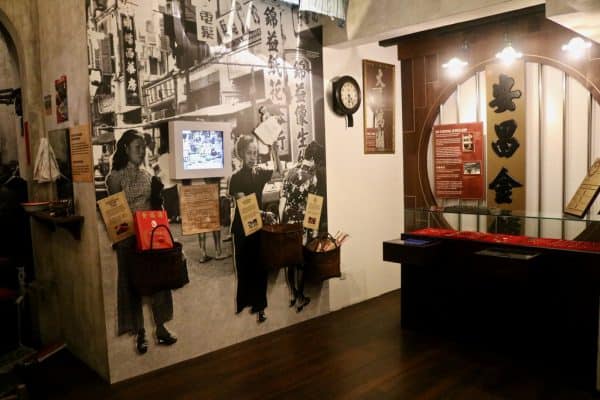 The heritage center does give a glimpse of the life of Singapore's early pioneers and immigrants, but it also shows the degree of fortitude that people can have when faced with a survival of the fittest scenario; World War 2.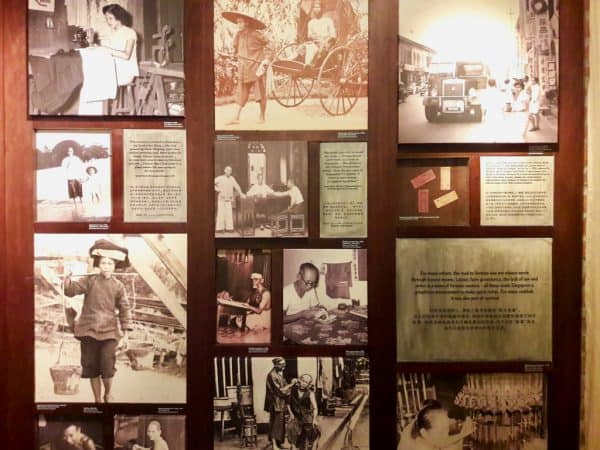 Although developing Malaya had opened its doors to immigrants from around the world, the invasion of the Japanese military brought horrific challenges to the Singapore population, especially the Chinese. In addition to being quite creative in adapting to limited living spaces, secret signal knocks and peepholes became the norm during the Japanese military occupation. Surviving and prospering against all odds is one thing early Singaporeans became very good at. A Singaporean community trait that continues to this day.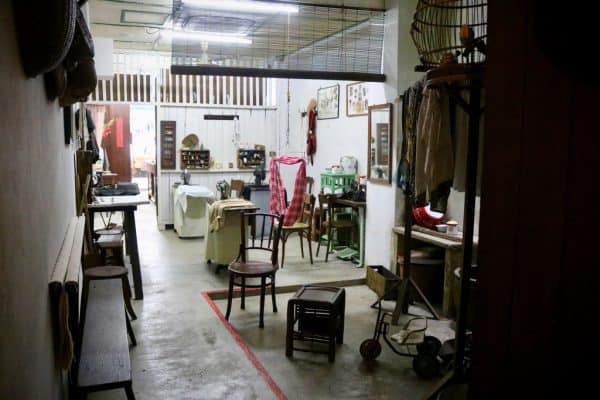 The Chinatown Heritage Centre is located in three restored shop houses on Pagoda Street in Singapore's Chinatown. The center has recreated the interiors of its original tenants during the 1950s. And although World War 2 had long been over, the center's visuals of the creative living spaces and close knit lives of shop house residents are fascinating.
Chinatown Heritage Centre, 48 Pagoda Street, Chinatown, Singapore
+65 6224 3928, Open: Daily 9:30am – 6:30pm
Entry: 18-25Sing Adults/ 14-20Sing Child (Age 7-12)
Changi Museum (and Chapel)
Changi, Singapore
Originally located next to the infamous Changi Prison, the Changi Museum (and Chapel) opened at its present Singapore location in 2001. It graphically (and disturbingly) illustrates the dark period of the Japanese occupation of Singapore between 1942 and 1945. Both civilians and prisoners of war were interned at the infamous Changi Prison area during this period, including women and children. The detailed retelling of the prisoners, as well as the community's, wartime life is powerful stuff.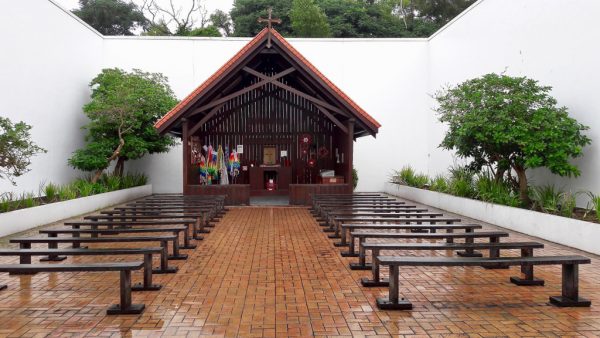 The Changi Museum offers a glimpse of the wartime experiences of the incarcerated through photographs, paintings and drawings, and letters on display. You can explore the site alone or take a guided and/or audio tour. Also within the museum are the records of the more than 5,000 civilian prisoners who were interned at Changi during the Japanese occupation. No photography is allowed within the museum's inner premises, but there are quite a few books and memorabilia for sale at the museum's gift shop. Give yourself at least two hours for this museum, because you may need a mental break between the emotionally moving exhibits.
Changi Museum, 1000, Upper Changi Road, Changi, Singapore
[email protected]
Open: Presently closed for refurbishing 
Entry: Free
There are of course many more museums and venues of historic and cultural importance to explore in Malaysia, Thailand, Singapore and beyond. However, these 7 Southeast Asia museums have intrigued me the most thus far. If you have the opportunity to visit any of them I'd love to hear your opinions. And if you have any other interesting Southeast Asia museums to recommend, please share in the comments below.