The front entrance of Selangor's Palace of the Golden Horses hotel is unexpected to say the least. New arrivals are greeted by the hotel's golden namesake statue/art instillation of gilded stallions racing full speed ahead across the property. Pulling behind them the golden cart of a young girl. The girl appears anxious to get to her destination, along with her companions; a solemn bear and a cheeky monkey who cleverly points towards their future. A future which most certainly will be as golden as their present, as the Palace of the Golden Horses hotel has a timeless charm that's worth its weight in hospitality gold (and plenty of potential puns).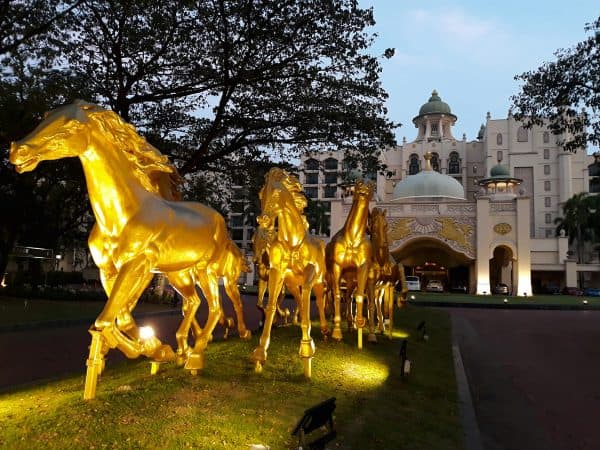 The hotel's name may bring to mind images of slot machines, Black Jack tables and bling-bling laden clientele. But in reality, the Palace is a drop-dead gorgeous 4-star that surpasses the imagination. One of the most unique Malaysian hotels I have had the pleasure to have stayed in.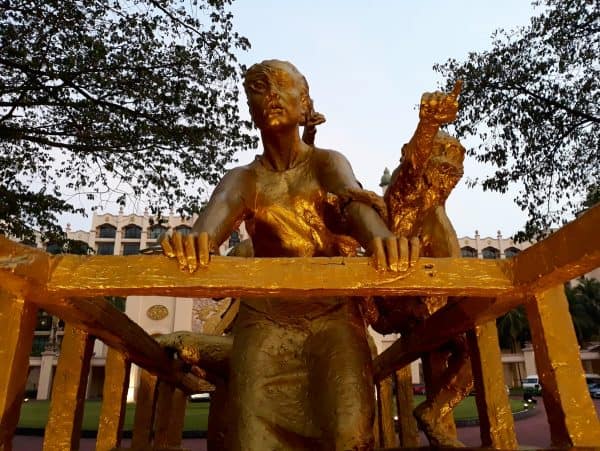 Once Upon a Time…
Designed by the esteemed international architectural firm of Wimberly, Allison, Tong & Goo, the Palace of the Golden Horses lives up to its palatial moniker in both architectural design and use of space throughout the immediate hotel property; a lusciously landscaped estate of 13 acres. Exotic flora against a sprawling, verdant lawn backdrop gives the air the relaxing scent of the tropics and visuals worthy of any Instagram memento.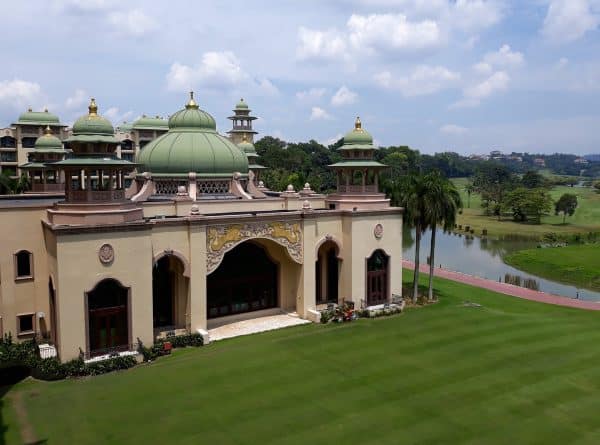 The Palace of the Golden Horses is located in the new MINES Wellness City; a health and wellness resort township within the town of Seri Kembangan in Selangor. Just 15-minutes from Kuala Lumpur, Seri Kembangan has an interesting past. Formerly known as Serdang New Village, the area was once upon a time the Sungei Besi Mine (or Hong Fatt Tin Mine, depending on who you ask) and has its own historic significance. In the 1950s, the Sungai Besi Mine was said to be the largest and deepest open cast tin mine in the world.
In 1990, businessman Tan Sri Dato' Lee Kim Yew and his development company Country Heights Holding, took on the lofty challenge of rehabilitating the deserted mining pit for recreational and tourism purposes.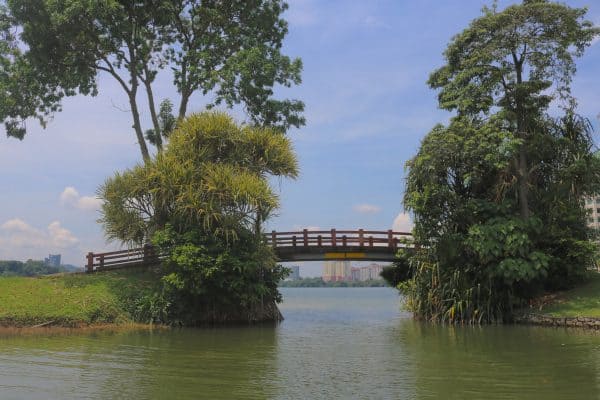 Country Heights flooded the old mining pit, turning it into a beautiful 150-acre lake and then began restoring the land surrounding the lake. In keeping with the government's initiative of recreation and tourism, in the newly appointed Mines Wellness City, the amazing Palace of the Golden Horses was built; along with an onsite health screening center (GHHS Healthcare) and a traditional Chinese medicine center (Chinese Medical Centre).
Across the property's adjacent abandoned mine turned lake is the Mines Wellness Hotel (previously known as The Mines Beach Resort and Spa), Mines Resort & Golf Club and The Mines Shopping Mall.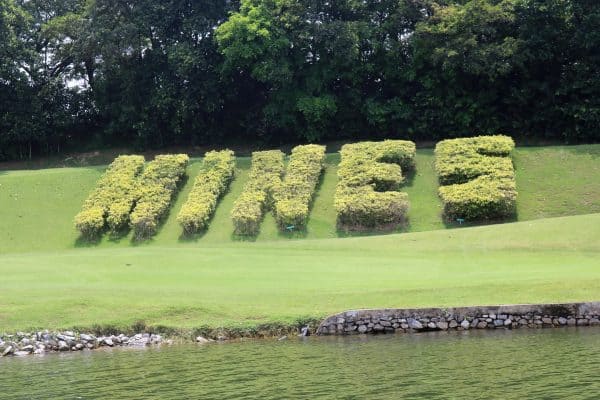 But it is the Palace of the Golden Horses that perhaps reflects businessman turned hotelier Tan Sri Lee Kim Yew's personality and philosophies the most; from the golden chariot entry piece to the hotel's tasteful, attention-to-detail décor, to the gracious staff. Not to mention the record-breaking number of horse statues, figurines and other horse related furnishings and collectables housed within the hotel. Horses, I was told, are a favorite of Dato Lee's.
Welcome to the Palace of the Golden Horses
Upon arrival to the Palace of the Golden Horses, I was greeted by staff, VIP- style, and ushered through the lobby like, ehem, royalty. The vast lobby's rich details nearly a blur as I basked in the much-appreciated adoration of guest services. Upon closer inspection, the 'theme' of the hotel became more apparent. From the horseshoe patterned carpeting to the surrounding gallery of paintings and prints to the magnificent rotunda design of galloping steed. Horses, horses, and more horses. Seemingly every nook and cranny is a worthy stable for an antique figurine or statue.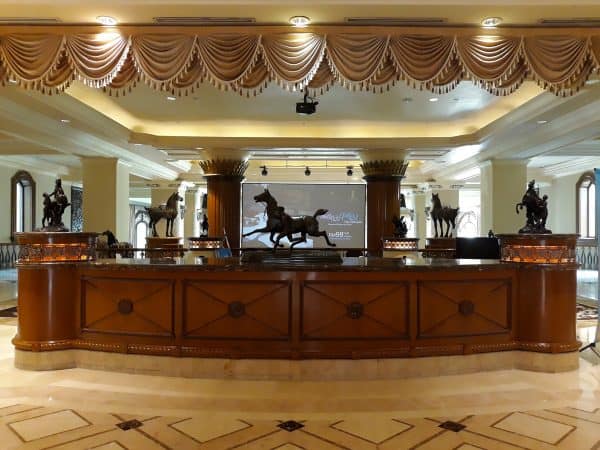 Adjacent to the lobby, along a nearby hallway, a glass-cased display of diminutive, clay horse heads caught my eye. They seemed out of place against the caliber of the hotel's other works of art. The sign indicated that staff had once created the 50-plus heads under the guidance of Irish artist Sioban Bulfin. I assumed it was part of a team building exercise, but I couldn't help but smile at the image of a diverse staff toiling over the task of creating miniature horse heads. Certainly not a typical team building exercise, but then the Palace of the Golden Horses is far from typical.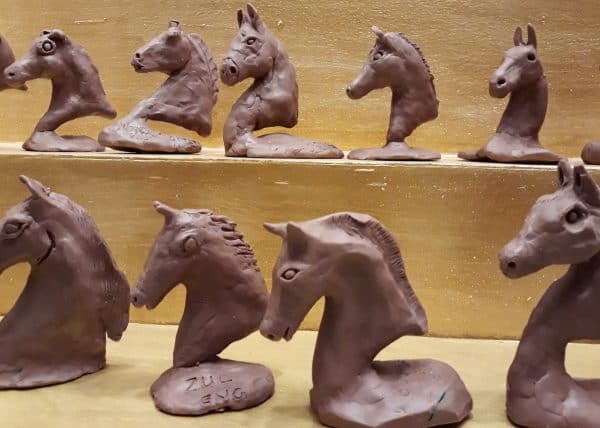 Sweet Dreams at the Palace of the Golden Horses
The Palace of the Golden Horses has 472 rooms and suites with seven different room styles, including special Palace Luxury Collection theme suites. I stayed in a Deluxe Room on the Dignitaries Club Floor and it was sheer bliss. My room's 40sq.m floor plan was spacious and airy with an additional large picture window and private balcony.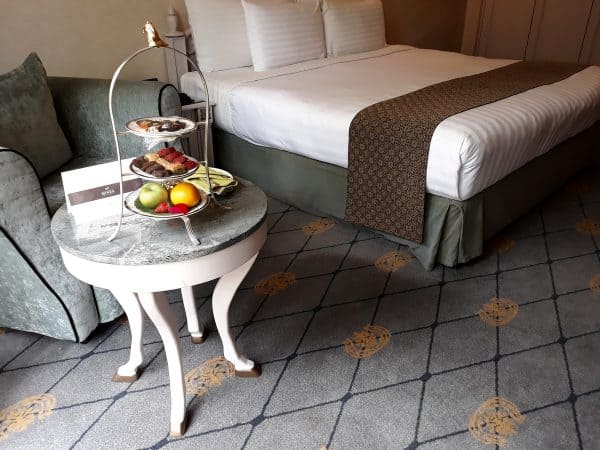 My bed was sizable and plush with four massive pillows. The rooms décor didn't stray from the hotel's equine theme either. From the desk and table lamps to the hoofed table legs to the horse shoe patterned wall to wall carpet. Even the shampoo bottles were neighing at me.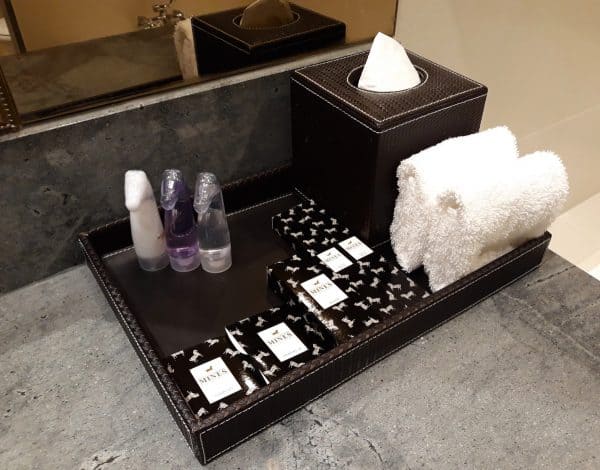 Additional bonus points for a well-lit and well-mirrored bathroom, complete with a large porcelain bath tub and a separate rain shower. Other amenities included a generously sized desk, ergonomic chair and fast WiFi, which allowed me to blast through my daily online chores quickly and comfortably. Coffee and tea sets as well as a mini fridge keep refreshments a convenient arm's length away.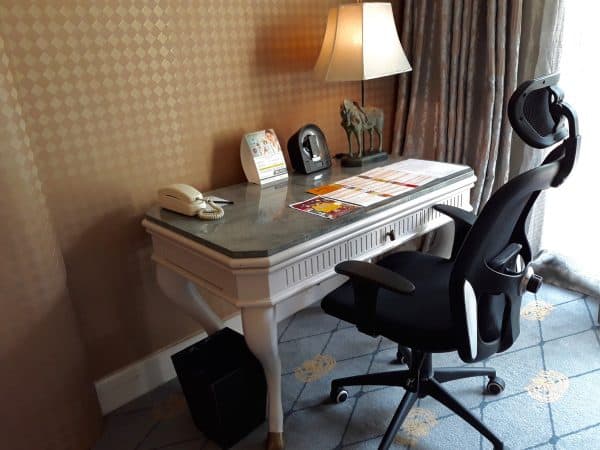 Wining, Dining and More Dining
Six F&B outlets ensure guests of the Palace never go hungry as well as offer delicious one stop dining options for non-guests. From tasty Hi-Teas to fresh sushi, the food choices are diverse and plentiful.
Carousel International Coffeehouse
With its circus décor, the spacious Carousel is a fun dining option. Perfect for families with finicky eaters, they offer a diverse a la carte menu and buffets for breakfast and dinner. Open daily: Breakfast: 6:30am – 10:30am, Lunch: 12:00pm – 2:30pm, Dinner: 6:30pm – 10:30pm, Supper: 11:00pm – 3:00am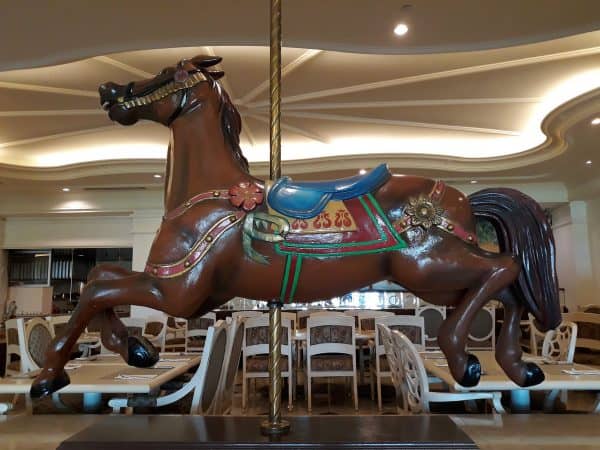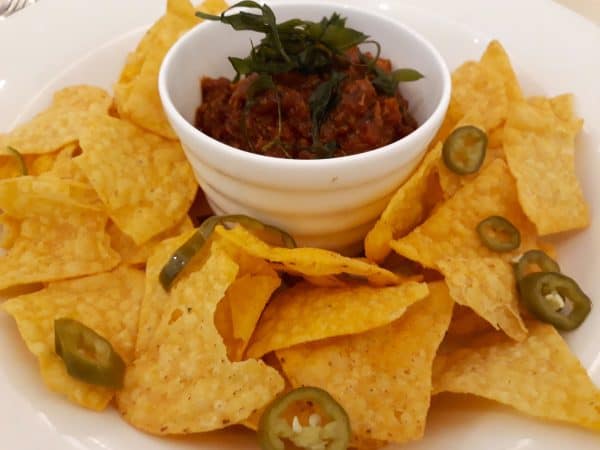 Kin No Uma Japanese Restaurant
Sushi fans will be thrilled to discover a Japanese restaurant on the hotel's premises. I certainly was! Fresh and delicious, just the way I like it. Although Kin No Uma is famous for their sashimi and Bento boxes, I would add them as map-worthy for sushi as well. Seating options include regular tables, traditional floor seating on tatami mats and front row seating at the sushi bar. Open Tuesday thru Sunday: Lunch: 12:00pm – 2:30pm, Dinner: 6:30pm – 10:30pm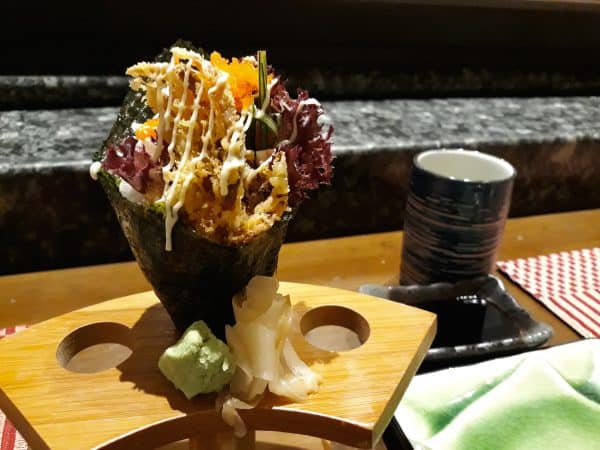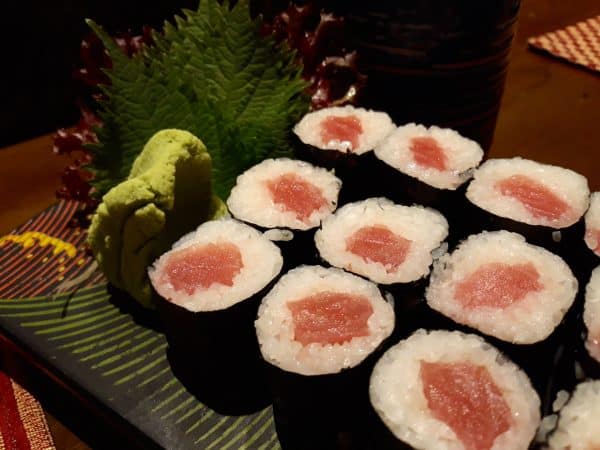 Polo Lounge
No magnificent hotel should be without a karaoke bar and the Polo Lounge delivers. They also deliver a wide selection of wine and beers for those who might want some liquid courage before belting out their favorite tunes. Open daily: 5:00pm – 12:00am

Grand Salon Lobby Lounge
The Grand Salon will wow you with its scenic vista and jaw-dropping revolving horse sculpture. The dining area offers intimate table seating and tables for larger groups as well. A great location for afternoon teas or evening cocktails. Open daily: 9:00am – 5:00pm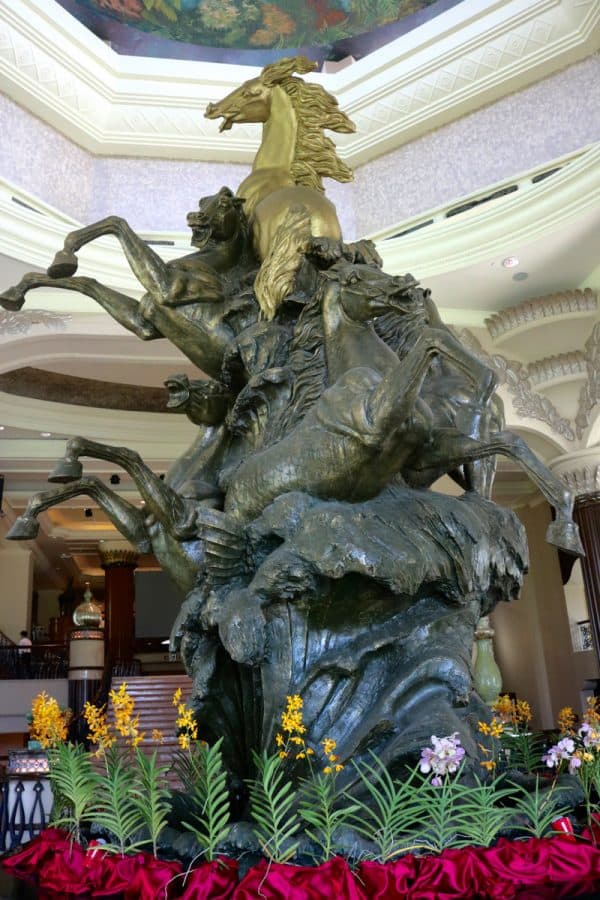 Kim Ma Chinese Restaurant
Chinese fusion is served at the Kim Ma. Expertly prepared by Chef Chris Lim, their cuisine is made with fresh ingredients and beautifully presented. Their spacious dining area includes four private dining rooms, which are also graced with modern Asian décor and works of art. Open: Wednesday thru Monday: Lunch: 12:00pm – 2:30pm, Dinner: 6:30pm – 10:30pm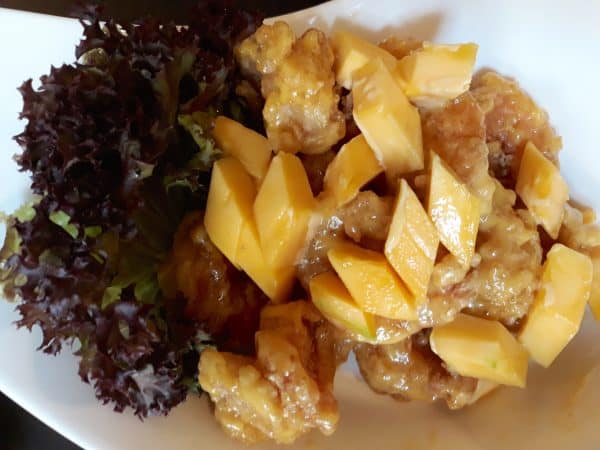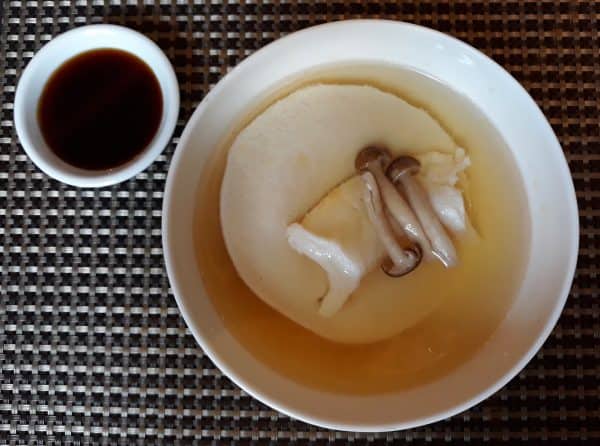 Unicorn Café
Located just off the lobby, the Unicorn offers coffees, cakes, pastries and other light bites. Their fun factor includes an ordering station horse drawn carriage (sans horse). The casual hallway eatery is great for people watching too. Open daily: 10:00am – 10:00pm
Wellness Hospitality at the Palace of the Golden Horses
The Palace of the Golden Horses is not only an amazing accommodation option, they also embrace wellness hospitality. They are the first in Malaysia to offer professional and comprehensive healthcare in a resort setting. Being strong advocates of preventative medicine, they integrate western medical technology with holistic eastern therapies.
Their GHHS Healthcare offers a wide range of western medical screening and services including complete physicals and diagnostics. While their Chinese Medical Centre offers treatments based on the Yin  & Yang and 5-elements theories.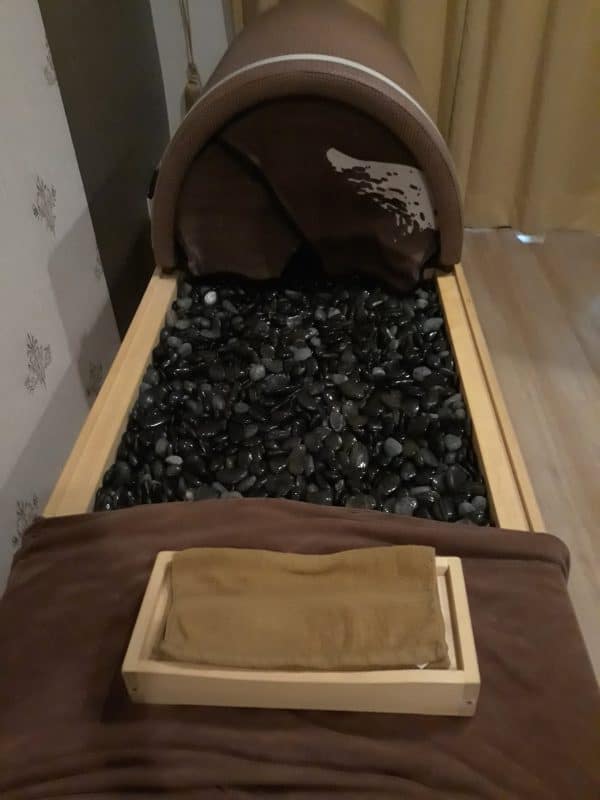 Last but not least is the hotel's Wellness Spa, where you can choose from an assortment of treatments. From traditional Balinese Massage, which is what I had, to less traditional treatments like lymphatic detox massage or colon hydro-therapy massage. I also tried their new Yunohama Hokutolite stone bed, which is a slimming and detoxification therapy. Hokutolite stones come from Tamagawa Onsen; a hot spring in Japan.
Other Amenities and Facilities
In addition to a fully- equipped gym, a spacious pool, and world class, 18-hole golf course, the MINES Resort & Golf Club is right next door along the picturesque shores of the lake.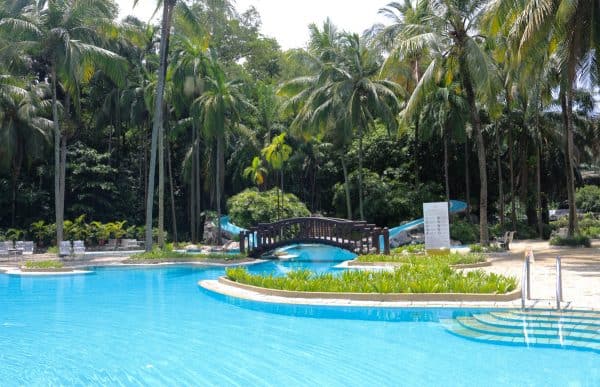 The Palace of the Golden Horses also offers free shuttle service to and from the nearby MINES Shopping Mall. Guests can also take a boat to the mall and get dropped off Venice canal style inside the shopping mecca. Or simply take a relaxing 20-minute boat ride around the lake. It is a beautiful view to take in as well as an opportunity to snap a few photos of local lakeside flora and fauna.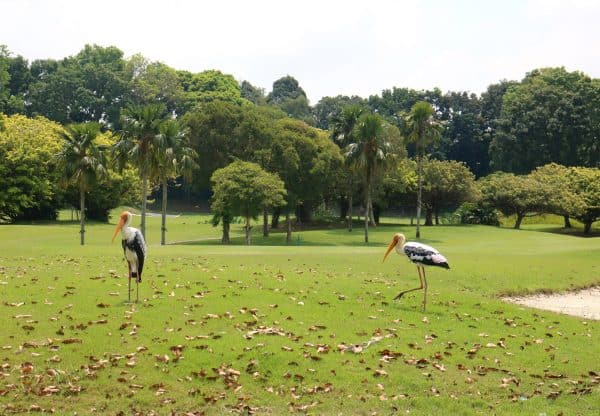 4-Star Luxury Just a Stone's Throw from Kuala Lumpur
Although their official address is in Selangor, the Palace of the Golden Horses is just a 15-minute drive from Kuala Lumpur City Centre (KLCC) and a 30-40-minute drive from the Kuala Lumpur International Airport (KLIA). I came from Selangor's Subang Airport which was just a 30-minute, RM30 MyCar ride. The hotel also offers guests free shuttle service to KLCC, three times a day.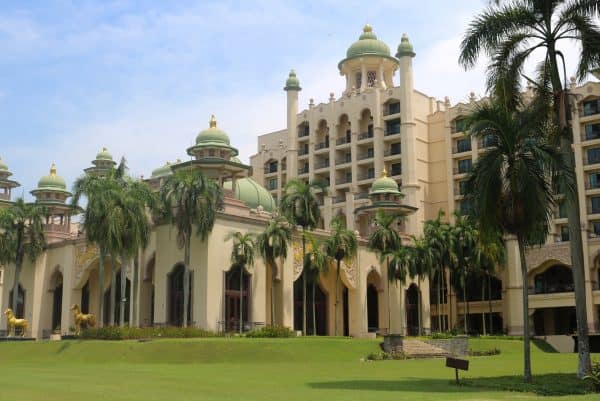 The 4-Star Palace of the Golden Horses is such a fantastic and unique hotel, I can't praise it high enough. It is a refreshing and convenient-to-get-to alternative to Kuala Lumpur accommodation options. It is an affordable luxury as well, with room rates ranging from RM230 to RM900. Previous distinguished guests include Her Majesty Queen Elizabeth, Nelson Mandela and Fidel Castro, to name a few, so don't you think you should add your name to the distinguished guests' book too? You can book your stay at Palace of the Golden Horses HERE
*I was an invited guest of the Palace of the Golden Horses Mines, but my opinions are my own.