Flying into a new country can sometimes be overwhelming. More so if the arrival city happens to be of the bustling, metropolitan variety. Bright lights and honking horns are not everyone's cup of tea, especially if readjusting to a new time zone (aka jet lag). But with Singapore being one of the major Southeast Asia airline hubs, visitors might be surprised to find that the colorful city state can actually be a great place to readjust their internal clocks as well as decompress prior to further travel. It's also a great 'stay-cation' option for neighboring Malaysians and Indonesians. Meet the quiet seaside, enclave of Singapore's Changi Village, located within the southeastern area of Singapore known as 'Changi'. A unique Singapore neighborhood, just minutes from the Changi International Airport yet reminiscent of the slow-paced kampungs of Singapore's yesteryear.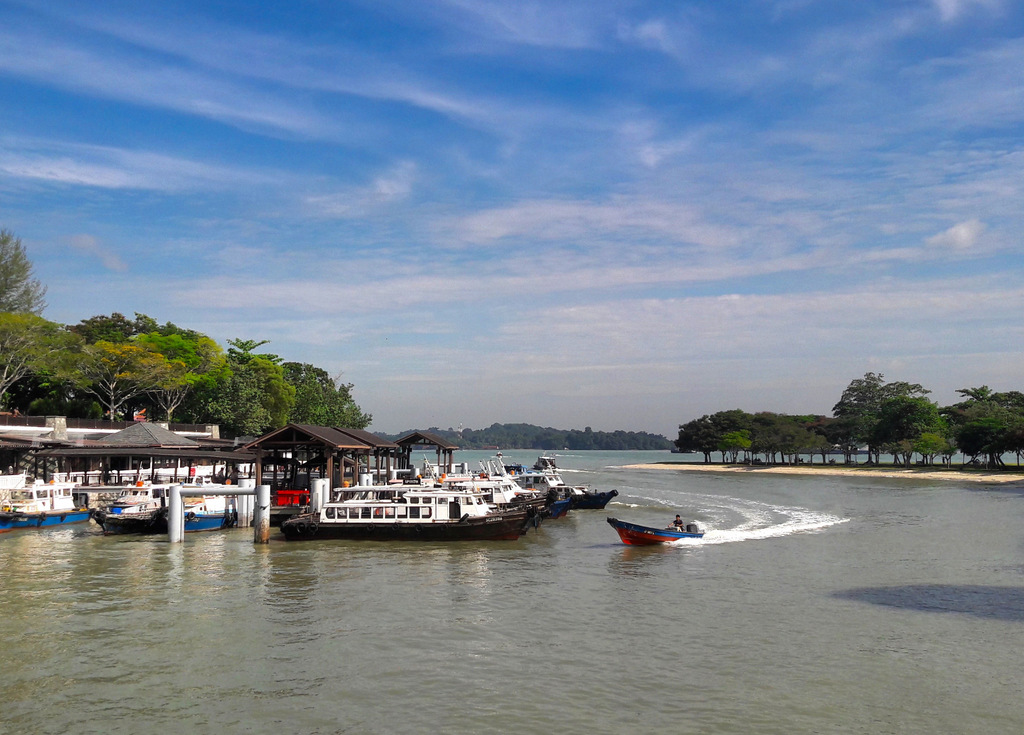 History of Changi Village
In the 1920s, the Changi area was just a small village with a police station, a couple of bungalows and oddly enough, a small Japanese Hotel which offered the services of prostitutes. As far back as 1604, Changi was originally referred to as Tanjong Rusa, becoming known as Tanjong Changi in the early 1800s and later just 'Changi'. The name itself most likely derived from the Chengai tree; an especially tall tree which was indigenous to the area. Unfortunately, most of the Chengai trees were cleared in 1920s to make way for the Royal Air Force Base. Only one Chengai tree was left standing as a means of marking the location of the base. And that last remaining tree was shortened considerably during World War 2 to prevent enemy flyers from identifying the base.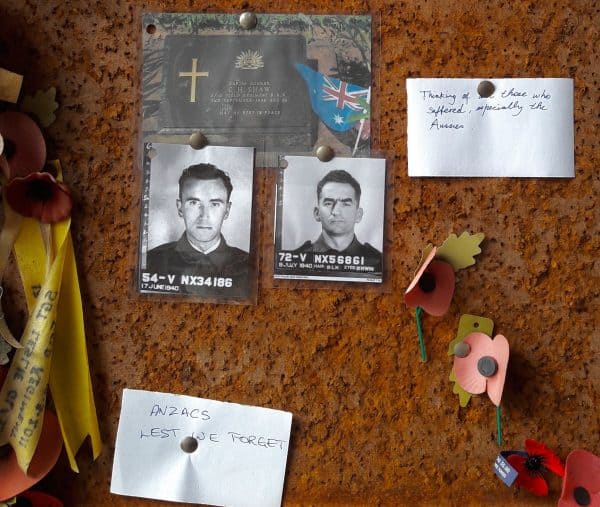 Although Changi Prison was initially built in 1936, it was during World War 2 that the prison and the surrounding areas became infamous and the name synonymous with the hardships of war. During the war, approximately 50,000 British, Australian and other Allied POWs, as well as 3,500 civilians (including women and children) were interned in Changi by the Japanese military.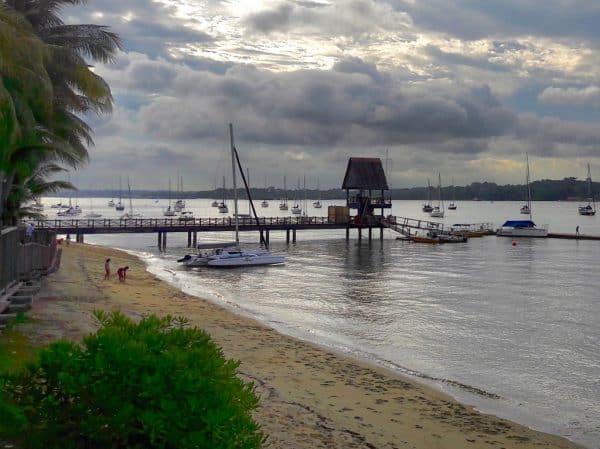 Today Changi Village has that quiet, laid back community vibe usually reserved for small towns. You won't find a lot of 'big city' entertainment here, but that's part of its charm. Locals and visitors alike actually sit on benches and chat with each other, or share tables in the hawker's center. Changi Village is a breath of fresh air in more ways than one. Is it day trip worthy? Yes, but it's a much richer and relaxing experience to actually stay here and 'live like a local'. Trust me, there are plenty of things to do to keep you busy for a few days.
Things to Do in Changi Village
1) Walk the Changi Point Boardwalk
The beauty of this walk is that it is a well-maintained picturesque Point A to Point B walkway, which makes being transportation-less in Changi Village literally a walk in the park. The Changi Point Boardwalk (also known as the Changi Point Coastal Walk) takes you the length of Changi Village along 2.2km of picturesque waterfront. It is divided into six separate sections which are all highlighted along the way; Creek Walk, Beach Walk, Sailing Point Walk, Cliff Walk, Kelong Walk and Sunset Walk. It is open to the public 24-hours a day.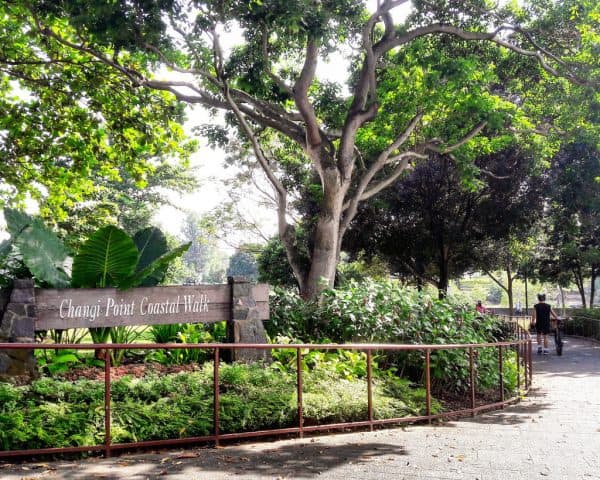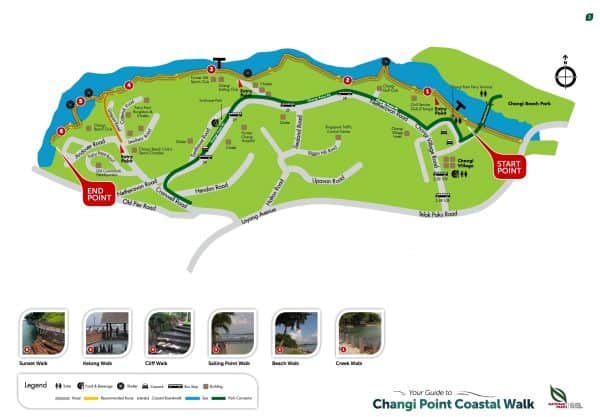 2) Enjoy Some Beach Time at Changi Beach
Changi Beach is a 28-hectacre coastal park with a lot of history. Some good and some not so good. As far back as the 1800s, the Changi area itself was known for its coconut plantations as well its popular resort area. At the time government and privately owned bungalows were available for various members of polite society. Years later, during World War 2 and the Japanese military occupation, Changi Beach became one of the execution sites during the Sook Ching Operation. Many locals consider the area haunted, and rightly so all things considered. You can read more about those horrific tales HERE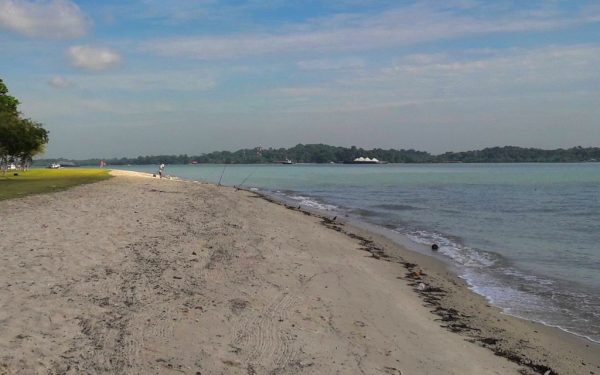 Today the white-sand shoreline lazily stretches 3.3 km between Changi Point and Changi Ferry Road. Hauntingly peaceful if you will. The beach is sparkling clean and perfect for a lazy day at the beach.
3) Eat Your Way Through the Changi Village Hawkers Centre
Although there are an abundance of restaurants and cafes throughout Changi Village, if you love food, you will be in absolute heaven exploring the Changi Village Hawkers Centre. For newbies, however, tackling this hawkers center may be a challenge, for a few reasons. First off there are absolutely, endless choices. But timing is also a key factor; get there too early and not everyone will be open, get there too late and you will find the tables full and some food stuff either sold out or 'reserved' by a smart local who will be arriving later. It is so worth the challenge, but also another great reason, to stay in Changi Village for a few days and 'live (and eat) like a local'.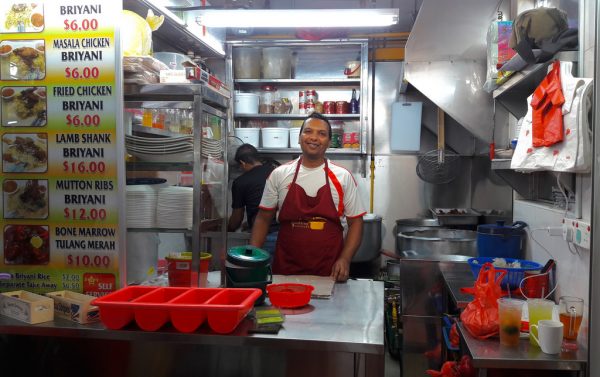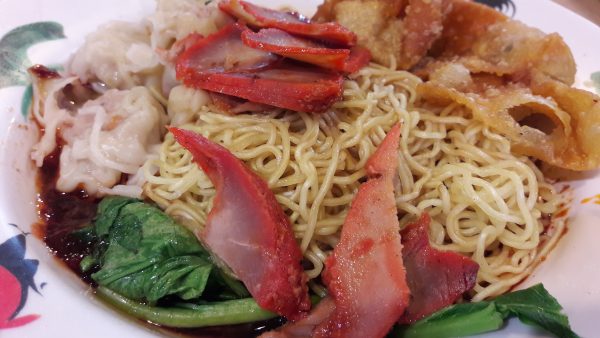 4) Explore Fabulous Pulau Ubin
If you visit Changi Village you shouldn't miss a side trip to nearby Pulau Ubin. Even if you have but a couple of hours to spare, it is well worth the scenic 15-minute boat ride to this slice of Singapore paradise. Pulau Ubin is an impressive example of Singapore's successful preservation of both local heritage and environment. Considered Singapore's last kampong, Pulau Ubin's name is a shorter version of its original moniker, 'Pulau Batu Jubin' (Granite Stone Island), as Pulau Ubin was once a vast supplier of granite. Today it is a beautiful nature reserve and then some.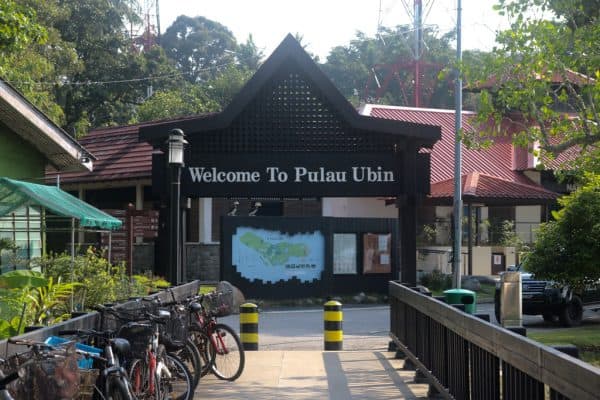 No special reservations are needed to visit Pulau Ubin. It is just a matter of showing up at the Changi Point Ferry Terminal between 06:00 and 19:00. The 10-15-minute ferry ride is 3Sing Dollars each way. Ferry boats (called bumboats) have no set departure time either; when 12 people show up to fill the seats the boat is ready to depart. You can read more about Pulau Ubin HERE
5) Visit the Changi Museum and Chapel
Relocated from its original location next to Changi Prison, the Changi Museum (and Chapel) opened at its present location in 2001. It graphically illustrates the dark period of the Japanese occupation of Singapore between 1942 and 1945. Both civilians and prisoners of war were interned at the infamous Changi Prison area during this period, including women and children.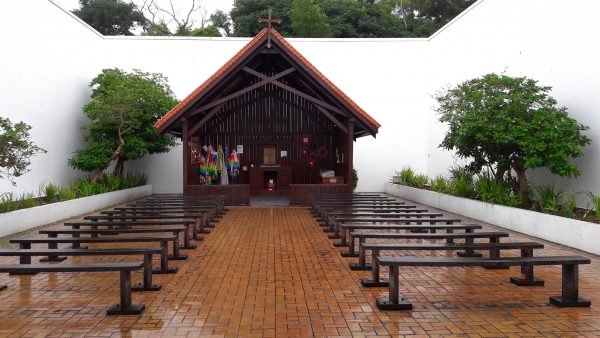 The museum offers a glimpse of the war time experiences of the incarcerated through the many original photographs, drawings and letters on display. You can explore the site with a guided and/or audio tour. The museum also houses records of the more than 5,000 civilian prisoners who were interned at Changi during the occupation. Photography is not allowed inside the museum, however there are quite a few books and memorabilia for sale at the museum's gift shop. Allow yourself at least two hours for this museum, because you may well need an emotional break between exhibits. It's powerful stuff.
Where to Stay in Changi Village
By far the most convenient, The Village Hotel Changi is located directly across the street from The Changi Point Ferry Terminal. Village Hotel Changi comes with many perks including a panoramic view pool, a gym and an onsite spa. This hotel is family friendly as well as group tour friendly, so if you prefer a quieter hotel, I highly recommend nearby Raintr33 Hotel. The Raintr33 is just a 10-15-minute walk from the Changi Point Ferry Terminal either by main road or via the picturesque Changi Point Boardwalk. Amenities include, spacious private balconies, a pool and onsite bicycle rentals.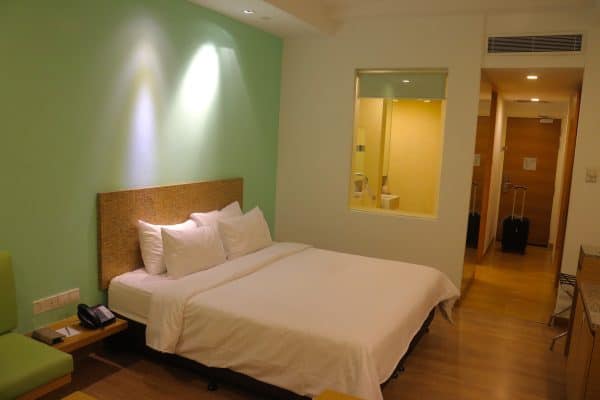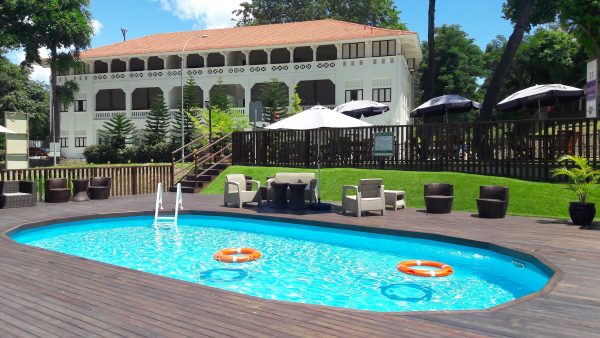 Getting Around Changi Village
In addition to taxi services, good old fashioned walking is the easiest way to explore Changi Village, but do carry an umbrella or small rain jacket in case of a sudden appearance of precipitation. To cover more ground quicker, you can also rent a bicycle from GoCycling at Changi Beach Park. Their number is +65 9183 6964.
Getting to Changi Village
Bus Services: Take buses 2, 59, 109 to the Changi Village Bus Terminal (it's located next to the Changi Village Hawkers Centre)
MRT: Tampines MRT Station (EW2), board Bus No. 29 at Tampines Bus Interchange to Changi Village or Tanah Merah MRT Station (EW4), board Bus No. 2 at Tanah Merah Station Exit B Bus stop (85091) to Changi Village.
Taxi: For taxi app users use this address–>Changi Point Ferry Terminal, 51 Lorong Bekukong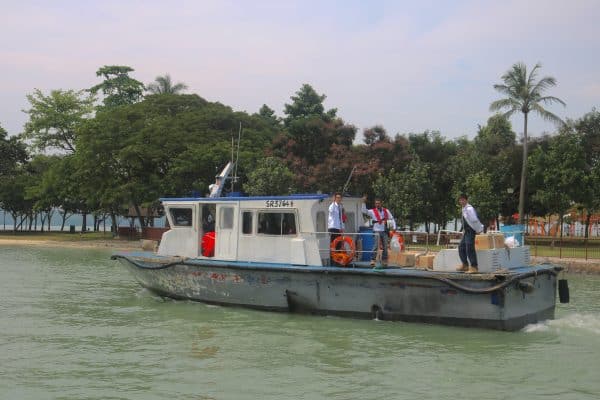 Changi Village offers a refreshing and unique opportunity to experience a more relaxed, laid-back, side of Singapore. If you like a fresh sea breeze, beaches, nature, culture and history, as well as delicious local cuisine, Changi Village covers all those bases. It is also relatively easy to get to 'the big city' if you need a dose of Singapore proper.
Have you been to Changi Village?
Have any recommendations for first time visitors?