Pulau Tioman Island is a photo essay in idyllic island bliss. It's rare to find an online photo showing anything but. And for the most part it's true. However, getting to this tropical wonderland has a few challenges that first-time visitors should be prepared for. Is it worth the effort? Yes! And if you're smart and do a little research beforehand you can have a relaxing island holiday, rather than spend the majority of your time finding your way there as well as navigating the island. So, for those looking for a post-pandemic Malaysian island getaway let me introduce you to Tioman Island, Pahang.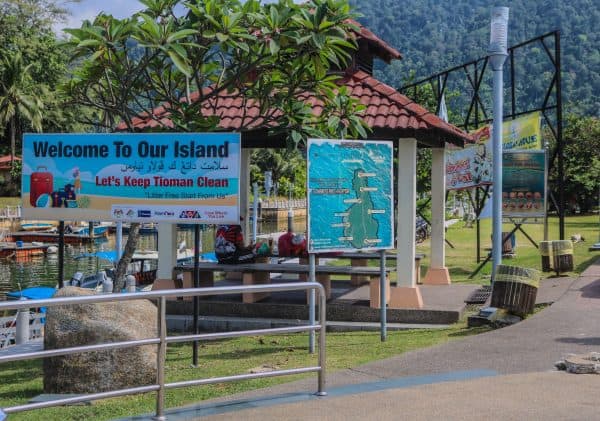 Jump to:
Where the heck is Tioman Island?
Located about 32km off the east coast of Peninsula Malaysia, in the South China Sea, Tioman Island is part of the Tioman Marine Park in the state of Pahang. The island however is physically closer to the state of Johor (a mystery similar to the Perhentian Islands not being part of Kelantan or the Langkawi archipelago not being part of Perlis; Malaysian States those islands are physically closer to).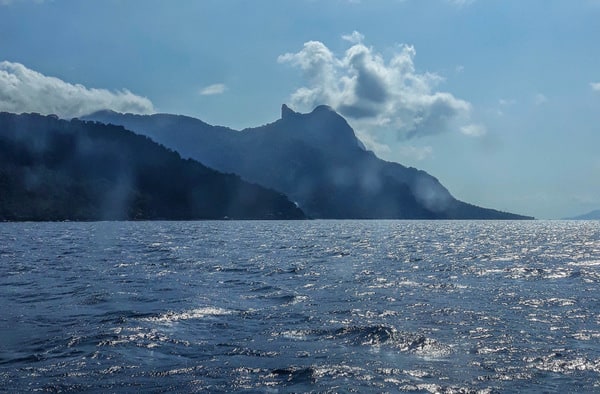 Tioman Island is about 21km long and 13km wide and is the largest of the fourteen islands that make up the Tioman Marine Park; which also includes Pulau Seri Buat, Pulau Tulai, Pulau Labas, Pulau Tokong Bahara, Pulau Jahat (Gut),  Pulau Cebeh (Chebeh), Pulau Sembilang, Pulau Sepoi, Pulau Tumok, Pulau Tasu, Pulau Renggis, Pulau Sovak and Pulau Raja. The group of islands were officially gazetted as a Marine Park in 1994.
Tioman also has an impressive nine kampungs (villages) scattered about the island. In addition to the larger populous kampungs of Tekek, Salang, Air Batang (ABC) and Juara, there are also kampungs Mukut, Nipah, Genting, Paya and Lalang. The majority of these kampungs are located on the western and southern coast of Tioman Island. Kampung Juara being the lone ranger on the east side of the island.
History of Tioman Island
Piecing together bits of information here and there, I surmise that Tioman Island, like most of Malaysia, has had a colorful history. The first written mentioning of Tioman was discovered in the journals of Arab traders in the 10th century. After that, Chinese, Indian and Persian traders were also taking the advantage of the popular Maritime Silk Routes from the 10th to 19th centuries. Tioman Island became a popular stopping point for Asia-bound traders.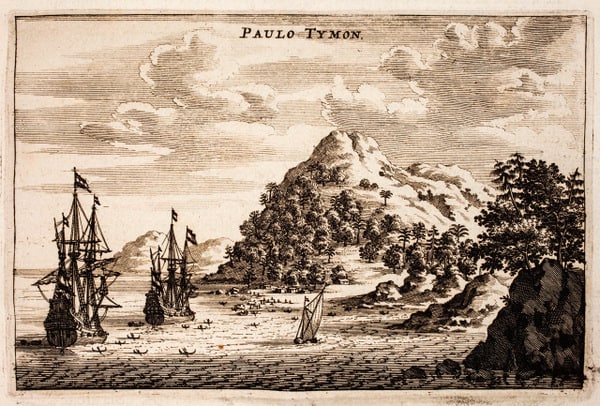 During the early 19th century pirates became problematic. In 1830, seventy residents of Tioman Island were abducted to be sold on the slave markets; a lucrative business at the time. The remaining villagers fearfully left the island and resettled on the mainland, leaving Tioman Island uninhabited for many years. Trade ships also avoided the area until the British came in, during the late 1800s, and rid the island of pirates.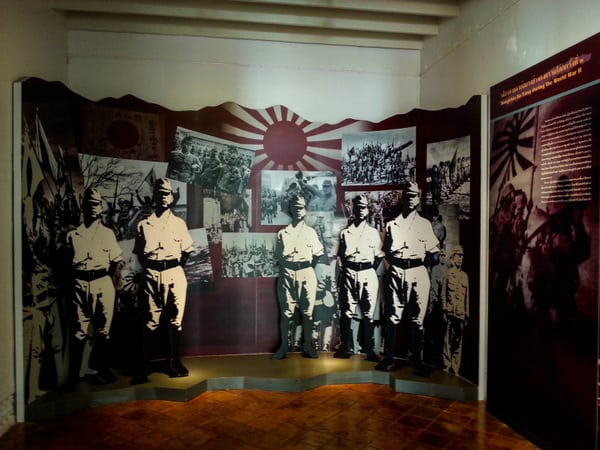 After that, villagers slowly returned, and Tioman Island got back to normal life again until 1926 when an outbreak of Malaria hit; killing many. It wasn't long afterwards during World War II that the Japanese armed forces showed up in Tioman with an eye on building an airport and military base. They are said to be credited with the carving out of the original trail between Kampung Tekek and Kampung Juara as well as laying the groundwork for an airport where the Tioman Island airport is today (this airport is presently closed to commercial flights).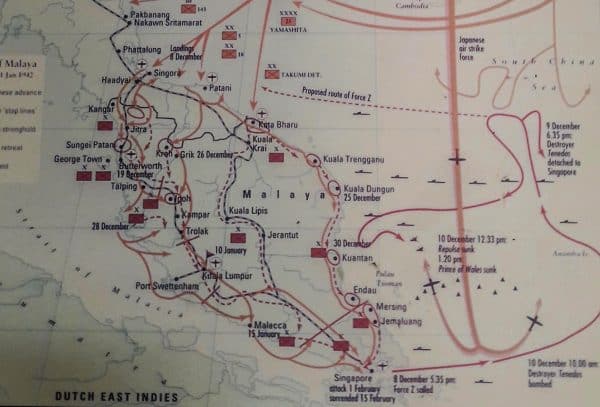 In December 1941, hours after the attack on Pearl Harbor, the Japanese military invaded northern Malaya (Malaysia) via Kelantan state on the east coast and the eastern coastal town of Songkhla, Thailand, to cross through to Kedah state and the west coast of Malaya. Several naval vessels were sunk in the Tioman Island waters, including the HMS Prince of Wales and HMS Repulse. Can read more about the World War II wrecks in Tioman waters HERE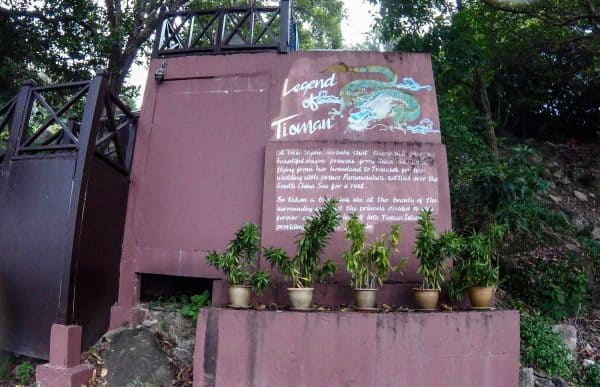 Of course, there is also a legend connected to Tioman Island's history. According to one version of the legend, a magical dragon princess Sri Gumom was flying from China to meet her prince (boyfriend) in Singapore and along the way, ended up falling in love with the clear waters of the South China Sea. She turned herself into 'a beautiful island' (aka Tioman Island) to give passing seamen and fishermen a place for shelter. Sounds plausible to me, I'm quite smitten myself with the South China Sea.
Getting to Tioman Island (it's kind of complicated)
Getting to Tioman Island is not nearly as daunting as it may seem. There are year-round direct ferries to Tioman Island from both Tanjong Gemok, Pahang and Mersing, Johor. The challenge is getting to Tanjong Gemok and Mersing. If you are driving your own car, then things are pretty straight forward. If, however you are taking a bus, the possibilities are endless (and a little confusing). Depending on where you are coming from, getting bus schedules and ferry times to conveniently line up timewise is not that easy. Adding a domestic flight into the mix requires even more strategic maneuvering.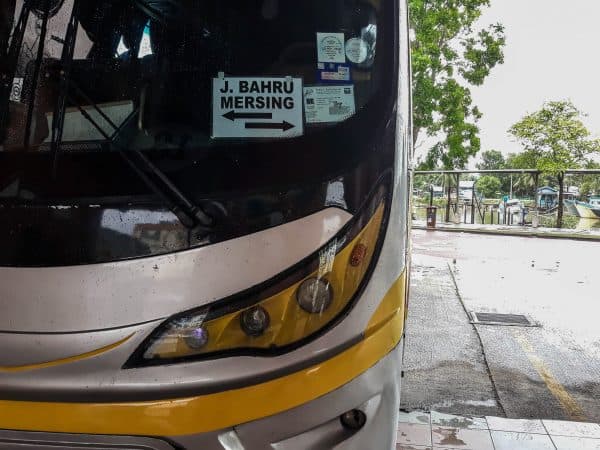 Spending a night somewhere en route is almost guaranteed. Whether you spend the night in Kuala Lumpur, Melaka or Johor Bahru  to catch an early Mersing bound bus or end up staying in Mersing itself, due to the erratic tide influenced ferry times, non-local travelers can count on a high probability of at least one night in a hotel prior to arriving at Tioman Island. You can check out sites such as Expedia to compare and save on accommodations.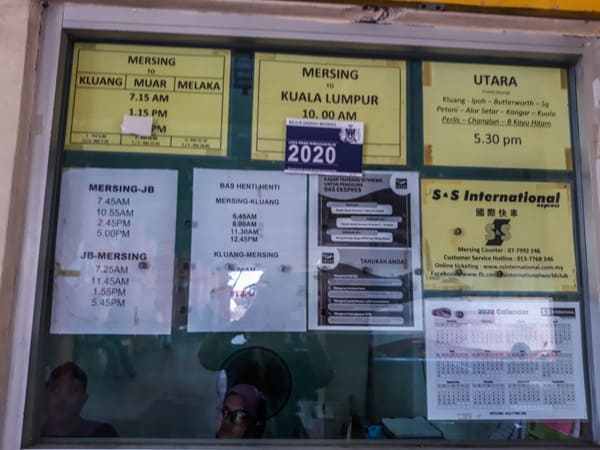 After my own journey of flying from Langkawi, Kedah to Melaka City and taking a 4-hours-plus (non-stop) bus ride from there to Mersing, I found my return bus journey of the bus from Mersing to Johor to be much easier and certainly quicker at 2-hours-plus. The buses to and from Mersing and Johor Bahru are also scheduled more frequently (and conveniently timed). Flights in and out of Johor Bahru are also regularly scheduled as well as affordable. Win-win.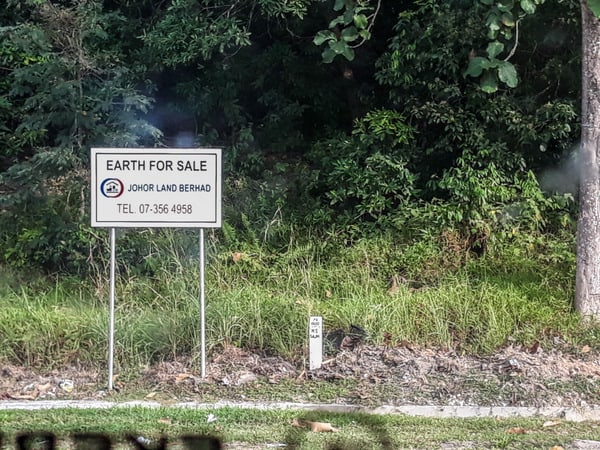 So for me, the Larkin Bus Terminal in Johor Bahru to Mersing is  the easiest and shortest route. And the Mersing Bus Terminal is just a short walk to the Mersing Ferry Terminal so no dealing with taxi drivers. You can buy your tickets at the bus stations or you can purchase your tickets online in advance. Do note that there are two bus stations in Mersing, so be sure to choose the one closest to the Mersing Jetty; referred to as 'Mersing Jetty' on the bus schedules, it is actually a bus terminal very near the Mersing Jetty.
For advanced ferry tickets and ferry times, check the Blue Water Tioman website. They will also keep you updated on last minute changes of the monthly ferry schedule, which is tide dependent.
My Two Cents:
*If you can avoid spending the night in Mersing, you may want to take that option. No offense to Mersing, but I would not put it at the top of my list for places to stay. With exception to the Marine Park Center, the folks I encountered at the small businesses around the waterfront area didn't seem particularly thrilled to be bothered with 'tourists'. It just wasn't the warm and fuzzy destination I had hoped it would be. I'm just speaking from personal experience here; my two cents.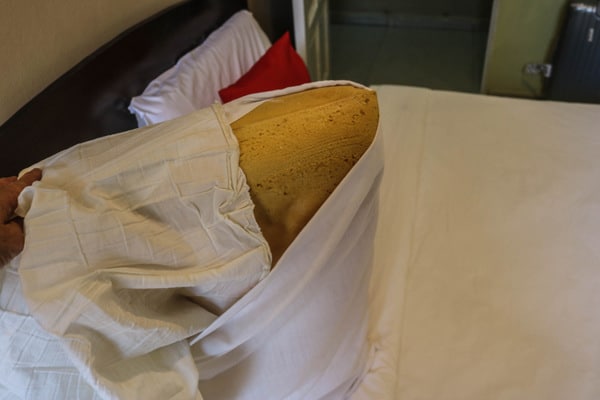 *If you do need to spend the night there, be sure to check Trip Advisor reviews carefully before choosing a hotel. My not-to-be-publicly named hotel stay there was quite disgusting to be totally honest.
But wait, there's more!
Before you catch your ferry to Tioman Island, you MUST go to the Marine Park Center first and pay a one-time Conservation Fee. Give yourself at least one hour before departure time to take care of that and check in with your ferry service. Do not expect to hop off a bus and immediately catch a ferry.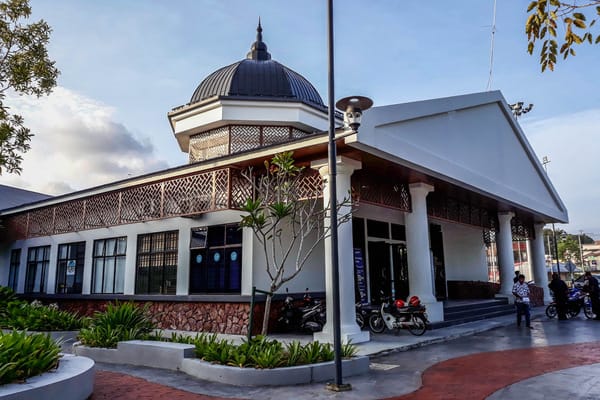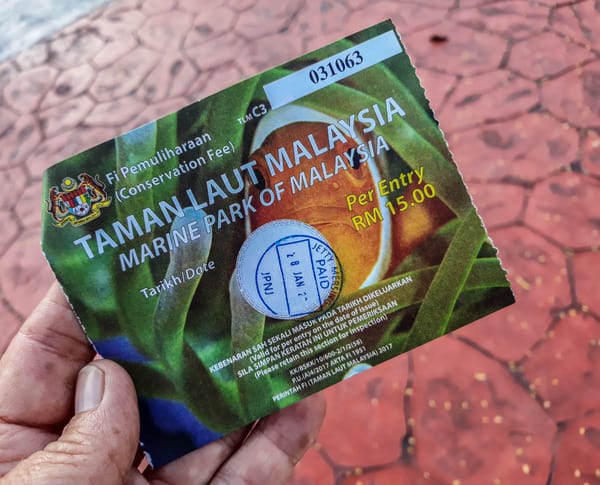 Also be aware of which Tioman Jetty you are getting dropped off at. It should say on the ticket, but if you accidentally get off at the wrong jetty you could find yourself needing a ride which won't necessarily come at a cheap price. Choose a jetty drop off as close to your hotel as possible. For those going to Kampung Juara, you should disembark at Kampung Tekek and negotiate a ride with a local 4-wheel drive taxi unless you make prior arrangements with your Juara accommodation of choice.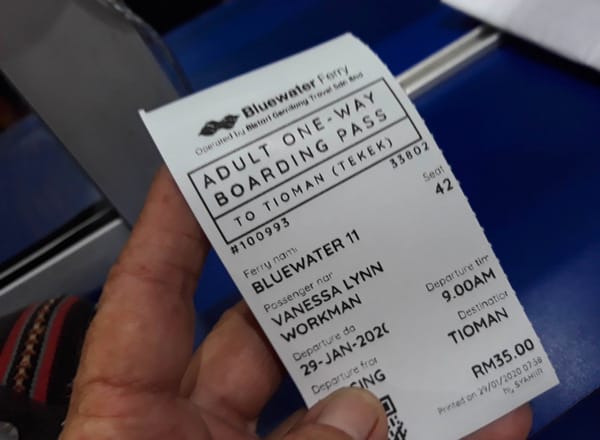 My Two Cents:
*Don't limit yourself to a tight time schedule by booking roundtrip tickets. Domestic flights, bus tickets and ferry tickets in Malaysia are often available nearly last minute. If you are in no particular hurry, just get yourself to Tioman first and then decide how long you want to stay.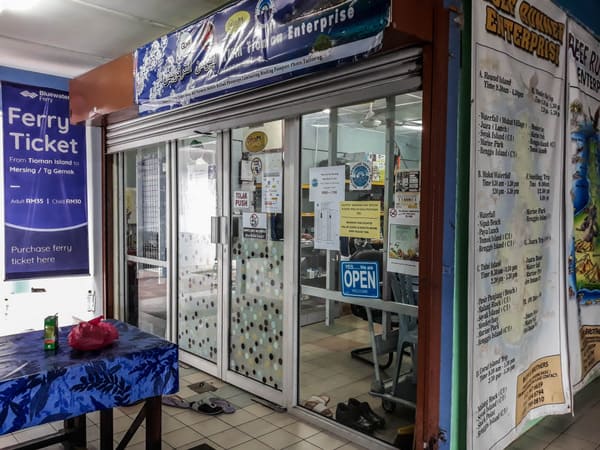 *When departing Tioman Island, pick up food and beverage items, for the road trip ahead, in Tioman. You will find pickings are extremely dismal at the Mersing Bus Terminal hawker area. The place is also quite dirty. The general nonchalant attitude of the vendors may also rain on your post vacation, feeling great, parade. But in a pinch and if you have time, there is a 7-11 a couple of blocks up from the Mersing Bus Terminal.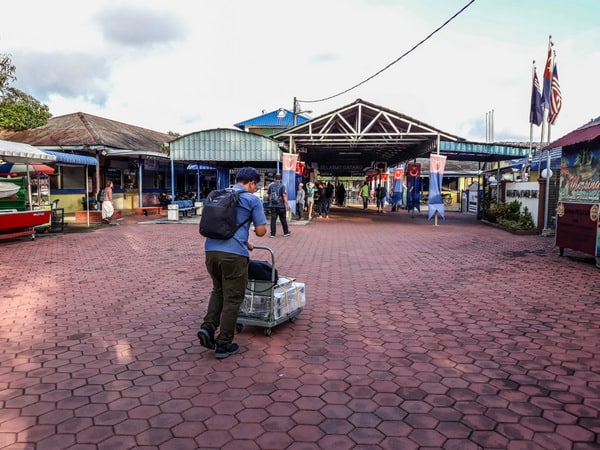 UPDATED November 2022
Can you fly to Tioman Island? Yes! SKS Airways now has direct flights from Subang Airport (Kuala Lumpur area) to Tioman Island. The airport is conveniently located in Kampung Tekek across from the Tekek Jetty! Check out our review here: Flying to Tioman Island with SKS Airways
Things to Do in Tioman Island
There is a lot going on in Tioman Island, including several NGO projects that are not highly publicized. Two of the more well-known are the Juara Turtle Project in Kampung Juara and Rumah Hijau, an amazing recycling program in Kampung Tekek. You can volunteer with either organization and work with turtles or learn how to recycle glass to help rebuild damaged coral beds. Both are truly inspirational.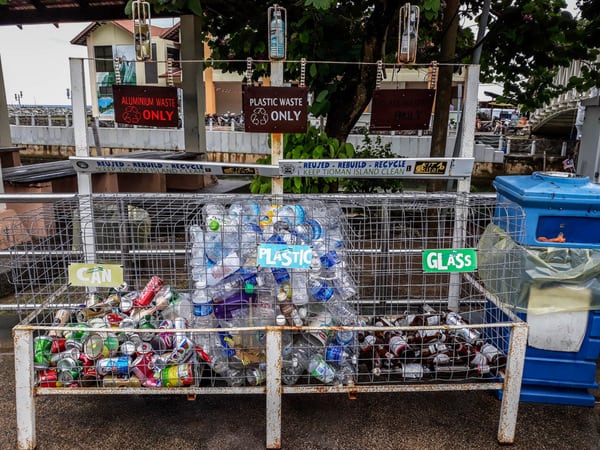 Water sports are high on the list of things to do at Tioman Island. Snorkeling, diving, surfing, kayaking and stand-up paddle boards are all readily available. Tioman is also a very popular place to get PADI certified and there is no shortage of PADI certification programs available, especially in the Kampung Tekek area.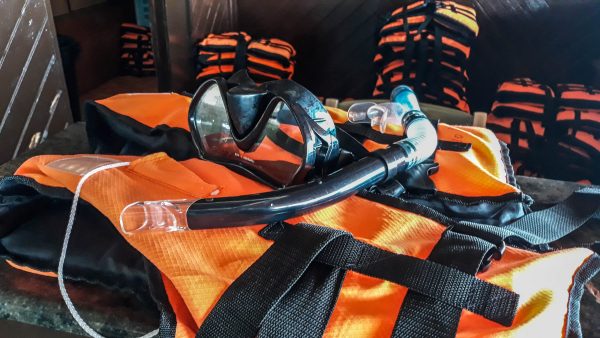 Good old-fashioned island hopping excursions are a great way to combine a tour of the island, a few kampungs along the way and even a side trip or two to local waterfalls.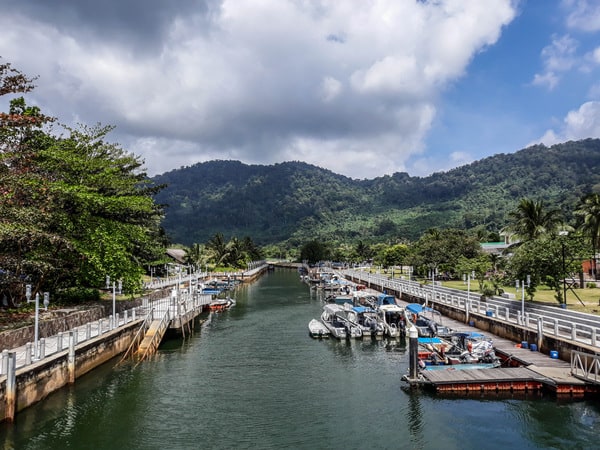 Stingless Bee farms are also popular throughout Tioman Island. Stingless bees and the health benefits of their honey are a fascinating topic. Well worth a special trip to learn about them and purchase some honey straight from the source.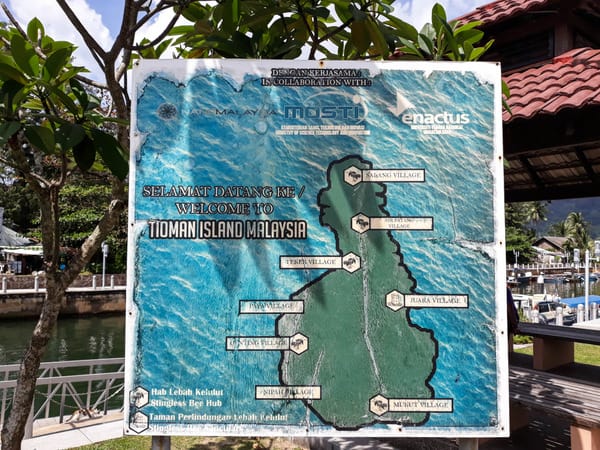 Nature enthusiasts will be thrilled by the number of birds and wildlife that call Tioman Island home, so be sure to bring your binoculars and trekking shoes. The 7-kilometer walk from Kampung Tekek to Kampung Juara may be satisfying enough for casual nature buffs and can be safely done alone (although it's always safer to adhere to a buddy system), but for any jungle trekking please only do this with a local guide. And please Do Not Feed Any Wildlife. For those with limited physical endurance or just plain lazy, ATVs are a relatively less strenuous way to enjoy Tioman's nature. Don't expect to sneak up on any wildlife though, because ATVs are a tad noisy. Loads of fun, but unfortunately not very quiet.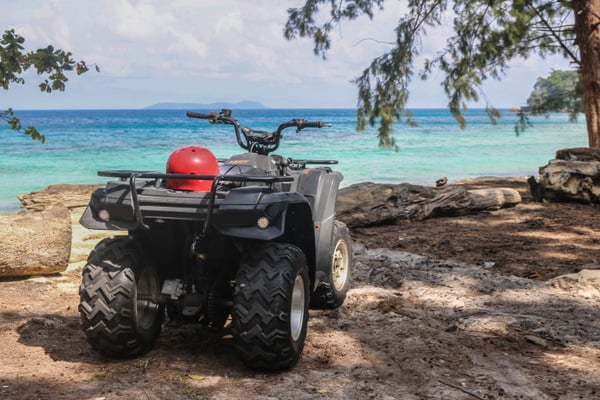 Just want to explore the beaches and work on your tan? No problem. But do be aware that there may or may not be 'sand flies' at the beach, depending on the time of year. If you are unaware of the evils of sand flies, ask about them at your accommodation.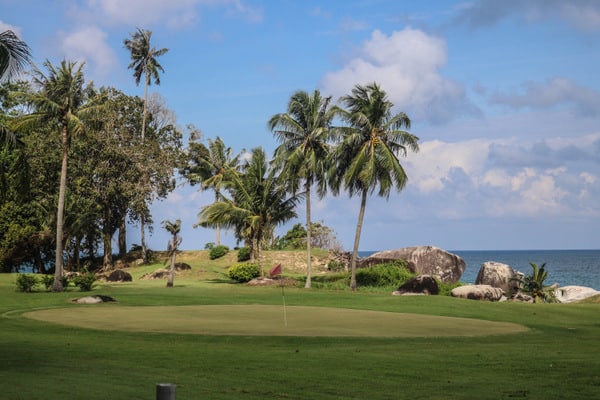 And regardless of your chosen activity, whether you are just cycling around a village or playing a round of golf, be sure to wear insect repellent as well as adequate sunscreen. Worth having both on hand at all times as well.
Places to Stay (Kampung Tekek)
Kampung Tekek gets my vote for being the best area to stay. Especially for first time visitors. As the 'capital' of Tioman Island it has everything you might need during your trip; atm, medical services, ferry tickets, restaurants, shops, tour companies, motorbike and bicycle rentals, etc. Traipsing back and forth across the island to the Tekek 'big city' could seriously eat up one's vacation time as well as rack up plenty of transportation costs, so base camping in Kampung Tekak is a win-win. You can then choose to explore the rest of the island at your leisure as your time and budget allows.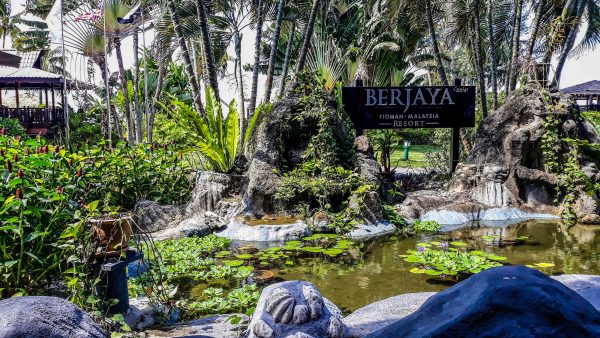 I recommend the Berjaya Tioman Resort which is just up the road from the Tekek Jetty. The Berjaya has surprisingly affordable rates in addition to a diverse list of amenities and things to do right on their property, including a PADI dive center and coral restoration program. They also have a free shuttle serve to and from the Kampung Tekek Jetty. You can read my review HERE  Check rates and availability HERE

For those on tighter budgets or preferring 'backpacker style' Cheers Chalet Tioman has a range of room styles from double bed chalets to multi-bed family rooms. They are just a 3-minute walk to the beach and the go-to place for laundry service and motorbike and bicycle rentals. Cheers also has a mini-mart right next door. Check rates and availability HERE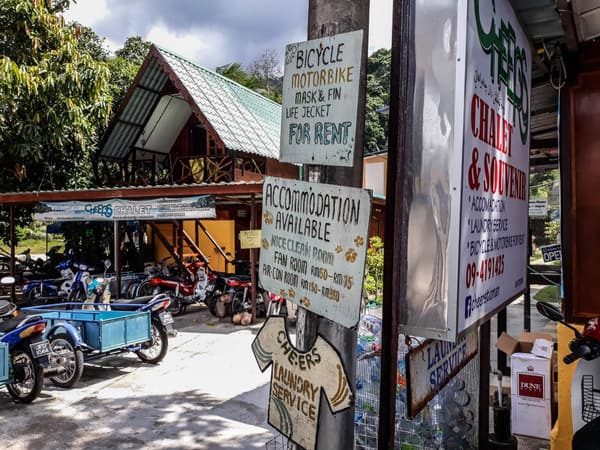 Tioman Cabana Bed & Breakfast is also a great choice for a Kampung Tekek basecamp. They are right on the beach, have a PADI dive center and are highly supportive of local events and environmental efforts, such as Tioman Festival and Rumah Hijau. Check room rates and availability HERE
Last but not least, Swiss Cottage Tioman has been greeting visitors for over 30 years. The offer a chilled-out vibe and a quiet seaside vista. They also have a PADI dive center. Check their website for rates and availability HERE
Places to Eat
You will have plenty of food and drink options on Tioman Island. Plenty. From seafood restaurants to local island style cuisine to well-stocked sundry shops catering to the diverse food needs of international tourists. And don't forget that Tioman Island is also a Duty-free island, which means that alcohol is not taxed. And despite the fact that Tioman is predominantly a Muslim community, some restaurants that do not serve alcohol will allow diners to bring their own (at the discretion of the restaurant).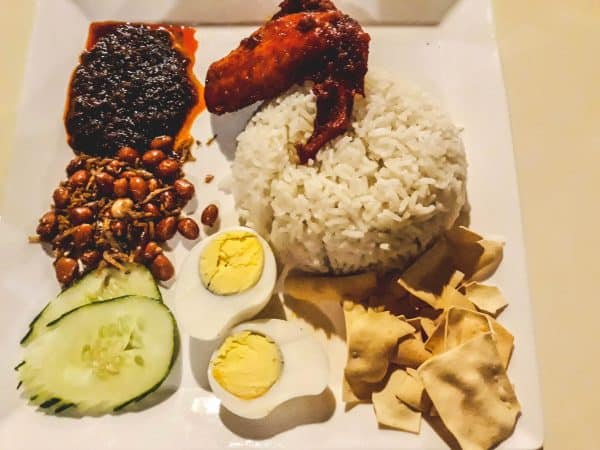 In Kampung Tekek, a few of the local favorite's worth mentioning are Warong Syahirah, Sea View Chinese Restaurant, Tioman Cabana Beach Bistro and Sarang Chinese Seafood Village. If you are staying at the Berjaya Tioman Resort, you will have three onsite dining options; Fortune Courtyard, Matahari Restaurant, Xuan Restaurant. They also have a Beach Bar which offers 'happy hour' just as the sun begins to set.
Getting Around Tioman Island
Getting around Tioman Island has its limitations. Local transportation is by foot, bicycle, motorbike, car and water taxi. You won't be able to circumnavigate Tioman Island via road because there are no roads that circle the island. You can however explore various kampung areas on foot or bicycle. Motorbike rentals are a possibility too, but again your point A to point B journey will have its limitations distance-wise.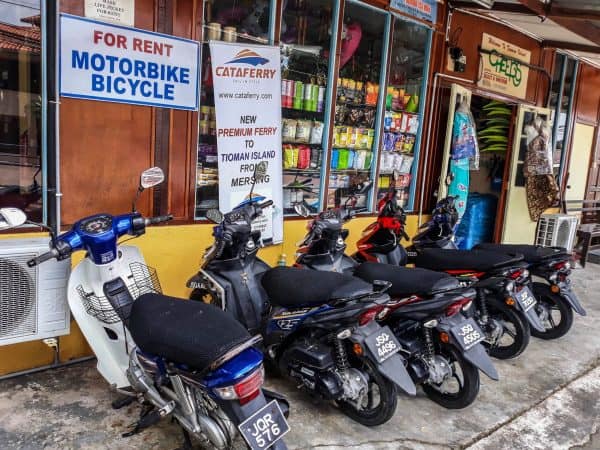 Water taxis are popular for getting from one kampung to another, but that luxury can often come with a foreigner, per head price tag of up to 100-Ringget each way. The more heads in the boat, the better the price. You will find a steady stream of water taxi boats in the small canal near the jetty bridge in Kampung Tekek as well as around the various jetty stop areas. If you don't see a sign, then ask someone.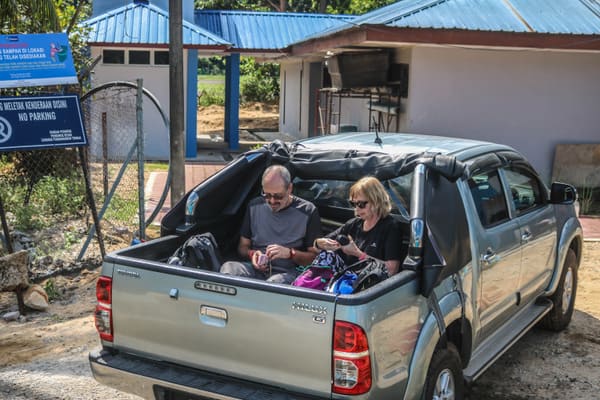 Getting to Kampung Juara is only via a rustic road from Kampung Tekek. It's a 2-hour walk over a steep hill or a 45-minute 4-wheel drive taxi ride. Single passengers can expect to pay over 150 ringgit (one-way), so sharing the ride with other travelers is the way to go if you are watching your budget.
Best Time to Go
Aside from a few weeks in late November through January during the height of the monsoon (rainy) season, Tioman Island is a great year-round option. Some hotels and local businesses may close for a couple of months during the rainy season, but the ferries do still run daily. The intermittent rain I experienced during my mid-January visit was not torrential and kept the temperatures in the 'very pleasant' range. I also saw plenty of sunshine.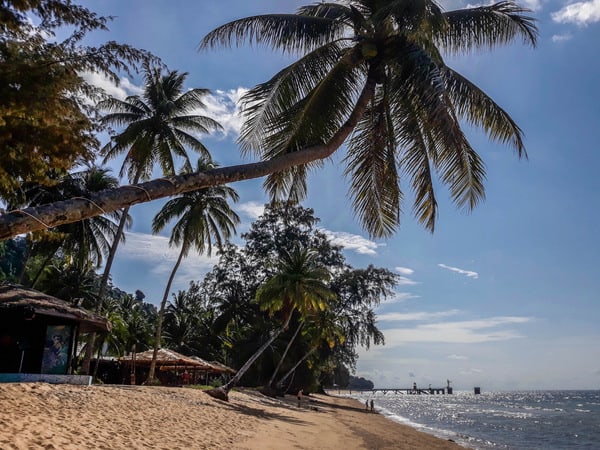 November through March is the officially considered the 'monsoon season', but it is also considered 'low season', meaning hotel rates will be lower and there will be less tourists. June, July and August are considered the 'high season' months. The rainy season is especially revered by surf enthusiasts who take advantage of the seasonal swells on the east coast of the island. Snorkeling and diving is also possible during the monsoon season. Visibility may be hindered a bit here and there due to wind chop, but it's still fun!
As you can see Tioman Island has a lot of vacation possibilities. A perfect little recovery trip for anyone who has a chaotic daily schedule or simply spends too much time at the office. Whether you want some underwater adventures, a big dose of nature or just need some downtime swinging in a seaside hammock, Tioman Island's got you covered.