Planning a day in Melaka, Malaysia yet aren't in the mood to read history laden sign boards? No problem lah, historic Melaka City (also known in English as Malacca) has some interesting non-historical options that blend quite well with the heritage-themed fabric of the community. Of course, you will still get a healthy dose of history, as Melaka has been a UNESCO Heritage Site since 2008 and historic fingerprints are everywhere. But for visitors who like to mix it up a bit here are five refreshing things-to-do alternatives for a day in Melaka City.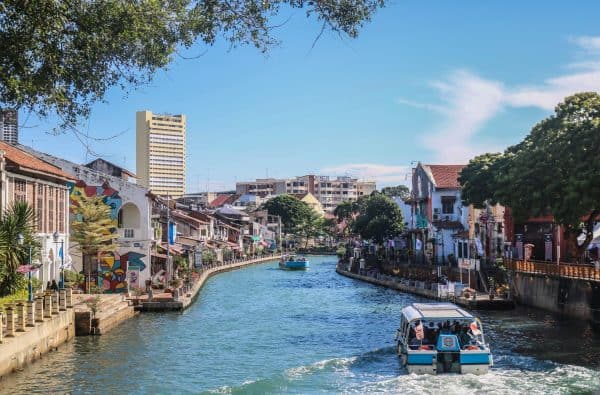 1. See the Amazing Encore Melaka Theater Production
An absolute not-to-be-missed is the Encore Melaka 'Impression Series' theater production. If you have not seen this amazing performance yet, you should! Encore Melaka is now Southeast Asia's largest performing arts theater. It has a 360-degree rotating audience platform which faces a 240-meter-long stage with multiple built in lifting platforms.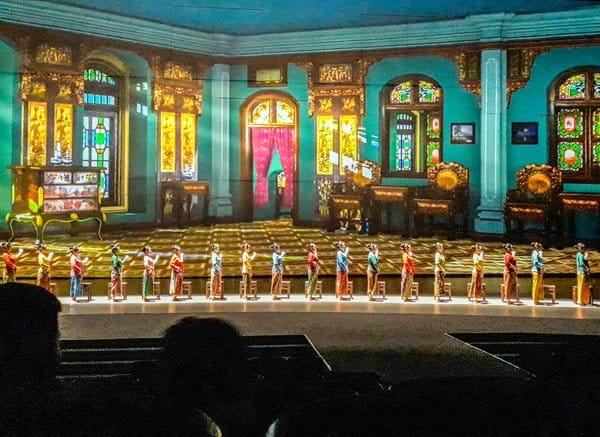 The building alone is a design wonder too as its geometric roof has concave arcs made from thousands of fish scale-style LED panels. The scales reflect the daily changes of light from the sky as well as nearby Straits of Melaka. The design concept represents a 'journey through time and space' which is the basis of the theater's Encore Melaka performance.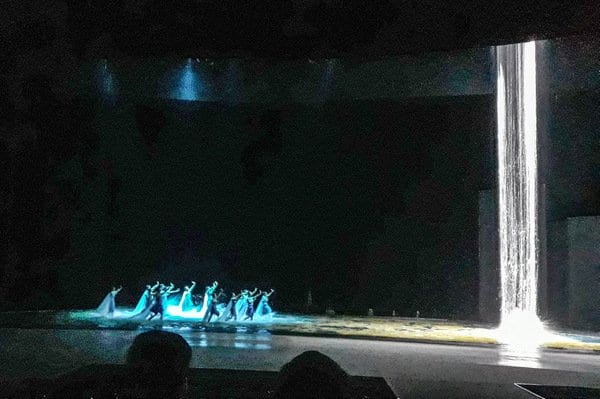 Without giving too much away, Encore Melaka combines seven storylines to depict the history and heritage of Melaka; from the arrival of the Prince of Sumatran, Parameswara, in the 1400s to present day Melaka. The immersive style performance utilizes digital imagery, colorful lighting and magnificent set designs to transport the audience through the Melaka time machine. Three languages are narrated through the show as a respectful acknowledgment of the various (main) mother tongues of Melaka.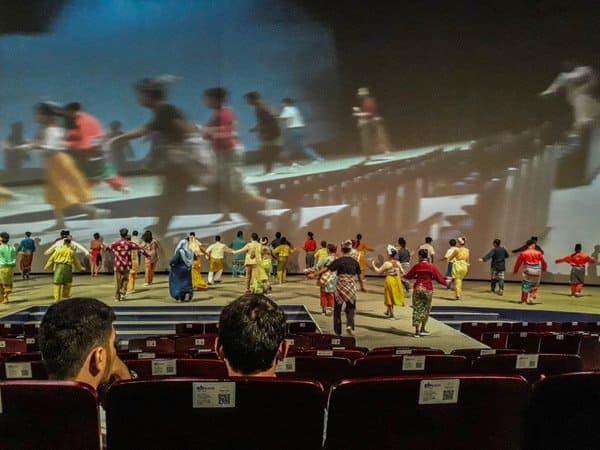 If you are unfamiliar with Melaka's history, I recommend you read the performance program before the show begins. Otherwise some of the symbolic nuances may be lost to non-Malaysians viewers.
Encore Melaka: No. 3 Jalan KSB – Impression 8, +606 270 7777
Open: Monday thru Saturday 10:00am until 10:00pm, Sunday 10:00am until 7:00pm
Entry: Standard RM148, Premium RM248
2. Get Spooked at Ghost Museum Melaka
From the outside Ghost Museum Melaka may look like a cheesy tourist trap, but once past the museum's zombie and ghoulishly dressed staff you will be impressed. The interior design was created by, Penang based, Theme Reno design company and they did a top-notch job with props and special effects.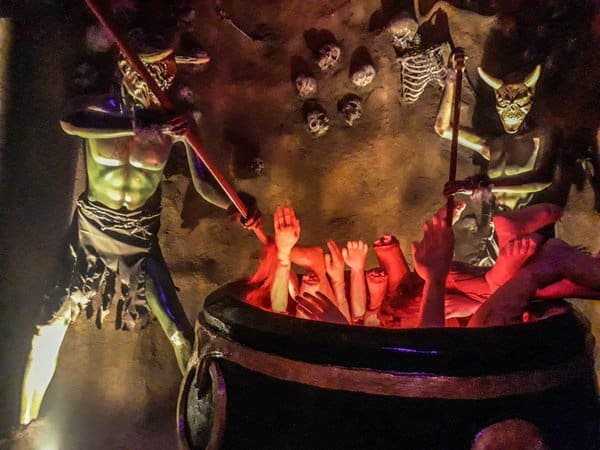 Beyond a lot of, 'Wow! How'd they do that!?' there is ample opportunity to interact and become part of the visual effects. Costumes are available in different sections as well as special Smart phone effects which can be accessed via app, Illusion Recall.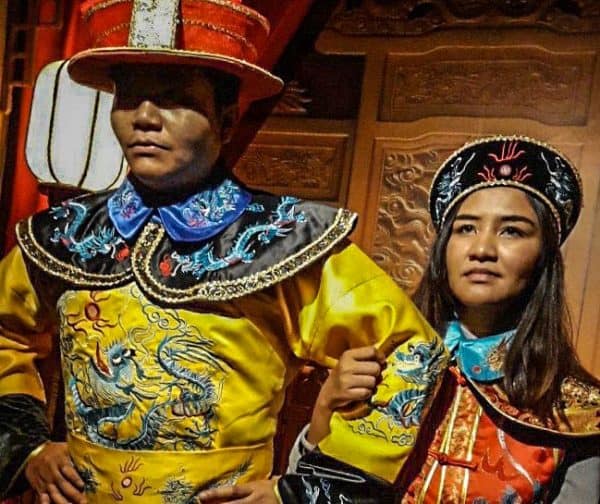 But it's not all fun and games at Ghost Museum Melaka, there are educational aspect too. The Paranormal is a large part of the culture and heritage of Malaysia as well as the rest of Asia. Various entities in Malaysia have their own names and personal histories, with some infamous beings overlapping with other country's versions of similar 'creatures'.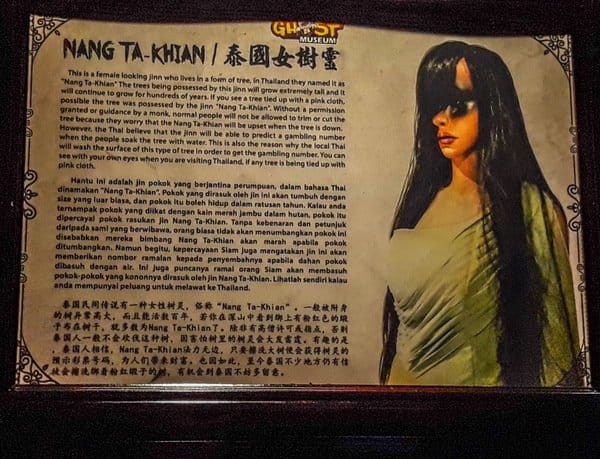 For non-locals you can roll your eyes if you want but ask any Malaysian if they have had a paranormal or ghostly experience, or know someone who has, and most will say yes. So, be sure and check out the pictorial display of Malaysia's nightmare worthy legends if you dare.
Ghost Museum Melaka: No 43, Jalan Kampung Hulu, 04-261 2352
Open: Monday thru Thursday 10:00am until 7:00pm, Friday thru Sunday 10:00am until 9:00pm
Entry: Adults-RM18-28, Kids-RM10-16, Seniors/disabled-RM10-16, Kids under 100cm free
3. Join Team Sinbad at Melaka Thousand Tales of Adventure
Escape room fans will be thrilled to discover the Melaka Thousand Tales of Adventure option. And If you have never experienced an escape room? Trust me, it's fun! Especially if you have a few friends with you.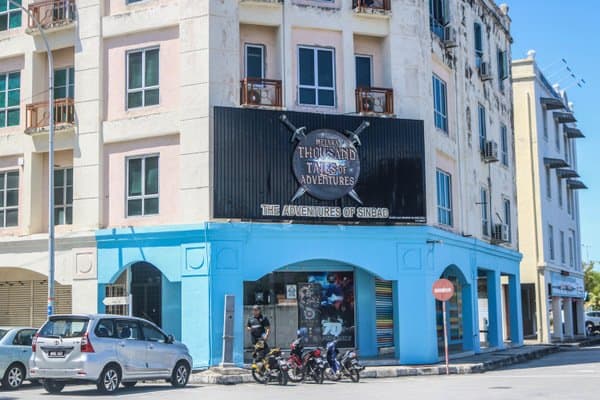 Melaka Thousand Tales of Adventures combines interactive 7D cinema technology with an eclectic variety of themed escape challenges and code breaker puzzles. Even party pooper types will find themselves rising to the occasion of solving clues to get from point A to point B as quick as possible.
Melaka Thousand Tales is not an over the top ultra tech ridden venue, but it does offer 7 high five worthy zones to work through. And as the name implies it's based on the adventures of Sinbad. One of the more interesting aspects of this entertaining hot spot is their upcycle efforts. The design team has brilliantly utilized the space of an old Melaka office building to create their venue and it works.
If you need a break from the hot sun or just want to have a few laughs, Melaka Thousand Tales of Adventure is affordable fun that will not disappoint.
Melaka Thousand Tales of Adventure: No. G-30, 1-30, 2-30, 3-30, Jalan PM 9, Plaza Mahkota, 016-232 2070
Open: Monday thru Thursday 10:00am until 7:00pm, Friday thru Sunday 10:00am until 9:30pm
Entry: Adults-RM28, Kids-RM23 (12 and under)
4. Take a Leisurely Walk on 'Harmony Street' During Your Day in Melaka
Often referred to as 'Harmony Street' or 'Temple Street' (due to the different houses of worship along the roadway), this narrow street begins at the river as Jalan Tukang Besi and becomes Jalan Tukang Emas, after crossing Jalan Hang Kasturi. The street finally becomes Jalan Tokong (Temple Street) after it crosses Jalan Hang Leikiu. Confusing as that may sound, the river is a good starting place for a relaxing, colorful walk through the neighborhood.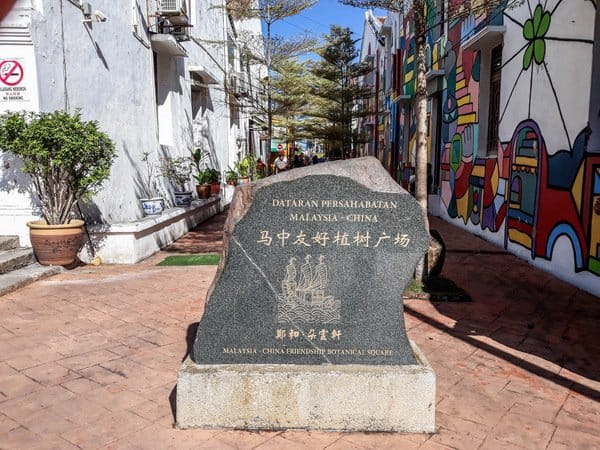 The Dataran Persahabatan Malaysia China (Malaysia China Friendship Botanical Square) marker marks the spot as the first little photo op along the way as the nearby buildings are adorned with colorful, festive 'street art' style murals.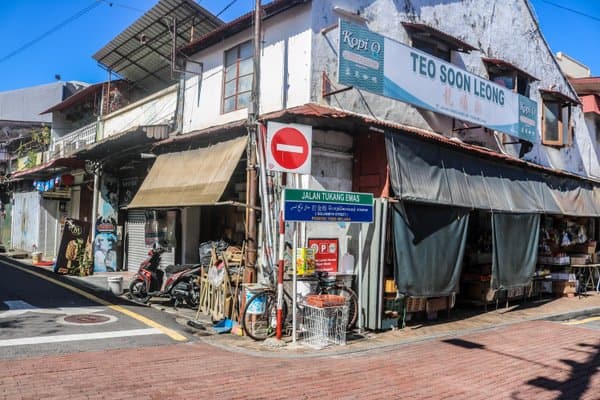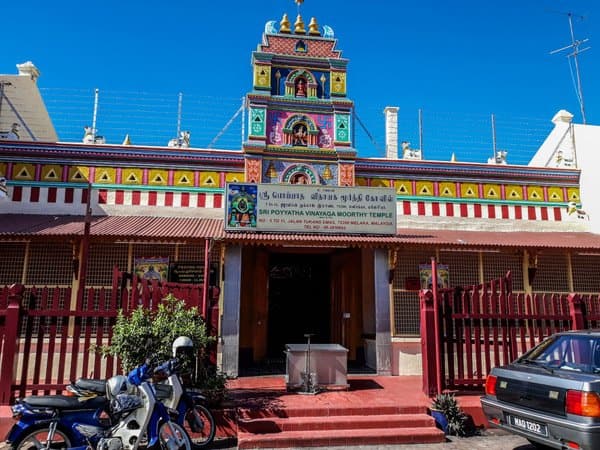 Harmony Street's three main houses of worship, Sri Poyyatha Vinayaga Moorthy Temple, Masjid Kampung Kling and the Cheng Hoon Teng Temple are buildings of historic significance as well as being within a stone's throw of each other.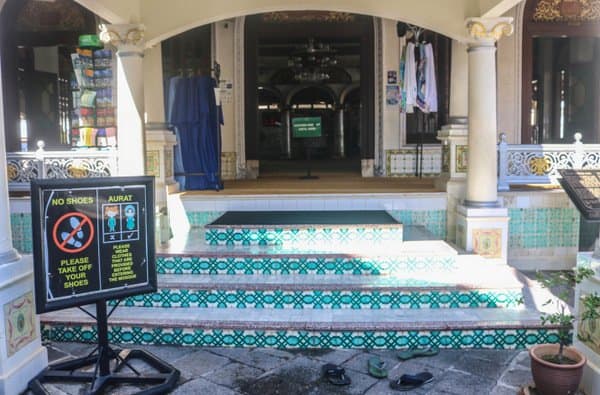 The Sri Poyyatha Vinayaga Moorthy Temple was erected in 1781 and is considered the oldest Hindu temple in Malaysia. Masjid Kampung Kling (mosque), which was built in 1748 is considered one of the oldest mosques in Malaysia. And the Cheng Hoon Teng Temple has its own colorful history as it was founded in the 1600s during the Portuguese and Dutch occupation.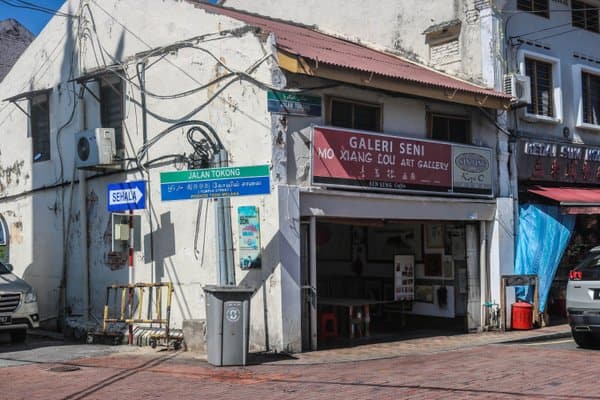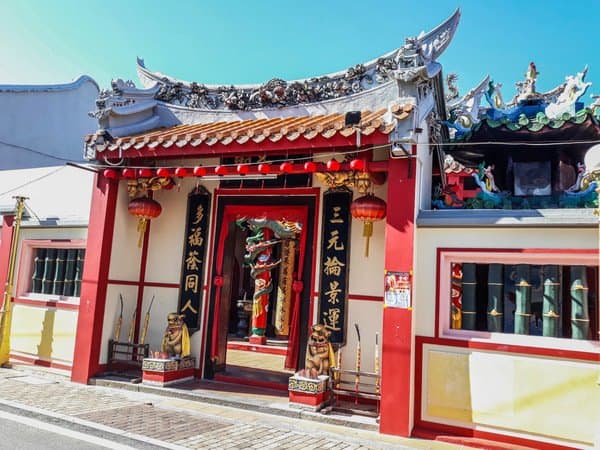 Amazing that the buildings are still standing, but they look pretty good for their collective ages so be sure to take some photos!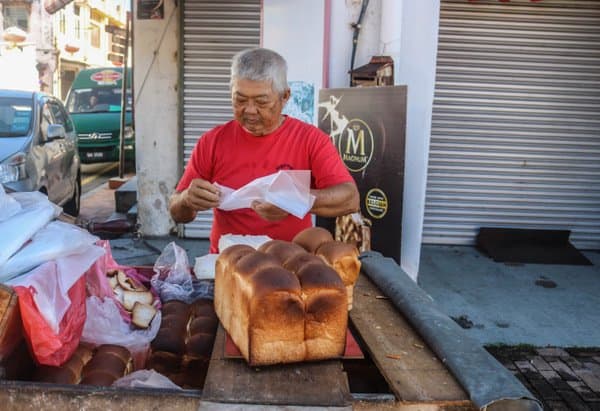 But Jalan Tokong isn't only about famous houses of worship, the surrounding old buildings and decorative front stoops are just plain interesting to look at. Various traditional tradesmen and women are also colorfully present, such as the famous blacksmith Chin Weng Lee and the popular Harmony Street bread man. It's a lovely walk and relatively crowd free, so put on some comfortable shoes and go for it!
Malaysia China Friendship Botanical Square:  Jalan Tukang Besi
Sri Poyyatha Vinayaga Moorthy Temple:  Jalan Tukang Emas, 06-281 0693
Masjid Kampung Kling:  Jalan Tukang Emas
Cheng Hoon Teng Temple:  25, Jalan Tokong, +60 6-282 9343
5. Wrap Up Your Day in Melaka, Bargain Hunting at Pahlawan Walk Market
Before you wrap up your day in Melaka City don't forget to stop at the Pahlawan Walk Market at Plaza Mahkota! It isn't all 'I Love Melaka' T-shirts and handbags at this eclectic market, but they do have their fair share of Melaka collectables.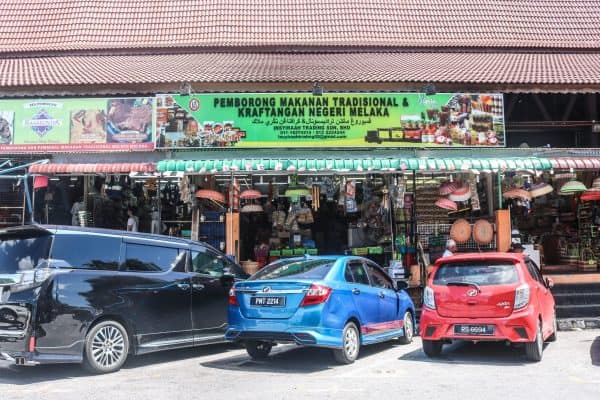 However, they also have some great bargains on everything from household goods and clothes to spices and homemade products. Great place to stock up on homemade Gula Melaka palm sugar or fresh Sambal Belican in addition to an assortment of traditional local snacks. The vendors are friendly and will give you a healthy dose of Malaccan hospitality.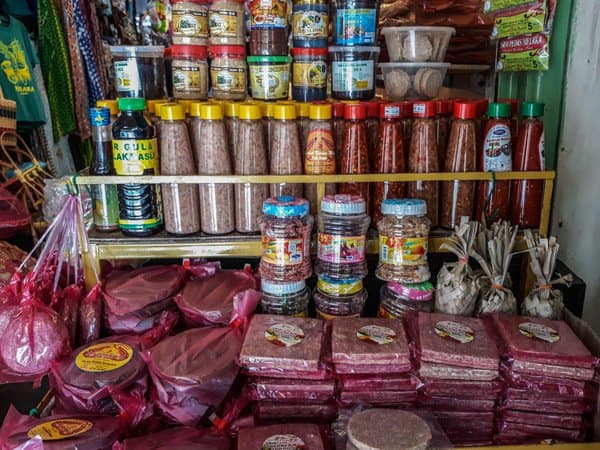 Pahlawan Walk Market: Jalan Merdeka
Open: Daily 10:00am until 10:00pm
Here's a little visual aid for your non-touristy day in Melaka City
See? Plenty of cool extracurricular things to do in Melaka City. Even if you're a local, politely giving the obligatory tour of Melaka for your first-time visiting family and friends, you will have a few extra options to keep yourself entertained as well. You can also avoid those throngs of tour bus occupants all headed for the popular sites. But then of course you can also embrace those special new friend moments with a keepsake photo. Either way you will have a fun day in Melaka City!
Getting to Melaka City is pretty straight forward. It's a 2 to 3-hour journey south of Kuala Lumpur by car or by bus. You can check bus schedules or book tickets at Bus Online Ticket HERE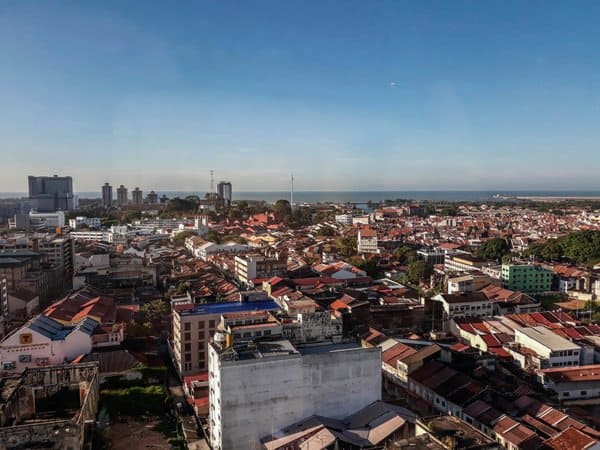 And if you decide to stay overnight, there are plenty of excellent hotel choices in Melaka City. I stayed at the Ramada Plaza by Wyndham Melaka and loved the convenient location as well as the panoramic window view from my room. The artsy looking Layang Layang Guest House also caught my eye as a budget friendly option with lots of character. Just like Melaka City itself.
How about you, have you spent a day in Melaka City?
What are some of your 'non-touristy' recommendations?