Anyone who has been to Tioman Island, Malaysia well knows the challenges of getting there. My own first-time efforts were flat out embarrassing, due to (at the time) lack of consistent how-to-get-there information, bus and ferry schedules, and me being geographically challenged to begin with. I was elated to discover that SKS Airways had recently started flights to Pulau Tioman, Pulau Redang and Pulau Pangkor. With monsoon season fast approaching, I was ready to pack my bags and take one of the SKS Airways flights to Tioman Island ASAP.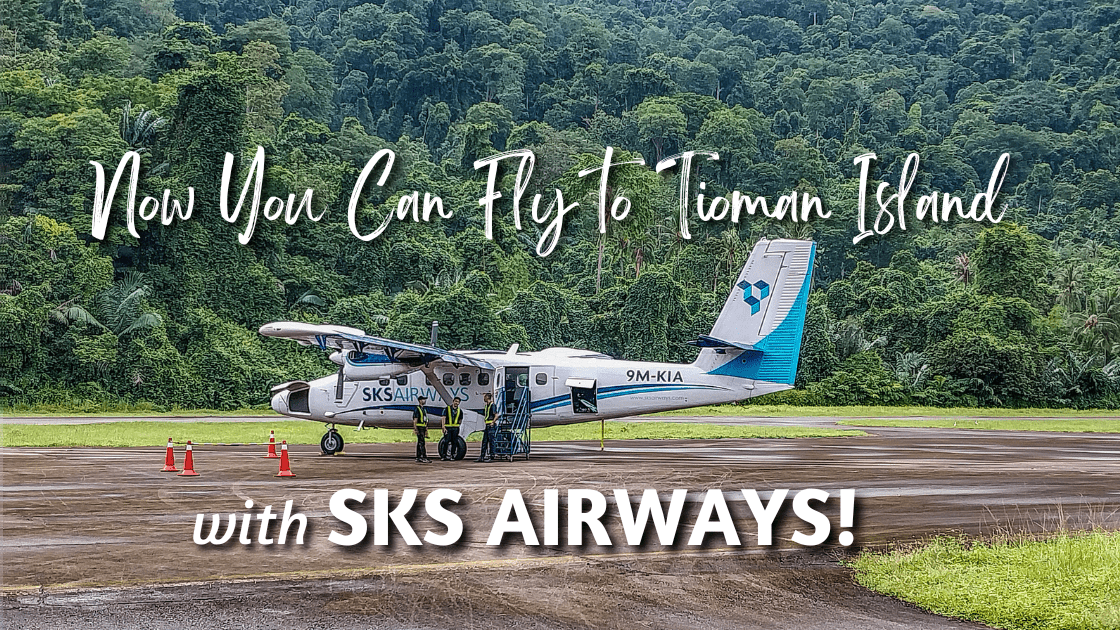 I've never heard of SKS Airways, who are they?
Malaysian owned SKS Airways was incorporated November 2017. SKS Airways is a commercial airline offering passenger, cargo and charter services. They are part of the SKS Group of companies (founded in 1983) and are a member of the International Air Transport Association (IATA) and International Civil Aviation Organisation (ICAO).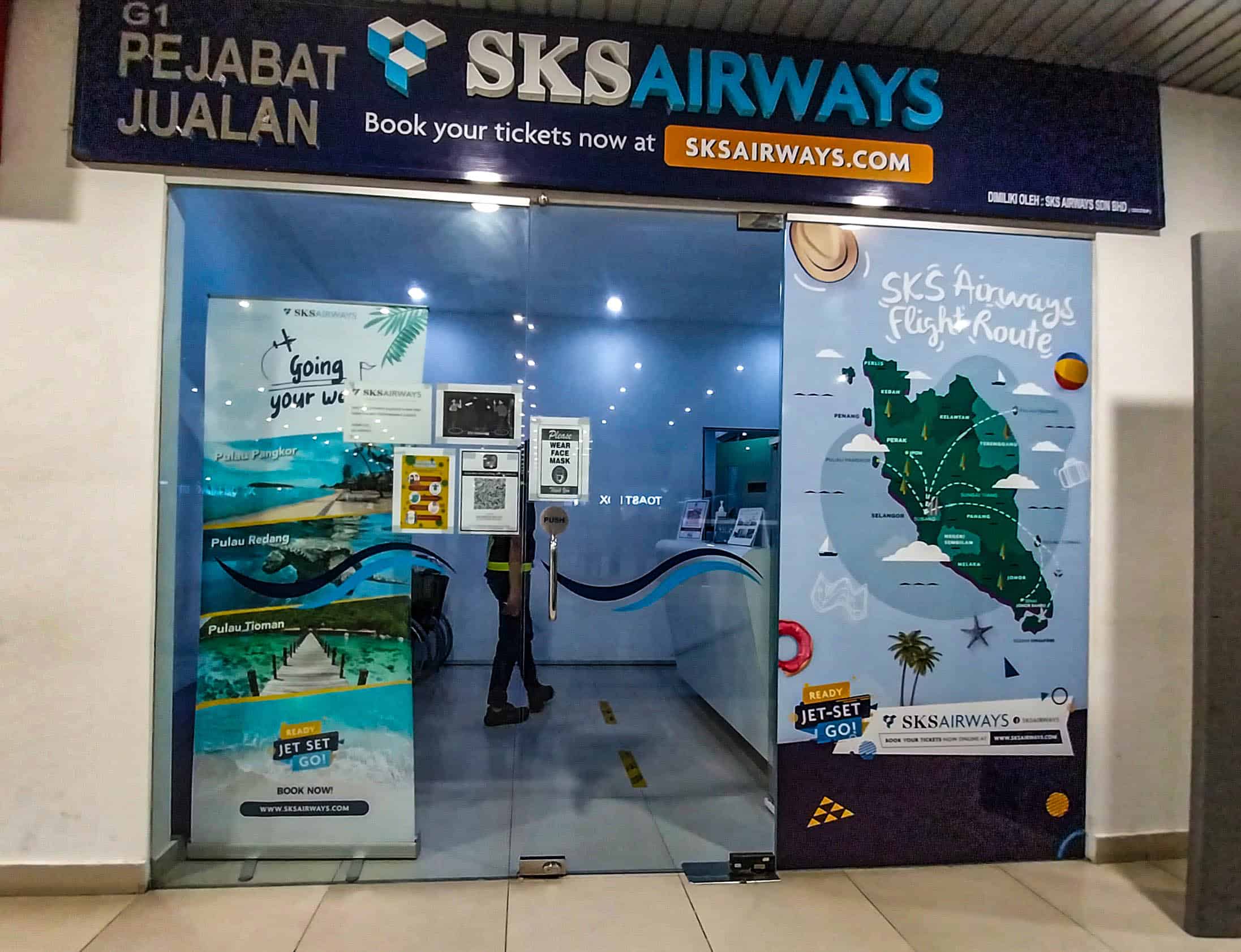 SKS Airways was awarded an Air Operator's Certificate (AOC) by the Civil Aviation Authority of Malaysia (CAAM) in October 2021, and the Malaysian Aviation Commission (MAVCOM) awarded a full Air Service Licence (ASL) to SKS Airways in January 2022.
But isn't flying expensive?
For some, the cost and time it takes just to get to Mersing or Tanjong Gemok is unavoidable. For me, coming from Langkawi, I either need to fly to Kuala Lumpur or Johor Bahru and then catch a bus and then catch a ferry. Same for folks in Penang, unless they drive themselves to Mersing or Tanjong Gemok. But regardless, it is almost guaranteed that you will be spending the night somewhere enroute. Why? Because the flight, bus and (tide dependent) ferry schedules can vary a lot. If you don't believe me, give it a try and let me know how it worked out for you.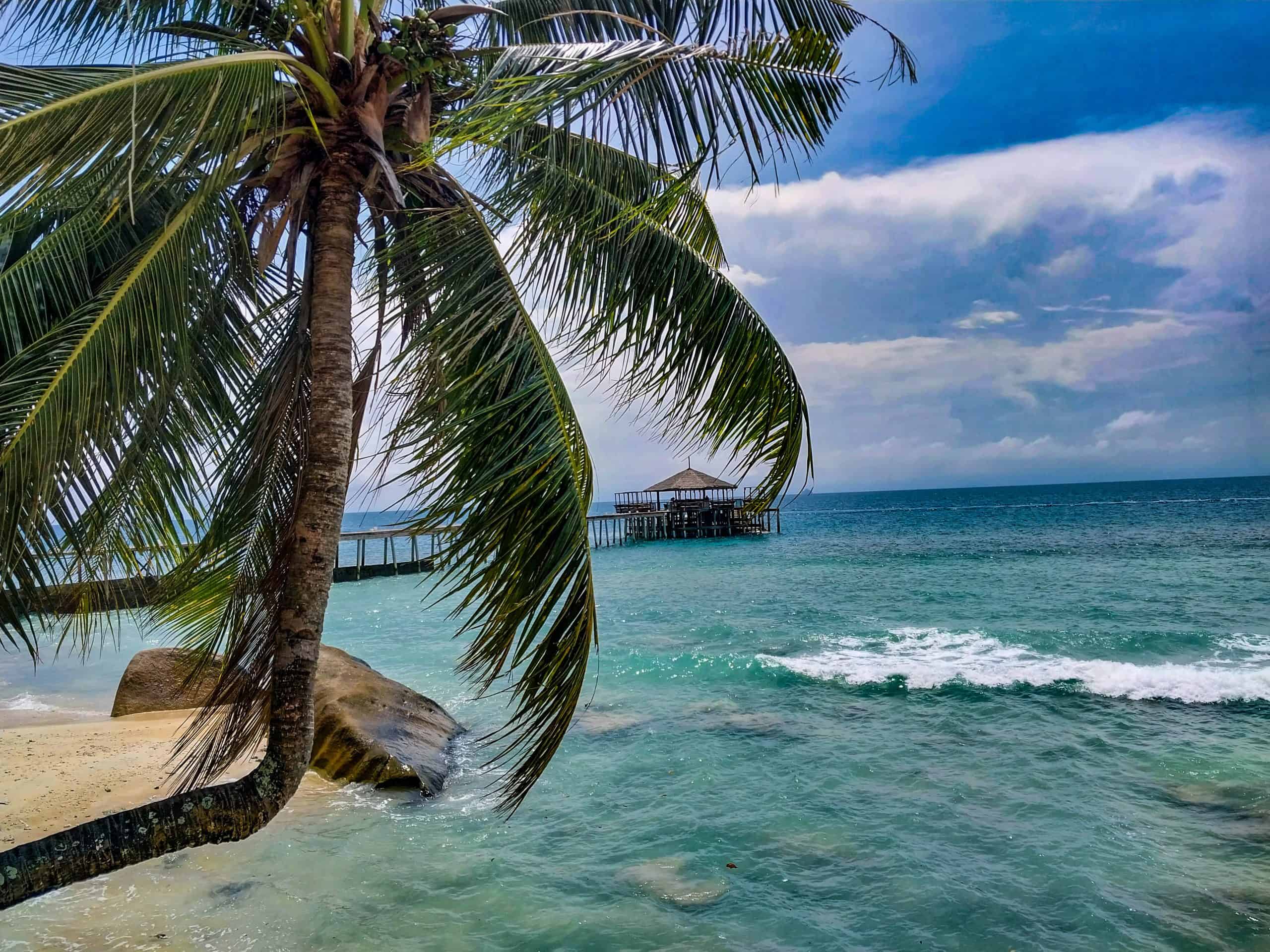 Not that I'm a mathematical genius, but when I add up the on-the-ground travel expenses, not to mention my time, it comes pretty darn close to the price of a direct, time saving SKS Airways flight. A night in a hotel+ bus ticket+ ferry ticket is about 250-300RM give or take. And my precious loss of time? Don't even get me started. Taking advantage of SKS Airways' flights to Tioman Island (only 1.5hrs + 30 mins check-in) is a no brainer. You can read more about Tioman Island (and my past efforts of getting there) here: Pulau Tioman Just an Island Hop Away
Ready Jet-Set Go! with SKS Airways
Once you've secured your booking, the SKS Airways check-in is essentially like any other airline check in. The airline asks that you check in 2 hours prior to the airport departure and that process is quite fast, especially considering they have limited seating. They also run a tight ship when it comes to scheduled departure times; the gate will close 10 minutes prior to take off. Don't wander off or you will be left behind.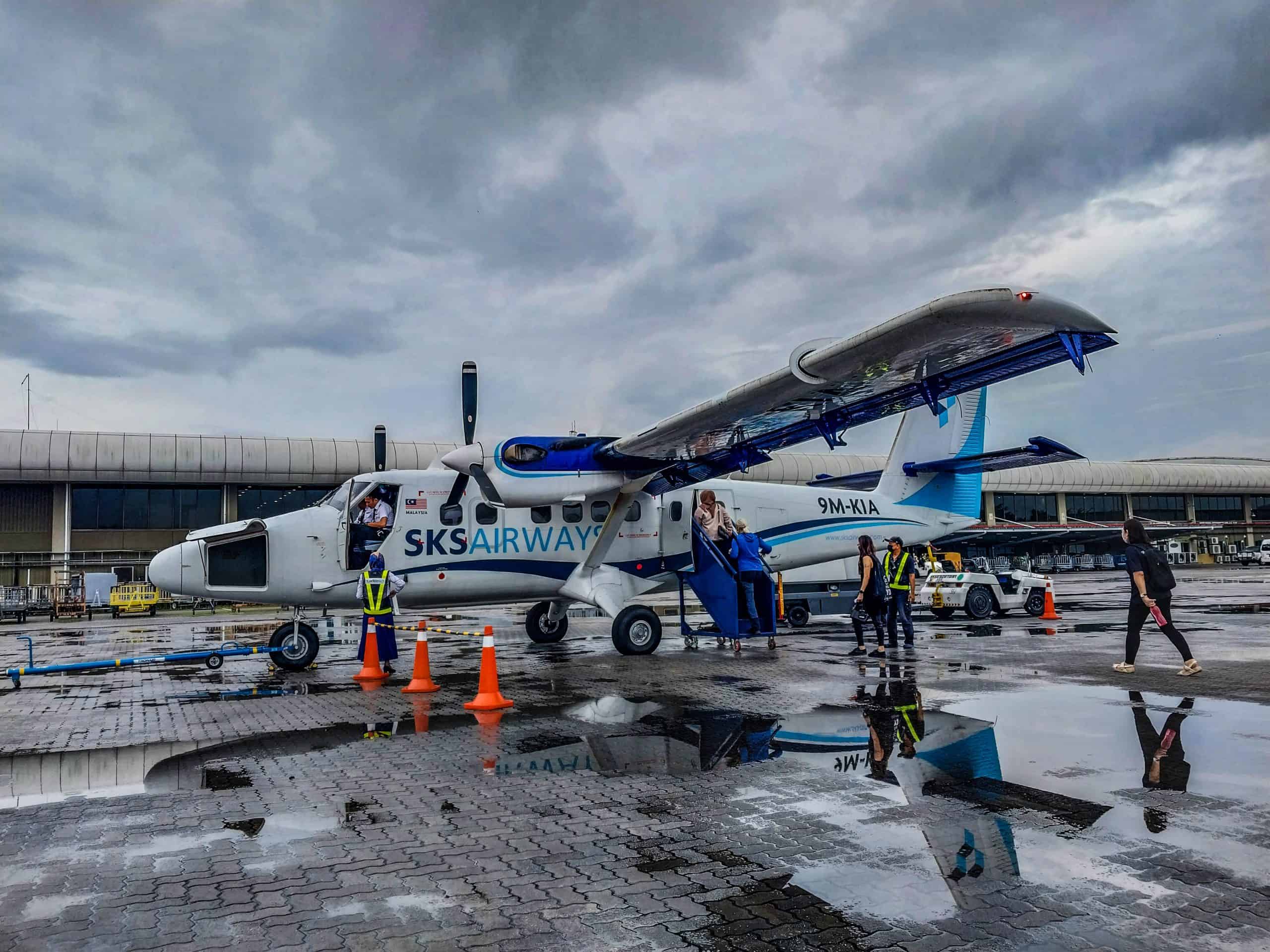 Due to the size of the plane, baggage is limited, so if you are an over-packer (like I tend to be), now would be a good time to practice being a minimalist. If you happen to be a foreign visitor traveling through Malaysia and have a lot of luggage, SKS Airways can safely secure your excess baggage at their Subang Airport office until you return from Tioman.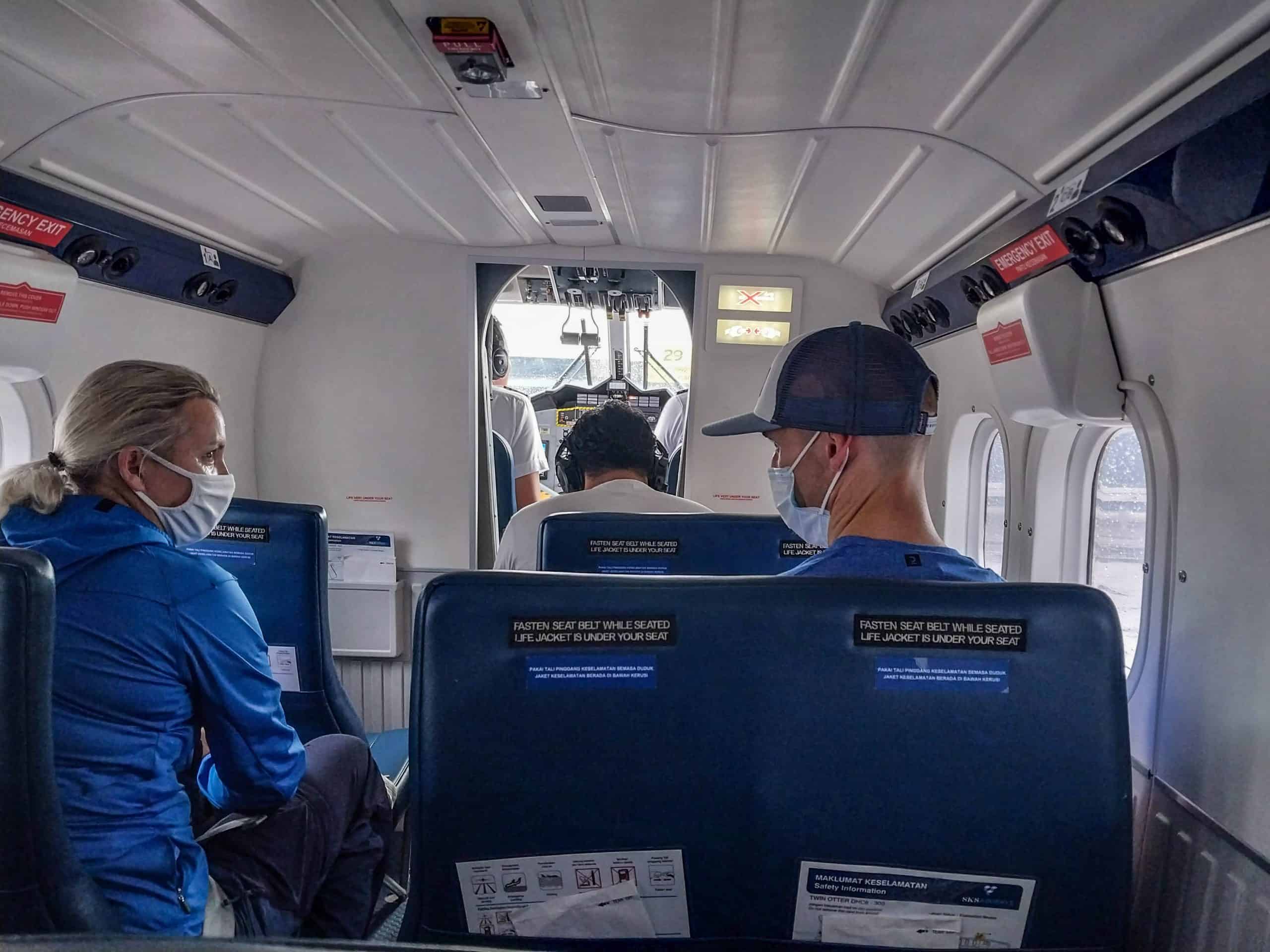 Tioman Island is a remote island destination, not Paris, so don't worry about wearing the same thing twice, because no one is going to notice or care. If you have unavoidable excess baggage weight, you will need to pay a little extra for the allowance. You can read more about SKS Airways baggage rules HERE
SKS Airways safe flights to Tioman Island
Unlike other airlines, there is no onboard safety briefing with SKS Airways. Most of us already know the basics anyway (assuming this is not your first time on an airplane). But the airline does have safety information cards on board. They also request you watch their safety briefing video prior to takeoff: SKS Airways Flight Safety Briefing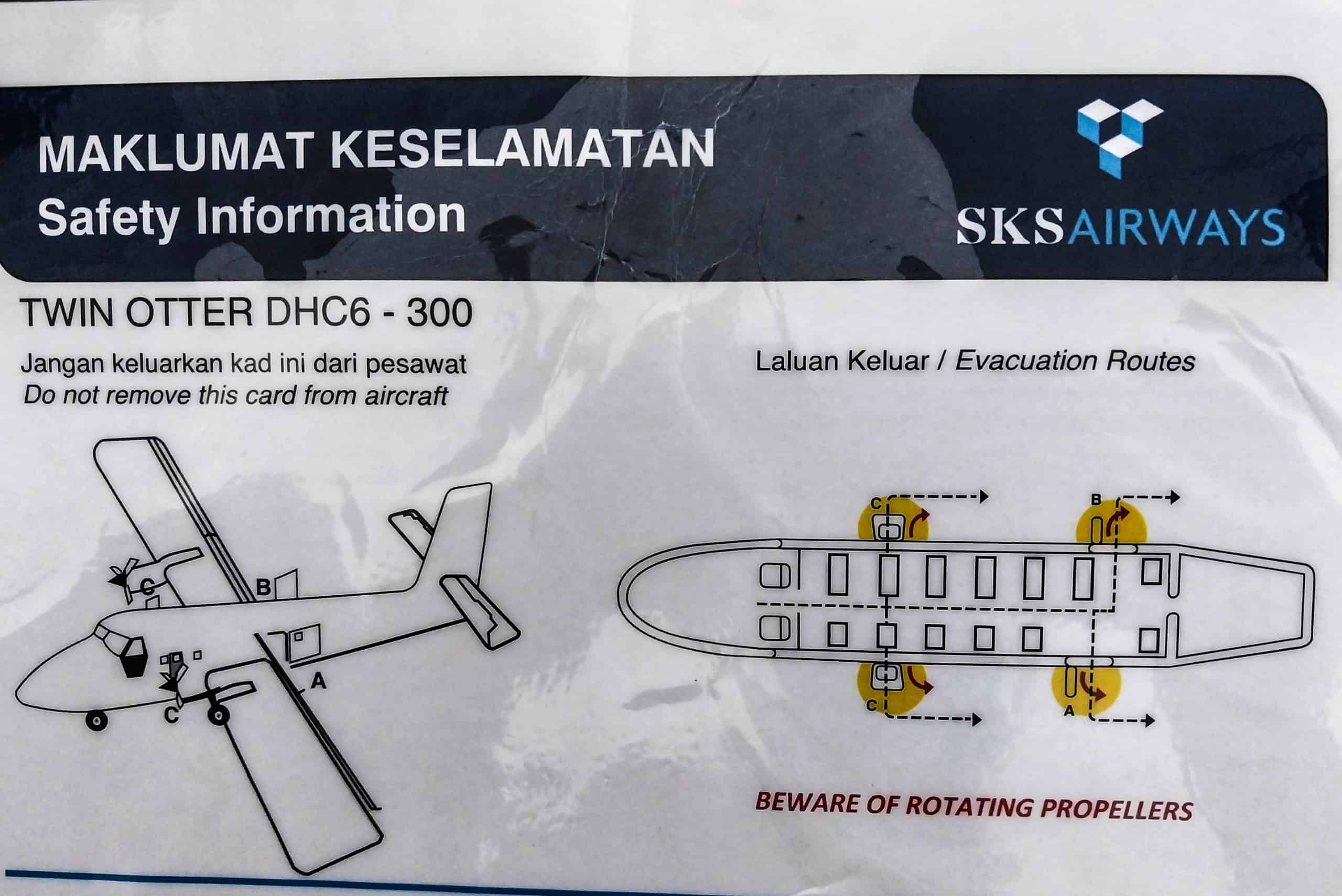 From their website:
"This video contains important safety information ahead of a flight. The pre-flight briefing is one of the most important parts of the daily operations of SKS Airways. We do it every day, and before passenger boarding on every flight. Before you board the plane, it is advisable to watch this pre-recorded 3-minute video briefing about safety features and instruction of the aircraft. In general, a passenger who listens to the safety briefing is a safer passenger. So, please give us your attention while watching. Have an enjoyable and safe flight! "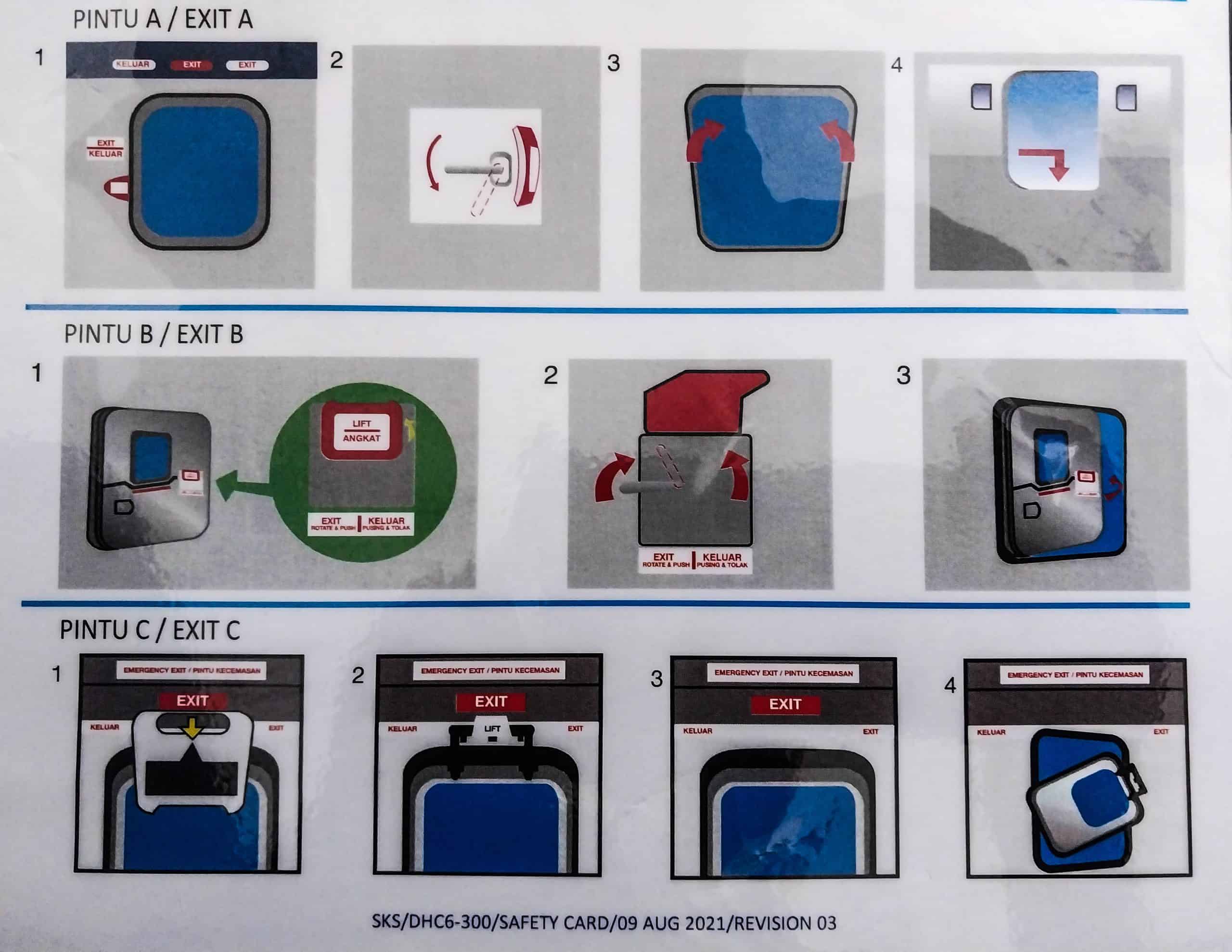 How is the Flight to Tioman Island?
SKS Airways use a DHC6 Twin Otter prop plane for their flights to Tioman Island. There are just 19 seats on the plane, but only 16 are used for passengers. One side of the plane has two-passenger seats and the other side has single passenger seats. I was personally more comfortable in the two-passenger seating option, but with the flight being less than 90-minutes it didn't really matter to me. It was still 100% more comfortable than any 4-hour+ bus ride.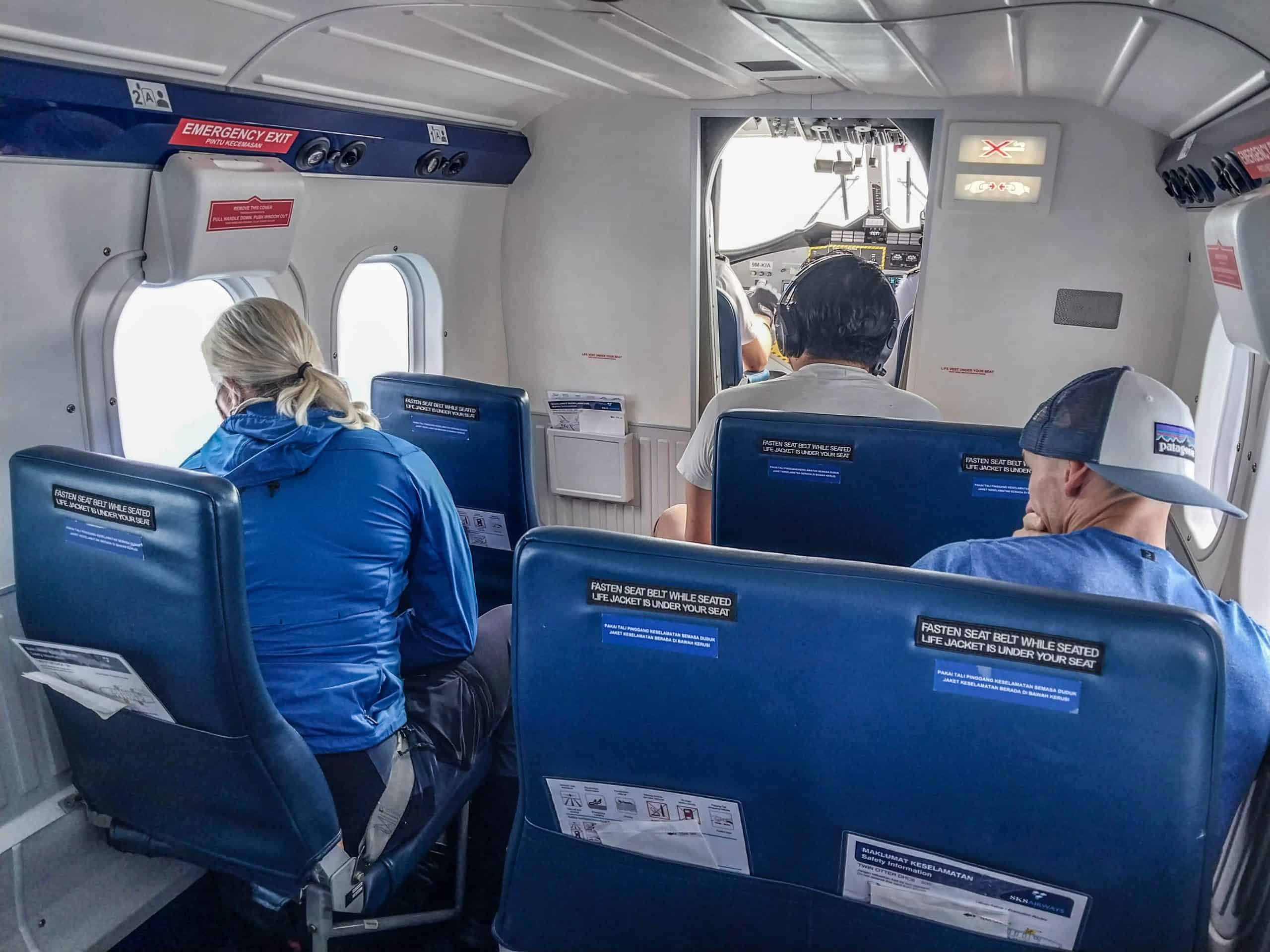 The seats are simple, but they are practical and get the job done. Due to the size of the plane everyone essentially has a window view, which is a bonus in my book. The temperature inside the plane goes up and down a bit, so dressing in layers is a good idea. Passengers have some control over their immediate area temperature variations, but better safe than sorry.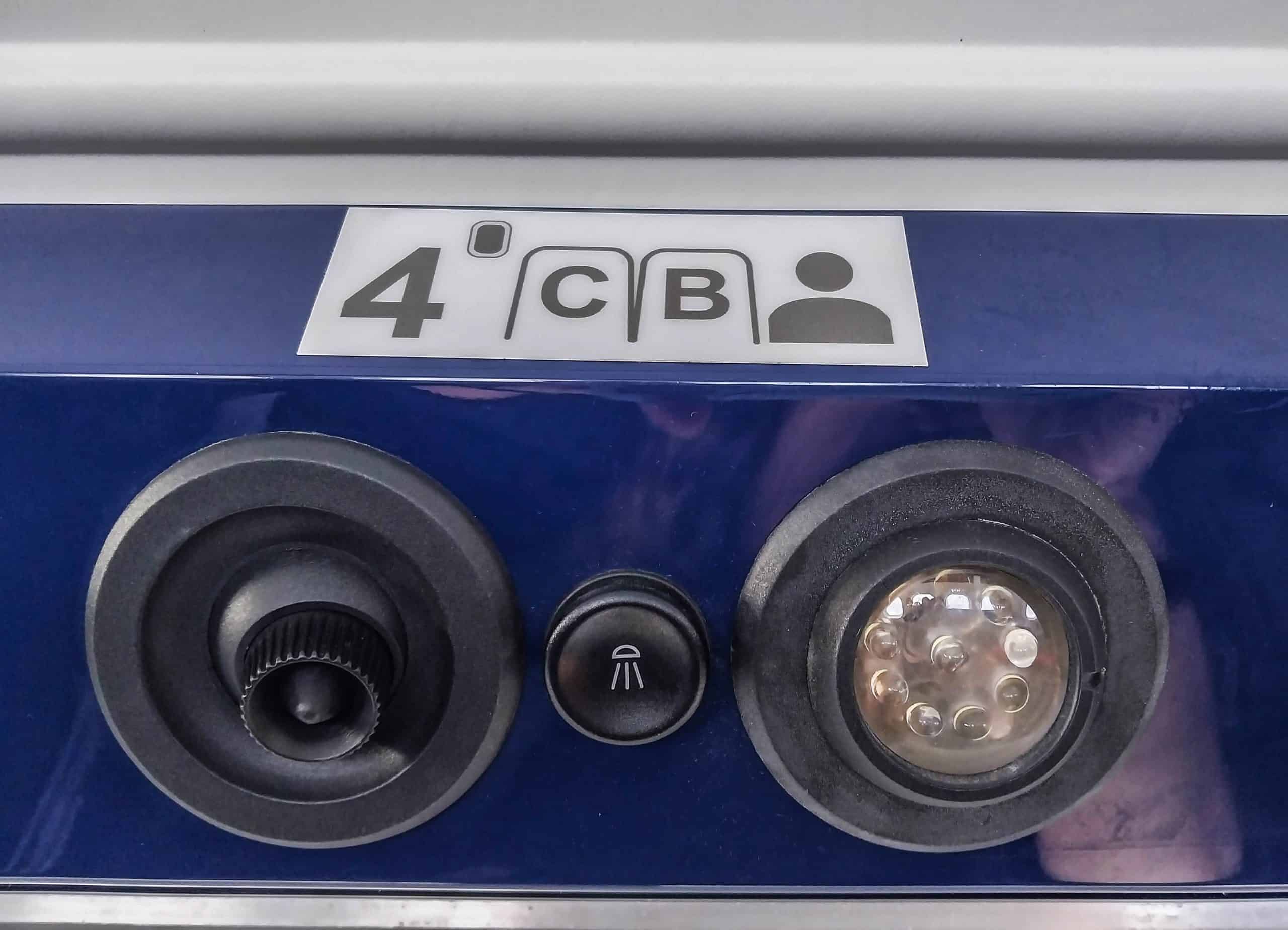 Inflight services are non-existent, so bring your own water and snacks (within reason). You won't die of starvation in 90-minutes, but there are plenty of places to grab quick bite (non-messy) food at both airports; Subang and Tioman Island.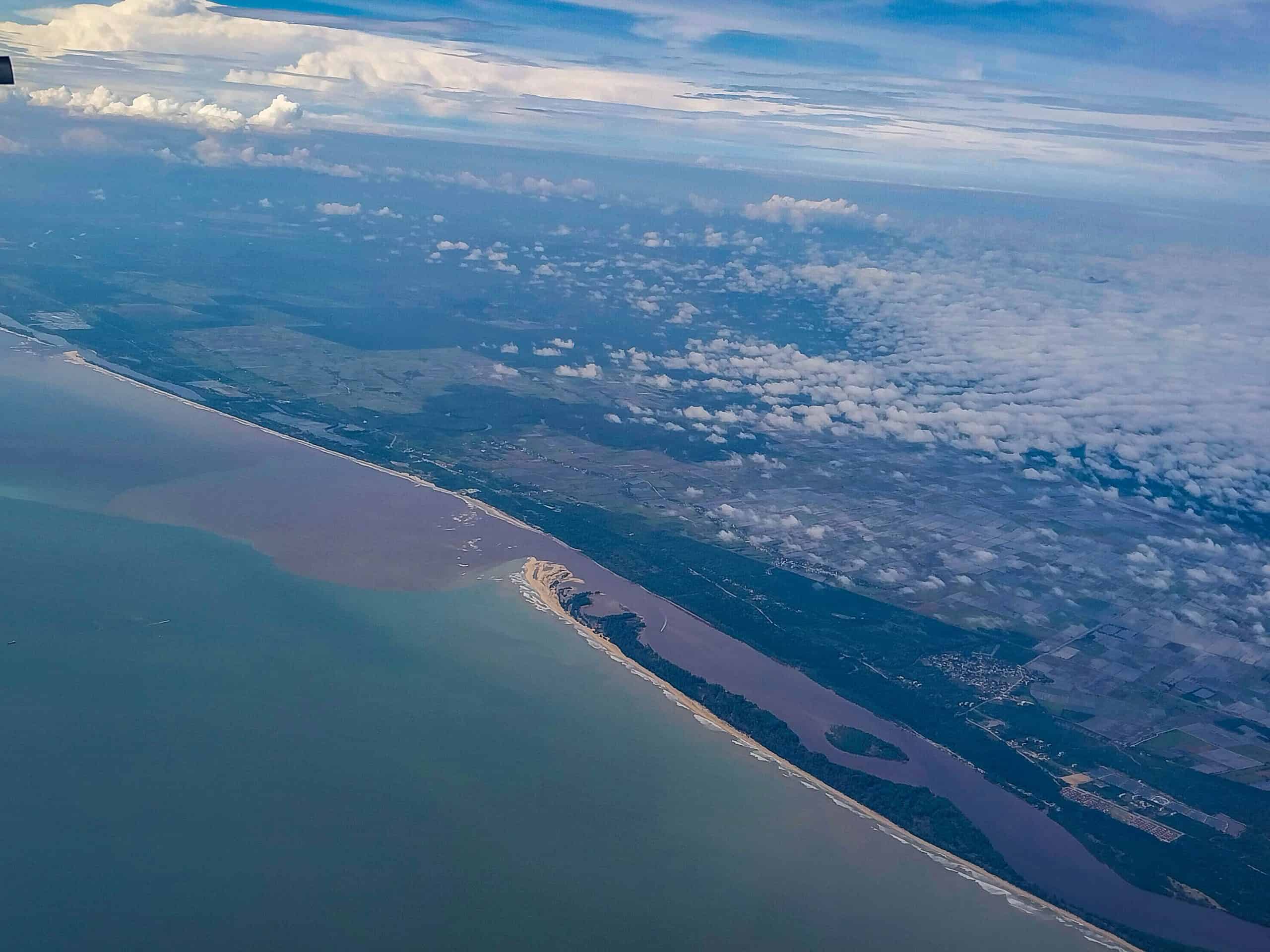 Taking off and landing with SKS Airways is one of the smoothest experiences I've had in a while. The DHC6 Twin Otter also handles random turbulence quite well. I was impressed to say the least. And the pilots completely instilled confidence in their flying expertise. I felt very safe across the board.
Arriving to Tioman Island
Once you have arrived in Tioman, if you are staying in Kampung Tekek or Kampung Juara, you'll just need to get a taxi or arrange for a ground transfer from your accommodation of choice. If, however, you are heading to an accommodation that will require a water taxi, it will be best to pre-arrange that with your accommodation. Or immediately head to the nearby jetty and make arrangements. Despite what some sources may tell you, water taxi availability can get limited during 'monsoon' as well as later in the day, so the sooner you secure a ride, the better.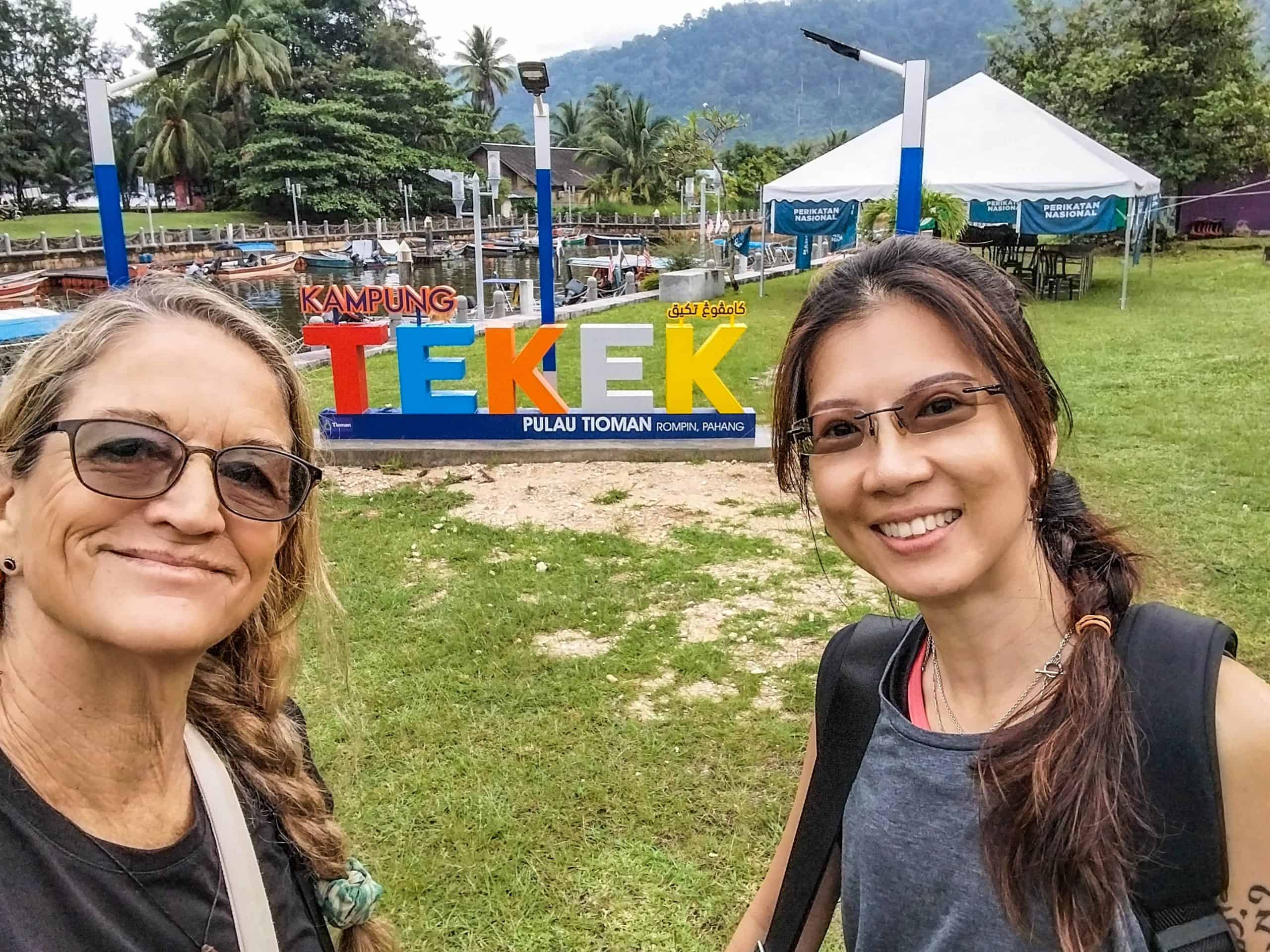 Departing from Tioman Island
Be on time! If you are going to need a water taxi to get back to Kampung Tekek, then be sure to pre-arrange one and do not wait until the day of departure. Arrive two-hours ahead, scan and check your baggage and wait. Nearby exploring or grabbing a pre-flight meal is also doable, but remember when you re-enter the airport you will need to rescan your carry-ons and reshow all your travel documents to the airport staff.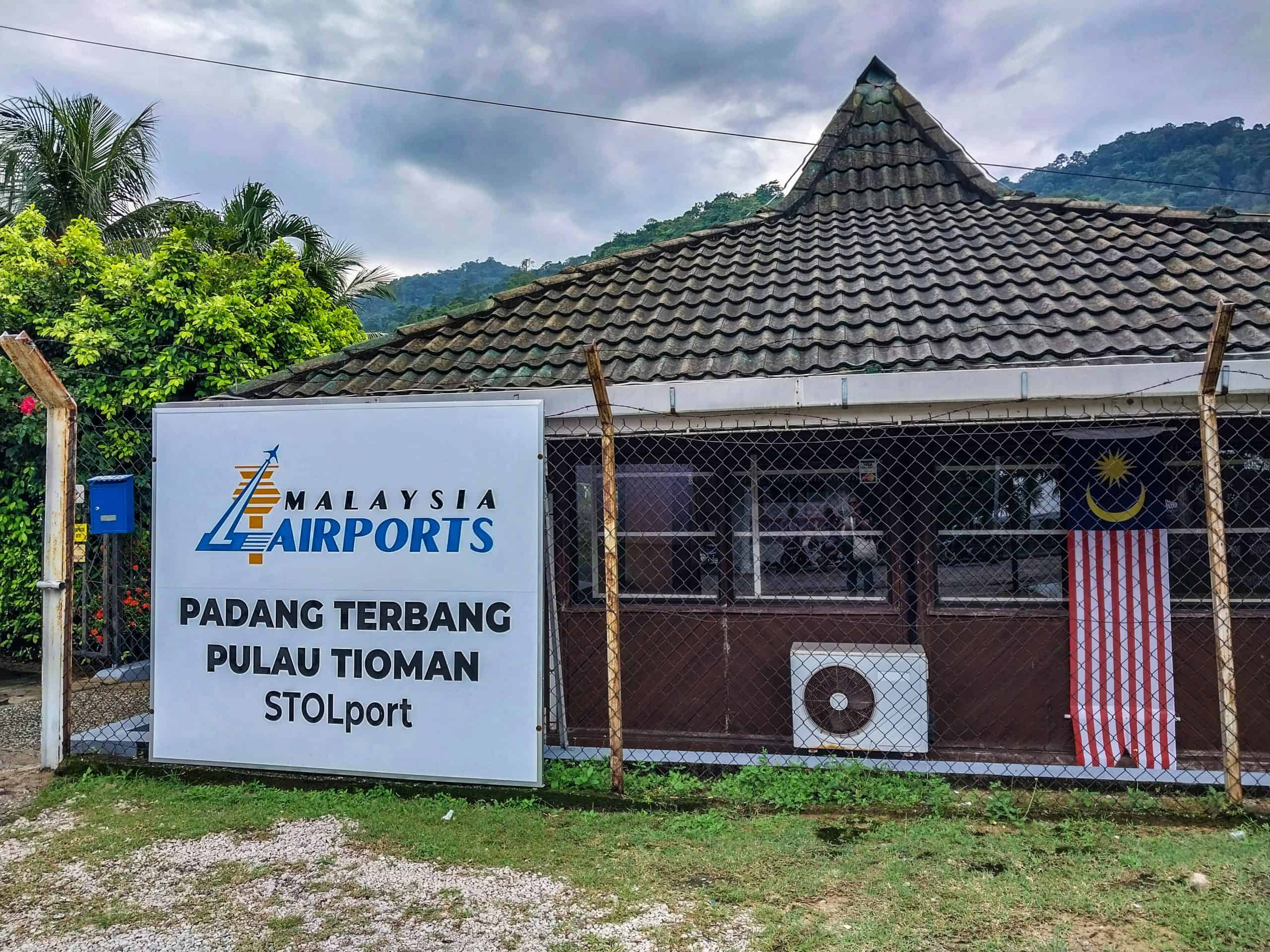 Is flying to Tioman Island for everyone?
Taking a flight to Tioman Island is super convenient and affordable, but not necessarily for everyone. Anyone with claustrophobia might want to check with the airlines for their recommendations. Extra large passengers, might have issues as well, because the seats are built for the average size. Having energetic children in tow could also be an issue, because there is no running up and down the aisles on the flights to Tioman Island. Space is limited and the passenger seating is more intimate; a great time for kids to just quietly watch the passing clouds, read a book or play a quiet game. Any queries or concerns can easily be answered by SKS Airways directly, so give them a call.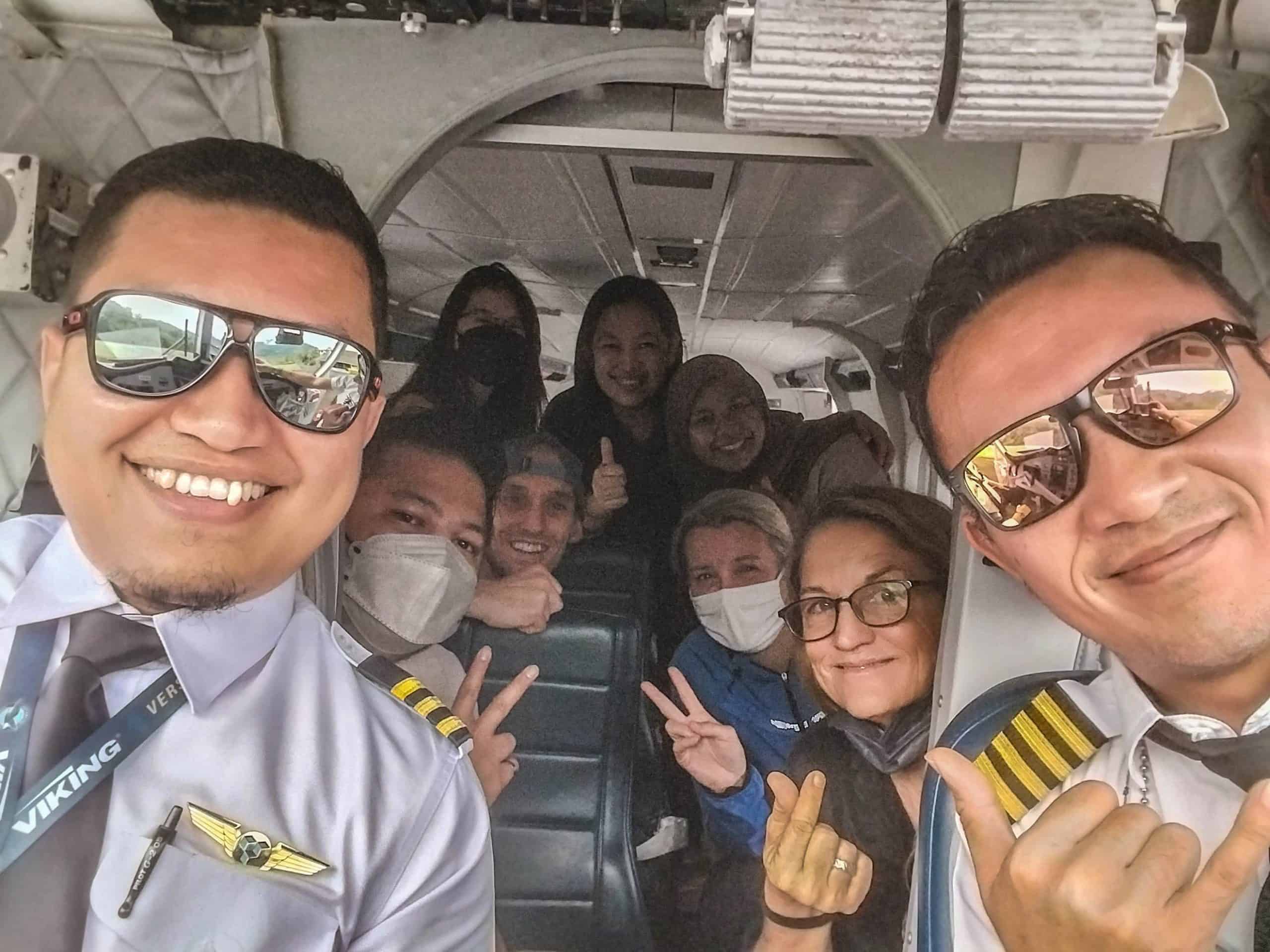 Flying to Tioman Island with SKS Airways is an incredible experience. I absolutely loved it, and am looking forward to using their services for future flights from Subang to Tioman Island as well as Redang Island and Pangkor Island. SKS Airways offer some great all-inclusive packages too which you can check out HERE. Or you can just book your flights to Tioman Island a la carte.
For more information you can contact SKS Airways direct:
SKS Airways : 016-7139163
SKS Xplore : +6016-8519163  |  +603-78317422
or email them at : [email protected]