The thought of stopping in Trang, Thailand seemed like a great idea at the time. Located smack in the middle of my Bangkok to Langkawi road trip,  it would be the perfect spot to catch my breath. I had envisioned exploring the National Parks and those gorgeous beaches of nearby Hat Yao. Perhaps tossing in some area island hopping too. And when I was offered a couple of nights at Rua Rasada Hotel, it was a tropical done deal.
But after winding up three weeks in Thailand under occasionally hazy skies, my arrival into the Trang Airport made me gasp in shock. The haze (a by-product of annual forest burning in Indonesia) had become even worse. In fact the entire town of Trang was dark and grey with the haze. The air smelled and tasted of pure smoke. But as I shuffled wearily from baggage claim, there he was. My Rua Rasada Hotel escort stood like a beacon of hope.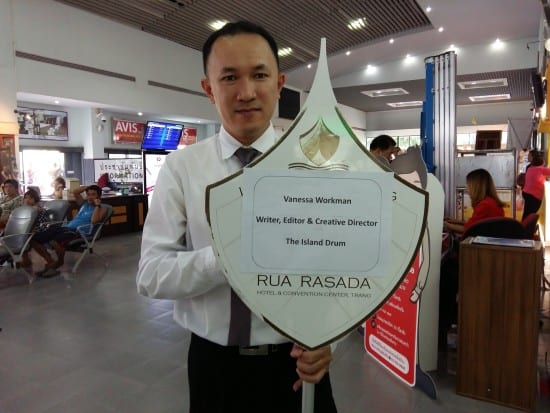 A quick 15-minute zip from the airport and I was delivered in style to the colossal Rua Rasada estate. It may not be obvious at first glance, but the Rua Rasada's architectural design was cruise ship inspired, thus appearing as if it had just come into port. It's more obvious at certain angles, but none the less it makes for one very unique building along the Trang skyline. My very own port in the hazy storm, situated on 26-acres, overlooking the quaint township and distant mountains.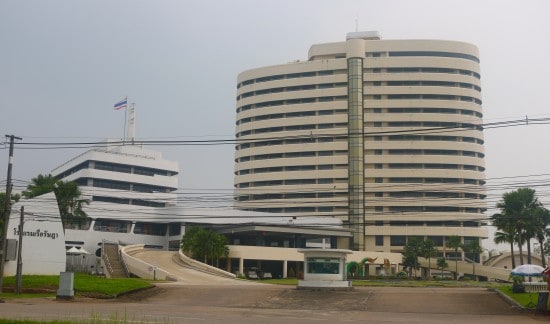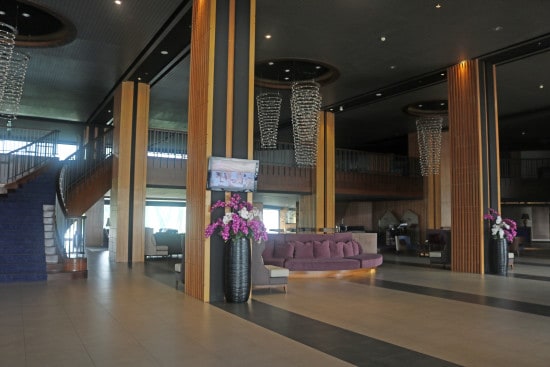 Things were quiet at the hotel and I assumed the haze may indeed have had something to do with it. But upon seeing my opulent room I thought it was more likely the other guests were simply in their rooms taking full advantage of such comfortable luxury. Although a large bath tub would have been a pleasant addition, my deluxe room was otherwise perfect. Inclusive of a massive king sized bed, a spacious desk and work space, separate settee lounge area and a well stocked mini bar. Bonus points for the private balcony that would have had an incredible view had it not been for the haze.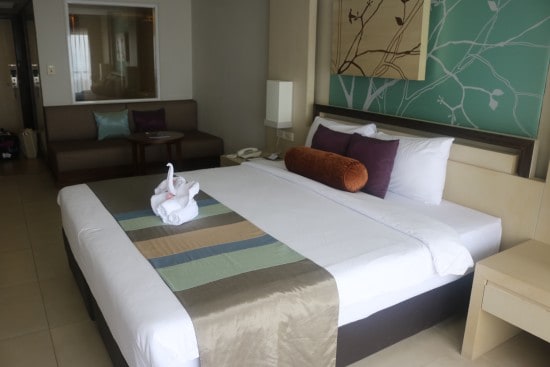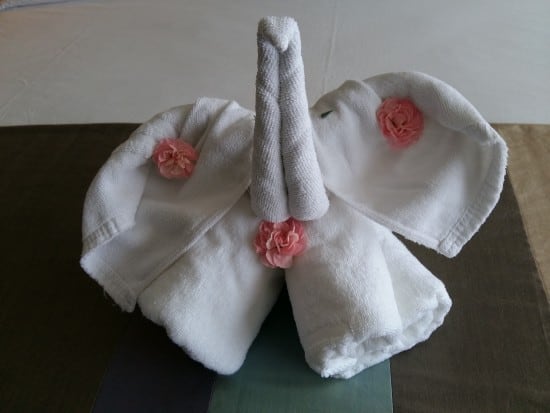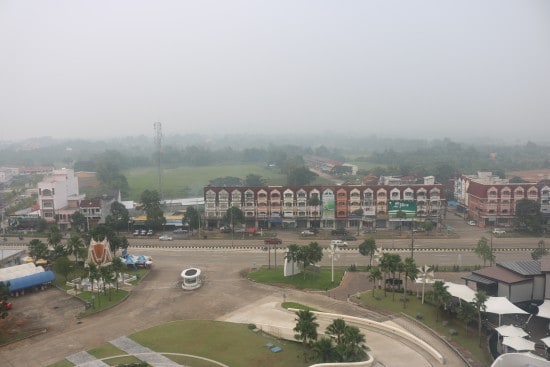 Rua Rasada Hotel is full of wonderful surprises, including having excellent cuisine available at their in house Pakarang Restaurant and the aptly named Pier88 Restaurant & Bar,  adjacent to the hotel. The breakfast buffet at Pakarang gave me the opportunity to try some local flavors in addition to having a good old fashioned 'western' style omelet. But the big surprise was Pier88. Their menu was extensive and I give them full credit for making me a new fan of fish head curry.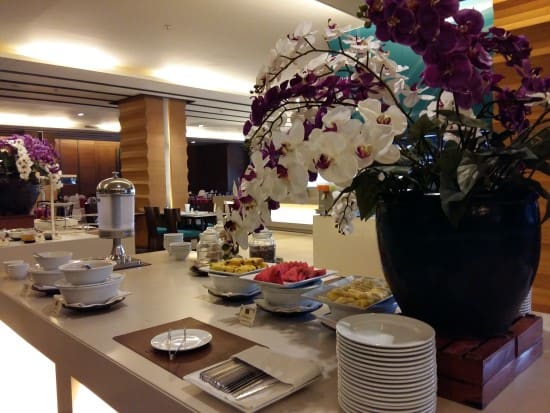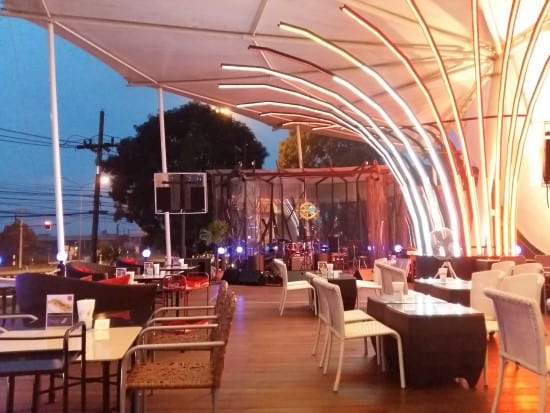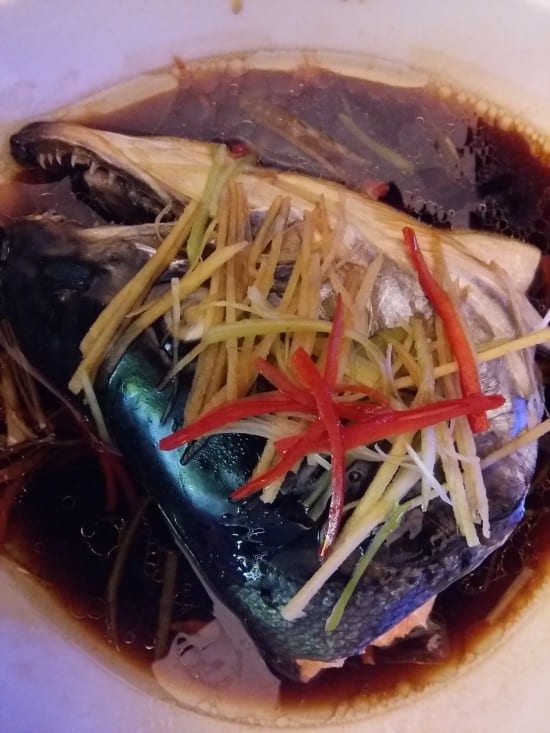 But of course that's not all. The Rua Rasada Hotel has a luxurious swimming pool, that would be a perfect place to while away the day under sunny clear skies. They also have an in-house Spa. The Petra Spa offers everything from luxury body scrubs to Traditional Thai Massage. And if you feel like exploring the neighborhood, just down the street is a shopping center and a night market. If you care to venture further, the hotel's front desk can arraign transportation to check out the Peninsular Botanic Garden or the adorable Katang Train Station. Either way, there is lots to do in Trang and Rua Rasada Hotel is the perfect luxury basecamp, and hopefully you'll have plenty of clear blue skies. You can check rates and availability HERE

*I was an invited guest of Rua Rasada Hotel, but my opinions are my own. I loved this hotel so much that I stayed an extra non-hosted 'hazy' day.

Rua Rasada Hotel
188 Trang-Phattalung Road
Muang Trang, Trang 92000
Tel: 66 (0) 75 214 230 Fax: 66 (0) 75 214 250
[email protected]
www.ruarasadahotel.com