I had been by the Langkawi Buffalo Park on several occasions, either driving past or running with the Hash House Harriers in the area. I finally took the time to pay them a visit and see just what they were all about. The first thing that hit my senses was the smell of sweet grass, manure and well,  buffalo. It's a pleasant country smell and to those of you that have ever spent time on a farm or ranch, one that instantly brings back those memories.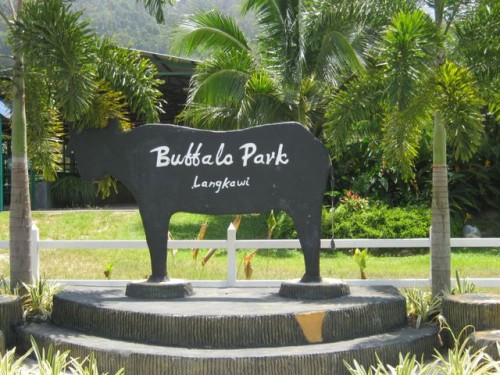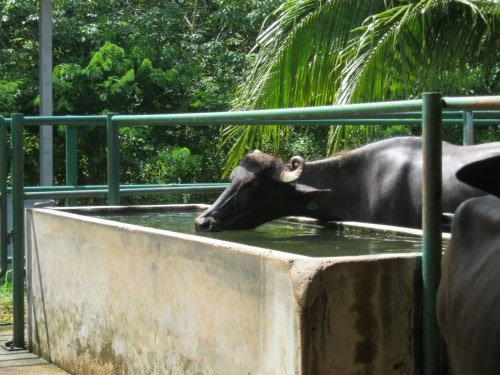 On the reception desk there was a tray of small glasses and a pitcher of warm and fresh buffalo milk. With a little hesitation I took a sip, then finished off the glass. The milk is rich and delicious which is why the cheese is so good! Walking past the reception area and through the milk processing area you come to the large open-air barn. The more than 100 Murrah and Swamp Buffalo are separated into different pens: milking, mothers and calves, bulls and young females.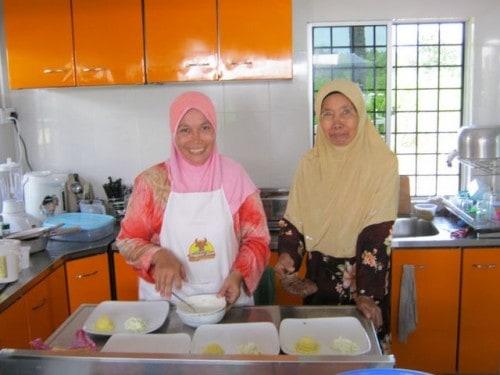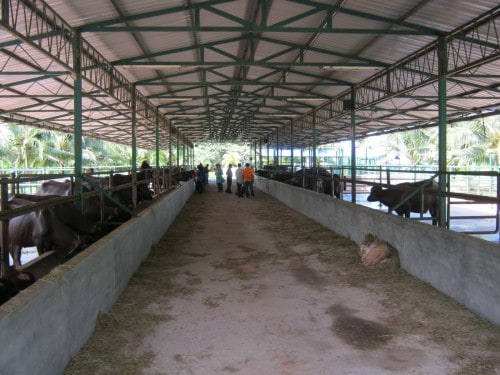 The buffalo greet you with friendly looks and sounds as they vie for space at the feed trough to get a bit of fresh grass that is available for the visitors to feed the animals. The open-air barn is kept spotless and it's a great pleasure to be able to get close and friendly with these magnificent creatures. Buffalo Park even grows and harvests their own grass and hay.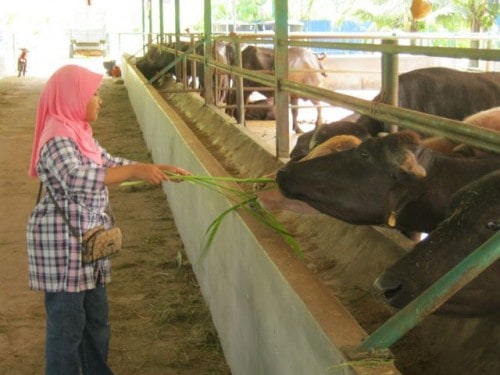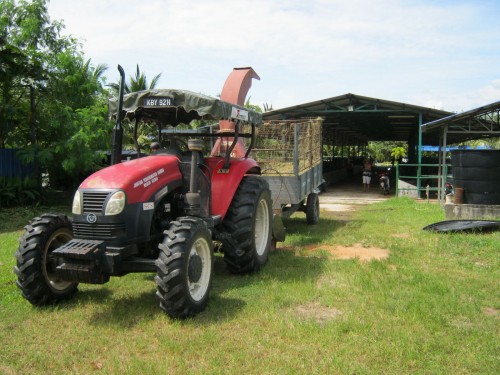 For the more adventure minded the park offers buffalo riding and anok (a traditional cart) rides. And you also get to wear a a traditional 'outfit' provided by the park, which is a great photo op. And I will say that riding a water buffalo should be on everyone's bucket list!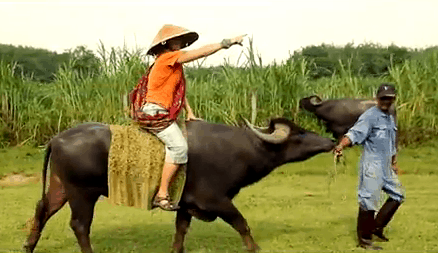 After your visit with the buffalo you walk back through the processing building where you can watch the workers make cheese, yogurt and ice cream. Then it is on to the cafeteria area where you can purchase ice cream, ricotta and mozzarella cheese and if your hungry, a buffalo steak dinner!
Buffalo Park Langkawi                                              
Kampung Nyior Chabang
Mukim Bohor, Langkawi
+604 966 7226
Open 9am-5pm (closed on Fridays)
DIRECTIONS