Hostels are not for everyone and I'm pretty sure I fall into that 'everyone' category. Or at least I was sure. I had written hostels off years ago after a brief uninspiring experience. But you can indeed teach an old dog new tricks and sway their opinions as well. My recent stay with 5 Foot Way Inn showed me just how great hostels can be if done right. And why the brand 5footway.inn is in fact a top choice of Singapore hostels.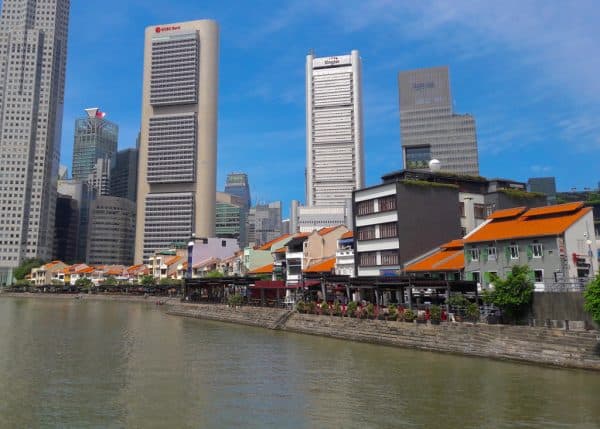 This may sound terribly old school but upon my arrival, I had expected to find an array of backpackers at various levels of road-weary disheveled-ness lounging around the premises. What I found instead was an eclectic assortment of travelers from all walks of life. Each with their own agendas as well as an obvious appreciation for the perks of higher end hostels like 5 Foot Way Inn.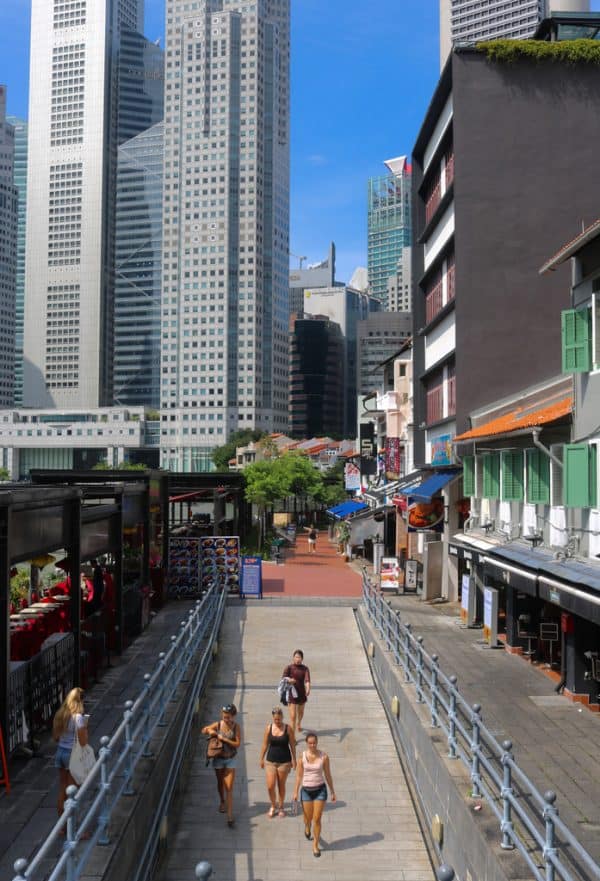 5footway.inn is the largest boutique hostel chain in Singapore. By giving new life to classic shop lot building spaces, they have created several unique accommodation options which will have even the most steadfast anti-hostel person rethinking their travel plans. Including me. I was able to compare notes on two of their locations during my week-long trip to Singapore; Project Boat Quay and Project Ann Siang. And truly there were none of the stereotypical 'hostel life' experiences that I had expected.
Project Boat Quay, the Ultimate Location
My Uber driver knew exactly where I was going. He spoke highly of the area, but I wasn't convinced. Imagine my surprise to find myself suddenly standing next to the Singapore River and double checking the address for 5 Foot Way Inn's Project Boat Quay. I had expected them to be located down some remote back alley, but there they were, smack next to the Singapore River and as promised, conveniently located between Clarke Quay and the Raffles Place MRT. In fact, as I found out later, Project Boat Quay has an absolute 5-star location with a multitude of local sightseeing, as well as restaurant, options within the immediate vicinity or just a short walk away.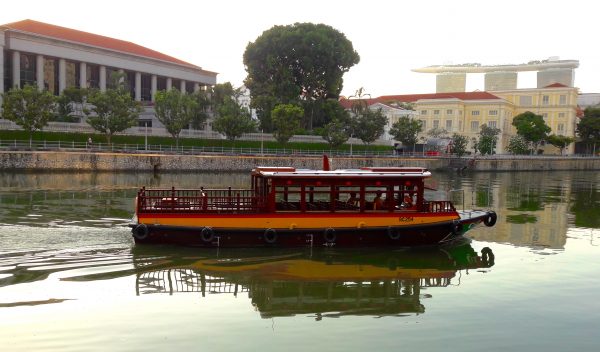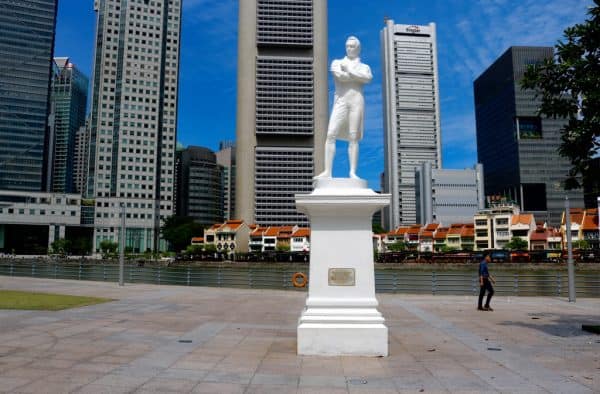 Plenty of Rooms
With a pre-determined idea of what hostel life was about, I had no idea what my sleeping arraignments were going to be. However, I was prepared to go with the flow for the sake of a new 'travel experience'. As I realized later, guests of Project Boat Quay have a choice between private rooms or dorm-style sharing, and each bed comes with private lockers, individual electrical outlets and small bedside lights. I stayed (solo) in a 3-bed, superior room, which came with a window view and a shared bathroom (down the hallway). I'm not a big fan of sharing bathroom and shower facilities, but Project Boat Quay does have an ensuite bathroom option for guests who prefer more privacy.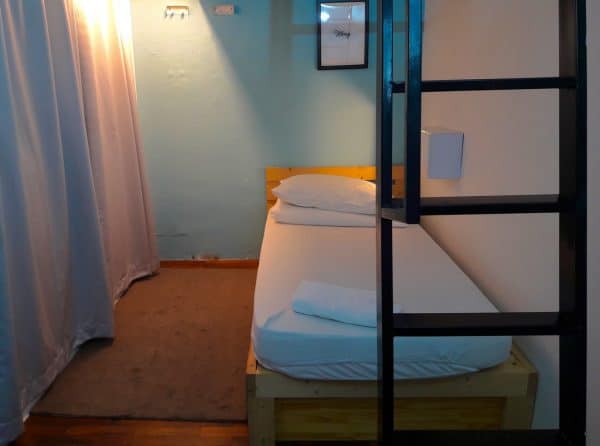 There are also 3 types of rooms available at the various properties; standard and superior rooms come with shared baths and only the deluxe rooms come with ensuite bathrooms. Most rooms come with at least one 'bunk' or loft bed option. At Project Boat Quay toilet and shower facilities are also separate which is a blessing for anyone with occasional privacy (or gastric) issues.
Fabulous Décor and Ambiance
Of the finer nuances that separate 5footway.inn from the norm is their eclectic taste in interior décor and appreciation for art. Project Boat Quay is decorated with various works of art from local Singapore artists. It also houses Gallery 76, on the upper terrace common room, which displays black and white images by renowned photojournalist Edwin Koo. The lobby reception area is also super spacious and inviting with community computers and linger worthy couches. It's also a great place to catch your breath as it is the midpoint between the lengthy entry stairway.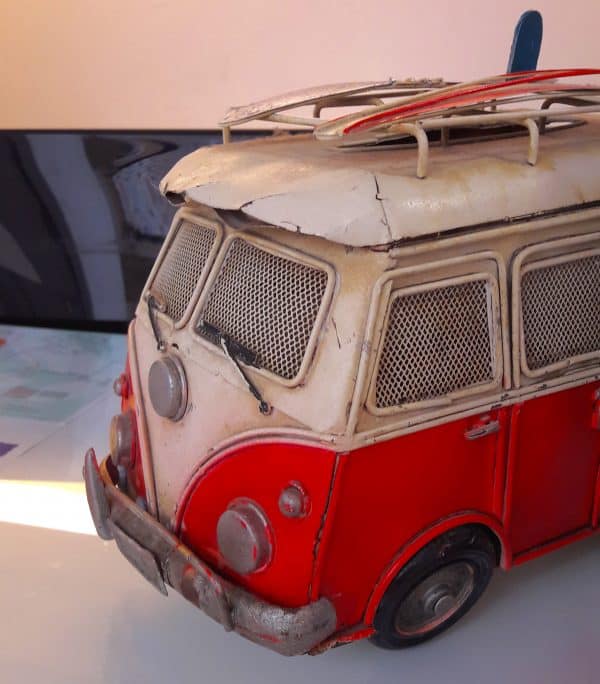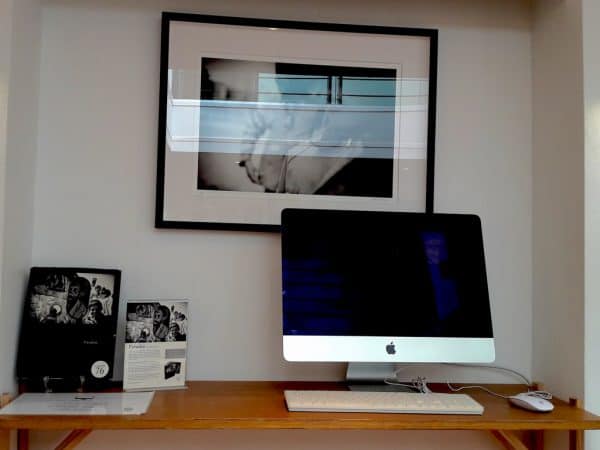 The Only Downside…
The only downside of Project Boat Quay is a rather steep staircase from the front street level door to the various rooms. There are no elevators, so it will most likely be a poor choice for anyone with mobility issues. Other than that, the rooms are clean with an efficient use of space. The staff bend over backwards being helpful and the location is absolutely superb, especially if you plan to knock out a couple of days of serious Singapore sightseeing.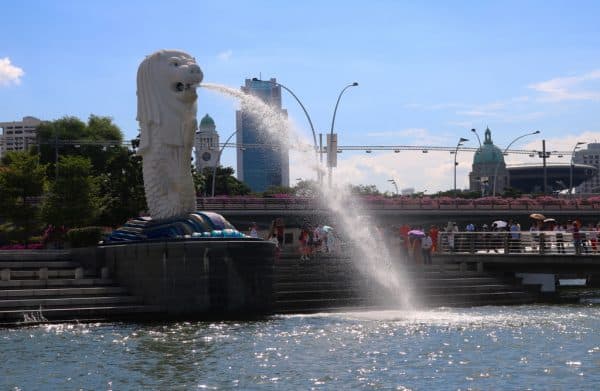 Project Ann Siang, Gateway to Chinatown
Surprisingly enough, Project Ann Siang was just a few minutes away from Project Boat Quay (by Uber) and again I stood mouth agape at another 5footway.inn prime location. Directly across from Chinatown and a stone's throw from the Chinatown MRT, Project Ann Siang also offers an abundance of nearby sightseeing and eateries. Plus, they have a bus stop just outside their front door. A trifecta of conveniences.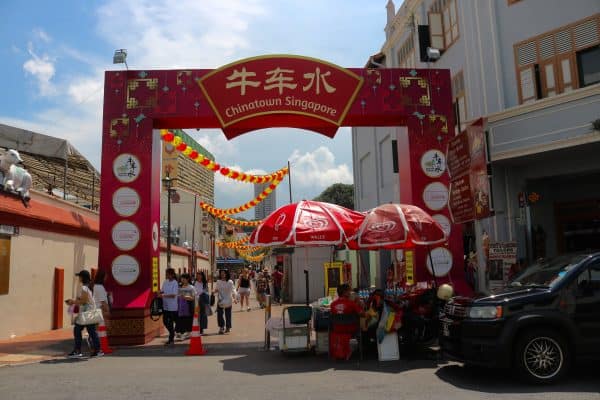 Room With a View
Project Ann Siang is much more generous with their room sizes and I even had a private balcony at my disposal. Again, I had a superior room to myself which included a queen bed and a massive loft bed. I almost felt guilty, but was quite happy to have the extra legroom. Clean, spacious and quiet sums up Project Ann Siang.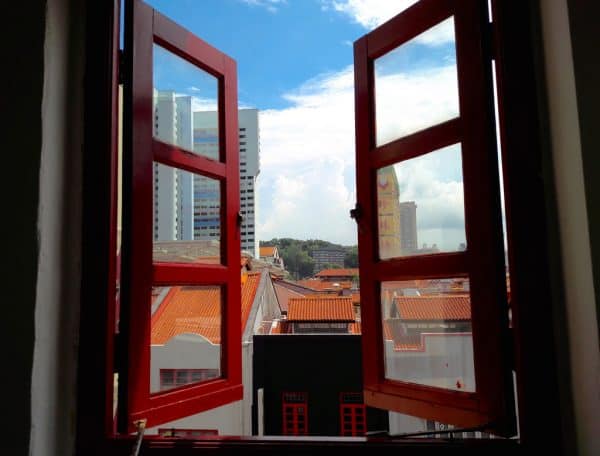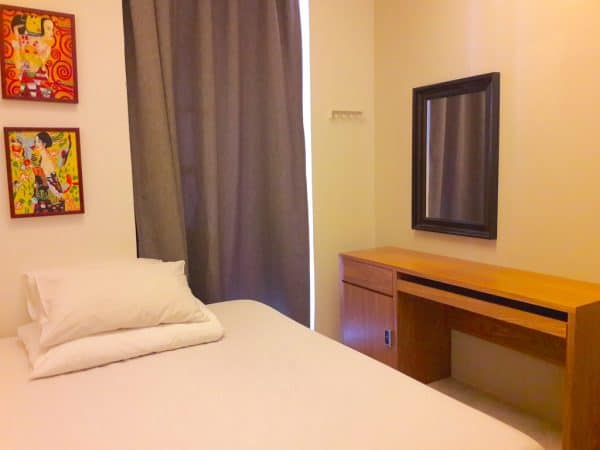 My room had everything I needed including a large desk for doing a few work-related chores, several well-placed electrical outlets made charging batteries a breeze, and a view of Chinatown! Even the entry stairs were relatively friendly. Still a possible challenge for those with mobility limitations, but once to the lobby, the rooms are all located on one floor.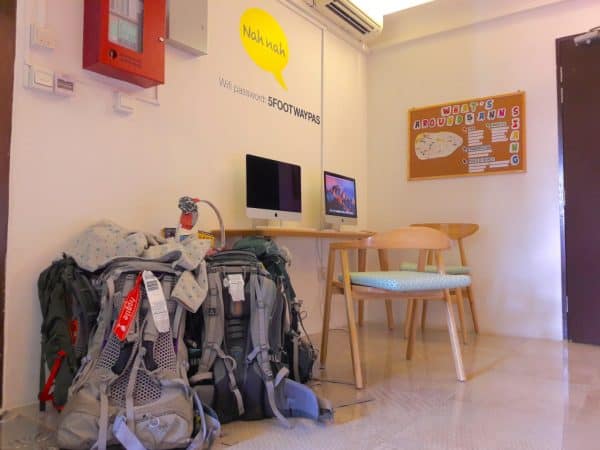 Décor and Ambiance
Historically themed, unique works of Asian style contemporary art add splashes of color throughout the hostel. The roof top terrace also serves as the communal kitchenette area. Unfortunately, there were no tables and chairs available but the view makes up for the lack of furniture.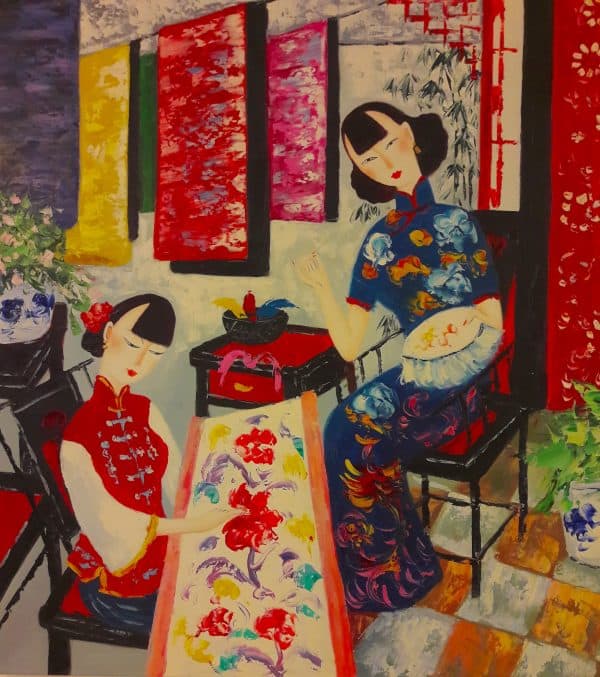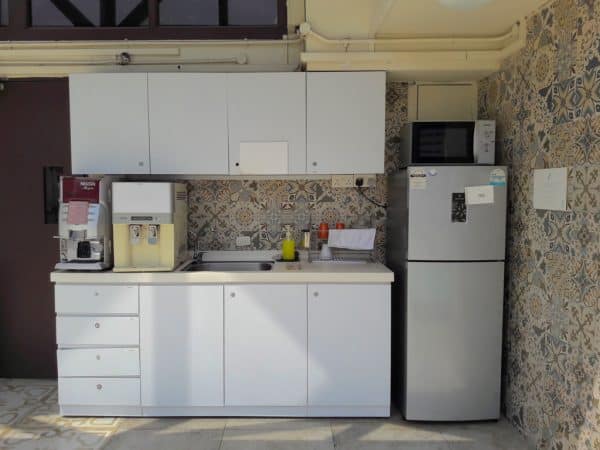 The only downside…
Aside from the total absence of rooftop seating, my only complaint would be towards the bathrooms. Gorgeous marble and sparkling clean… except. The showers and toilets share the same enclosed area and unfortunately there is limited seating (no pun intended). There were two toilets for all the female guests to share. At one point, I was tempted to buy a 'chamber pot' bucket. Other than that, Project Ann Siang is another 5footway.inn winner.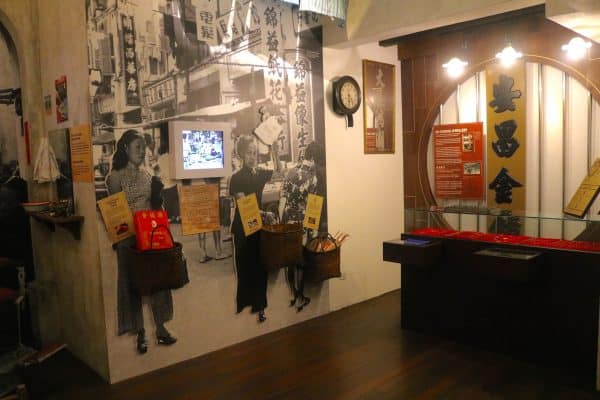 That's a Wrap!
I'm happy to report that my experience with 5 Foot Way Inn shed new light on the value of Singapore hostels as a great accommodation option. Additional perks of 5 Foot Way properties are free Wi-Fi and breakfast. Guests booking direct also receive a free SIM card. What's not to love about that, right?
If you'd also like to stay at 5footway.inn you, do check their online booking HERE 
Or check rates and availability at Booking.com HERE
And while you're exploring Singapore, be sure to visit Changi Village and Pulau Ubin! You can read about my Pulau Ubin day trip experience HERE

5 Foot Way Inn : Project Boat Quay
76 Boat Quay
Singapore
Phone: +65 6557 2769
Email: [email protected]
Prices range from $88- $160 Singapore Dollars, sleeping from two to four people per room.
5 Foot Way Inn : Project Ann Siang
267 South Bridge Road
Singapore
Phone: +65 9104 9238
Email: [email protected]
Prices start at $99 Singapore Dollars, sleeping up to three people per room.
*I was a hosted guest of 5footway.inn but my opinions, as always, are my own.