It was Kota Bharu's Bank Kerapu War Museum that first piqued my interest in the Japanese invasion of Malaya. Never one to be particularly interested in any history, it boggled my mind a bit to find myself suddenly fascinated by a war. It wasn't until my first visit to this museum, that I even realized the magnitude of World War 2 and the Japanese invasion of Malaya back in 1941.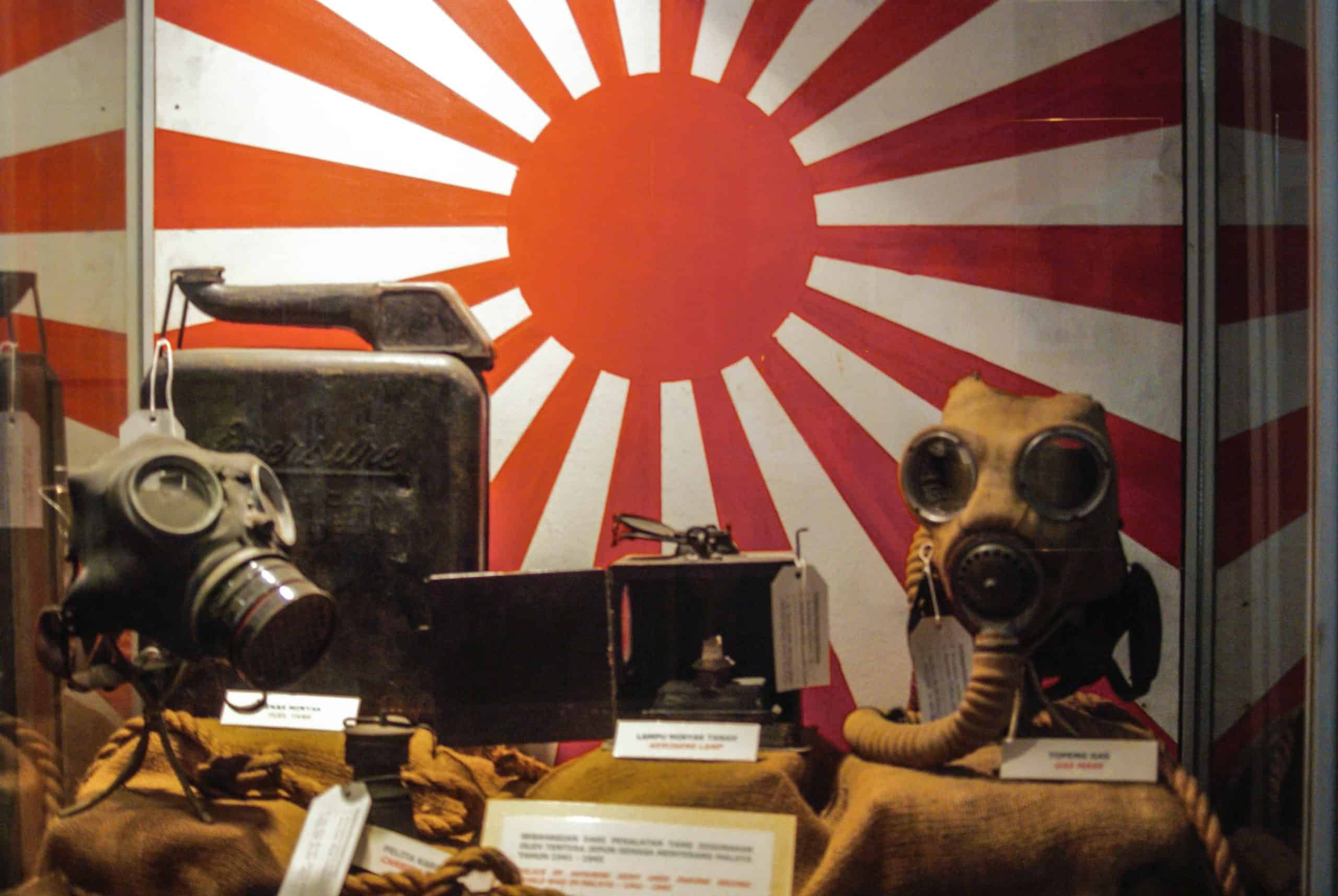 As with the numerous museums in Kota Bharu, the Bank Kerapu War Museum building had previous incarnations. Originally built by Mercantile Bank of India in 1912, it is purportedly one of the oldest stone buildings in the state of Kelantan.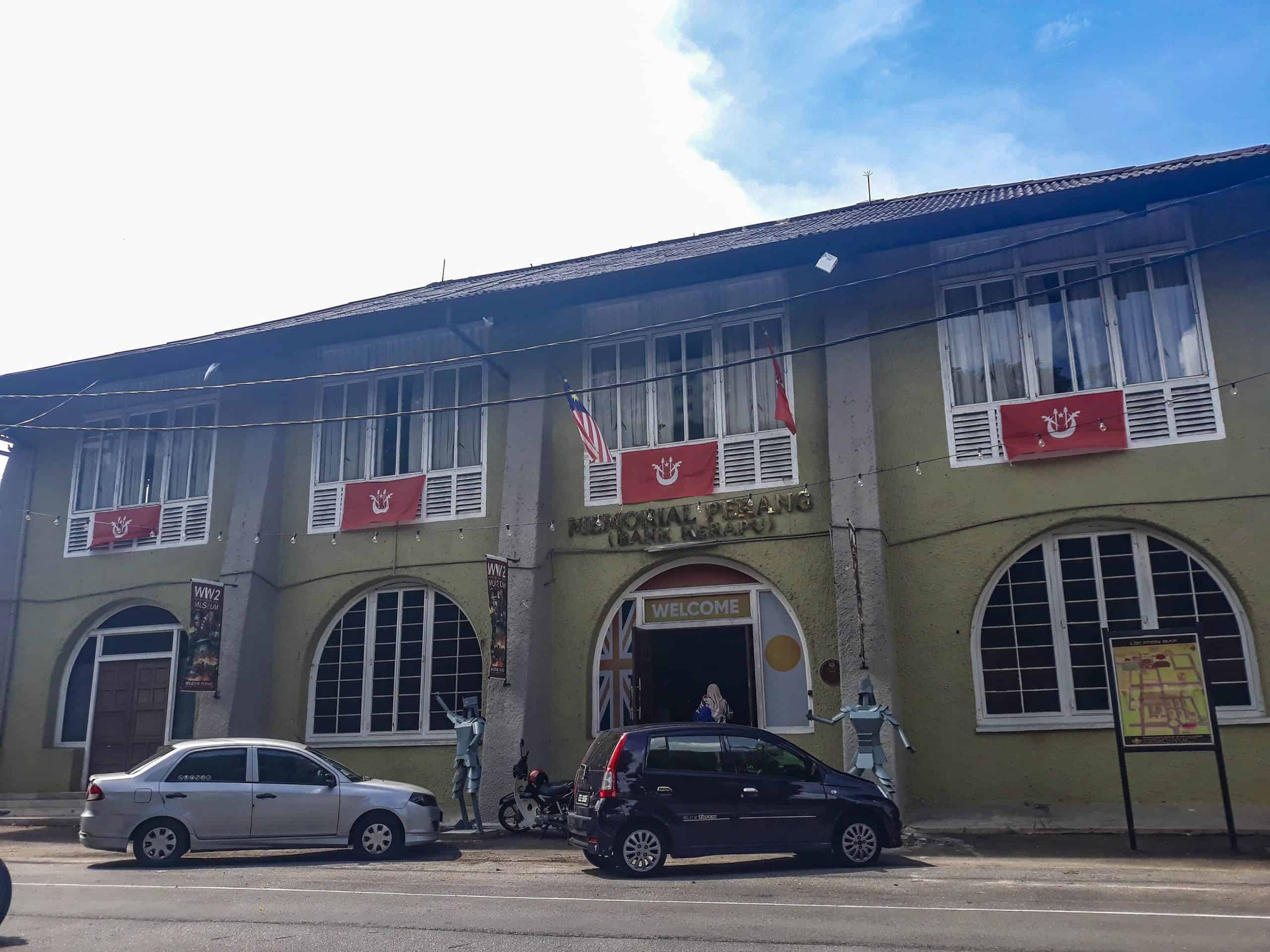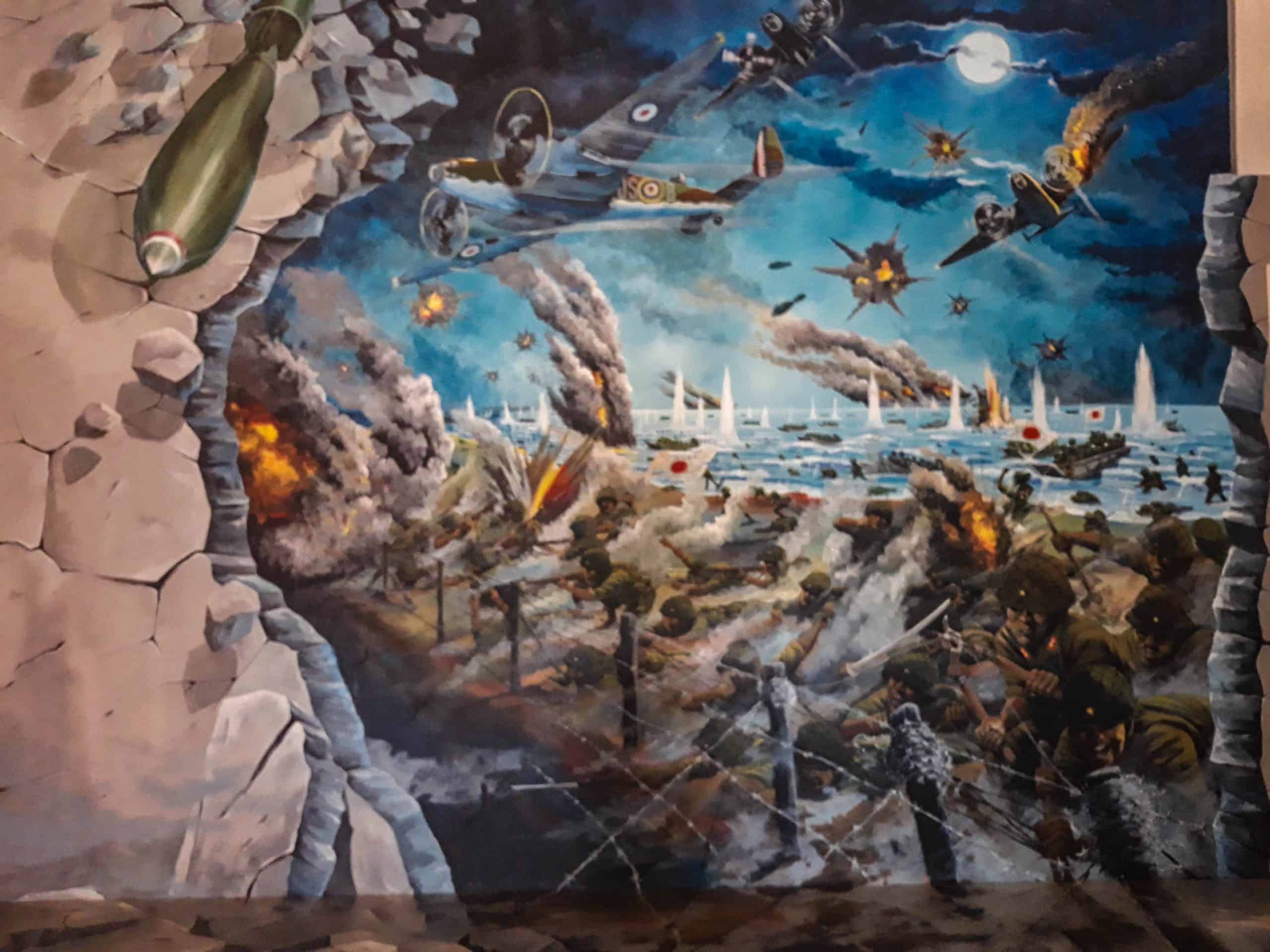 This former Mercantile Bank of India Limited (aka Kerapu Bank) served as Japanese secret police 'Kempetai' headquarters from 1942 to 1945. In 1941, the Japanese landed an amphibious force near Kota Bharu and quickly occupied the town. The Japanese military used the Bank Kerapu as headquarters for ist secret police, where they interrogated as well as tortured prisoners.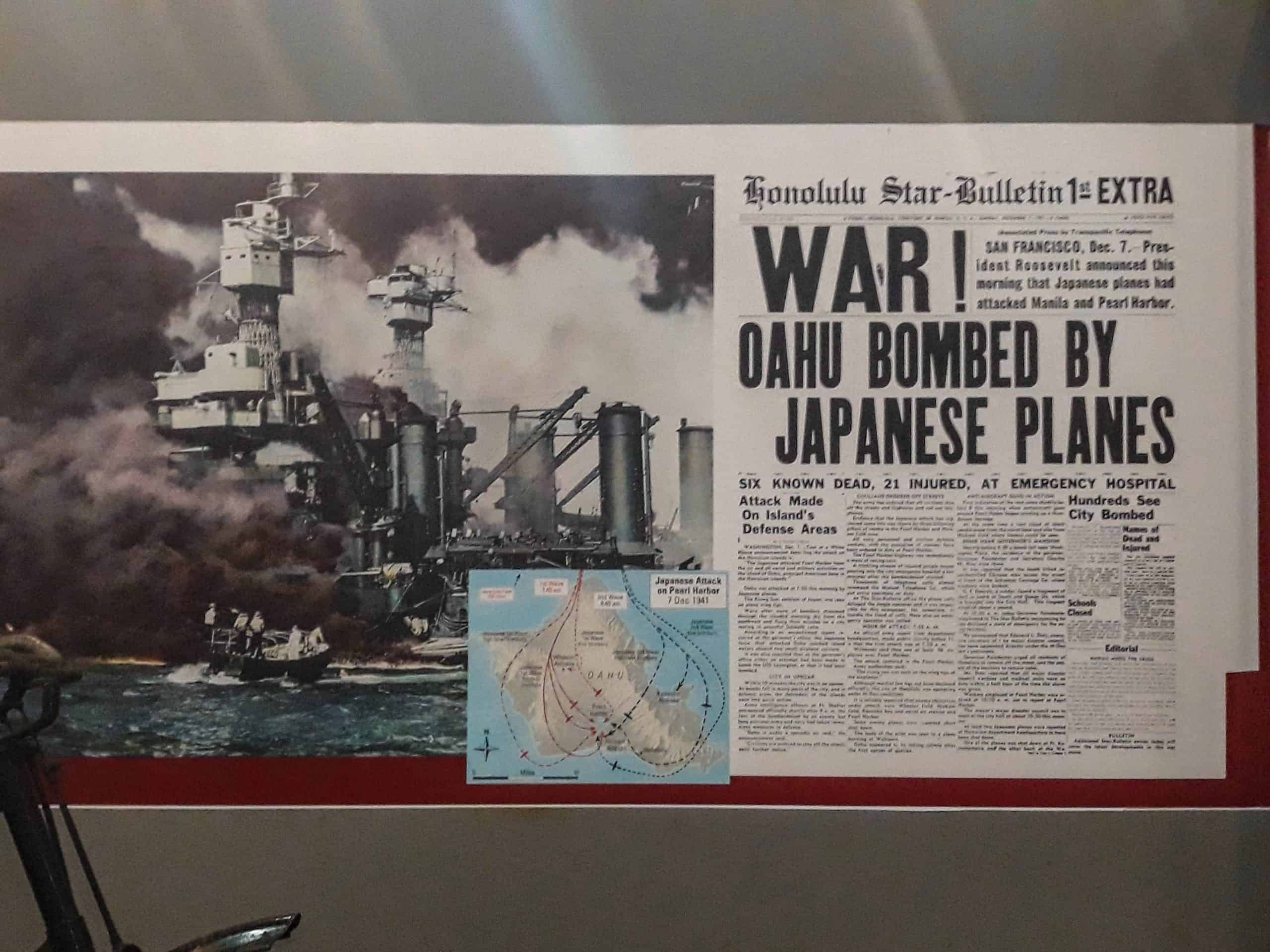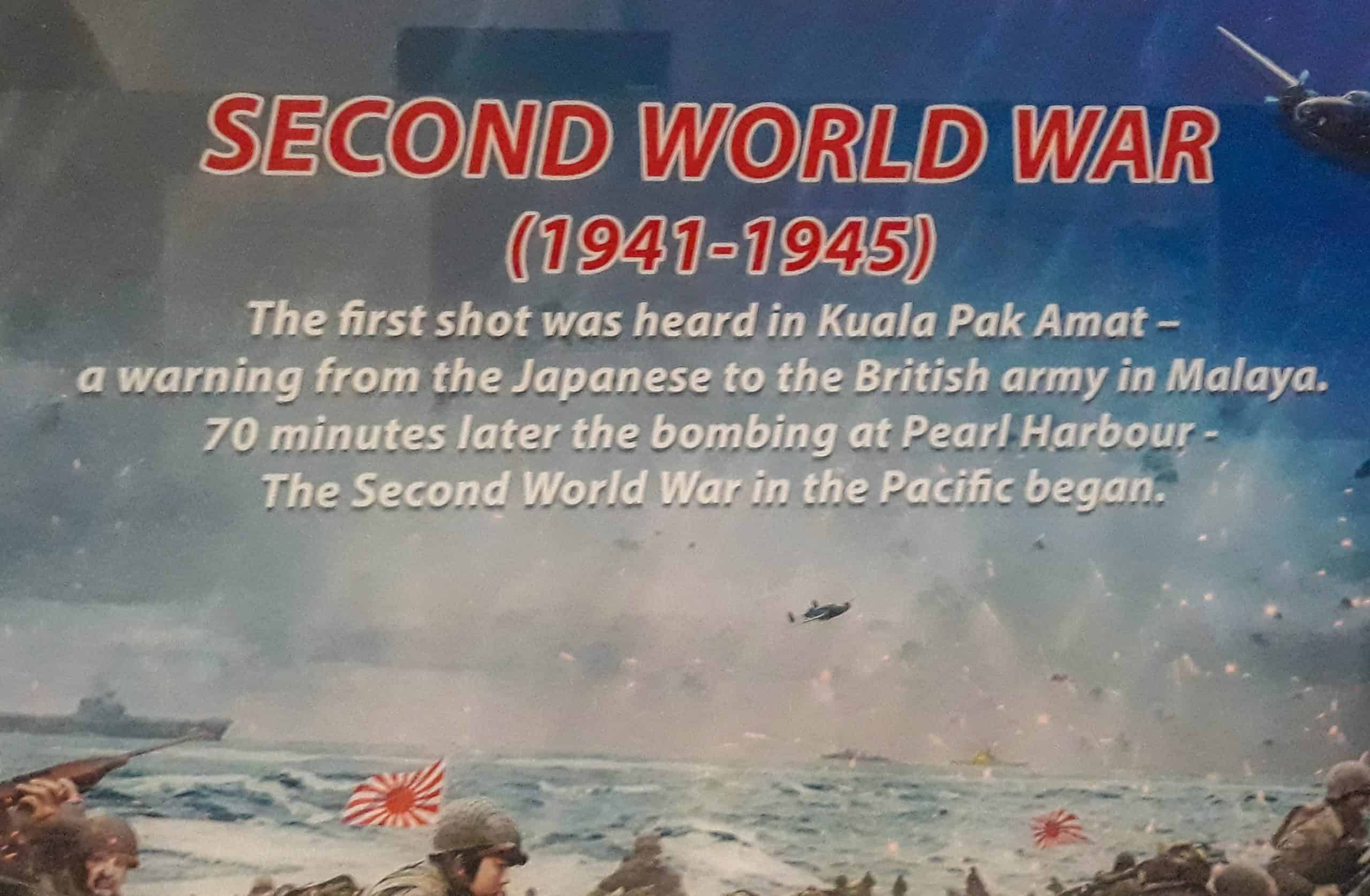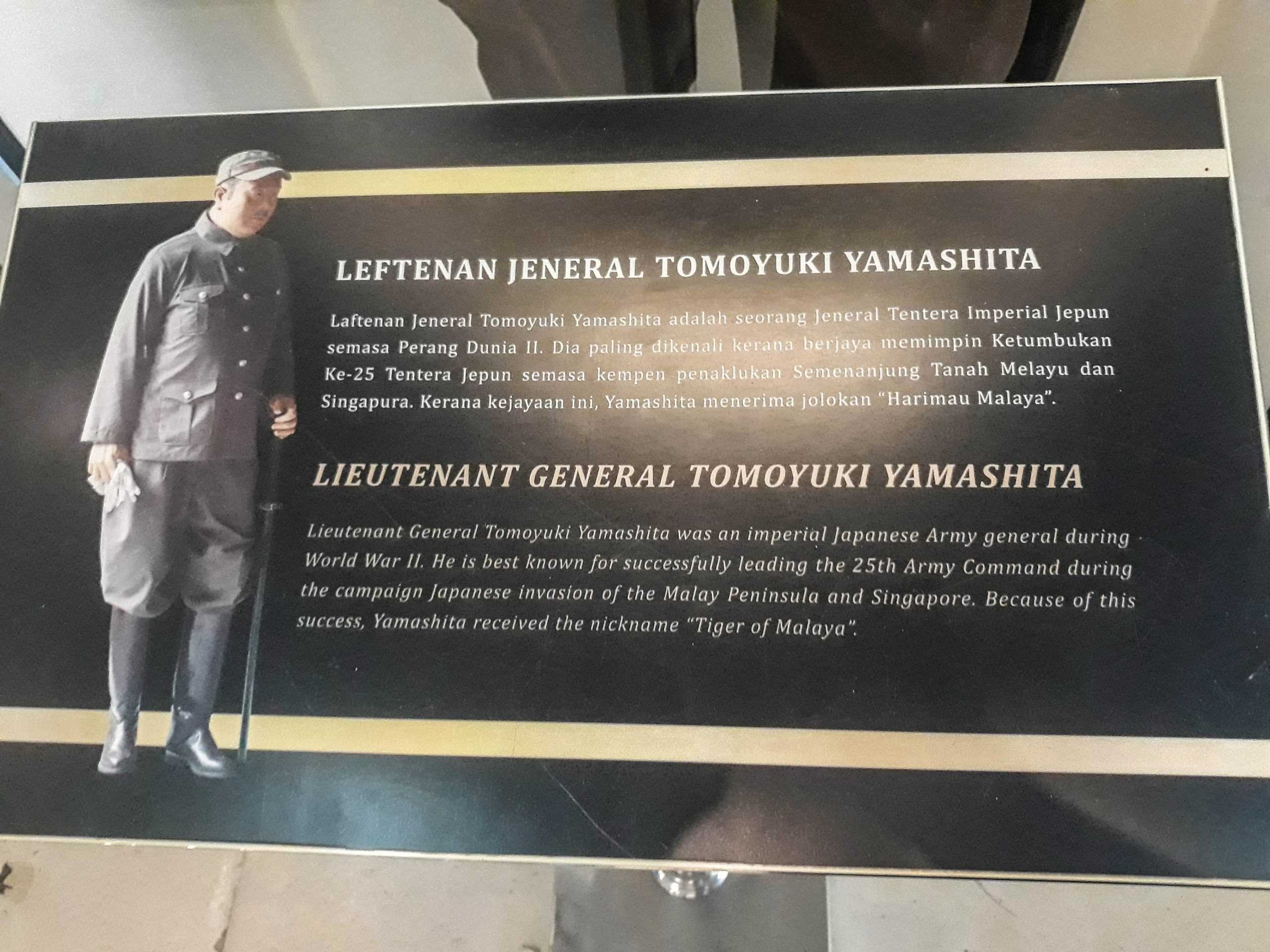 After the fall of Japan, the Bank Kerapu War Museum reopened and functioned, once again, as a bank until 1981. In 1981, the first floor of the bank was turned into an art gallery and the ground floor was used to display handicrafts. However , in 1992 Kerapu Bank cum art gallery was turned into a World War 2 museum/ memorial and was officially opened in 1994. The museum houses more than 1,000 exhibits relating to the Japanese occupation of Malaya.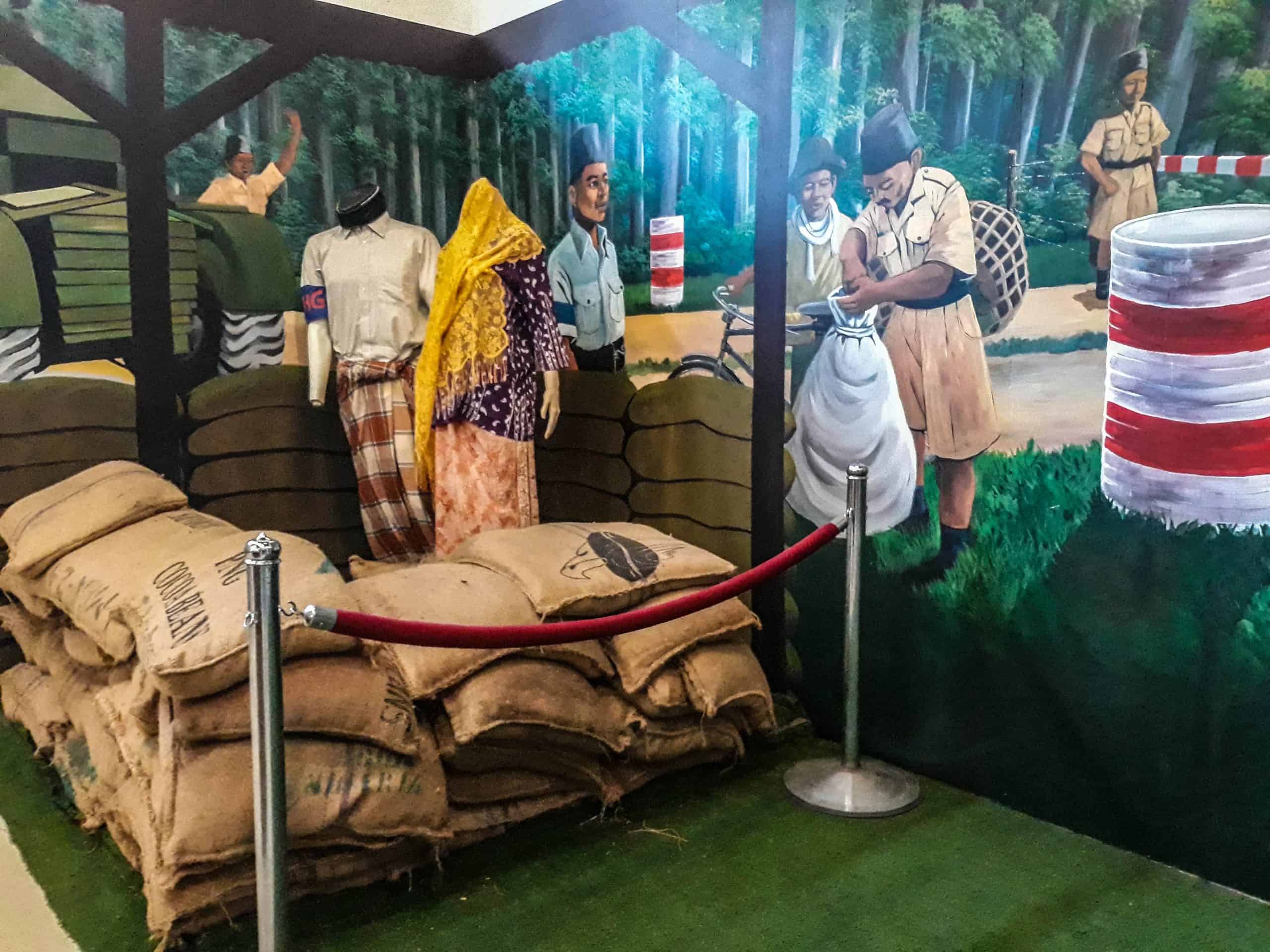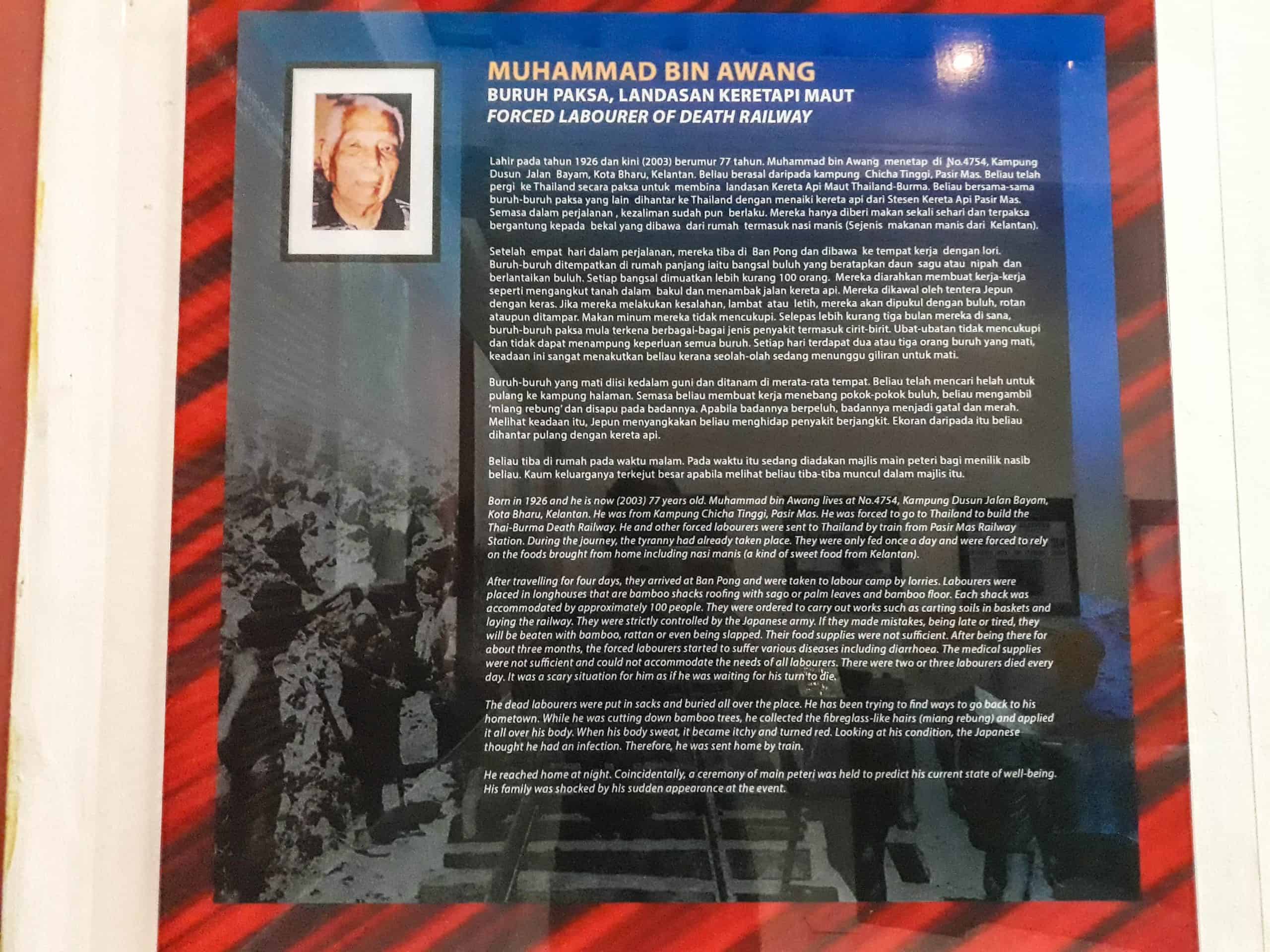 It's interesting to me that despite the horrors that the invasion brought to Kelantan, the local people were savvy enough to take great care in preservation of items found or discovered. The museum has quite a lot of authentic souvenirs from the war including some vehicles, guns and ammunition, clothing, etc.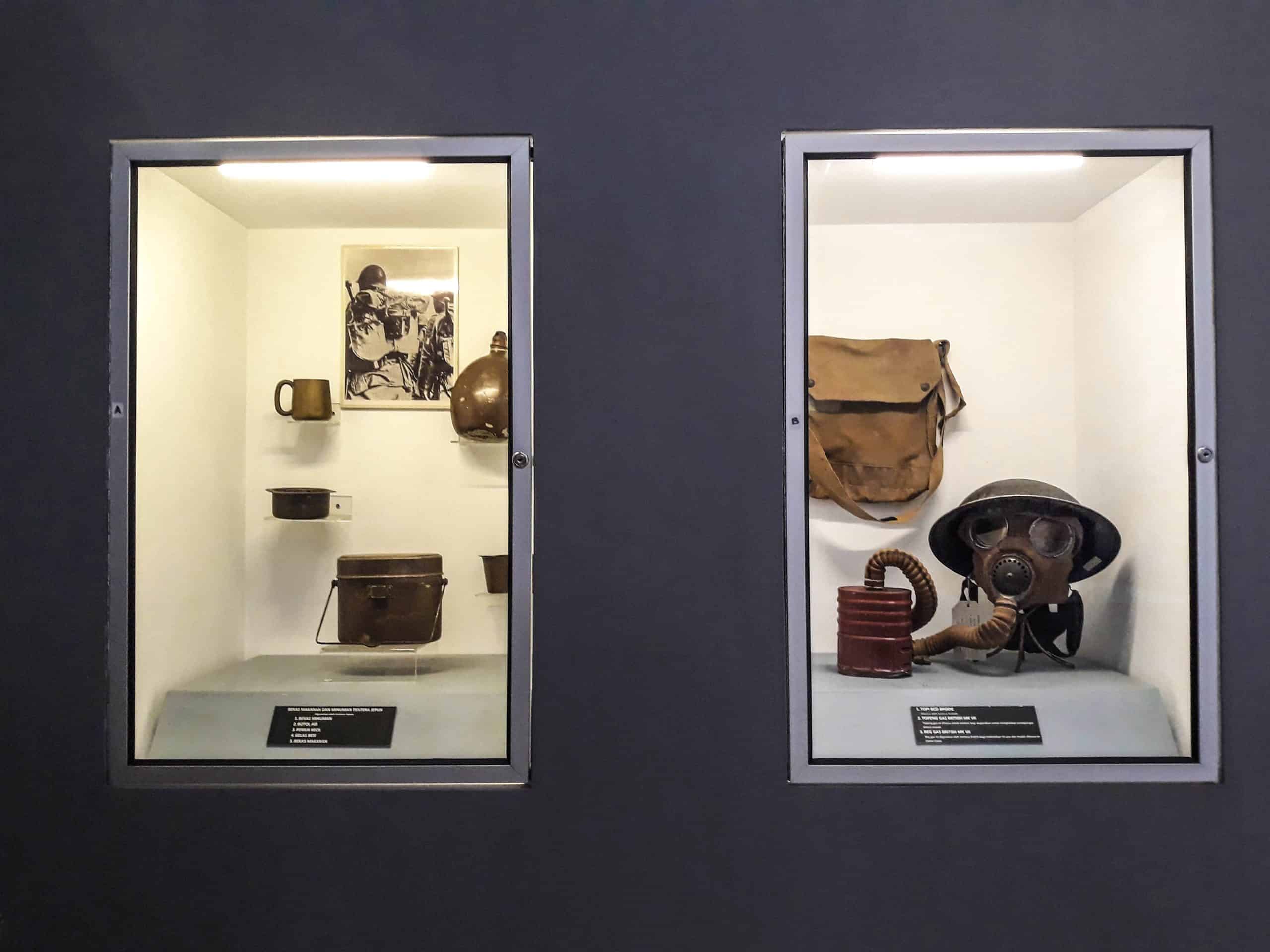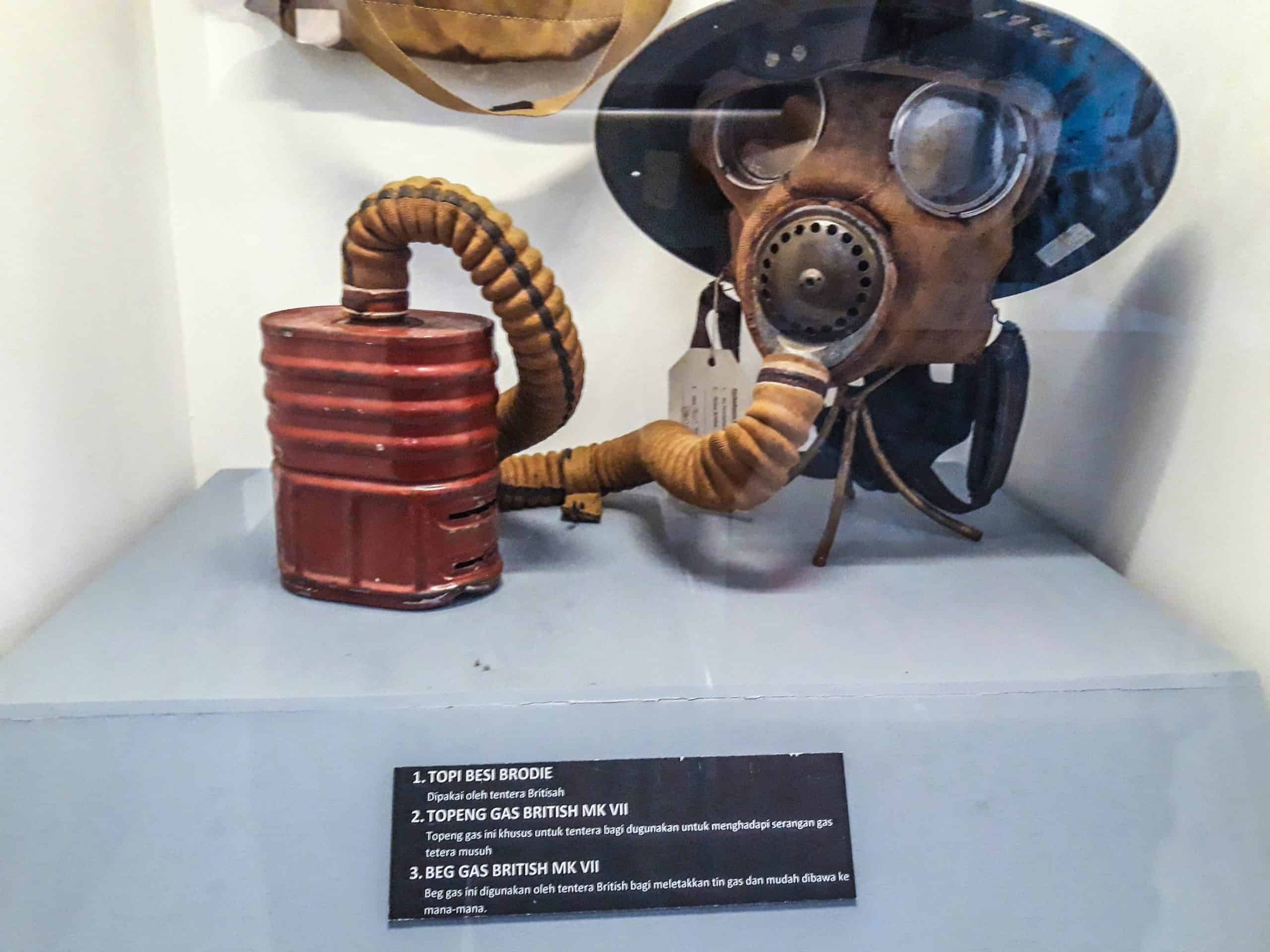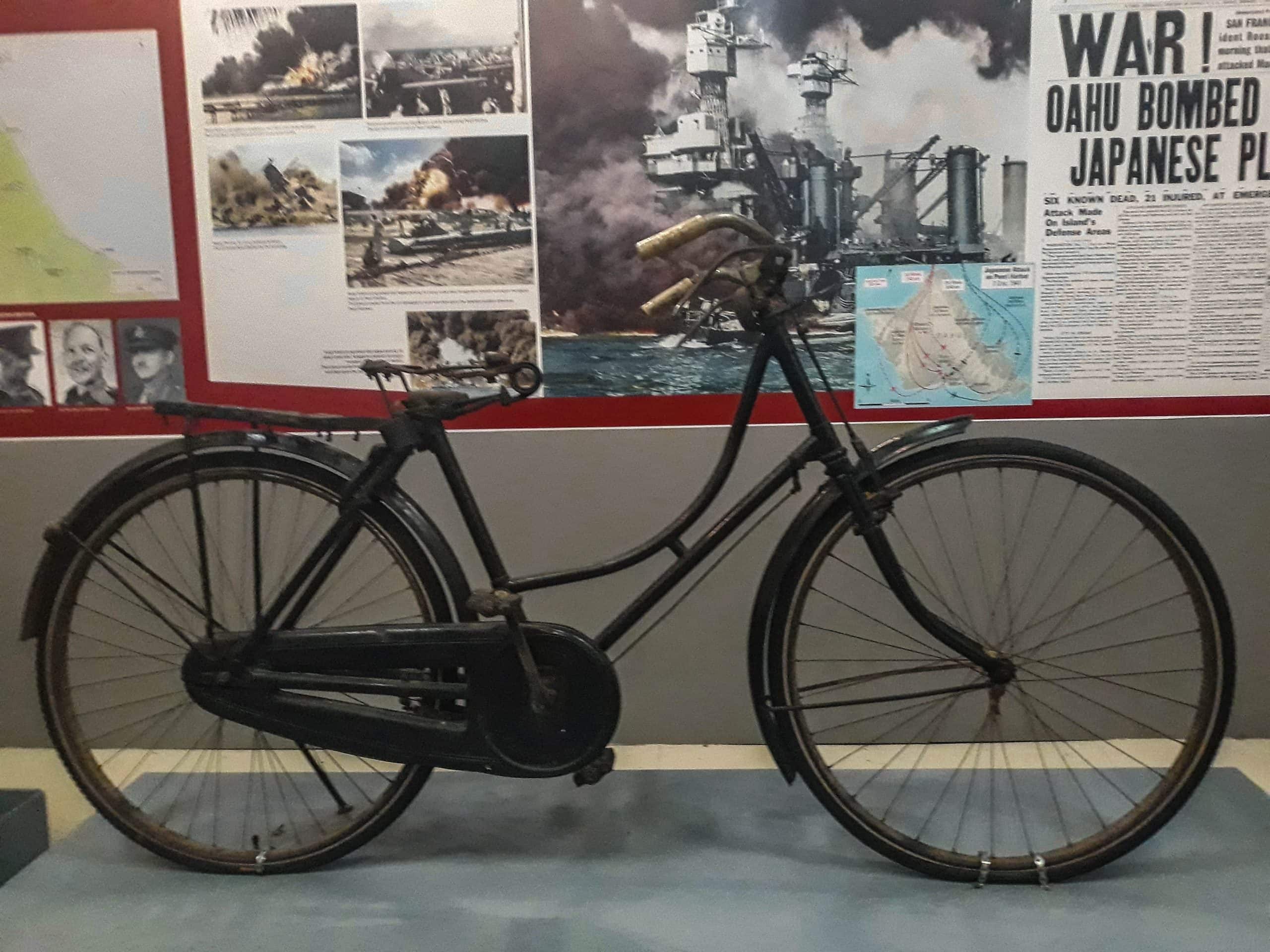 Kelantan and the Japanese Invasion
My first visit to the Kota Bharu War Museum was around 2013, while researching Kota Bharu for another travel website. I came back again a few years later. It was dimly lit and a bit disorganized, but I still found it fascinating. During the following years I explored more World War 2 trails in Malaysia, Thailand and Singapore, but it was this particular Kota Bharu museum that struck a special chord with me. Likely from knowing that Kelantan was where it all began in Malaya.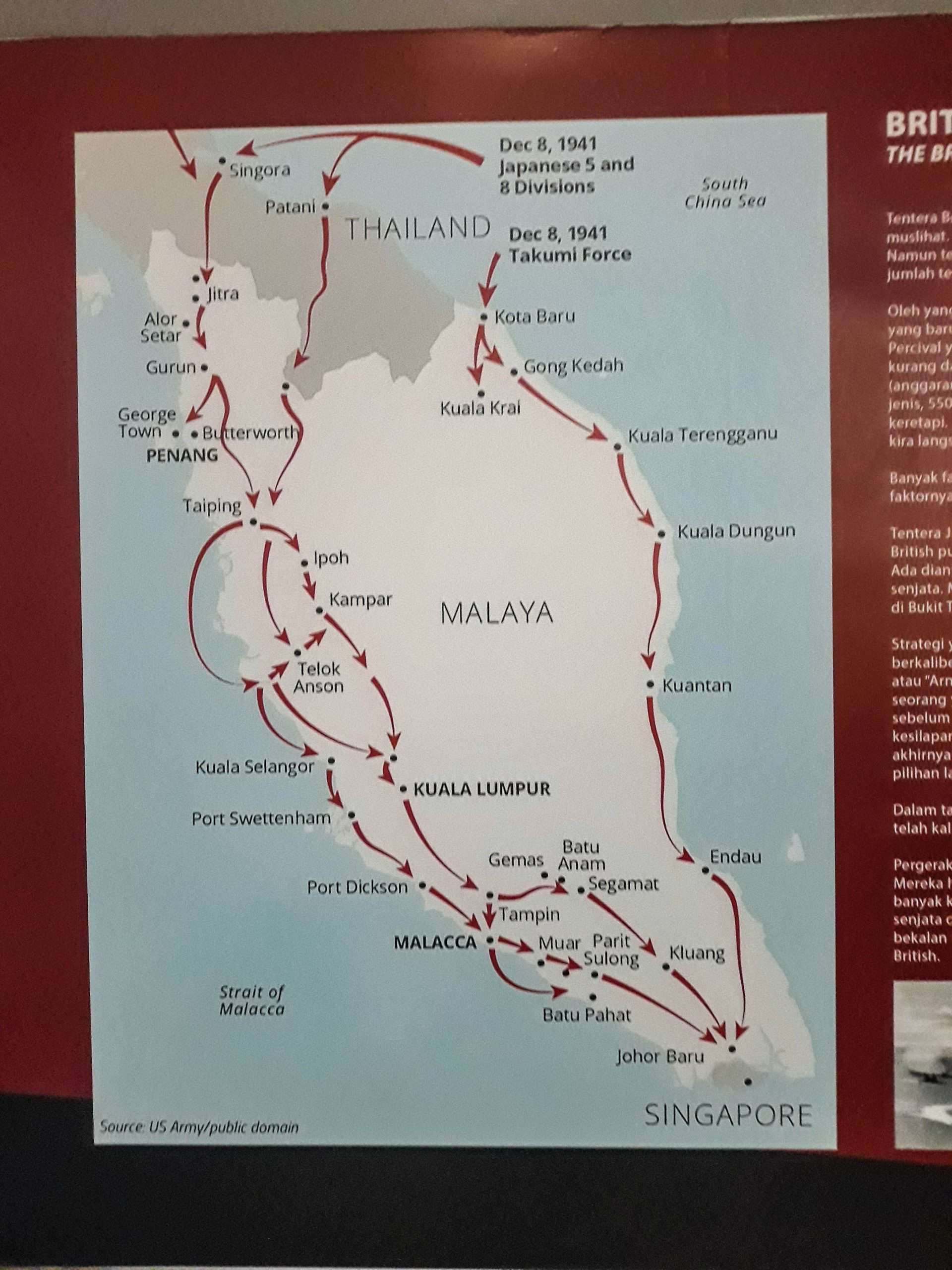 Japan's amphibious assault and ensuing occupation started at Padang Pak Ama Beach in Kelantan, moving down the east coast towards Kuantan and down the west coast towards the Perak River. They invaded Padang Pak Ama Beach just after midnight on December 8, 1941;  just hours after their attack on Pearl Harbor, Hawaii. The Pearl Harbor aspect of World War Two I had heard plenty about as a kid, because it was part of America's history.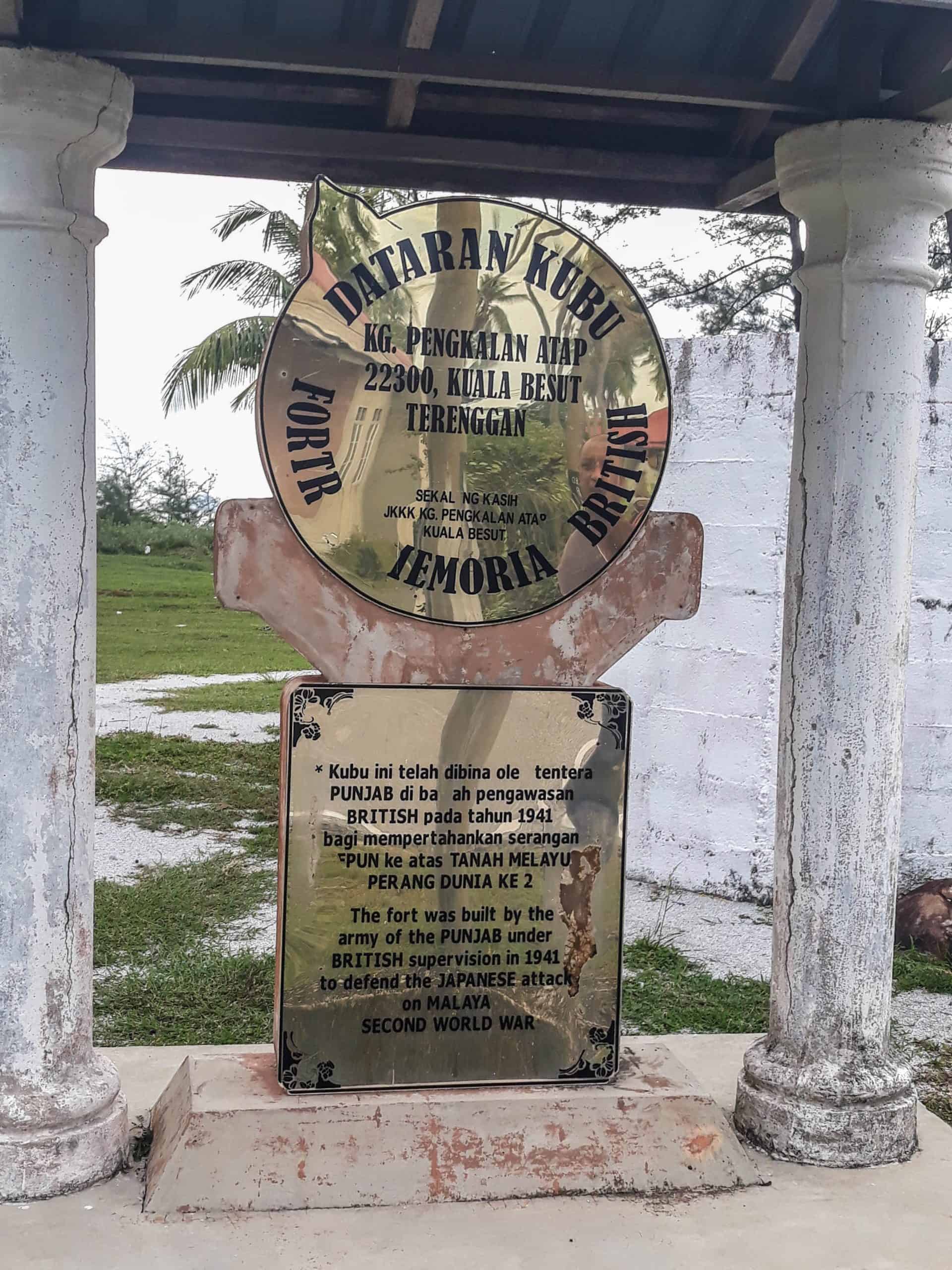 Bank Kerapu War Museum Today
Possibly due to lack of funding, the museum had become a bit disheveled over the years, but during the pandemic, the museum got yet another a facelift. It was June 2022 that I finally got my chance to revisit the museum. I visited the museum just after interstate travel was allowed again and Kota Bharu was a bit of a ghost town in comparison to my previous visits. In fact, several of the local museums were not even reopened yet.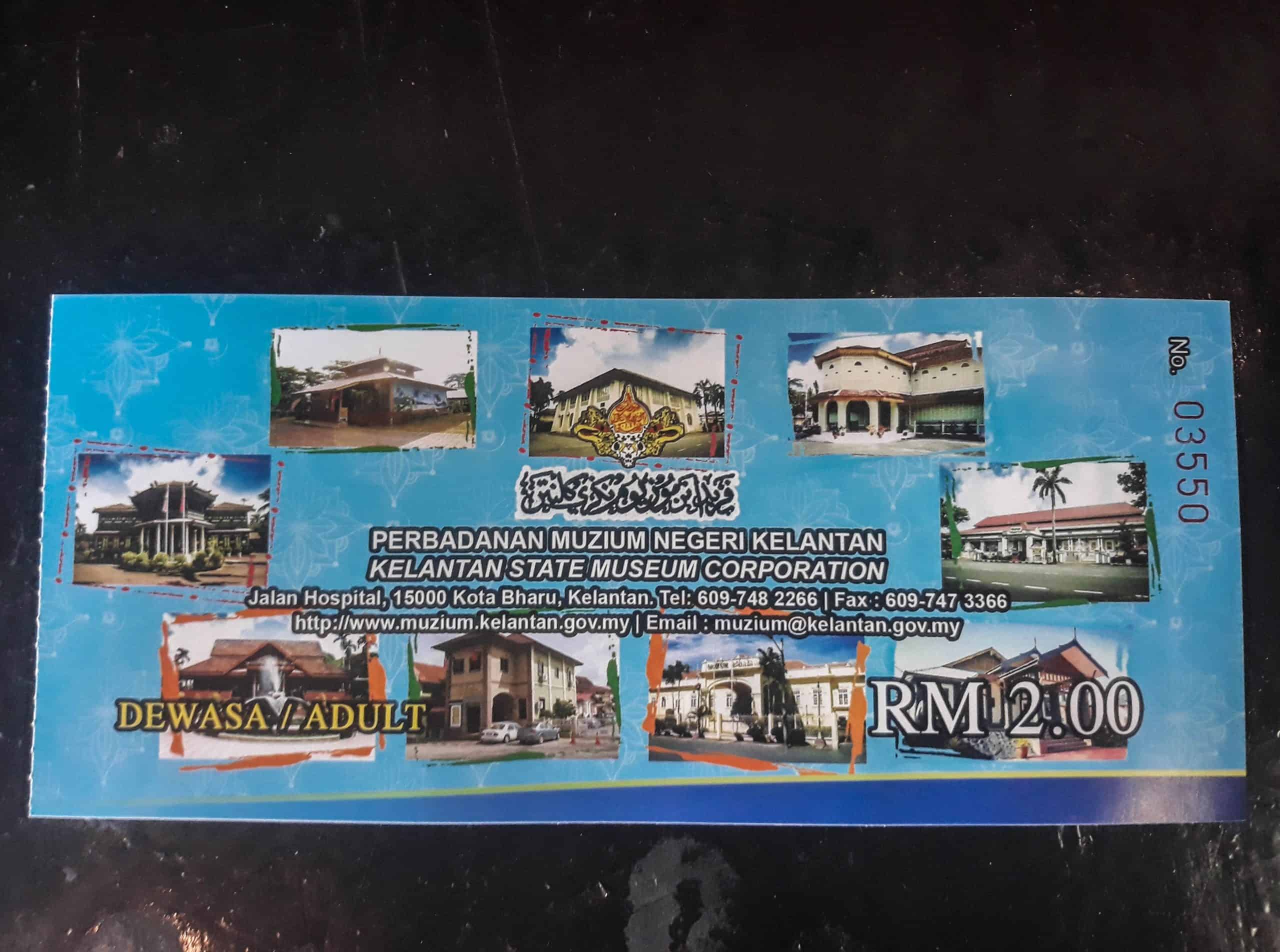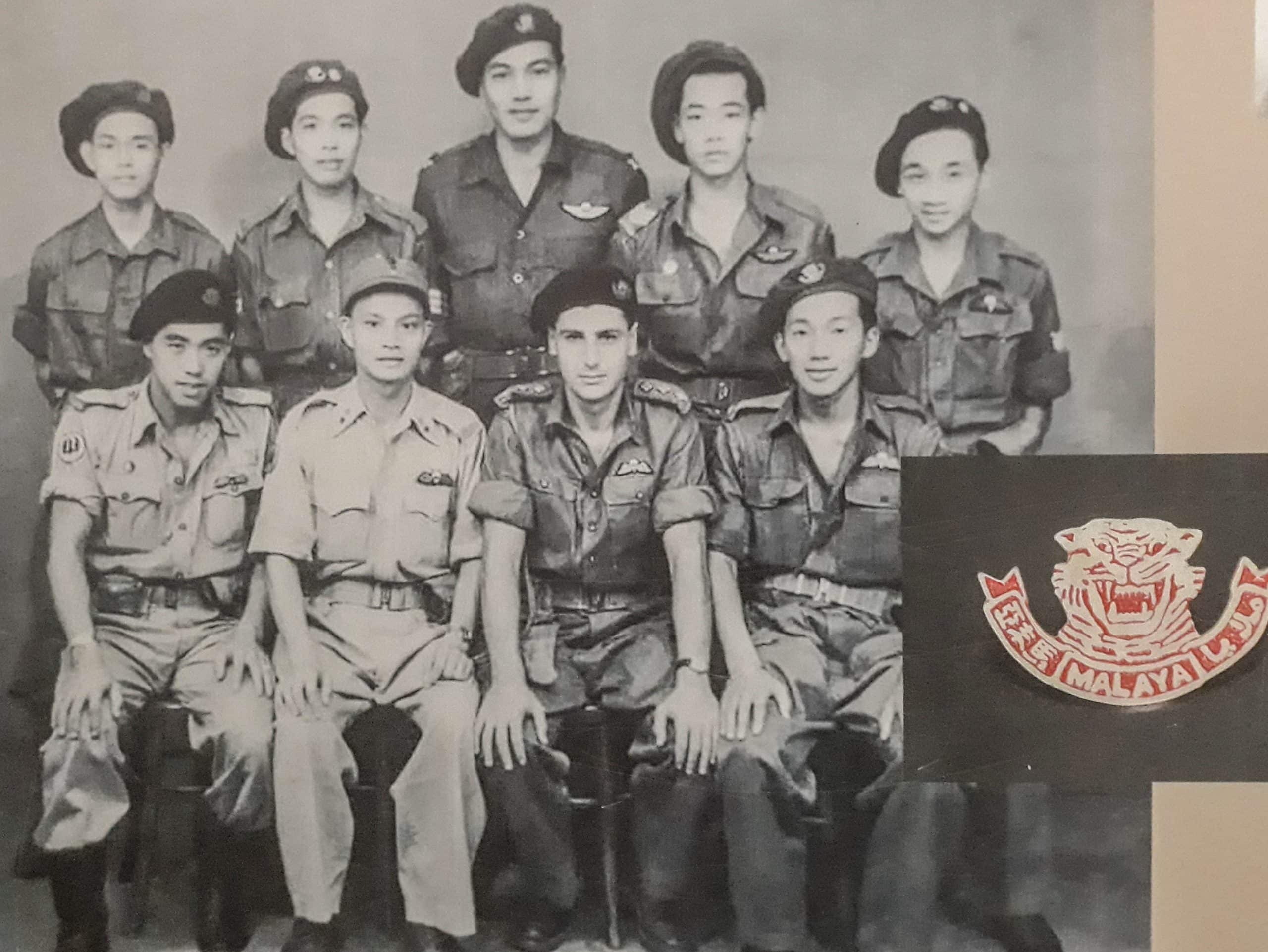 Thankfully, I found Bank Kerapu War Museum open for business. Entry fee is still 2 Ringgit, but that's one of the beauties of Malaysia's museums, they are either free entry or dirt cheap. The latest refurbishing of the Bank Kerapu War Museum is extensive. The lighting is greatly improved and new signboards are in place that are easy to read and to the point.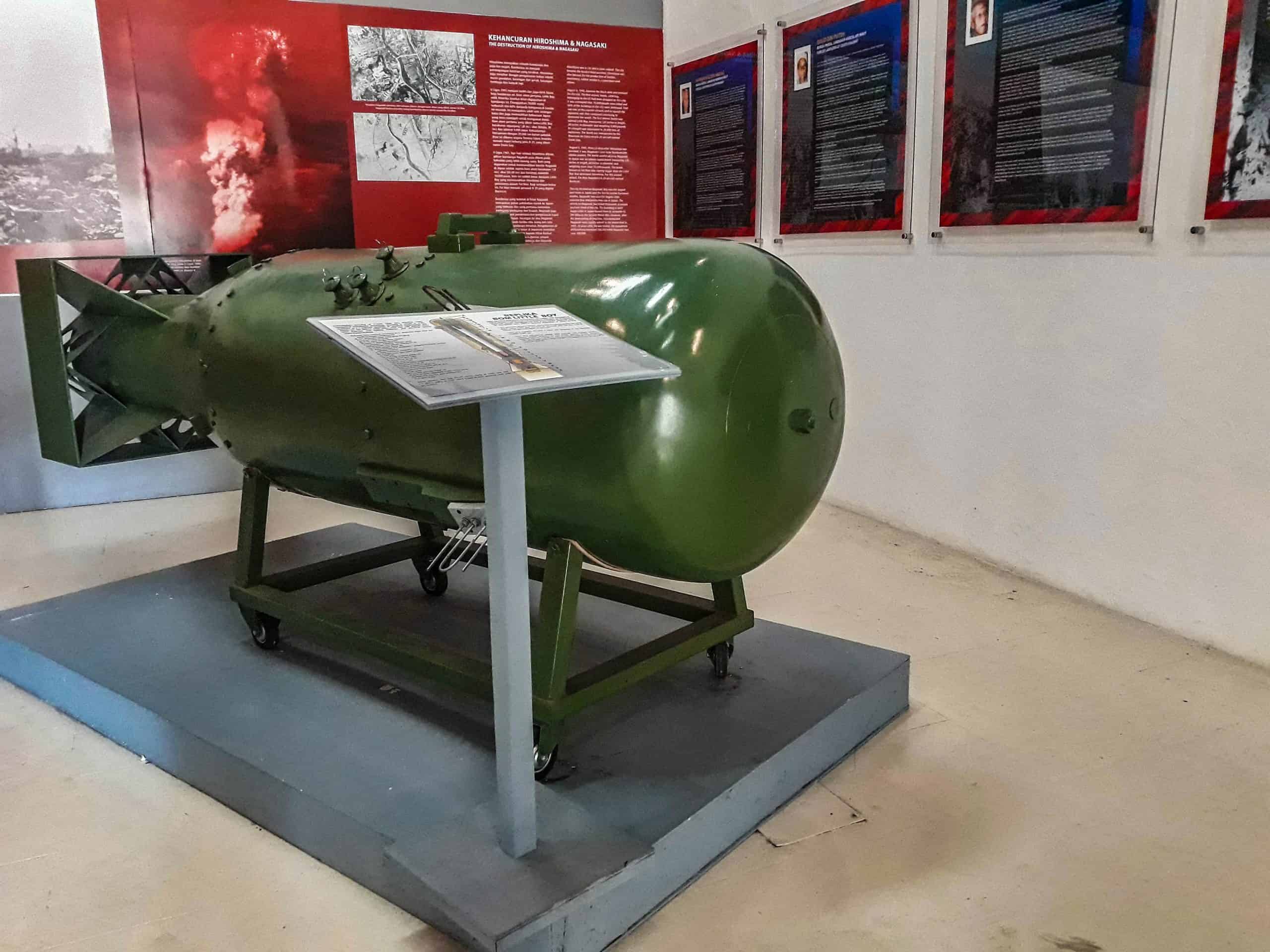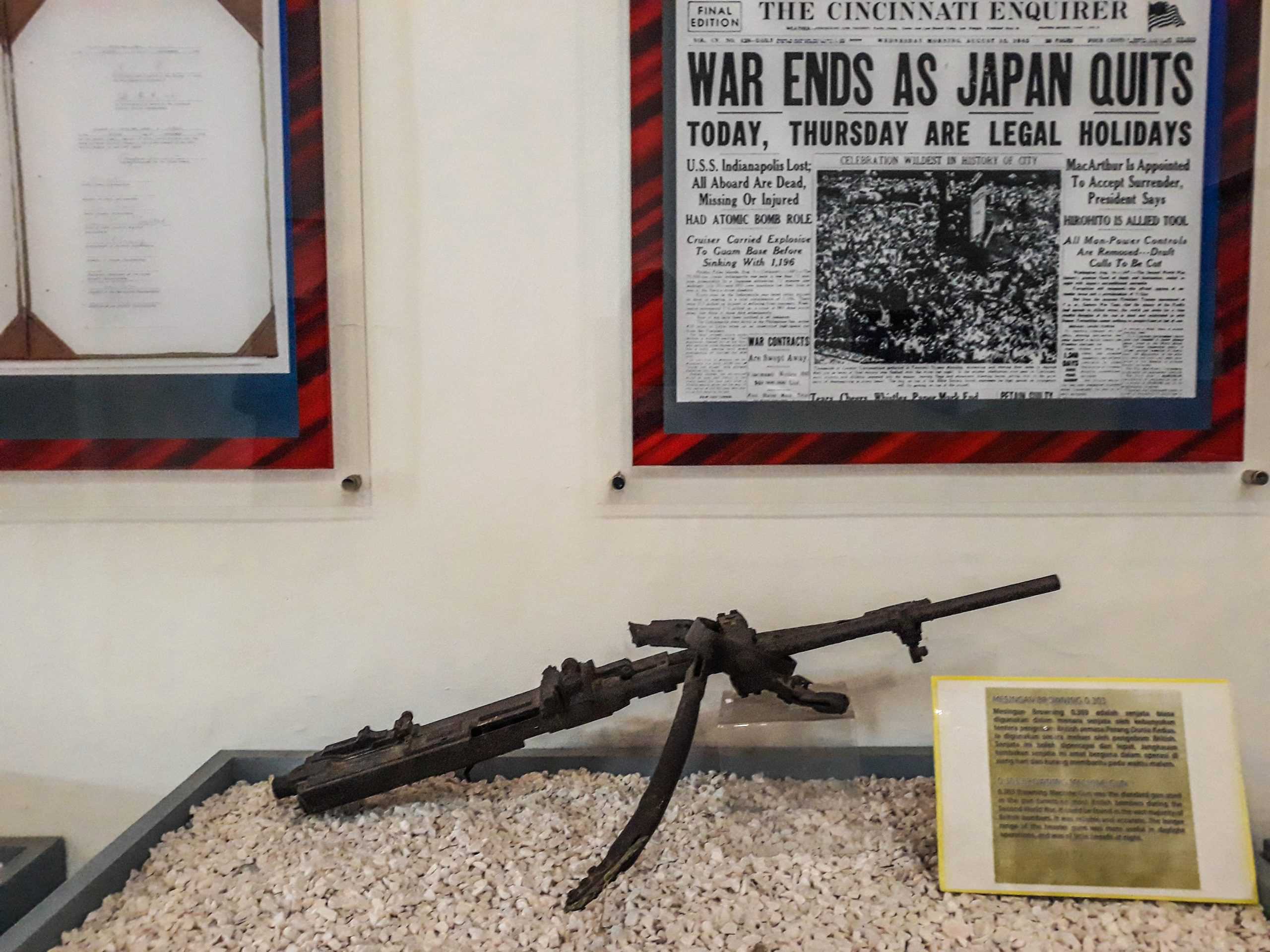 Photos, maps, and documents are also on display, as well as a detailed chronology of the invasion of Malaya and a replica of 'Little Boy', the Atomic Bomb that brought World War 2 to an end. A fascinating account of a war that touched a peaceful country and the resilience of the local people.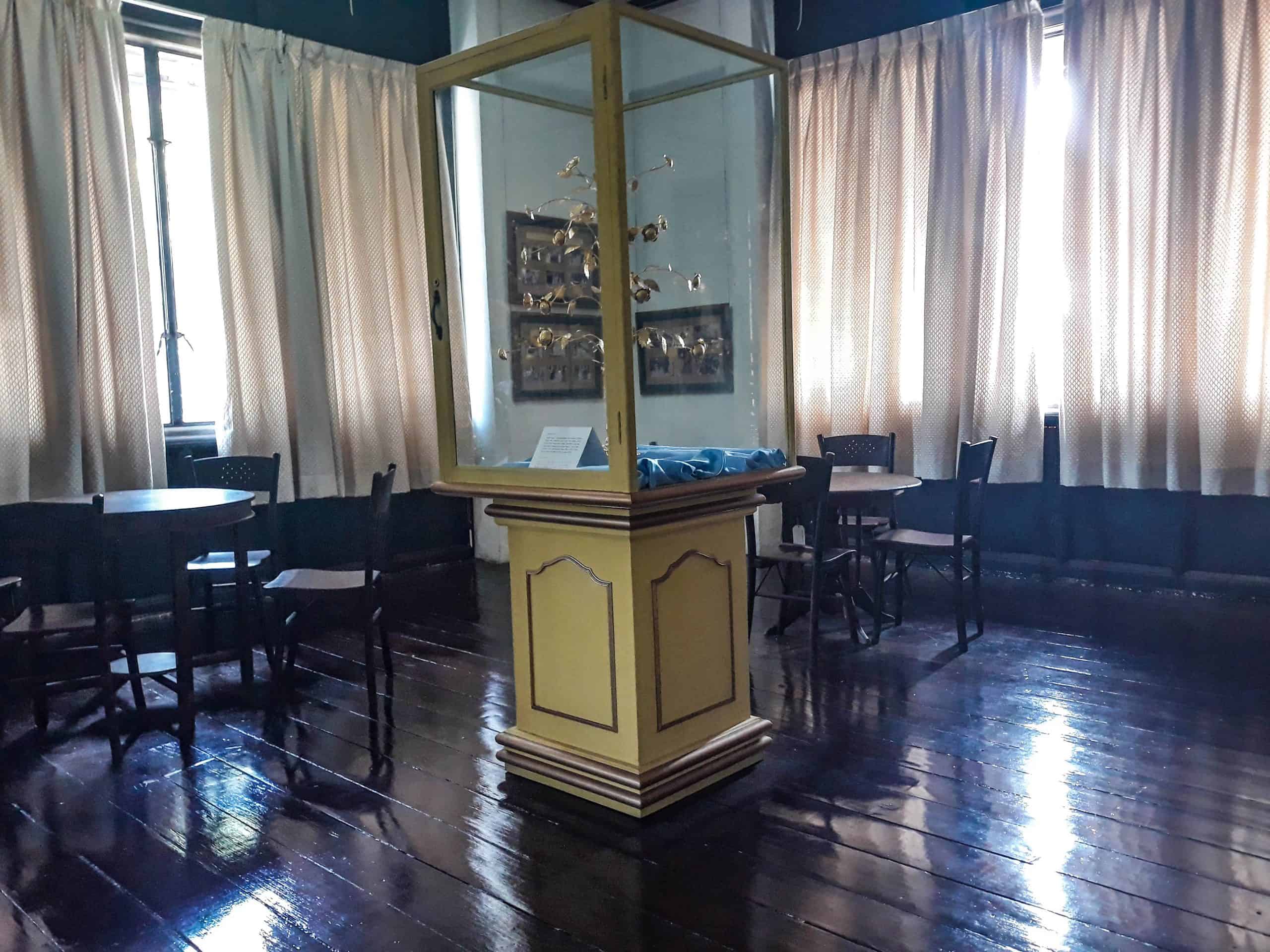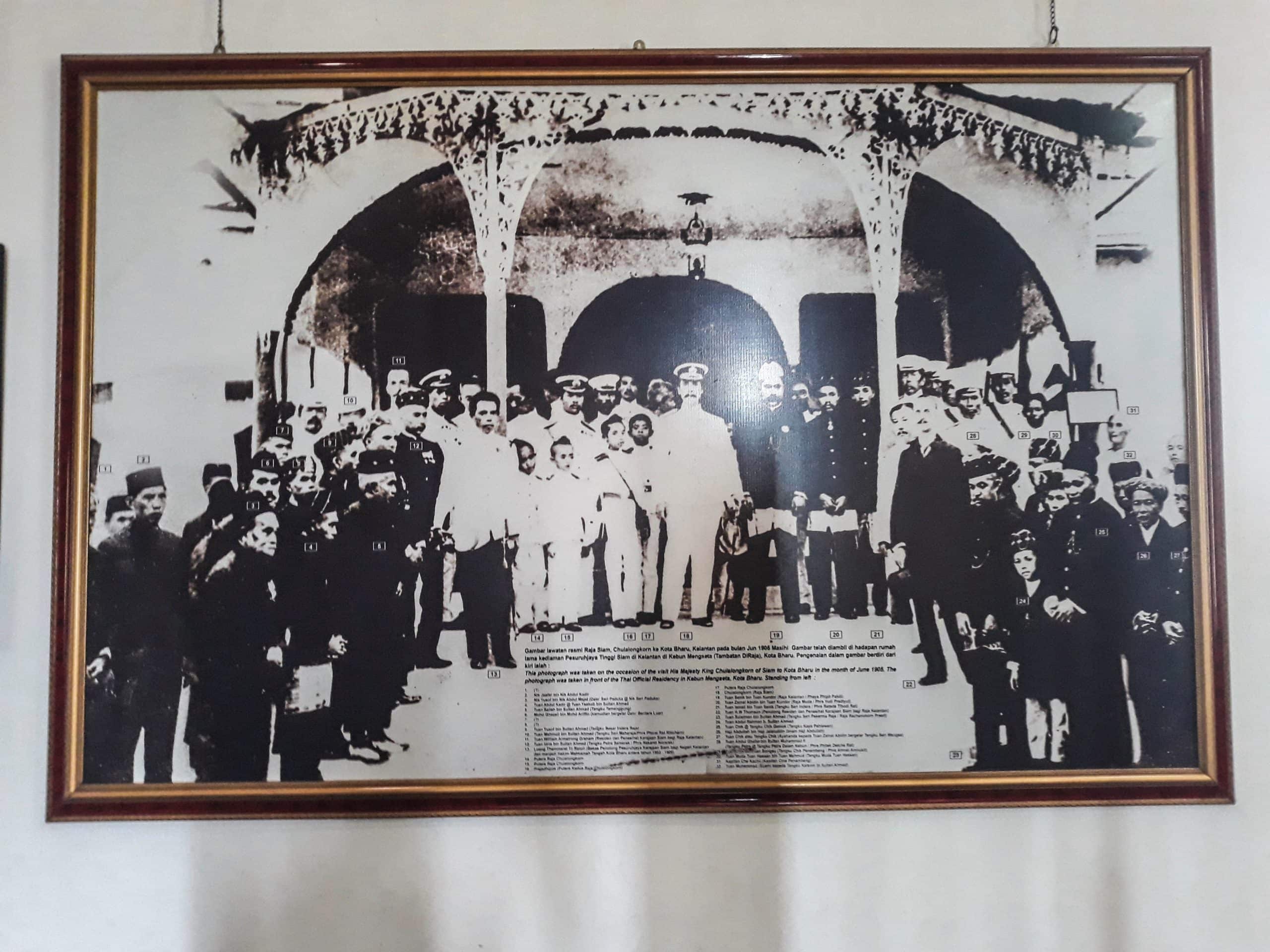 The ground floor of this 2-level museum is the highlight, but there is also an upper level that displays old photos and various memorabilia from the early 1900s that history buffs may find interesting. It doesn't compare to the visual impact of the main museum displays, but it's worth a visit nevertheless. For anyone traveling through Malaysia, rest assured you will encounter plenty of older local folks (or their relatives) whose lives were directly impacted by the Japanese invasion of Malaya. Don't believe me? Just ask a local.
Bank Kerapu War Museum
Jalan Hospital, Kota Bharu, Kelantan
Open: Sunday – Thursday  8:30am to 4:45pm
+609 7482 266
Entry: RM2 Adult/ RM1 Child