Some travelers arrive at a destination with a jam-packed itinerary in place and others may prefer to wing it once they arrive. I, myself, have been known to arrive with the intent of doing much more than I actually end up doing, because sometimes after getting settled in, and decompressing a bit, I can often get downright lazy. Sound familiar? Well, that's exactly what happened to me in Legian, Bali. Although there is an abundance of things to do in Legian and the surrounding areas, I found that some lazy tourist downtime turned out to be just what the doctor ordered.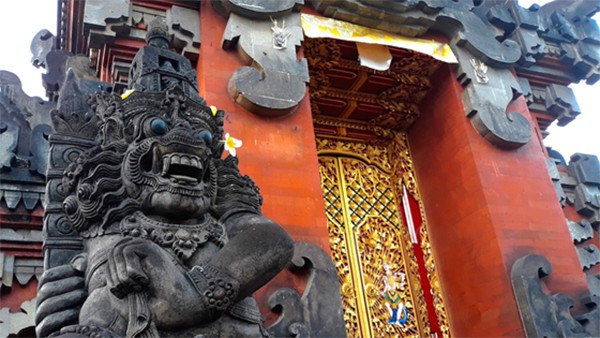 I had arrived with good travel writer intentions and a whole list of possible things to do in Legian and nearby Ubud, but when I opened my handful of tourist brochures the 'guided tours' (aka lazy way to do things) all appeared to offer very similar things; ATV and (gasp) Elephant riding, seemingly being the most popular. And of course, they also included the requisite visits to various waterfalls, temples and picturesque padi fields. But nothing jumped out at me as especially interesting or unique, and most required a full day commitment. My eyes glazed over at the mere thought of a full day excursion and pickings were slim in advertised activities in the cut to the chase, ala carte category.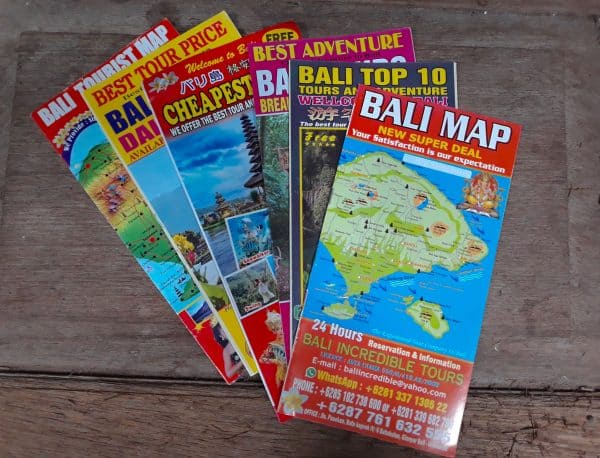 But what I discovered as I shuffled back and forth through the Legian-Kuta area, either on foot or rented scooter, was that there are plenty of things to do within Legian itself. And the city is interesting. Not necessarily because of the local sights, but more-so because of the culture, the people and of course, the food. Little by little the Legian community revealed to me its own special charm and uniqueness. I found it has all the makings of laid-back, vacation worthy Indonesia destination.
Hello Legian!
Located about 20-minutes north of the Denpasar International Airport, Legian is actually a subdivision of 'Kuta', as is nearby Seminyak. Staying in Legian, I found the area to be less chaotic than Kuta 'proper' and that nearly everything was within walking distance. Not everything is easy to find due to the lack of a detailed street map availability and the zig zagging of one-way streets, but it's all right there if you keep looking! And if push comes to shove you can always grab a taxi or a Go Jek, which is Indonesia's version of Uber.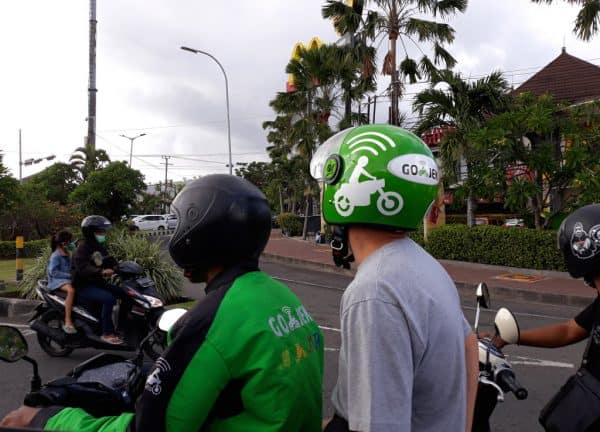 Lazy Tourist Things to Do in Legian
For the lazy tourist, Legian has plenty of activities to keep boredom at bay without requiring loads of energy or costing a lot of money, and enough diversity to keep mixed-interest, more energetic travel companions content. But if you prefer a more 'Be Here Now' Balinese itinerary, here are a few suggestions for lazy tourist things to do in Legian.
Head to the Beach!
Is there a beach in Legian? Of course there is! Legian Beach is the 2 kilometers stretch of beachfront between Jalan Melasti north to Jalan Arjuna (also known as Jalan Double Six). It has everything you could want in a beach, except maybe privacy, because it's popular. Very popular. Take a long walk on the beach or rent a lounger for Rp50,000 to Rp100,000 a day. Plenty of food and drinks are available as well as mobile masseuses. Get a seaside massage, drink a Bintang and call it a day. The ultimate lazy tourist outing.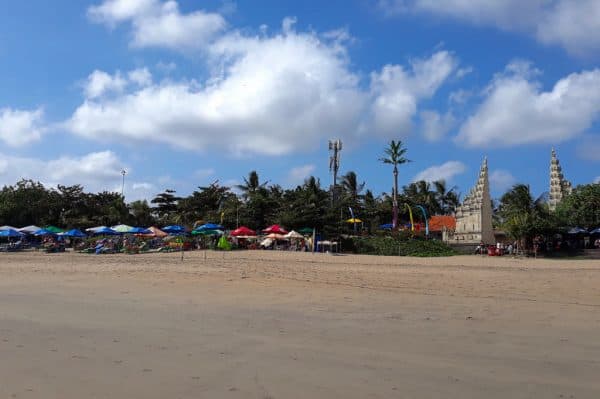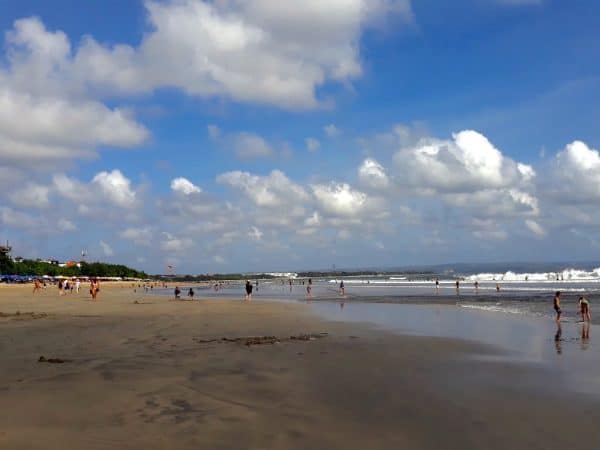 Get a Massage or Two or Three
Speaking of massages, everyone knows Bali is famous for Balinese massages, but similar to Thailand you will find Zen-touting spas on nearly every corner in Legian and Kuta. I lucked out with finding 2 that were not only affordable but the 'real deal'. The Purrfect Spa is a tucked-in-a-small-alley gem and has a, you guessed it, cat theme. Although I saw no cats on the premises, I was soon purring with contentment from my purr-fect leg massage. They also offer a loyalty card, with a buy '5 treatments and get 1 Balinese massage free' offer.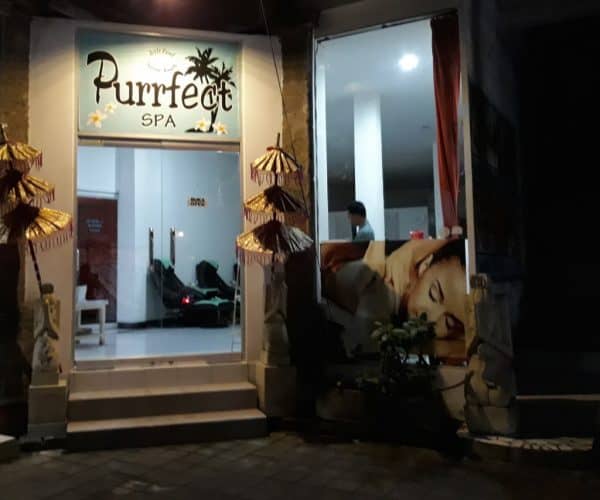 As my good luck was also mixed in with a bit of bad luck, within several days since my arrival, I found myself in need of 'ear candling'. Without going into the gory details, sudden, excessive ear wax can cause a very uncomfortable loss of hearing. In my case, excessive ear wax + hotel swimming pool = deaf as a post. Speaking from personal experience, pharmaceuticals and over the counter remedies can make it much worse too.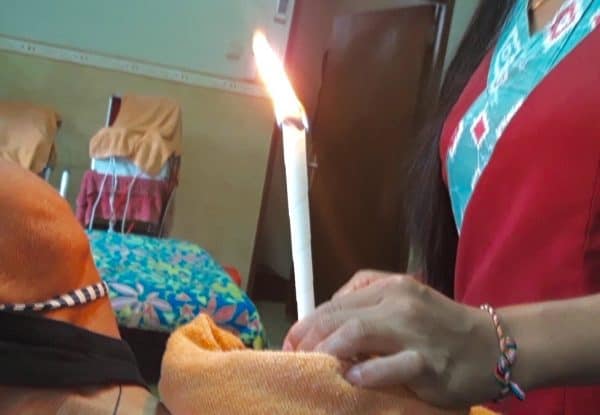 After two days of trying to read lips it was suggested to me to try ear candling at Suriwathi Hotel's Bonito Spa. It was embarrassing, but whoa that was an experience in itself and I highly recommend to get it done immediately if you get the tell-tale signs of swimmer's ear. Unfortunately, my case was already too severe and ear candling didn't cure me. But I believe it would have fixed the problem had I gone there earlier. Bonito Spa staff are very professional and, obviously, experts in all things spa related. From yucky ear candling to hair crème, head massages to therapeutic Balinese massage with onsite healer Wayan, they've got it covered.
Purrfect Spa, Lebak Bene Street, T: 081 357 673 331
Bonito Spa (Suriwathi Hotel), Sahadewa Street No. 12 (Garlic Lane), T: 0361764837
Collect Photos of Penjors
Visitors to Bali can't help but notice the multitude of bamboo shrines along the various roadsides. Small decorative boxes are usually attached to the arched bamboo poles and at various stages of death by the elements. These are called Penjors and are 10-meter bamboo poles elaborately decorated with palm leaves and flowers.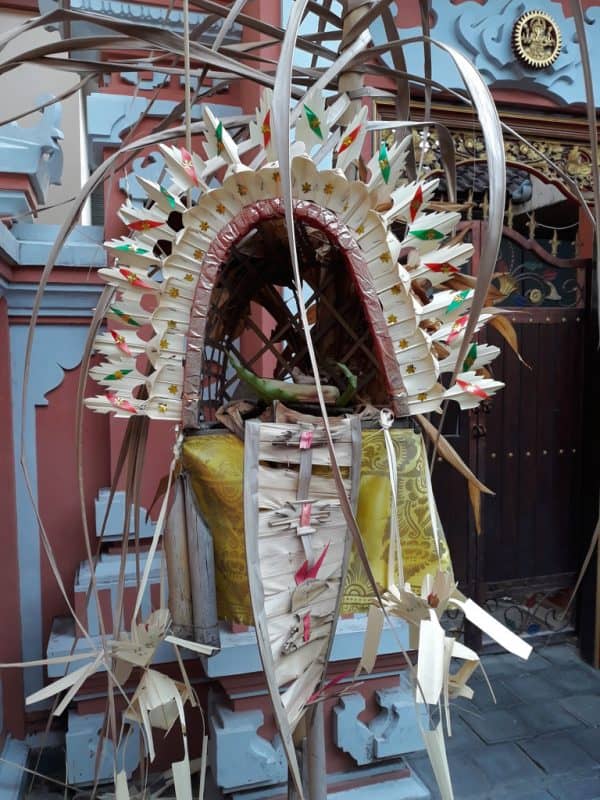 Penjors are initially displayed outside of Hindu homes and businesses the Tuesday before the twice yearly Galungan Festival; one of the most important religious ceremonies in Bali. It is believed that during the 10-day Galungan that the spirits of the ancestors visit Earth. And of course, offerings on arrival are always a good thing. The spiritual offerings are placed in the box or triangular-shaped 'sanggah cucuk' closer to earth. Penjors are home-made by individual families or purchased pre-made and are so lovely that many are left in place much longer than the 10-day festival.
Explore the Neighborhood on Foot
The riverfront area between Patih Jelantik (road) and Arjuna Nakulu to the west of Sunset Road is eclectic to say the least. And an interesting place to enjoy a morning or evening walk. The tree lined river banks are strewn with bits of rubbish and one must occasionally dodge speeding motorcycles and cars during more active parts of the day, yet it has charm.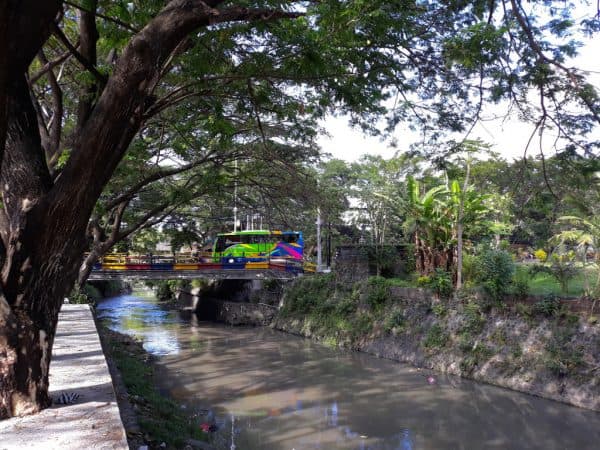 Families gather and fish from the narrow adjacent sidewalks, a few mobile vendors sell food, taxi drivers entertain themselves playing Indonesian Dominos; the cast of local characters reflecting the sincere warmth of Indonesia with a smile and ease of conversation. For English-speakers, don't be shy! Many locals speak English and will understand you if you don't talk too fast (as I often do).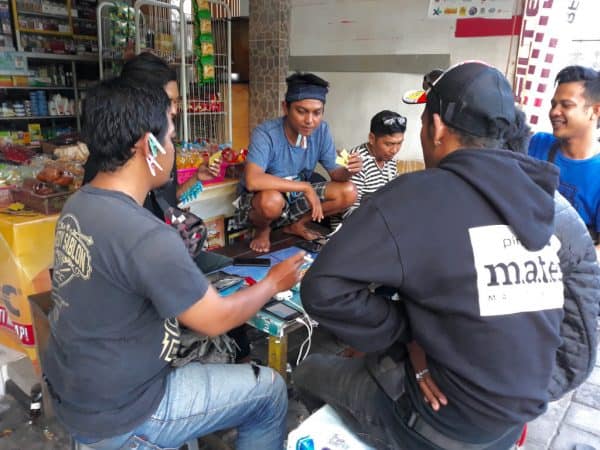 Shop 'til You Drop
As much as I despise wall-to-wall 'souvenir' shops, the only complaint I have about Legian shopping is that I wasn't flush with cash. I was drooling at every turn of the street as the shopaholic in me was screaming for a fix. The list of very cool fashions, accessories and the like ranges from classic batik wear to hand-woven purses and bags to endless choices of sun glasses. Beyond that there is local art, unique handicrafts and much, much more. The many shops are within convenient shuffle radius, too, so physical exertion is kept to a minimal. If you love to shop, Legian will not disappoint.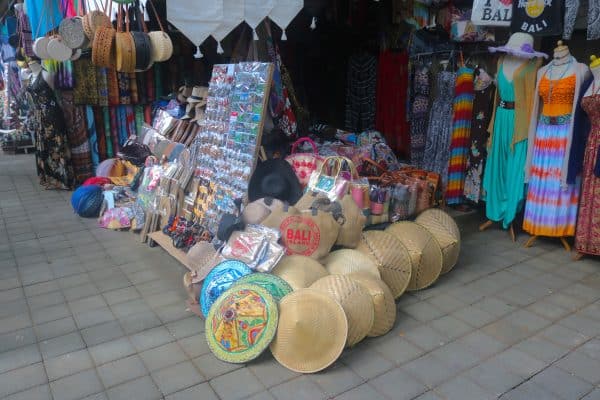 Visit the Night Markets
I'm unsure of the exact number of 'night markets' in Legian as their definition is a bit of a grey area. When I think of a night market I think of food, glorious food and lots of it. In Legian it can mean that too, in addition to including a few cafes and late night clothing shops. But for the most part, I did locate two, which are walking distance from each other. A small night market is located on Jalan Sriwijaya near Jalan Patih Jelantik and the other, larger night market is on Jalan Dewi Sri as it runs into Jalan Merta Nadi. I personally felt a bit vulnerable, considering my age and gender, so do consider that if you are traveling solo. The streets are busy and not well lit.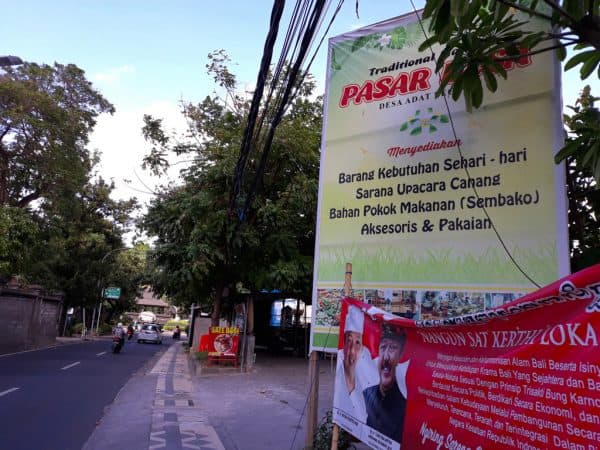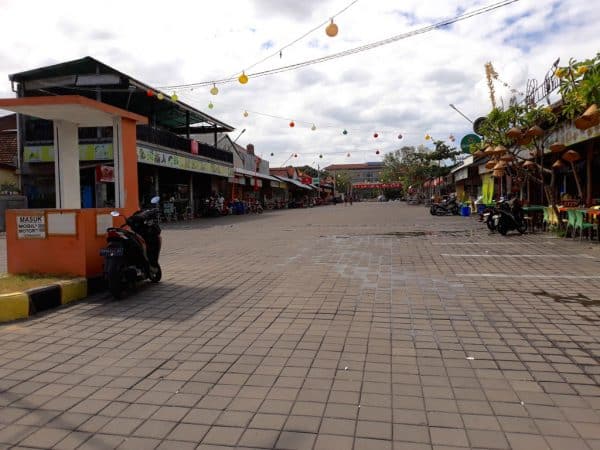 See a Dentist
The last thing you expect, while on holiday, is the need for a dentist. But as I was on an especially lucky lazy tourist holiday, I cracked a tooth and indeed needed a dentist in a big way. I also have an unreasonable fear of dentists, but what are ya gonna do, right? So, I bit the bullet (no pun intended) and took several expatriates' dental recommendation and went to Drg. I Nyoman Ridun. Dr. Ridun is an oral surgeon by day and has a local practice in the evenings which is strictly on a first come, first served basis. Show up at 6pm and wait your turn.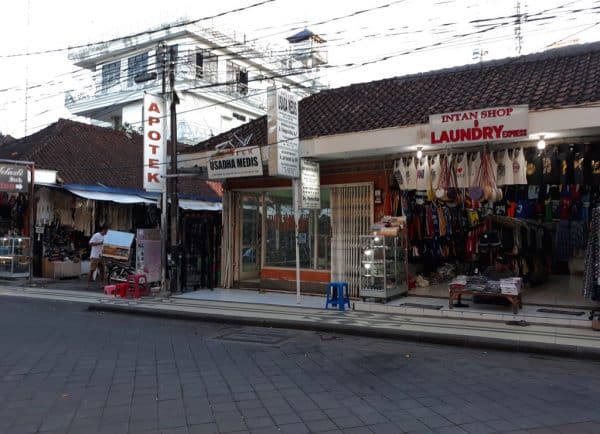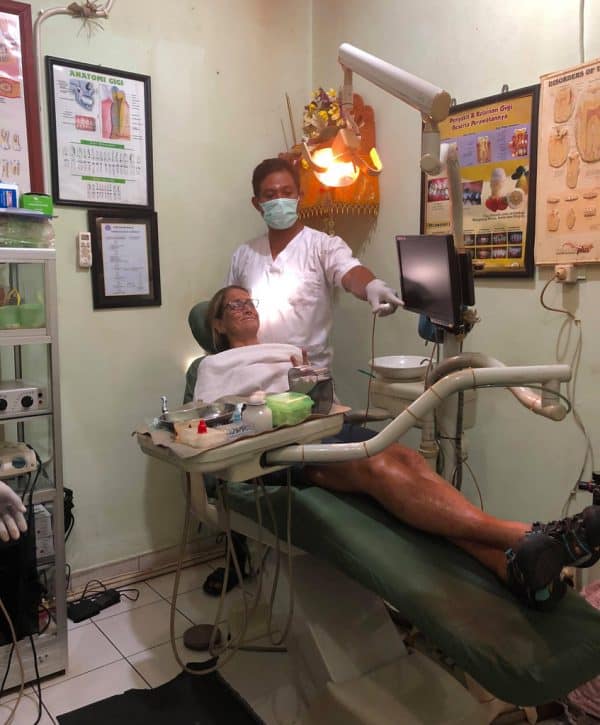 How was my experience? I was astounded. An absolutely painless procedure which took two appointments to complete and cost about $50US. I'd like to attribute Drg. Ridun's painfree talent to some sort of Zen or perhaps his good looks, but he is just very good at what he does. He and his staff, of one, are excellent.
Drg. I Nyoman Ridun, Jalan Raya Legian 369X, T: (0361) 750858
Get a Medical Check Up
Speaking of medical emergencies, remember my ear candling experience which I mentioned earlier in this post? The remedy that didn't work? Well, that whole swimmer's ear, deaf as a post nightmare was really putting a damper on my lazy tourist vacation. I was eternally grateful to find that International Tourist Medical Services was a convenient next step in avoiding a trip to the emergency room.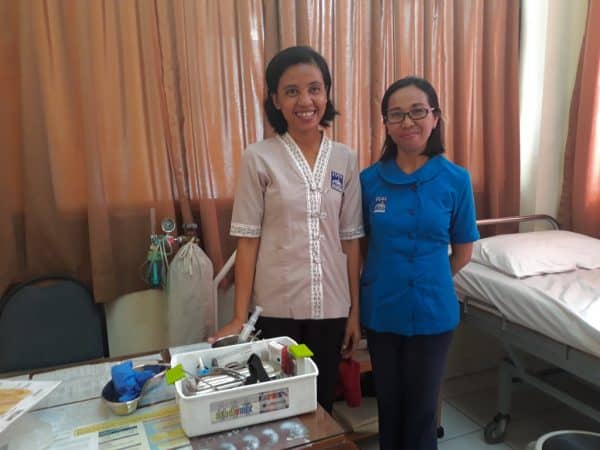 I stopped in the clinic and within 30 minutes, the doctor explained to me the procedure, flushed out my ears (more grose-ness) and fully restored my hearing. They take credit cards too! Super-efficient and affordable (relatively speaking), but they also provided me with a printed medical report to submit to my insurance company. All of this for about $100US.
International Tourist Medical Services, Legian Street No. 363 (Next to Si Doi Hotel), T: +62 (361)751 981/+62 (361) 761 443
Need travel insurance?
You can buy and claim online, even after you've left home. Travel insurance from WorldNomads.com is available to people from 140 countries. It's designed for adventurous travellers with coverage for overseas medical, evacuation, baggage and a range of adventure sports and activities.
Places to Eat in Legian
Legian has no shortage of places to eat, drink and be merry. But in my quest to focus on eating more authentic local dishes (aka eat like a local) I found that more than a few local eateries had 'westernized', either in fancy menu additions, traditional dish name changes or gone all out in becoming international by offering the Epcot Center of culinary delights, with Italian, Chinese, Thai, Indonesian dishes and more all vying for menu prominence.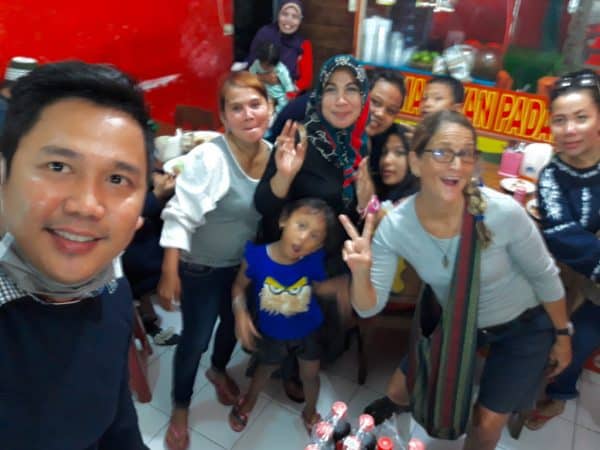 One odd eatery even cranked up their music for their lone customer (me) because perhaps I looked like the groovy, toe tapping (western) type. But for the most part, I did indeed locate some great local food, ate like a local and in some instances, became a repeat customer.  Since I didn't have enough time to perfect my Indonesian food verbiage (and sound like I know what I'm talking about), I'll just share a few restaurant recommendations with you and keep it simple.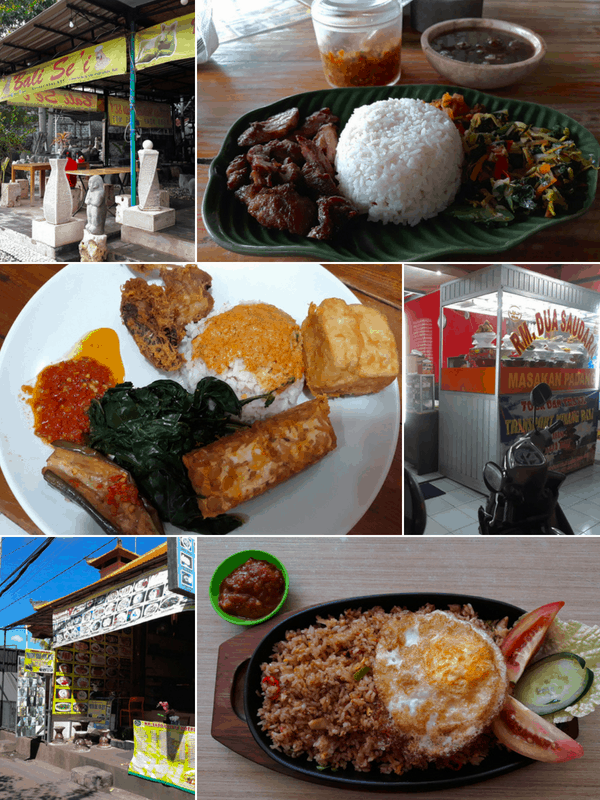 *Babi Se'i, Jalan Dewi Sri 8x, T: 0361 4726012
*R.M. Dua Saudara, (behind Panorama Cottages II)
*Warung Sapo Lais, Jalan Batu Pageh No. 02, Delivery: 081 936168255
*Dumbo Sports, Jalan Bunut Sari 6, T: 087861890726
*Warung Indra Nasi Tempong, Jalan Dewi Sri No. 99X, T: 087861866887
*Warung Bali ULL, Jalan Dewi Sri VIII, T: +62 819-9942-3178
 Places to Stay in Legian
Where you base camp in the Legian (or Kuta) area can make a big difference in your Legian travel experience. I erroneously booked my first two nights in Kuta Beach and it was a dismal fail. I had totally forgotten about another hotel I had previously stayed in years ago and that would be Suriwathi Hotel. Which of course I recognized when I went to get my magic ear candling done. It would have been a much better option than Kuta Beach.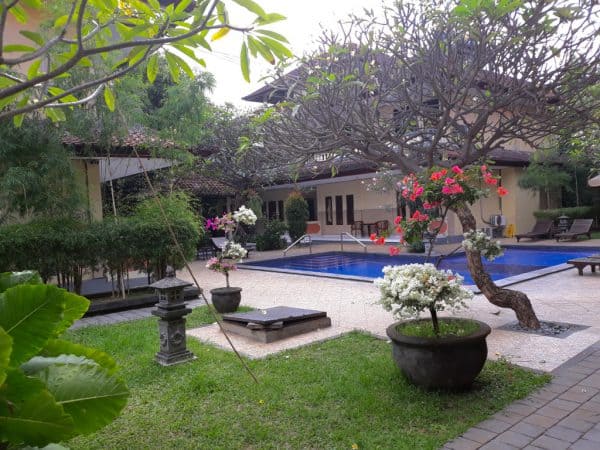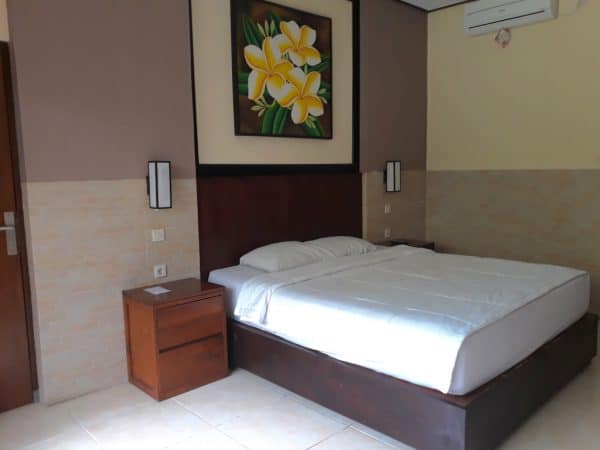 Suriwathi Hotel has not changed much in the 5 years since we first met, but they have added more rooms to their two-pool estate. Their original bungalows are nothing short of charming and the newer addition offers spacious rooms that are clean as a whistle. Suriwathi Hotel is convenient to shopping, restaurants and just a 10-15-minute walk to the beach. You can check rates and availability HERE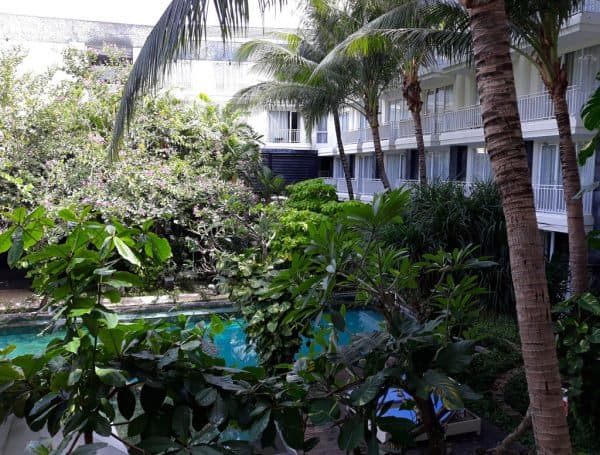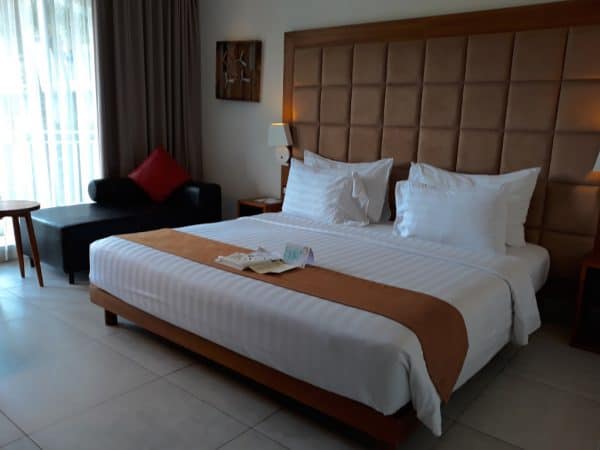 The Fontana Hotel is an affordable luxury option, which will appeal to couples, business travelers or just about anyone who can appreciate an occasional upgrade break from budget traveling. It has loads of amenities including an in-house spa, gym and pool, as well as a restaurant and bar. Impeccable front desk service too. Their location on Jalan Dewi Sri is just a stone's throw from a slew of local eateries, the river and about a 20-minute walk from the beach. You can check rates and availability HERE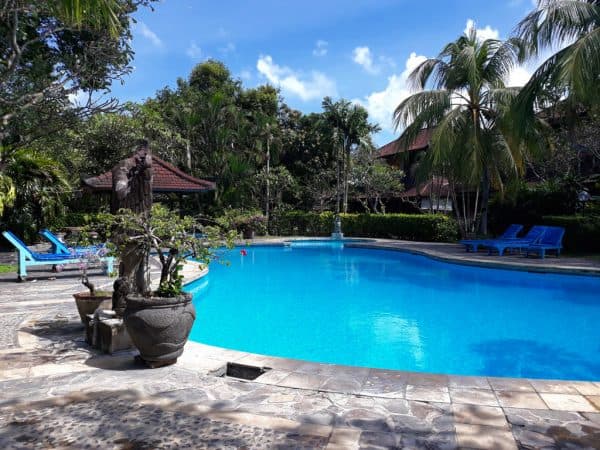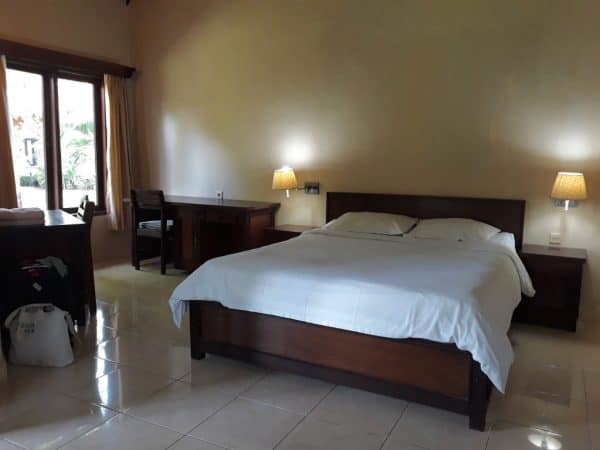 Last but not least is Panorama Cottages II, where I stayed for the majority of my time in Legian. The hotel itself is about 30-years old and some of the rooms may show a bit of age, but the grounds are gorgeous, quiet and private. They also have a glorious pool with plenty of sun-loungers, shade trees and breeze. The front desk staff will do their best to assist you in just about anything; including a broken tooth. Several nearby mini marts, restaurants and shopping are within a short walking distance, and the beach is about a 15-minute walk away. You can check rates and availability HERE
Getting Around Legian
Arriving at the airport I learned quickly of the Rp150,000 price for the 15-minute taxi ride into town. I was exhaustingly able to get this down to Rp100,000, but it would have been much better to have had my hotel pick me up as that hassle-free service also costs Rp150,000. I was also quoted Rp150,000 for a ride from one hotel to another 10 minutes away; very much like Hat Yai, Thailand where one transportation price can often fit all. For new arrivals flying into Bali, I'd recommend pre-arranging an airport pick-up. As much fun as negotiating with taxi touts can be (kidding), you will save yourself time and stress to simply grab your luggage and search for a smiling faced, airport pick-up person with your name on their card.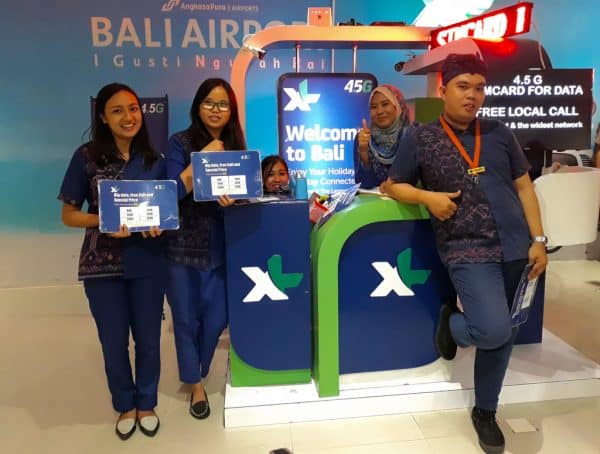 Things get better once into town and although much of Legian can be covered on foot; taxis are plentiful and motorbike rentals are cheap. Blue taxis run on a meter, but there is also Go Jek, which is Indonesia's version of Uber or Grab. Car and motorbike Go Jek drivers are abundant. If you care to rent your own wheels, motorbikes run about Rp50,000 per day from Intan Car Rental.
Do note that there are several Legian and beyond, tourist maps available but they aren't very detailed. Many of the 'hidden gem' nooks and crannies, pretty much stay hidden. Google maps are nearly as confusing. Or maybe that's just me. I did put together the below Google My Map layer, for the sake of this post, which may or may not be helpful to you but it will at least give you a basic visual of proximity.
I must also mention that although riding your own scooter or motorbike through the winding streets of Legian and Kuta can have its own Easy Rider moments at times, it can also be a big pain in the butt. Keeping a very clear head and having excellent defensive driving skills is in your best interest. Locals drive fast and it is not uncommon for them to simply bypass traffic jams via people packed sidewalks. It can be especially challenging in the late afternoons and evenings. And for goodness sakes, wear a helmet!
Intan Car Rental, Gg. Three Brother No. 5, T:+62(0361)750997
Getting to Bali
Due to the limited length of the runway, flights to Bali are limited to smaller aircraft which are scheduled from various major cities in Southeast Asia. I was pleasantly surprised to find a nearly direct flight from Langkawi Island, Malaysia to Bali (with a short layover in Kuala Lumpur) with Malindo Air. Quick, easy and super comfortable. It was also surprisingly inexpensive considering I was traveling during the popular dry season (April to August).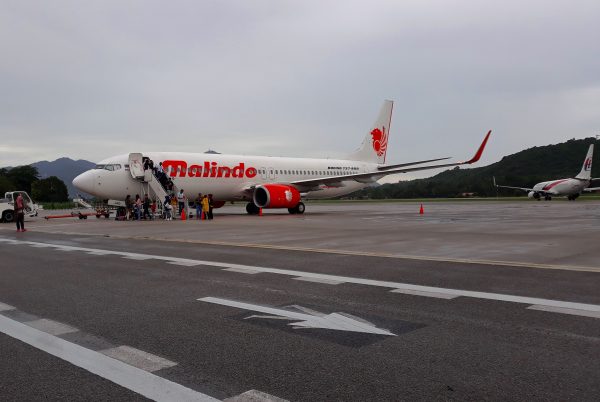 For many, Bali is a dream destination, but seeing as many local sites as possible in X amount of time can truly be exhausting. So, if you happen to be a lazy tourist like me or have a few medical 'emergencies' along the way (or both), I highly recommend a laid-back week or two in Legian. Find yourself a comfy hotel, kick back and live like a local, because the experience can be refreshing to say the least. By the way, the word 'legian' apparently means 'sweet' in Balinese. And Legian can indeed, be a sweet, easy and relaxing getaway.