Padang Besar, Malaysia has been a mystery to me for nearly 10 years. Yet, seeing so many recent social media posts about fun train rides from Hat Yai to Padang Besar and beyond kept gnawing at me, because they look fun and adventurous. To be totally honest, my own experience of traveling through Padang Besar haunts me to this day. Could it be possible that going to or from Hat Yai to Padang Besar by train could be a fun, stress-free experience? I made it my mission to find out.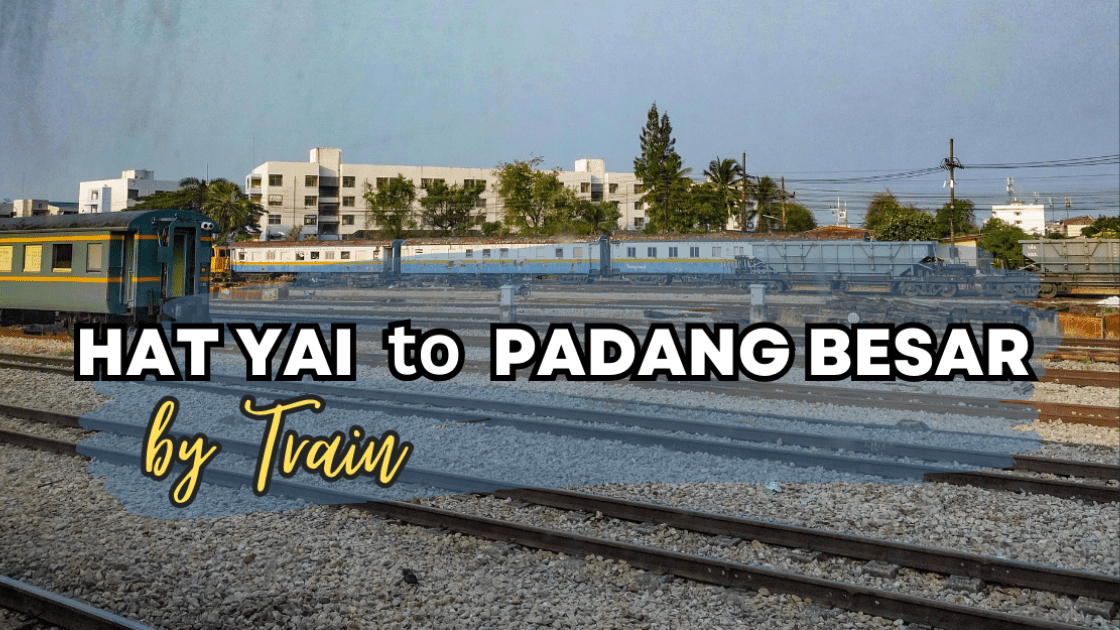 You see, years ago, as a new blogger, I had a Malaysia taxi mistakenly drop me off at the Padang Besar, Malaysia border crossing. I somehow managed to walk all the way to Thailand before realizing I hadn't officially checked out of Malaysia. I had walked past Malaysia Immigration but no one stopped me, so I assumed it was not the correct passport stamping place. Even when I yelled hello a few times, no one seemed to be around or even see me. I was invisible.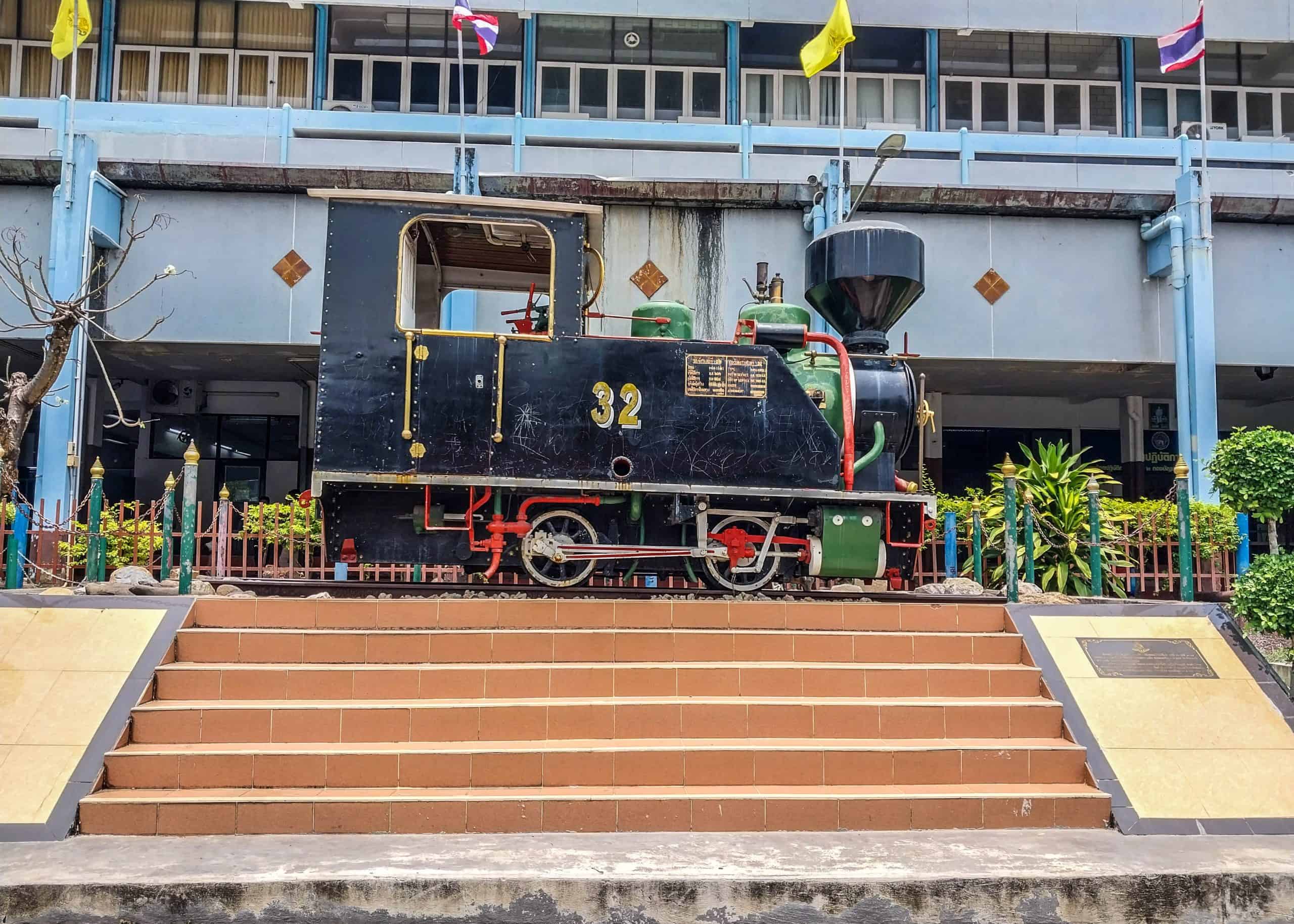 Imagine my surprise when I eventually saw the Thai Immigration officers and their serious faces. I was new at 'back road' travel and it scared me. I then walked back to Malaysia and went to the Bukit Kayu Hitam crossing instead, and vowed never to step foot in Padang Besar again. Well…hello again Padang Besar! Many years later, I finally understand this confusing border crossing thanks to Malaysia and Thailand train travel options. I'm also grateful I didn't have to walk from Padang Besar, Thailand to Padang Besar, Malaysia again.
Here's what I learned about going from Hat Yai to Padang Besar by train…
Get to Know the Hat Yai Station (Haadyai Station)
The Hat Yai Train Station (Haadyai Station) is located near the Hat Yai city center, at the intersection of  Thumnoonvitha Road and Rotfai Road. In addition to the antique train car adorning the front lawn, the adjacent Train Station Hotel's distinctive red, white and blue exterior paint is visible from blocks away. You can't miss it!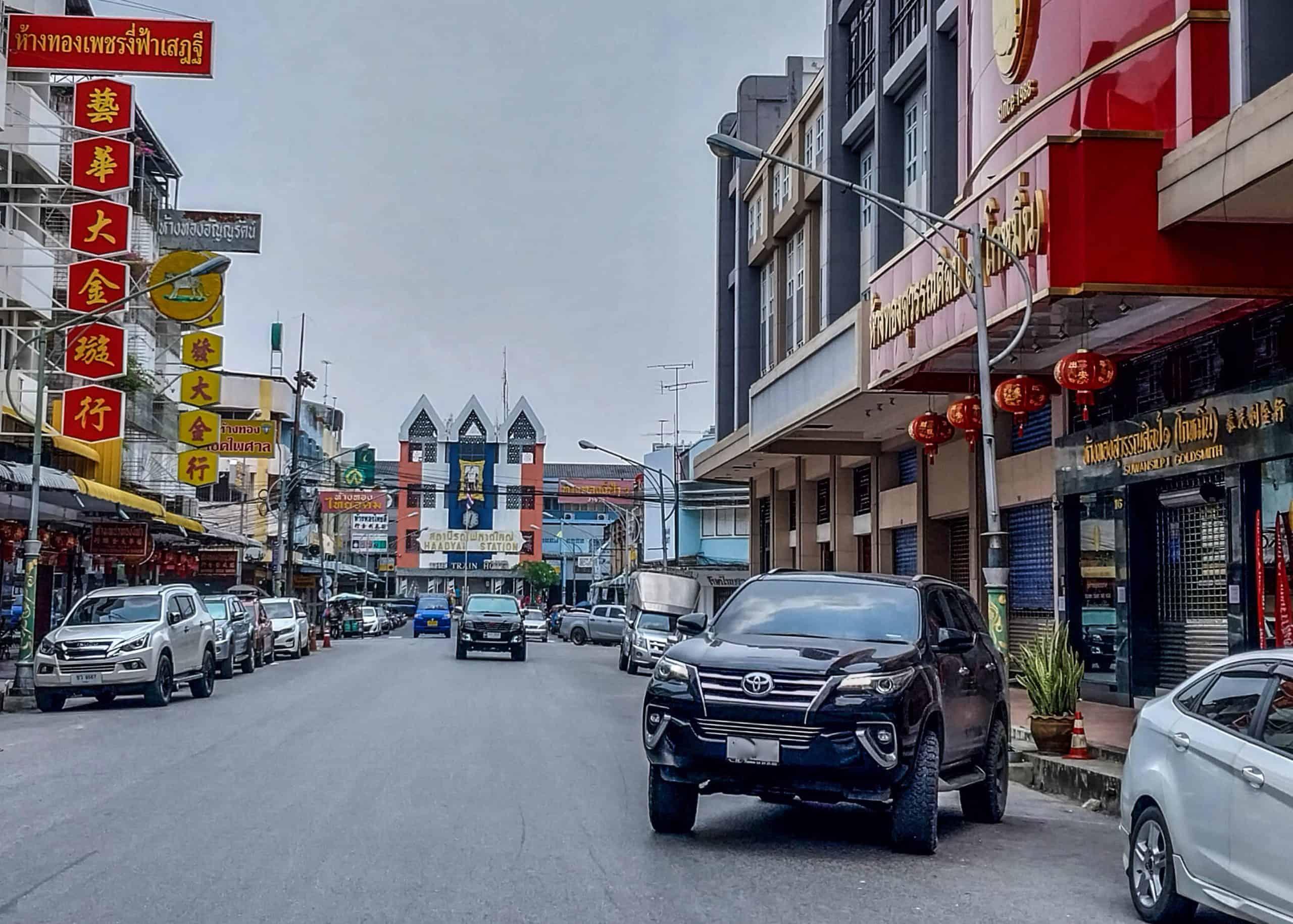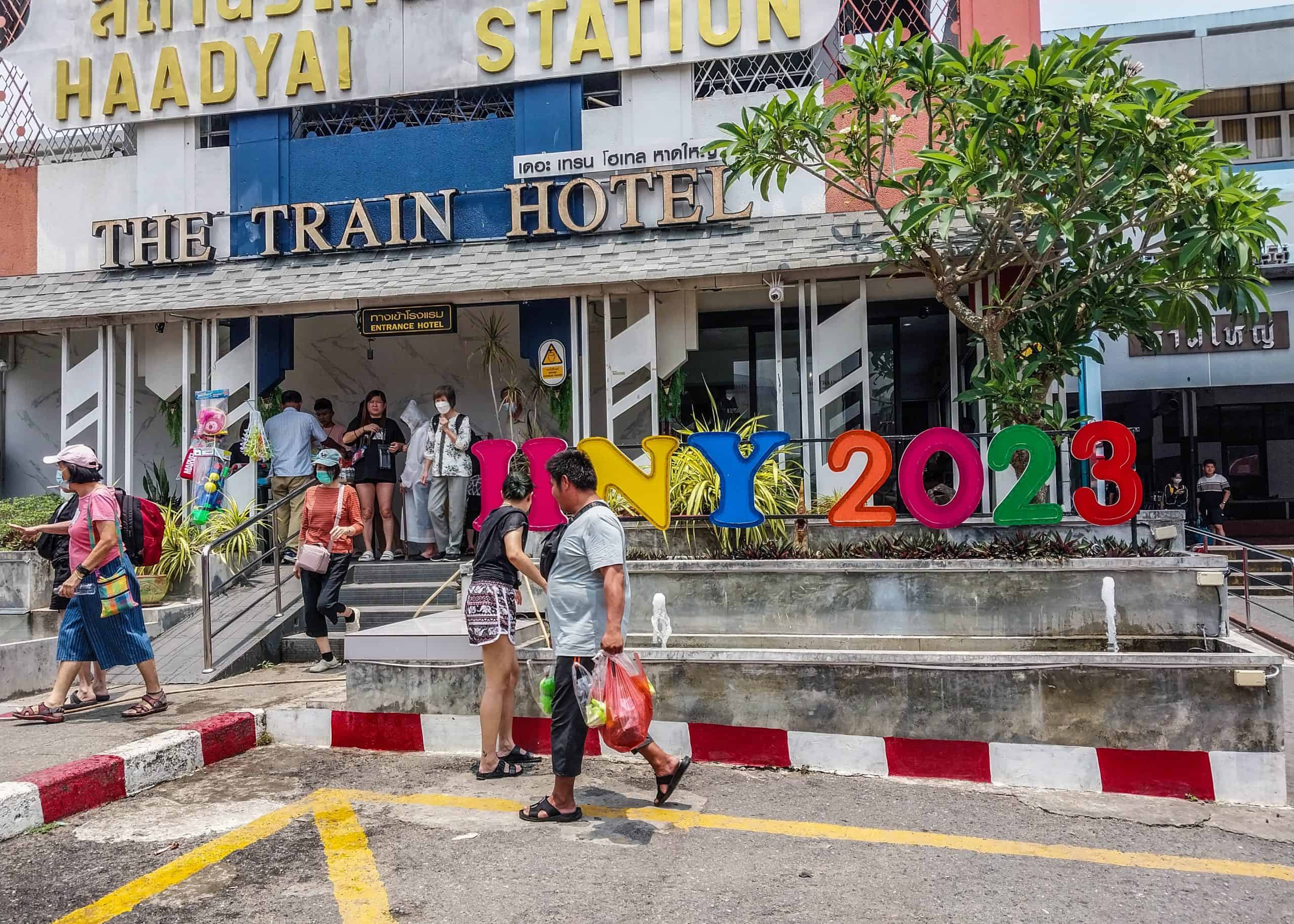 Both the SRT (State Railways of Thailand) and KTM 'Keretapi Tanah Melayu' (Malaysia Railways) operate services from Hat Yai Train Station. This may be why some find online sources confusing. The SRT lines split at Hat Yai with one line continuing south to Sungai Kolok, Thailand (1 km from the Malaysia east coast border) and the other line going to Padang Besar, Malaysia. The KTM also goes from Hat Yai to Padang Besar, Malaysia.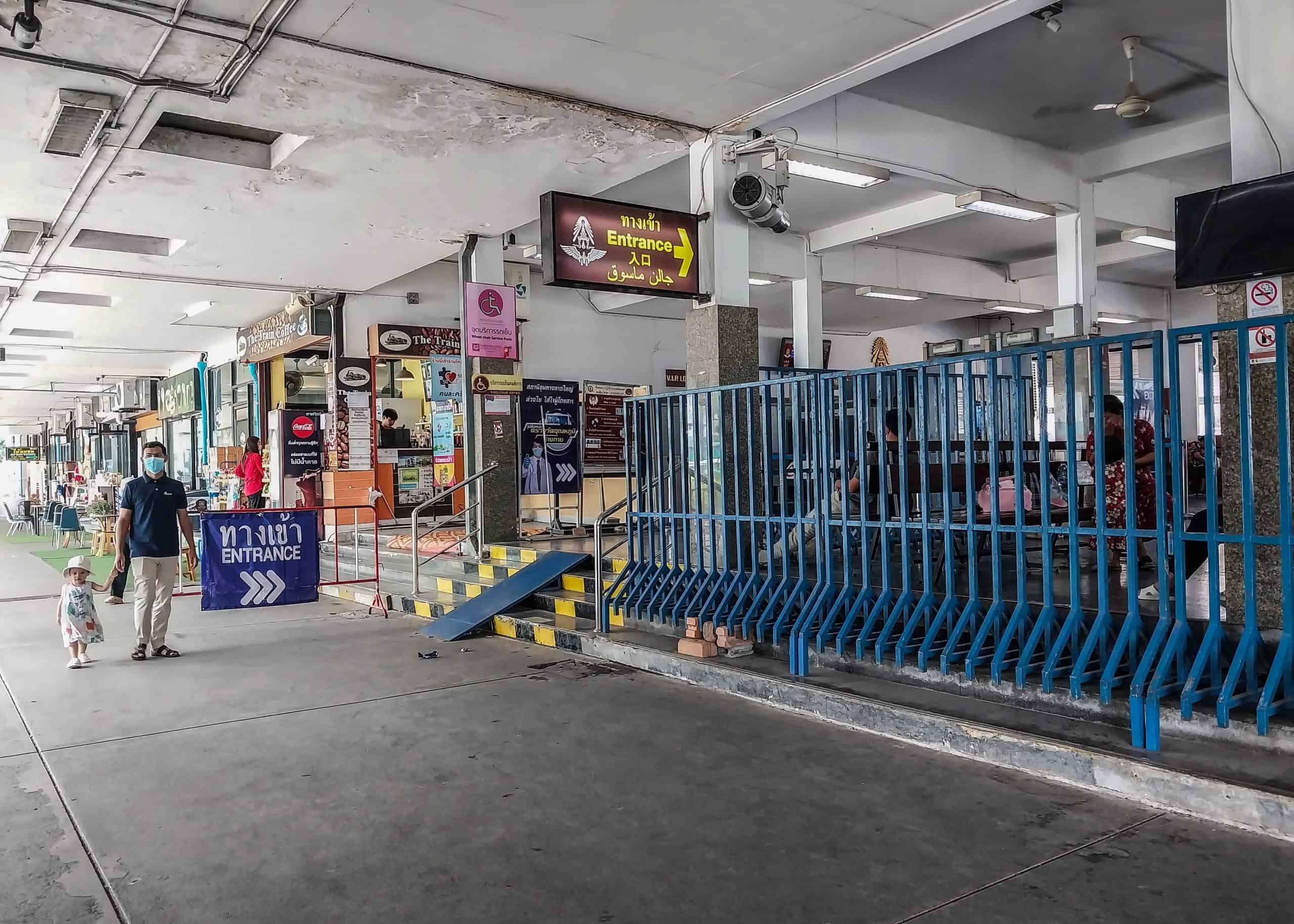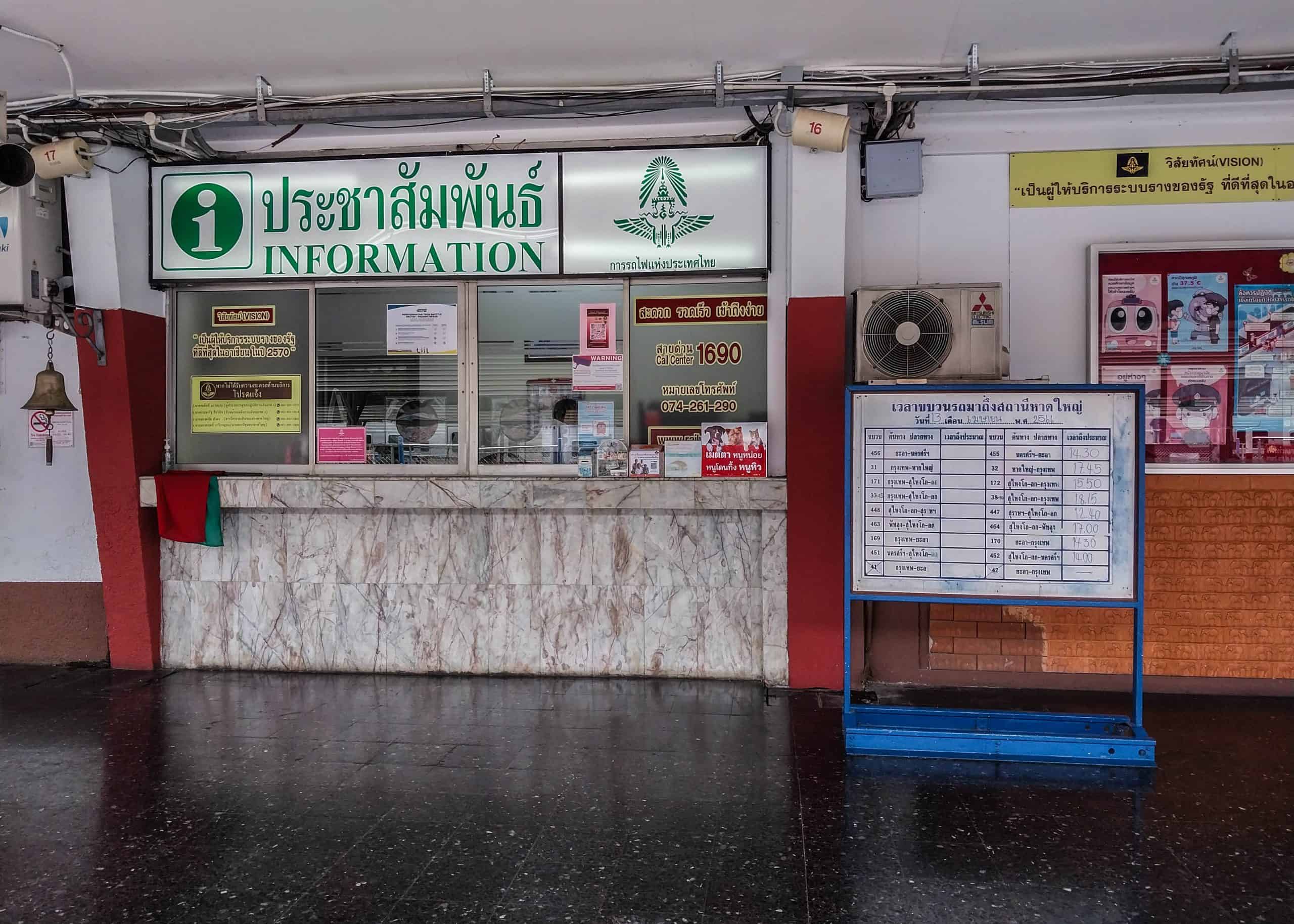 The train trip from Hat Yai to Padang Besar Malaysia covers a distance of 60 Kilometers and takes about 1 hour. There are two brief stops along the way at two train stations; one is Khlong Ngae and another at Padang Besar (Thailand). Yes, there are two Padang Besars. And yes, I almost got off at the wrong station. Sit tight because a few hundred meters away is the Padang Besar, Malaysia train station.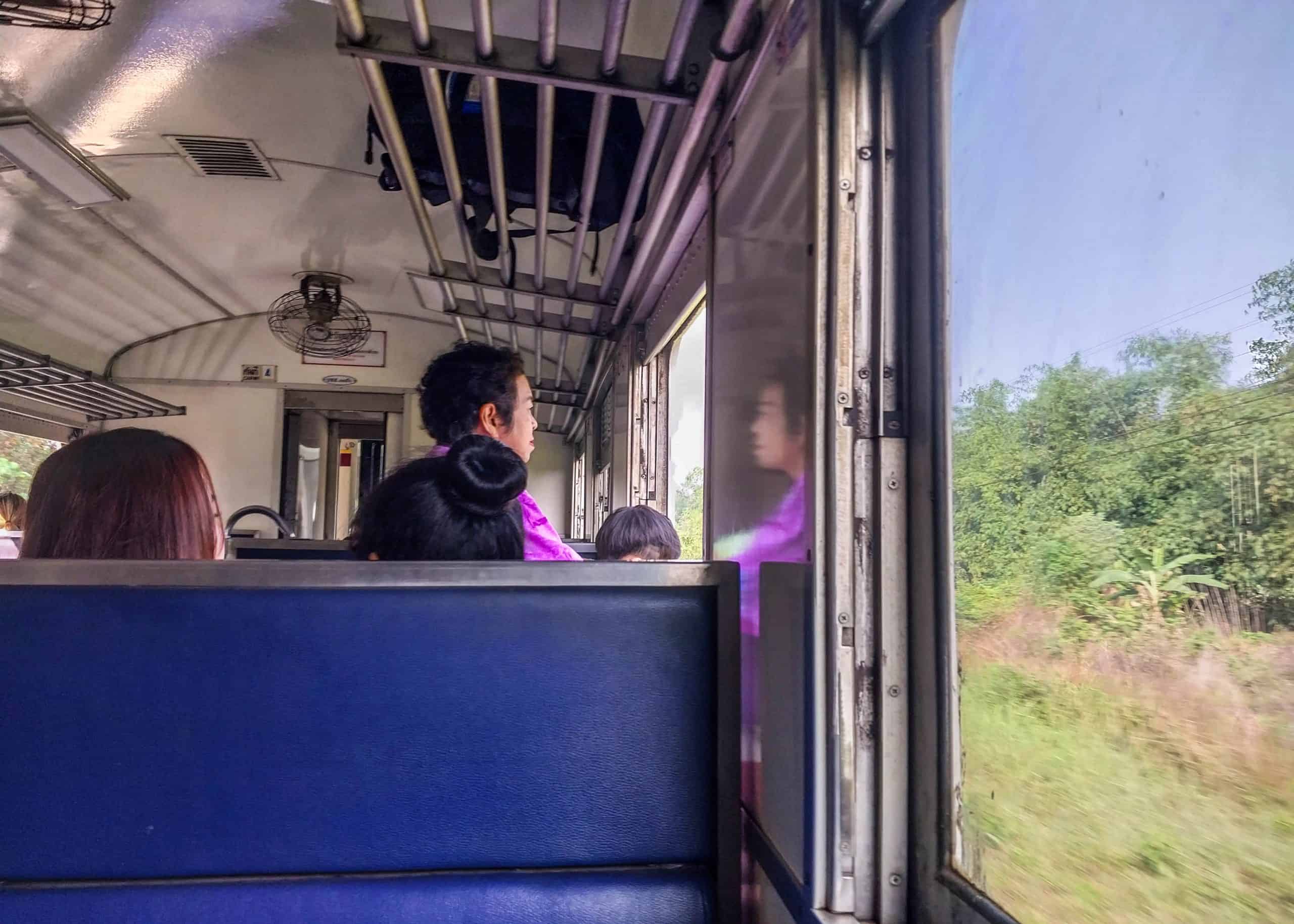 The Padang Besar, Malaysia train station is the immigration stop for both Thailand and Malaysia train travel passengers. It's important to remember that there are two border controls to pass through and a time change (Malaysia is 1 hour ahead of Thailand), so be sure to factor that in when planning your itinerary or you may end up missing your train.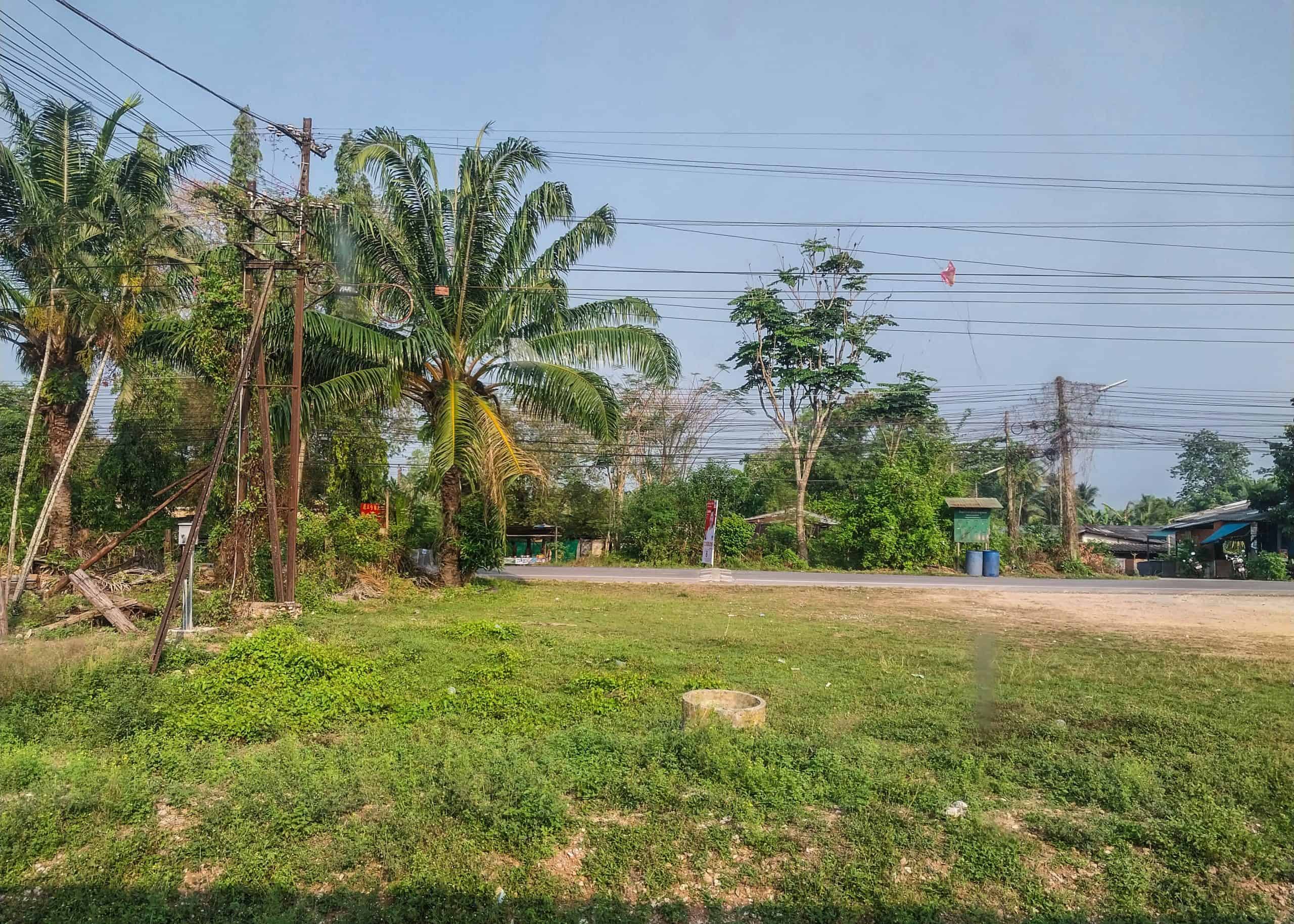 Getting SRT Shuttles and KTM Train Tickets
I was told at the Hat Yai Train Station, that I could not buy tickets for the train from Hat Yai to Padang Besar in advance. Not online, nor in person. I could find no options on line for Thailand train tickets, so I had gone to the station the day before my intended day of travel. The attendant told me to just come the next day; 0730, 0900 and 1400 were the scheduled train times for the train from Hat Yai to Padang Besar.
I asked her twice, btw, to make sure I got the information straight. I also asked her if there was any chance that I wouldn't get a seat because the train was fully booked and she told me, no.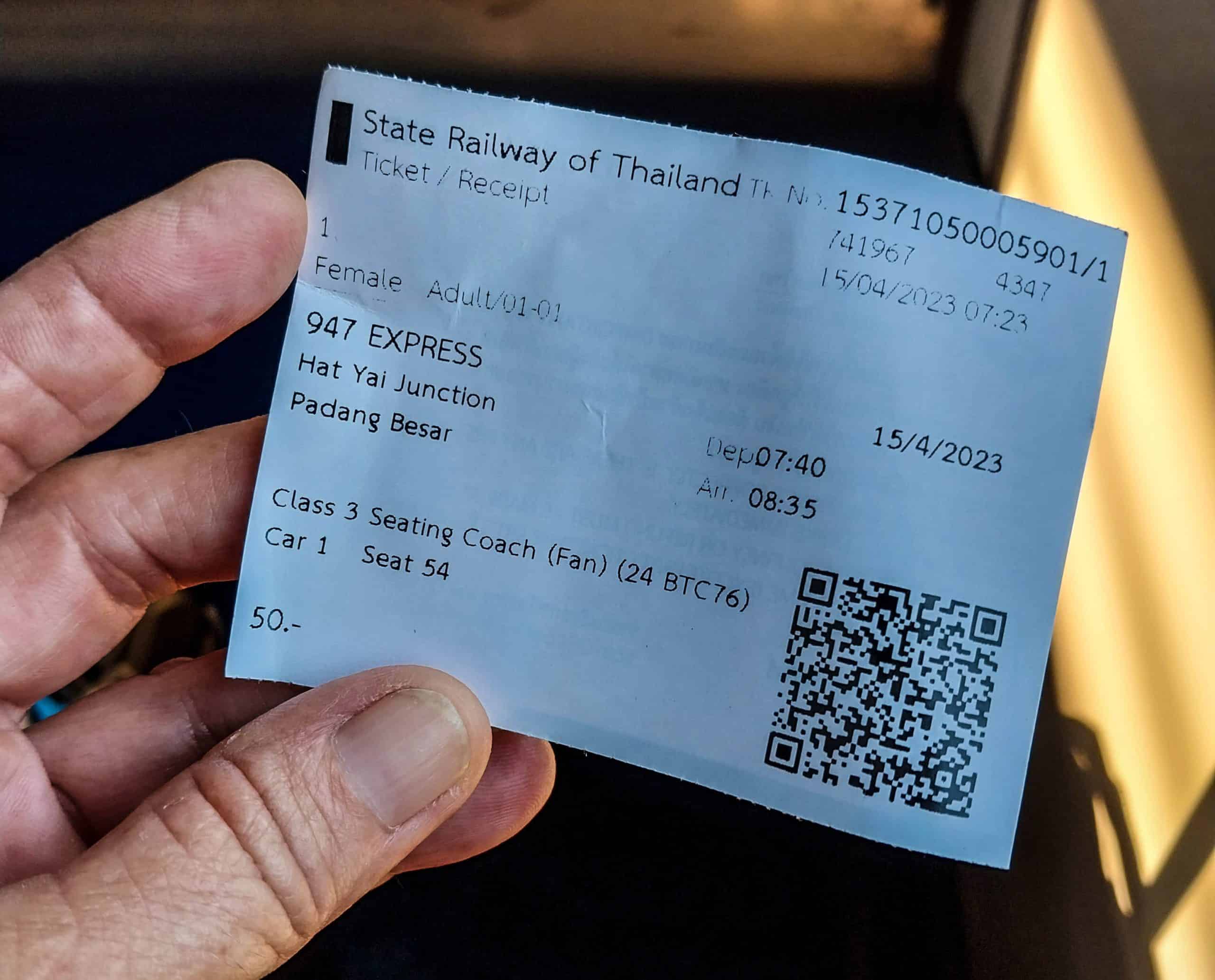 My plan was for a 0900 departure and thankfully I arrived early enough to catch the 0730 departure because it was smooth sailing. Had I been on the 0900 train I think I would have had some layover time, but as it turned out my train travel timing was perfect.
After further post trip research, I wasn't so sure I heard the woman right because I couldn't find any 1400 train listed. I also came across real time information on this State Railway of Thailand website: HERE . The website is slow as molasses to load, but if you wait long enough it comes up. This website actually does give you the option to purchase a ticket in advance, but it's painfully slow and not really necessary. It does however confirm the train times. *Do note that arrival times may be displayed in Thai time and all train times are subject to change


Hat Yai to Padang Besar by Train
I didn't land in a fancy 'modern' train, but was assigned a seat on an older train. I assume this was a 'shuttle', but no complaints from me as it was a ride heading in the direction I wanted to go. Cheap too. Just 50Baht for the 1-way, hour long journey.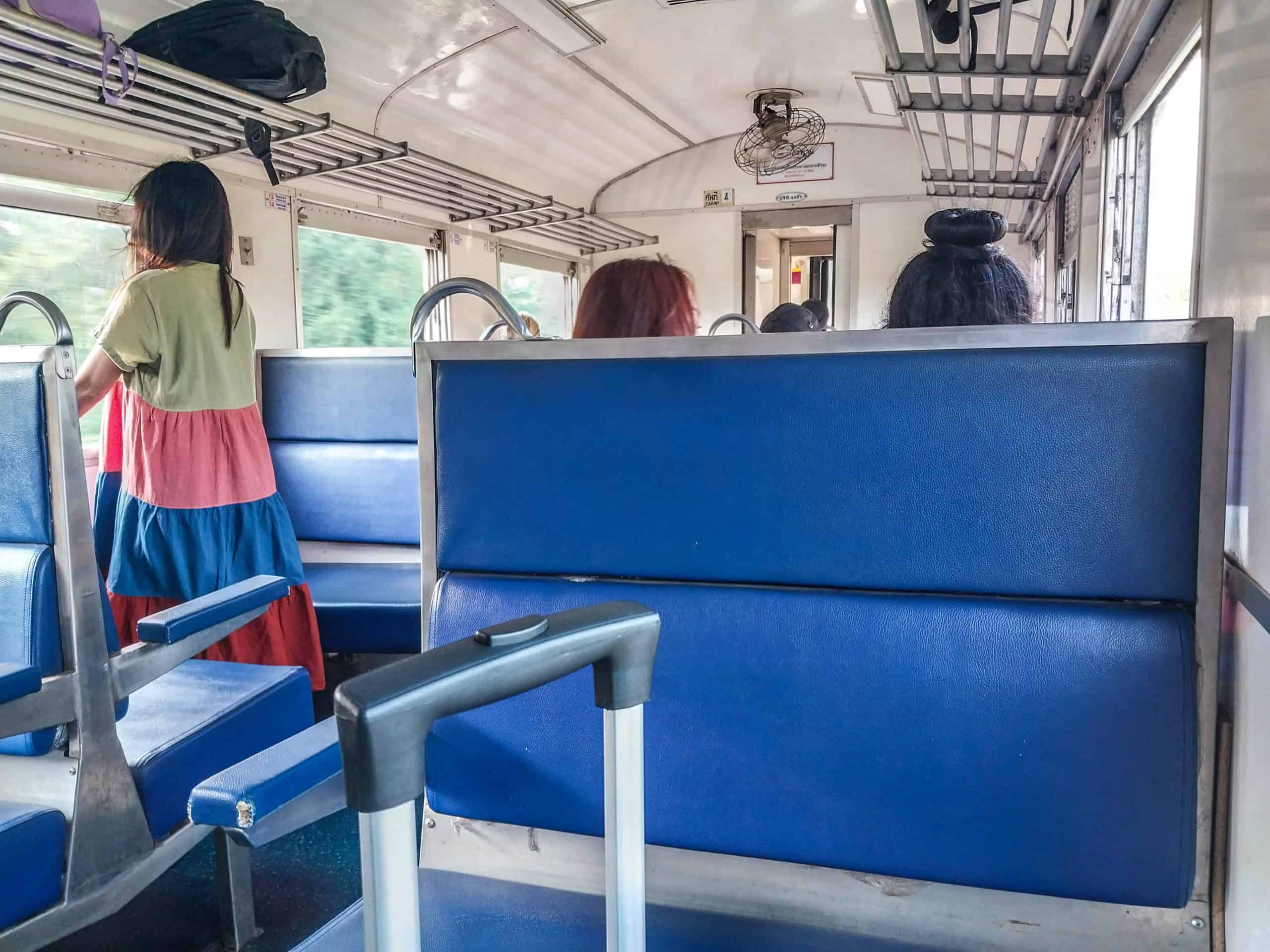 About 30-minutes later our train stopped at Khlong Ngae Train Station for about 10-minutes. Looking on a Google map later, I couldn't even find this place listed on a map. But it obviously exists, because I have a photo to prove it.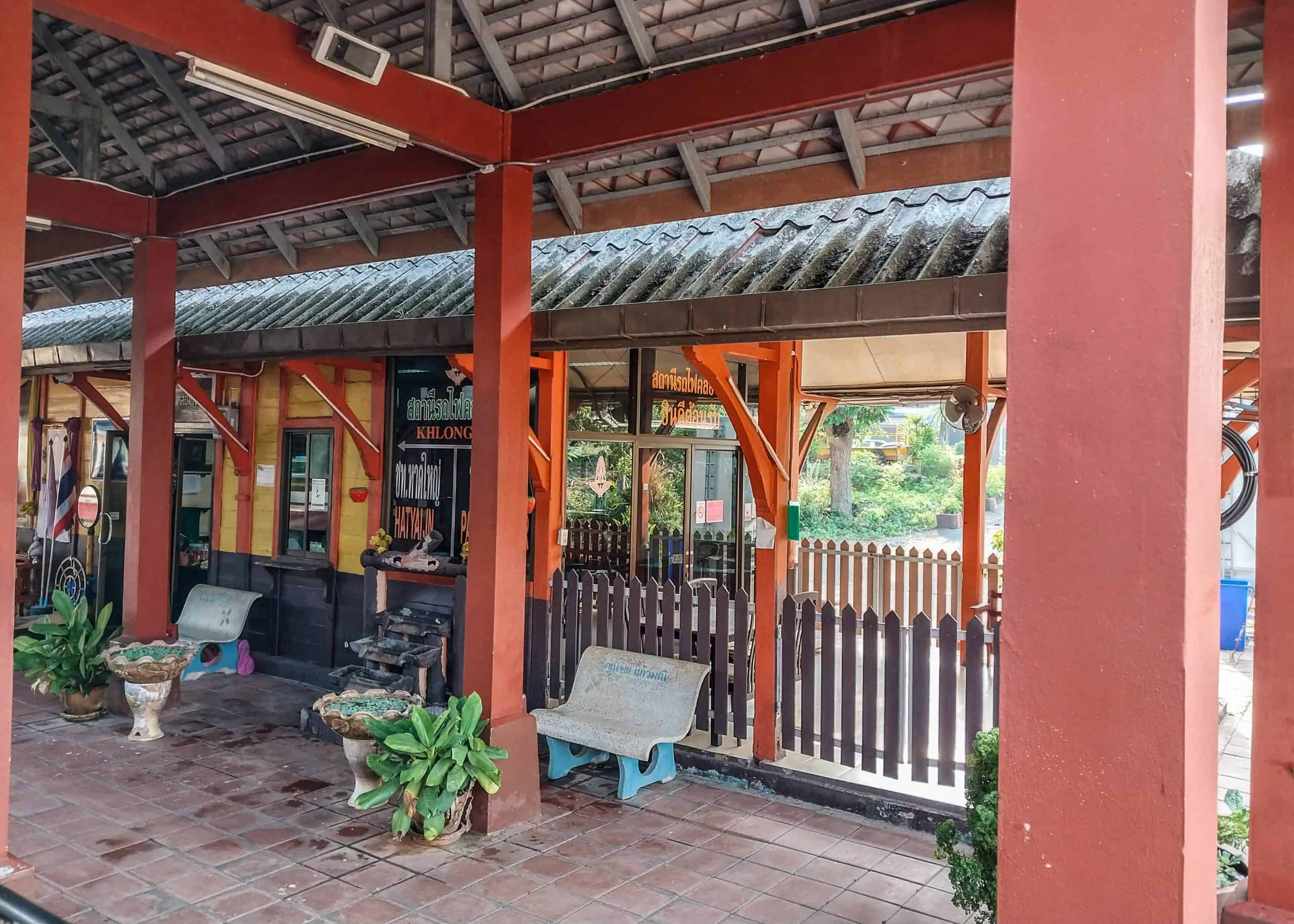 Closer to the 1-hour mark our train pulled up in the Padang Besar, Thailand train station. Don't let the name fool you, it's not your stop. After a brief stop at this station, the train continues to the Padang Besar, Malaysia train station.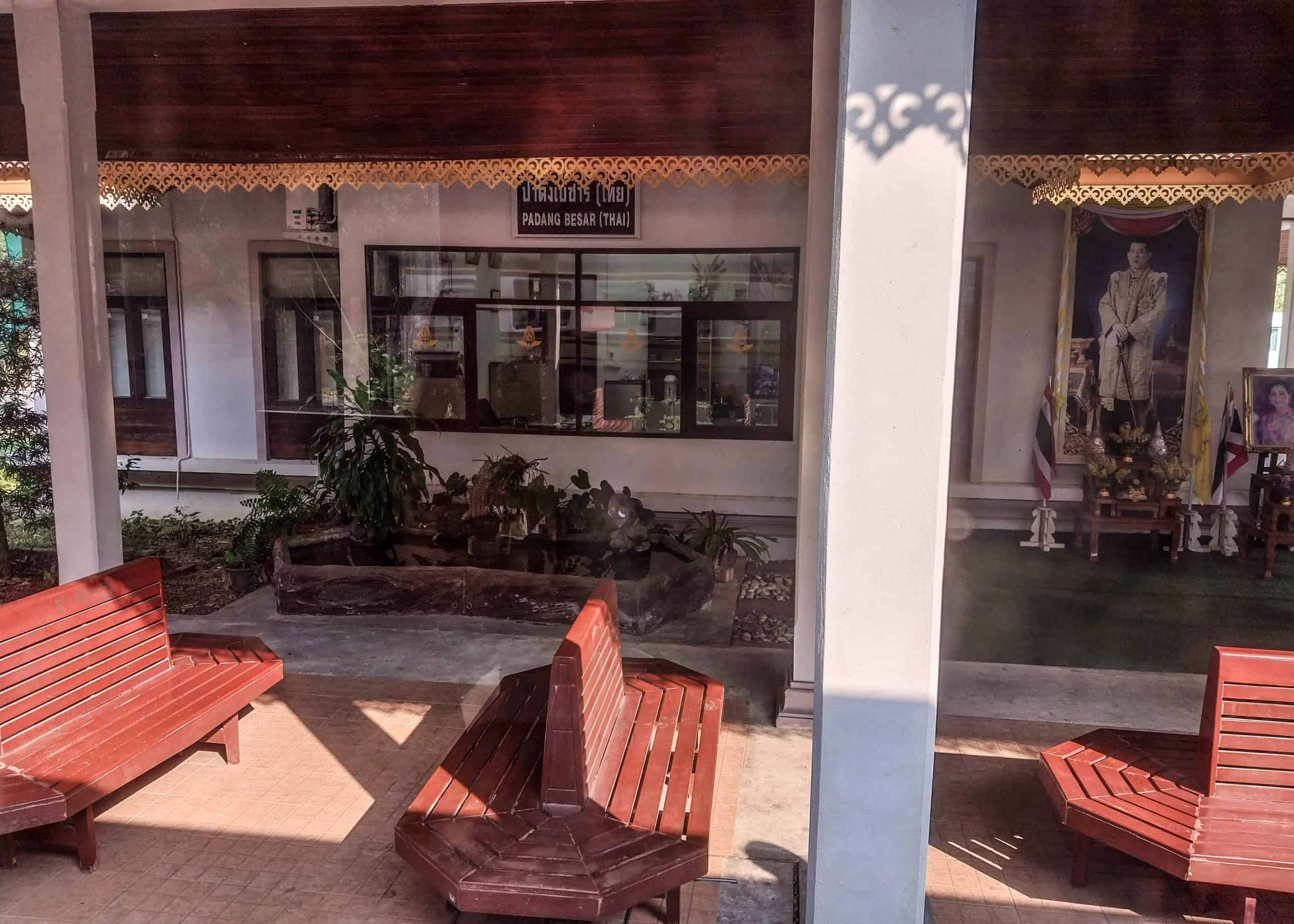 Arriving at Padang Besar Train Station in Malaysia
Once you arrive at the Padang Besar Train Station, all passengers disembark and go through Thai immigration check point to get their passports stamped out of Thailand. The herd then lines up at the Malaysia immigration check point to get stamped into Malaysia. It may seem a bit chaotic, but they are surprisingly well organized.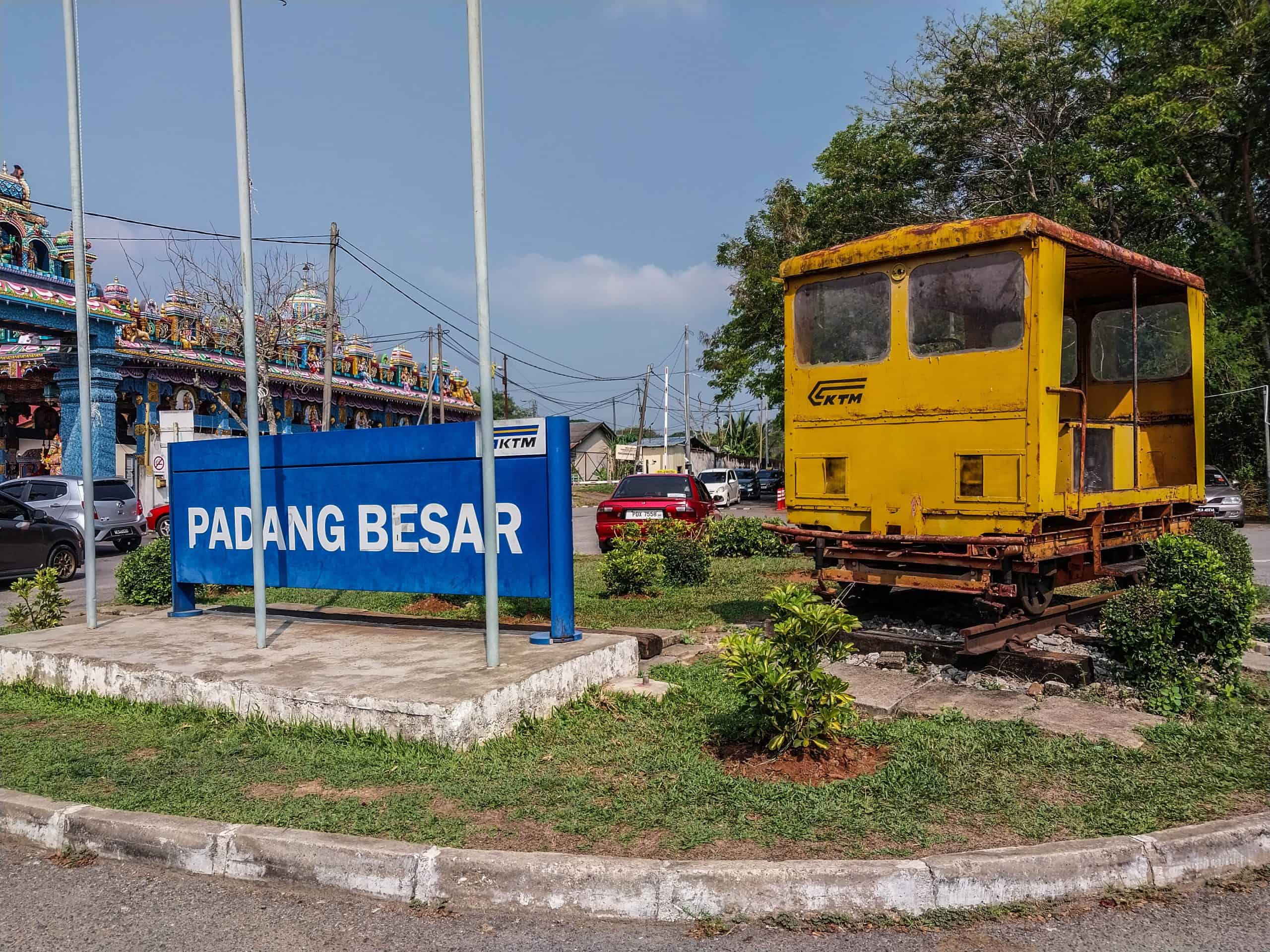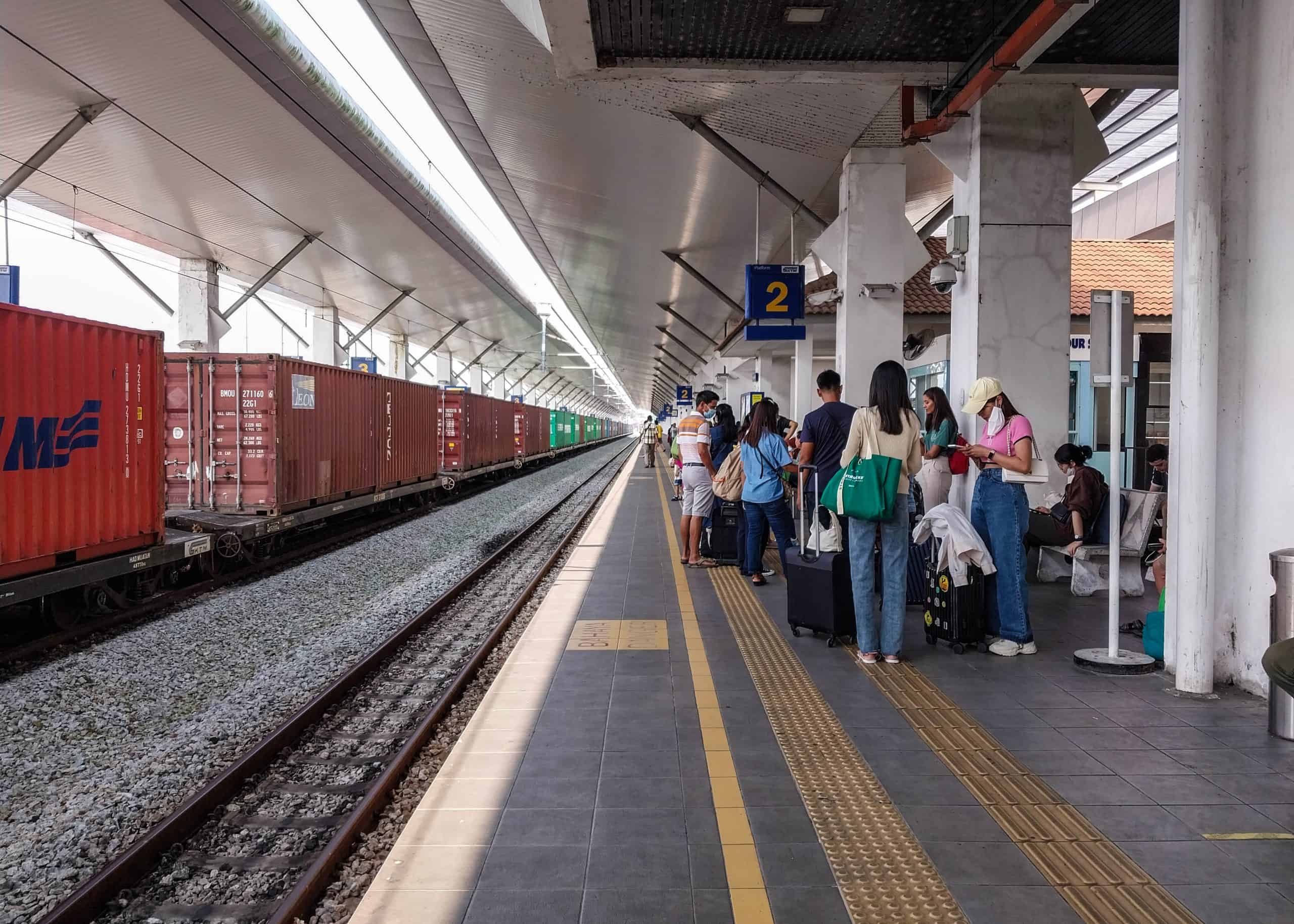 So, boom, you're now in Malaysia. Beautiful Padang Besar, Malaysia. If you don't already have a KTM train ticket for onward Malaysia train travel, now is the time to hustle your butt upstairs and buy one. If you get lucky (like I did) the next train will be coming soon.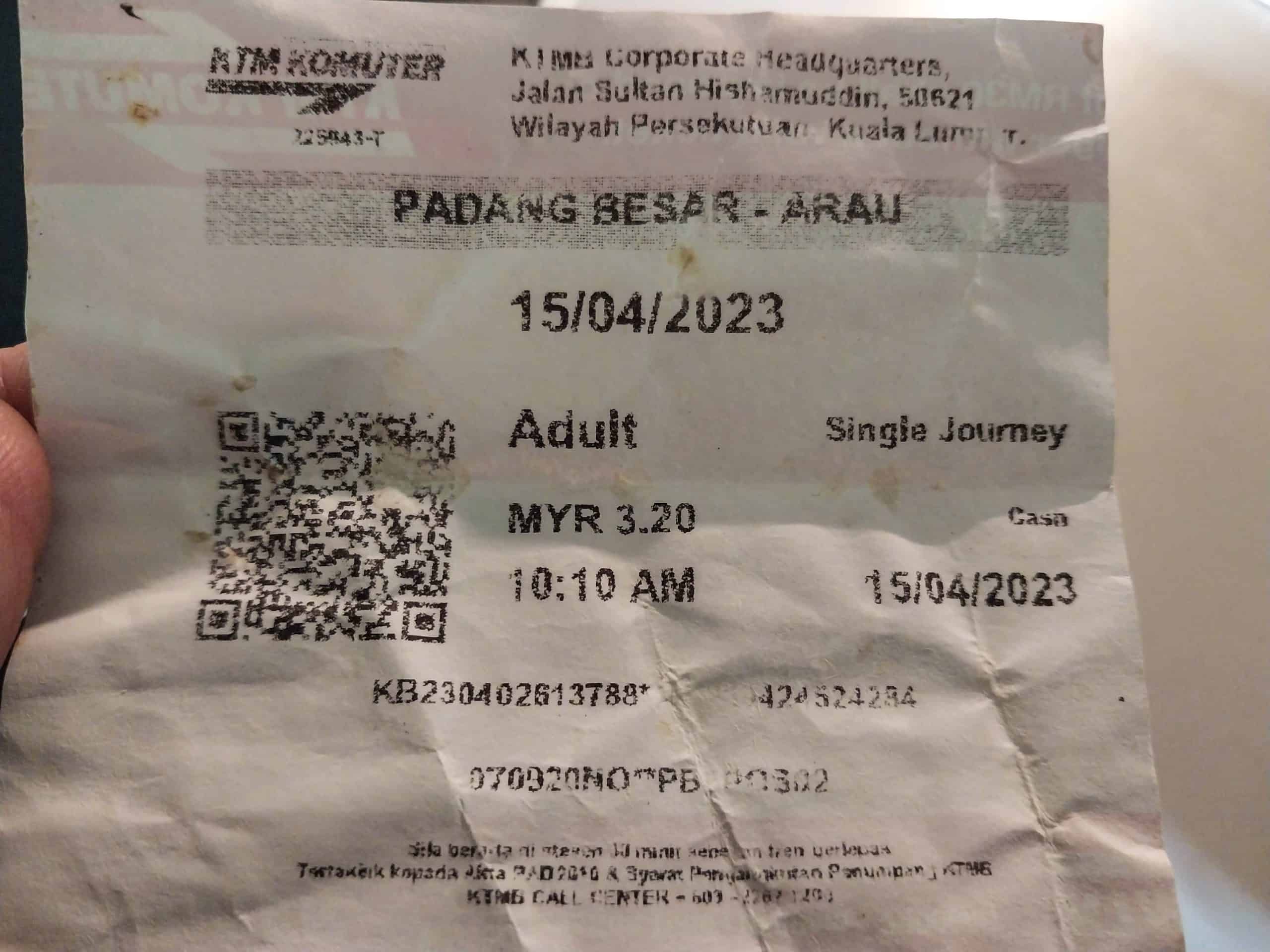 The good news is that the Padang Besar Malaysia train station is a decent place to while away time. It's spacious, has food, information, a money changer, sim cards and they even sell minivan tickets in case you can't wait any longer. But! Remember, you are saving a lot of money by taking the train, so patience is a money saving virtue. Oh, and there is also an Indian Temple next door you can visit.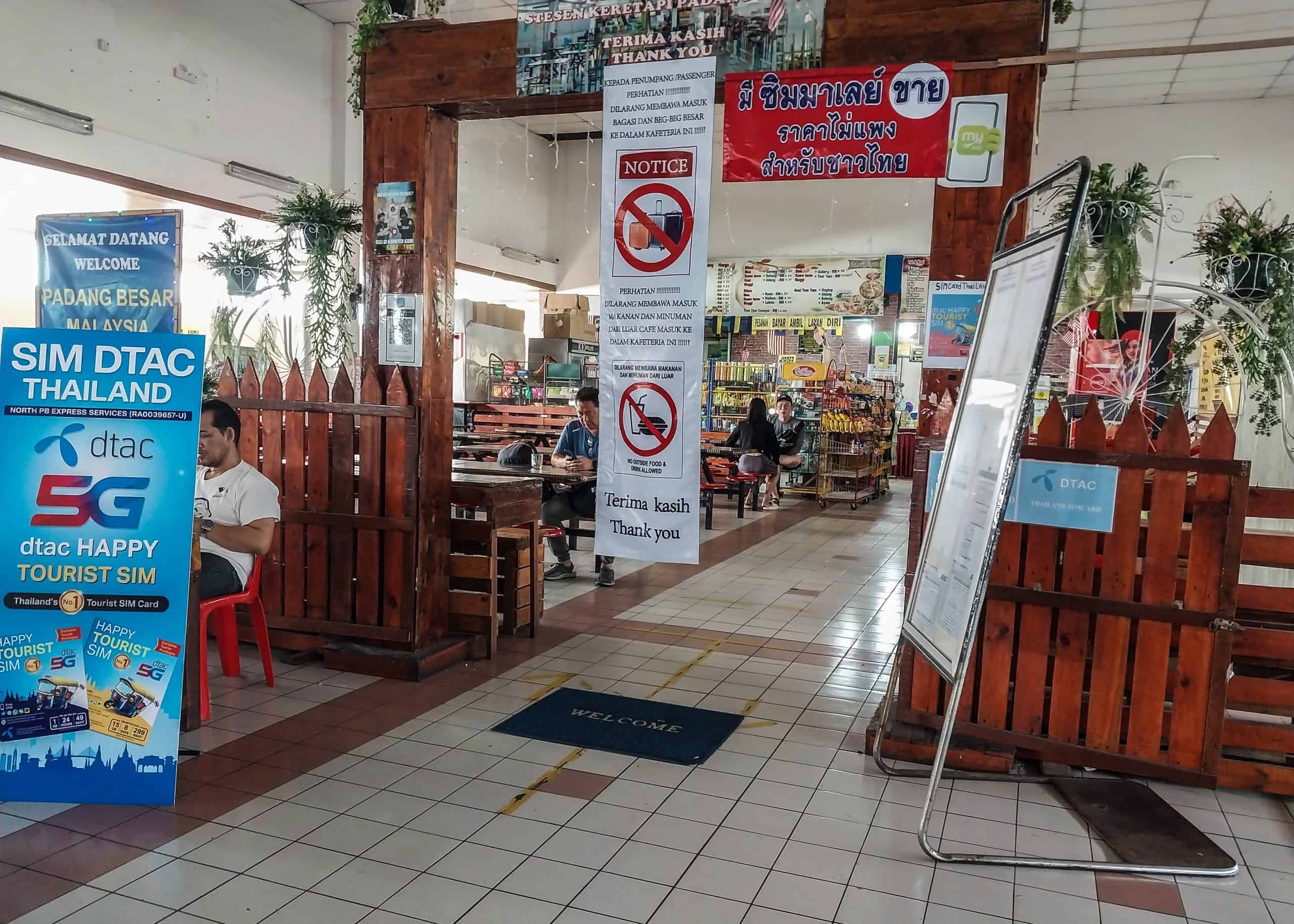 SRT & KTM Hat Yai to Padang Besar Train Times:
Hat Yai to Padang Besar:
SRT Shuttle & KTM train times:
0730 departure/ 0925 arrival (MY time), 0855 departure/ 1050 arrival (My time), 1400 departure/ 1555 arrival (MY time)
Padang Besar to Hat Yai:
SRT Shuttle train times:
0955 departure (MY time), 1600 departure (MY time) 1800 departure (MY time)
KTM train times:
1241 departure (MY time), 1523 departure (MY time), 1633 departure (MY time) and 0004 departure (MY time)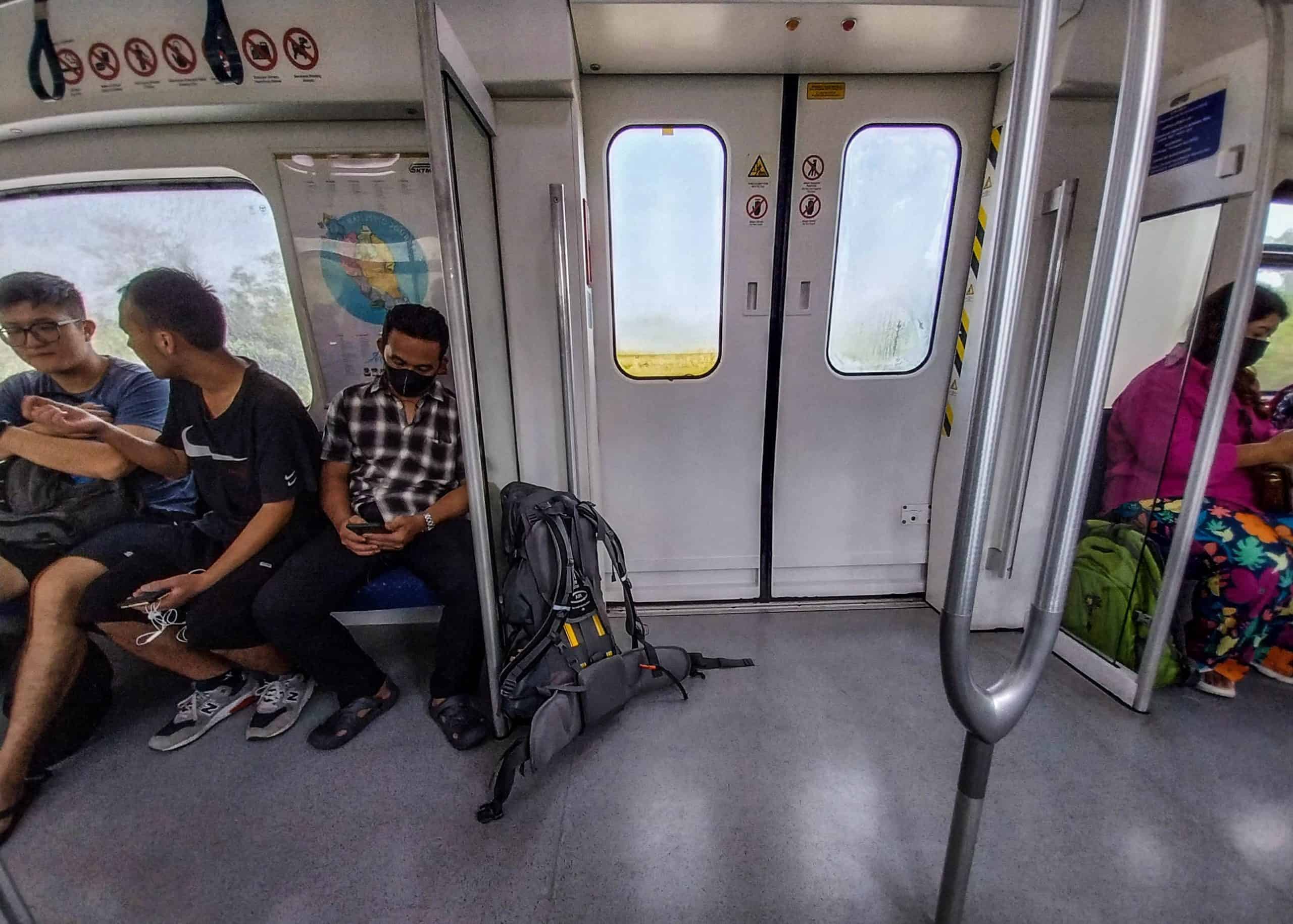 Coming by train from Arau, Perlis?
The KTM train departure schedule for Arau train station to the Padang Besar Train Station is 1230, 1505, 1614 and 2346. The ticket price is just RM3.20.  It's a RM21 GRAB taxi fare from the Kuala Perlis Ferry Jeti to the Arau train station (in case you are coming from Langkawi, Malaysia or the Kuala Perlis bus station). There's also a car park at the Arau Train Station in case you're considering leaving your car in Malaysia, while you visit Thailand.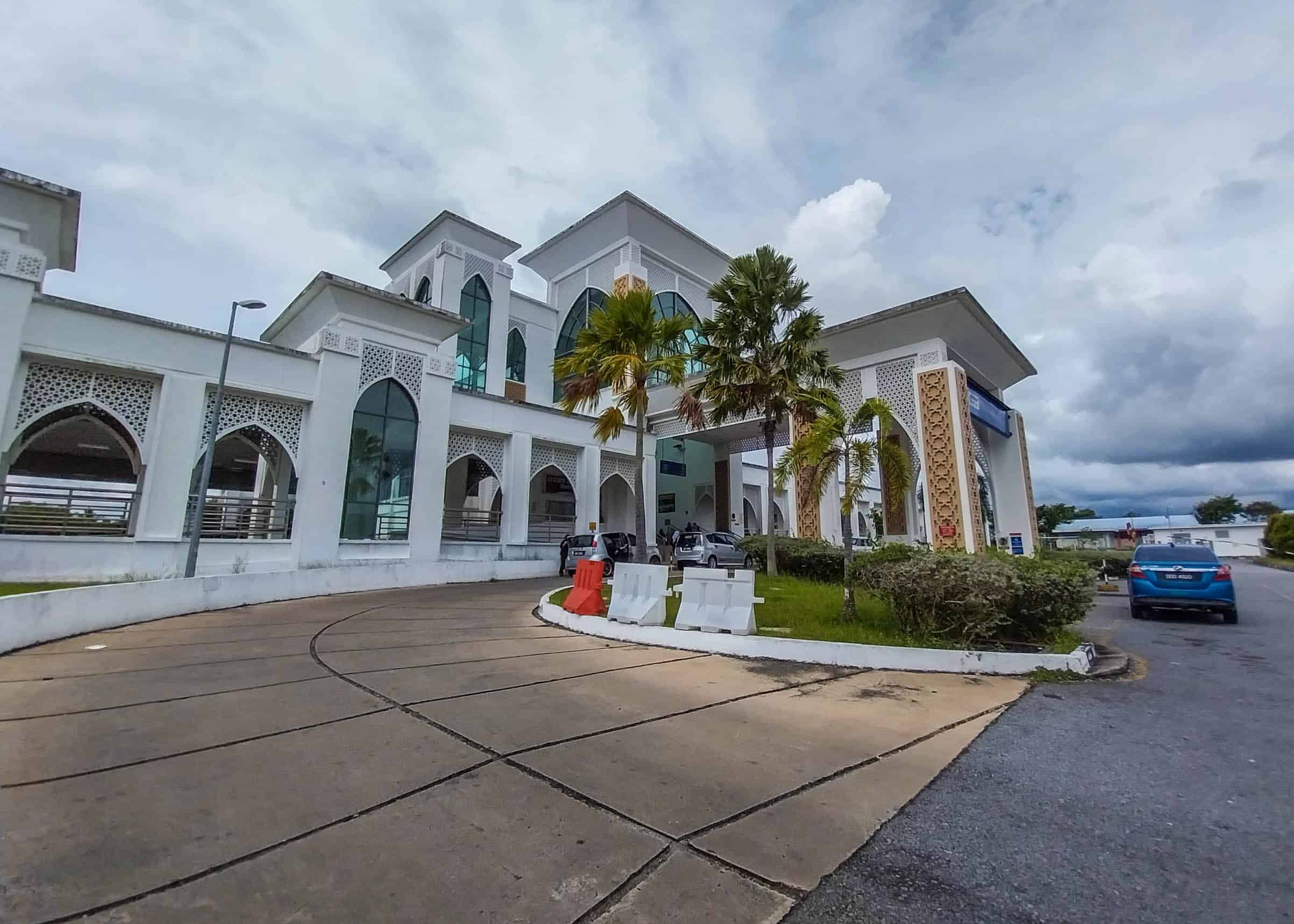 Coming by train from Kuala Lumpur?
Here is what the Padang Besar arrival times look like. The Platinum and Gold ETS trains make the journey rather quickly!
Looks great on paper, no? However, don't forget the two immigration stops that need to be include in the itinerary; Malaysia and Thailand. Conveniently they are both located at the Padang Besar, Malaysia train station, but there is still an estimated processing time of 30-minutes to 1-hour depending on the crowds. So, heading from Padang Besar to Hat Yai, you can expect at least a one hour wait between trains.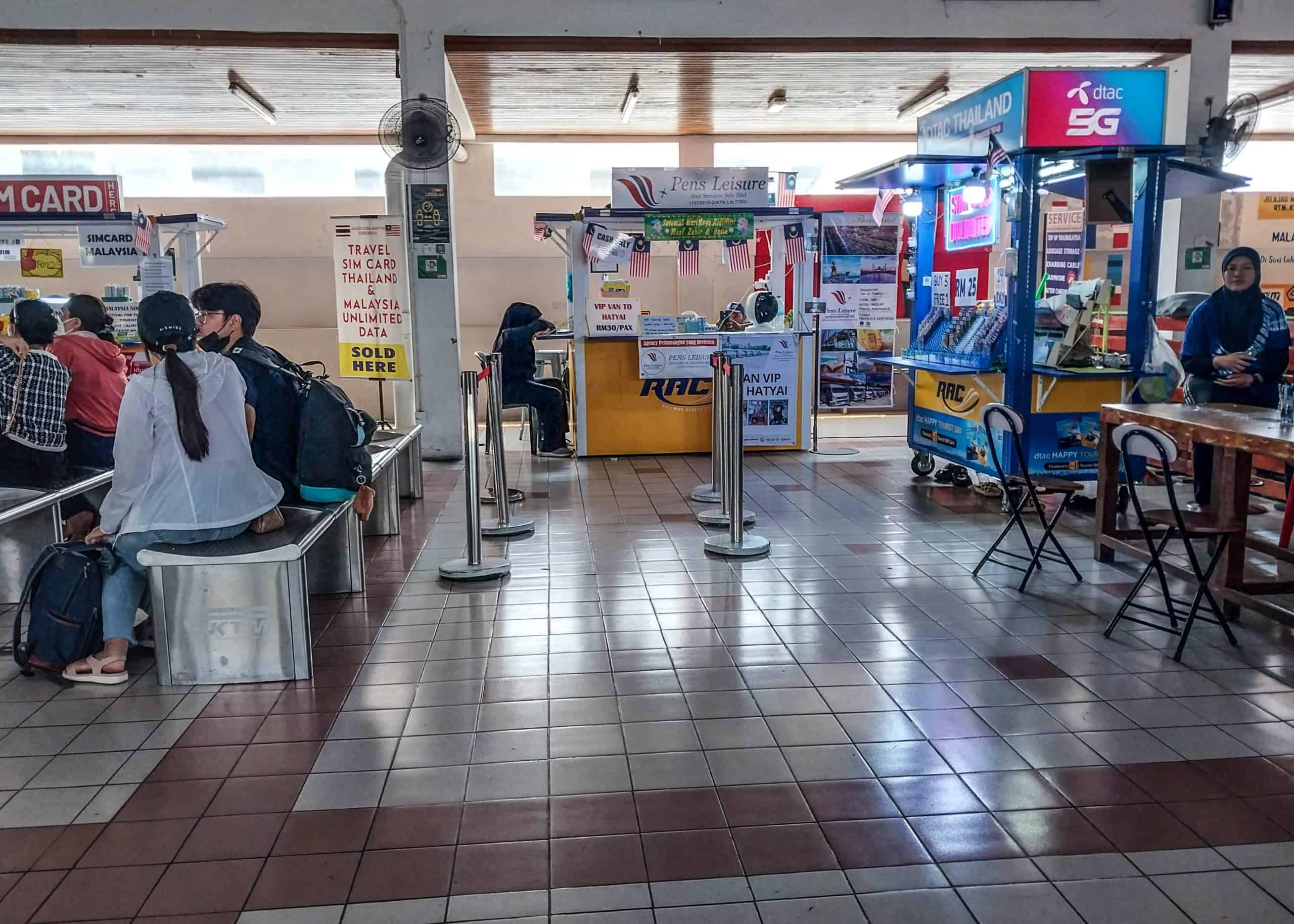 Confusing? Yeah, maybe a little bit. The biggest takeaway is that the early bird will catch the trains (in both directions) in a timely manner. From Hat Yai south to Padang Besar 7:30am is the winning time slot. Heading from Padang Besar to Hat Yai, be sure you are cleared through immigration and have ticket in hand by 1600 Malaysia time and you'll be arriving safe and sound in Hat Yai by around 1600 Thai time. Stress free.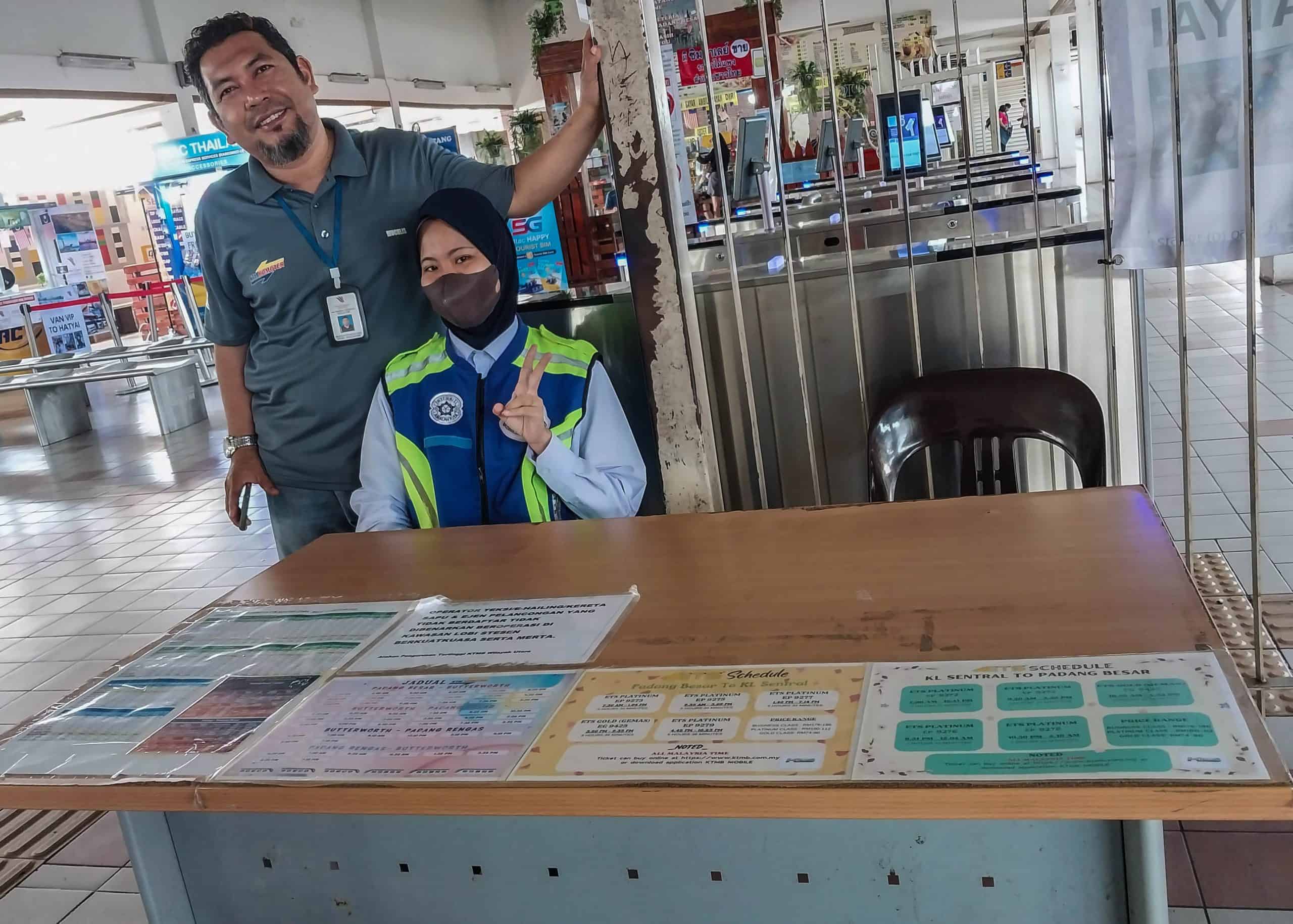 If you are heading south from Padang Besar into Malaysia, the farther south your destination is, the more likely you will need to book your train tickets online in advance because tickets sell out. Traveling through Northern Malaysia, both Perlis and Kedah are fairly easy to navigate spontaneously, but things can get more complicated once you hit Penang and Perak, because train travel is extremely popular there.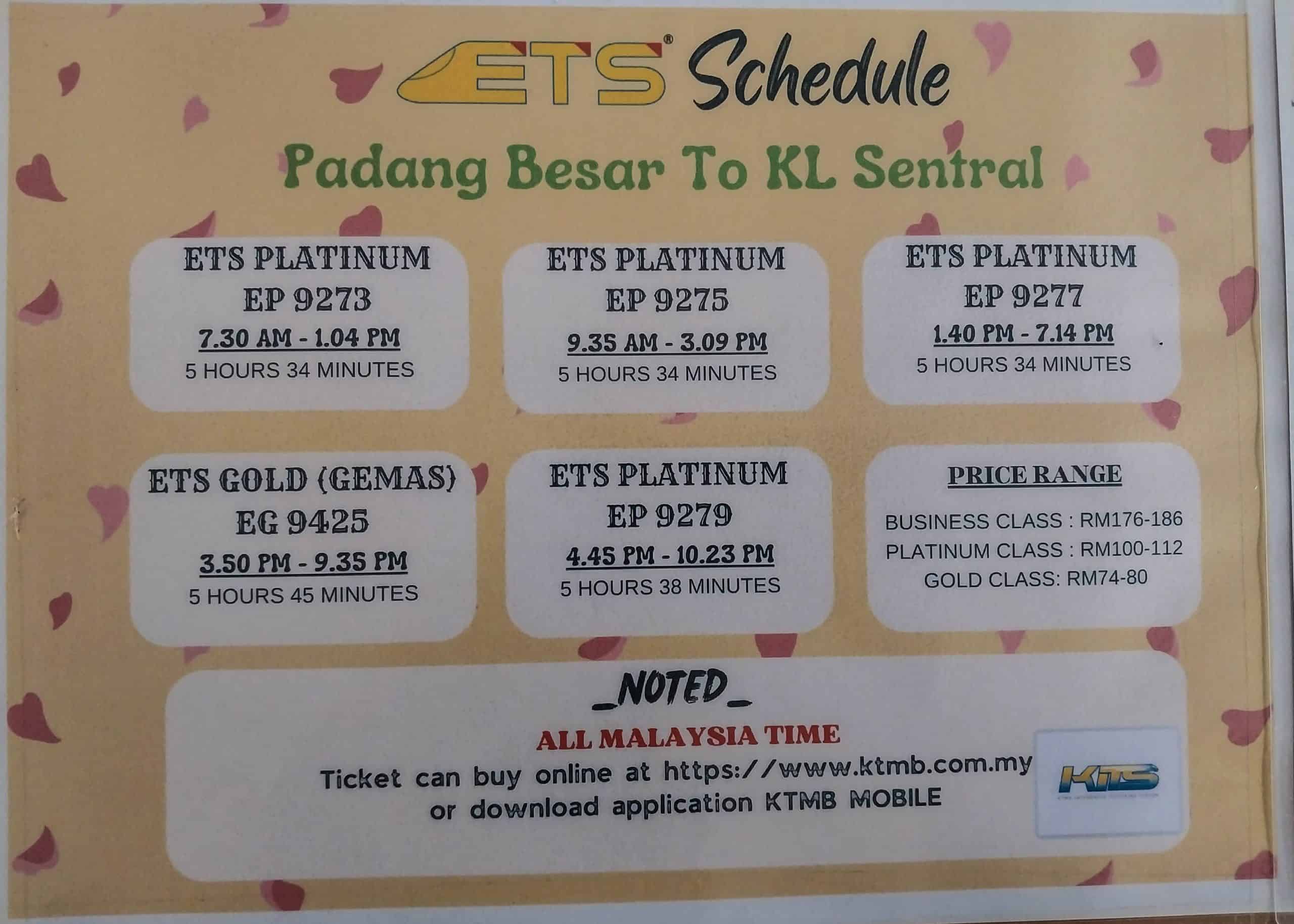 The beauty is that buses, taxis and ferries offer 'other' affordable transportation options, should you hit a snag along the train route. Oh, and online transportation sources sometimes say 'tickets' aren't available, which may well mean that tickets can only be booked in person, so don't panic. Happy train travel!