Catching the Satun Ferry to Langkawi may sound like a no-brainer, and for the most part it is, however, there are a few things first timers might want to take note of. As of this writing, in December 2022, there is just one ferry a day from Satun to Langkawi and it's at 11:30am (Thailand Time). The ferry arrives in Langkawi about 75-minutes later (give or take); 12:45pm Thai time (which is 1:45pm Malaysia time). *Malaysia is one hour ahead of Thailand* At any rate, in October 2022, the Satun ferry (from Tammalang Pier) resumed operations after a 2-year 'pandemic' break. *January 2023 updated…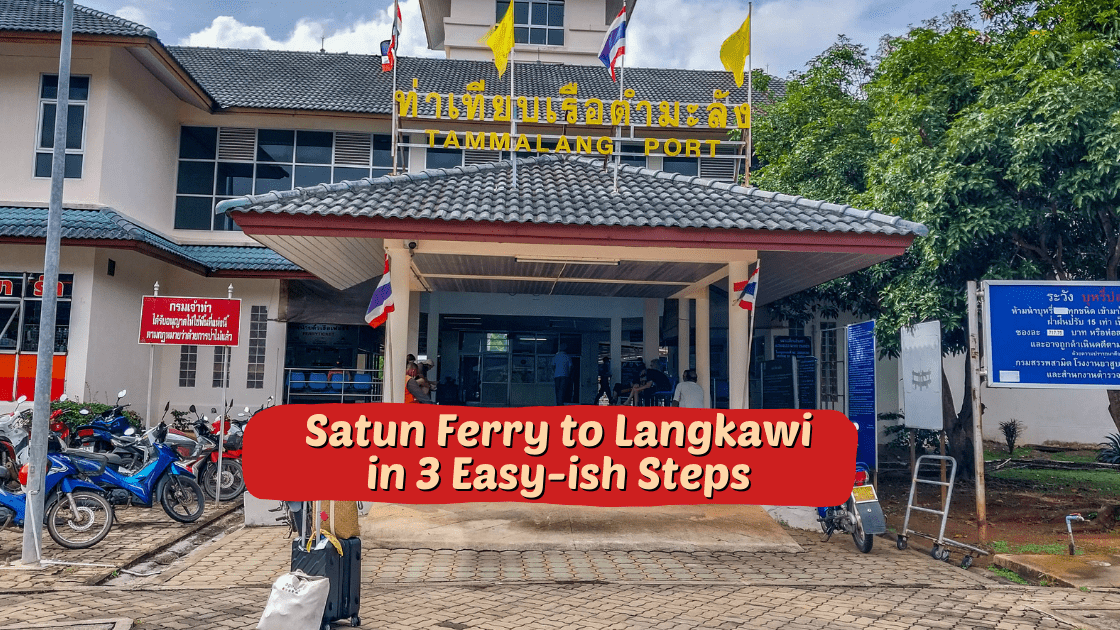 In November 2022, after a week-long conference and media trip, I found myself in Hat Yai, Thailand and ready to return to Langkawi. For years I have been a big fan of the scenic Malaysia route between Langkawi and Hat Yai, due to the generous ferry schedule Kuala Perlis always had; 10 daily ferries vs just 3 daily ferries previously for Satun. Taking the ferry from Kuala Perlis to Langkawi (or visa versa) was less 'time sensitive' and thus less stressful in my book.
But that's changed. Post-pandemic Kuala Perlis (and Kuala Kedah) ferry schedules are no longer 10 daily set in stone scheduled ferries. In fact, the Kuala Perlis ferry is now a nightmare of often sold-out tickets and spontaneous last minute additional ferries scheduled that make it very challenging to plan a last-minute trip around. And good luck getting a ticket if you dare to travel on a holiday or weekend.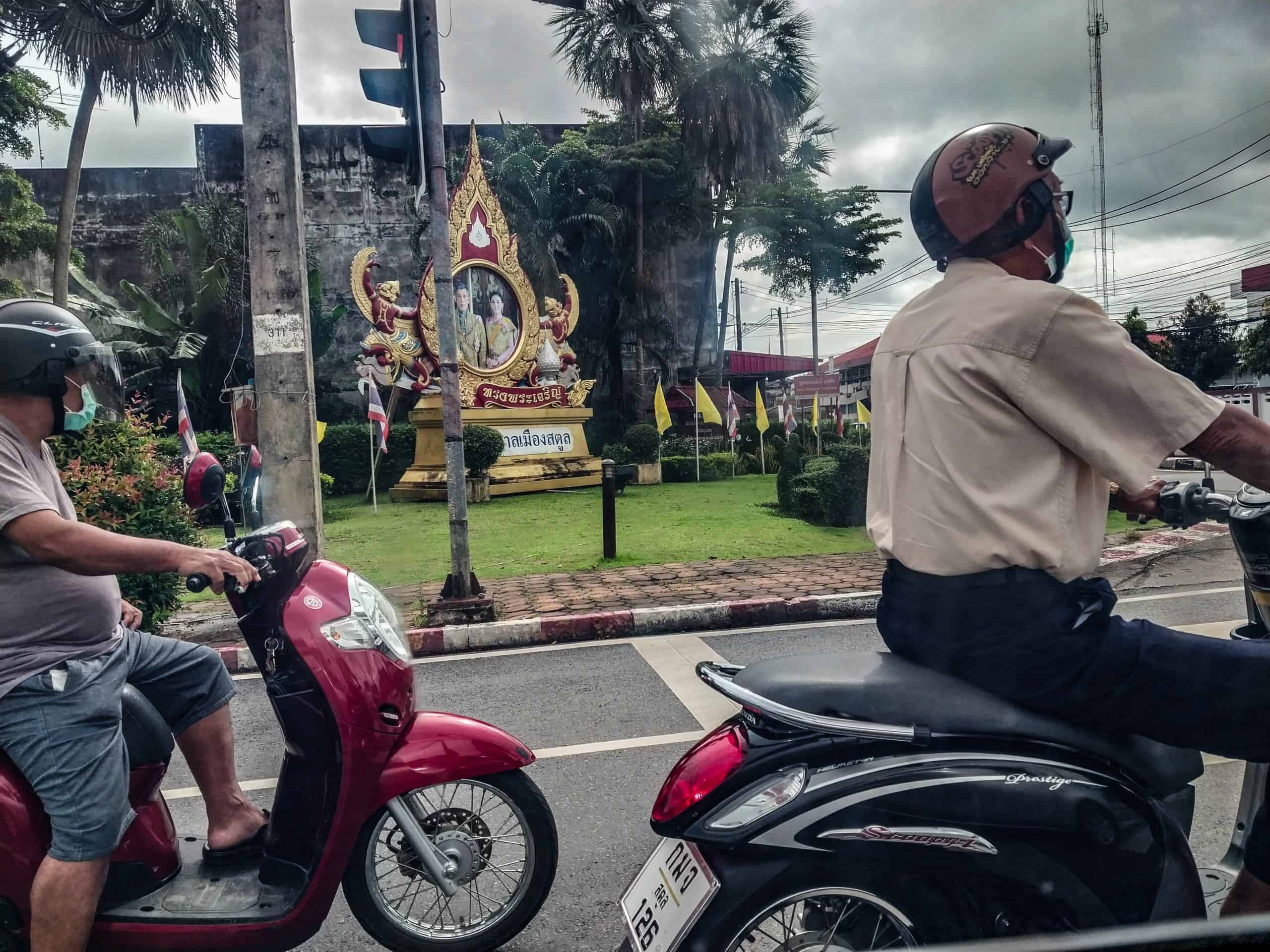 So, there I am in Hat Yai, pondering my usual route and decided that no, I would return to Langkawi via the Satun Ferry at Tammalang Pier and avoid that potential nightmare. I wasn't 100% sure the Satun Ferry was running so I asked a local Hat Yai tour guide. And guess what? He didn't know. Truly, it never looks good when your local tour guide doesn't know about basic transportation options.
He then called a tour guide in Malaysia (a friend) and that person also didn't know. And, of course, neither tour guide had the Tammalang Pier on speed dial so a few shoulder shrugs later I felt panic creep into my adventurous self and a wave of exhaustion hit me like a ton of bricks. I was flat out not in the mood to deal with transportation issues or clueless tour guides.
Thankfully, the manager of the hotel where I was staying made a phone call and got the updated 2022 ferry information. She gave me a website link and told me that I needed to book the ferry in advance. I asked the manager if ferry tickets could be booked/ purchased through the hotel, but unfortunately they didn't offer that service option (only taxi pre-bookings).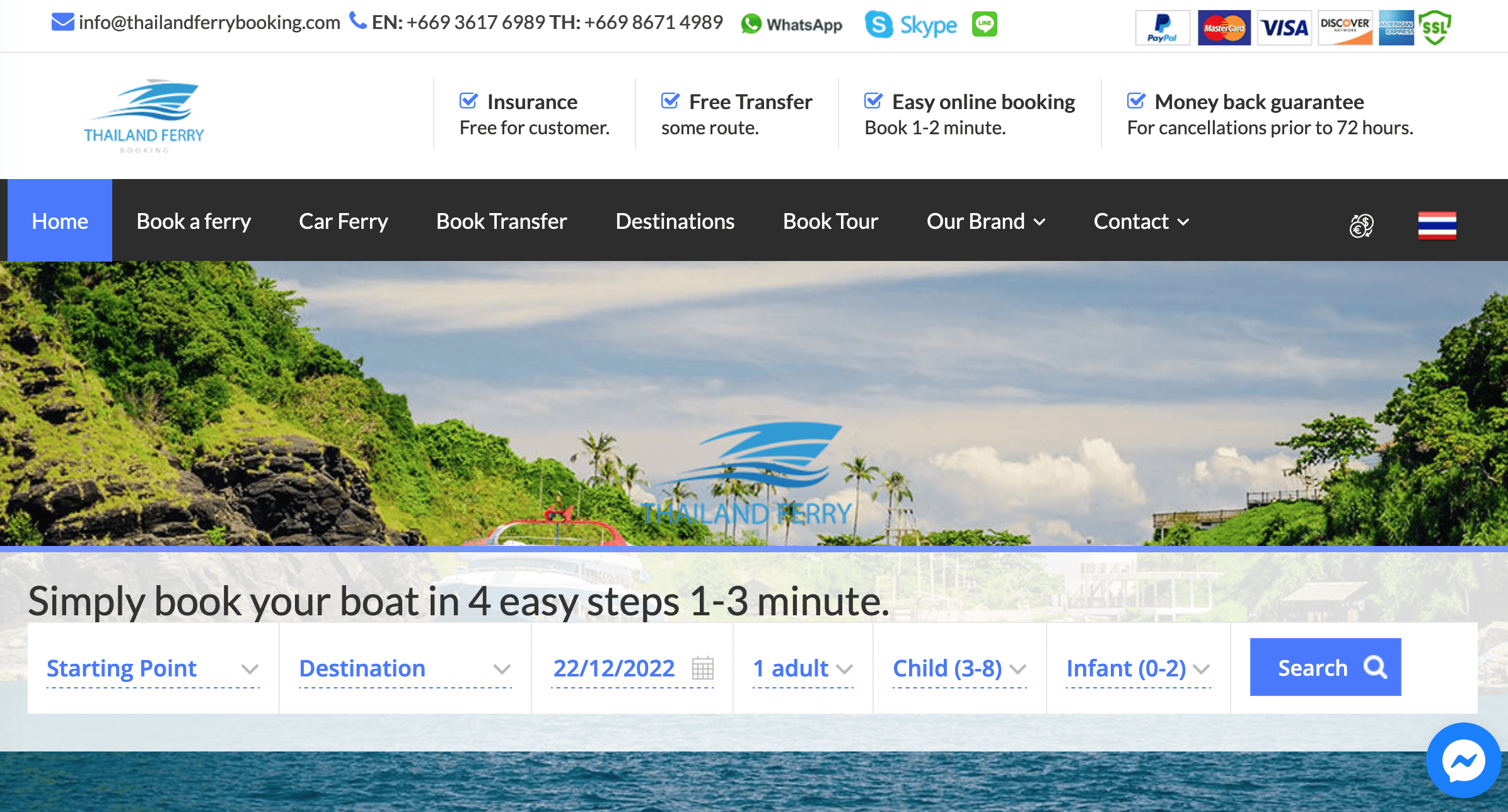 So, I looked at the website and it was archaic and spooky looking. No way I wanted to use a credit card on it, because it just didn't look cyber 'safe'. Then I found another website: www.thailandferrybooking.com, but I was unable to book it through my laptop. I then asked the front desk manager if she could try booking it from her hotel computer. It worked. However, the website stalled a few times and I started to feel uncomfortable about the cyber security of things. Thankfully the site accepted American Express, just in case there were any issues later.
Here's what I learned about taking the Satun ferry to Langkawi:
1. Booking Tickets for the Satun Ferry to Langkawi
On the advice of my resourceful hotel manager, I was told I should book my Satun to Langkawi ferry ticket in advance, because seats are 'limited'. She was under the impression that the ferry was a speed boat such as the ones that leave from Pak Bara. I know that not to be the case (but it post pandemic times, I wasn't 100% sure). *Updated March 2023: Ferry times may now encounter 'tide' issues, can now check Andaman Ferry Service. com for possible tide related time changes and updates to the 'present' month (no ferry available often means website schedule isn't updated yet)

After the weird website booking experience, the hotel manager then called the ferry booking company and confirmed that my booking did go through. ** Notably when I later checked my American Express billing statement, the exact amount for the ferry came in as a spa visit in Bangkok. So, you do with that information as you will. Seems super shady to me and I'm not sure I would use them for future bookings of any kind.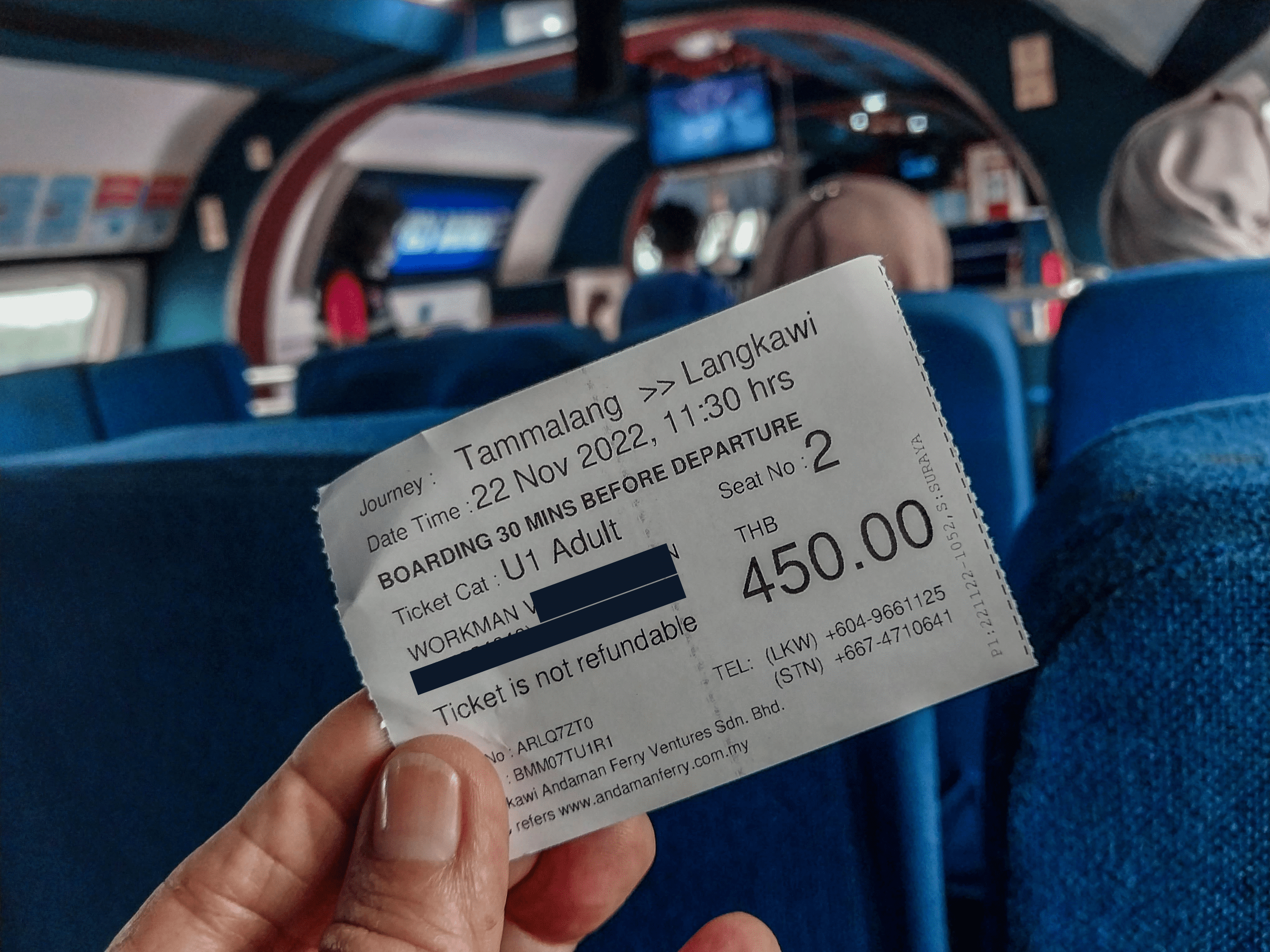 However! The good news is, that there is no need to book in advance for the Satun Ferry to Langkawi. You can easily buy them at the Tammalang Pier (NOT to be confused with Pak Bara Pier). The Satun Ferry to Langkawi is a full-size ferry and not a 'speed boat'. It also has plenty of seats. In my case, I was able to just show a photo of my booking confirmation at the Tammalang Pier (and my passport) and was given a paper ticket.
2. Getting to Satun
Since I was coming from Hat Yai (two-hours away), I needed to be at the Tammalang Pier by 10:30am (at least 1 hour before departure). This allows time for proper check in (or to purchase a ticket). A taxi is way more expensive than a minivan (from bus station #1 or the clock tower), but from my personal experience of traveling this route for 10 years, minivans can be quick and efficient OR they can make many stops along the way and absolutely kill your scheduled plans. My advice, take a taxi. That goes for coming from Pak Bara Pier as well. You are looking at about 1500baht (RM190/ 43usd); a small price to pay for peace of mind.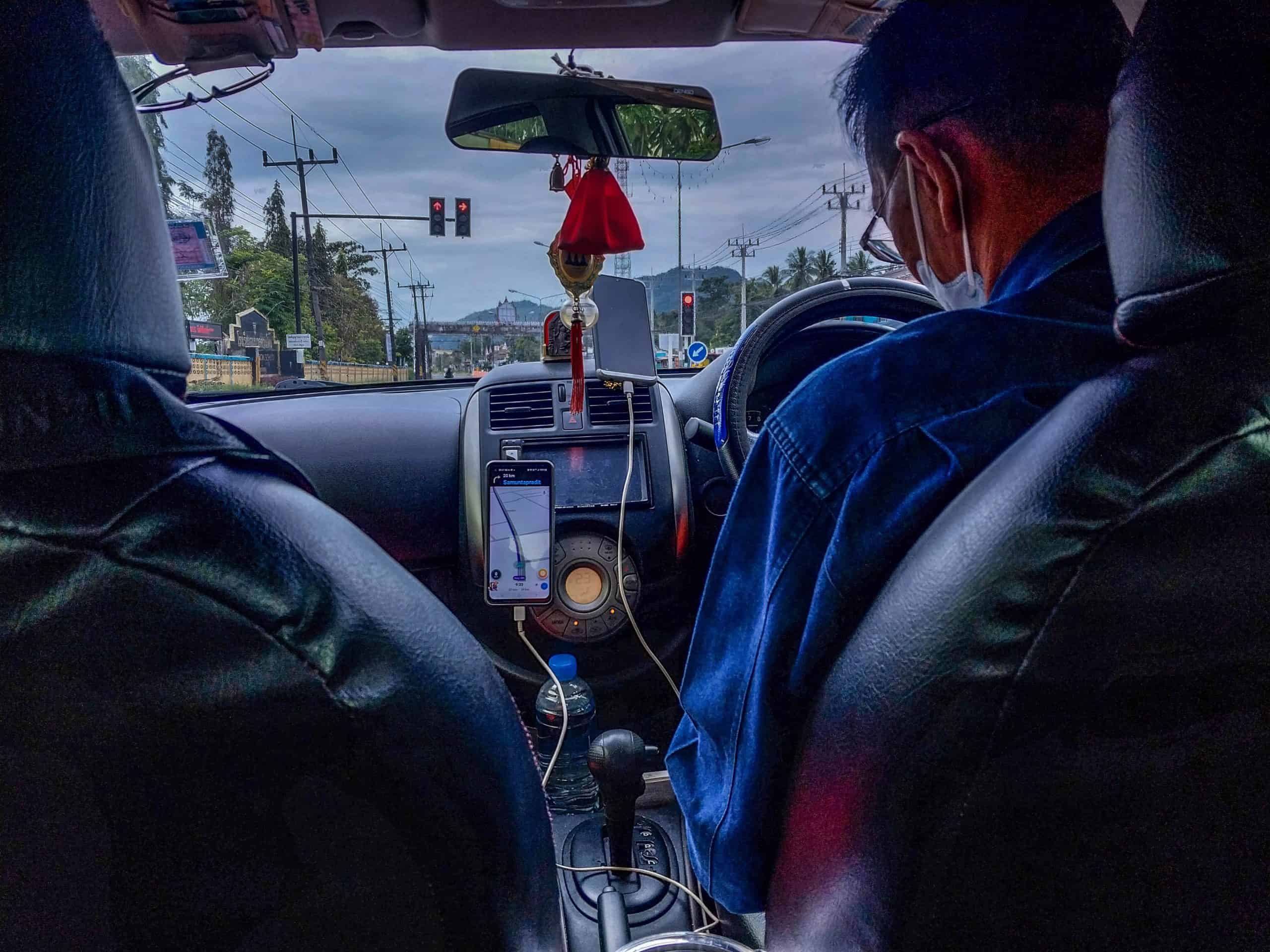 *If you need a taxi to get to or from Satun, I can personally recommend my friend An who is available for transportation or private tour guide hire. We first met in 2015. He speaks English, Bahasa Melayu and Thai, and is an excellent resource. If he is unavailable, he can assist with arraigning another driver for you. His WhatsApp number is: +66 82 176 6382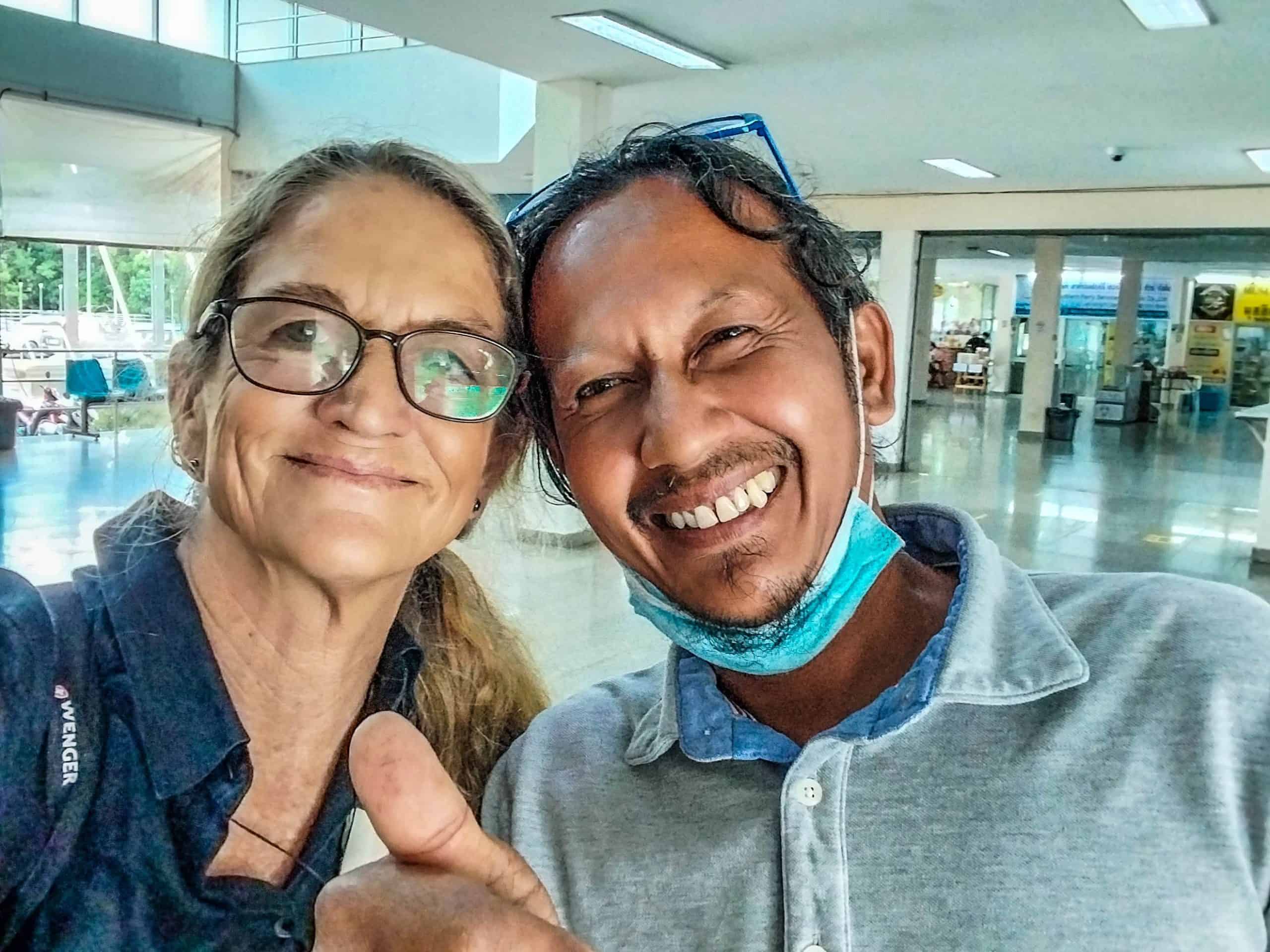 If you decide to take a minivan:
Do note, that you don't just want to get to Satun, you want to get to Tammalang Pier (which is outside of 'Satun City' drop off points. This is where confusion can come in and precious time can be eaten up. If you get dropped off in Satun, you could be being dropped off at several different locations within Satun City. From that drop off you will then need to get a ride to the Tammalang Pier; with popular transportation modes being motorbike or community Songthaew (trucks).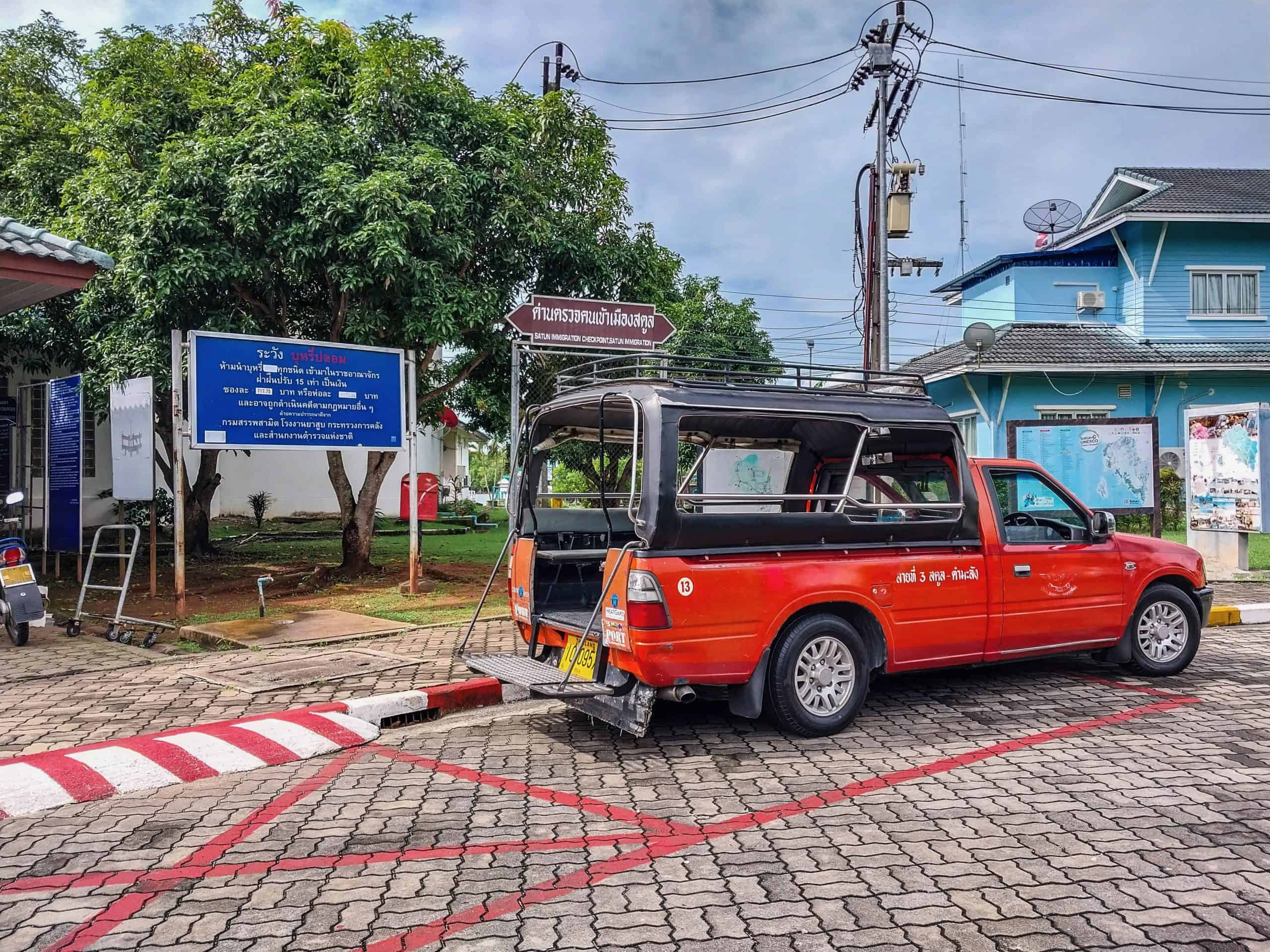 I'm personally not a big fan of motorbike travel with a suitcase (or in possible rain). If you are a thrill seeker, then go for it. If you also enjoy the anxiety that comes with community transportation and wondering if you'll make it to your destination in time, then you will love both of these options. Good times!
If you are already in Satun:
If you are already in Satun the morning of your planned ferry departure, then you'll have no issues. Just ask your hotel/ guest house to help you arrange transportation to the Tammalang Pier, they will happily assist. For more info about Satun: Satun, Thailand: More Than Just a Border Town
3. Satun Ferry to Langkawi (the final leg)
I showed my passport and a photo of my booking confirmation at the Tammalang Pier and was given a paper ticket and then instructed to wait. I had arrived around 10:00am, so I had 90 minutes to kill.
Tammalang Pier is an open-air jetty space with seats inside and outside. A couple of snack vendors are usually parked outside, but there is also an onsite restaurant and sundry shop inside along with an assortment of tour operators. There is no ATM machine at the Tammalang Pier, but there is a money exchange counter. Toilets are also available.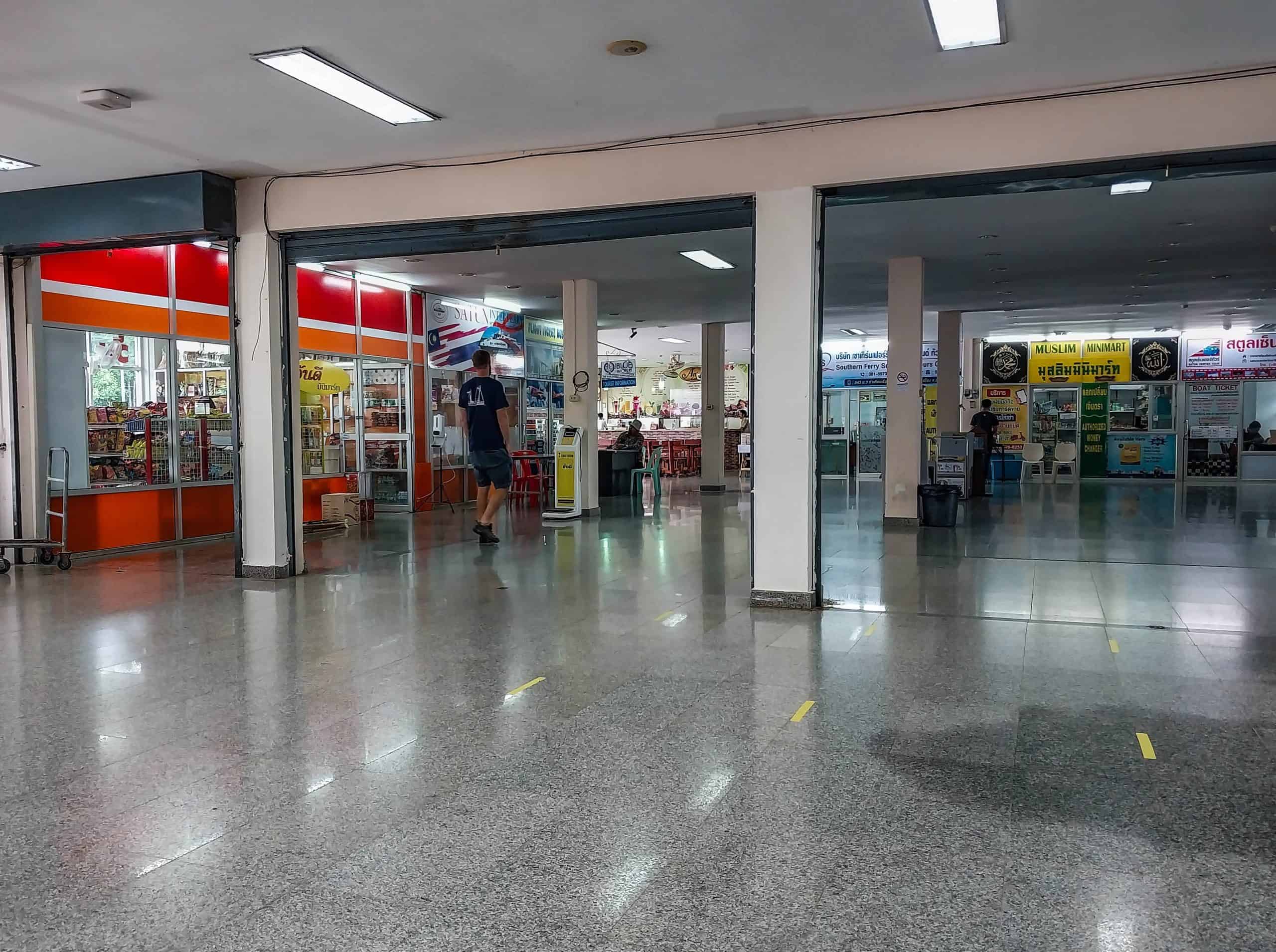 About 30-minutes or so before departure, immigrations begin checking ferry passengers out of Thailand, after which passengers can then proceed to board the ferry. Once you are checked out of Thailand there is no going back into the ferry building or out on the street; just straight to the docks and the ferry boat.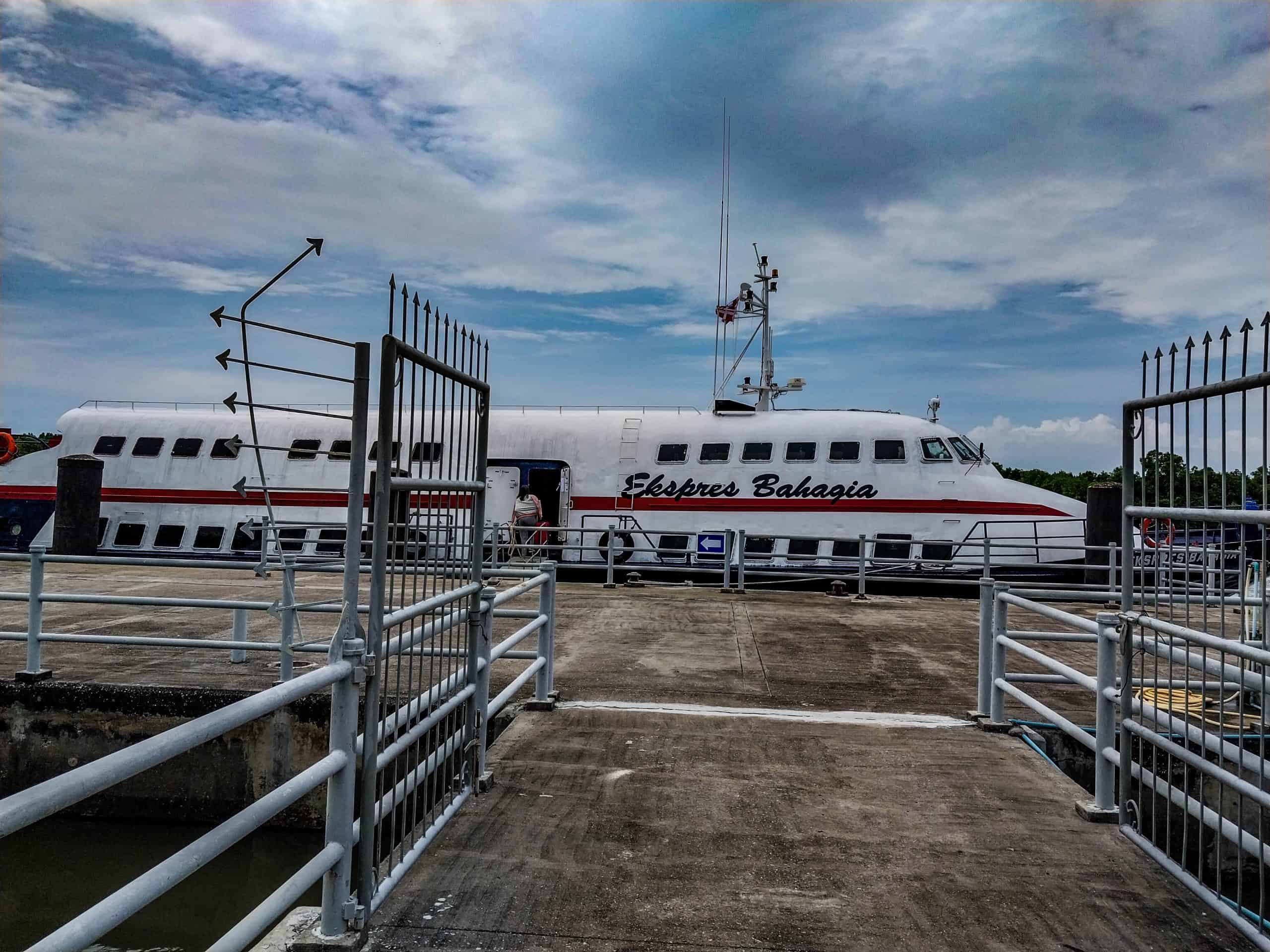 The ferry staff I encountered were super friendly, and although tickets had numbered seats, we were instructed to sit anywhere we wanted to. I picked a cozy little corner with a window to eliminate any potential seat kickers sitting behind me, and to have an unobstructed sea view. Unfortunately, the window was a bit dirty and scratched up, but at least I had achieved my goal and was on my way home. We departed on the dot at 11:30am (Thai time).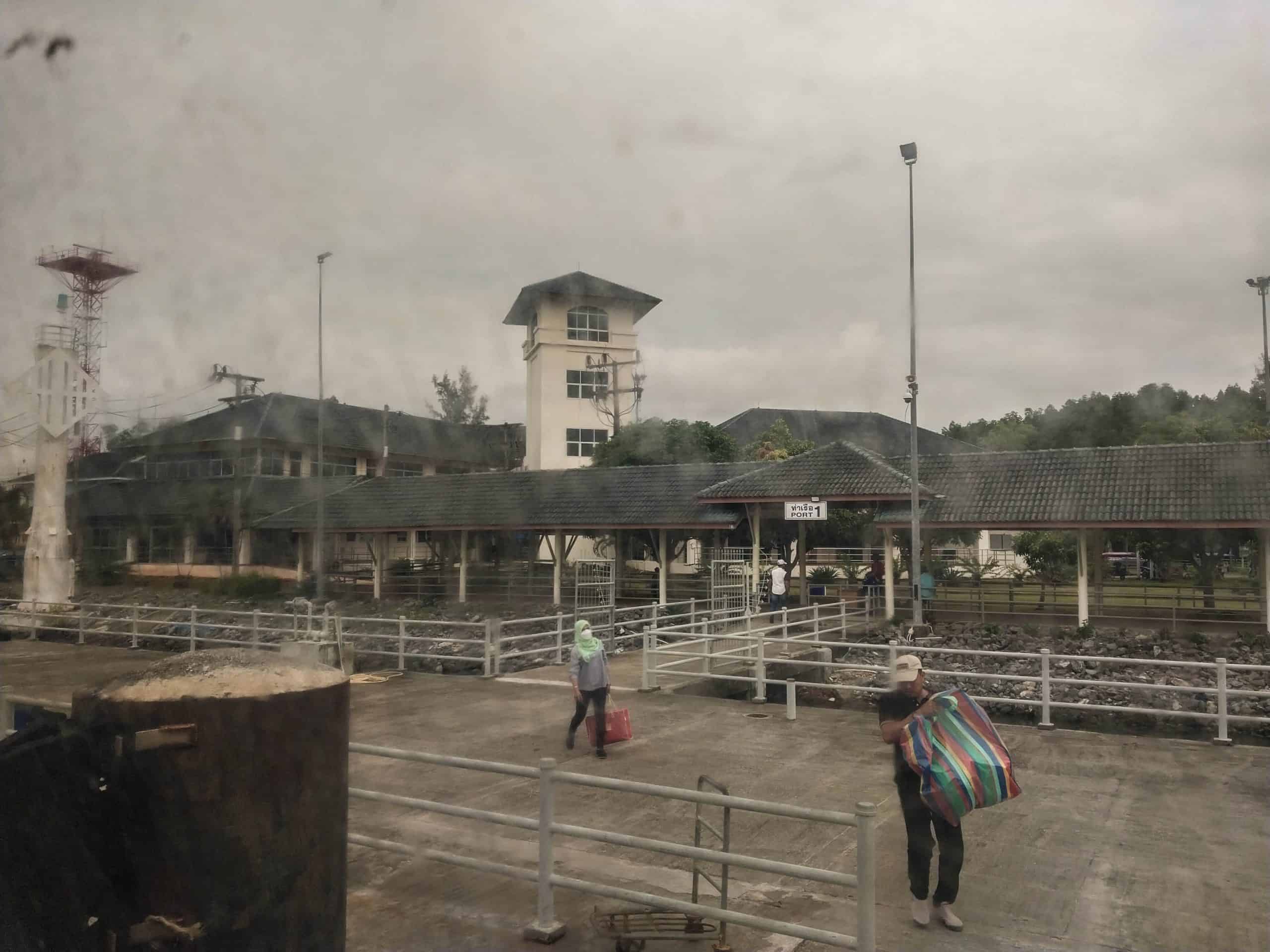 The Satun ferry to Langkawi is an older ferry boat, but the temperature was comfortable, they have movies, and of course toilets. If you're going to need snacks or water, be sure to bring them with you because I didn't see any snack vendors onboard.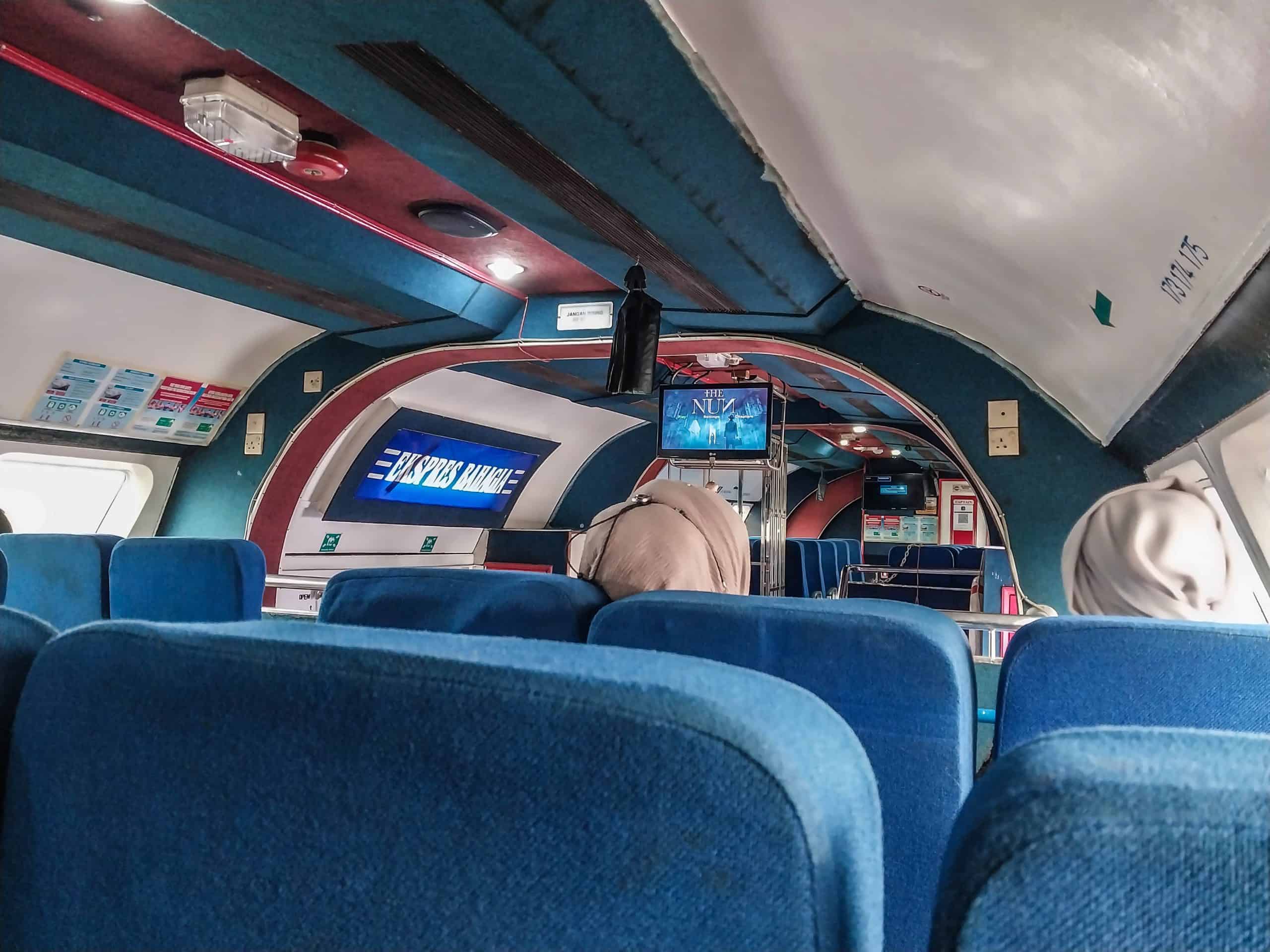 On arrival to Langkawi 75-minutes later (1:45pm Malaysia time), passengers are ushered straight to the immigration counter for check in to Malaysia. Post check in, new arrivals may also be required to screen their luggage (I was). After that, the journey is complete.
For newbies, I highly recommend ignoring the taxi touts and head straight to the front entrance of the Kuah Jetty building and hire your licensed taxi there. You can also call a GRAB taxi (downloadable app from Google Play). There is an ATM machine near the front entrance as well. *For the record, the regular taxi rates and the GRAB taxi rates (from the ferry building) are very similar, so it's often just not worth the hassle of using GRAB.
Satun Ferry to Langkawi Recap
1. Be at Tammalang Pier at least 1 hour in advance (10:30am at least).
2. Purchase ferry ticket or show purchased ticket proof and passport at the ticket counter.
3. Check out of Thailand via Tammalang Pier immigration counter.
4. Depart Tammalang Pier (11:30am Thai time).
5. Arrive in Langkawi 'approximately' 75-minutes later (1:45pm Malaysia time).
6. Check into Malaysia at the Kuah Jetty immigration.
7. Bypass taxi touts at the arrival gate and find licensed taxis at the entrance of the Kuah Jetty.
8. If you need an ATM machine, there is one located near the front entry of Kuah Jetty. Use it.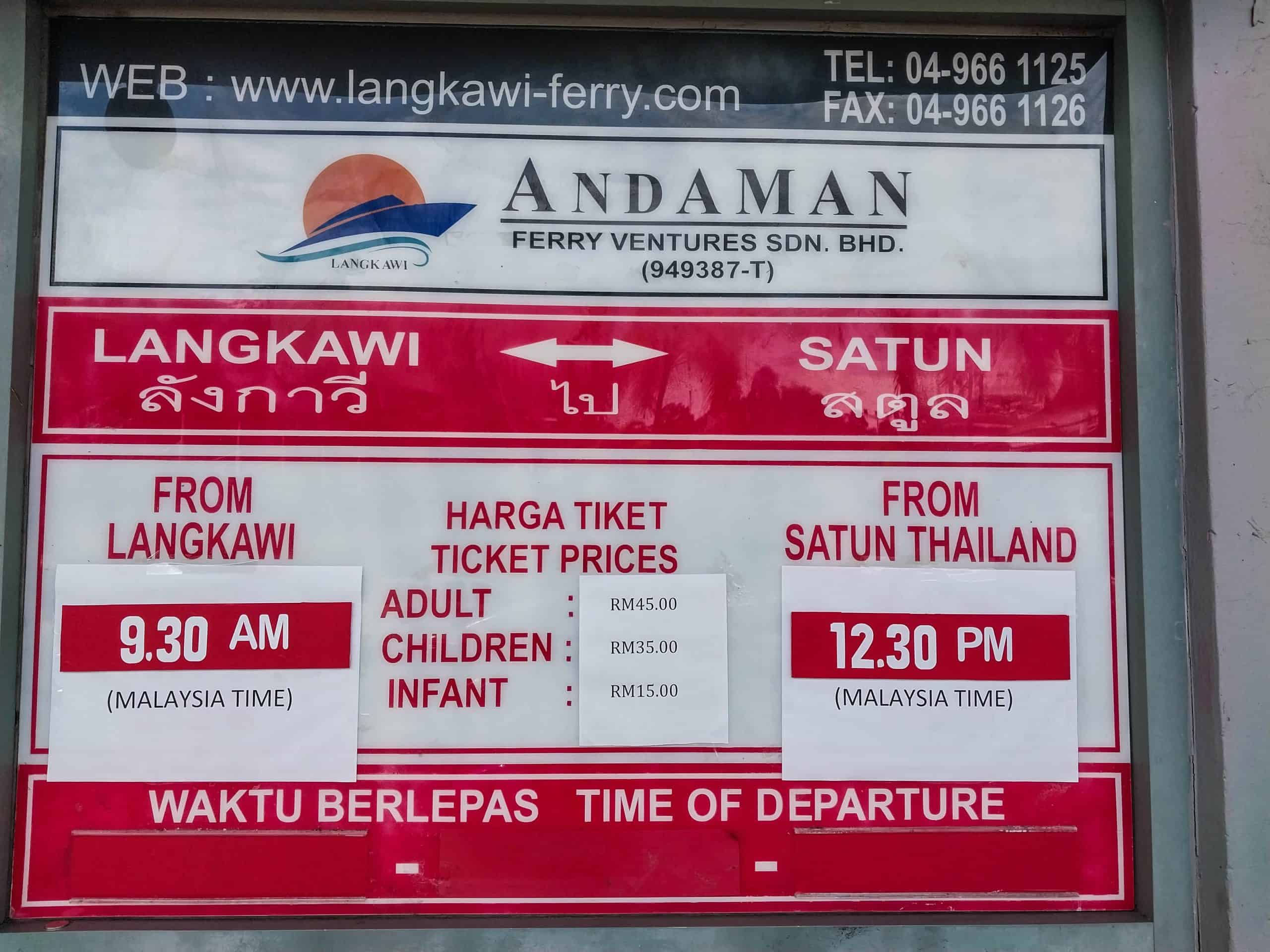 My two cents:
*ALWAYS keep in mind the time change.
*The more transportation steps you add, the higher the risk of 'something' happening that can throw your time schedule off. You may save a few Ringgits here and there, but having to spend an extra night somewhere because you missed the ferry (bus, train, flight, etc.…), is something to consider in the grand scheme of things.
*I also recommend dressing modestly as a show of respect to immigration officials as well as other passengers. It also downplays your 'hey look at me I'm a tourist!' appearance. Looking like a tourist is not always in your best interest.
*Don't play with immigration officers; they are completely in charge of who gets in and who does not.
*Have proper currency before you get into a Langkawi taxi; detours to ATM machines can be inconvenient for taxis at certain times of the day.
 That's a wrap, hope this information helps!