I've grown to appreciate 'guided' tours more in recent years. Maybe I've gotten lazy or finally realized that I can often learn more from legitimate 'tour' operators. Of course, that can sometimes be tricky. But I've been fortunate to meet up with a few passionate and knowledgeable guides in Langkawi. I'd often seen Dev's Adventure Tours company cycling through the village I live in and they always looked like they were having a good time. I had been saving this particular sightseeing adventure to share with cycling enthusiast friends, but it seems the older I get, the fewer cycling enthusiast friends I have!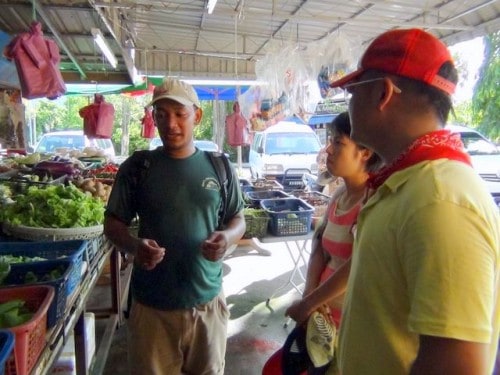 So last week I signed on. I hadn't really asked any questions about how far or how long, because I'd seen all shapes, sizes and ages on those tours. If they could handle it, I certainly could. But I was in for a surprise, and fortunately it was a pleasant one!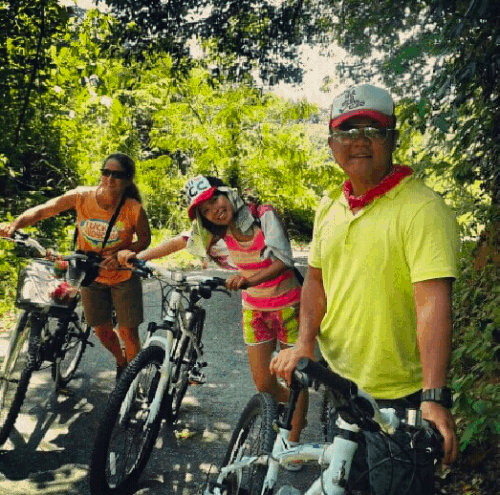 The tour starts near my house, so I met up with Dev's Tour guide Khirien and two guests from Hong Kong for my cycling adventure. When I was initially told where we were riding to, scary thoughts of roadside CPR crossed my mind. But, not only was the journey fantastic, the pace was easy but far from boring. Riding through Langkawi countryside is truly spectacular and the sensory stimulation alone is quite energizing.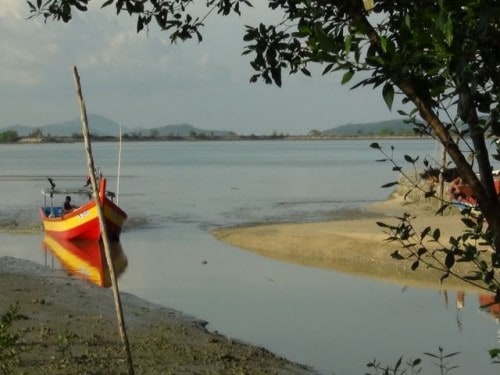 We rode through the local fishing village and then onto the wet market, stopping along the way next to the rice fields as we caught sightings of various birds, plant life and cultural practices where Khirien was eager to share his vast knowledge and answer questions. Much more personal than reading a guidebook.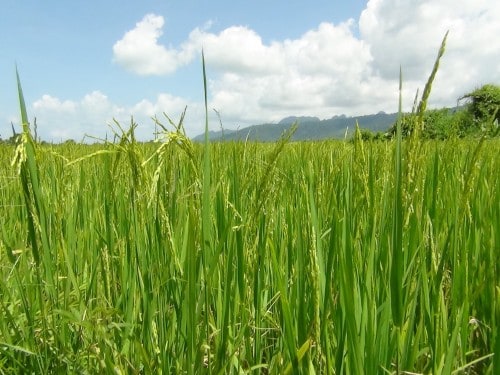 From the wet market, we rode down various side trails that I had no idea existed. That point A to point B, became more of an 'as the crow flies' distance with little rolling hills insuring some great coasting!  We saw fruit trees, rubber tree harvesting, and many colorful birds, including a large group of Hornbills. Where there are trees there will definitely be birds and in Langkawi, the bird watching is world class.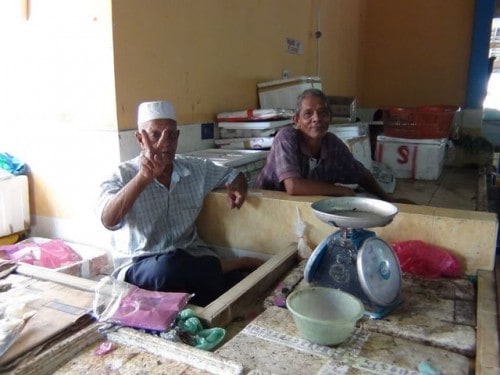 I don't want to spoil the trip for you when you take it, so I've kept my descriptions brief. And although this trip is a few hours in length, even the non-athletic will enjoy it. With so many interesting things to see along the way, you may want to keep on going! Depending on the particular time of year, this tour could easily be repeated and you'd still see and learn something new. Nature is constantly revolving in Langkawi.  Different plants, flowers and fruits all rotating to keep things fresh and picturesque. I had a great time and I'm pretty sure you will too.

Dev's Adventure Tours
Pantai Cenang, Langkawi
Tel: +60 (0)19 4949193
Fax: +60 (0)4 9554892
 www.langkawi-nature.com
e-mail: [email protected]