Hearing the words 'Boutique Hotel', I always conjured an image of the elite and with that comes an elite price tag. But with my semi-princess travels in the last 5 years, I realized that often the smaller the hotel the better the service and it's much more personal experience. And the prices vary from reasonable to expensive. That's especially nice for those of us that tend to travel solo and like our creature comforts. Langkawi's La Pari-Pari was recently featured in Dream Catcher Magazine with another soon-to-open Boutique 'Resort'. Both have the same philosophy, but considerably different price tags.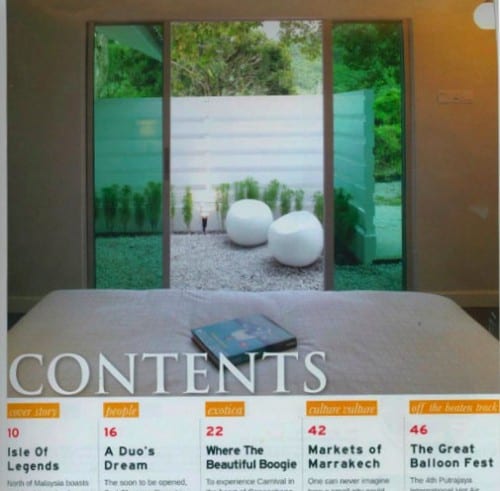 I first met Karina Bahrin (the owner of La Pari-Pari) on a day I was delivering an old sail for the Langkawi Recycled Tree House Project. This tree house project was taken on by some passionate eco-minded naturalists, and Karina being quite a naturalist and green advocate basically gave them a tree and free reign to explore the possibilities.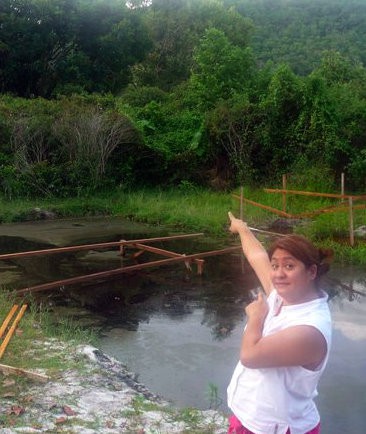 That particular day in December 2011, there was construction material everywhere and I initially thought, wow! that's going to be some tree house! But no, the future La Pari-Pari Hotel was emerging and the ever energetic Karina had a vision and a plan.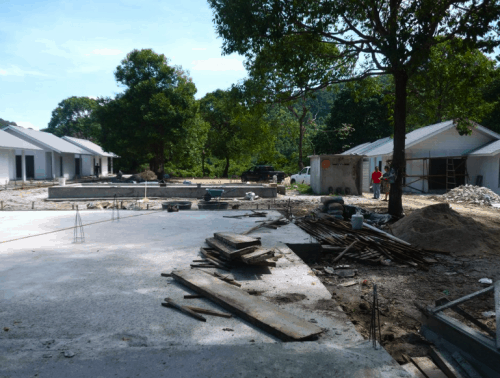 She told me they were opening in 4 months and as predicted La Pari-Pari opened their doors right on schedule April 2, 2012! I thought at the time a rather amazing feat, but if anyone could pull it off this dynamic woman could, and she did.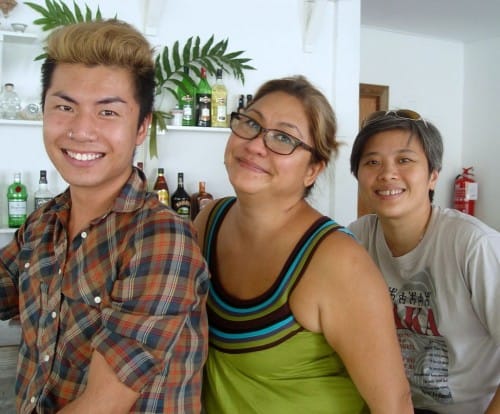 I kept meaning to get back to the Tree House and  La Pari-Pari, but time slipped by and it wasn't until recently that I dropped by. I had been following the progress of La Pari-Pari via Facebook and their BLOG, But pictures did not prepare me for the huge change!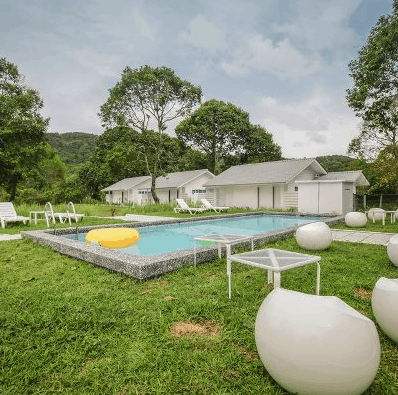 White buildings back-dropped against a Langkawi landscape. Simple lines with quality furnishings and a bit of recycled creativity here and there, including a  Tree House.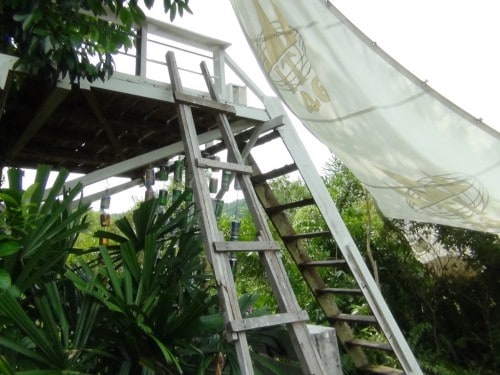 Classic and edgy at the same time. In addition to an inviting swimming pool and adjacent restaurant fatCUPID, La Pari-Pari is a most welcome addition to Langkawi's Hotel options.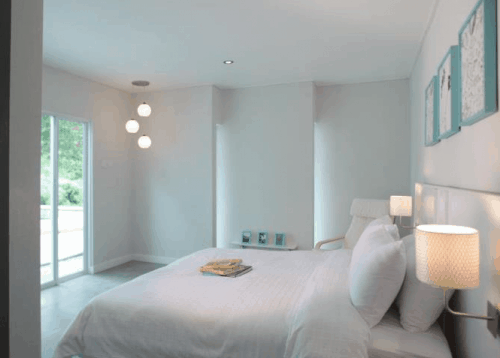 I got lucky the day I dropped in and was able to catch up, with the very busy Karina, as guests arrived for breakfast at fatCUPID. I asked her about her color scheme choice and her thoughts are that there is no need for more color when they are surrounded by such beauty. Well put, I say and it works!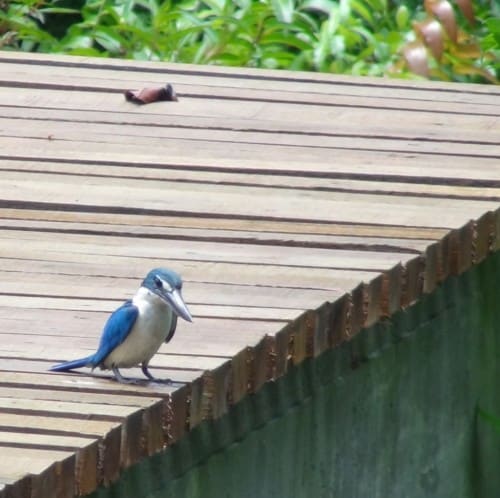 La Pari-Pari is  a little slice of paradise. The quiet serenity and jovial staff make it a home away from home and you instantly become part of this Langkawi 'family'. *You can read more about fatCUPID HERE

La Pari-Pari
2273, Jalan Teluk Baru
 Pantai Tengah, Langkawi
Tel : +604 955 1010
enquiries@ laparipari.com
www.laparipari.com