Historic buildings are beautiful to some, where others may see only the imperfections. Refurbishing these buildings is usually costly, so they end up with a new life to help offset that cost. Some old buildings become museums, libraries, expensive homes, and even hotels. Not an easy task especially for a small hotel. I'm one of those people who appreciate the imperfections of a nostalgic building. The creak of old wood speaks louder to me than piped in music. Speaking of times gone by and secrets harbored. Such is the case of my relationship with 1926 Heritage Hotel in Penang.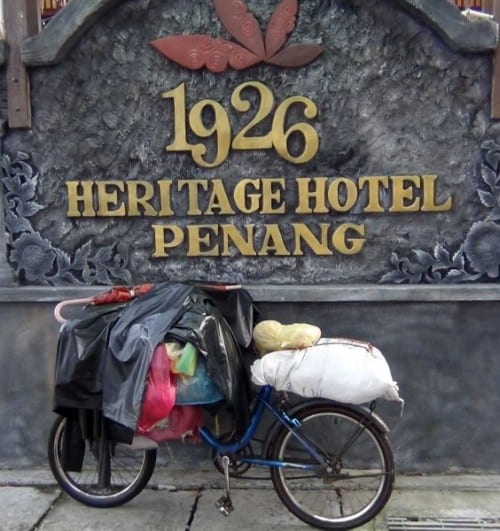 The 1926 Heritage Hotel is 86 years old this year and although the hotel is presently being remodeled, they are doing their best to maintain the elegant quality of this former British Officer's Quarters. 15 years worth of military chitchat heard by these walls until 1941, when the Japanese invaded and then the end of the British rule in 1945.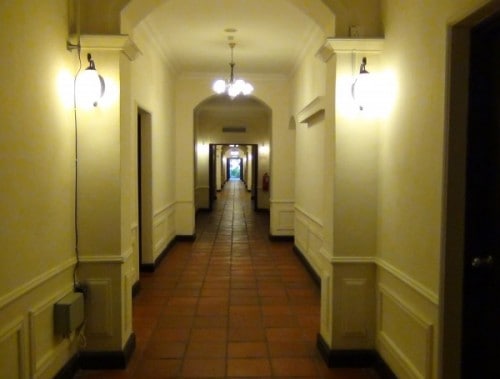 In 1999 The State Government of Penang, under the Penang Development Corporation, invested funds to refurbish this colonial property as a heritage hotel, preserving much of its Anglo-Malay architectural style. It has 24 restored 'link' houses and is conveniently located on Jalan Burma, a major road that runs through George Town.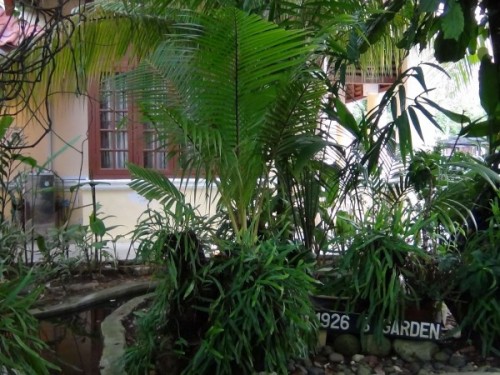 The hotel itself has all the amenities you could want; the 1926 Café, Hainanese Delight Restaurant, Sanritz Hair Salon, in room mini fridge, coffee maker, LCD TVs, and superb WiFi. In addition to that, a fabulous swimming pool WITH a Jacuzzi! I can appreciate that veer from history.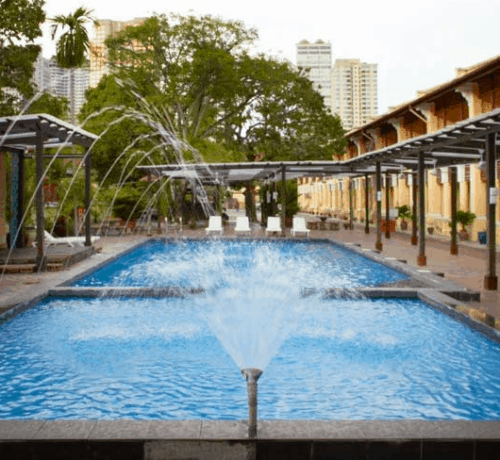 The reception area is decorated with a variety of collectables from throughout the years, including sports memorabilia from Penang's great footballers Ali and Isa Bakar.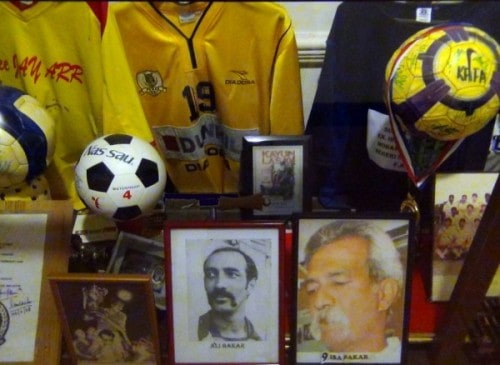 The friendly staff is attentive and take the extra steps to ensure your needs are met. Many of the staff  I recognize from my first stay 3 years ago, as well as J.P. Wong, the hands on owner of the 1926 Heritage Hotel 'complex'.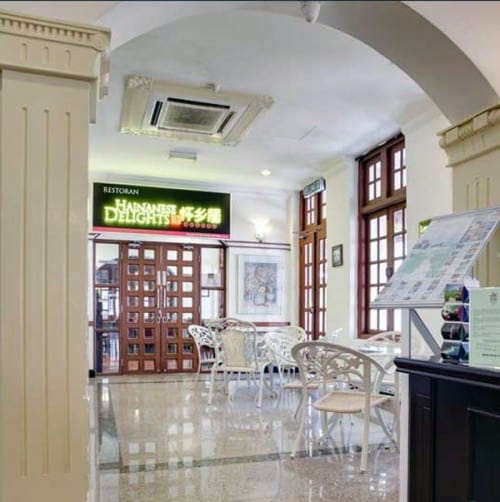 How much more could you ask for? Well.. there is more. There's a mini mart within walking distance, as well as several hawker stalls with comfortable seating and a wide selection of delicious local foods. With a bus stop nearby or an inexpensive taxi hire you can easily get to local medical centers, the very popular Gurney Plaza, or just taking in the sites of Penang. You can't go wrong with 1926 Heritage Hotel, you get a lot more than just a room.

1926 Heritage Hotel Penang
 227 Jalan Burma,  Penang
Tel : (04) 227 1926 / Fax: (04) 229 1926
www.1926heritagehotel.com