I love the Bayview Hotel Georgetown. The Bayview Hotel Georgetown recently saved my Penang staycation and went straight to the top of my list of favorite Penang hotels. Like most regular travelers to Penang, I have a selection of preferred hotels I usually book with. In fact, I have my 3 favorites hotels that many would consider 'budget' hotels, but for my needs they are perfect.
But a funny thing happened on my recent post-lockdown visit to Penang; I had accommodation issues. My first day plans became completely messed up because I ended up spending a few hours looking for a decent (and affordable) last minute hotel. Dragging a suitcase around town, while bouncing from GRAB taxi to GRAB taxi is not my idea of fun at all.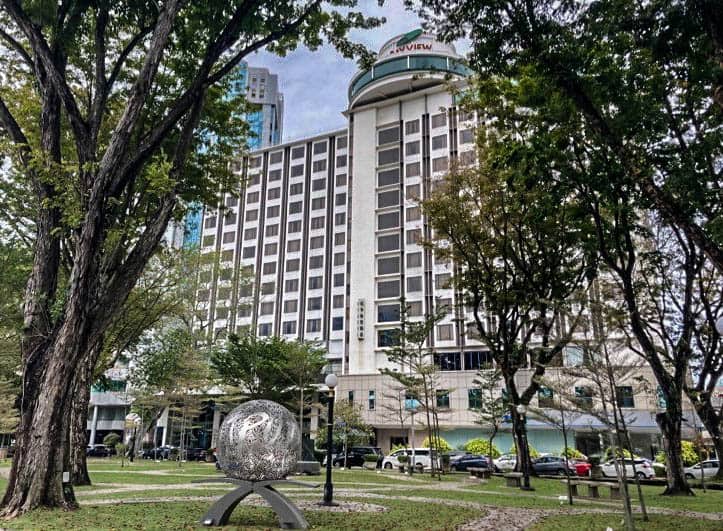 How could such a thing happen to such a well-seasoned travel blogger such as myself? I'm going to blame the pandemic on this, but I found my first preferred hotel pick (near Gurney Road) completely booked up for the entire week. Which is odd, because I have never found it completely booked up before. Ever. So, I booked another boutique (aka small) hotel closer to Gurney Plaza. Imagine my surprise to discover, on arrival, that it also doubled as staff quarters for an array of foreign workers. Men. A hotel full of them.
Call me an old curmudgeon, but that whole staff quarters accommodation share 'scene' is just not my accommodation cup of tea. Especially during a world-wide pandemic. And although somewhat flattering, the attention my arrival was getting was a bit unsettling as well. As my voice echoed through the hallways, some of those men were actually peeking out of their rooms to take a look. Really!
I immediately headed out to my second reliable old favorite and found it completely closed down. Lights were off and not a creature was stirring kind of closed down. I was disappointed, but also a bit shocked as that hotel had been one of my long time home away from homes since 2012. Slight panic set in at this point, because it was nearly night fall and I was still shuffling through the streets with a suitcase. But then a friend recommended I check Bayview Hotel Georgetown and hallelujah, they were not booked up!
Checking in at the Bayview Hotel Georgetown
By the time I arrived at the Bayview Hotel I was exhausted, hungry and annoyed. Check in was blessedly swift, except that I actually had to book online (even though I was standing at the reception desk in person, cash in hand). This annoyed me further because it made no sense to me. But despite my obvious irritated mood, the front desk staff handled me like the pros that they are; with patience and genuine warmth. I was immediately impressed.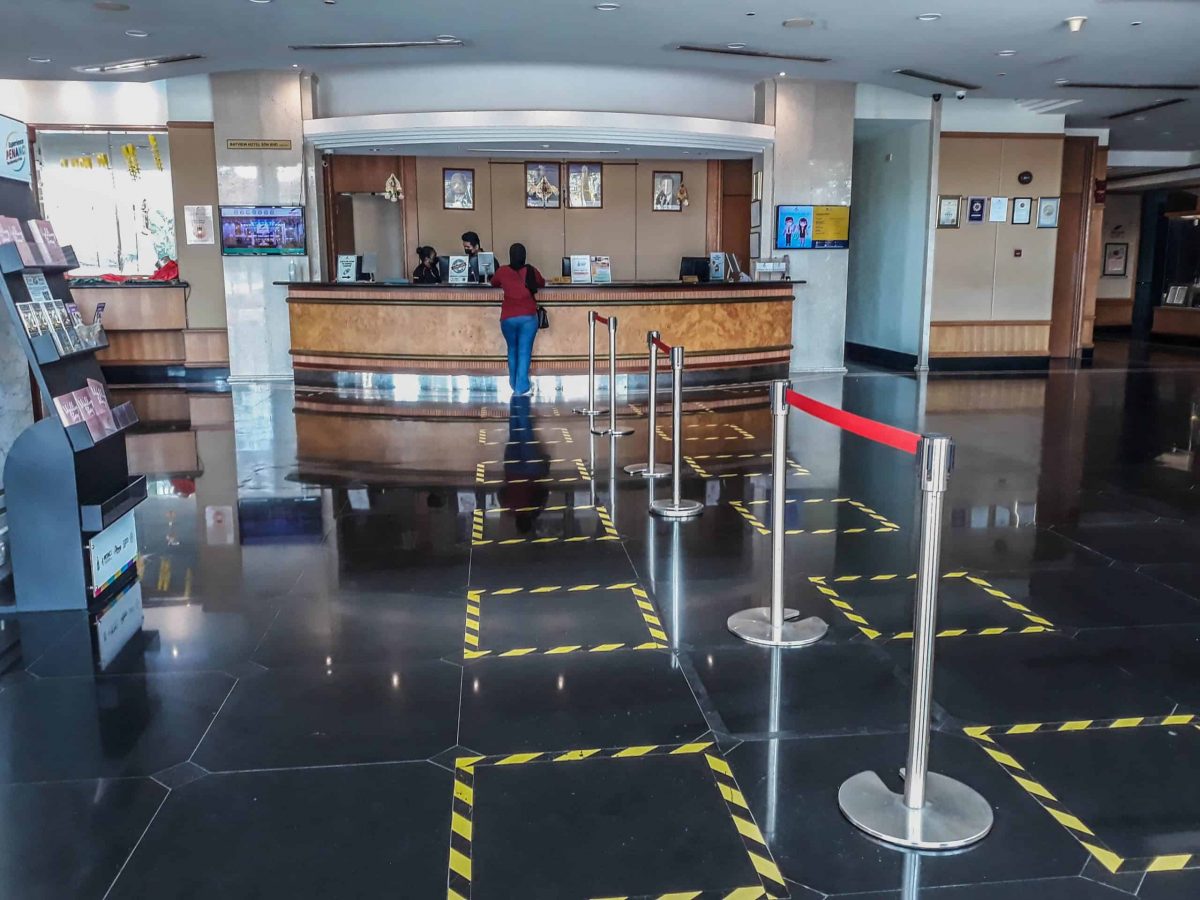 In fact, as I glanced around the massive lobby area, the entire hotel came to light. It was clean, orderly and lovely. All of the other guests checking in were patiently waiting their turn and following 'new travel norm' SOP. Their collective grateful-to-be-traveling-again vibe was contagious, and my mood quickly lightened.
But when I stepped into my room I fell in love. My dream room. The old school Malaysia hotel style that I have grown to appreciate; spacious and tricked out with loads of amenities. Including a huge window with panoramic-view of the Georgetown waterfront and a good old-fashioned bath tub.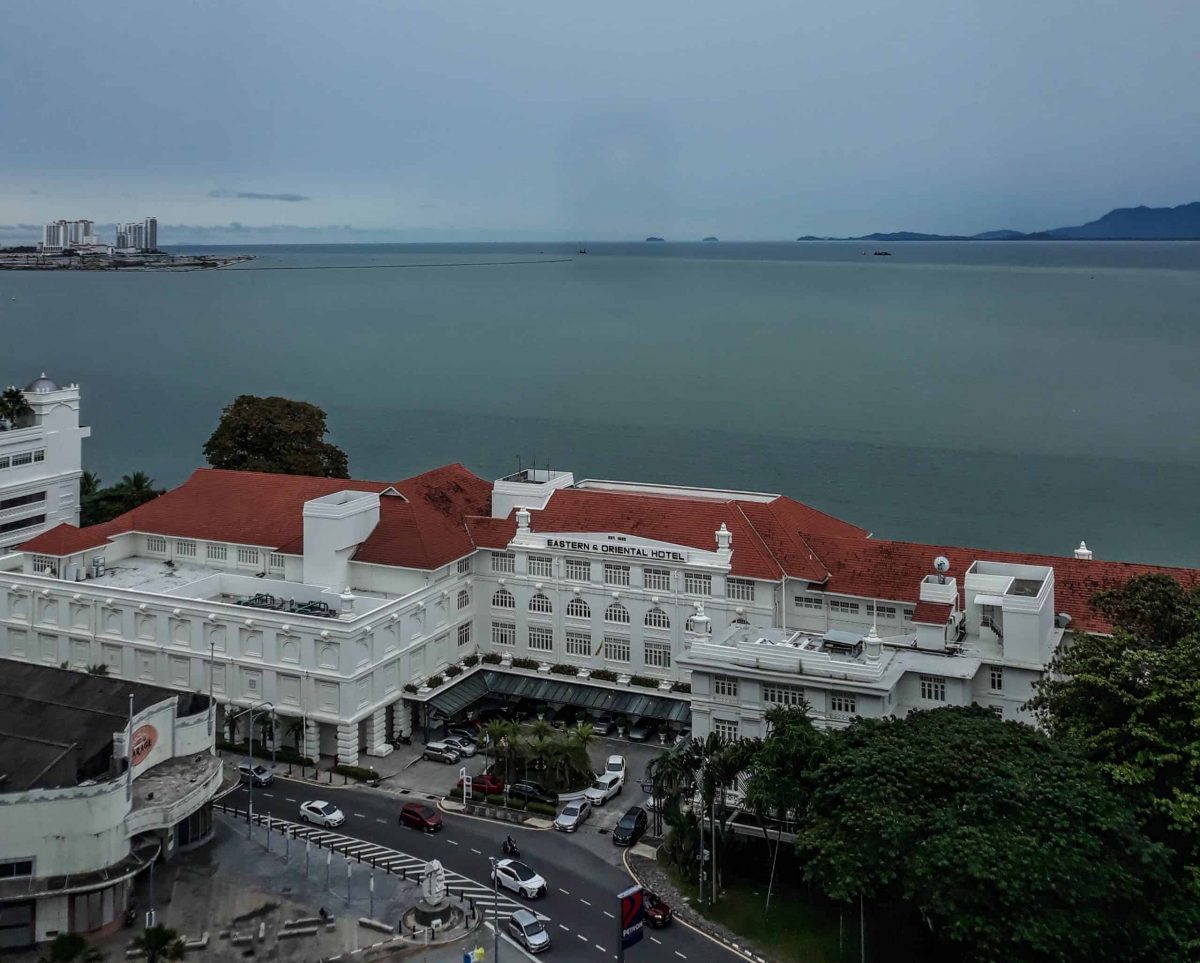 Deluxe Room with a View
In addition to a wonderful sea view and loads of floor space, my Deluxe Double Room also had a super-comfy, king-sized bed, two desks, a mini fridge, huge closet, coffee and tea set, flat screen TV and very fast WIFI.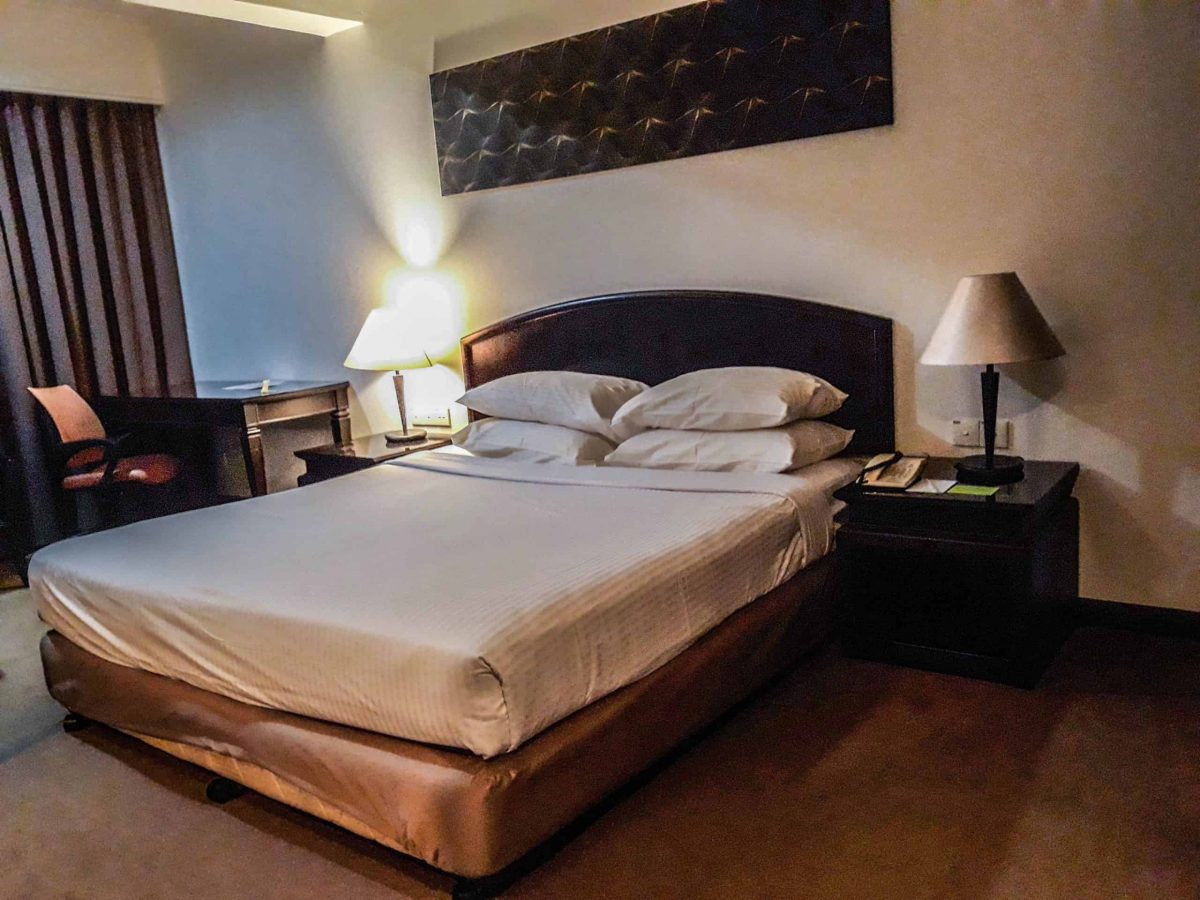 My room also had nearly soundproof walls. Despite my room being located directly across from the elevator, I barely heard any outside sounds. Heavenly, especially for someone like me who has a pet rooster. No honking horns, no loud hallway discussions, and blessedly no cock-a-doodle-doings.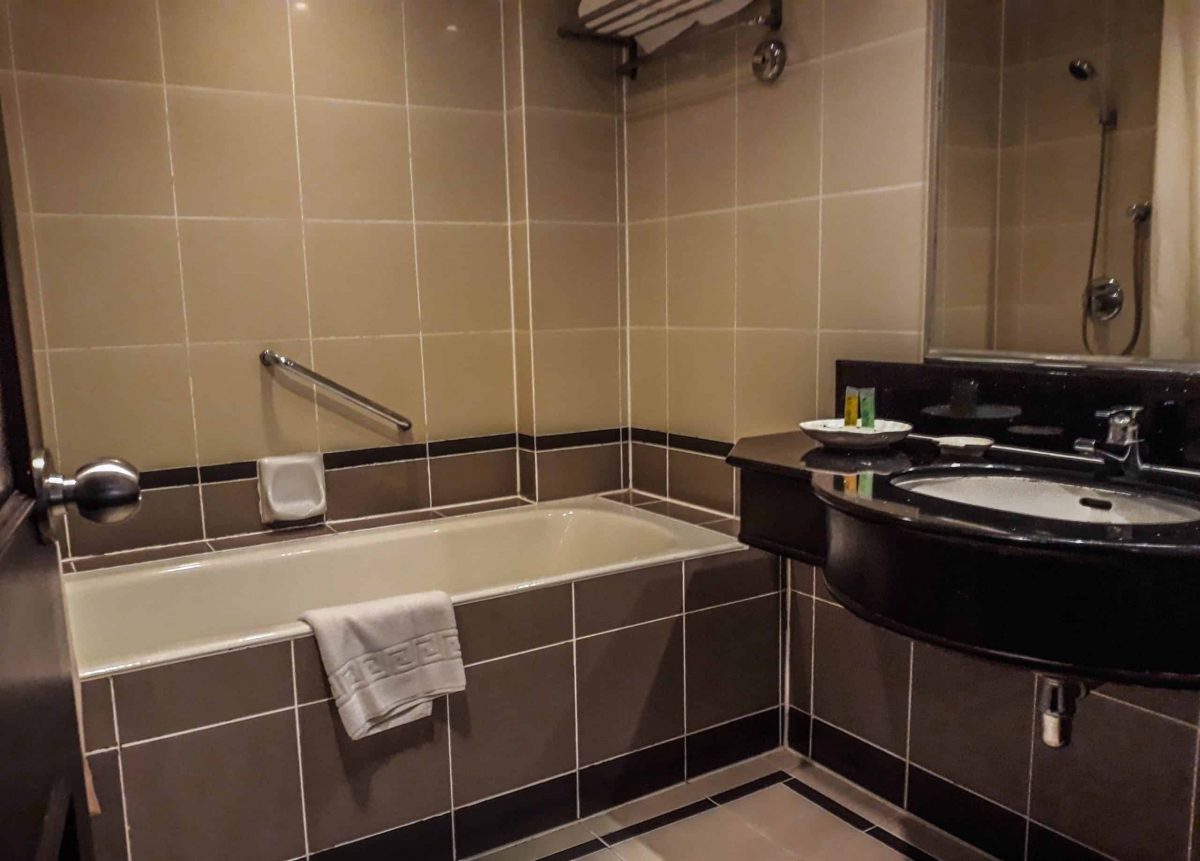 Other Amenities at the Bayview Hotel Georgetown
The Bayview Hotel Georgetown has a gym and swimming pool, as well as three in house dining options and a lobby lounge. The Kopitiam serves a daily breakfast buffet, local specialty dishes and western fare. Their present opening hours are from 6:30am until 9:30pm. Special lunchtime takeaways and deliveries are offered by the hotel's Secret Alley from 11:00am until 2:00pm.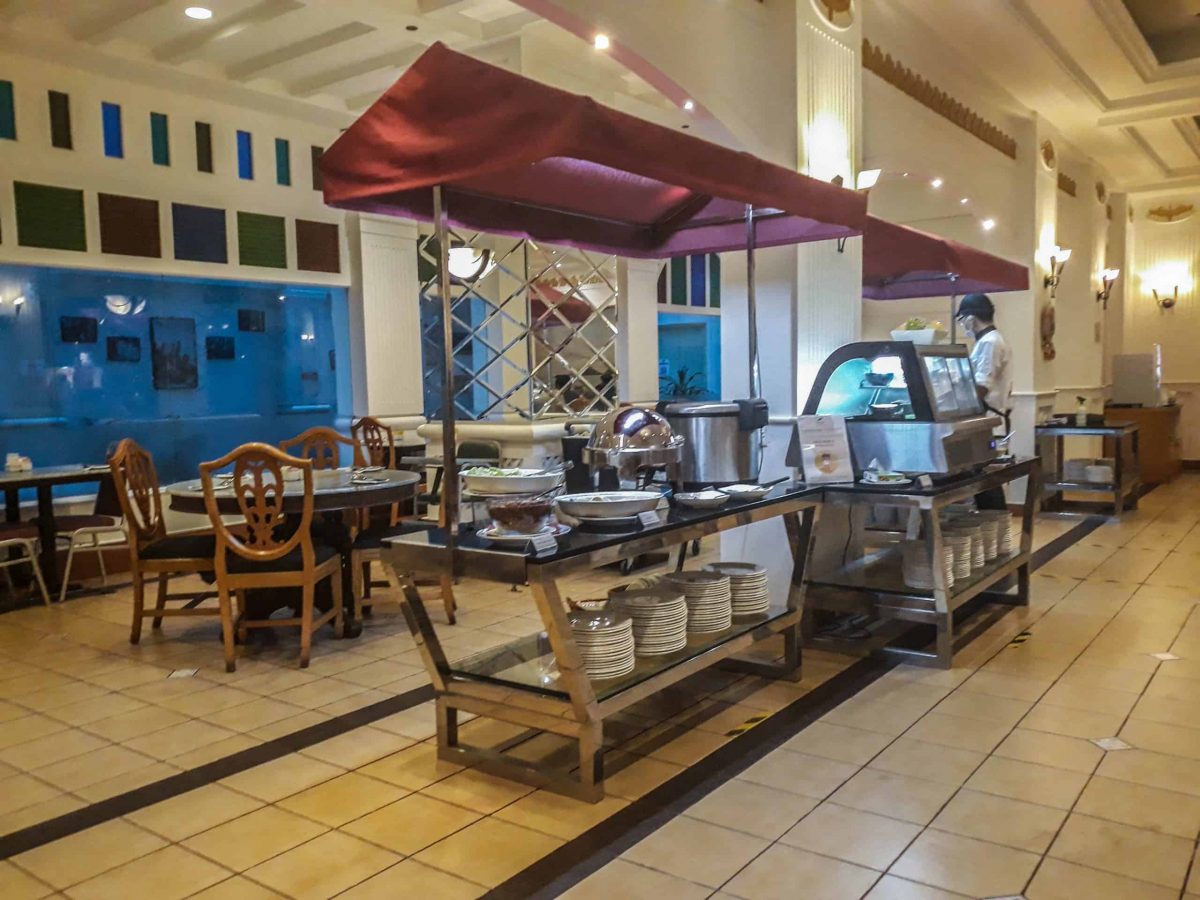 Adjacent to the Kopitiam is the Lobby Lounge which serves coffee and snacks during the day, and wine and cocktails at night. And, they have live music on select evenings too! They're open daily from 11:0am until Midnight.
But the crème de la crème of the Bayview Hotel F&B is their Three Sixty Revolving Restaurant and Sky Bar; the first revolving rooftop restaurant in Penang. Elegant dining, romantic circular bar and an open-air rooftop terrace with a panoramic view to die for, what's not to like about that? The Three Sixty is open daily from 4:00pm until 1:00am.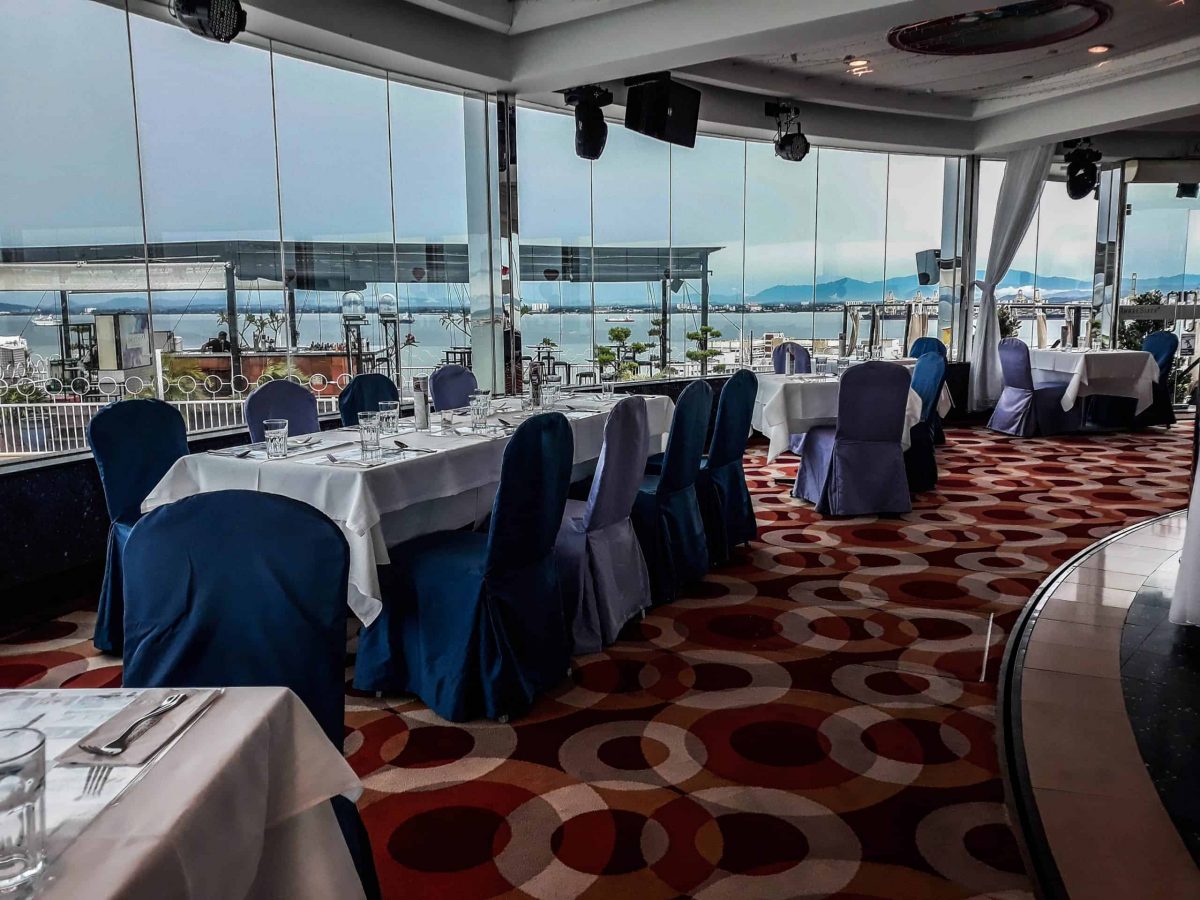 One more noteworthy amenity at the Bayview Hotel Georgetown is that they are also home to Maya Tailors & Boutique, who offer custom tailoring with a claimed delivery time of just 24-hours. Custom made suits, shirts, dresses at affordable prices and in the blink of a fashionista's eye. Impressive to say the least. Maya Tailors is conveniently located in the hotel's lobby and open daily from 10:00am until 10:00pm.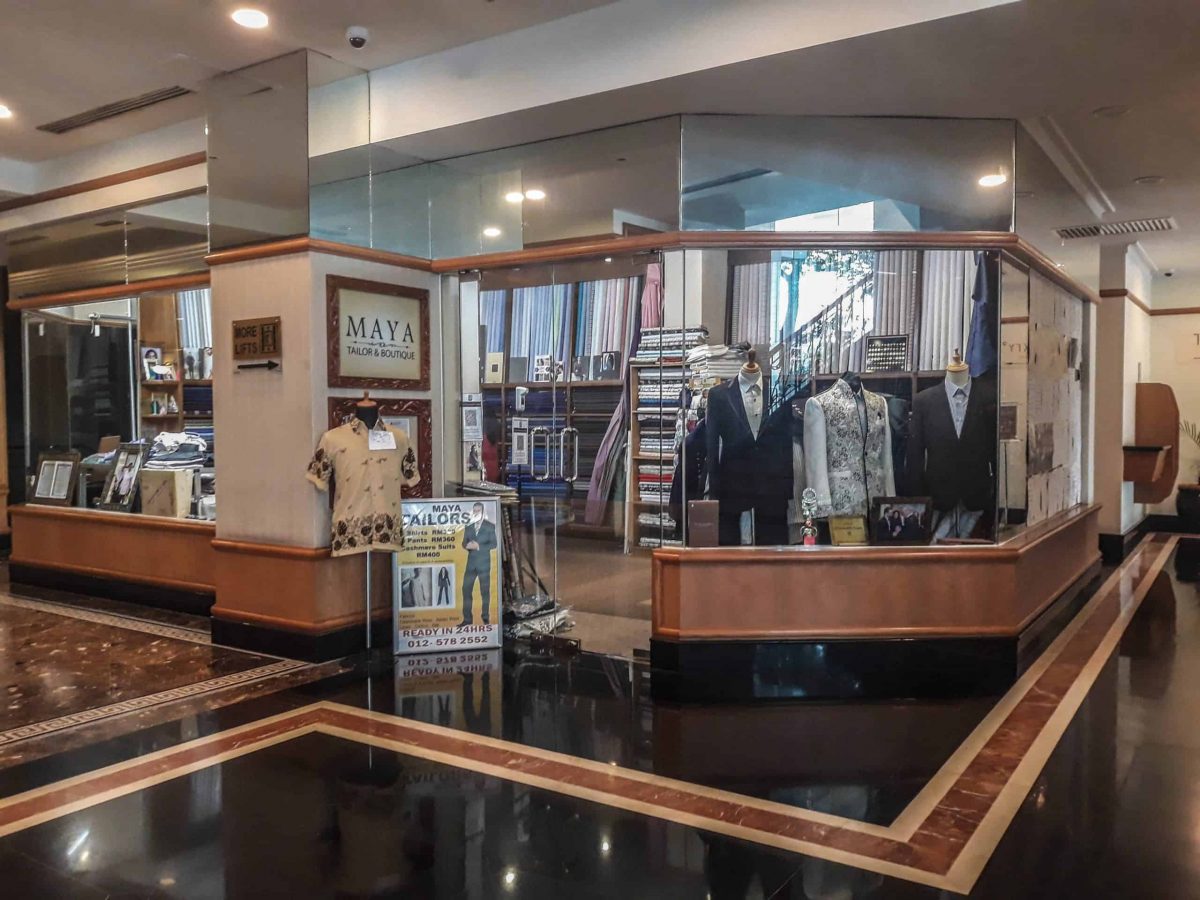 The Stellar Location
Being located in the heart of colonial Georgetown is the icing on the Bayview Hotel cake. Their Lebuh Farquhar (street) location puts hotel guests an easy walking distance from some of Georgetown's most famous sites, such as Cheong Fatt Tze (the Blue Mansion); which is just across the street, Fort Cornwallis, Penang State Museum and the Old Protestant Cemetery, just to name a few. GRAB taxis and Trishaws can easily cover transportation beyond the pedestrians' exertion comfort zone.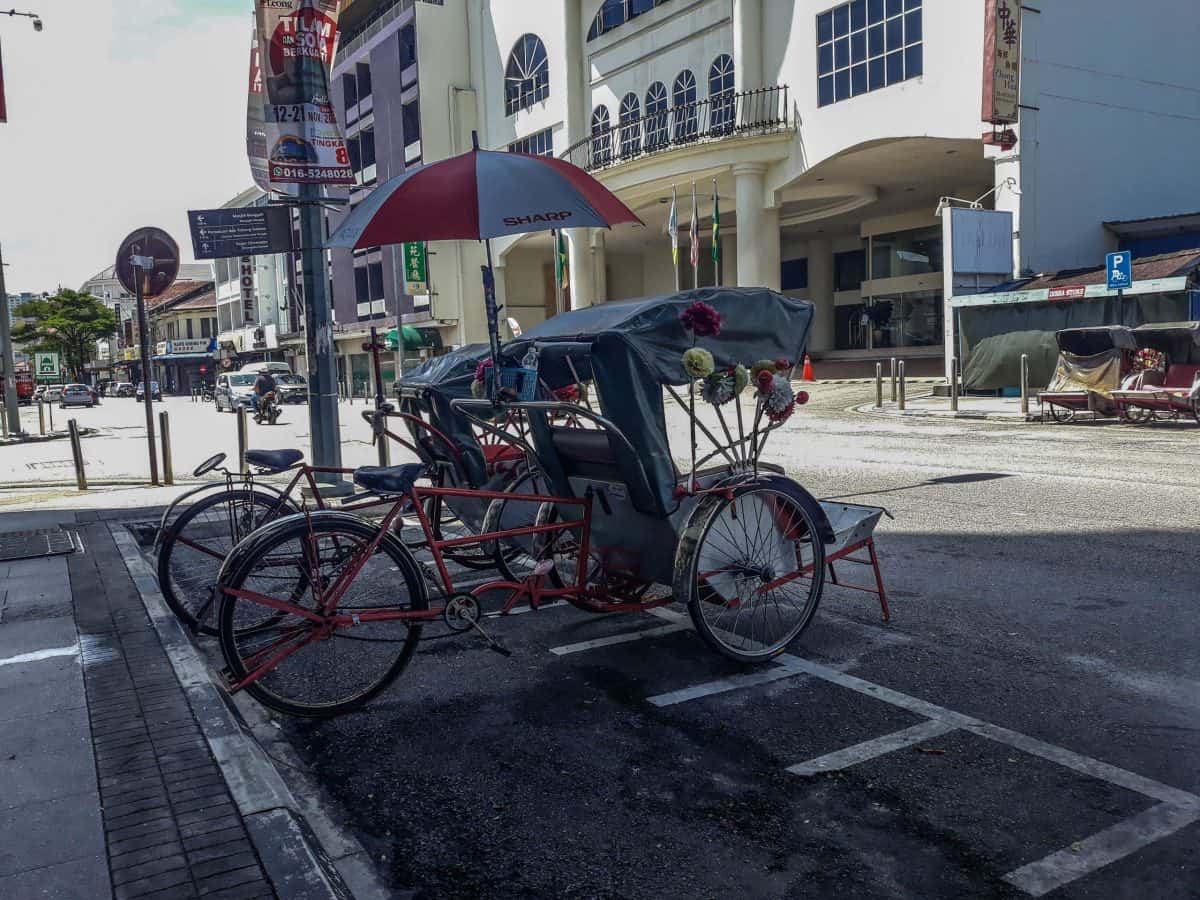 And, of course, beyond the Bayview's own dining options, the immediate area has plenty of restaurants, cafes, and coffee shops. There are even a few mini-marts in the neighborhood too, in case you like to keep your mini fridge stocked. But it's the famous Red Garden Food Paradise Hawker's Center that seems to draw the biggest crowd. Located just down the street from the Bayview Hotel, the Red Garden's extensive selection of local cuisine is a foodie's dream come true.
Bayview Hotel Georgetown, Another Staycation Gem
This hotel is a keeper. I enjoyed my stay at the Bayview Hotel Georgetown so much, that I extended my stay two more nights. I found the Bayview Hotel relaxing, convenient for local sightseeing and the staff go above and beyond to make the whole, scary 'new travel norm' hotel experience a lot less scary. So, rest assured you will be in good hands across the board. You can check their rates and availability HERE
Bayview Hotel Georgetown, 25-A, Farquhar Street, Penang, Malaysia
+60 4 263 3161, [email protected]