Ambon, Indonesia appears as one of those too-difficult-to-get-to destinations. But with the Maluku province having 75-plus harbors and over 20 airports connecting the various Maluku islands, rest assured where there's a will there's a way. And it's well worth the effort to get there! Not only is Ambon the capitol of the Maluku province, the area is rich with Indonesian history, culture and food! It is also surrounded by numerous tropical islands, including fabulous Saparua Island. So you will find plenty of things to see and do in Ambon once you get there!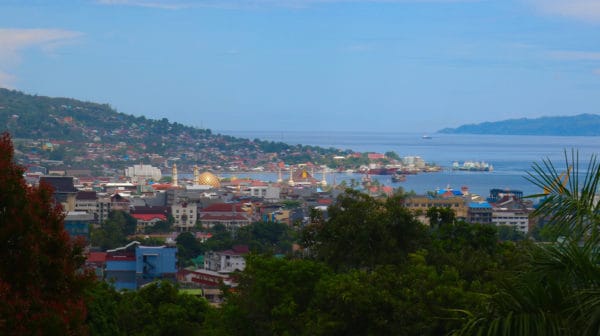 I was fortunate to have had my introduction to Ambon during a media familiarization trip with Tourism Indonesia. Although we were under a tight time schedule I was able to get a decent glimpse of yet another diverse and charming Indonesian community. Ambon itself has weathered quite a few storms since its Spice Island heydays, World War II and, more recently, the civil unrest of 1999. Those days are over, but not forgotten, as Ambon does well to commemorate their past with historic sites, museums and cultural events. Perhaps sad reminders, yet makes for an interesting few days of sightseeing.
Here are just a few of the many possible things to see and do in the Ambon area which will give you some insight into this historic and colorful destination.
1) Be Inspired by the Christina Martha Tiahahu Monument
Straight away seeing a monument of a woman warrior gracing a landscaped hillside is impressive in its own right. But Christina Martha Tiahahu was not only one of the revered Malukan freedom fighters, she was also just 18 years of age when she died. She has since been officially been awarded the title of Indonesian Heroine  in honor of her bravery. Christina fought with her father against the Dutch and also with the famed Kapitan Pattimuru, in 1871, when he led the attack on Fort Duurstede on Saparua Island. This proud warrior died, on January 2, 1818, from a self induced hunger strike after being captured by the Dutch and sentenced to exile in Java. January 2 is now commemorated as Martha Christina Tiahahu Day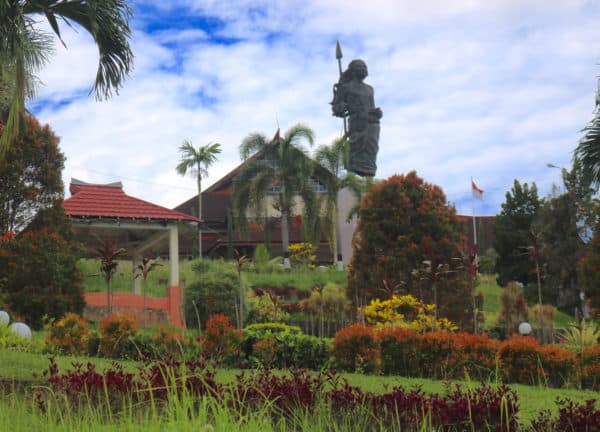 2) See the Architectural Wonders of Masjid An-Nur Batu Merah
The notable Masjid An-Nur Batu Merah was apparently founded in 1575 with many restorations over the years. The grand mosque's most recent restoration was in 1988 in addition to a new yellow and green color scheme. Located in Batu Merah, you can't miss this impressive building as it's easily seen from the roadway.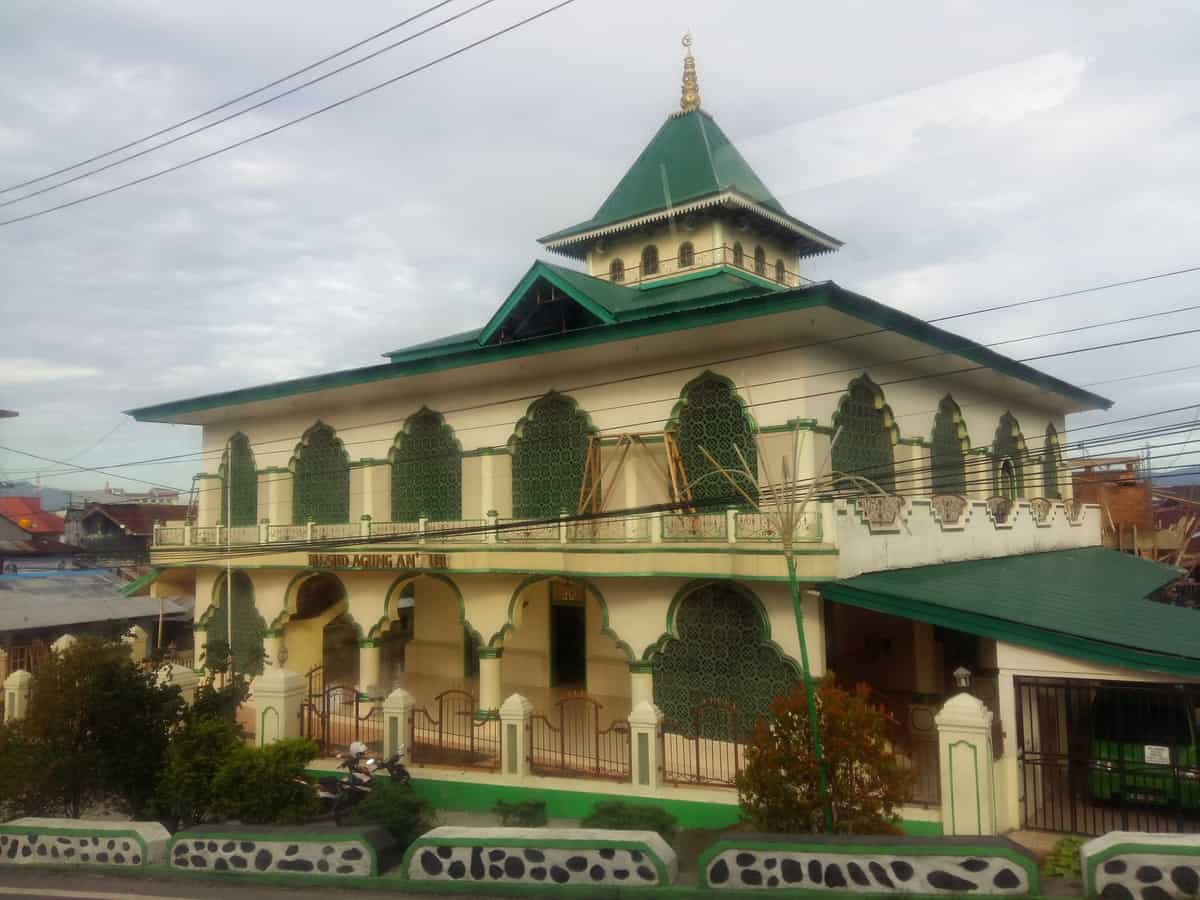 3) Catch a Performance of the Sahu Reka-Reka Dance
There is nothing more charming than seeing young local talent performing traditional dances and music. At present there is no set location to see the Sahu Reka-Reka Dance performed, as the performances are usually reserved for special occasions and events. However, if you do get the opportunity it's not-to-be-missed, because there are a variety of dance segments and music which are beautiful to watch and hear. The festive vibe is also quite contagious and you may soon find yourself eager to join in. Here is a small clip of some colorful moves and some amazing conch shell blowing!
4) Pay Your Respects at the Ambon War Cemetery
The Ambon War Cemetery holds the remains of over 1900 servicemen who died in the Battle of Ambon, during the Japanese invasion of World War II. A memorial also stands on a site that was previously known as a prisoner of war camp, with the names of more than 400 missing soldiers and airmen listed.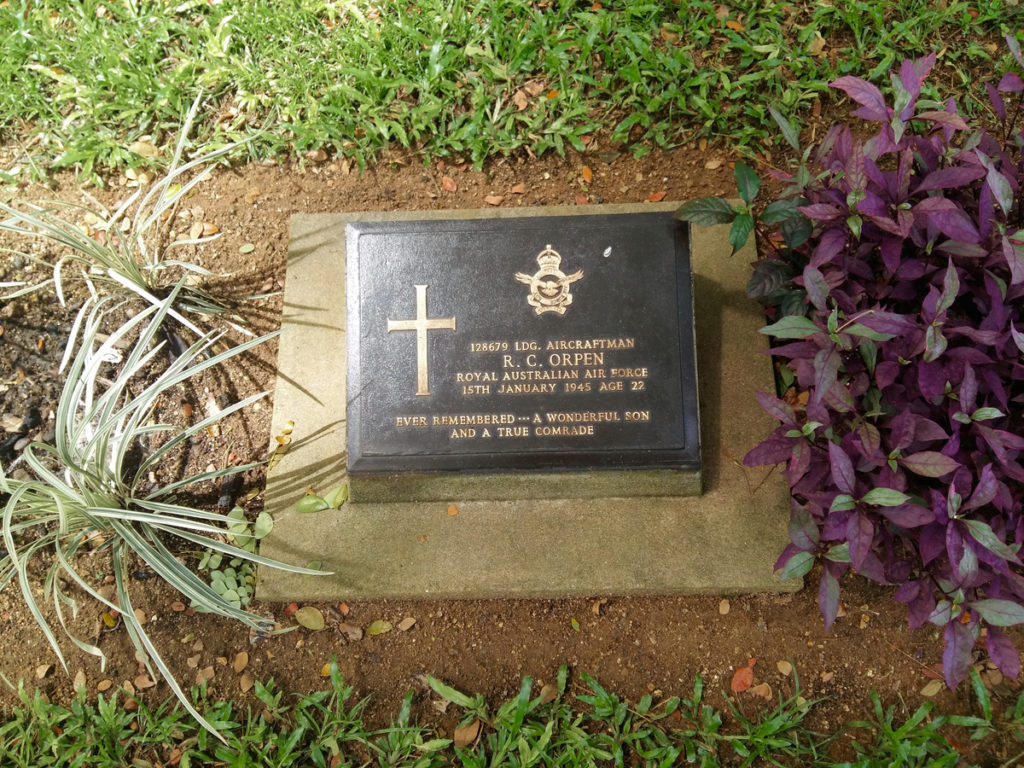 5) Take a Swing at the World Peace Gong
The original World Peace Gong has a few explanations and timelines, including that its design was based on a particular gong from Jepara, Indonesian. A gong which is said to be around 350 years old. The original World Peace Gong was also cast in Jepara, Indonesia before it was struck for the first time on December 31st, 2002. From there the gong embarked on an around the world journey as a show of peace.
Several duplication's of the gong have since been created for permanent displays in various locations around the world. One such location is Ambon, Maluku. Located next to Ambon's Pattimura Park, Ambon's World Peace Gong has a significance closer to home. Ambon's World Peace Gong was erected in 2009 as a reminder to all of the peace and safety which has been restored to Ambon since the horrific civil unrest occurrence of December 25,1999. It is definitely worth visiting.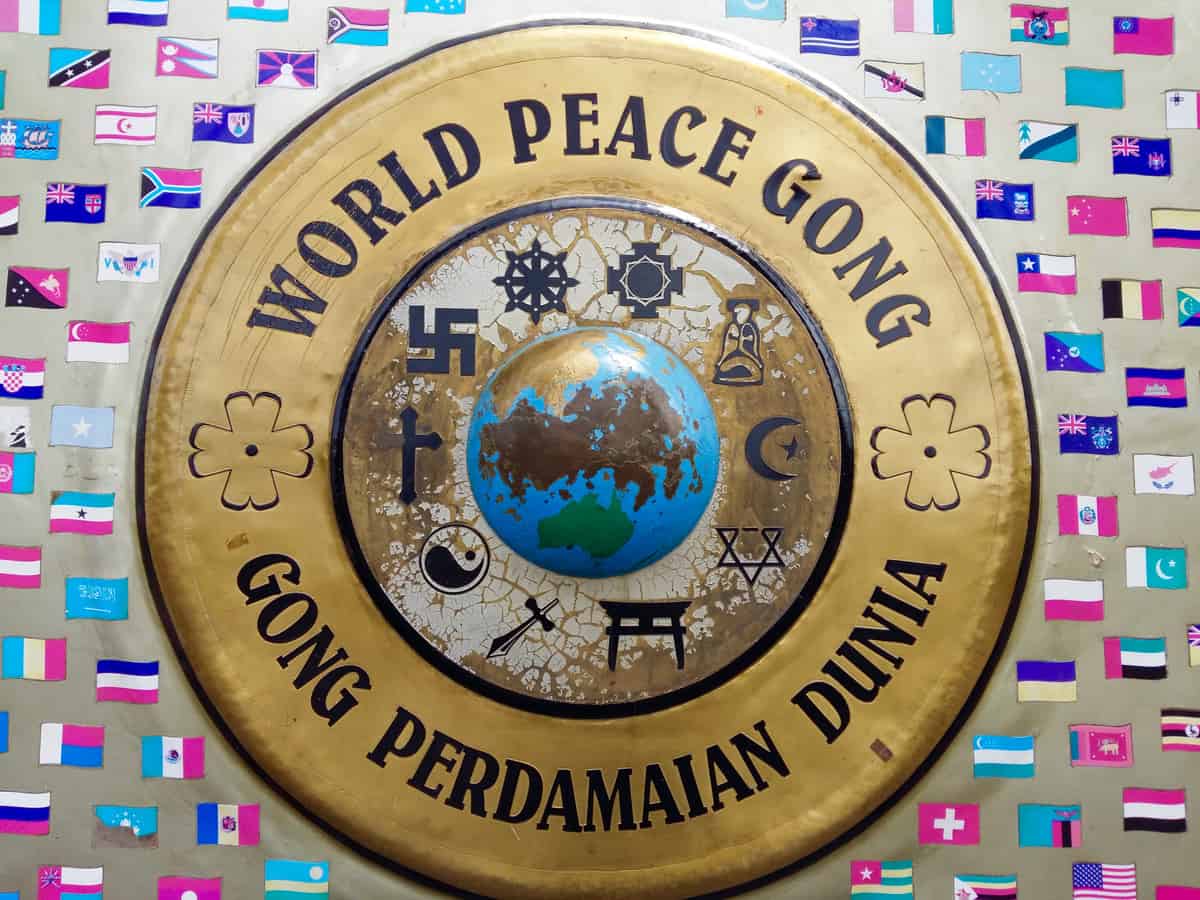 6) Go to the Beach!
If you love a beach break, Ambon beaches are well worth visiting. The picturesque Namalatu Beach is located about 15 km from the city of Ambon in the village of Latulahat. With a few covered tables and benches available,  it's a lovely spot for a picnic. Clear water and well worn coral rocks also make for easy tide pool exploring. Located in the village of Suli, about 25-minutes from Pattimura Airport, Natsepa Beach, with it's white sands and calm waters, is perfect for families with kids. But postcard worthy Hunimua Beach gets the award for the most beautiful and was even chosen as 'the most beautiful place in Indonesia' by the United Nation Development Program in 1990. It's also known as Liang Beach because it's located in Liang Village about 35 km from the city of Ambon.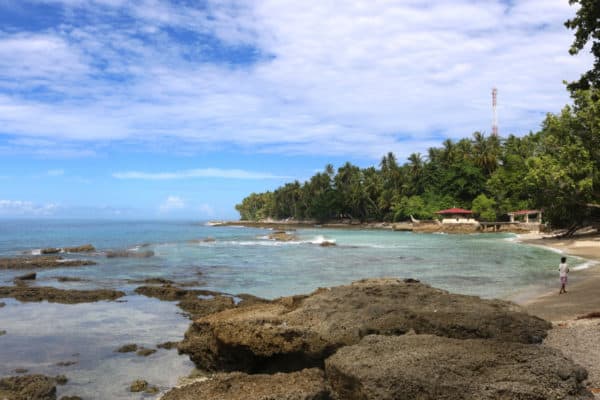 7) Wrestle the Magical Bamboo of the Crazy Bamboo Dance
The bamboo's movement is supposedly under the power of a Shaman who makes it move according to his will. After saying a few magic incantations and blowing incense onto the bamboo, the players (the strongest men in the village) do their best to hold on to the bamboo. I regret not jumping in and giving it a go, but I think it was for men only. It's fascinating to watch in real life, but here is a short clip to show you what it looks like.
8) Try Local Food
Indonesia has some of the best food I have eaten in Southeast Asia and Ambon's local cuisine is no exception. Even if you aren't a fan of fish, trying the local Ikan Bakar (barbecued fish) is a must! But the sambal that comes with it is pure mouth watering magic. Called 'colo-colo', this version of sambal reminded me of good old fashion salsa and I couldn't get enough of it!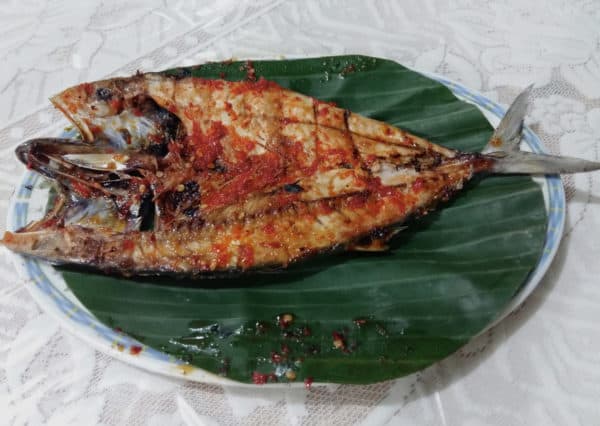 9) Take a Day Trip to Saparua Island
Saparua Island is a relatively short 40 km island hop from Ambon and day trips can be easily arranged through a local tour guide or agency. We were able to take a water taxi directly from the shores of our seaside accommodation at the Natsepa Resort & Conference Center. Once you see Saparua Island you may want to stay longer, because it's not only interesting it is beautiful as well. There are a few accommodations as well as restaurants in the Saparua Town area and the locals will welcome you with open arms!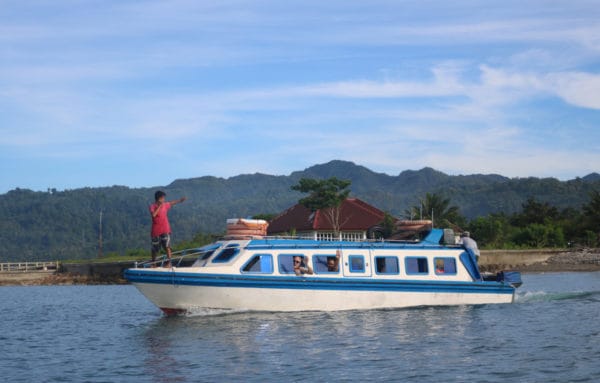 10) Relax at The Natsepa Resort on Natsepa Beach
And to make a trip to Ambon, Indonesia even more attractive, The Natsepa Resort & Conference Center awaits. The Natsepa Resort can stand alone as a place to simply relax in style and enjoy the spectacular view and amenities. It is also in a central location and makes for easy Ambon exploration.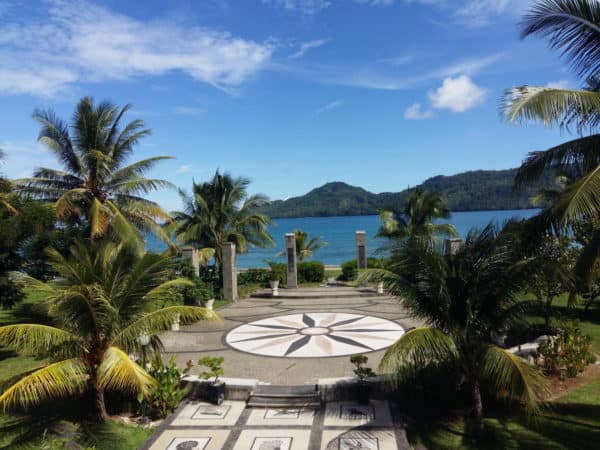 Getting There
Flights to Ambon are available from Denpasar, Bali and Soekarno-Hatta International Airport in Jakarta with some flights transiting in Ternate and Makassar.
Getting Around
Minibuses and motorcycle taxis are readily available in Ambon. Not in a hurry? Then try the more colorful 'becak' bicycle and carriage combination. Water taxis or speed boats are also available at the ferry dock.
I was a guest of the Department of Indonesian Tourism  and Dream Tours and Incentive Management. Local guide Haical Abas Binthahir and his team from iLMi TOUR created an interesting and informative tour of the Ambon, Maluku area. The itinerary also included a day trip to Saparua Island, which you can read about HERE.
For more information on Ambon, Maluku travel:
Indonesia.Travel:  [email protected]
Dream Tours:  [email protected]
or iLMi TOUR guide Haical Abas Binthahir:  [email protected]