When I first came to Langkawi from the United States I had no idea where to go to get anything. There weren't the usual chain stores I  usually relied on, such as Walmart or Walgreens. So asking new friends about a reputable pharmacy in Langkawi, I always got the same reaction "Go to Joe's!". Over the years Joe, of Joe Pharmacy, has become not only my trusted pharmacist, but a friend and general practitioner of thoughts and ideas as well.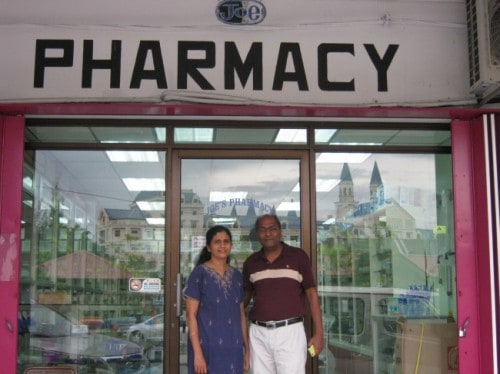 Joe was born in Bagan Serai, a small town in Perak. His grandfather moved to Malaysia from India with 4 rupees in his pocket and opened the family shop in 1919. The sundries shop, V.G.RETHINAM PILLAY at 111 Jetty Road is still open today and run by his brother, Joseph. His father was a firm believer in education and sent Joe off to school in Kedah. After he finished his schooling Joe moved to Penang to start his trade as a pharmacist. It wasn't long before he moved back to Perak and settled in Ipoh, where he opened a pharmacy of his own.
His pharmacy in Ipoh grew quickly and expanded into a large and thriving enterprise. Running a large pharmacy with more than a dozen employees and the frantic pace of life in Ipoh made Joe long for the more quiet times of his youth. "The Cameron Highlands or Langkawi?" Joe asked himself. A visit to Langkawi settled that question. After a short stay at the Aseania Resort in Langkawi with a view of the sea and the onshore breeze, his decision was made. Joe and his wife Chrysty moved to Langkawi and opened the first pharmacy on Langkawi Island in 1992; Joe Pharmacy.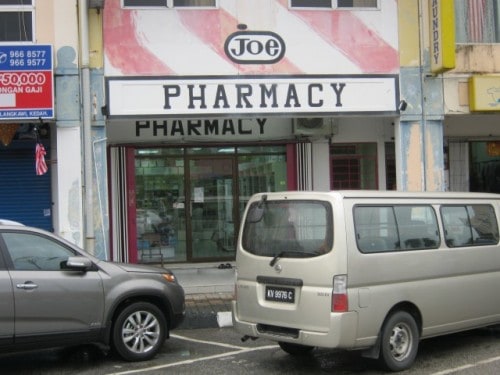 You are always greeted with a smile as you enter the store. They have one of the largest selections of pharmaceuticals on the island and the knowledge to recommend the right remedy for anything that ails you. Joe Pharmacy is located in the Langkawi Mall at number 111 on the Main Road. And yes, the same street number as the family shop.
JOE PHARMACY
111 Main Road, Kuah
+6 04 966 0180
[email protected]