The Cliff Restaurant and Bar is one of Langkawi, Malaysia's few waterfront seafood restaurants. Moving to Langkawi from the San Francisco Bay Area sparked the feeling of adventure in my soul. A lush island in the tropics in a new and unknown land. The first year on the island of Langkawi was one of exploration and learning; new culture, new people and of course a great variety of new cuisines to try. Malay, Indian, Thai, Chinese and an abundance of wonderful seafood.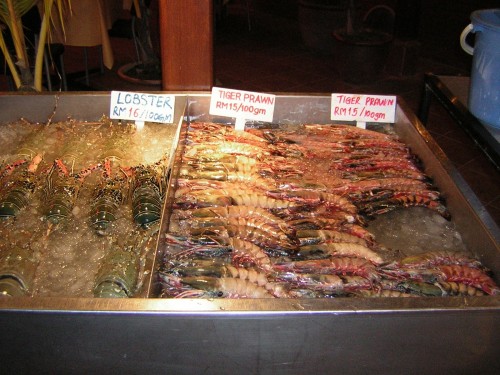 However, after a few years on the island I started to occasionally miss some of my favorite eateries in the West. I had seen The Cliff Restaurant and Bar from Pantai Cenang on days when I would go there to enjoy the beach, but it wasn't until recently that I stopped by. Walking up the beach and down the entry road, I was very impressed with the building's design, and the architecture is beautiful!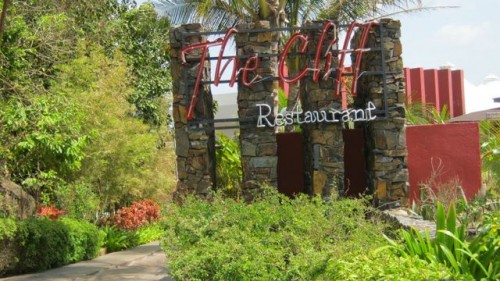 The Cliff is built out over the southern headland at the end of Pantai Cenang. The open-air design and the way the structure hangs out over the rocks as they fall away into the sea reminded me of La Jolla,  Maui or Zihautenejo in Mexico.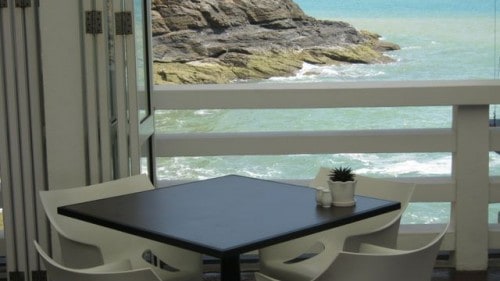 I chatted with Manager Rosli about the restaurant and with Chef Nazir about the menu. They serve a fusion menu of Malay and Chinese with Western Food as well. Add to this an excellent wine list and an extensive menu of tropical drinks and you have a perfect setting for a relaxing meal.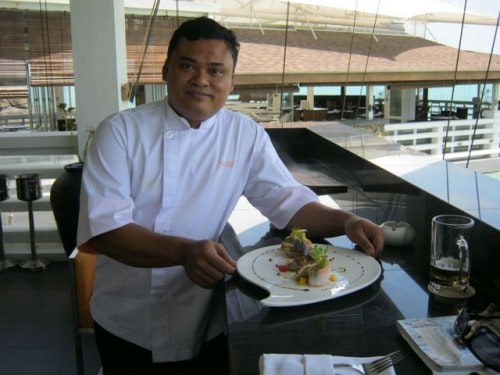 Chef Nazir brought me a mixed platter of appetizers. The presentation was a 10 to be sure. I was presented with a crab cake with spicy mango salad,  roasted chicken with braised fennel, bamboo clams and a Vietnamese style spring roll with salmon. All the starters were excellent and while I ate them looking over Pantai Cenang from my roost, all was good with the world.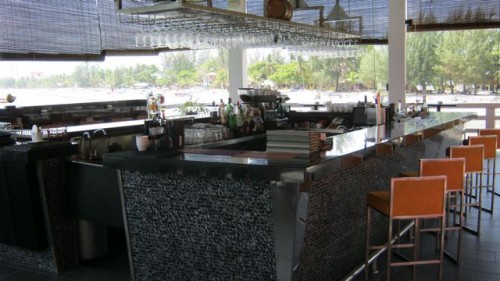 This restaurant offers an extensive and very creative menu at prices comparable to its style of dining. They have an afternoon happy hour that allows one to dine on fine food and beverages while you relax and watch the sunset. The Cliff is located behind Underwater World. There is no sign on the main road but turn at the open end of Underwater World and enter the rear parking lot. You will see the entrance to The Cliff. Bon Apetit!


The Cliff Restaurant and Bar
Lot 63 & 40, Jalan Pantai Cenang
Tel: 04 953 3228