No visit to Langkawi is complete without a mangrove tour and an introduction to its delicate eco systems. Mangrove tours with Dev's Adventure Tours offers you an interesting and fun introduction that you won't soon forget. Sure, you'll have no difficulties finding a tour operator willing to show you the mangroves, because 'guides' are plentiful and come with all levels of 'expertise' and at a variety of prices, for private or group tours.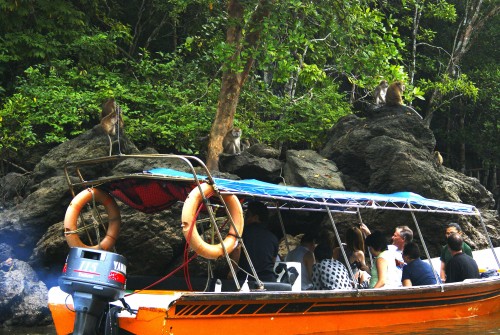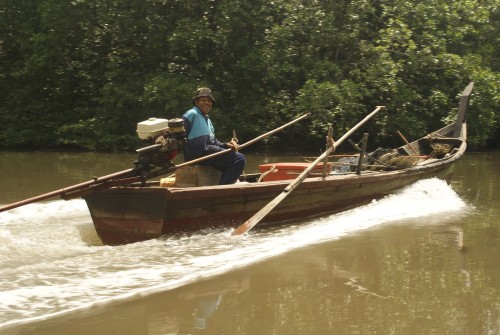 But the experience itself? That too can range from a simple boat ride to an in depth introduction to the surrounding nature. Which may also be inclusive of bringing you eye to eye with a Mangrove Viper or keeping you a safe distance from those oh-so-cute monkeys. (or the other way around in my case).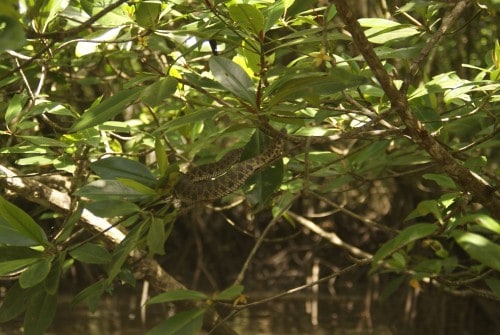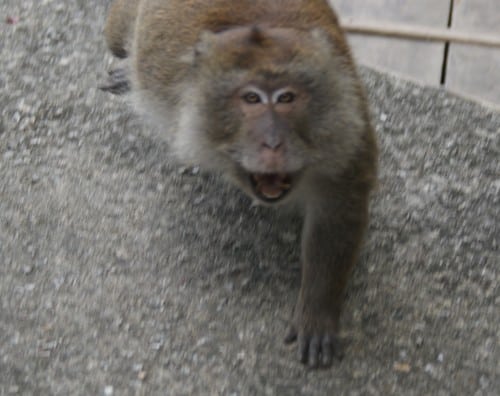 You may save a buck or two hiring a friendly boatman that says he grew up in the mangroves (perfect right?) Well, I grew up in Florida but by no means am I an expert on Florida (shocking, I know). And from my own experiences traveling I've learned to value actual tour companies over those taxi driver's friend of a friend recommended tours that I've taken in Jamaica, Vietnam and elsewhere. Experiences that could have been much richer for sure.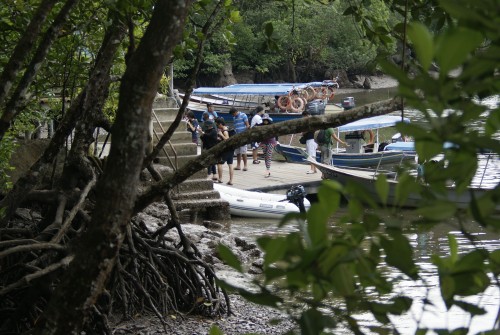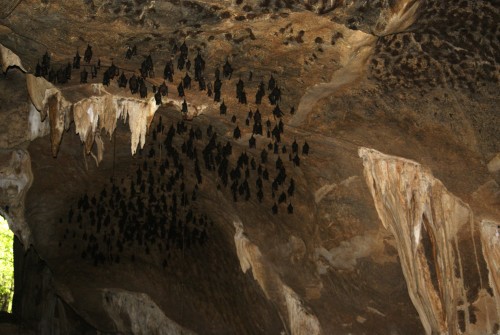 A reputable company with good reviews is a good place to start on locating any type of tour, especially in the age of the Internet where an abundance of information is at your fingertips. And although those companies may not always be the least expensive, the value you get in return is 10-fold. Dev's Adventure Tours not only has top quality professional nature guides, they are also quite affordable; the 4-5 hour mangrove tour is less than 200RM for adults and includes a tasty lunch. They also allow single guests in lieu of the 'Noah's Ark twosomes only rule'.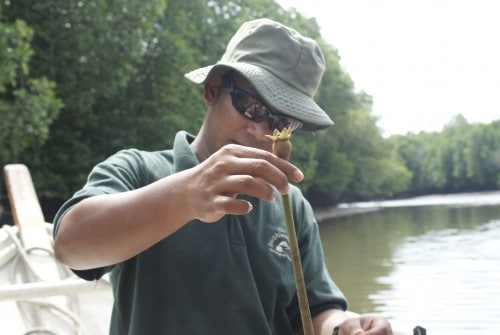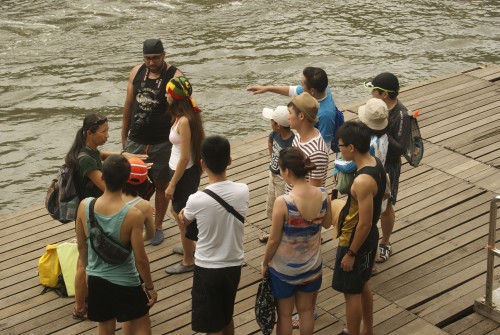 I've taken two different Mangrove Boat Tours with Dev's Adventure Tours and you'd think maybe once is enough, right? But both of the tours I went on were very unique in that Dev's guides each bring with them their own passion and knowledge of nature, making the overall experience also more personal. I haven't taken the mangrove kayak tour yet, but it's on my to-do list!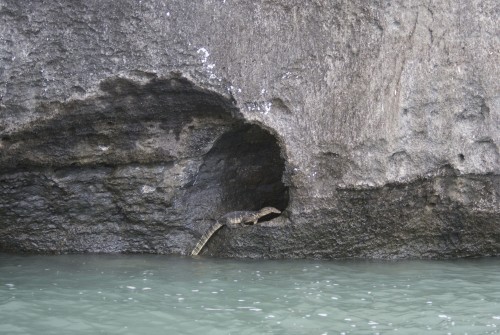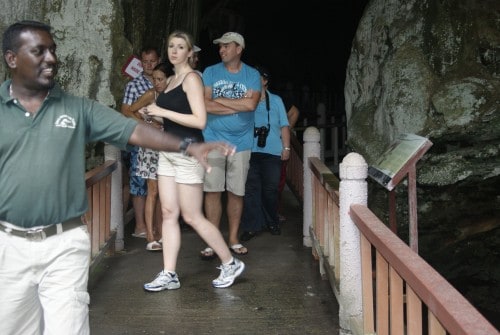 Sharp-eyed nature guides can pick up birdcalls, spot medicinal plants and camouflaged wildlife as well as answer a wide range of questions (and I do ask a lot of questions). They can also make you fall in love with nature and remind you of the importance of a balanced eco-system. I think busy people sometimes forget these things and tend to take it for granted.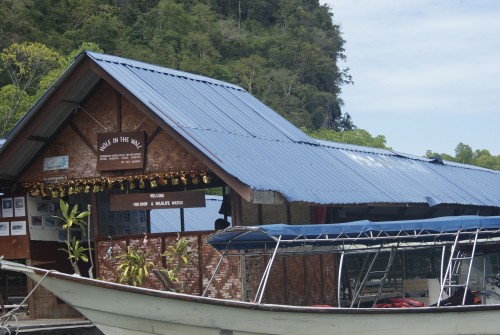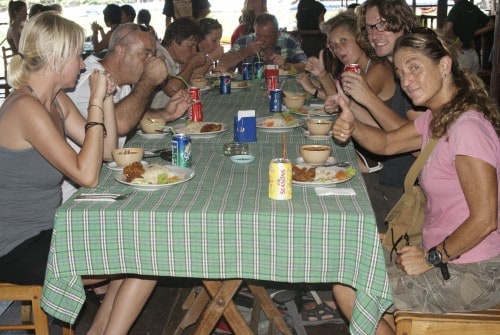 Langkawi offers a unique opportunity to really see some unspoiled and fascinating natural habitats and a tour through the mangroves should definitely be on your sightseeing to-do-list. Dev's Adventure Tours will ensure you don't just get a boat ride through the mangroves but a true nature experience.
Dev's Adventure Tours
Rumah Kedai No. 1, Tingkat 3, Lot 1556
Pantai Cenang, Langkawi
Tel: +60 (0)19 494 9193
Fax: +60 (0)4 955 4892
[email protected]
www.langkawi-nature.com