Last year after posting a blog about Satun, Thailand, I received a comment from a woman who basically said that I shouldn't romanticize the place. "It's nothing but a border town," she stated. I'm not even sure why she took the time to tell me that. Did she think that her opinion is the general public's thinking or that unsuspecting people should be warned ahead of time about Satun?  I disagree with her on her 'assessment' of Satun and have changed my opinion on so called border towns all together.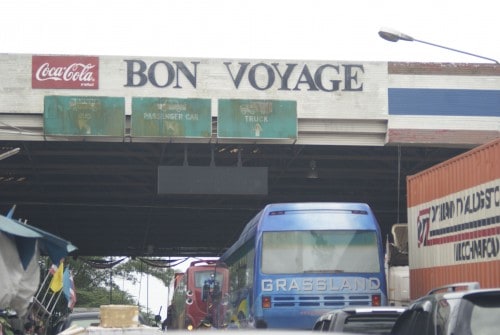 After a recent transportation pertaining mishap, I basically hit 3 border towns in one day due to my own communication errors. (I don't happen to speak Thai). At the time I was a bit annoyed, but it got me thinking about such towns as I looked around at the lively chaos surrounding me at this sudden surprise location.  Satun is just one of many such towns that have had unwarranted word-of-mouth bad PR and that's just Thailand.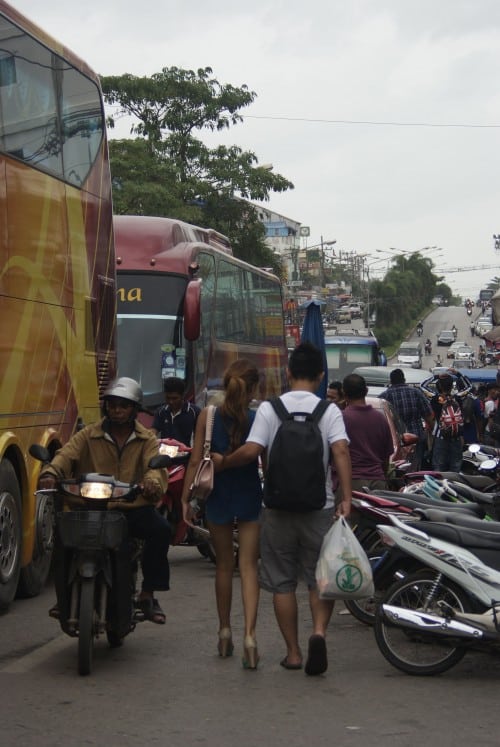 Some of these border towns may well deserve their bad reputations, but who's to say unless experienced first hand. It seems border town beauty is in the eye of the beholder (or something like that). They obviously get downplayed in the big world of tourism and sightseeing. For many folks they are just places to go for a quick visa run and for others the first step into a new country that leads to somewhere else.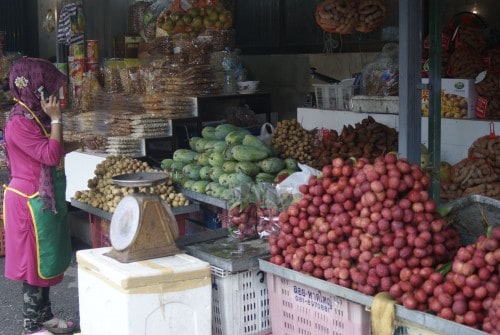 What I've noticed about border towns is that they usually embrace culture, food and even religion from the neighboring countries.  Generations of 'mixed' families live in border towns perhaps split because part of the family is in one country and the other part in the neighboring country. That certainly adds a certain richness to the whole scene, right off the bat.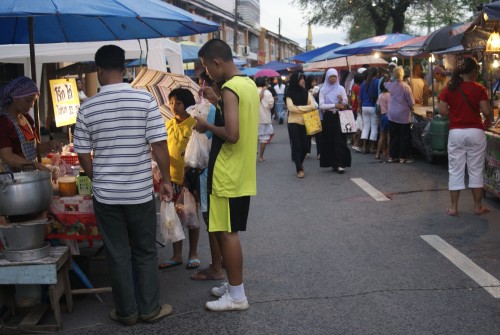 But because these towns seem to be so overlooked, those community enhancing tourist bucks don't filter back into the system as much to create more jobs or to help with overall town maintenance. Once the ferry, bus and train services have ceased for the day shops may also close up early leaving the town rather quiet and uninteresting, but that's open to personal perception.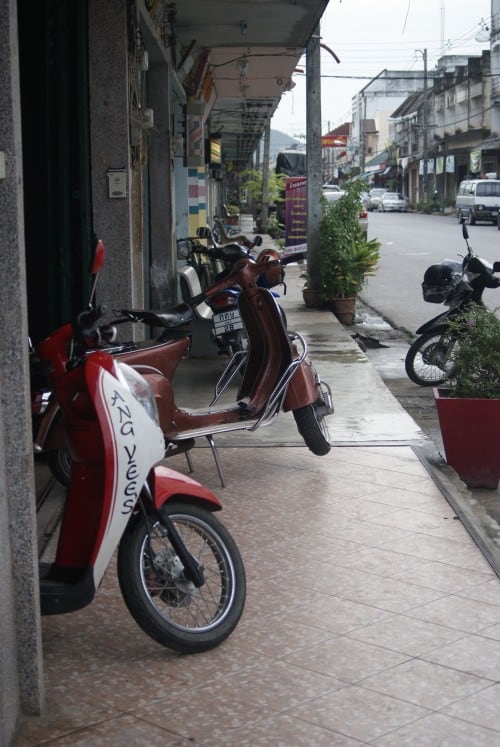 I have a confession to make. I had never spent the night in Satun before until quite recently, because I too was on my way 'somewhere else'. But I made it a point to do just that, before I continued my journey somewhere else. What did I find as evening fell? Not the rough and tumble scary nightlife I had imagined, that's for sure.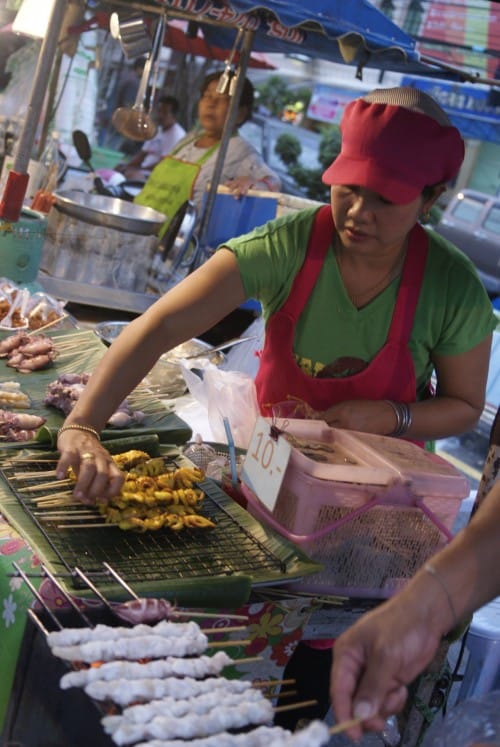 The eye opener was the Saturday night market with an eclectic group of vendors side by side selling everything from houseplants to handmade sushi. Families taking their evening strolls. I found a video arcade jam packed with teenagers intensely racing on-screen cars and motorbikes. This shop was hidden amongst a row of barber shops, some open and some not, but one can rest assured that the people of Satun take their grooming seriously.  There's even a wedding shop, giving hope to the romantics of the area.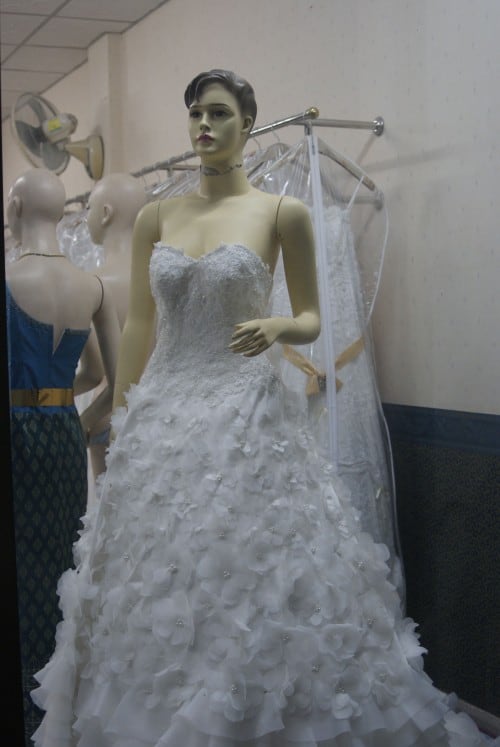 The later I wandered the streets the quieter things got, but I suddenly met eyes with a little old man clutching some bags on the street corner. He looked like he was waiting for a ride, but then waved me over and escorted me inside a nearby temple (that I hadn't even realized was there).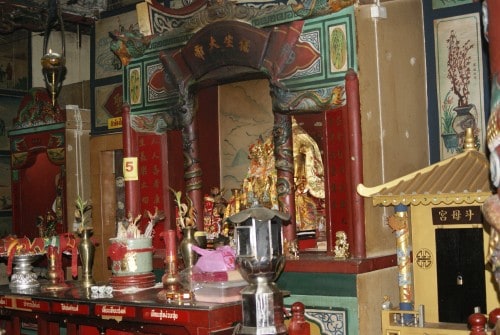 I'm always quite taken aback by these small community temples and although I was a little apprehensive I went on the private non-speaking tour. I saw another side of Satun and the evidence of an even richer culture and history being proudly displayed through paint chipped icons and faded snapshots. My escort waiting patiently.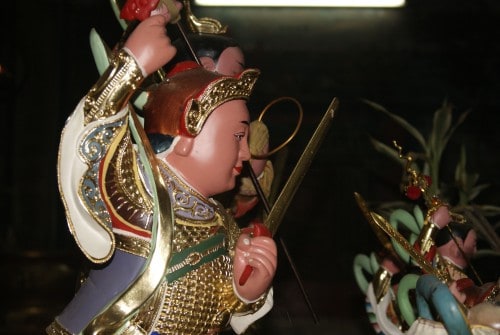 How many other such places lie lurking in these overlooked border towns, I don't know. But I do think border towns can have a special appeal for some people and definitely worth exploring a little more, for those travelling romantics. So think about that next time you find yourself on your way to 'somewhere else'.
Have you been to a border town with hidden charms? Where was it?