The sleepy little 'border town' of Satun,Thailand has a number of local restaurants but one that stands out consistently is On's The Kitchen, located next to On's Guesthouse on the centrally located and rather busy Bureevanich Road. Originally located just a bit further up the street, On's expanded into the current upgraded colonial style building and added a few guestrooms as well.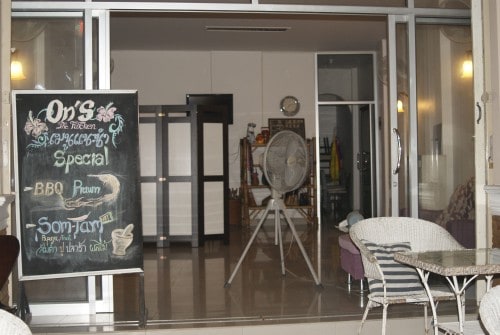 Throughout Satun, quite a few upgrades and remodeling have been done to a few buildings, giving the town an almost hip retro appeal and On's exemplifies this in their unique appearance and ambiance.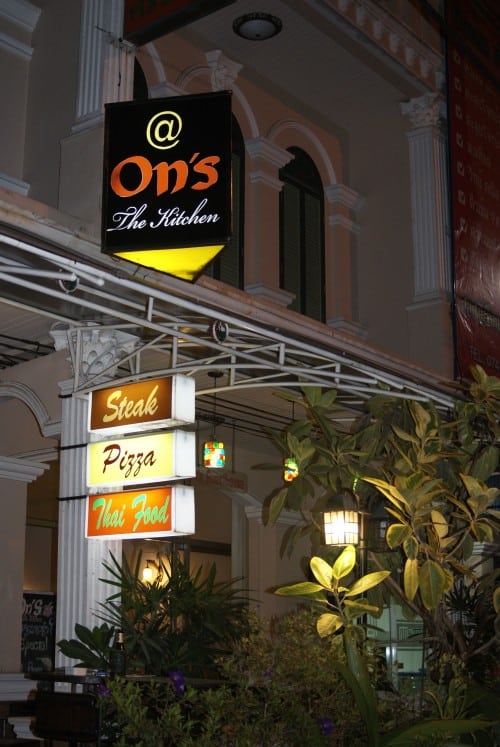 On's has been a staple of the Satun scene for more than 10 years and there are plenty of regulars stopping by, whether it's the food or the familiarity that brings them back. I've eaten there twice within the past six months and find the food far above average.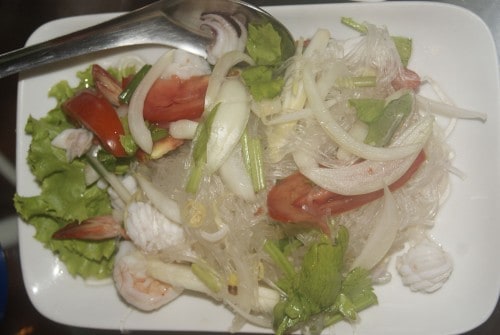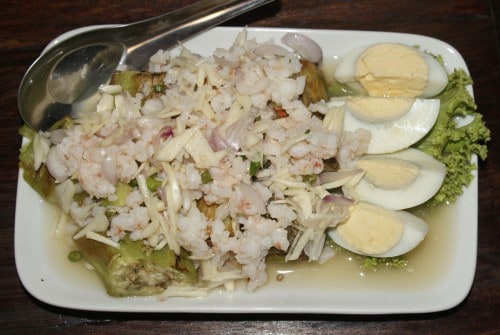 The little sidewalk dining venue is a nice open air option, but unfortunately the local motorcycle racers occasionally mar the quiet atmosphere . The staff is attentive enough in quickly waiting your table but they certainly leave you alone after that. In fact they don't seem especially inspired to encourage further ordering or hurry you along by slapping a bill on your table. Lingerers welcome.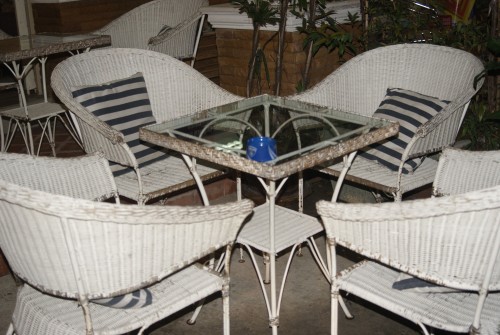 But I'm ok with that, I usually prefer not to be bothered and certainly don't want anyone to feel obligated to make small talk with me. Although on my first visit I was indeed keen to chat them up a bit for blogging purposes, but even the owner simply had no interest in me or perhaps any other new arrivals. Take order, feed, done.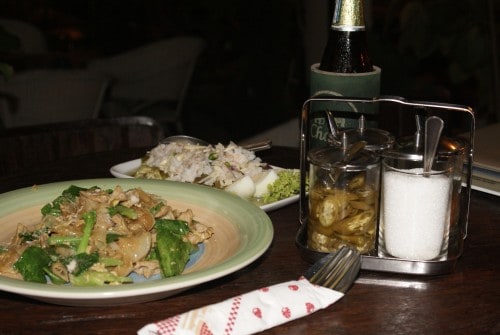 I've eaten there twice in the past 6 months and both times were superb. Perhaps a bit pricey for some, but considering the quality and amount of food served, they were meals I don't regret and I'll definitely be back. On's The Kitchen serves both excellent Thai and Western food and on some nights you might even hear live music by local talent as well as a few ex-pats lingering over a drink or three.
 @On's The Kitchen
36 Bureevanich Road
Satun, Thailand
(074) 724 133
(081) 097 9783