If you're looking for a remote jungle experience, with a few creature comforts, Kinabatangan is the place to go. As one of 5 districts in the Sandakan division of Sabah, Kinabatangan has miles of dense jungles and loads of amazing wildlife to see. But Kinabatangan has another story to tell for one to truly appreciate their tourism efforts, and that is one of survival. Previously, the local people of the Lower Kinabatangan region have lived off the surrounding rainforests for generations. Rainforests that provided them with medicine, food, trade worthy products and household goods. Today, this district has embraced tourism and offers some interesting, unique things to do in Kinabatangan.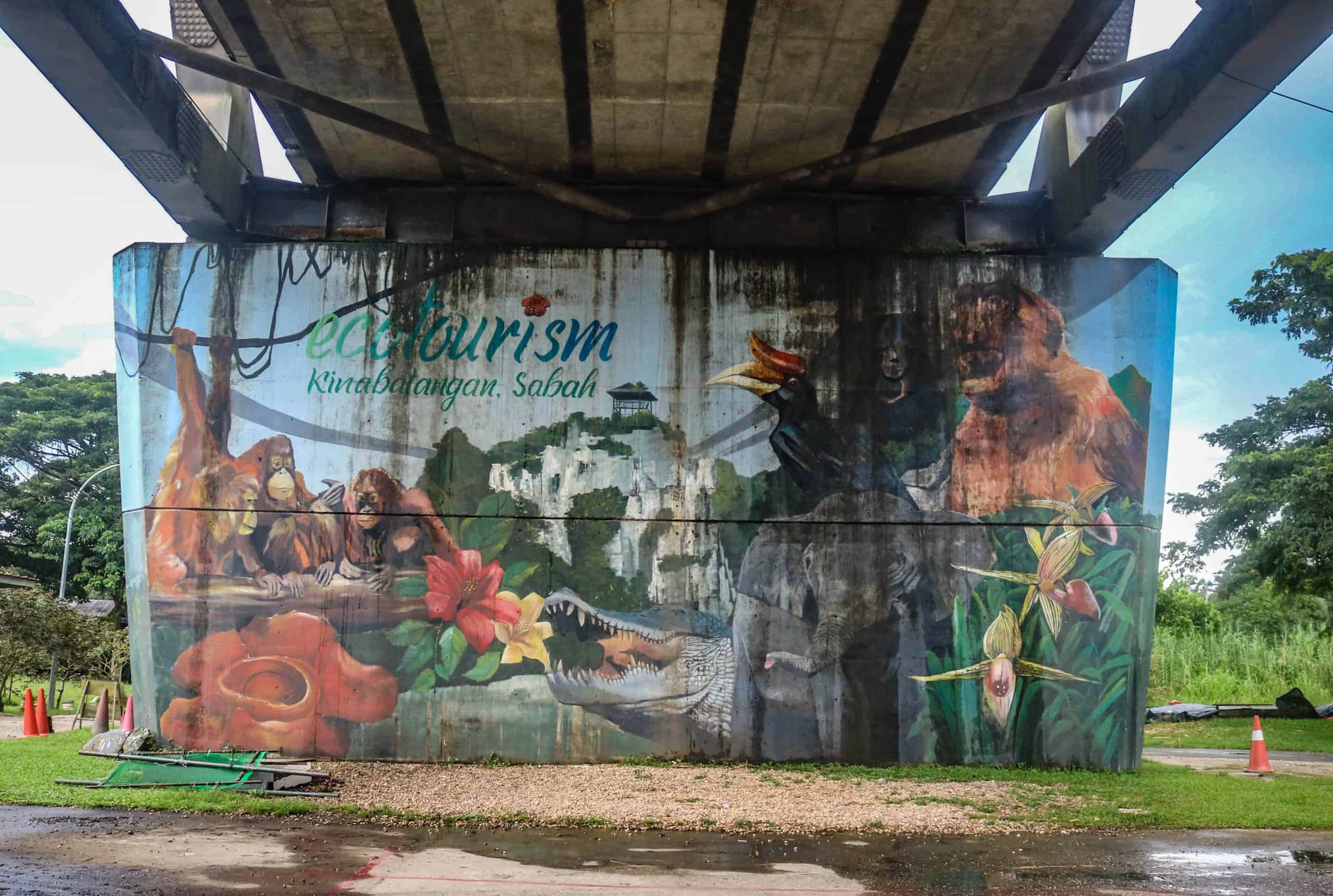 A Little Kinabatangan History:
By the 1960s bulldozers came to the Kinabatangan region and the timber industry had a field day removing giant trees and making big money. The reduction of traditional forest resources forced many local people into a dependence on lumber as source of trade and a livelihood. By the 1970s and 80s, large tracks of lowland forests were turned into permanent agricultural land for Oil Palms.
The Malaysian Government began initially planting Oil Palms on a large scale in the 1960s, with the idea that it would raise the standard of living among the various rural populations of Sabah. And it probably did. But with the forests getting smaller and smaller, they had a few other issues come up along the way with wildlife, and rainforest dependent locals taking the biggest hit.
People who owned land were fortunate but had to exchange their traditional farming with commodity crops to survive. Those without land were forced to look for alternative livelihoods to survive, which was a big change for folks accustomed to working for themselves rather than 'the man'. 'Wildlife poaching' occasionally became a risky, but quick buck solution for the more desperate.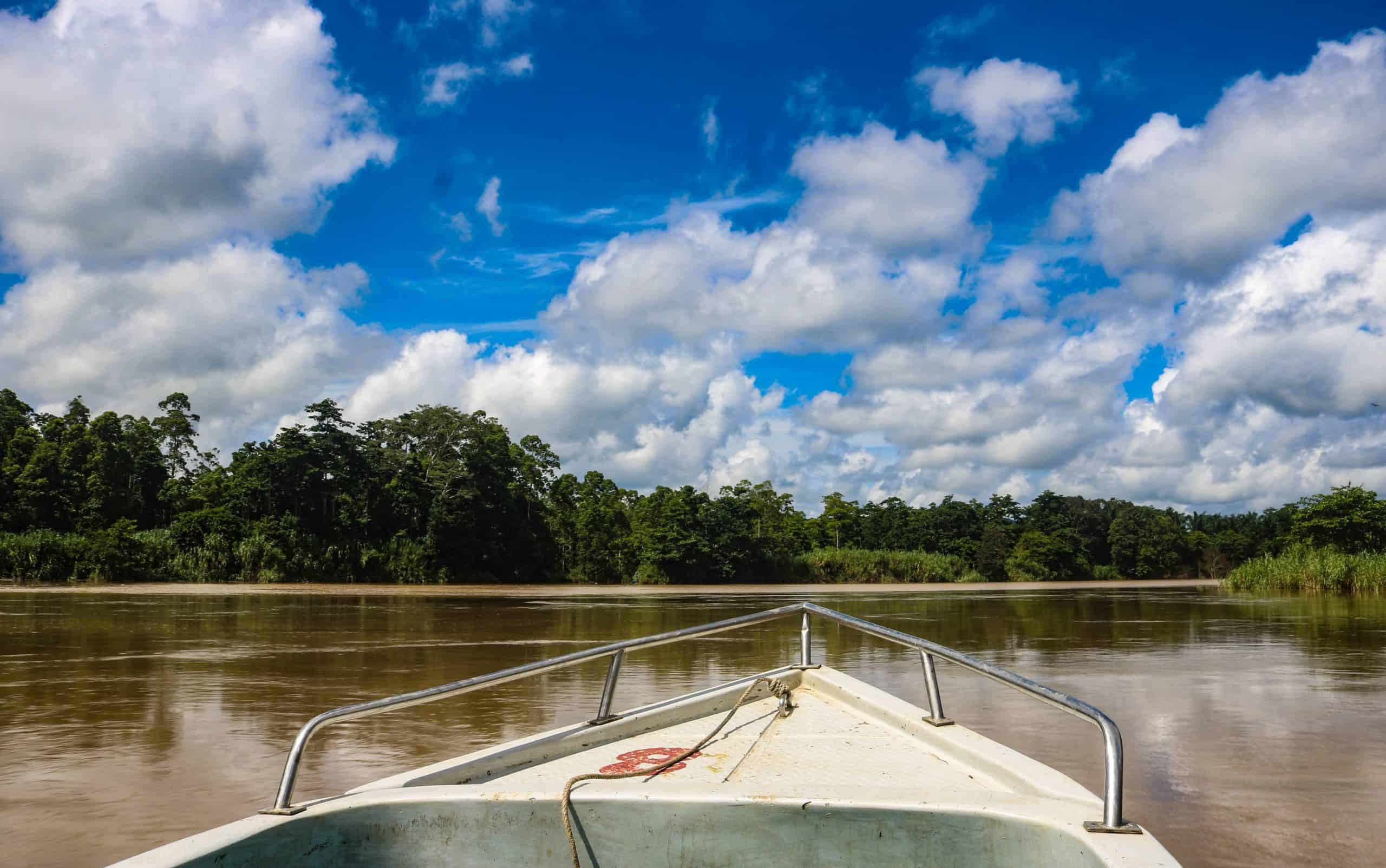 Some of the communities of Kinabatangan eventually found themselves surrounded by protected forest reserve (the Pin-Supu Forest Reserve), which meant there wasn't much for them to do where traditional livelihoods was concerned, except maybe fishing. Thus began their introduction to the tourist industry and eco-tourism.
Tourism in the Kinabatangan region is diverse and sustainable, with visitors now being the direct bread and butter for the various communities. The locals will welcome you with open arms and real smiles, while offering Sabah experiences you'll never forget.
5 Unique Things to Do in the Jungles of Kinabatangan
Spend a Few Nights in a Jungle Resort
I've stayed in several jungle resorts in Sabah, but Bilit Adventure Lodge (in Kampung Bilit) is thus far my favorite, because of their location next to the Lower Kinabatangan River. The lodge also has spacious rooms, it's well-maintained, clean and has a relaxing jungle-y ambiance. I personally felt quite comfortable there.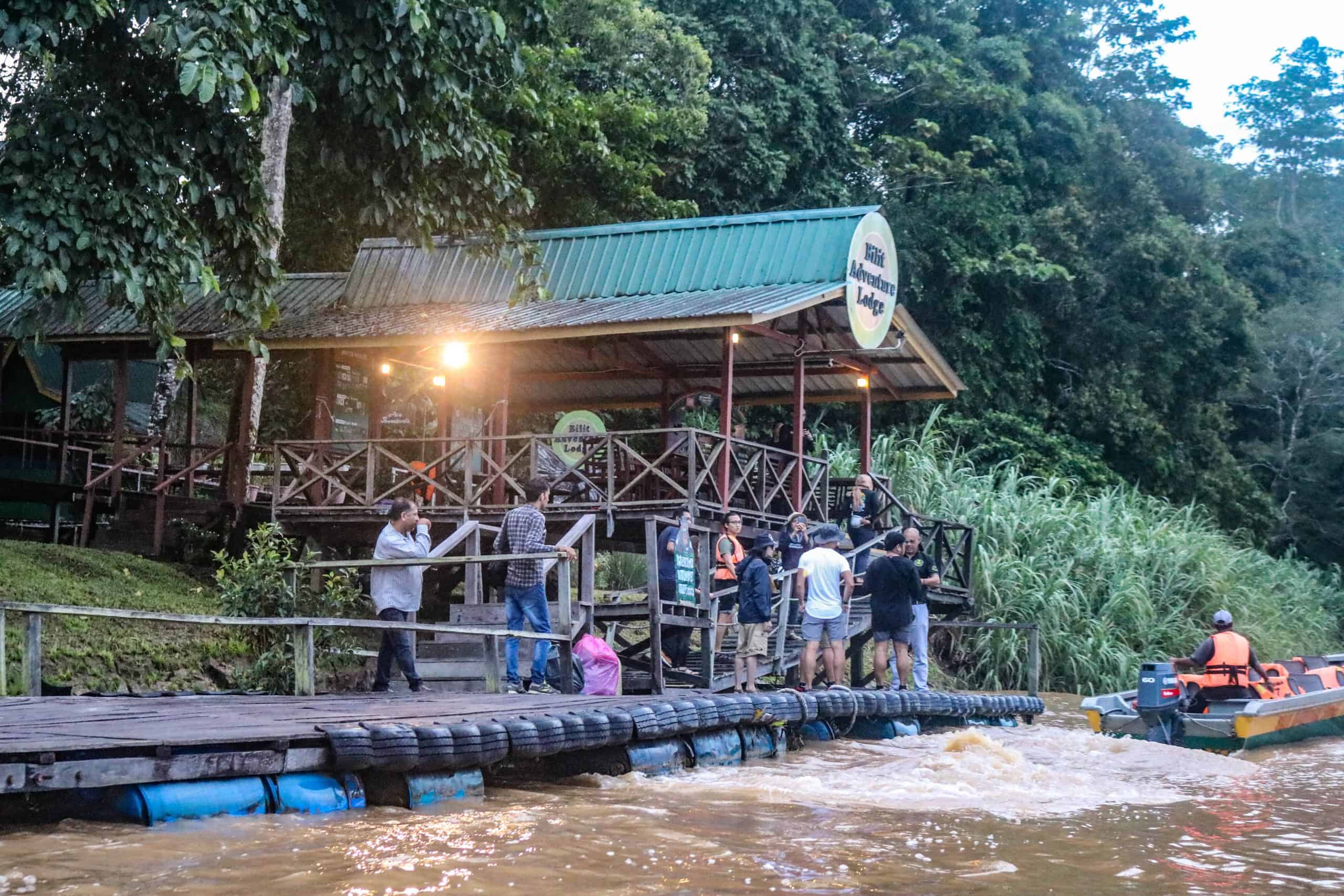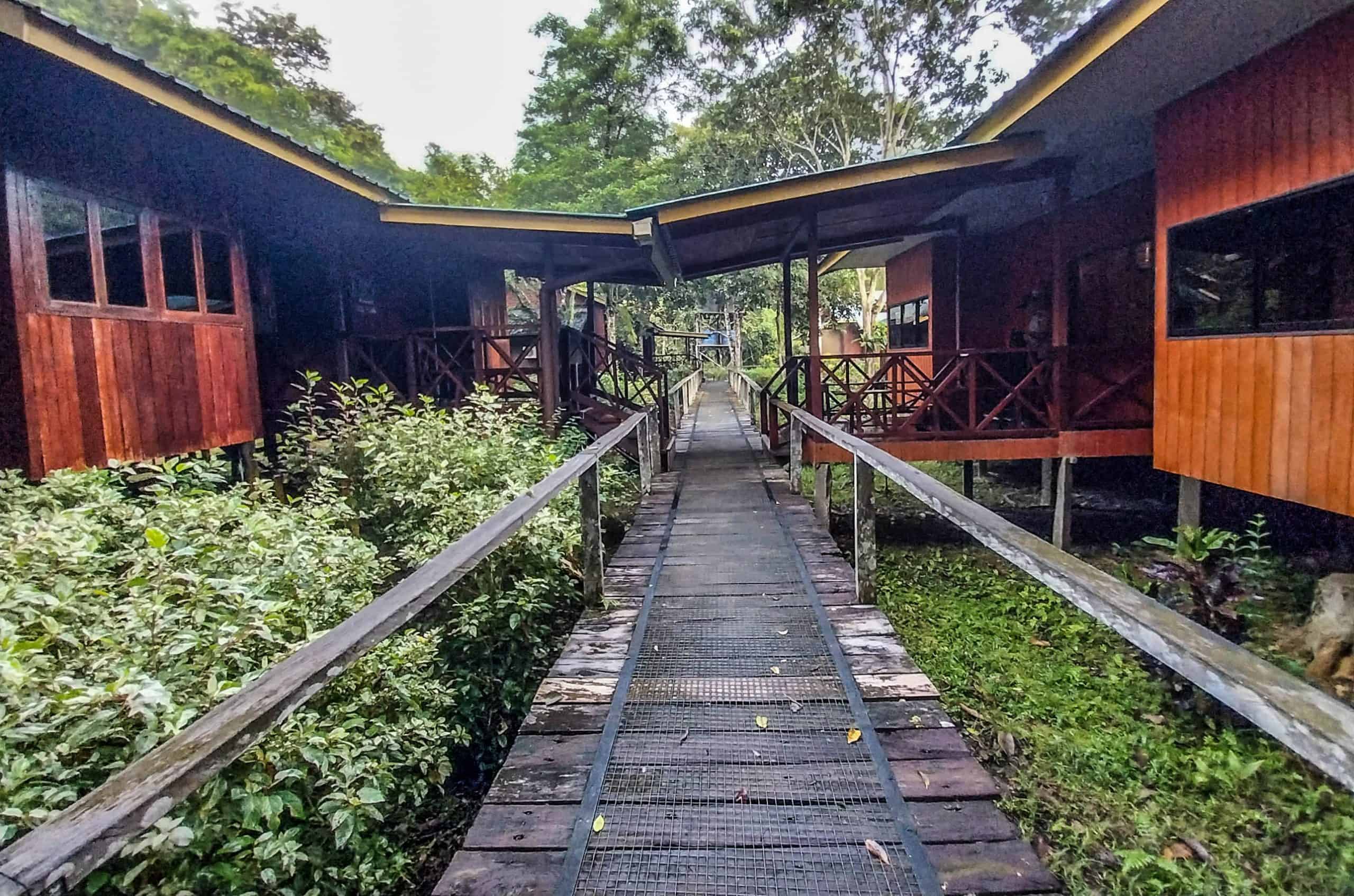 Bilit Adventure Lodge has 12 detached and 12 semi-detached chalets. Most of the rooms come with a comfortable queen size bed, with exception to 6 detached chalets that come with king size beds. All rooms have private bathrooms with hot and cold-water showers and air-conditioning. Bottled water and coffee and tea sets are also provided as well as basic toiletries.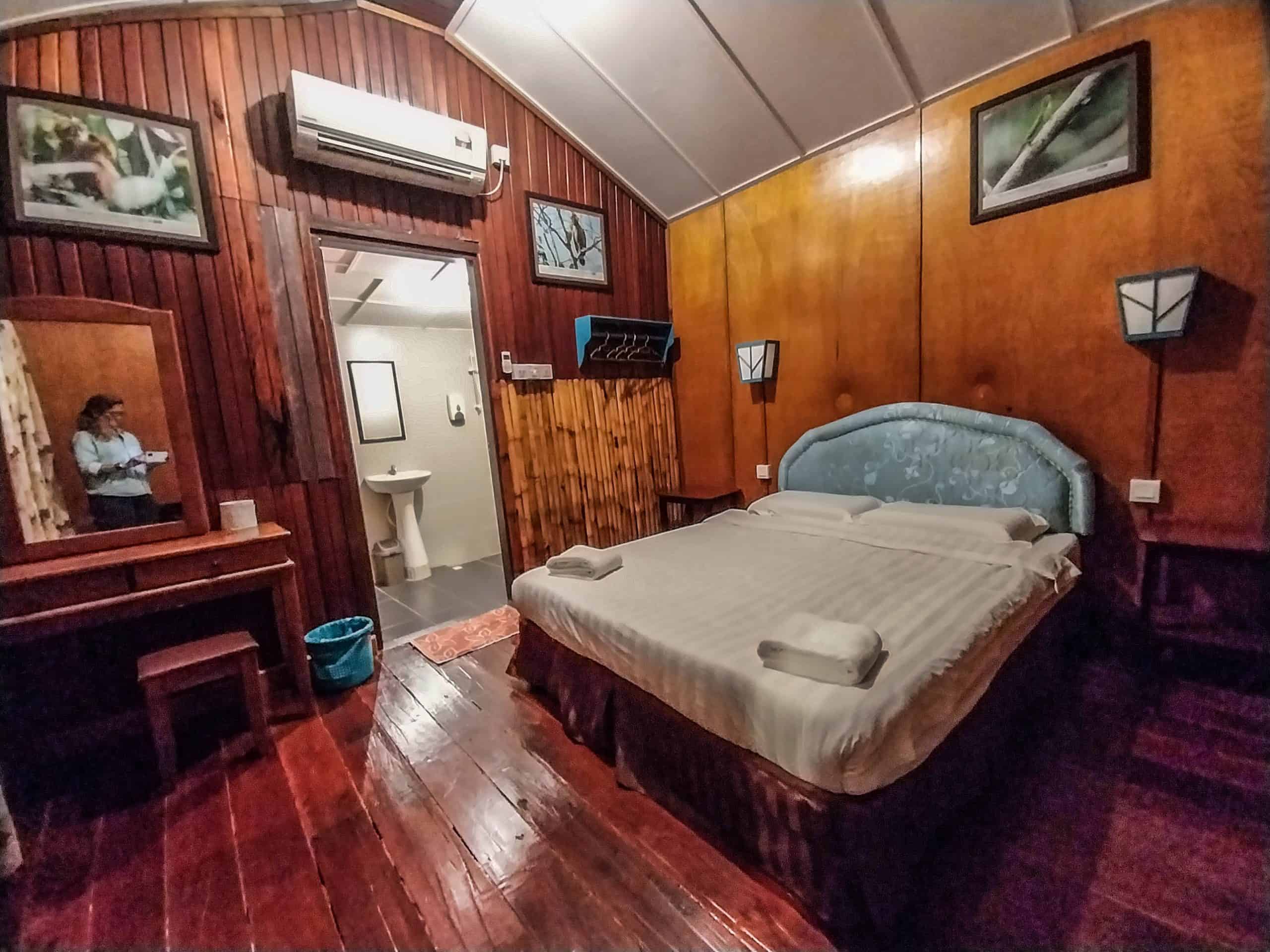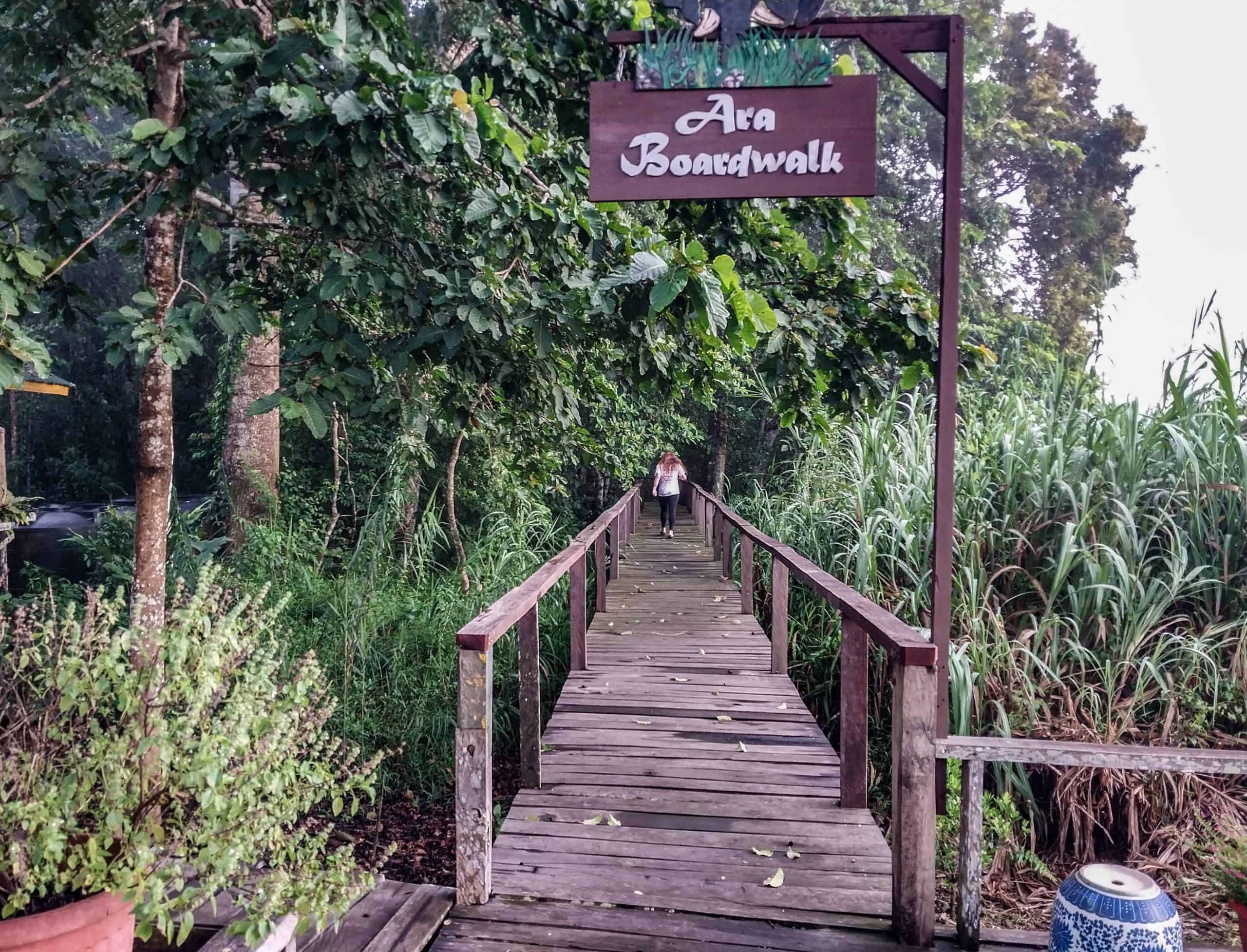 Wooden walkways connect the chalets to the restaurant and dock areas, with a separate 'nature' walkway for strolling through the adjacent forest area. The restaurant serves daily buffets or one can order from the menu a la carte. They also have a quiet, full bar. WIFI is available at the restaurant, but it may get temperamental at times so do expect that. Other than that, Bilit Adventure Lodge is a great choice for a jungle getaway accommodation.
Bilit Adventure Lodge/ Kampung Bilit Seberang
Kota Kinabatangan, Sabah
Tel: (+6) 088-448 409

Take a Kinabatangan River Cruise
Sungai Kinabatangan (Kinabatangan River) is the longest river (560km) in Sabah, Malaysia. A must visit during a trip to Sandakan, especially if you're a wildlife and nature fan. The 2.5-hour journey from Sandakan to the Kinabatangan River is well-worth the effort if just to take a Kinabatangan River Cruise.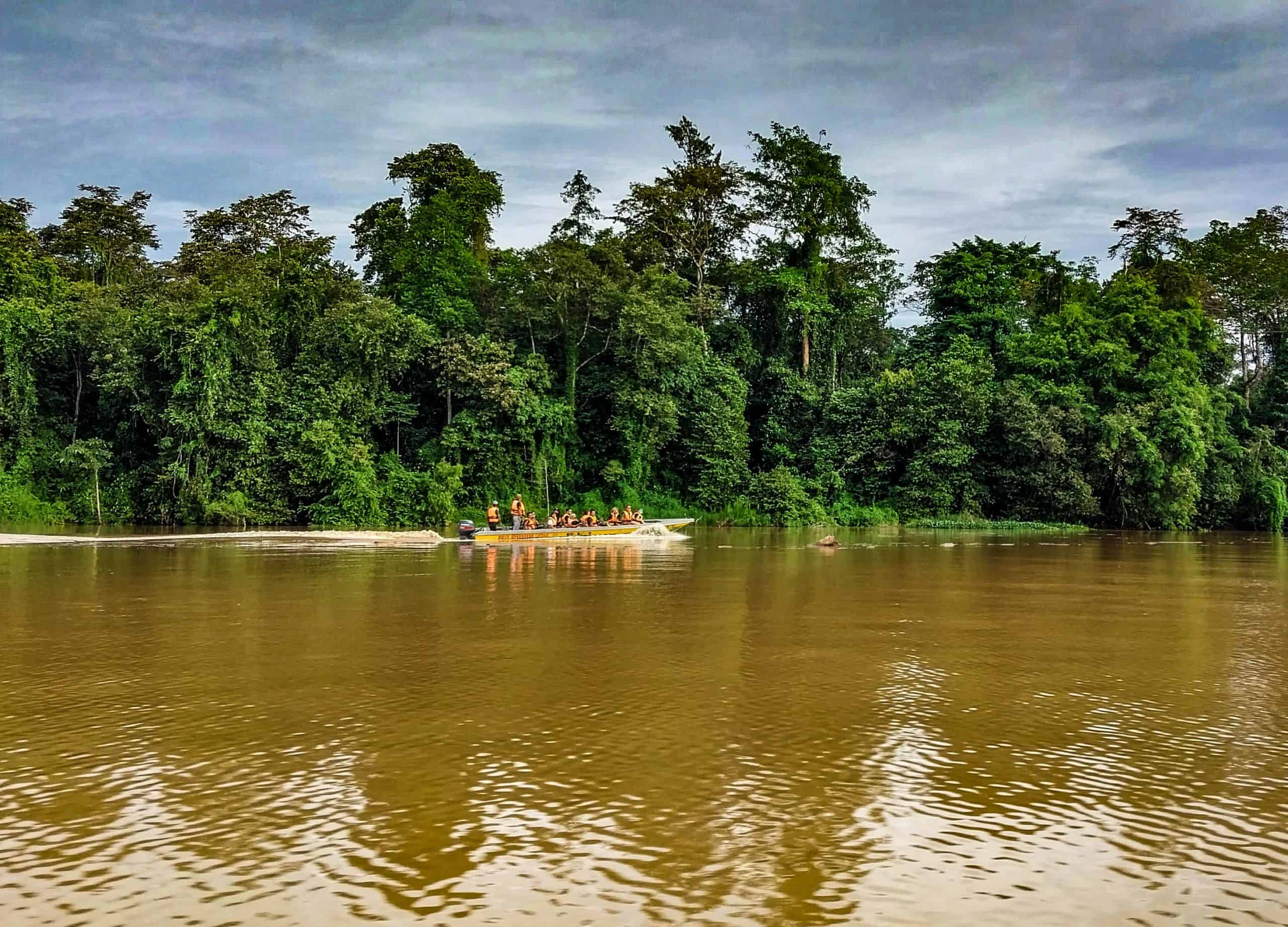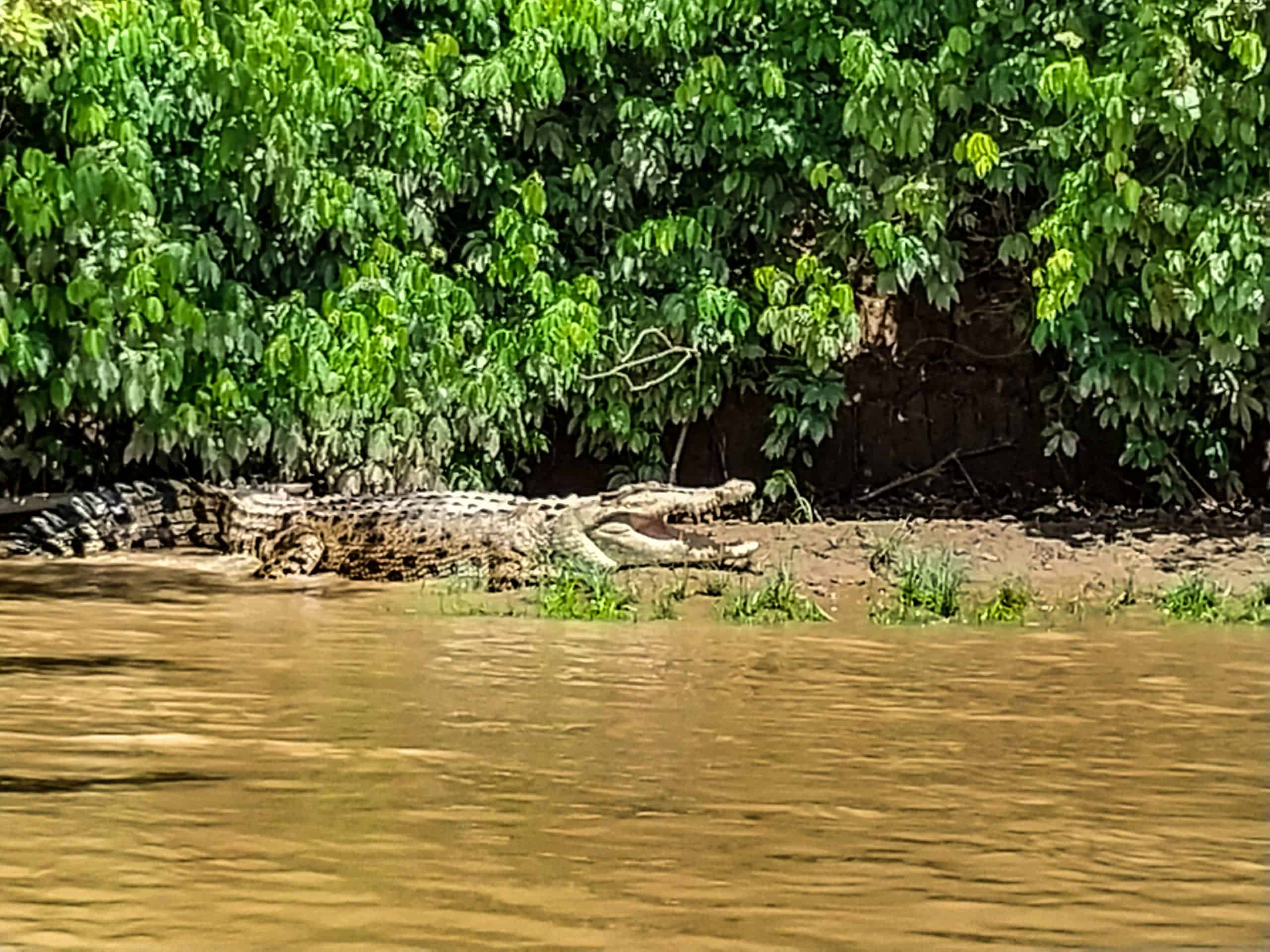 Mornings and sunsets are the best times to see wildlife, but there is still a 99% chance you will see wildlife at any time of the day. The Kinabatangan River is home to a plethora of wildlife including Pygmy Elephants and Crocodiles as well as Proboscis and Macaque monkeys and more!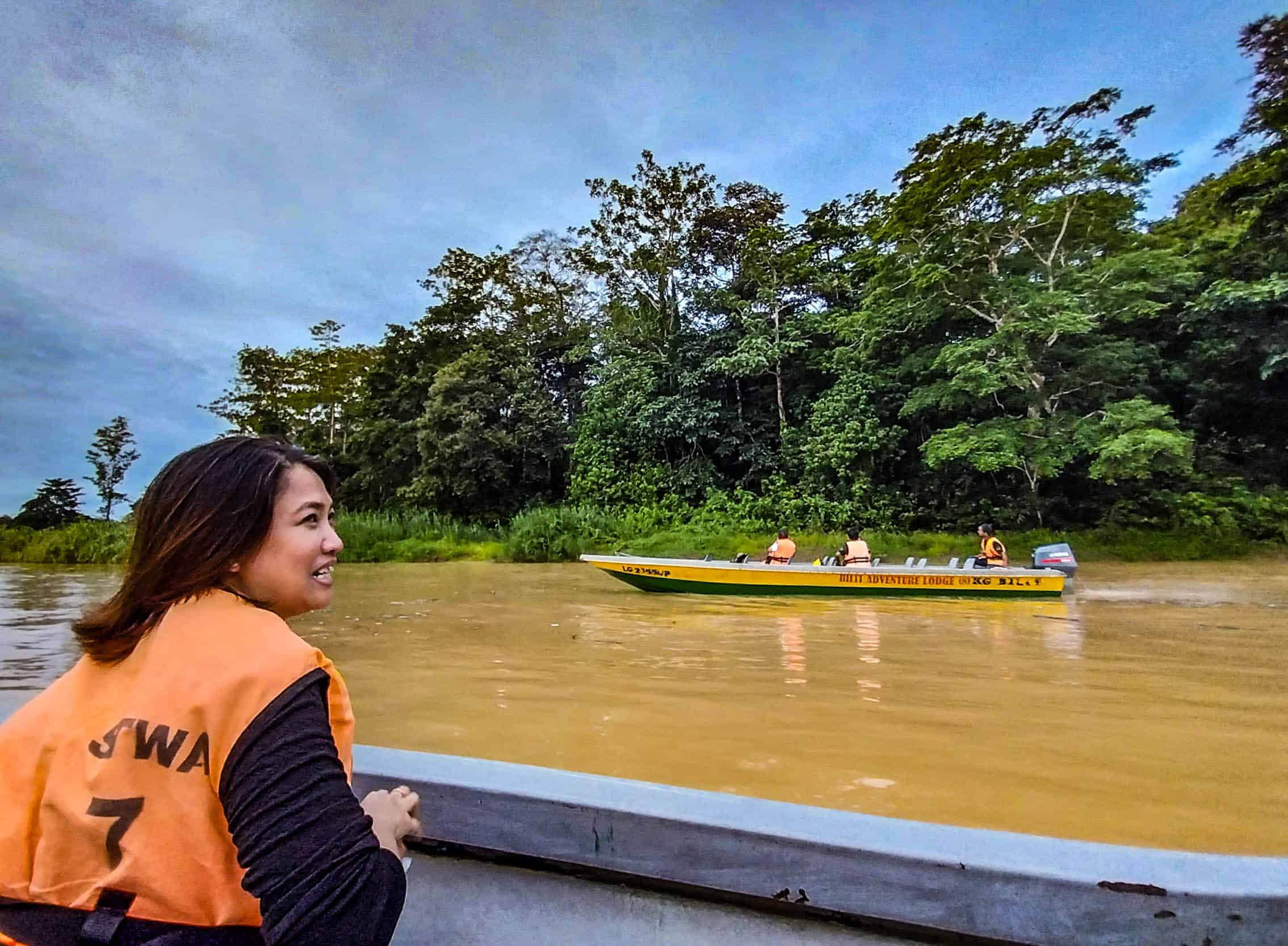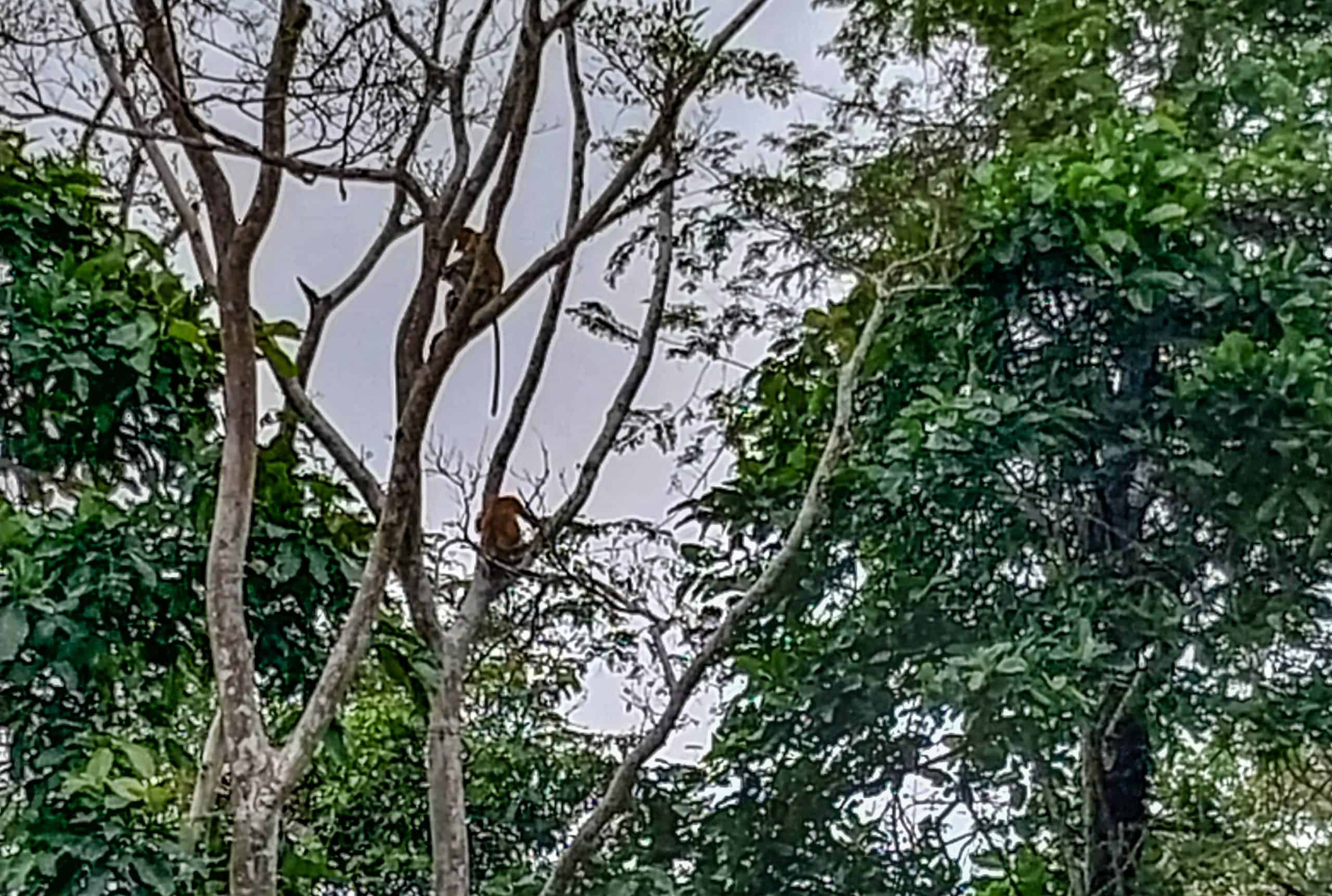 Be sure to bring binoculars and/or use a zoom lens (if you have one) because the National Geographic moments on the Kinabatangan River are incredible and offer great photo ops. Kinabatangan River Cruises can be booked from any resort along the river; such as Bilit Adventure Lodge and Myne Travel & Resort.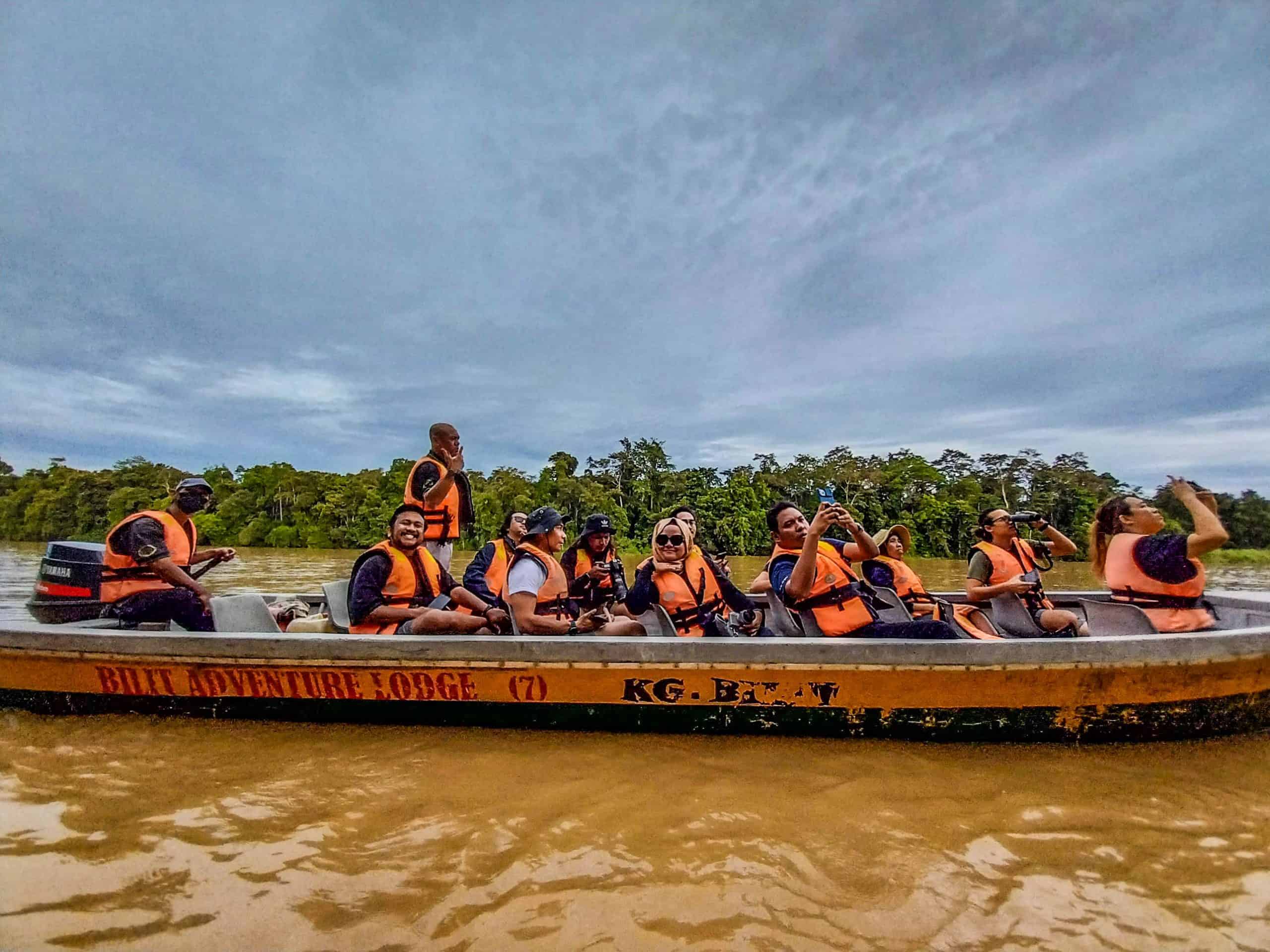 Plant a Tree with KOPEL
Can't see the forest for the trees is an old idiom that means a person can't see the big picture because they are basically too busy nitpicking the details. But with KOPEL Rainforest Reforestation Program you see plenty of both! In fact, there are so many trees along the Kinabatangan River that you may wonder why bother adding more. However, KOPEL has a plan.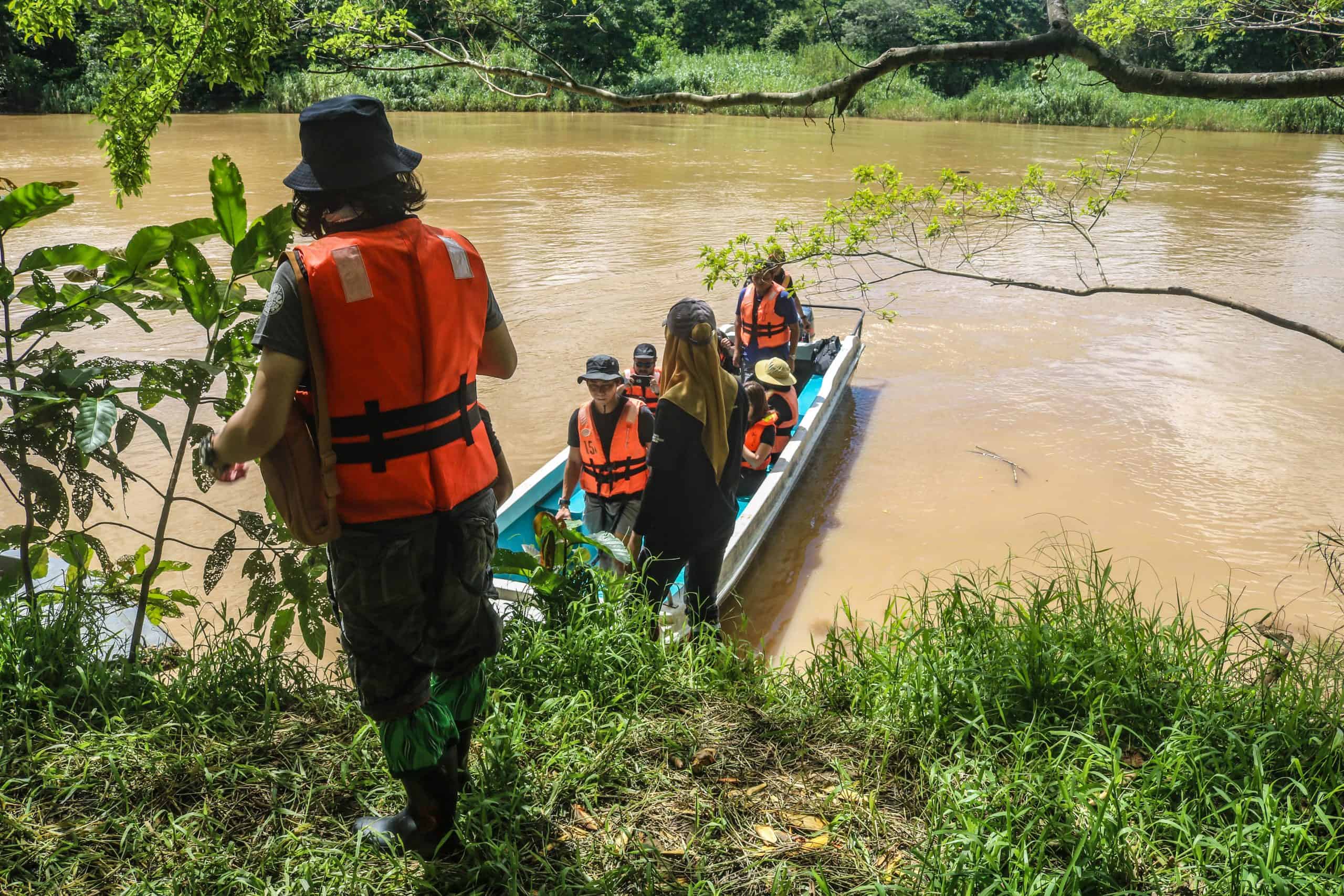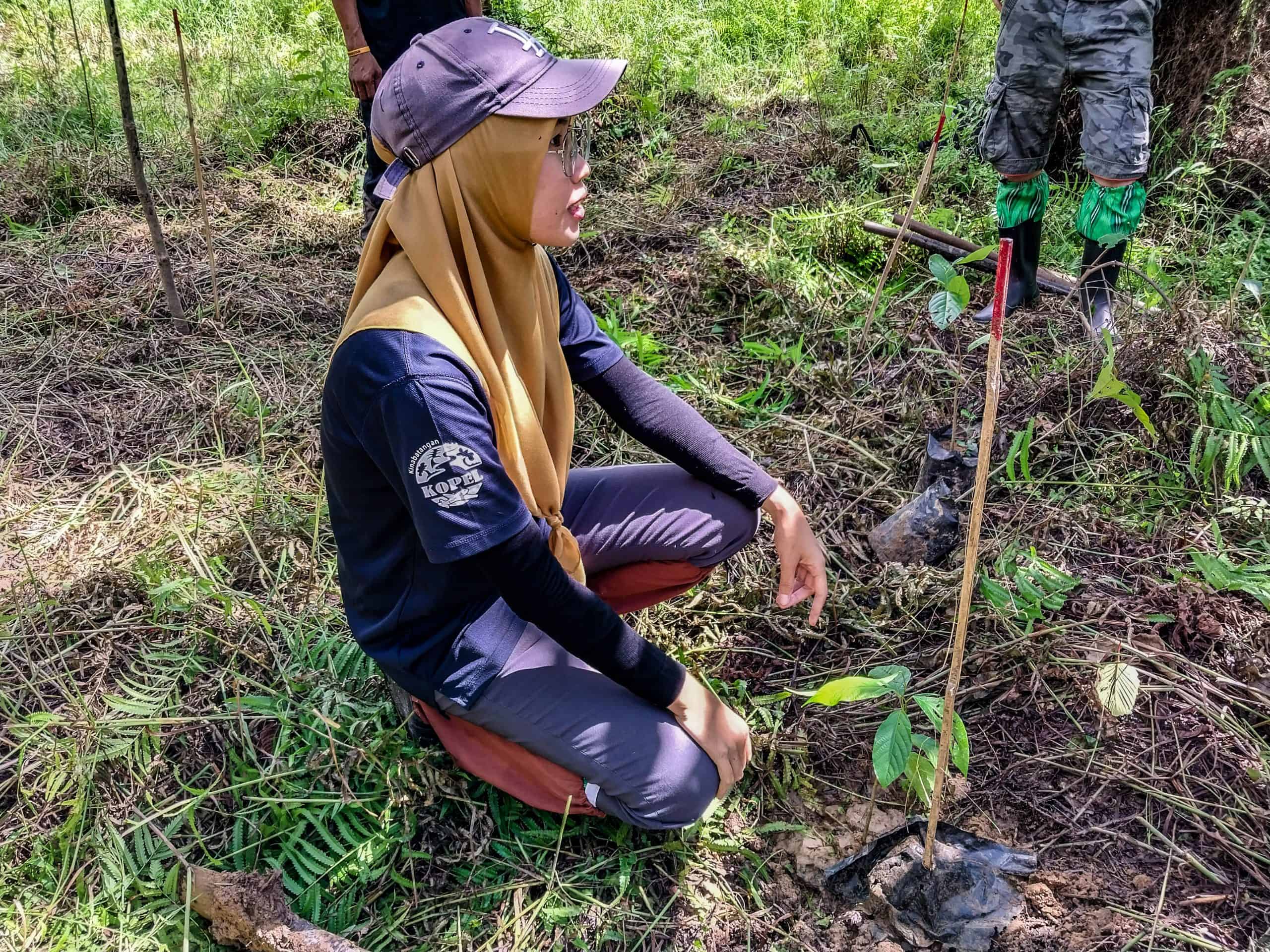 KOPEL is a community co-op based in Kampung Mengaris, Kinabatangan. It was started by a group of individuals from different villages in the Batu Puteh area to help the Sungai Orang (River People) have livelihoods through ecologically sustainable tourism ventures. Tree Planting is one of those ventures and is part of KOPELS's forest restoration program. KOPEL has been planting trees since 1999 after realizing the severity of the forest degradation in the Lower Kinabatangan.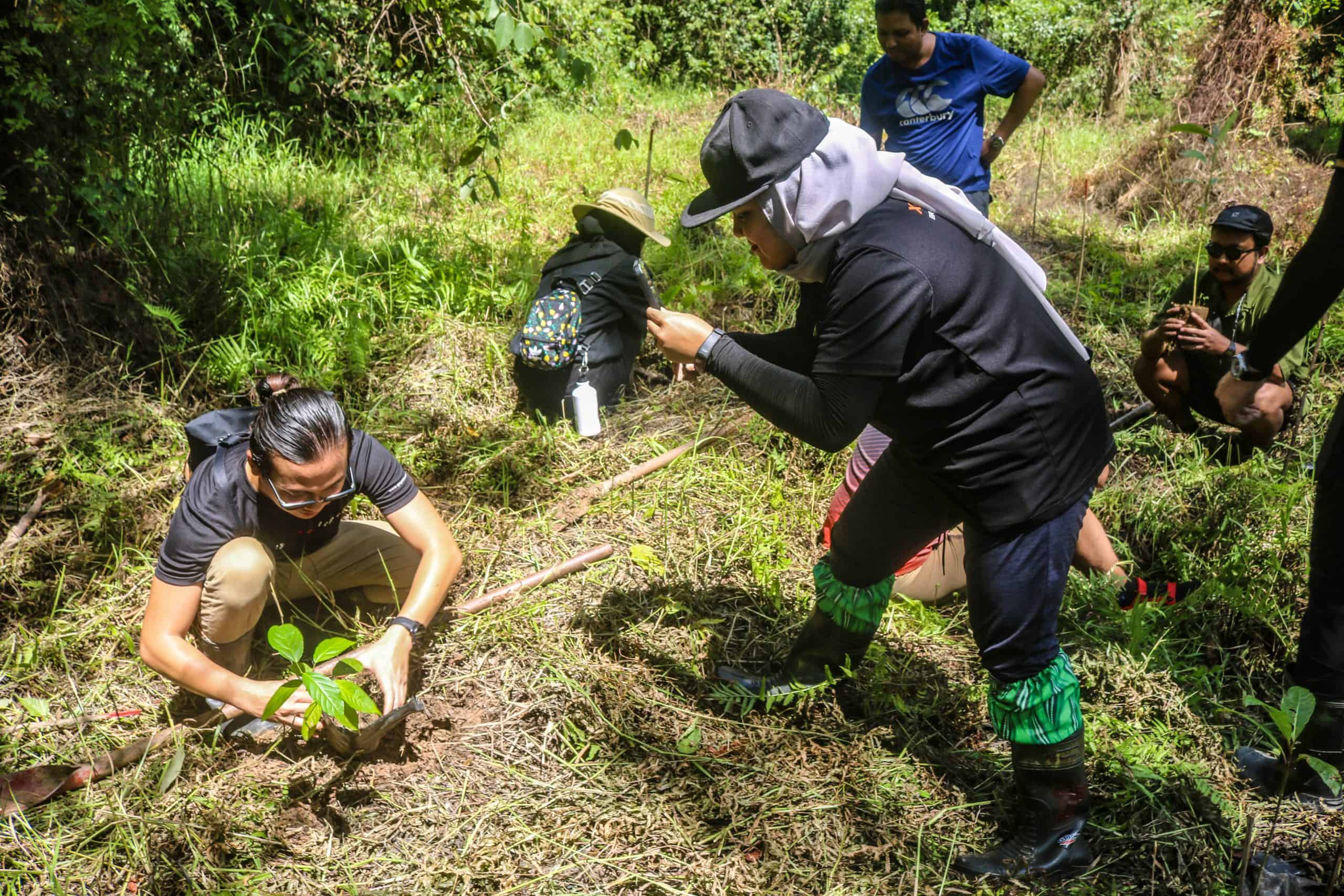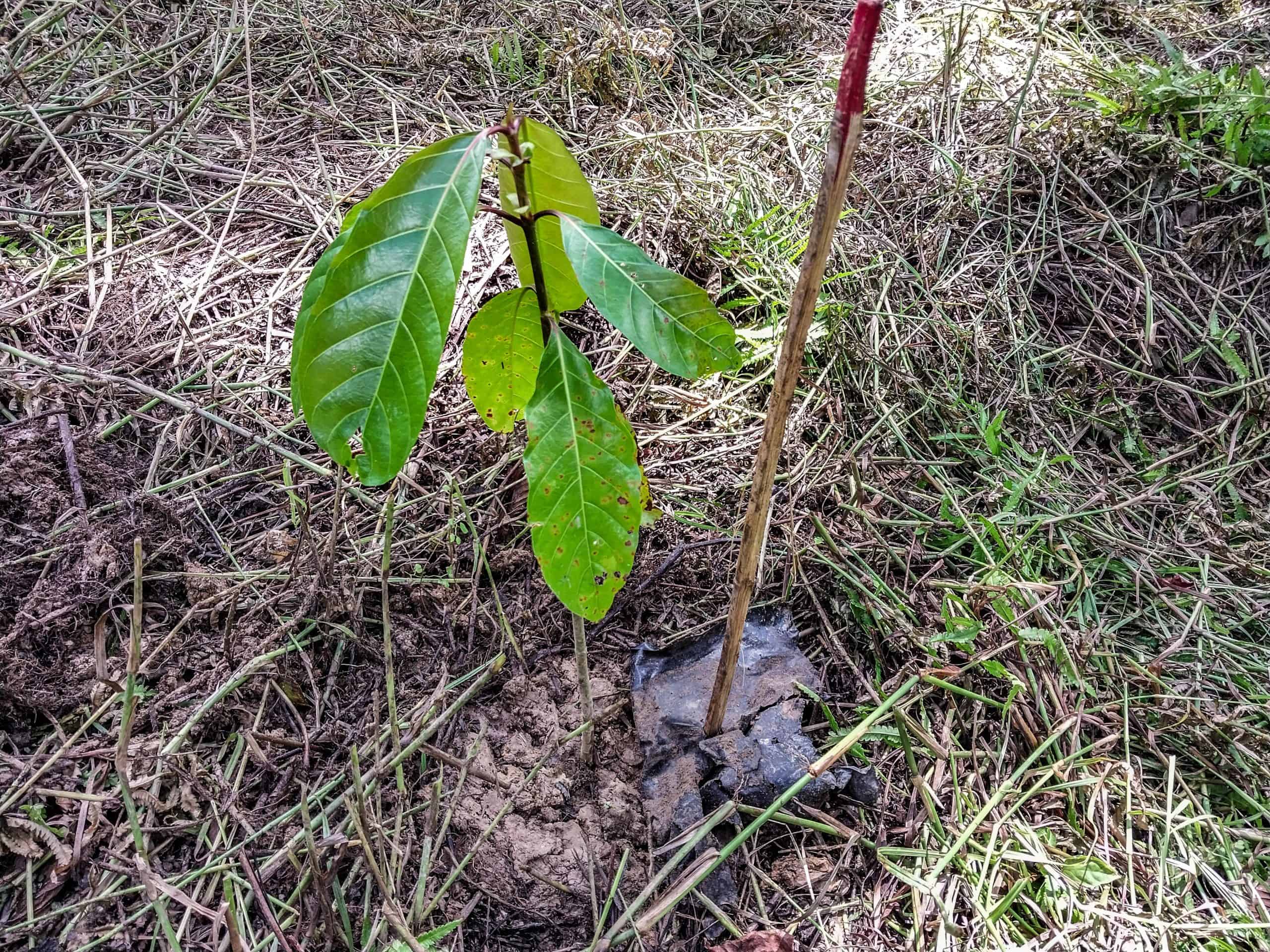 You won't get your name on a tree or any special plaque for your tree-planting efforts, but you will get the satisfaction that you helped the planet as well as the people of Kinabatangan. You'll also get a fun boat ride to the tree planting area. You can read more about KOPEL's Tree Planting program HERE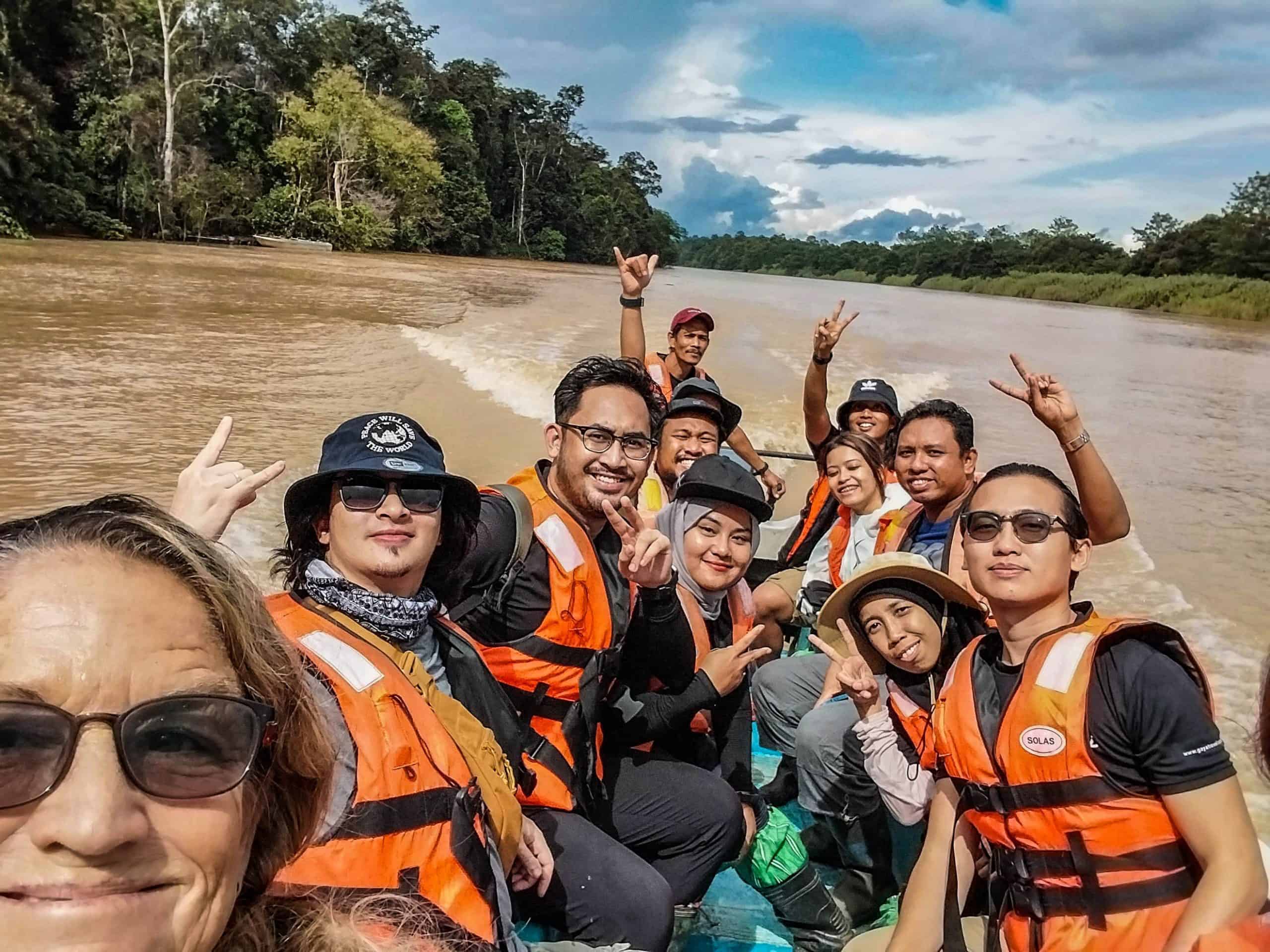 Visit a Homestay and See a Cultural Show
The Orang Sungai of the Lower Kinabatangan have more than 20 dialects in their language and have unique stories to tell through music, dance and their daily lives in general. Visitors can arrange a homestay visit through MESCOT KOPEL, a Community Ecotourism Co-operative initiative for the Batu Puteh communities of Kampung Batu Puteh, Kampung Mengaris, Kampung Perpaduan and Kampung Singgah Mata.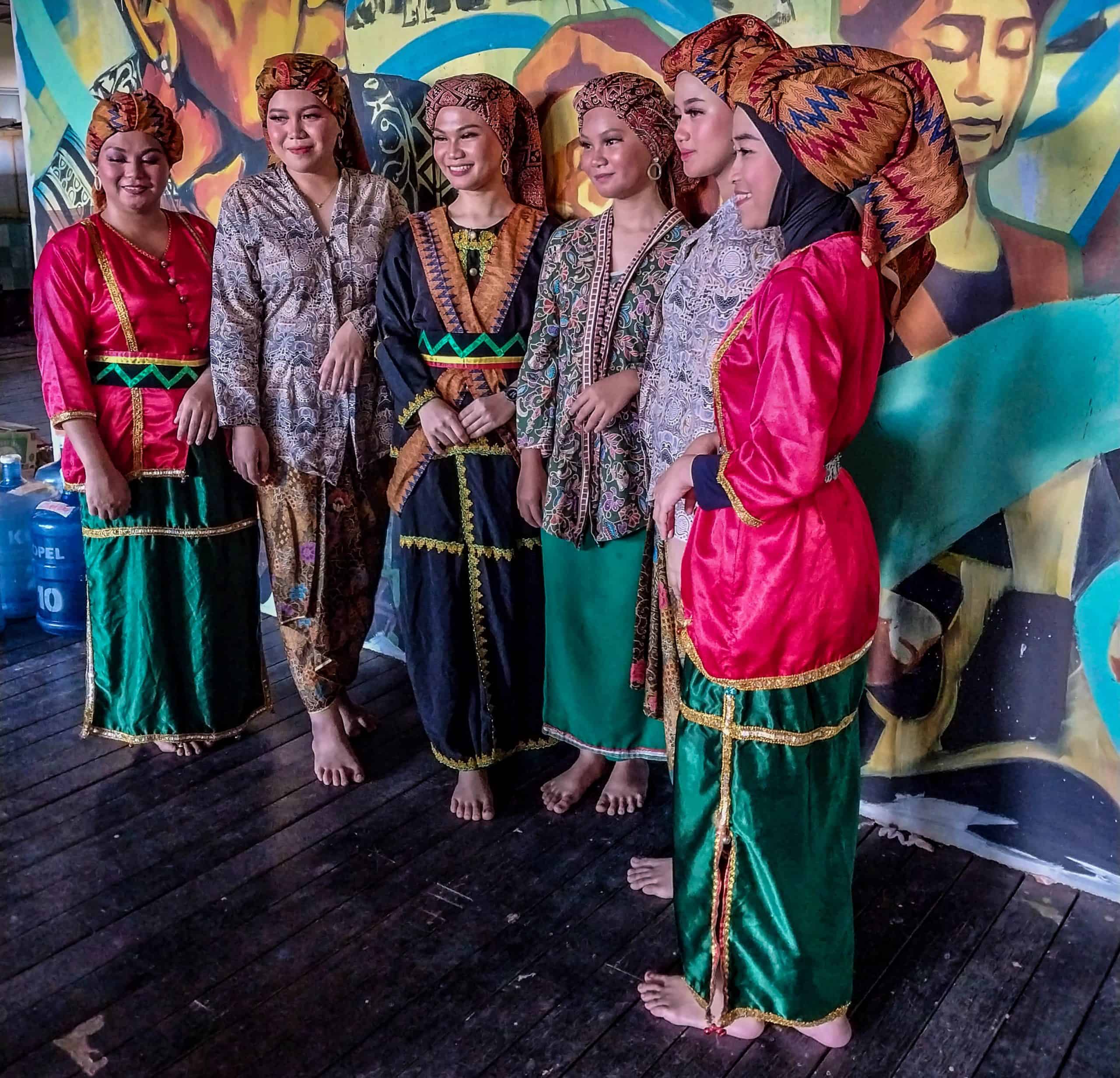 Based in Kampung Menagaris, the Miso Walai Homestay Program has been in operation since 2000. At that time there were more than 30 families participating in the program. Today the households range from rustic to more modern, and offer cultural experiences through traditional local food, household and farm 'chores', as well as village games and sports.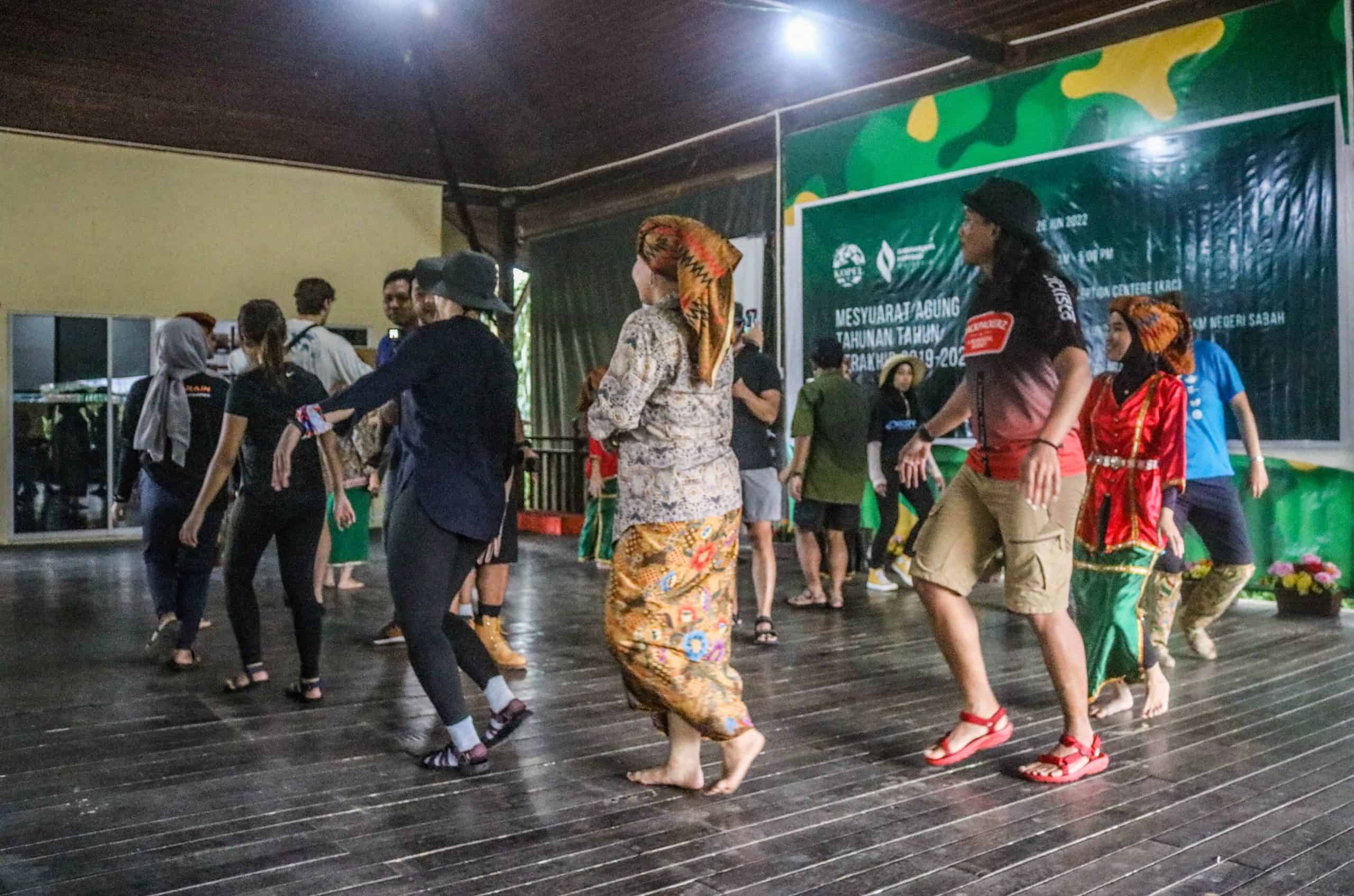 Homestay visits and other cultural activities can be booked through MESCOT KOPEL, which is also based in Kampung Menagaris. They are under the umbrella of the KOPEL eco-tourism cooperative, which means they work together. You can read more about MESCOT KOPEL HERE

Learn Traditional Cooking at TREC
TREC, better known as the Tungog Rainforest Eco Camp is a sustainable tourist's dream accommodation. Located adjacent to the Kinabatangan River, the rustic camp is designed to ensure zero waste, no chemicals and maximum water conservation. The camp has ten live-in jungle platforms and they limit their visitors to a maximum of 20 persons at a time. TREC also use no electricity. If you need a serious digital detox or simply want to hang out in a hammock and commune with nature, Tungog Rainforest Eco Camp is the place to go.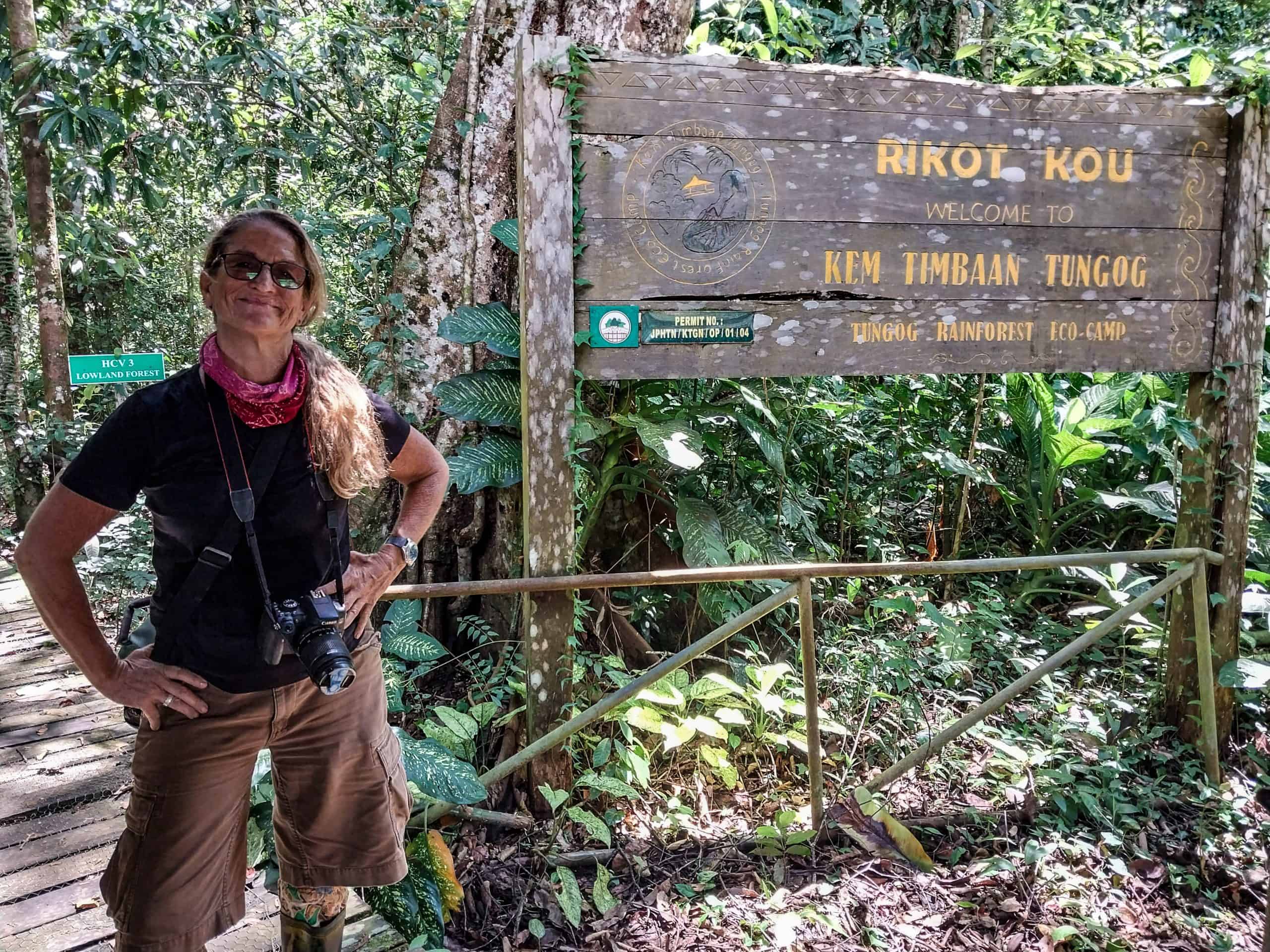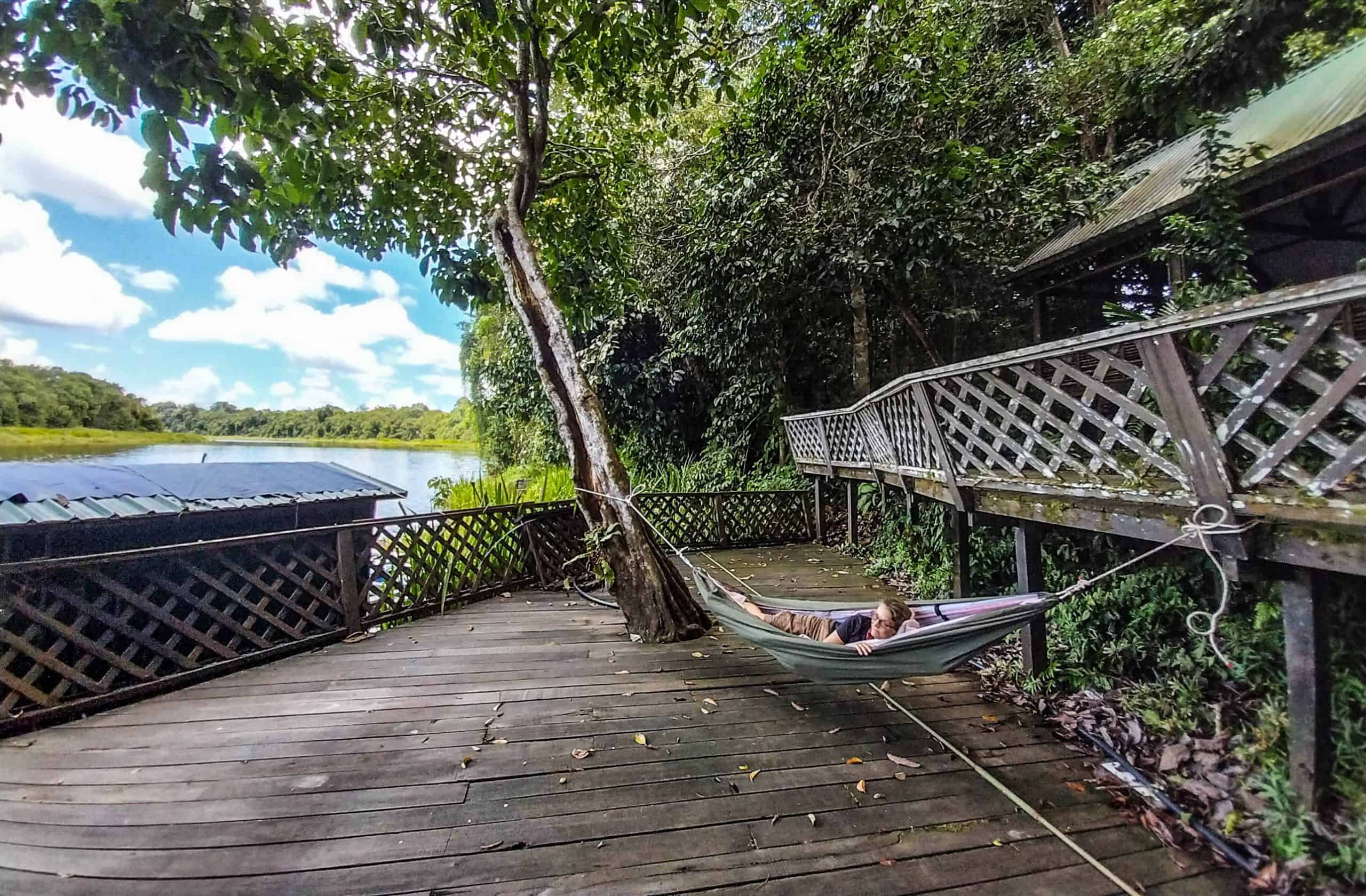 All meals are provided and guests can help with food prep (and learn about cooking traditional local food) or just kick back and enjoy the meals that are served. Special non-guest 'group' cooking classes can be pre-arranged through MESCOT KOPEL.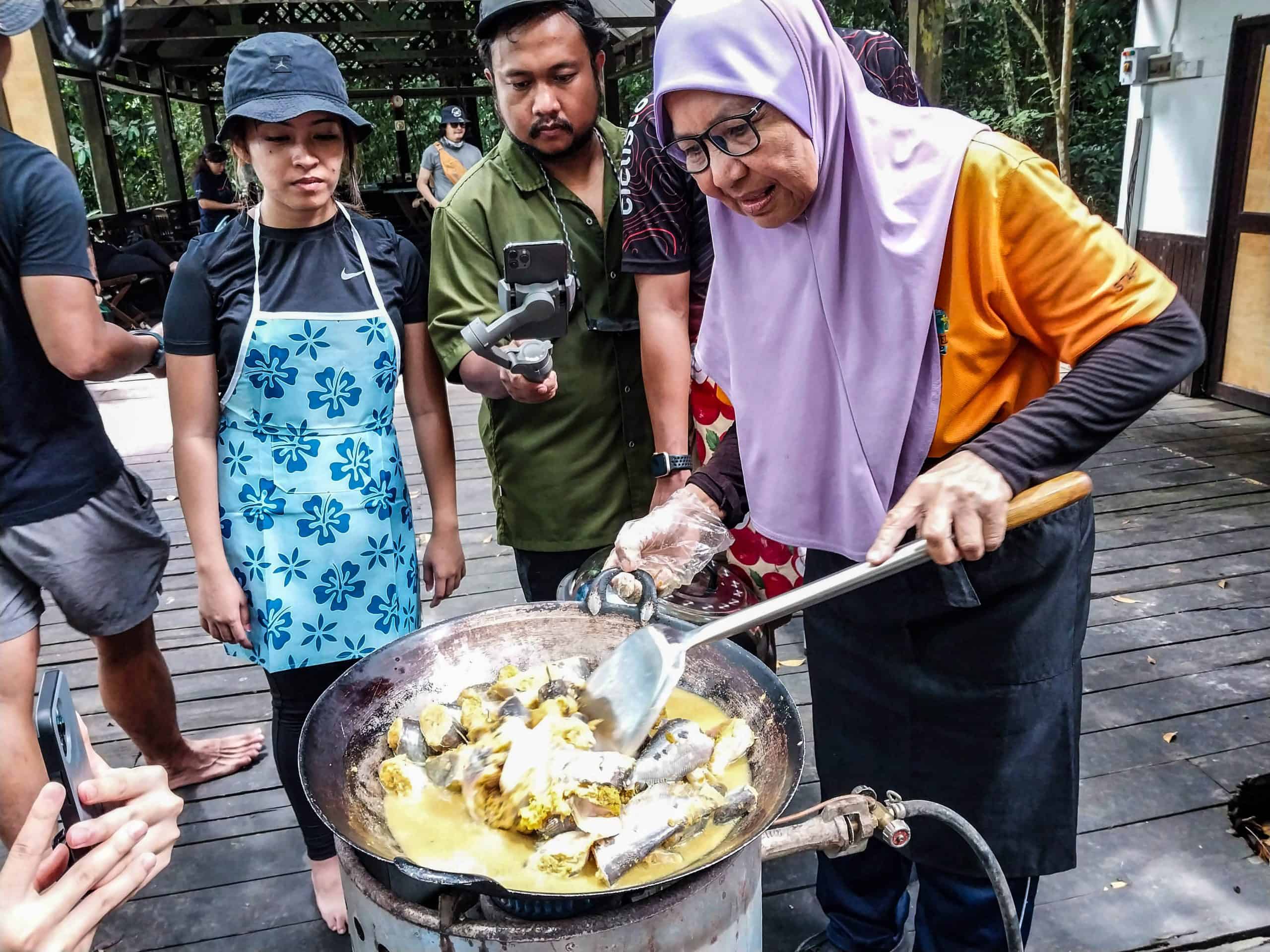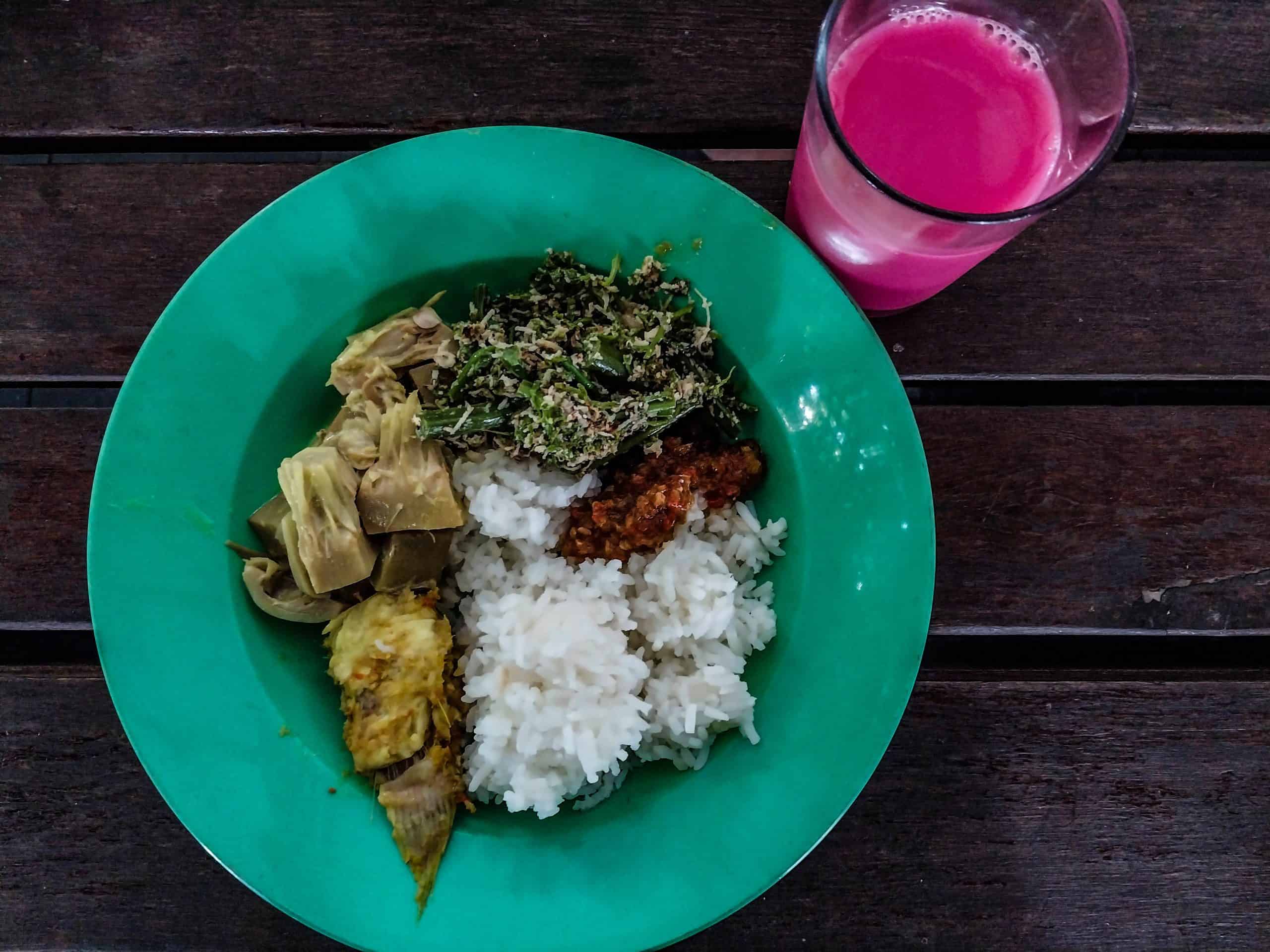 Tungog Rainforest Eco Camp/ Kampung Mengaris
Kinabatangan, Sabah
Tel: (+6) 012-380 1070
There you have it! With Kinabatangan being just a couple of hours drive from Sandakan it is a great introduction to the jungles of Sabah and eco-tourism, without needing to wear head to toe camo or be armed with a machete. Call it civilized jungle exploration if you will. But needless to say, you'll see amazing wildlife, learn new things and meet the very interesting local communities. Happy jungle exploring!
For more information about things to do in Kinabatangan, contact Tourism Malaysia