Have 'Stay at jungle resorts in Sabah' on your bucket list? In addition to the diverse history, fascinating culture and delicious local cuisine, there is one particular reason travelers should visit Sabah, Malaysia, and that is the wildlife. Jaw-dropping wildlife, that many may never have the opportunity to see outside of coffee table books, television shows and zoos. In fact, any nature lover who is planning a trip to Malaysia should add Sabah, 'the Land Below the Wind', to their itinerary or they will seriously kick themselves later.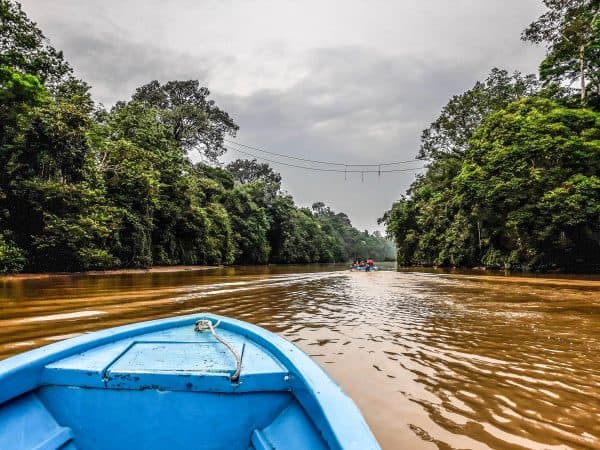 Yes, Peninsula Malaysia is awesome, but East Malaysia is a completely different Malaysia travel experience. And one you will not soon forget. Especially the jungle-clad eastern coastal districts of Tawau and Sandakan. Trust me on this, I've been traveling through Malaysia over 12 years and Sabah is just too fantastic not to visit at least once in your lifetime. (I'm lucky to have now been here twice). There are plenty of other truly fascinating non-jungle aspects of Sabah, but to ensure you maximize your time bonding with Malaysia Borneo's nature, I suggest staying a few days at one of Sabah's many jungle resorts.
Here are three jungle resorts in Sabah worth trekking to!
'Land of Malaysia's Last Sumatran Rhino'
Tabin Wildlife Resort
-Lahad Datu, Tawau, Sabah
Located within the 300,000 acre Tabin Wildlife Reserve, the Tabin Wildlife Resort is the ultimate wildlife enthusiast's jungle stay. And despite it's remote location, it is still just 45km from the Lahad Datu Airport. The last 27km might be a bit bouncy, but it will help put you in the mood for your upcoming jungle adventure!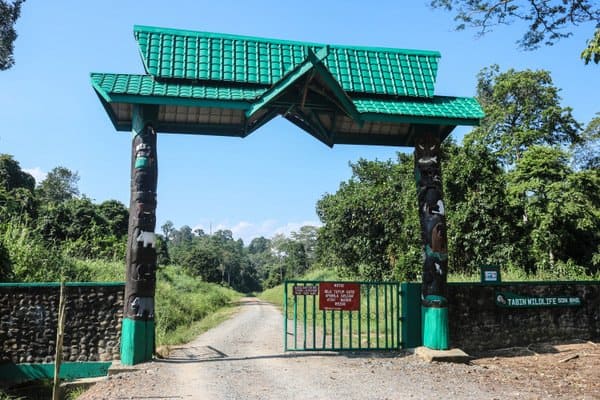 Opening in 2004, the Tabin Wildlife Resort is one of the more popular jungle resorts in Sabah and it is easy to see why; the surrounding Tabin Wildlife Reserve is a treasure trove of flora and fauna. After negotiating the seemingly endless are-we-there-yet? unpaved road to the resort, new arrivals are welcomed with a much appreciated, cold drink, cool towel and a smiling staff. Wreaths of pandan leaves are also placed on guest's head as an additional welcome gesture.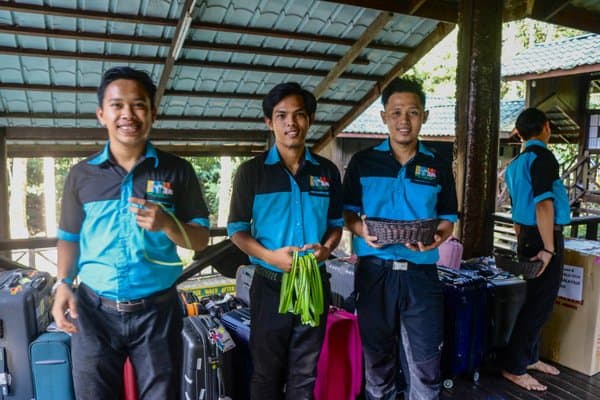 Tabin Wildlife Resort has 20 individual lodges; 10 quaint, semi-A-framed lodges are adjacent to the Lipad River and 10 lodges are hillside units with a more tree house vibe. The units come in double, twin and triple bedded selections with en suite bathrooms, hot-water showers, ceiling fans and air-con. All of the lodges come with a private balcony (and comfortable chairs) which overlook the river or surrounding forest. Each lodge can accommodate up to three people and are connected to each other via timber boardwalks.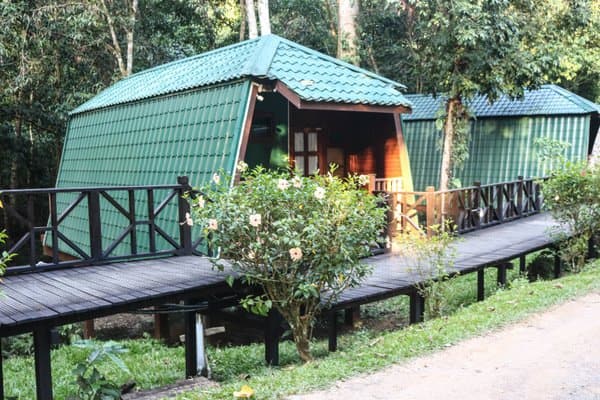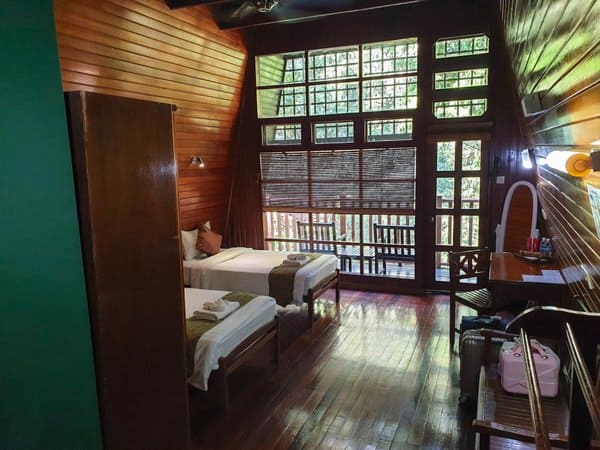 Onsite restaurant, Sunbird Café, serves western fare as well as local Malaysian dishes. It also serves as the guest common area and a great place to share wildlife spotting tips with kindred spirits.
And what about the wildlife? In addition to 9 species of primates and 3 species of cats, there are more than 300 species of birds living within the Tabin Wildlife Reserve. Three of the largest animals of Sabah can also be found within the reserve; Pygmy Elephants, tembadau (Wild Jungle Cow) and (sadly) **the last female Sumatran Rhinoceros presently living in Malaysia. You can read more about present Sumatran Rhino conservation efforts HERE. The Tabin Reserve is also where the Sepilok Orang Utan Rehabilitation Centre release their 'graduate' orangutan, so be on the look out!
**Updated- Unfortunately Iman passed away at the end of November 2019. You can read more about that HERE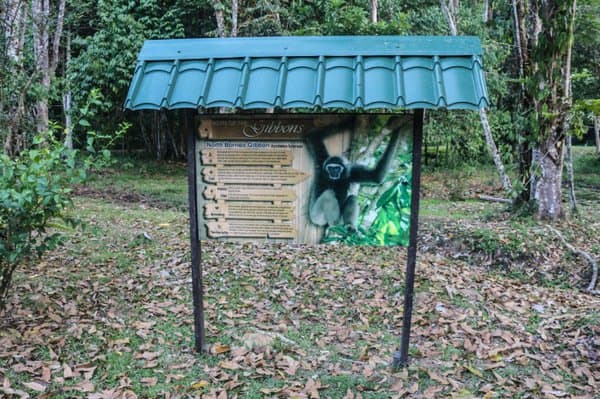 But wait there's more! Tabin has two visitor information centers which house a variety of displays and educational dioramas. From identification and species stats to old bones and photographs. The resort also offers jungle trekking, bird watching tours, river cruises and night safaris. The resort is also a short distance from the fascinating Lipad Mud Volcano. An observation tower is located next to the mud volcano and a perfect perch for getting those enviable wildlife photos to show the folks back home.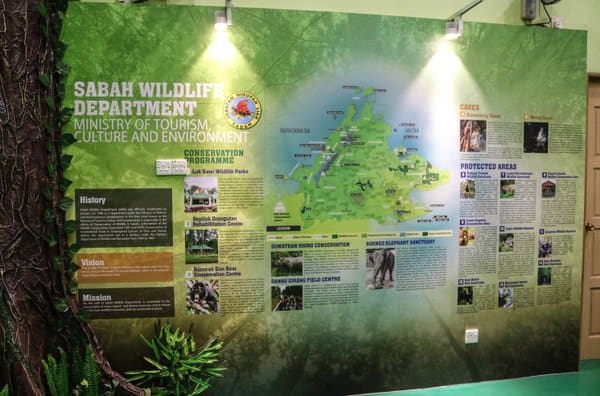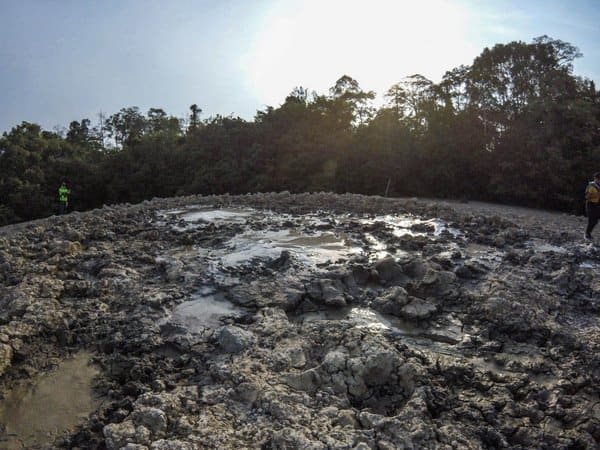 Sound like your perfect home away from home jungle resort? You can check Tabin Wildlife Resort's room rates, availability and packages HERE
'Small Pygmy Elephants and Not-So-Small Crocodiles'
Myne Travel & Resort
-Kampung Bilit, Kinabatangan, Sandakan, Sabah

Located about 2.5 hours from Sandakan on the Kinabatangan River, the Myne Resort is definitely worth the trek to spend a night or two. Between a selection of connecting and non-connecting chalets, a longhouse and a dormitory you are sure to find something to suit your accommodation needs. My vote goes for the chalets though, as they are super comfortable and have verandas with birds-eye-views of the Kinabatangan River and surrounding forest. The chalets are well worn, but each unit is equipped with comfortable beds, air -con, a ceiling fan, hot water shower, flat-screen television and coffee & tea making set. A great set up for two people but the chalets can accommodate up to four.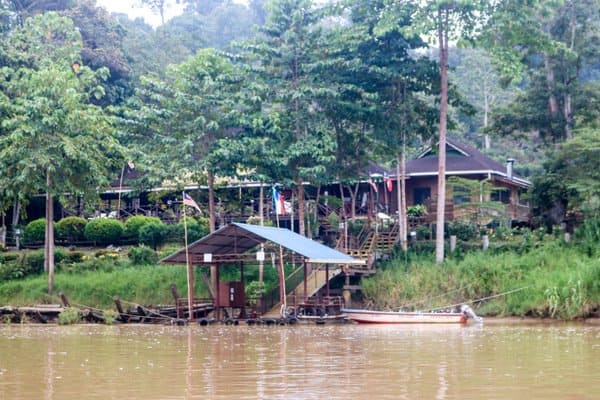 The Long House is a good option for small groups as it has 6 individual rooms with en suite bathrooms, hot water showers, air-con and a fan. One shared balcony overlooks the expansive forest and is said to be the best place from which to spot passing Pygmy Elephants. The resort also has a single dorm room with two bunk beds and 2 single beds. Dorms come with an en suite hot water shower, air-con and a ceiling fan. On the downside of the Myne is the sketchy internet connection and the steep stairs to some of the upper level rooms. If having internet is mandatory for you, be sure to have a backup plan. And if climbing stairs is an issue request a room which is closer to the ground level.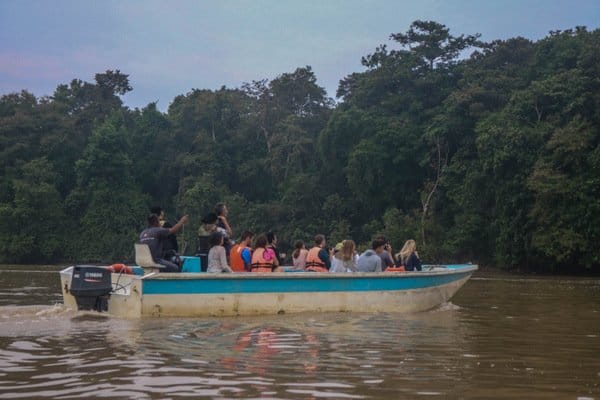 Hiking nearby nature trails and boat cruises on the Kinabatangan River are the main attractions of the resort. The wildlife encounters along the river and the surrounding forest are amazing. From fat-bellied, proboscis monkeys to massive crocodiles to herds of wild boar enjoying the resort lawn, you will constantly be reminded that you are in the jungles of Sabah.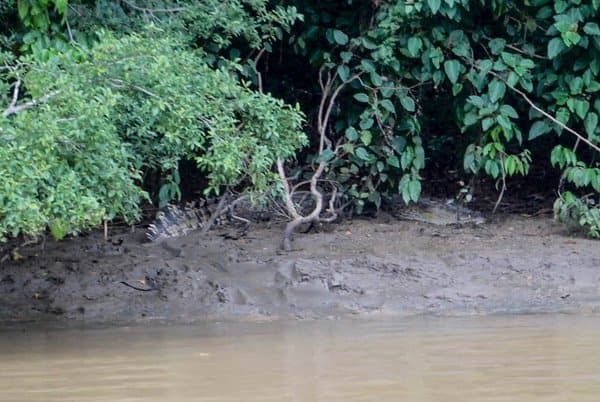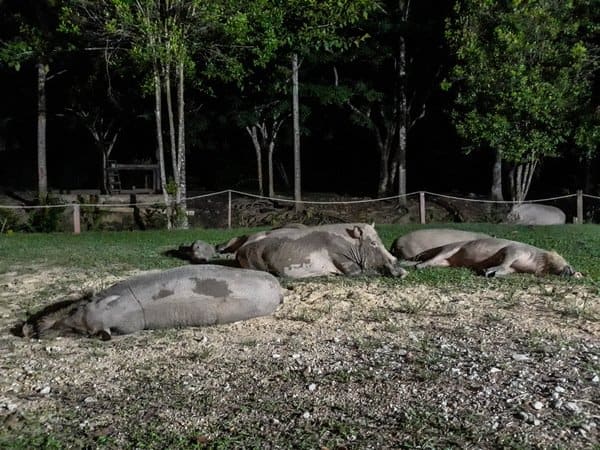 The resort offers night walk tours, morning and sunset river cruises and bird watching tours. If you prefer to kick back and relax, Croc's Restaurant and Pymy's Bar offer food and beverages of choice from the resort's open-air common area, over-looking the picturesque Kinabatangan River. Is the Myne Resort calling your name? You can check their website for room rates and availability HERE
'Orangutan and Sun Bear Lover's Haven'
Sepilok Nature Resort
-Sepilok, Sandakan, Sabah
Last but not least, for a unique mix of rustic with a classy ambiance, the Sepilok Nature Resort (previously name Sepilok Jungle Resort) will dazzle your senses with its lush, surrounding greenery and colorful, eclectic décor. Located 17-kilometers from the Sandakan Airport and just a 5-minute walk from the Sepilok Orang Utan Rehabilitation Centre and adjacent Bornean Sun Bear Conservation Centre, the Sepilok Nature Resort is a perfect choice for travelers focusing on Sabah's wildlife conservation efforts. Sepilok Nature Resort is also one of the more conveniently located of jungle resorts in Sabah.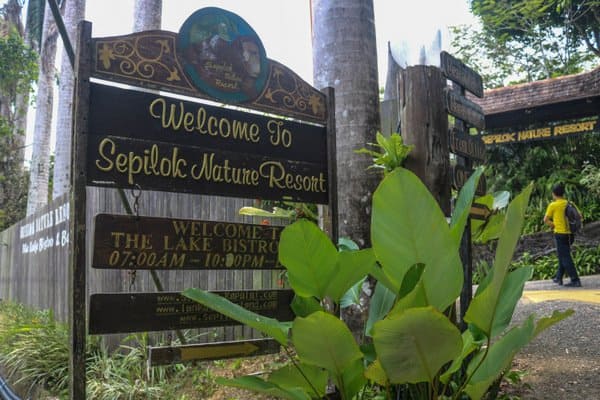 The resort grounds include a beautiful lake against an exotic landscape of dense jungle and tropical flowers. The resort has 60 rooms available; from dormitory style to deluxe chalets. The resort's spacious wooden chalets offer plush beds, in-room seating area with a flat-screen TV, and an oh-so relaxing bathtub. Private verandas are accented with hanging plants and hammock chairs.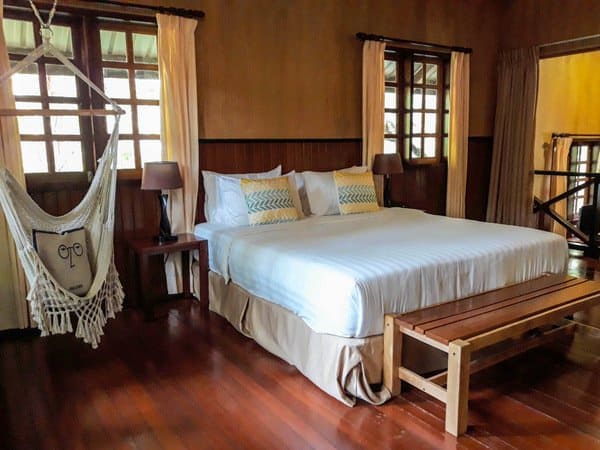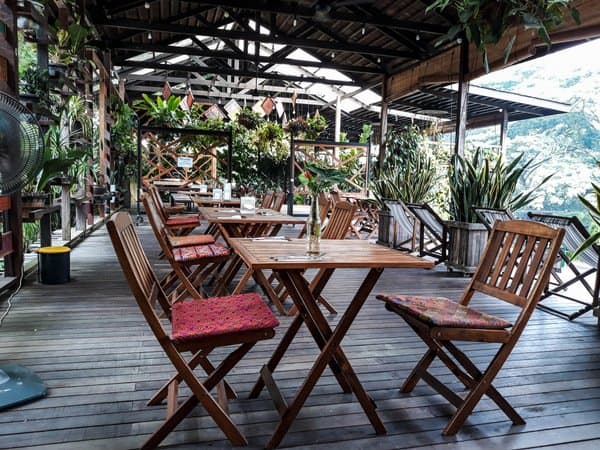 Added perks of the Sepilok Nature Resort include a gym, pool and jacuzzi. The resort's in-house restaurant, The Lake Bistro, offers fine dining as well as a full bar and a perfect spot for afternoon tea or sundowners. Non-hotel guests are also welcomed to stop by for a tasty meal, so keep that in mind when visiting the nearby Orangutan and Sun Bear sanctuaries. They also have a travel desk to assist guests with any tour bookings or onward travel arraignments as well as airport shuttle services. Your kind of place? You can check the Sepilok Nature Resort's room rates and availability HERE
Care to explore more of Sandakan? Be sure to read the 'First Time Visitor's Mini Guide to Sandakan'. And if you are heading on to Kota Kinabalu, check out 'My Discoveries in the Land Below the Wind'.
For more information on things to do in Sandakan, as well as other parts of Malaysia, check the Tourism Malaysia website HERE
#VisitMalaysia2020 #TourismMalaysia #MalaysiaTrulyAsia