On my very first visit to Langkawi in 2005 I noticed a seemingly abandoned house in Tanjung Rhu on the north side of Langkawi. It had everything that I dreamed about for a beach home. Location, location, location. But fate brought me to my home in Kuala Teriang. Located on the sea it had many things that I desired in a home except for the sandy beach and and the panoramic view of the Andaman Sea. I had heard about Scarborough's Fish and Chips and even driven past it on one occasion without seeing it.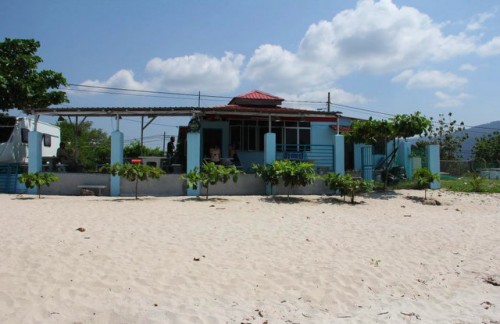 Little did I know it now occupied the house on the beach that I had so admired. Param Dhillon is the proud owner of Scarborough's. Originally from Penang, I was surprised to find out that he spent 15 years in Queen's, New York City, before returning to Malaysia and Kuala Lumpur.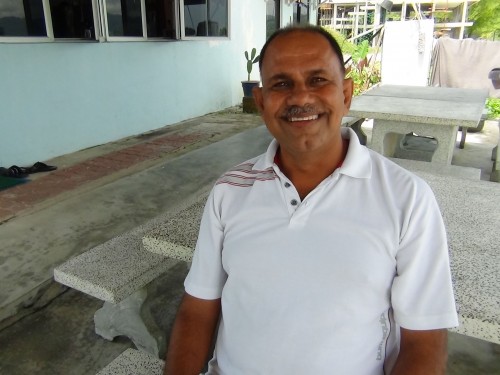 Param is a affable man with a relaxed ease about him that made me feel comfortable immediately. When I told him that I had coveted his house he chuckled and explained that he had taken a long lease on the property almost 10 years before. He originally used it as an escape from the hustle and bustle of KL. But he came to the realization that it was Langkawi that made him feel at home and in August of last year he opened Scarborough's Fish and Chips and moved here permanently.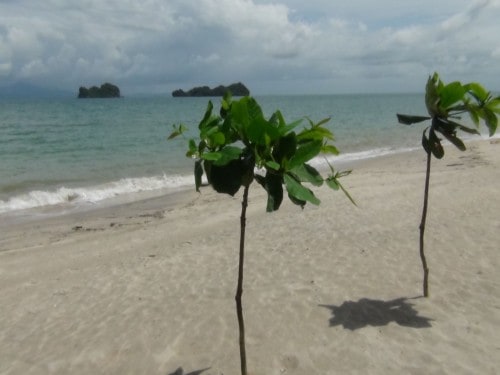 It was great discussing one of my favorite cities, New York. He explained that he was in the cigar business for 15 years, then back to KL for other projects. Upon discovering that he had little experience in the restaurant business nor was a chef I was even more surprised by his life choice. However, lack of experience has been made up for a relaxed passion to create a new life here in Langkawi.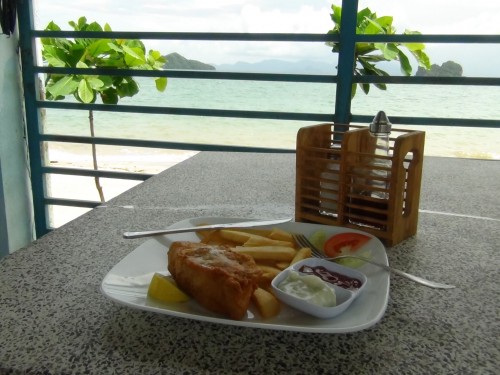 The menu is simple and very reasonable. I ordered the dory and chips and was not disappointed in the least. The batter is beautiful, the chips are real chips (not French fries!) and the presentation is simple and pleasing. Add real malt vinegar and a side salad with a cabbage sort of chutney and well you have fish and chips heaven. I found that the 'snowfish' is pacific cod and I we discussed that this is truly the better fish and will be in my culinary sights on my next visit.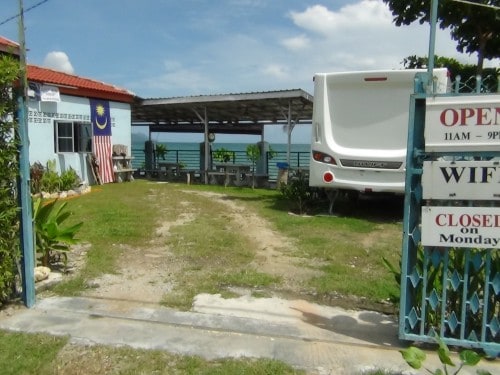 Seafood, chicken and steak prepared simply and to perfection. You sit outdoors to dine and during the rainy season you may wind up at the counter inside, but either way the food is great and the view is the best. Scarborough's offers Dory, Pacific Cod, Mackeral, Barracuda, Red Snapper and Halibit both deep fried and skillet sauteed, chicken and steaks and, they have Prawn Fritters. Another item on my list to sample. Conch Fritters are a staple of the Gulf of Mexico and Caribbean so I was excited to see a possible substitute here!
Scarborough's Fish and Chips is located on Jalan Tanjung Rhu just as you hit the coast coming from Padang Lalang. Look for the house on the beach with the caravans parked beside it. DIRECTIONS

Scarborough's Fish and Chips
Lot 1388, Jalan Tanjung Rhu
Mukin Air Hangat, Langkawi
Tel: +6012 352 2236
Email : [email protected]