Moving from California to Singapore brought me adventure, but also far away from my beloved San Francisco hairstylist. It also gave new meaning to big hair. There is nothing like tropical humidity to make even the most refined person appear slightly unkempt. And starting a new job looking like a Chia Pet is not a good professional look, so I was chasing 'ex-pat' women down the streets of Singapore asking where they got their hair 'done'.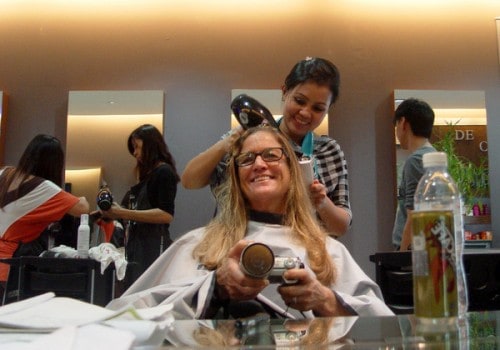 One recommendation from a complete stranger had me soon sporting a striped mullet! It's a cute look for young Asian women, but not necessarily for someone of my particular genetic make-up and curly hair. But it was eventually remedied with time and a much better recommendation.
When I eventually moved to Langkawi, I assumed my 'beauty' routine would become even more challenging, but thankfully there were a lot of women on the island who had hair very similar to mine. I affectionately call it 'jungle hair' now, but many wouldn't find that very complimentary. Asking these various women for recommendations and the name De Cut Salon usually came up.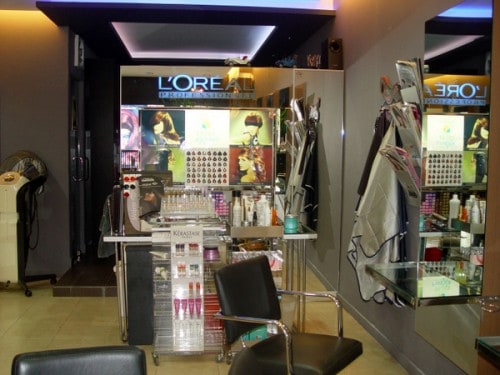 My first appointment at De Cut had me be annoyingly inquisitive and questioning everything for fear of the unknown and possible repeat of my striped mullet from the previous year. But finally I sat still and said…"I trust your judgment, whatever you think is best." And I'm happy to report that I have not personally experienced a bad haircut or 'special coloring' since that day 4 years ago. So now when someone asks me for a recommendation…De Cut Salon in Kuah Town.
Raymond Chai and Angie Ng, the owners of De Cut Salon, have had this Langkawi  salon business for 19 years. Raymond trained in Singapore before moving to Langkawi, where years of styling hair from all over the world have given De Cut a vast amount of experience and diverse clientele. Locals and tourists seem to find their way to the expertise of Ray and Angie and their team through word-of-mouth recommendations. Having 3 daughters of their own, age 9-17 has also given them an edge when it comes to cutting and styling children's hair and keeping up with the latest.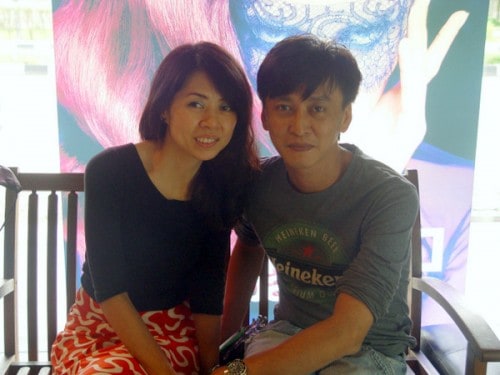 Now, some people prefer to go the least expensive route when getting their hair cut or styled. That's something I've never quite understood. But, De Cut is actually a fraction of the price for the same service you would get in a more metropolitan area. And you don't need to make an appointment weeks in advance. Just give them a call or stop in and they can usually see you that day.
They also have a large selection of great hair products, some especially designed to combat 'jungle hair' or any other style you may be 'sporting'. De Cut is open 7 days a week 11am-930pm. They come highly recommended and your hair will thank you!
De Cut Salon
Lot 261 Langkawi Mall,
Jalan Padang Matsurat
Kuah, Langkawi
Tel: +604 966 1835