Did you know that Kuala Lumpur has a Biomedical Museum? Visiting a biomedical anything may not be everybody's cup of tea, but this particular museum is worth a visit. It's odd, but unique and interesting. Located in the Chow Kit area of KL, the Biomedical Museum (Muzium Bioperubatan) is housed in a beautiful 1928 heritage building on the campus of the Institute of Medical Research (IMR). The Institute was established in 1900 and has over 100 years of scientific research under its belt, which the Biomedical Museum has been sharing with the curious minded public since its opening in 1983.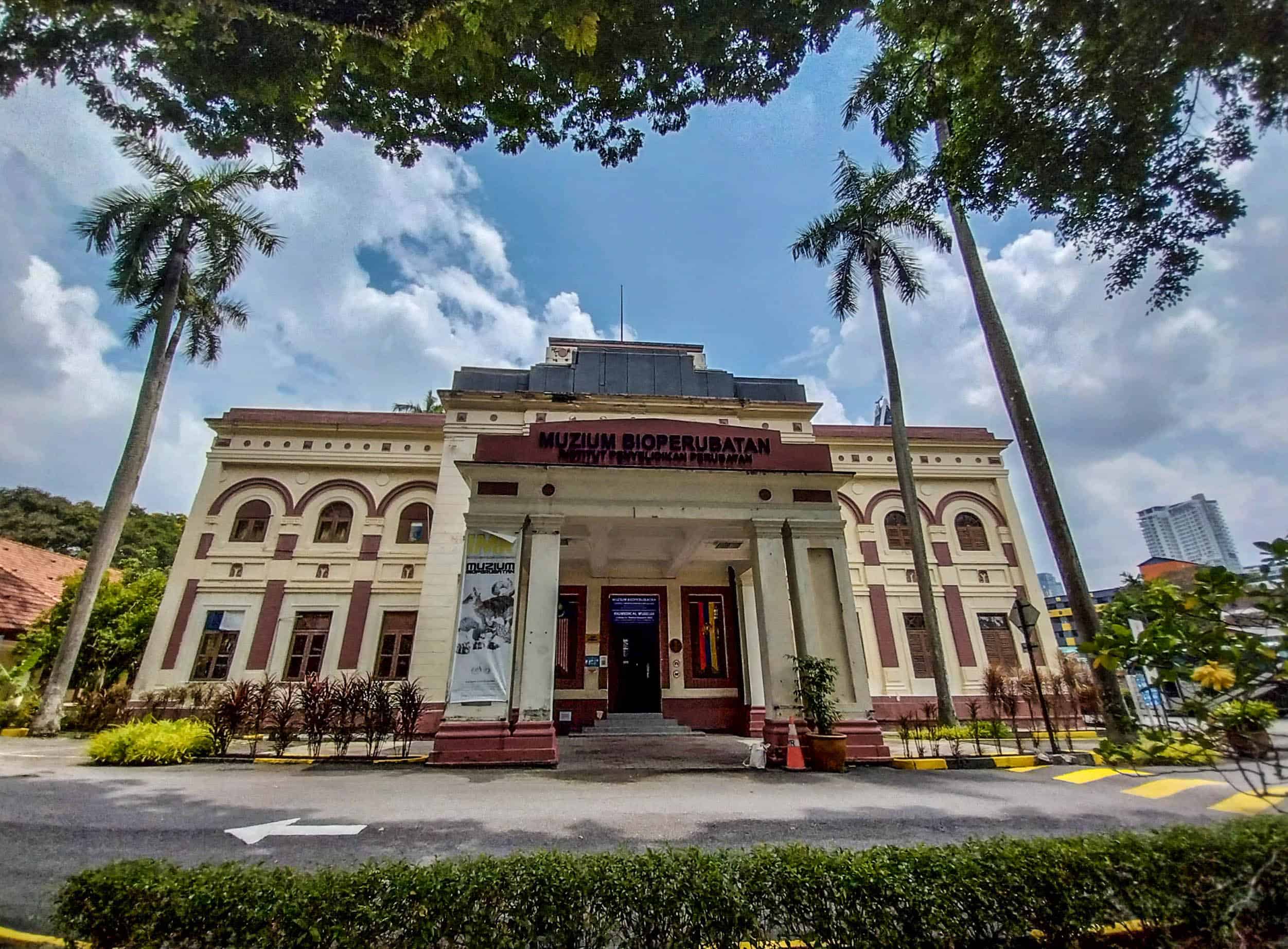 The words biomedical and medical research themselves may be off putting, as well as conjure up a few Hollywood fueled images of mad scientists and screaming animals, but this small museum will give some insight into why science has had to take the path it did over the decades. Some things were simply necessary to make the ever-changing planet safer for its human inhabitants (tree huggers and animal rights activists included).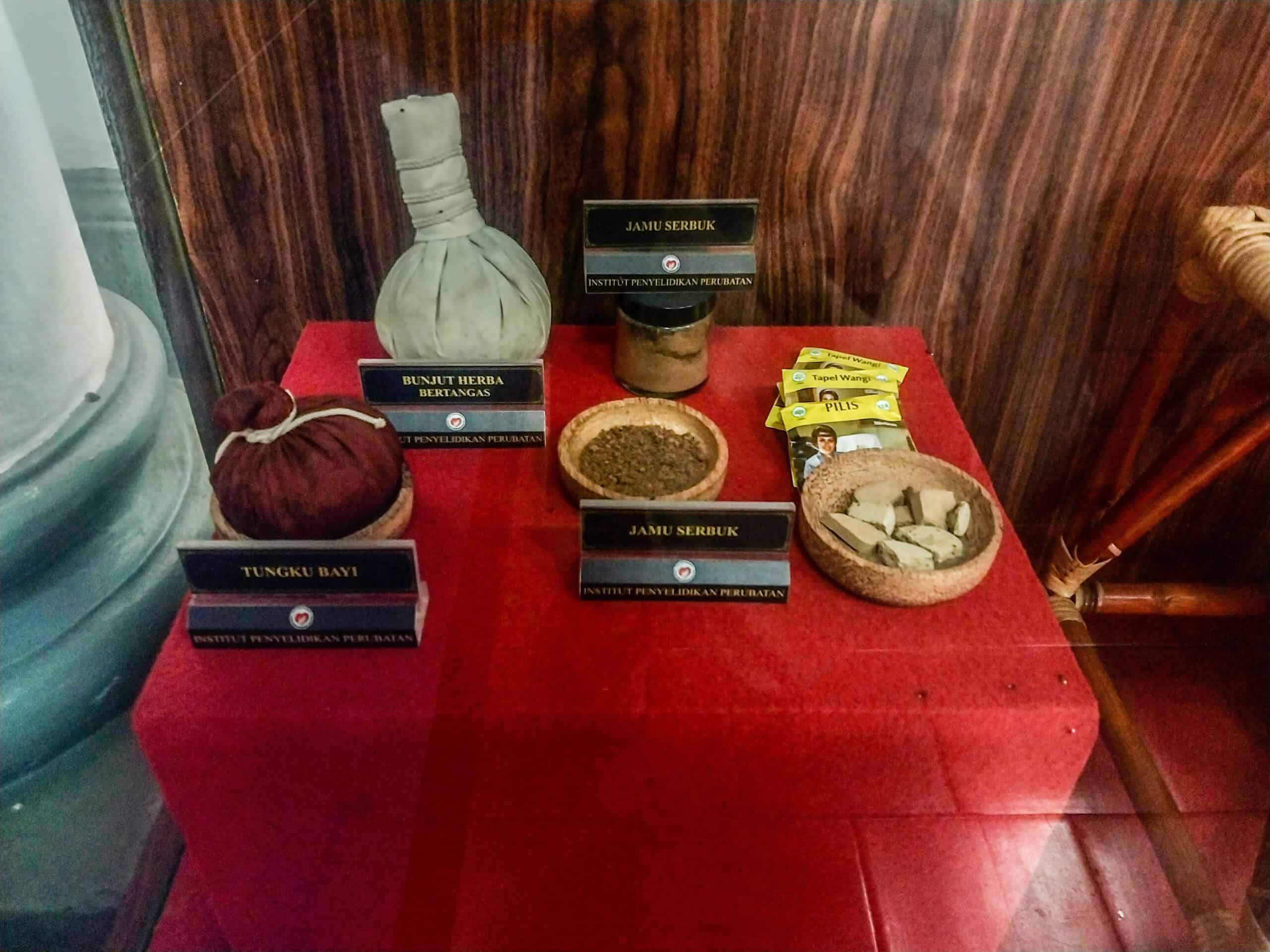 Biomedical science is about researching to develop new drugs and new ways to treat diseases. Malaysia being a tropical country has been a front runner in various research over the years, so despite some of the dusty displays you will be able to see for yourself how far medical treatment has come and how important the research is.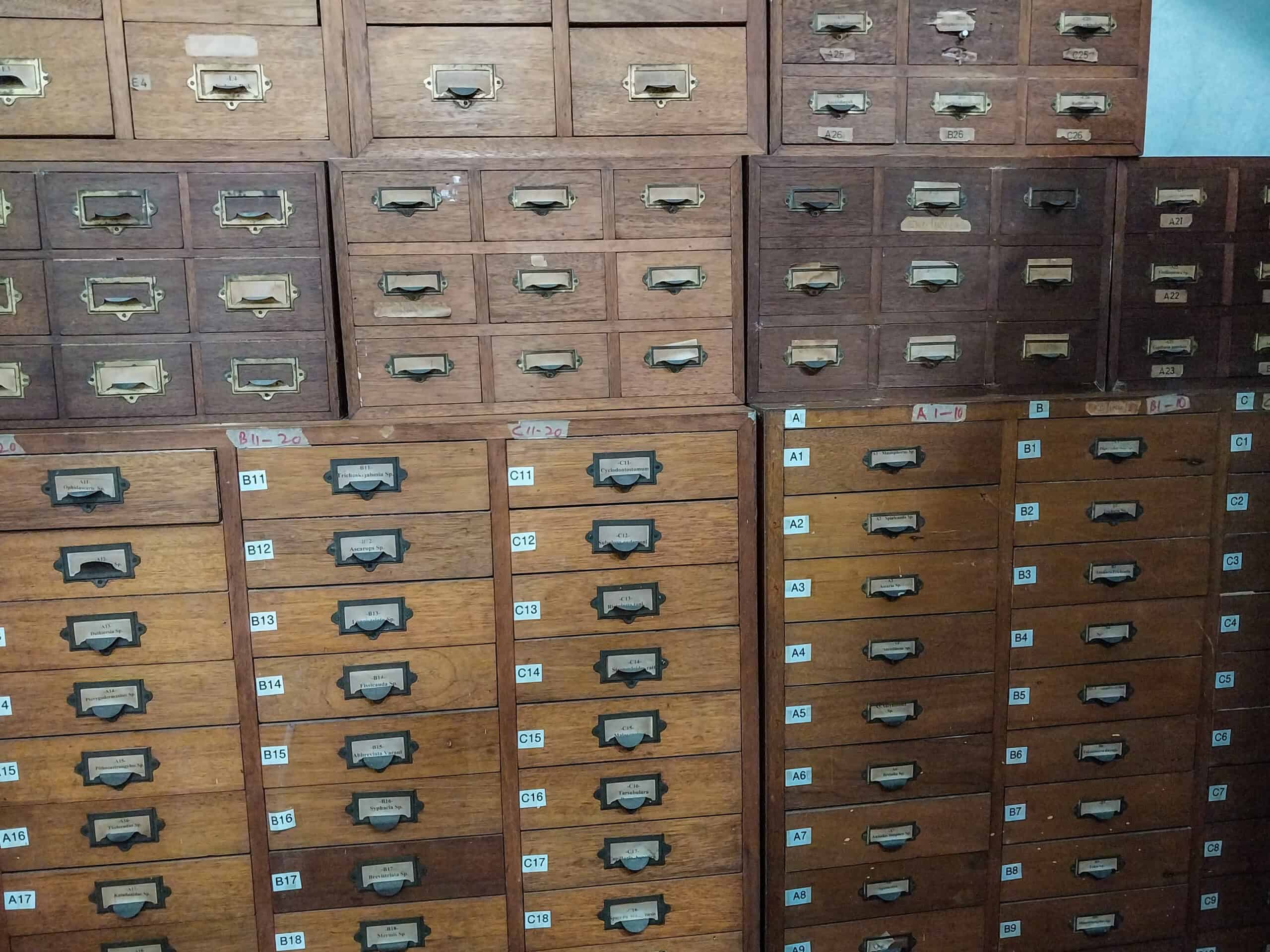 The two-story Biomedical Museum has 9 galleries inside, with displays of everything from traditional medicines to birth defects to maggot therapy. Photography is allowed in most parts of the museum, but for some displays it is not and the signs clearly states such.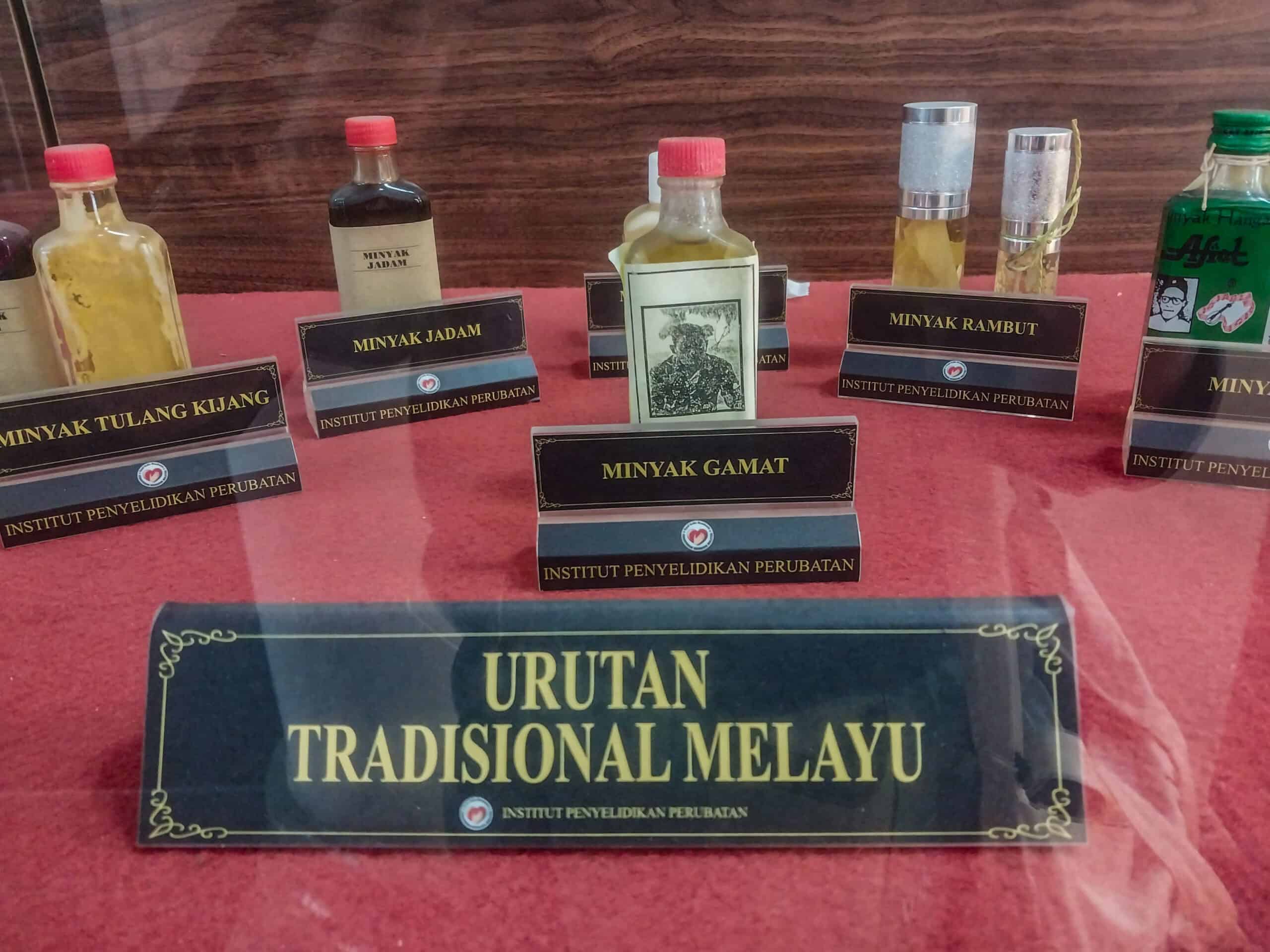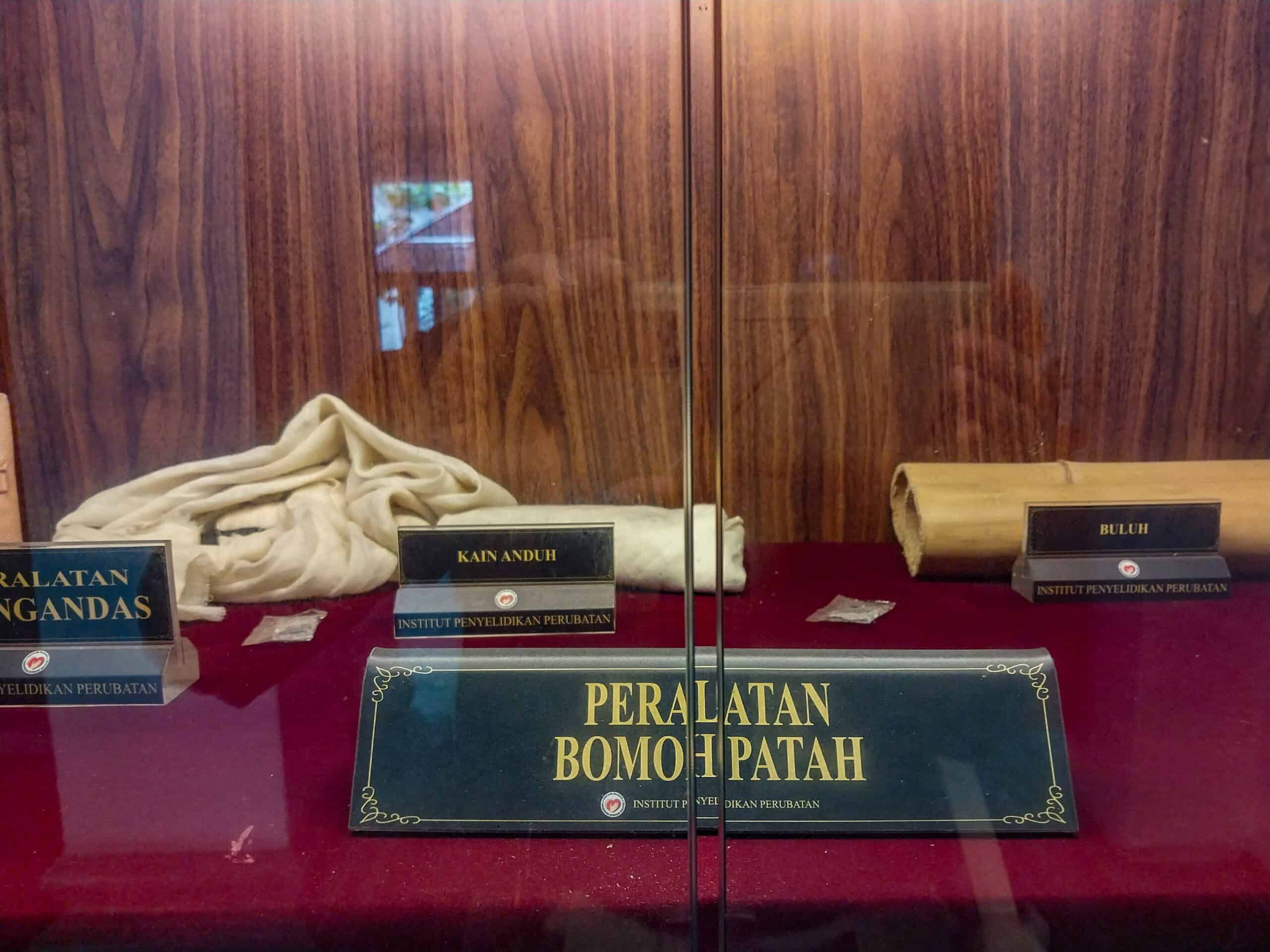 Museum guides are on hand as well in case you want to ask questions, but I personally got the feeling they were trailing me more as a security team, in case I might try to steal a stuffed rat or something. But it is generous that they are there never the less, because many Malaysian museums don't have such a luxury unless the visitors are in a group (I was not).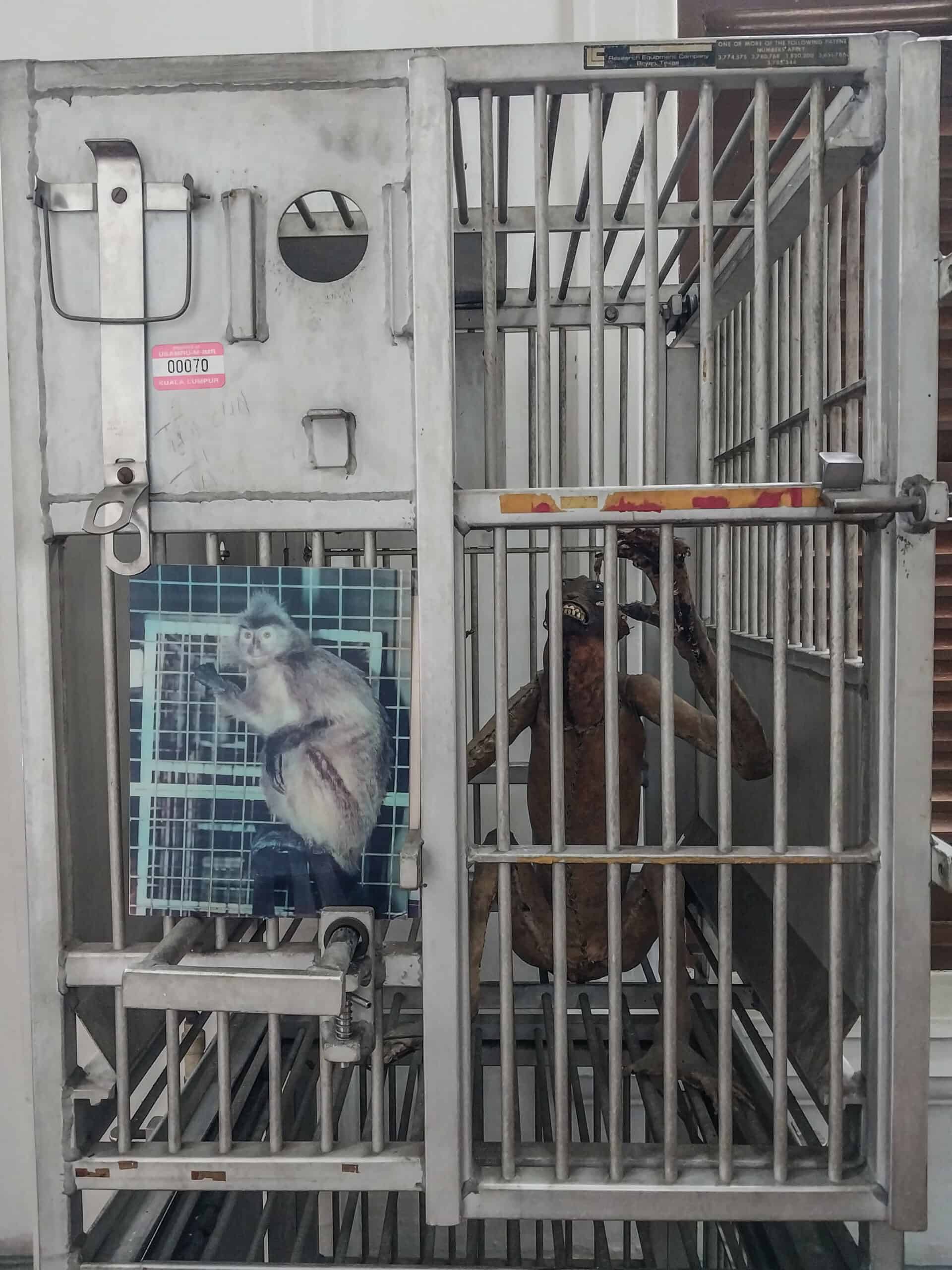 The ground floor of the Biomedical museum has the Traditional Malay Medicine Gallery and Micro World Gallery. The dimly lit parlor is akin to someone's crazy grandparent's house with collections of bits and bobs and the smell of old books wafting through. If you've never had the opportunity to see rats up close, you will have it here, as there are many such 'preserved' critters on display.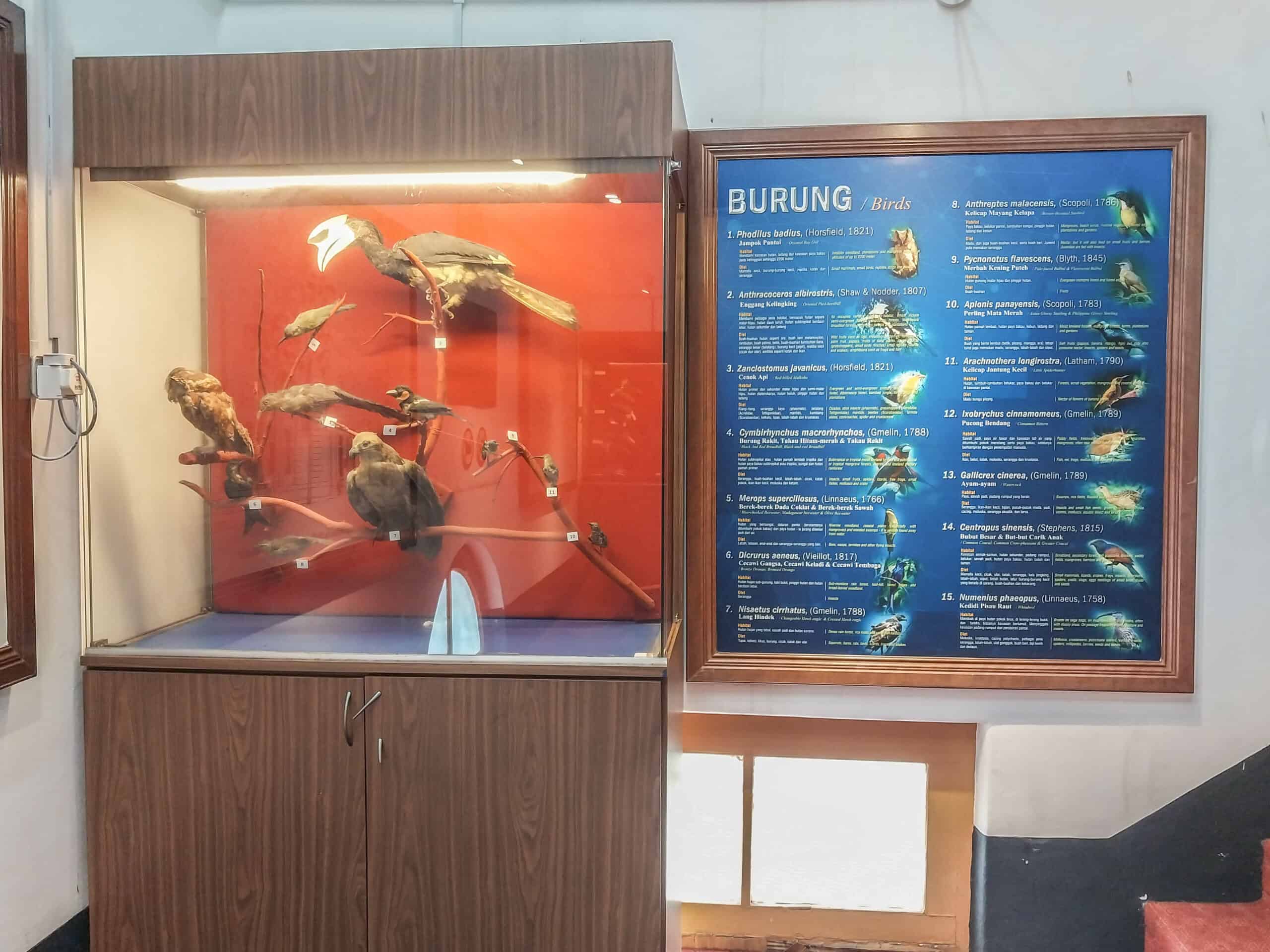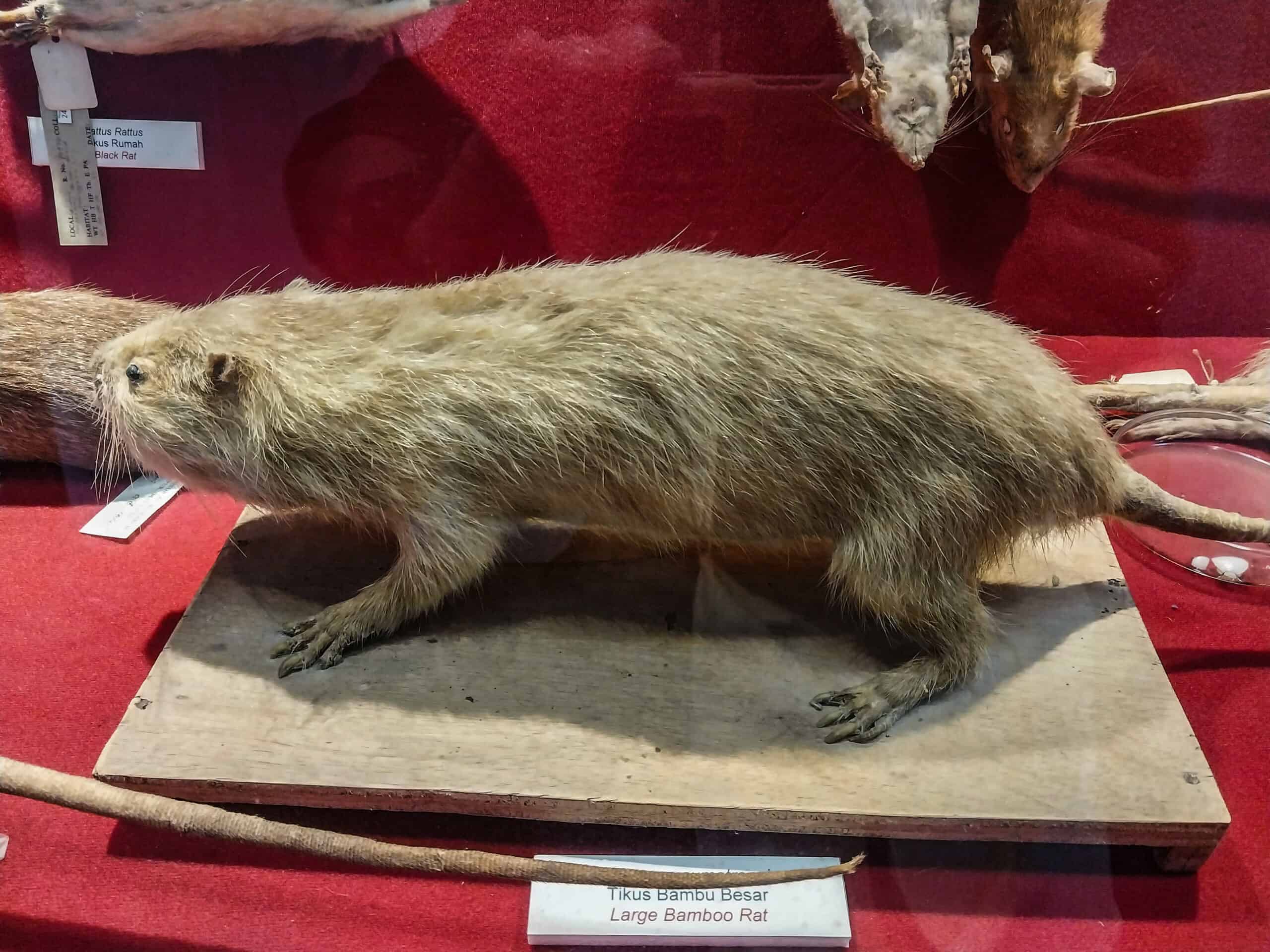 Mice and rats certainly have their cute moments but it's a known fact that they carry diseases that harm both humans and other animals. Their contributions in biomedical research have probably rendered them a special place in heaven too.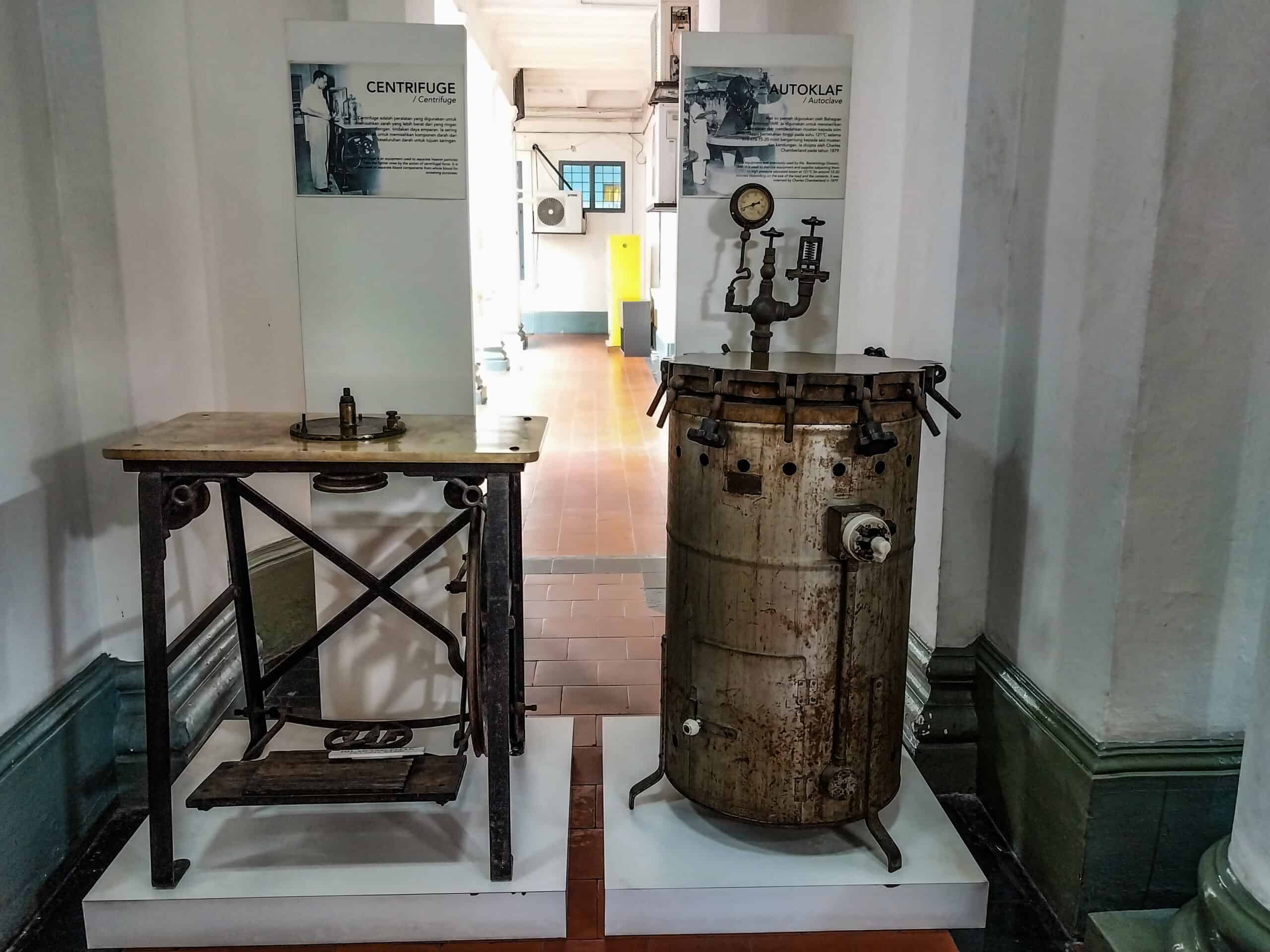 Where the ground floor displays have that Old Curiosity Shop vibe, the upper level has obviously been blessed with better funding and some recent remodeling.  So, if the ground floor doesn't pique your interest don't leave until you've seen upstairs!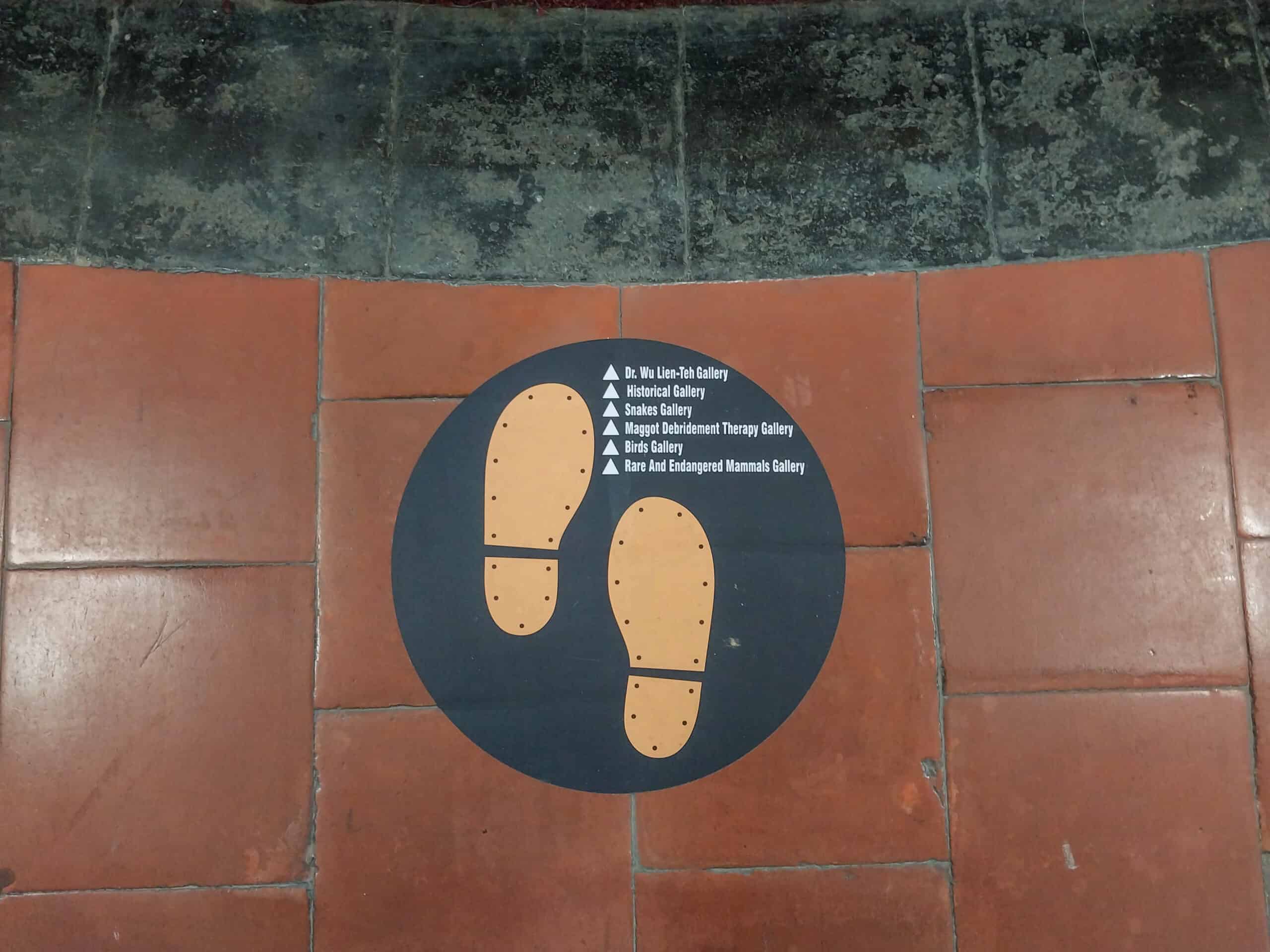 The upper floor has seven galleries; Historical Gallery, Dr. Wu Lien-Teh Gallery, Rare and Endangered Mammals Gallery, Snakes Gallery, Maggot Debridement Galley, Flying Mammals Gallery (not listed in floor sign) and Birds Gallery (which is, as of this writing, still being remodeled). The upper floor galleries are quite an assortment of displays and information. Between getting distracted by the helpful guides a few things particularly caught my eye.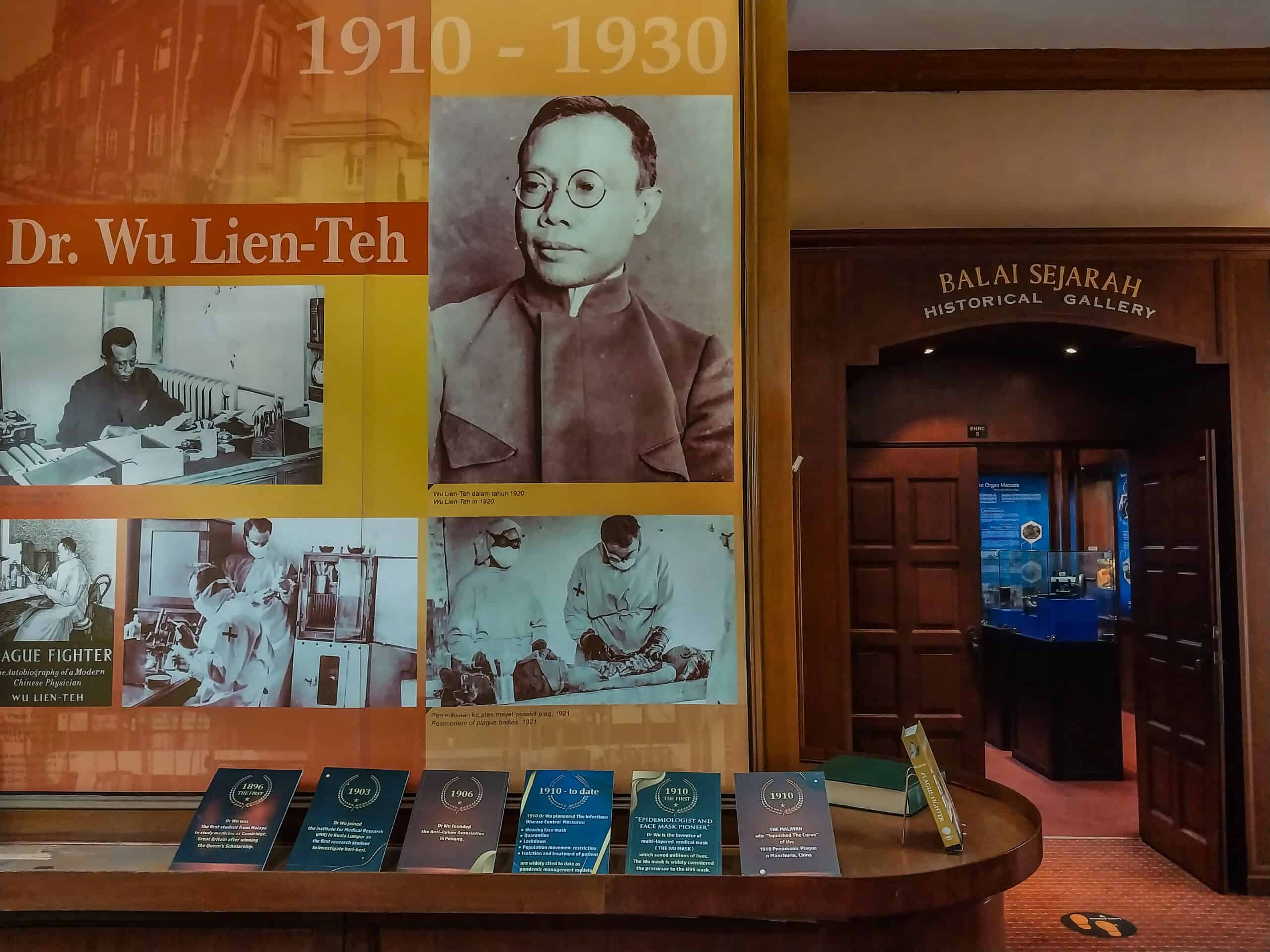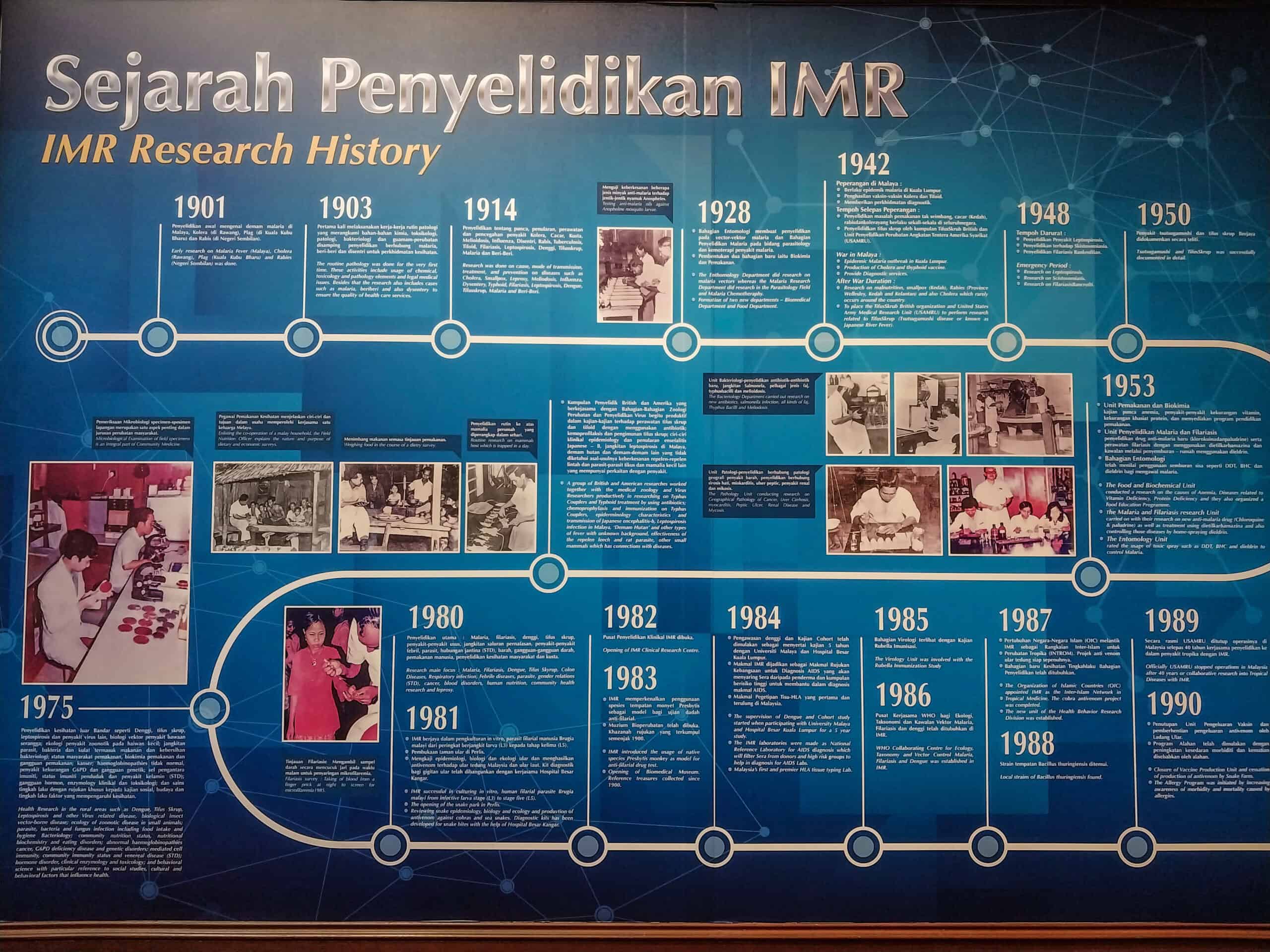 In the Historical Gallery I was taken back to my childhood by the gruesome visual of deformed babies in giant pickle jars. The sign clearly states no photos and rightly so. Although such 'exhibits' were common place at the Pensacola, Florida County Fair 'Freak Show', the museum setting gave me pause. It reminded me that these were the babies of families left broken hearted. But scientifically speaking important visuals for genetic research. So, please if you visit the Biomedical Museum don't take photos of those unfortunate babies unless the museum gives you special permission.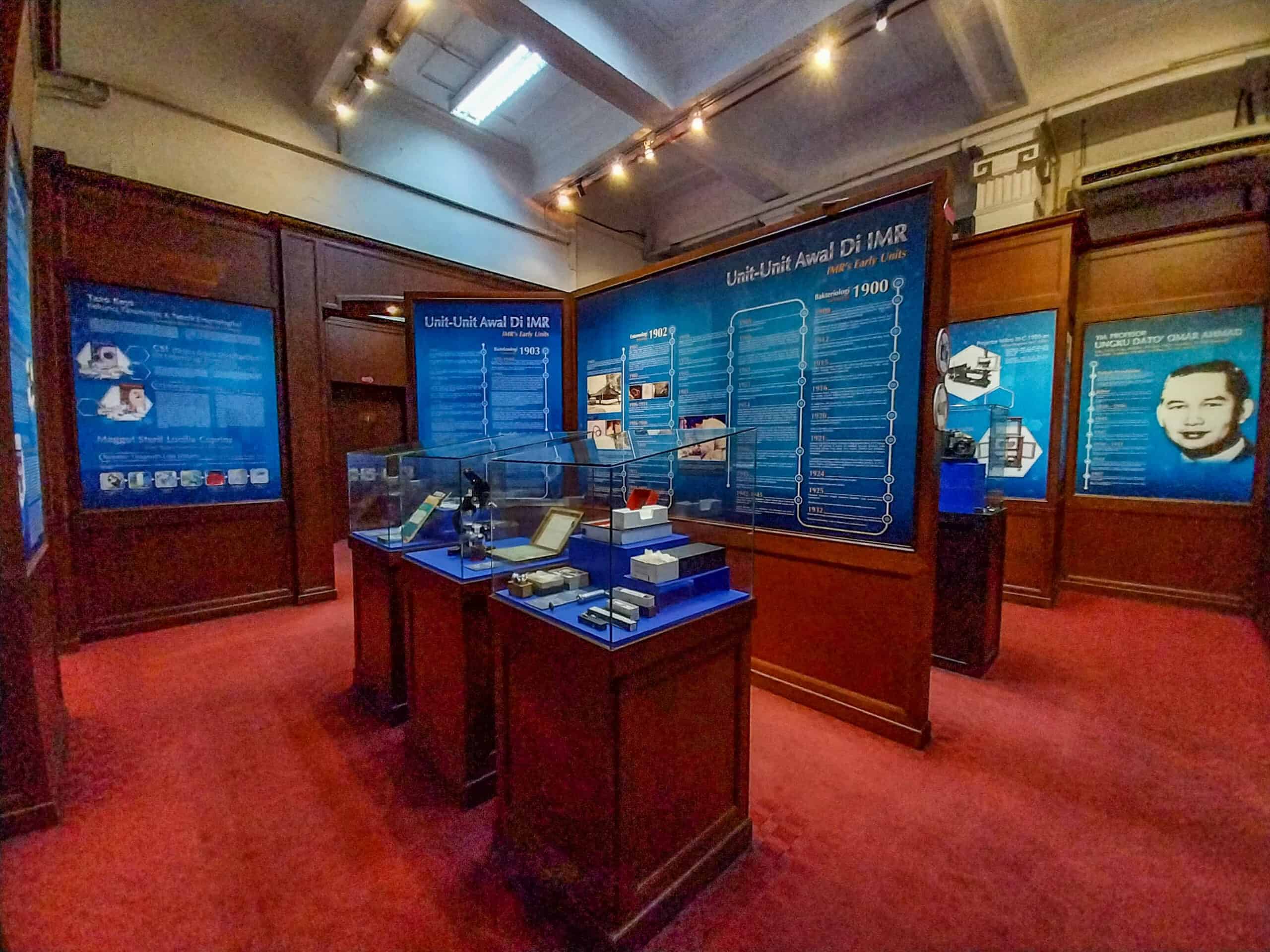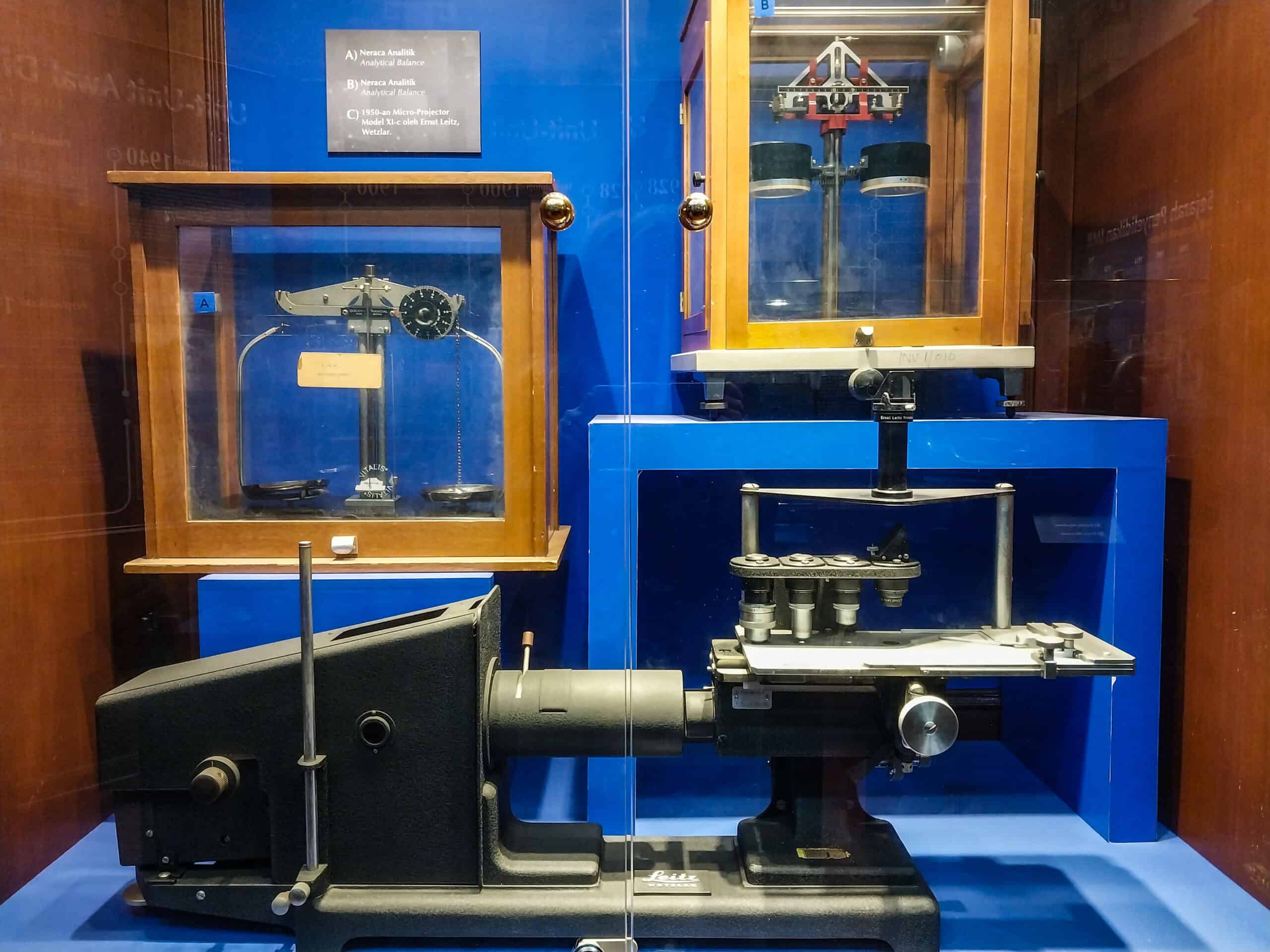 The Dr. Wu Lien-Teh Gallery was another eye opener as it highlights the life accomplishments of Malaysian Dr. Wu Lien-Teh . I learned that Dr. Wu was the inventor of the multi-layered medical face mask. Even though I spent more than 25 years as a respiratory therapist, this was something I never knew.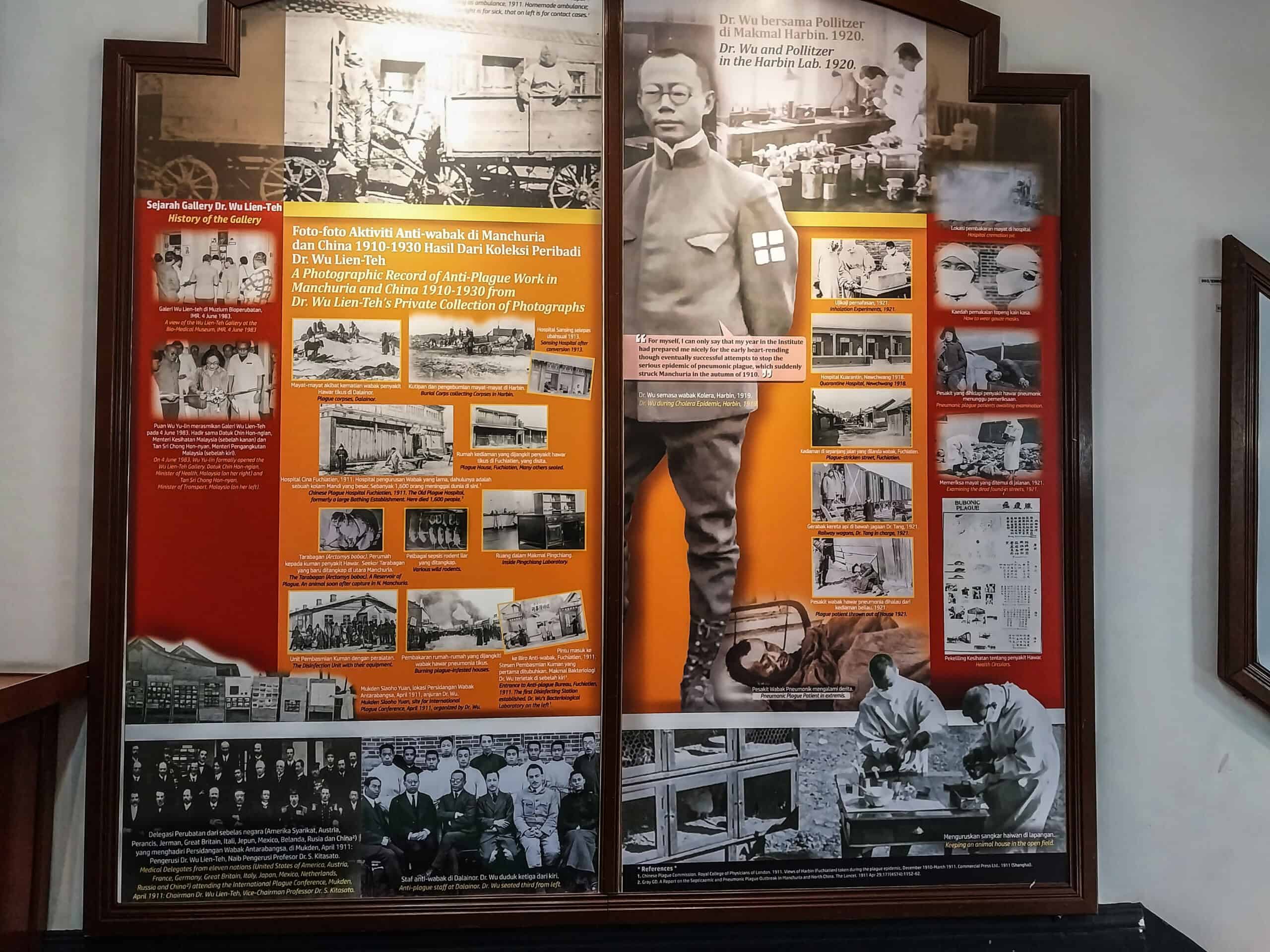 Born in Penang, Dr. Wu was an epidemiologist who left Malaya and went to Harbin, China, during the 1910 pneumonic plague outbreak. After attending several post-mortem autopsies, he surmised that the disease was airborne spread.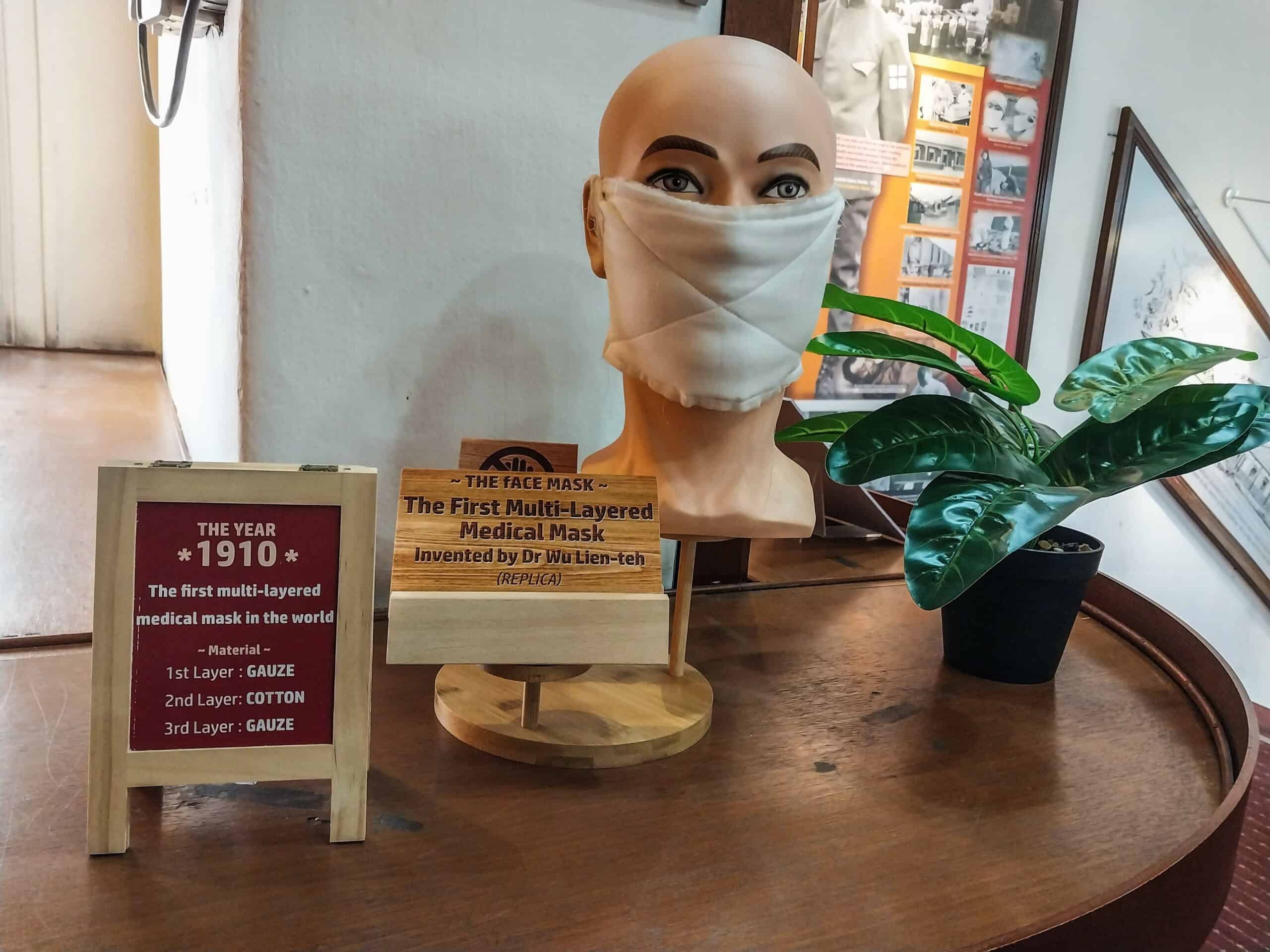 He advised the government on measures to minimize community exposure and developed the multi-layered medical face mask to help protect medical professionals and essential workers from infected patients. Dr. Wu's mask invention is the forerunner of the N95 respirator used today in hospitals around the world. He was also nominated for a Nobel Prize in 1935!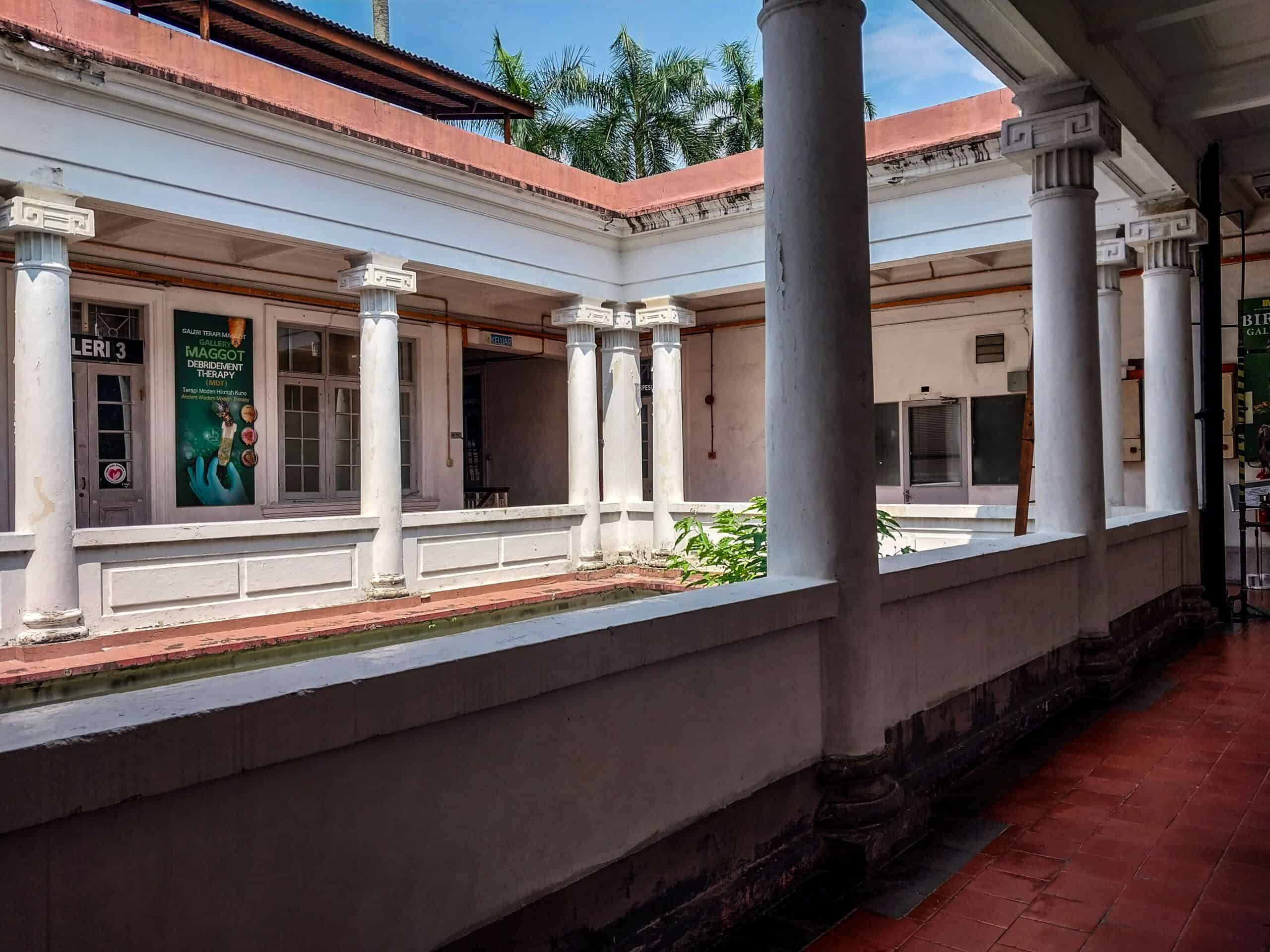 Another completely grose, but fascinating section is the Maggot Debridement Gallery. I had erroneously thought that maggots ate only 'dead' flesh, but apparently there is only one fly in particular whose larvae (aka maggots) eat only dead flesh; the rest will eat living flesh as well. But this special maggot, the Lucilia cuprina (Green Bottle Fly) prefers dead flesh only.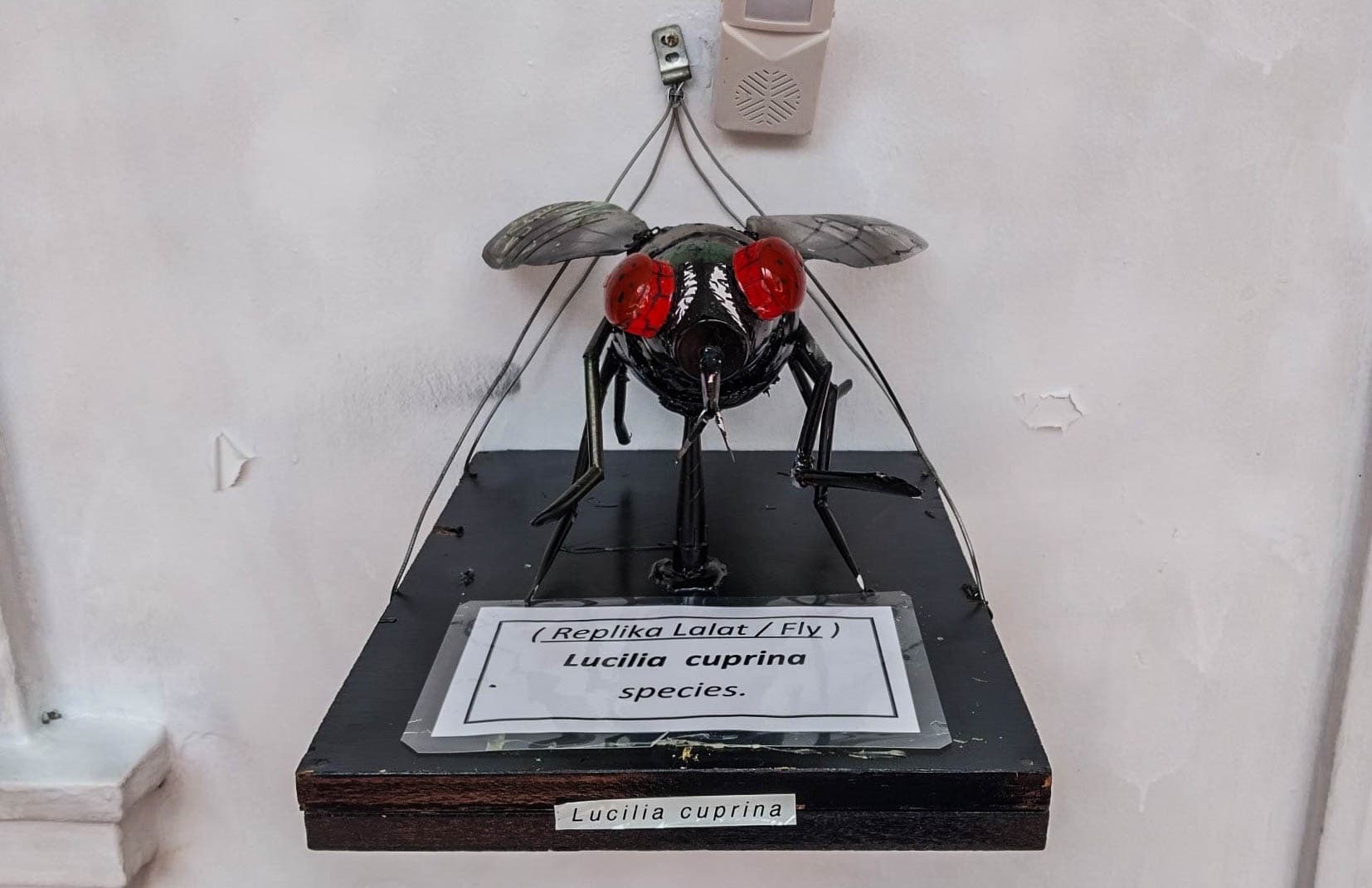 I won't go into the gory details, but the gist of the maggot therapy process is that it uses sterile larvae of the Lucilia cuprina for the 'cleaning' of necrotic (dead) tissue from wounds, reducing bacterial infection and improve healing ability.
The Maggot Debridement Gallery goes into great detail about maggots and their use in modern medicine, as well as shares information about the research conducted at the Institute of Medical Research. There is even a short film you can watch in a special media room. Fascinating stuff, really.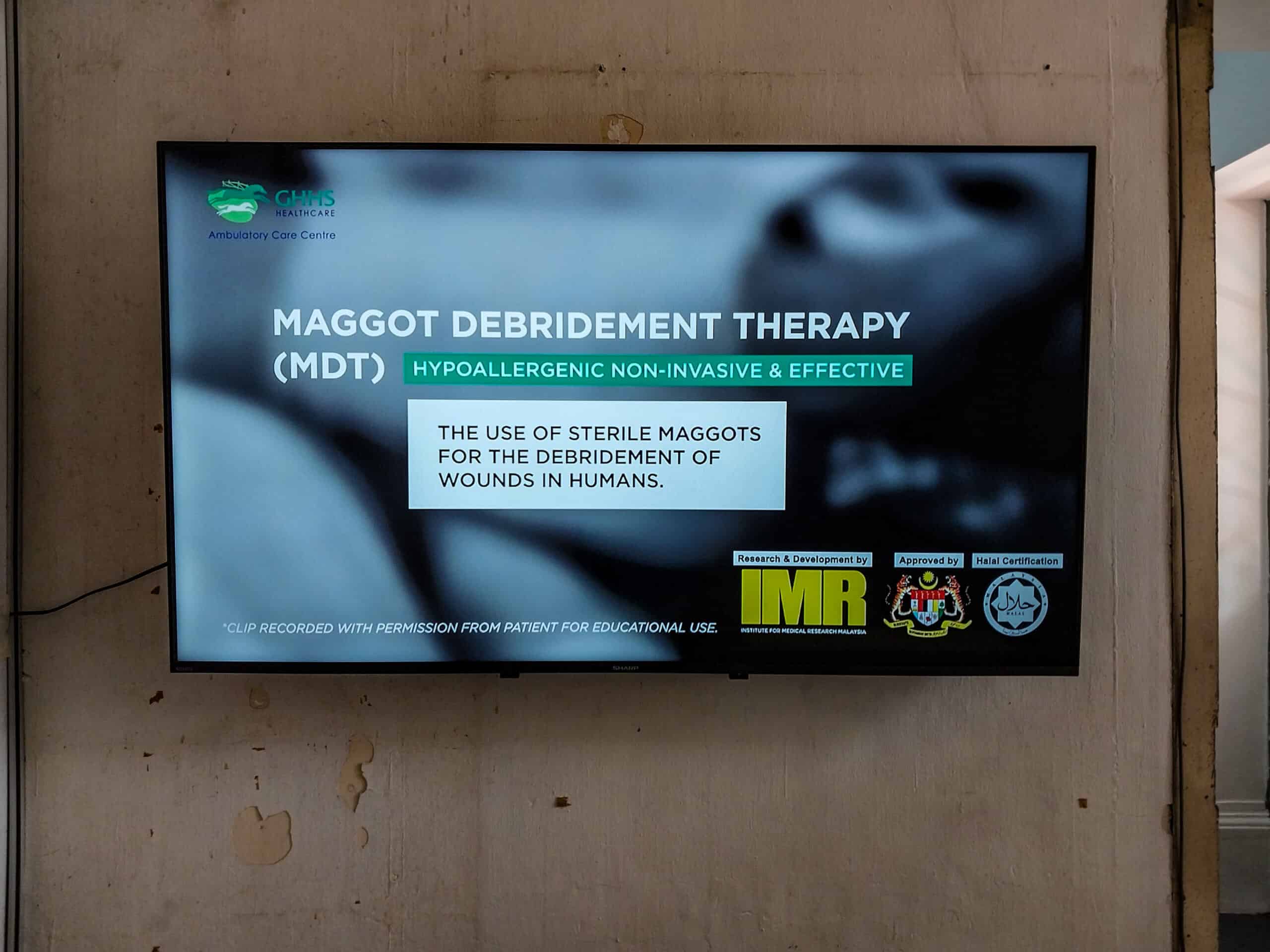 The Biomedical Museum is a unique opportunity to see things you have probably not seen before. It may be a bit dry for younger kids, but I heard they are working on making it slightly more child friendly. Give yourself more than an hour to visit, because you might find yourself surprisingly sucked into the world of science and medicine.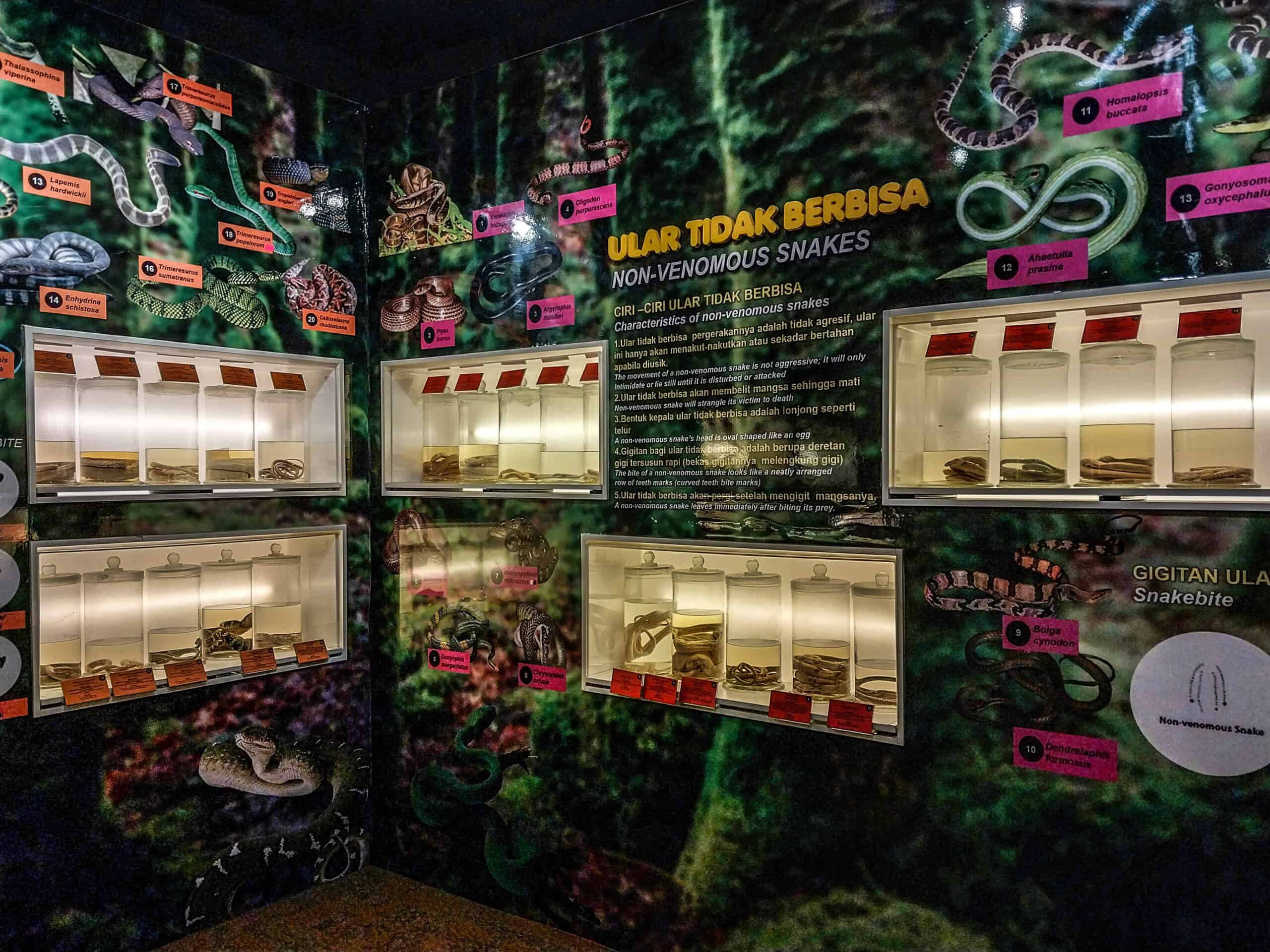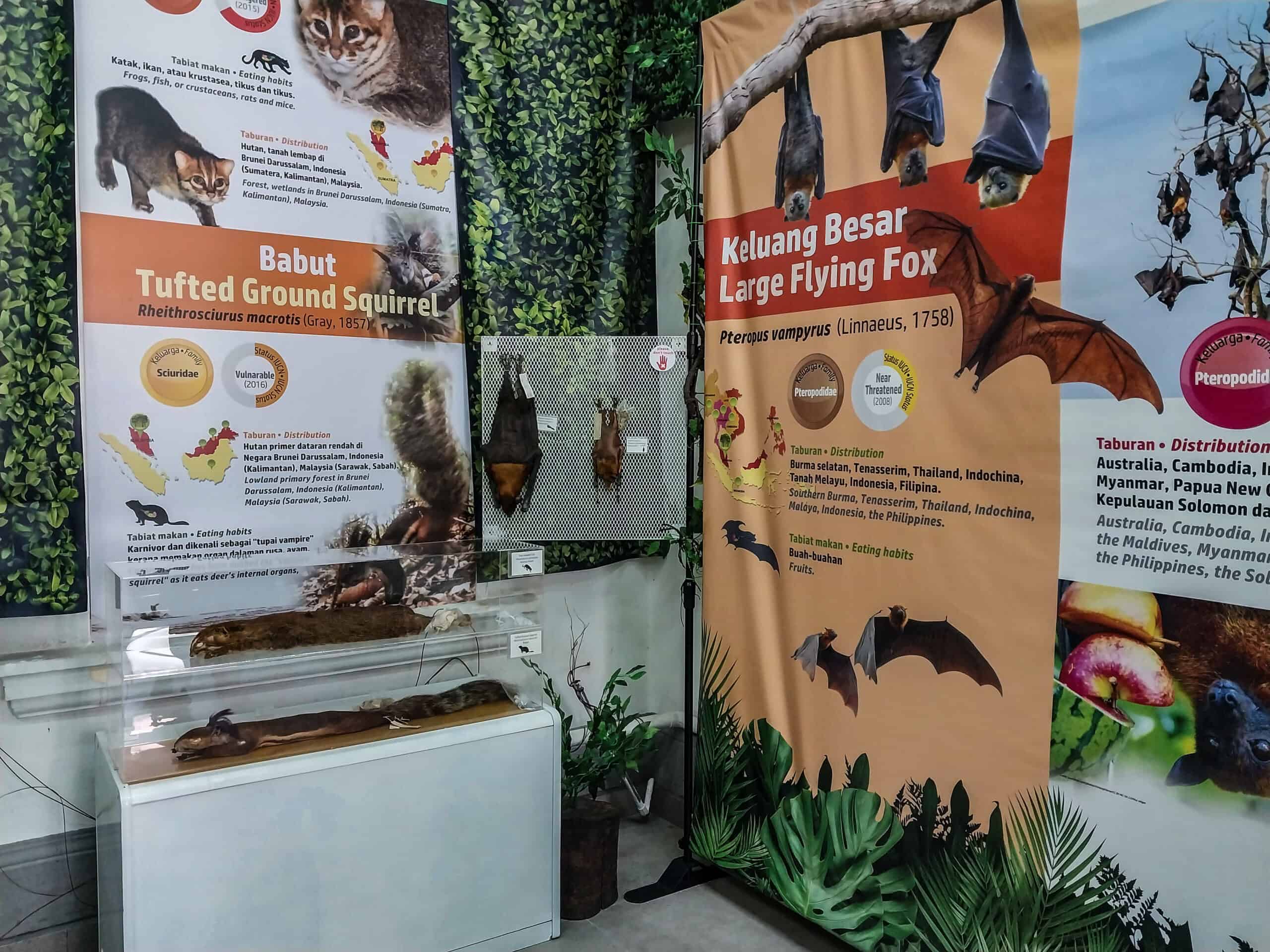 Getting to the Biomedical Museum
Located on the campus of the Institute of Medical Research, the entrance closest to the museum itself is located on Jalan Pahang. There is a security gate and guards at the entrance. You will be required to sign in and out. If you come by taxi, you can expect your driver to have difficulty finding the place, so it may just be safer to use 'Institute of Medical Research' as your intended destination. If coming on foot, the institute is a short walk from the Chow Kit Monorail Station. There is a bus stop in front of the complex entrance too.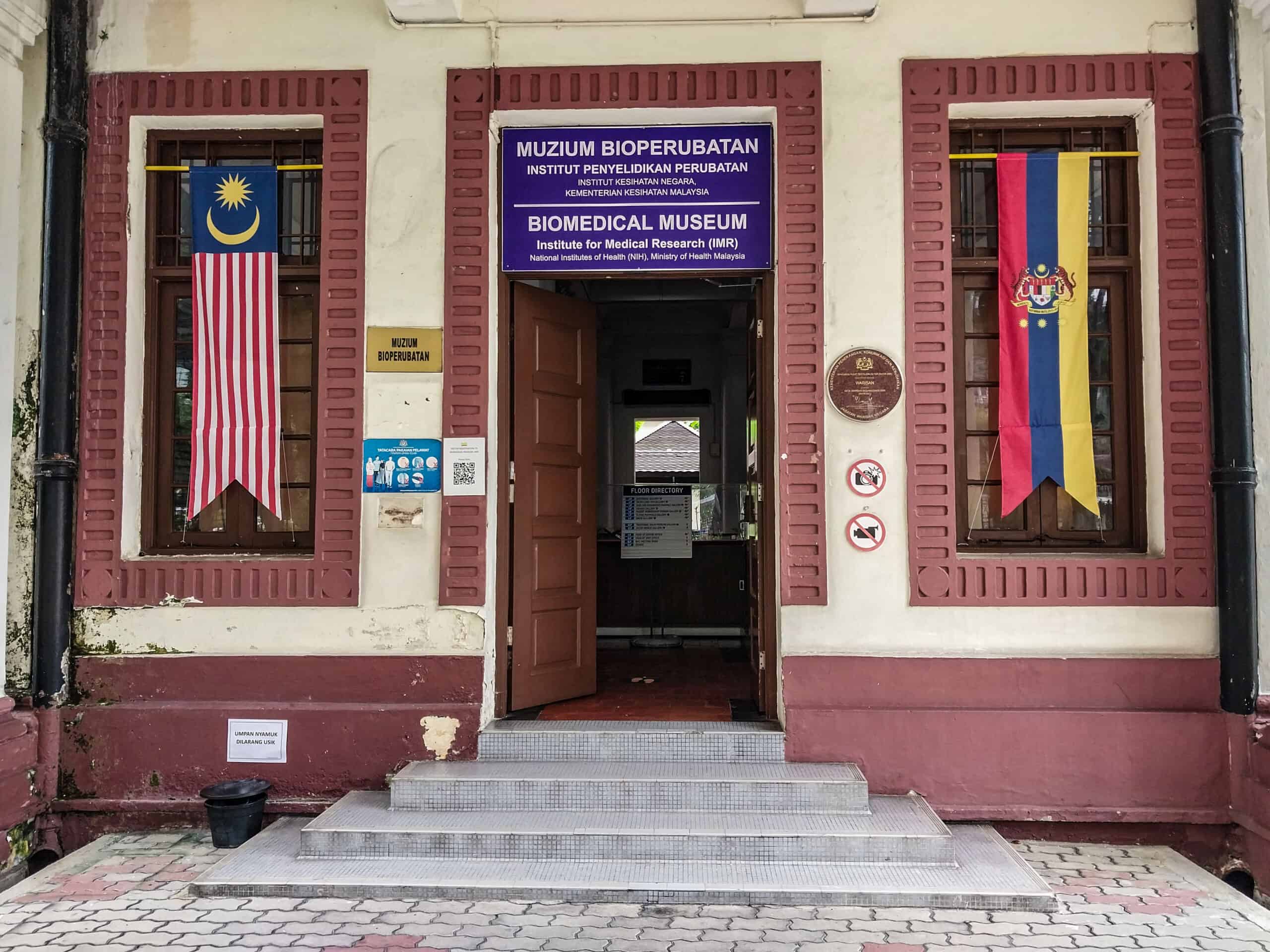 Biomedical Museum
(Muzium Bioperubatan)
Institute of Medical Research
Jalan Pahang
Open: Monday thru Thursday- 9:00am to 1:00pm/ 2:00pm to 4:00pm
Friday- 9:00am to 12:00/ 3:00pm to 4:00pm
Entry is free
Tel: 03-2616 2755